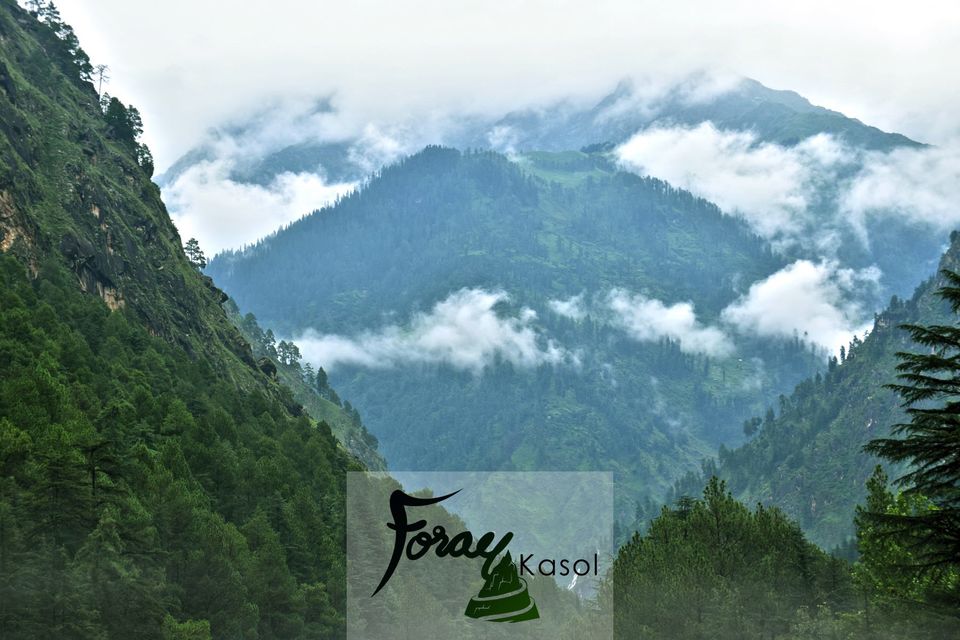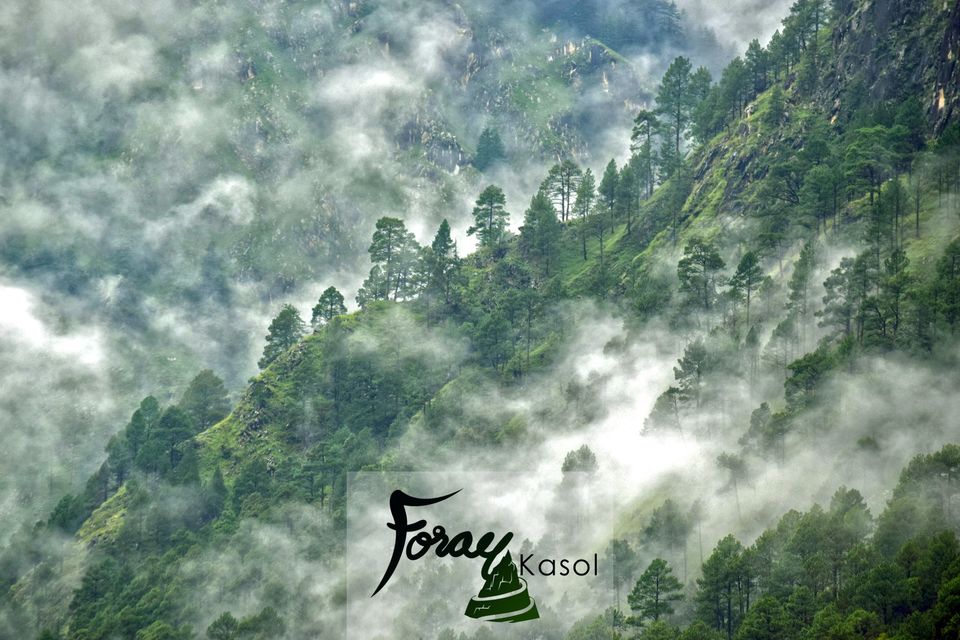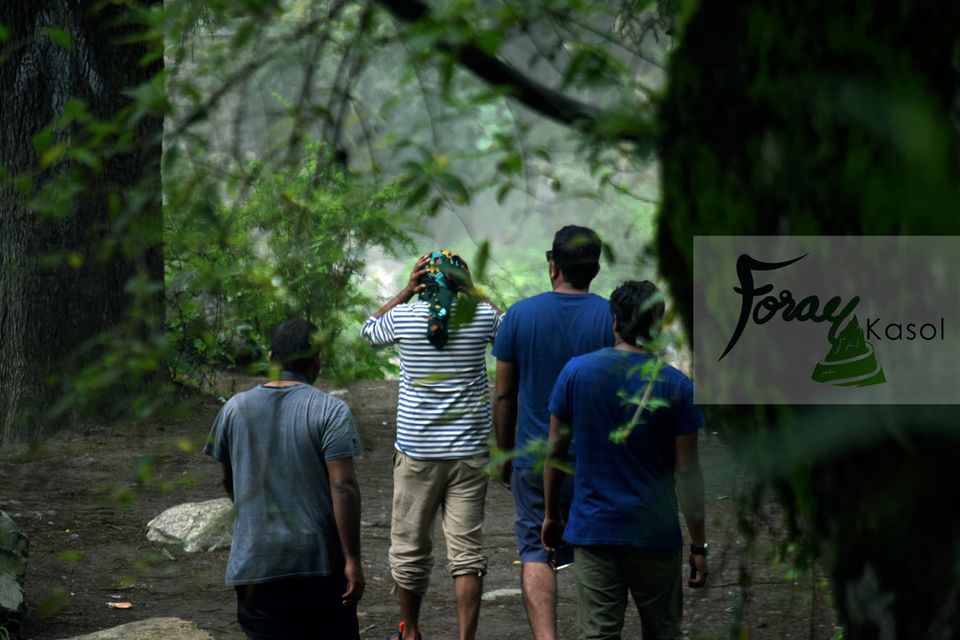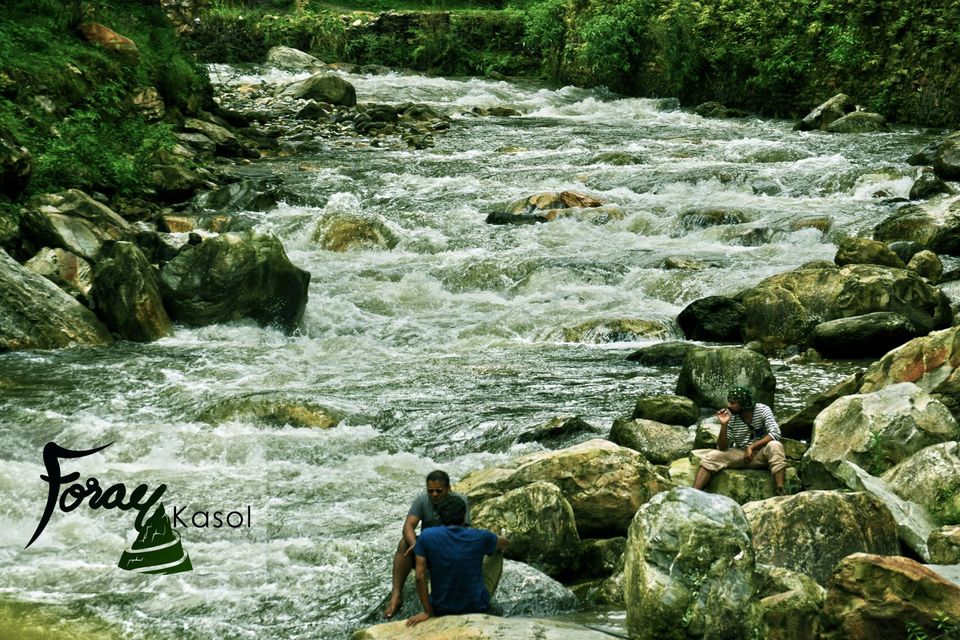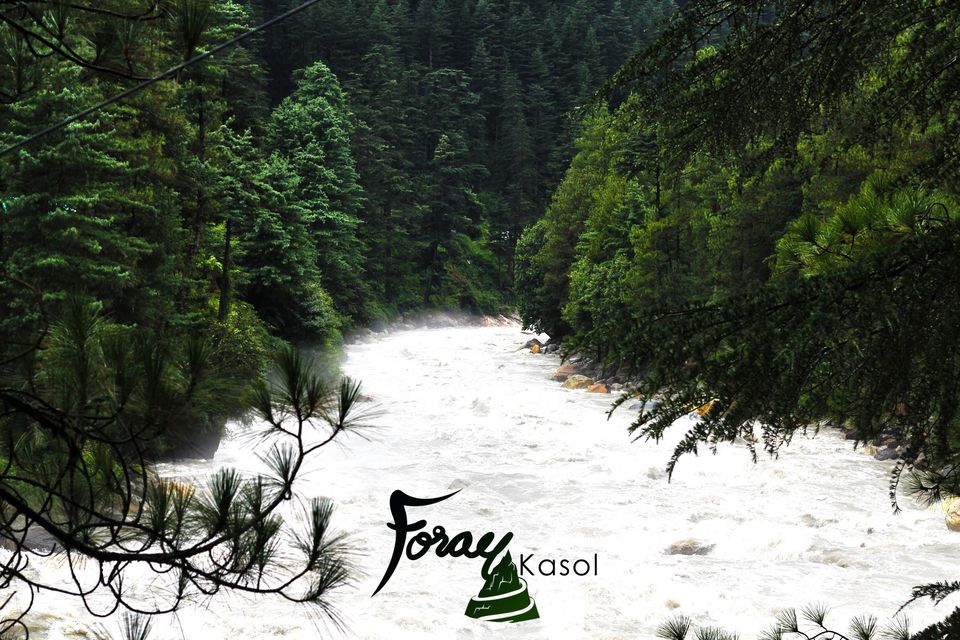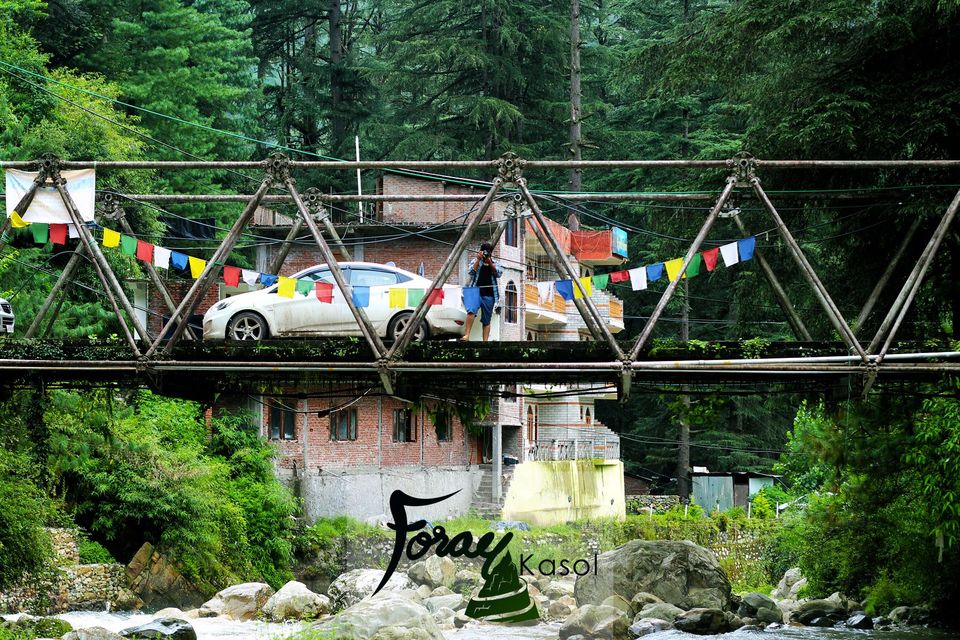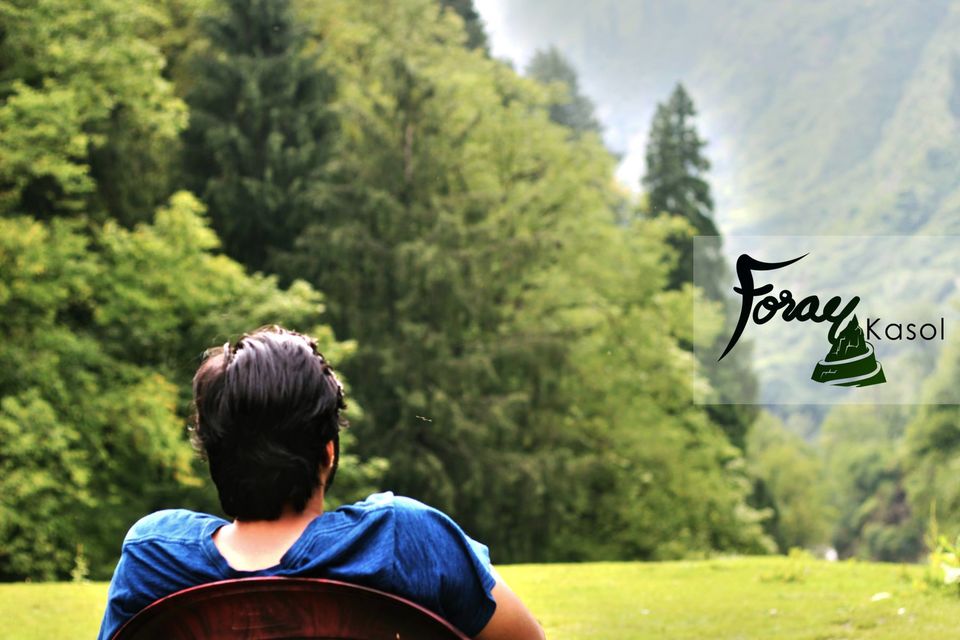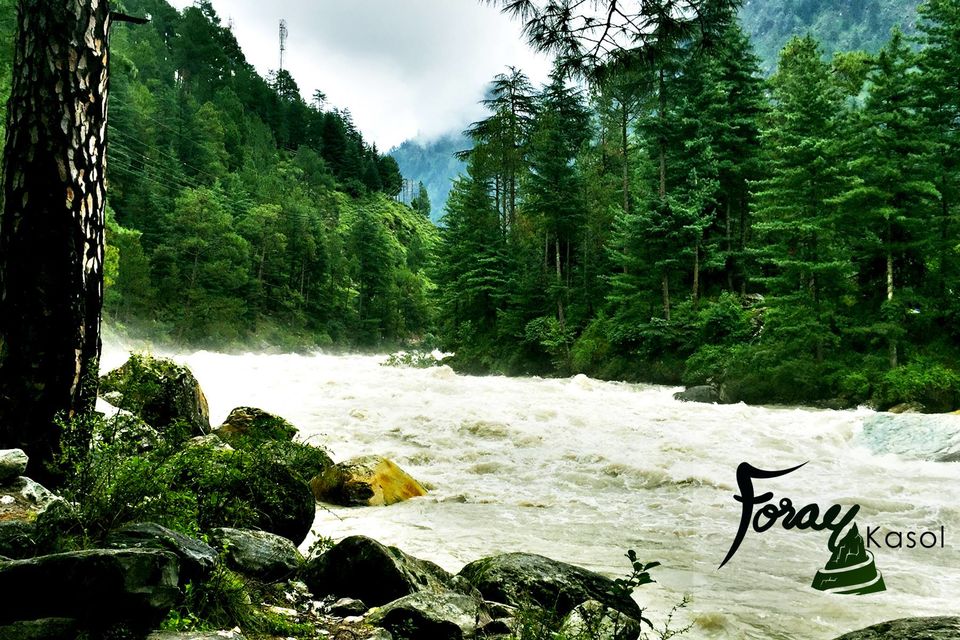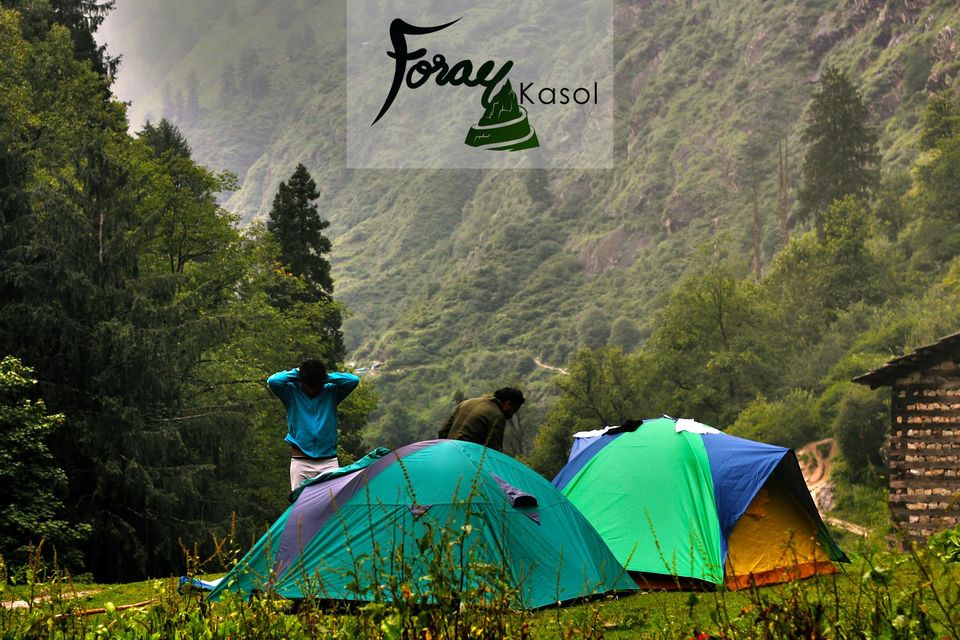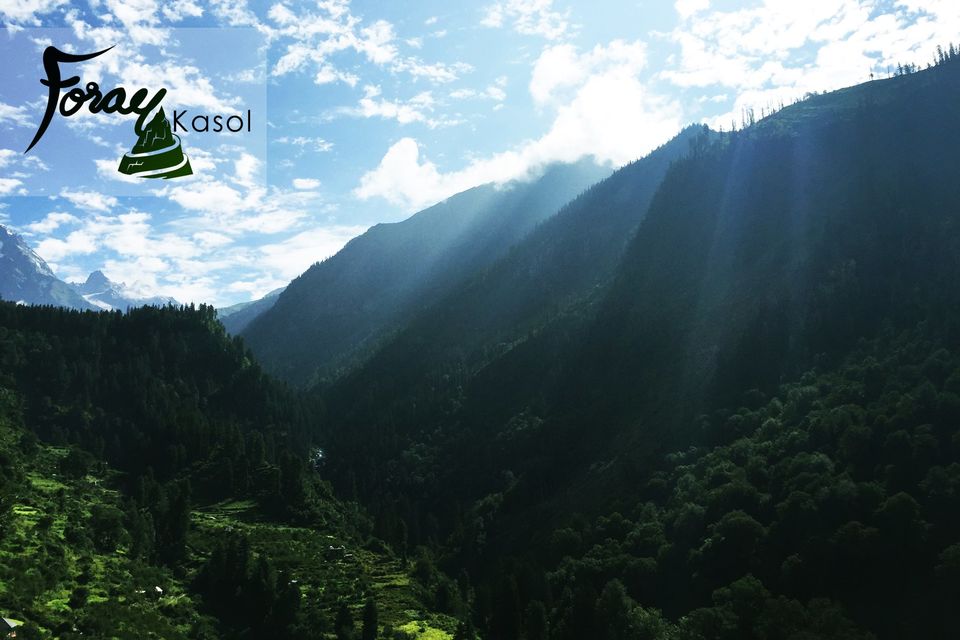 The name 'Parvati Valley' always sounded luring, and when a few friends visited and shared their experience of the place, the bags were up for packing. And oh boy! Wasn't it all worth it!!!
We flew to Delhi and then caught a bus to Bhuntar, which is on the way to Manali. Anyone from Delhi or Chandigarh will have to get down at Bhuntar and then catch a bus/cab to Kasol, which is around 35kms away.
So, about Kasol.
First things first - families, stay away, please. The basic definition of Kasol is "It is a tripper's paradise." It's a whole parallel world out there, and everyone visiting is welcome with well, folded arms. That's because, you are welcome, just that this is no place for drama. Come, enjoy - it's your world too, now.
Getting down at Kasol was little surprising, because it's in fact a small village, a fact that later became fascinating. With a few streets that divert from the main road, Kasol is lined with cafes, dhabas, shops and hotels. The fierce Parvati steals the silence with its gushes, but that is only a treat to the ear for someone on a getaway from the city lives. The time we went, she (Parvati) was intense and one could spent hours watching her surge.
The rooms were cheap compared to the hyped up tourist places I'd visited before, and well-kept, maybe because of the big chunk of foreigners who turn up at Kasol. They are everywhere in the place, adding onto the Israeli community who have settled there for good. So that's the picture of Kasol for you - a village that fits the view, live with shops and cafes, walked on by hippie foreigners and awe-struck Indians.
Strolling about in the village, we found amazing places to spend time - riversides, bridges with breath-taking views and of course the famous German bakeries and other cafes. The food is, in a word, rich. You order for anything, and you get it, unless you decide to challenge their hospitality by ordering crocodile fry. Everything from the tea to multi-layered crepes are rich in taste, and coupled with the view of the blurred mountains around, you'd enjoy it thoroughly. The market street has some amazing (and the trademark psychedelic) collection of dresses, accessories and souvenirs. The whole village can surprise you, be it with the people's hearty hospitality or when you walk around and suddenly reach a clearing where folks are having a delightful session of Frisbee game.
Now, to getting around Kasol.
Manikaran is only a stone's throw away and has a great view; of course every place here has. The Gurudhwara is mostly thronged by devotees. It has a hot-spring, but we have a better one coming, so neglect it. Then we visited Barshani (where bus-route ends) and Tosh. Tosh again has breath-taking views and can give you a sneak peak of snowy peaks. I'm skimming through, because the next place deserves some detailing - Kheerganga.
So let's trek to Kheerganga.
The trek is 11km long- a stroll in the park for regular trekkers. Wasn't for us folks :) . From Barshani, the trail starts by crossing a bridge beside the dam-in-construction, and thereon, it's nature and its sheer splendour. A good time to start would be in the morning, as it can take up to 6 hours (max) to reach Kheerganga. The trail isn't treacherous, it can't be, with such beautiful sights around. It's a pleasure to see occasional trekkers coming across and everyone being friendly and interactive. And most often than not, you would have some uninvited companions - doggies. They sniff the trekker in you, I suppose. Because, all of a sudden, they turn loyal and join you in the trek, and would remain so till you reach the peak!
We walked through a couple of villages, apple trees, waterfalls, rivulets and at times, dodging slippery rocks. As we started late, when we reached the village of Ruder Nag, it was getting late, and the small cafe's smaller attender offered us something thrilling - he said we could camp there for the night, and he can give us tents! This, was incredibly exciting for us, especially having come from the South, where tents are seen only inside Decathlon stores. There was a small clearing overlooking the valley, with Parvati flowing below and a waterfall kissing the rocks beside! What an amazing setting for us to camp! And we did! (the image uploaded still doesn't do justice to the view we enjoyed)
In the morning we resumed to the top, with the trek getting steeper. But what awaited was another slice of heaven, as Kheerganga was all that everyone described to us. The mounts had cafes, camps and lush green meadows, where people spent days, mersmerised. And here came the hot-spring I mentioned earlier. The natural pool of warm water revived all the energy perspired and gasped, and the view of the cloud-kissed mountains only added fervour to it.
See a video here -> View from Kheerganga
Now set off! It's heavenly there, especially when mountains are an alluring sight to you. This place is a separate genre by itself, unwilling to merge into the likes of any other place. The open culture, the people and the adorable-yet-furious Parvati will give you a unique set of days, to be remembered for life.