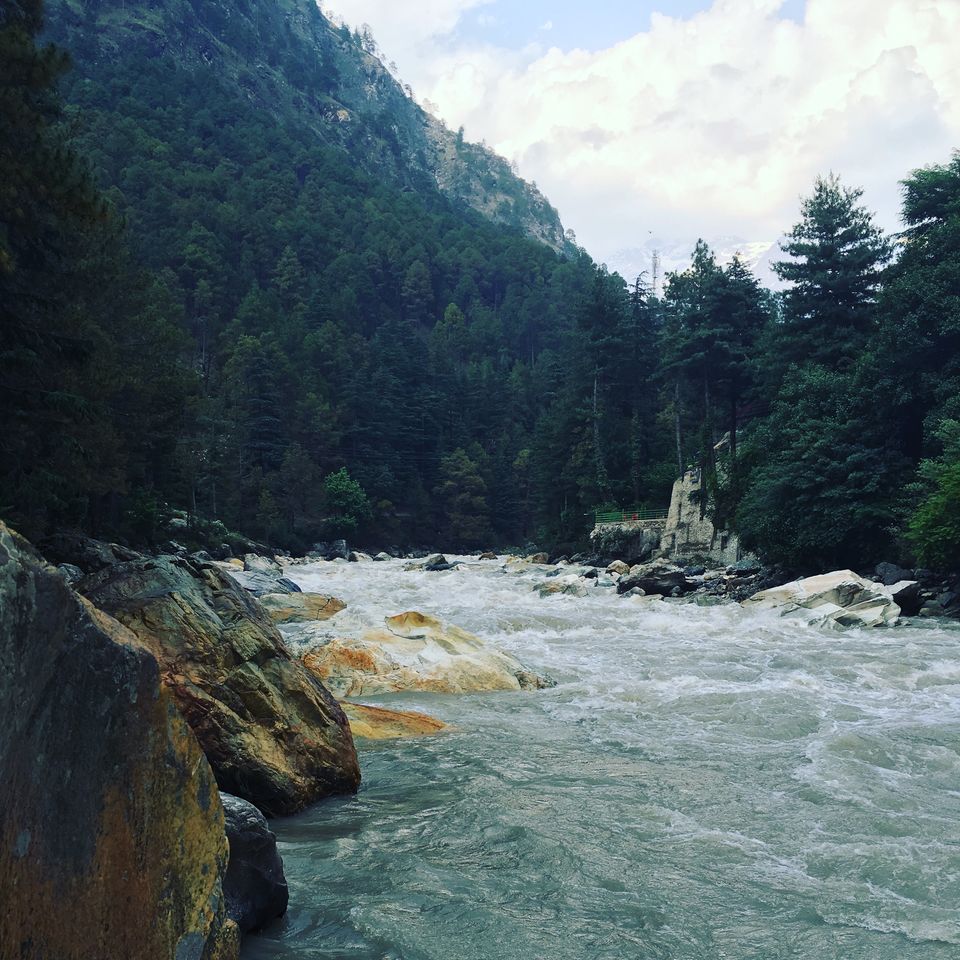 12th May 2016, So I was in KASOL now. While I was leaving from Mumbai to Delhi and people asked when are you gonna be back, I had no answer for them because even I didn't know how much time do I need to rejuvenate myself. I was going with only one plan, that there will be no plan.
KASOL was my destination, that's what I thought when i started from Delhi (Kashmiri Gate Bus Stand). I had no idea what was waiting for me there as the place was unknown to me. 12 hours from Delhi to Bhuntar then another 01:30 hour in bus from Bhuntar to Kasol, made me really tired. But as I got down from the bus in Kasol at 12:30 noon, the fresh breeze from green mountains took away all my worries and tiredness. I wanted to climb each mountains :)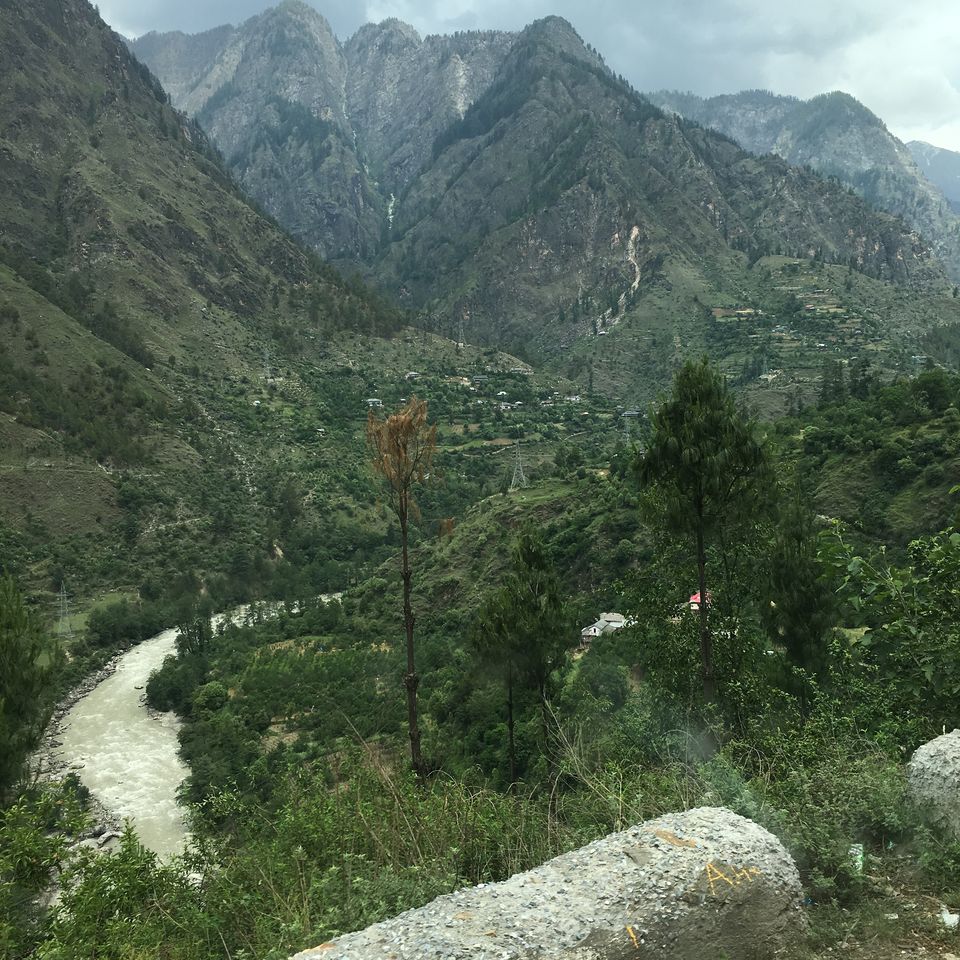 Day 1 - Psychedelic Trek
Since it was a road trip and I was jobless already, so the trip had to be budgeted. I couldn't find any decent place because of sky-high prices due to the peak season. I was trekking around the CHALAAL Village on the banks of Parvati River and I found a house next to the Cosmo Cafe, where an old Himachali lady resides with her 3 cute grandchildren and a daughter. I asked them if I could get a shelter in their house and I paid 300 bugs for a night. That house had an amazing River View in front and mountain view on the back. I knew i was paying less for this priceless view.
I started my trek to this party happening in the valley, I could hear the trance music from all corners of the valley. I experienced something like never before! I was amazed to see the crowd and what was going around me, people were going crazy over the psychedelic trance and I was tripping too. It was the kickoff party for my trip which ended with startling firework in the dark sky.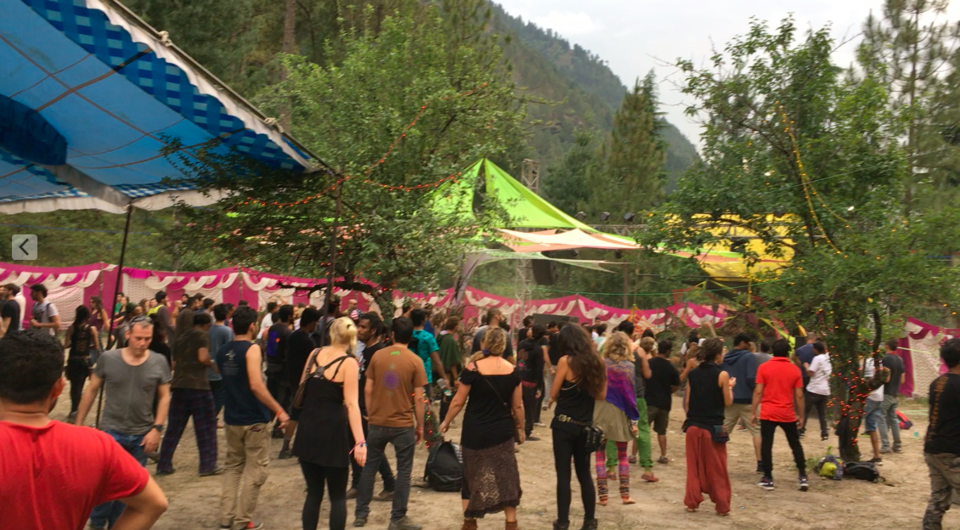 Day 2 & 3 - Riverside Hippie
I spent 2 hippie days in Kasol. I could see everyone around me rolling and tripping on trance music. I smiled when I read this in one of the Cafe "No Wifi, Talk to each other" and yes i kept my phone aside to connect with real life. I sat near the river for hours, it was peaceful, cold and green life. Lush green mountains and Parvati River flowing all across the Valley makes this place adorable. Kasol is also known as Mini Israel now as you can see more Israeli there than the local population.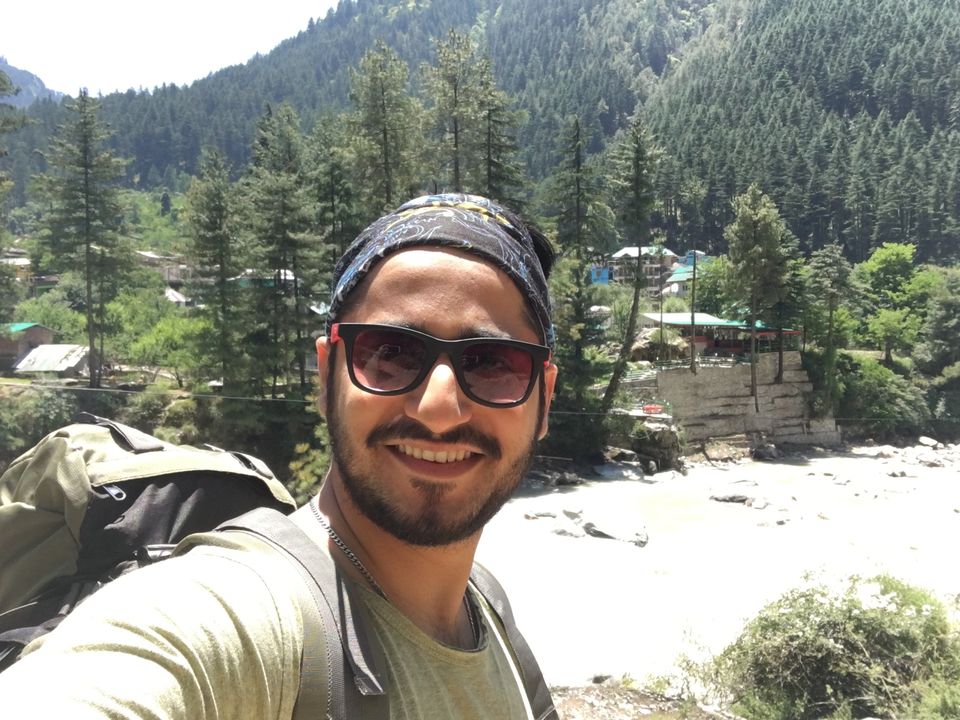 Day 4 - Tosh Village, where I found Pinkfloyd.
Tosh is beautiful village situated around 40 mins drive and 1 hour trek away from the Kasol village. You get a bus from Kasol to Bersheni and from there do a trek of 40 mins to 1 hour depending on how fast you can walk. Music and trekking was On and I met 4 Students from a University in Delhi who were celebrating the completion of their graduation. We clubbed together for the rest of the trek to Tosh. Landed up in a hotel, named Pinkfloyd, on top of the hill having the most scenic beauty of the Parvati Valley. The bellboy was quite proud of the name of his hotel as if it was inaugurated by THE PINK FLOYD. Paid 700 bugs for a night which was worth it when I woke up to this beautiful view in the morning.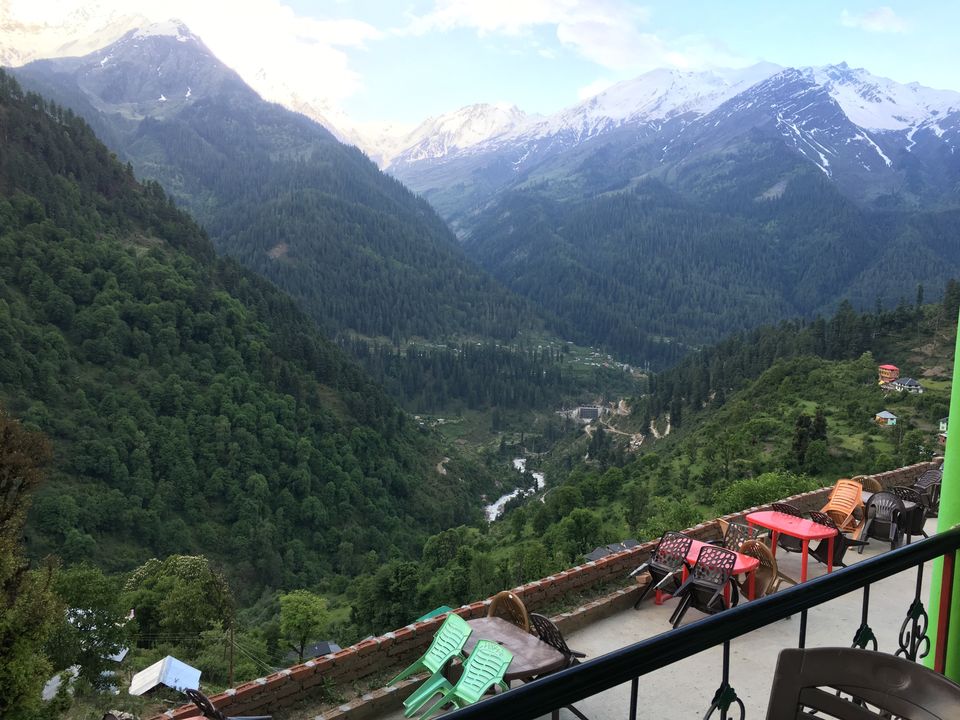 Day 5 - 12 Kms trek to Kheerganga
I was in a group of 6 now, me, my cousin and 4 university boys from Delhi. I was told I will take 6 hours of trekking to reach Kheerganga, which was actually true. Kheerganga is not a place, its a journey to discover. Natures will bless you with all it has, all the way till kheerganga. No need to carry bottled water, I had only the purest sweet water directly from the waterfalls of Himalayas, all my way. I could find small cafes as well along the way to rest for a while and have hot noodles & chai. The more i was going up the hill, the more i was curious to see this place kheerganga now. I was wondering how this place would be if the journey to it is so beautiful.
It's difficult to describe the beauty and divine power of this place and since i won't be able to do any justice to it with my short words, so I keep it for you to go and explore it yourself and let me know here what did you feel when you experienced it.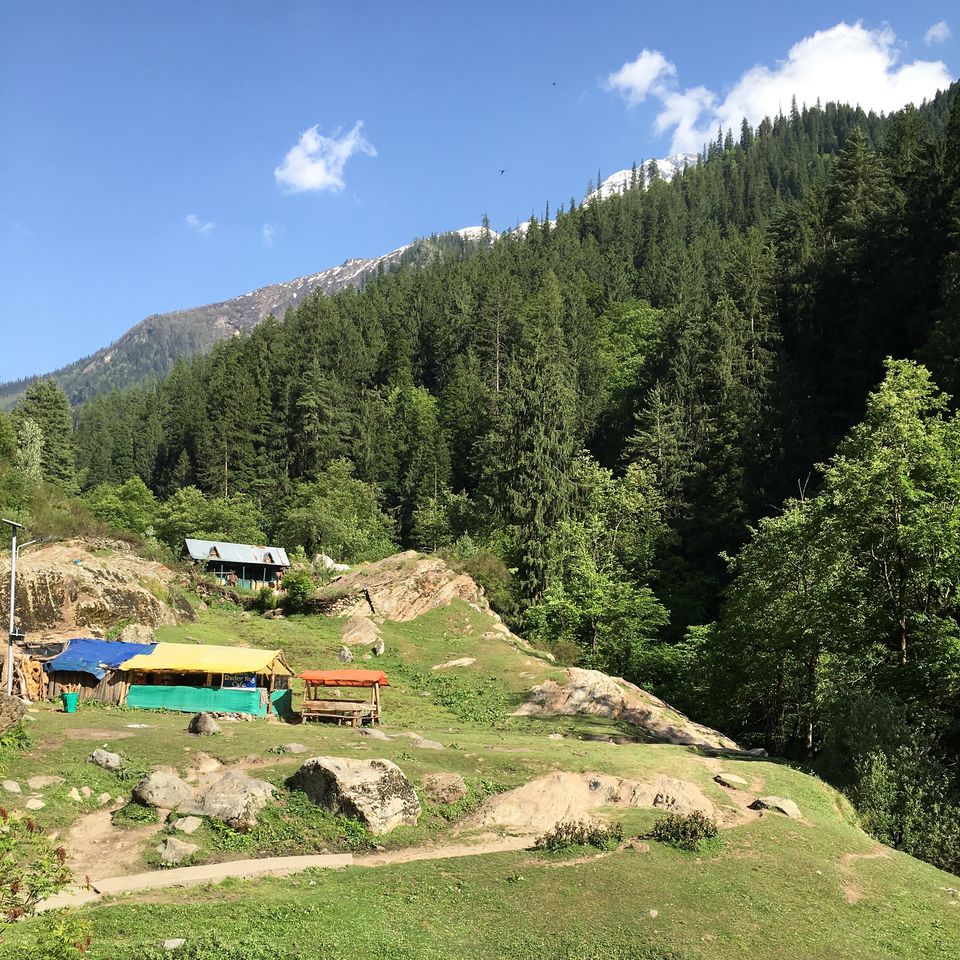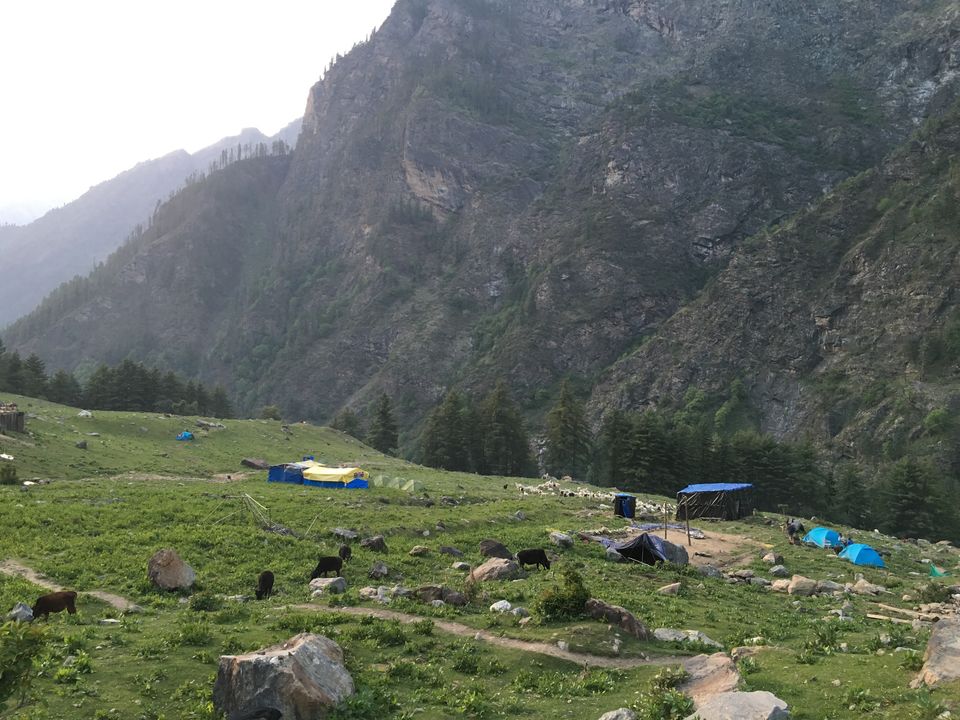 Tips :
You can carry your own sleeping bags & tents to stay in kheerganga so as not to pay any extra to stay in rented tents there.
Hot water spring is more clean than the Manikaran one which is more famous for the hot spring.
Do not carry alcohol as Kheerganga is a holly place.
Food is more expensive than accommodation in whole Parvati Valley.
I'll share the rest of the story with you in my next post! Till then keep exploring and you can follow my travel posts on
Facebook : https://www.facebook.com/Discover.the.undiscovered1/
Instagram: discover.the.undiscovered