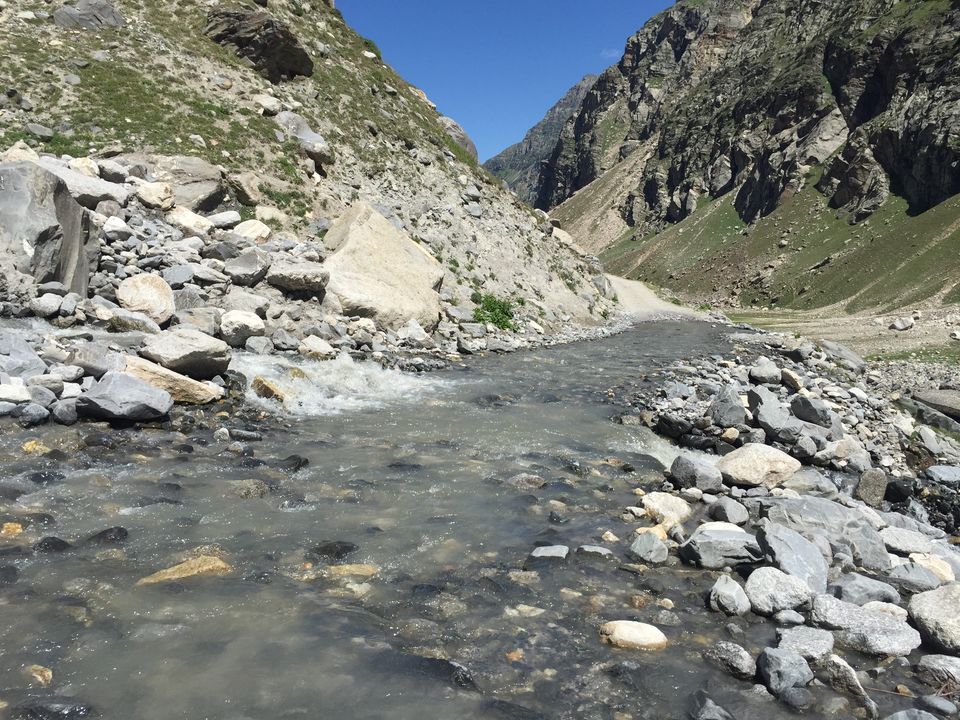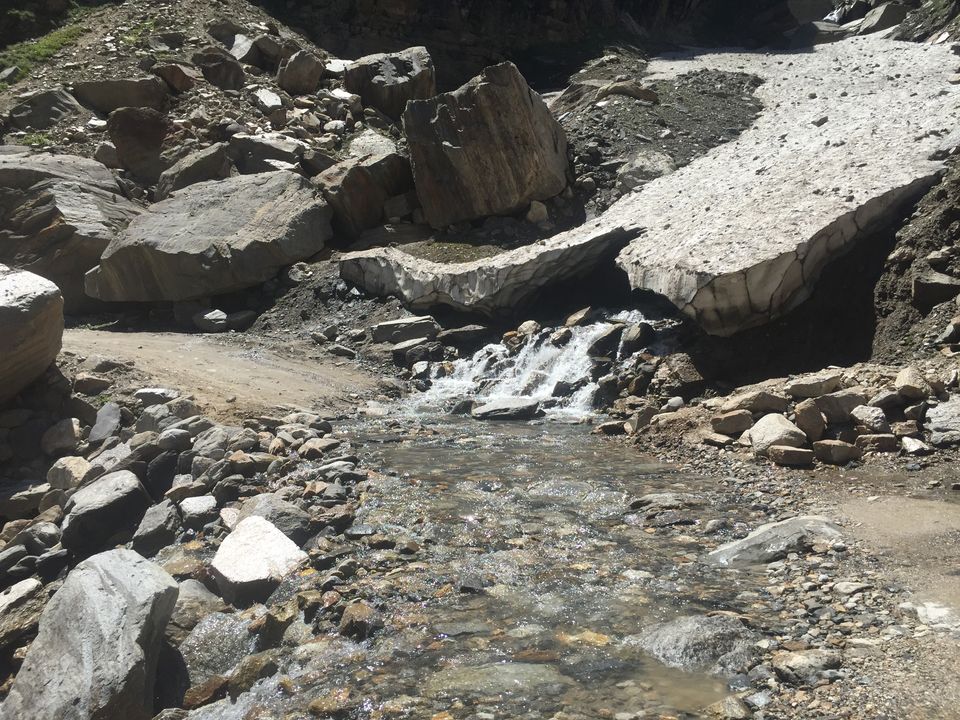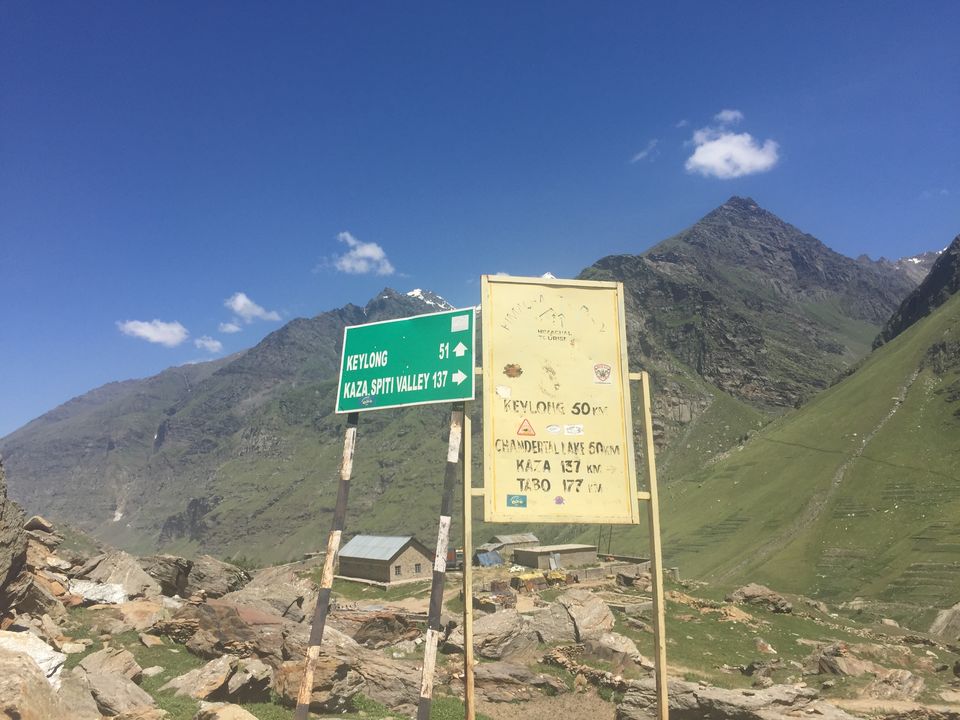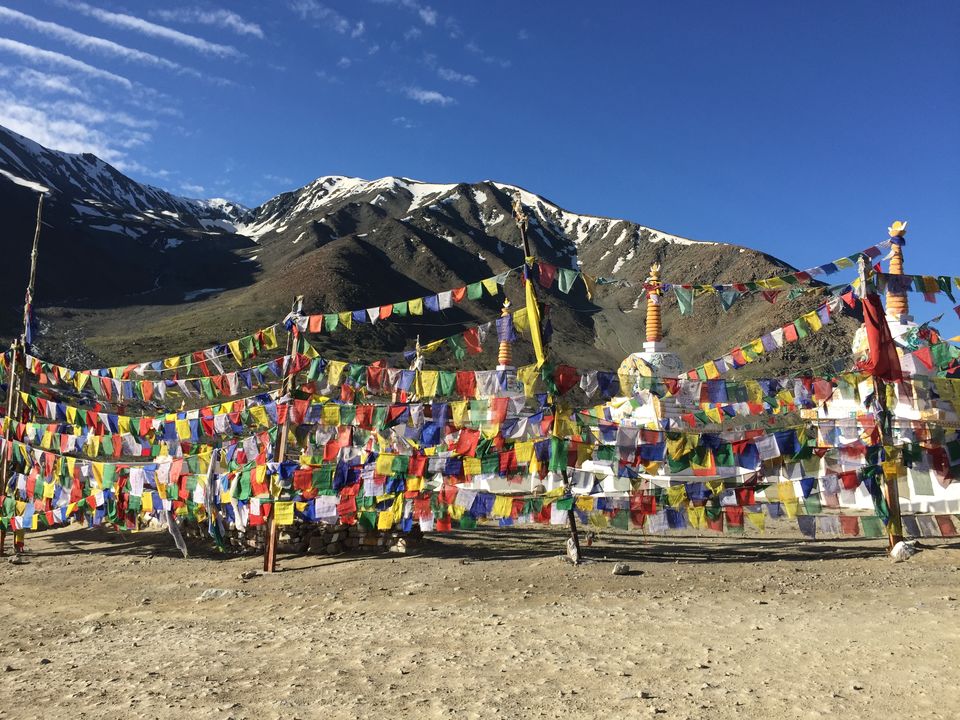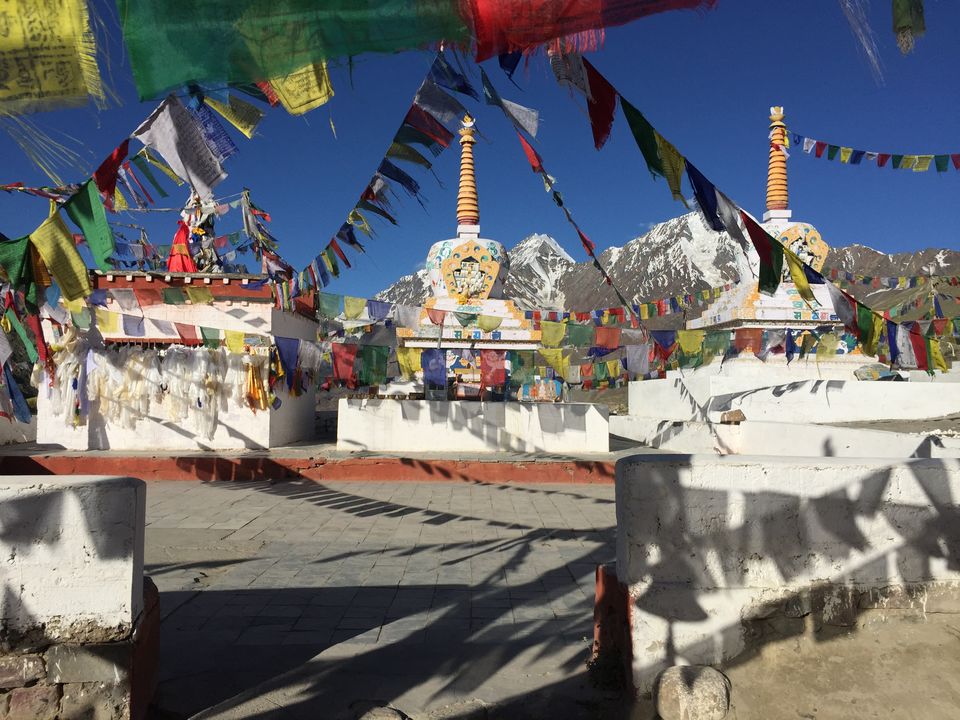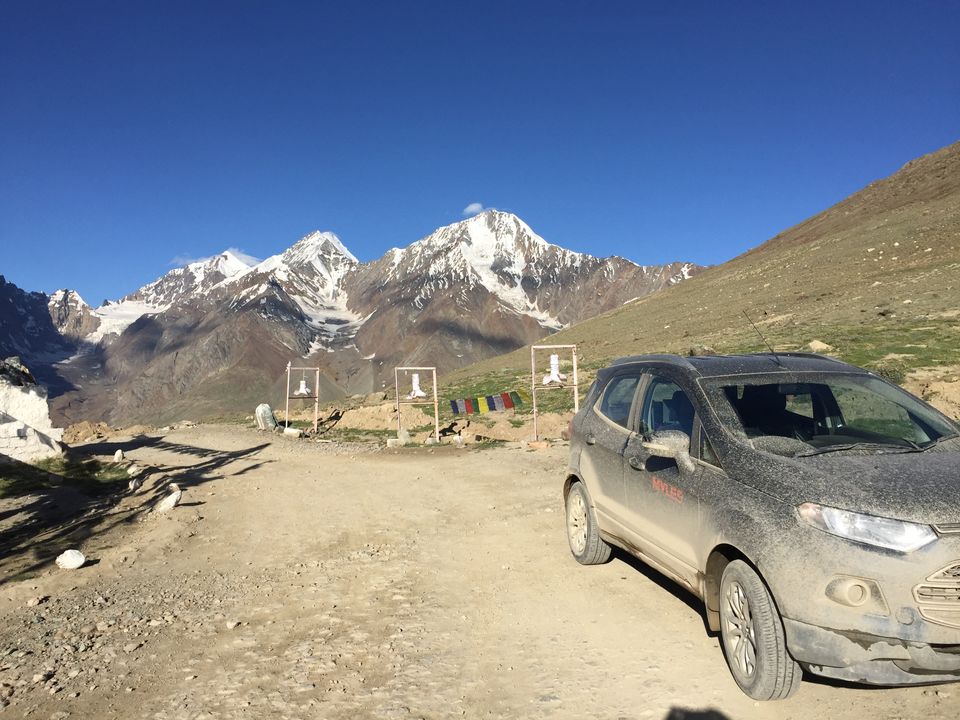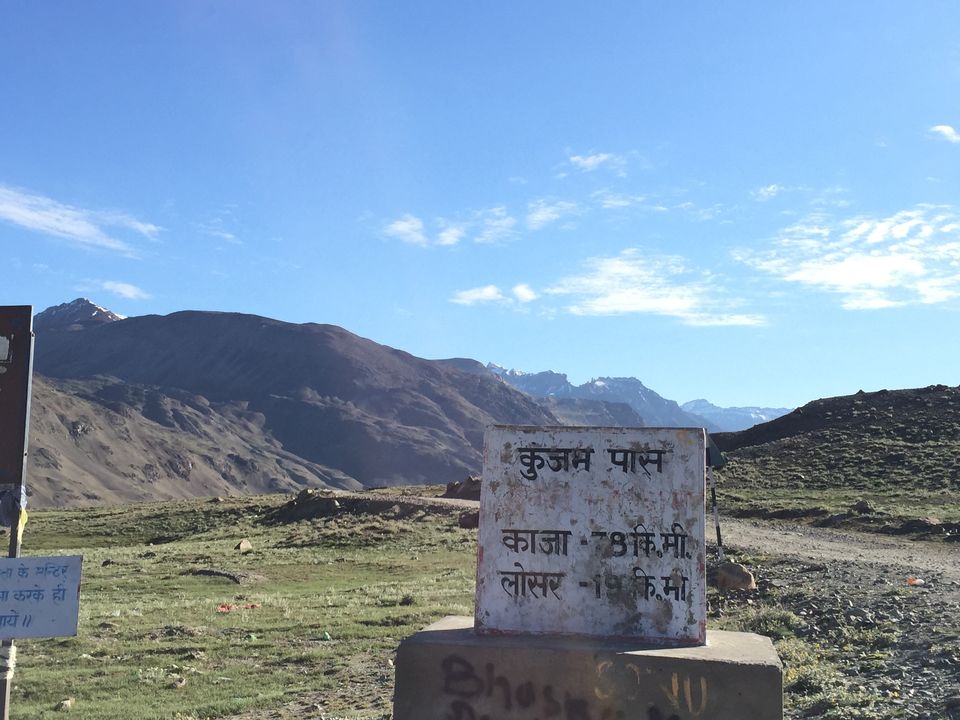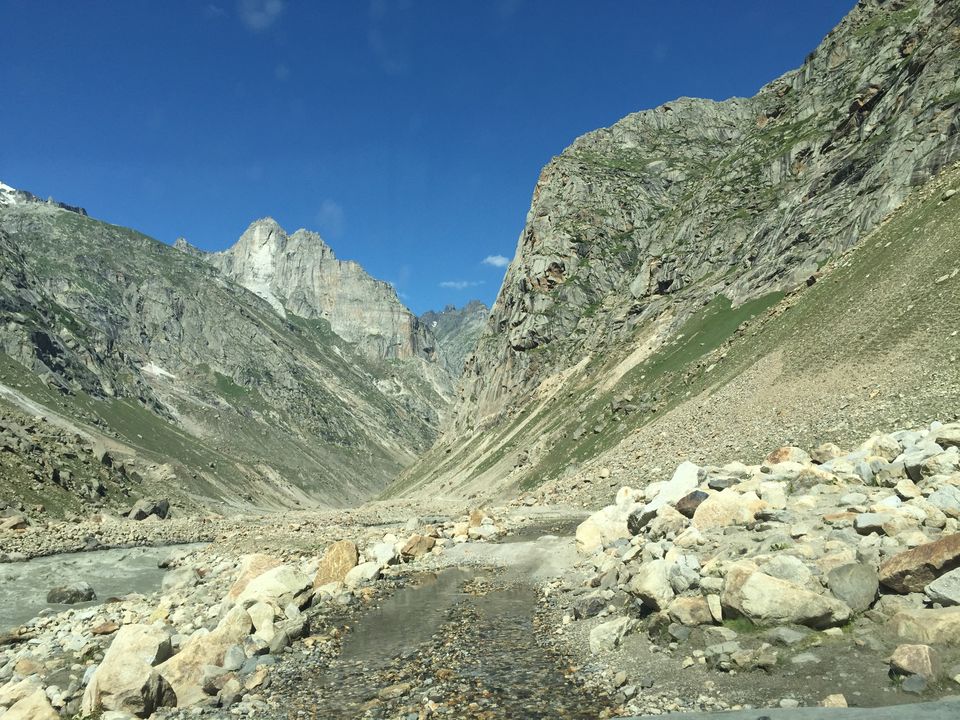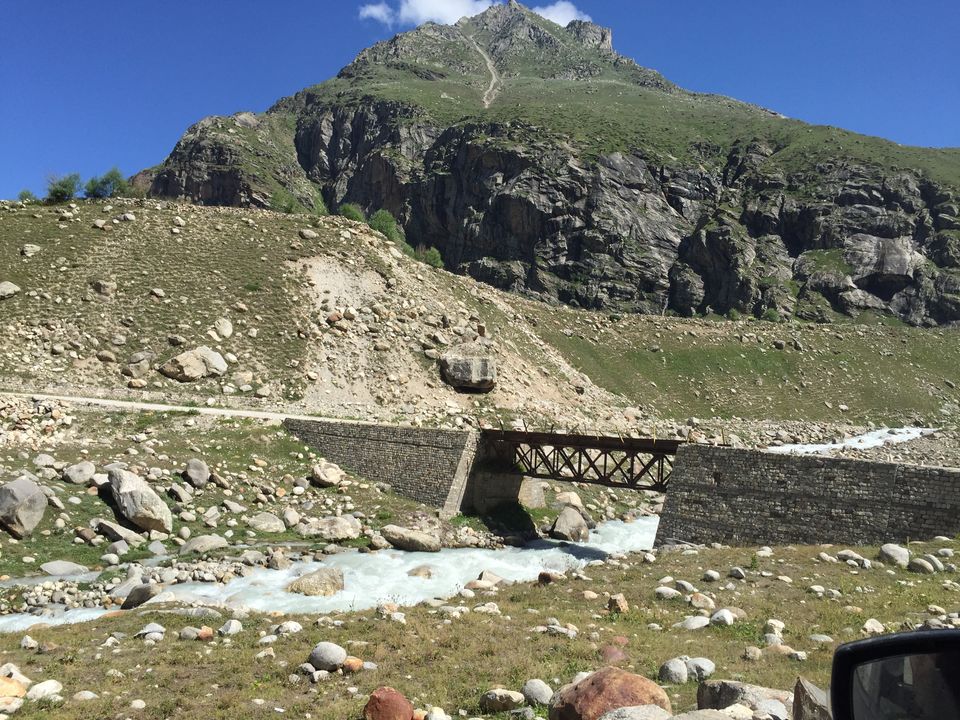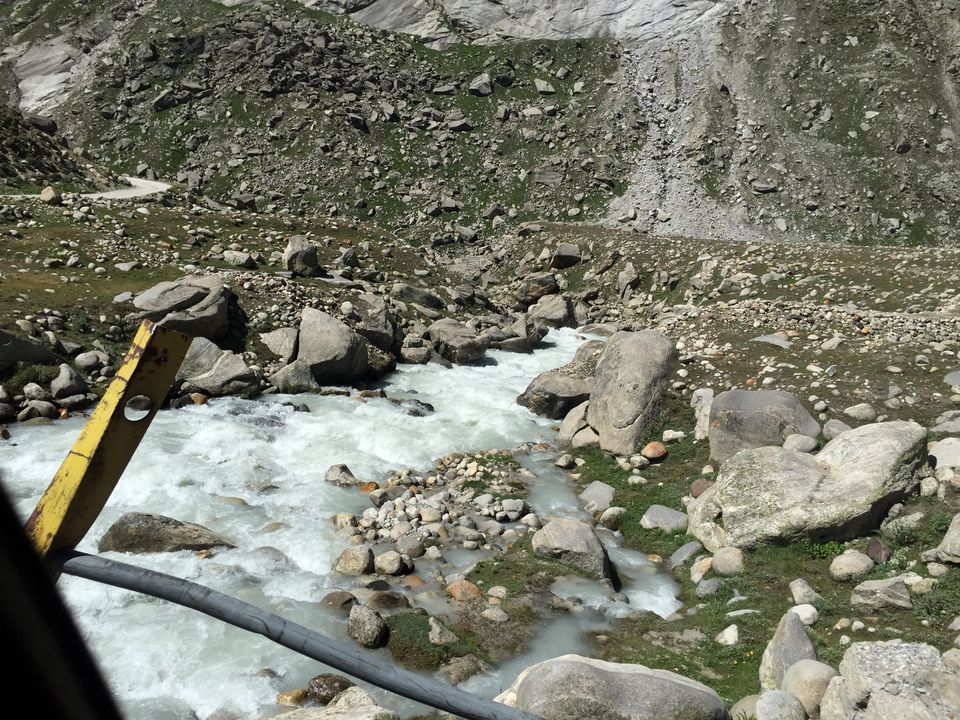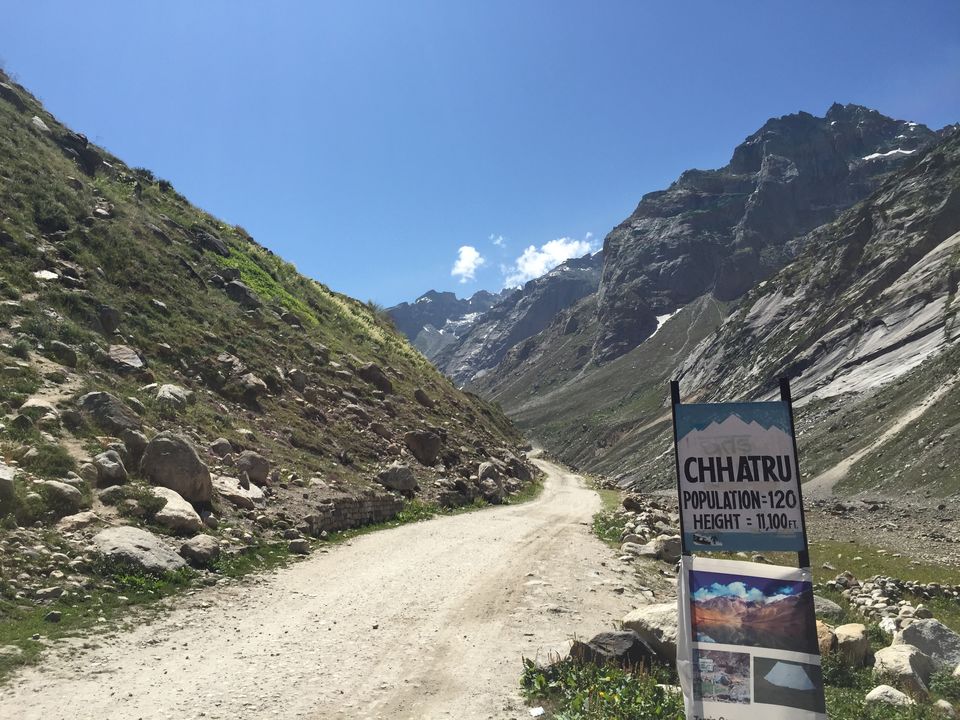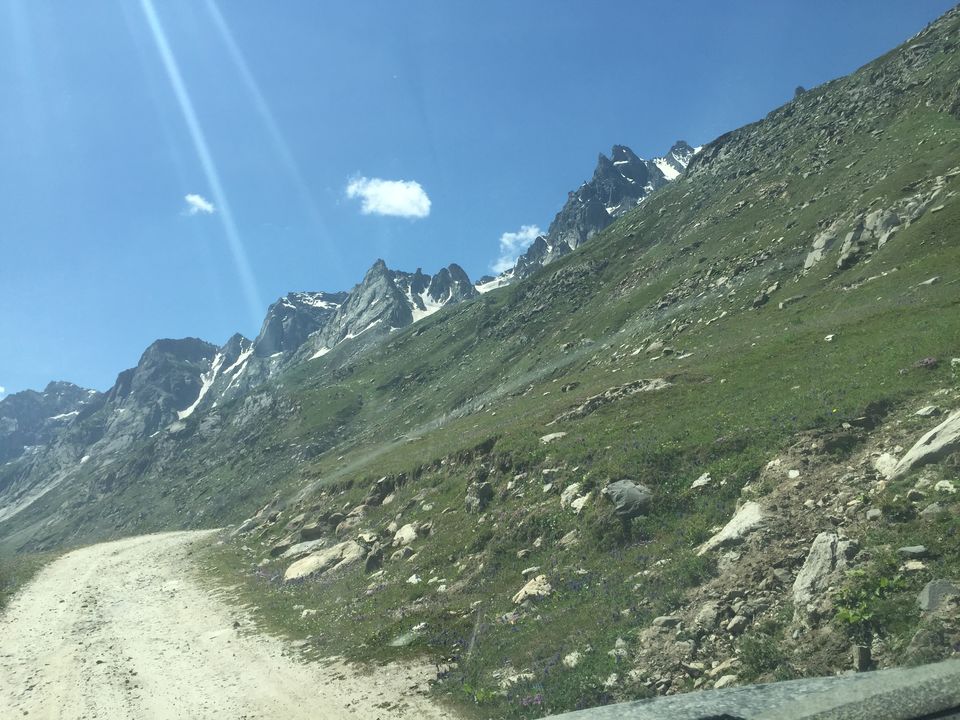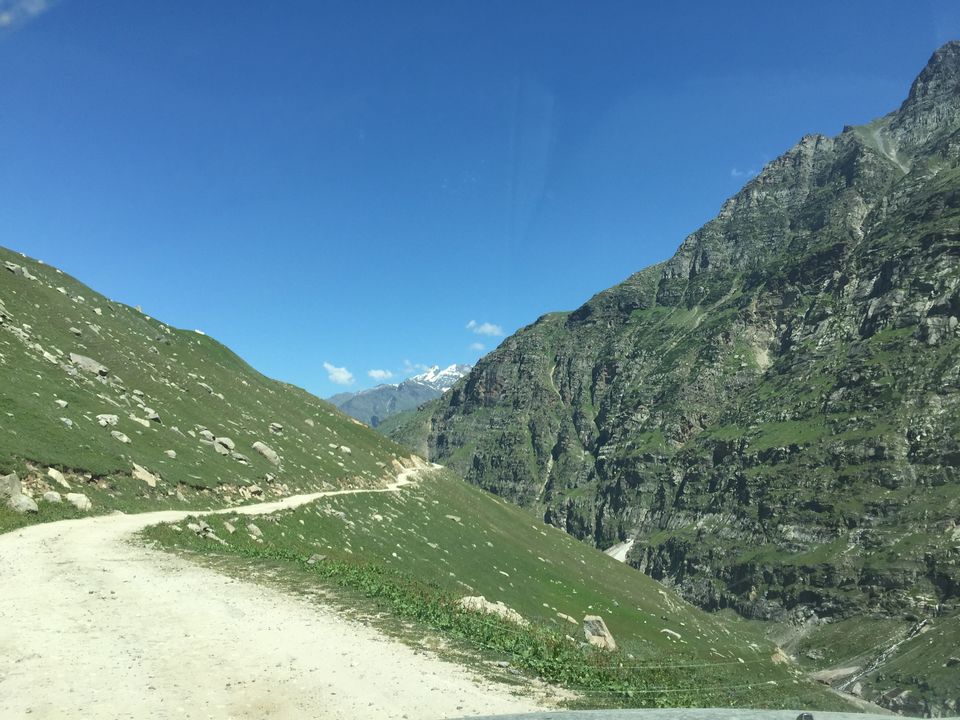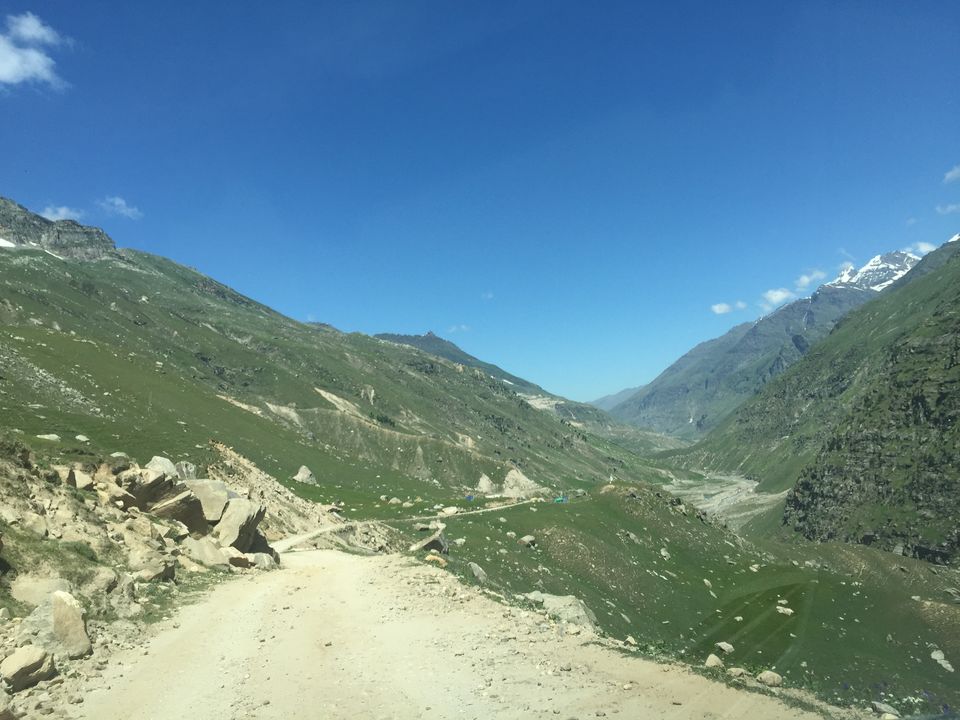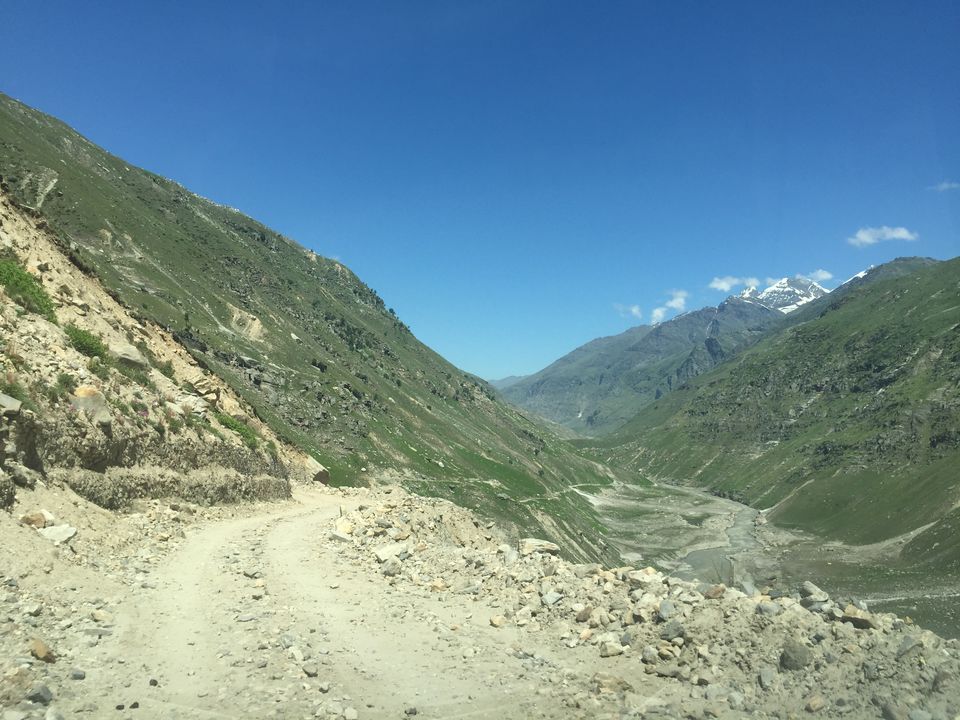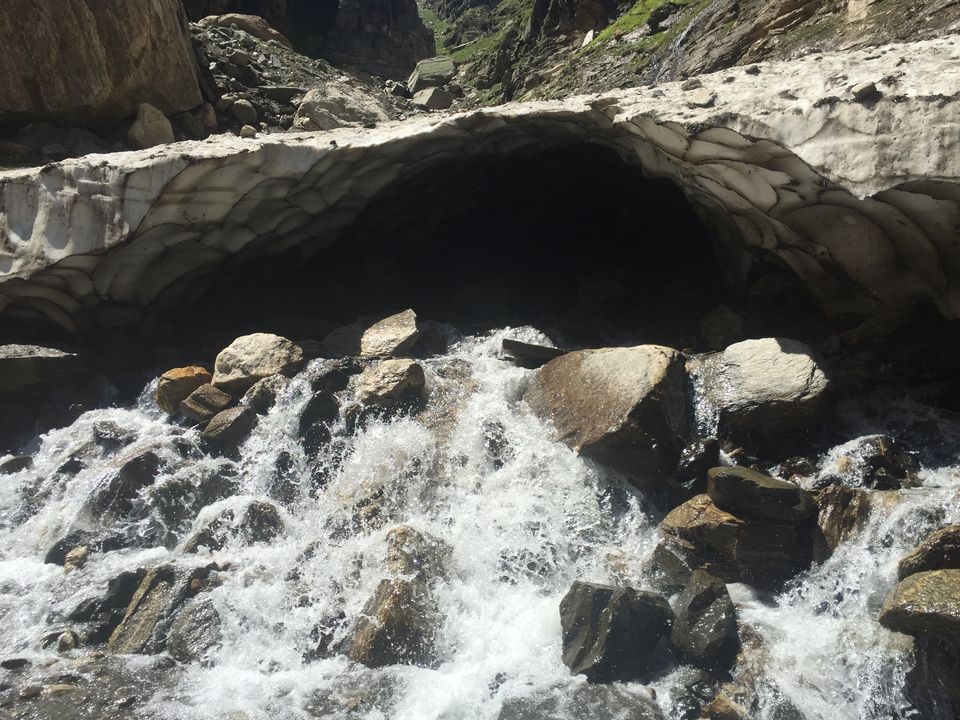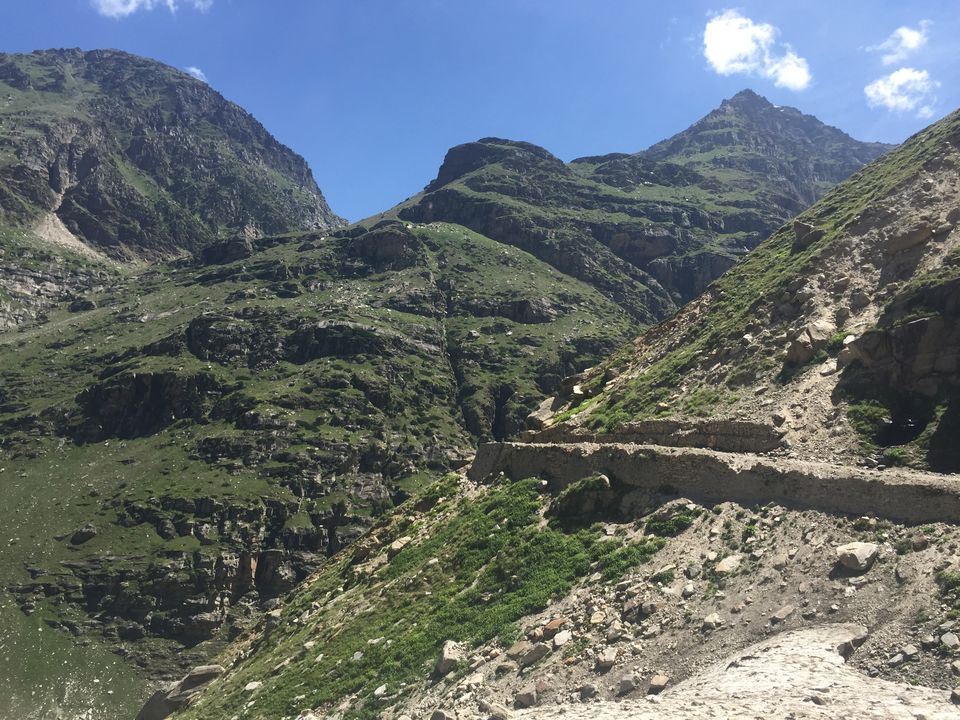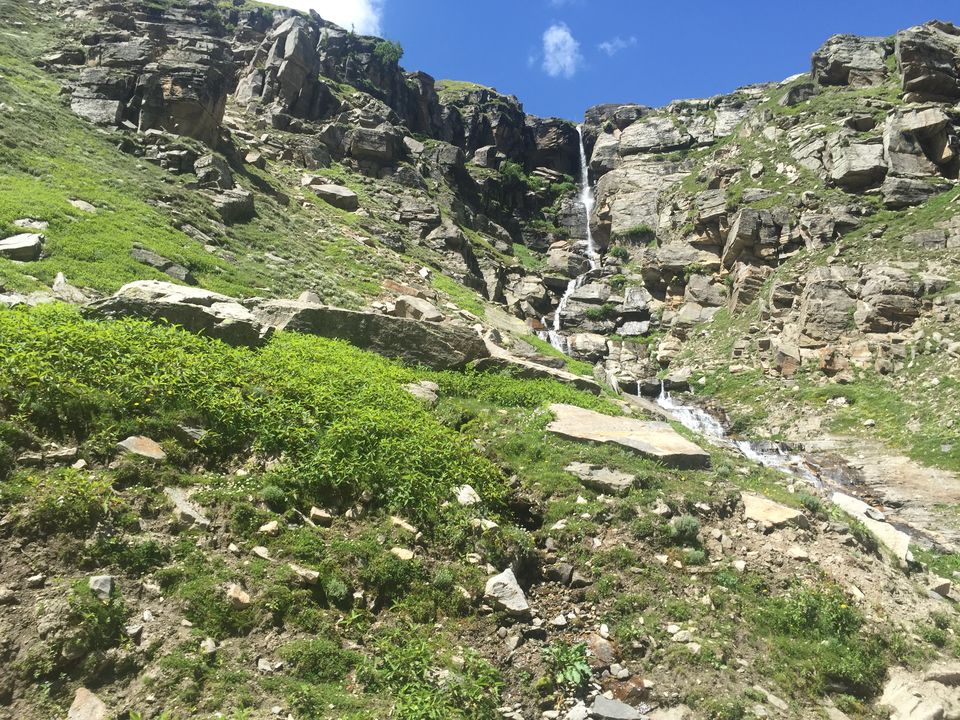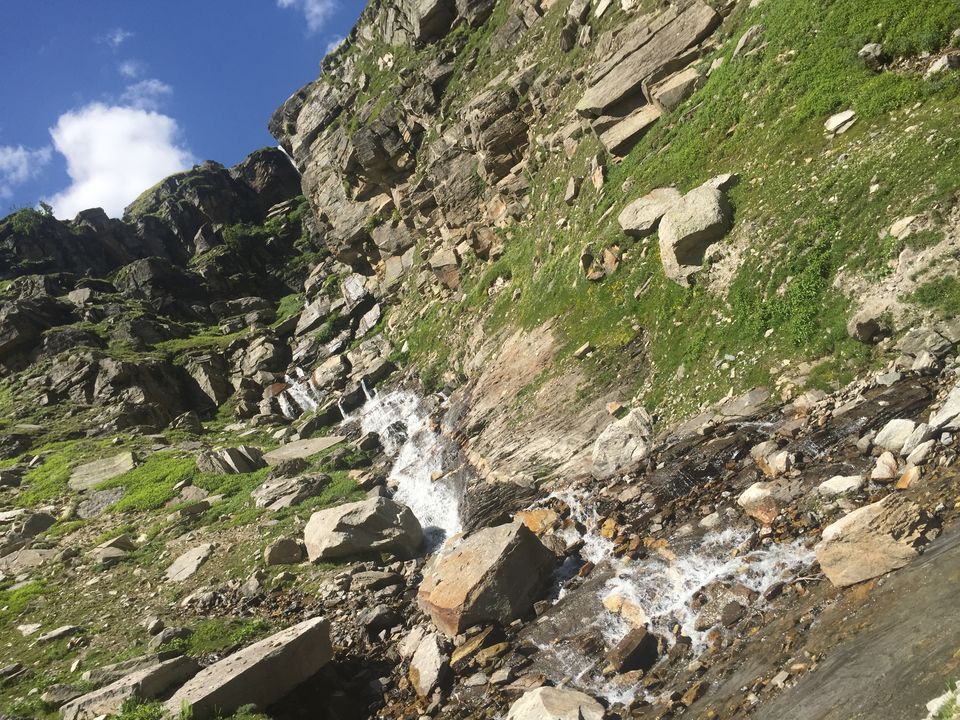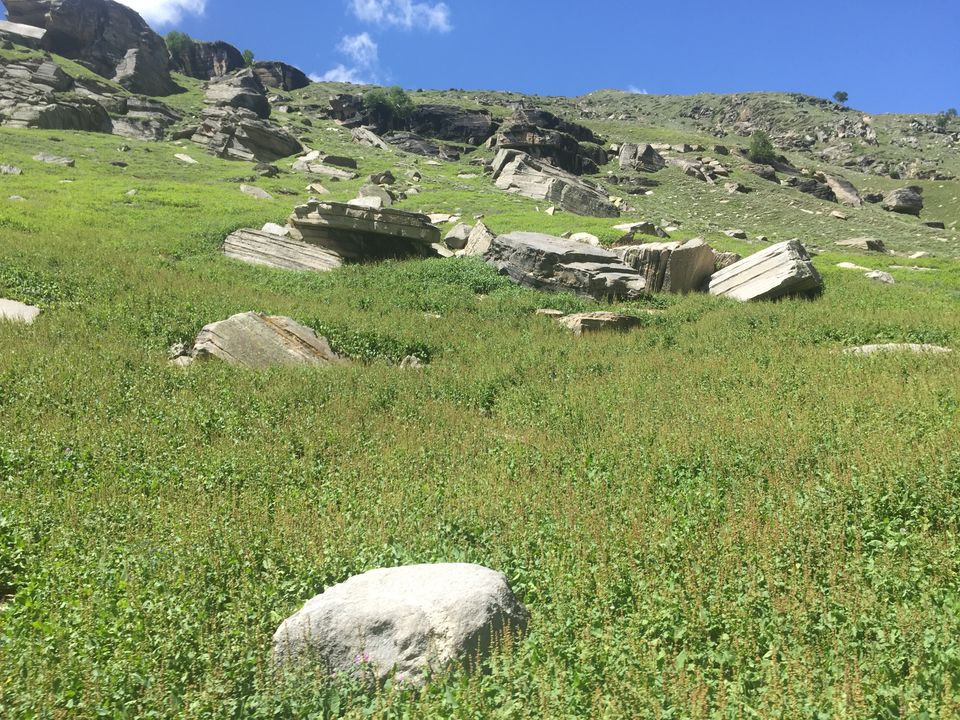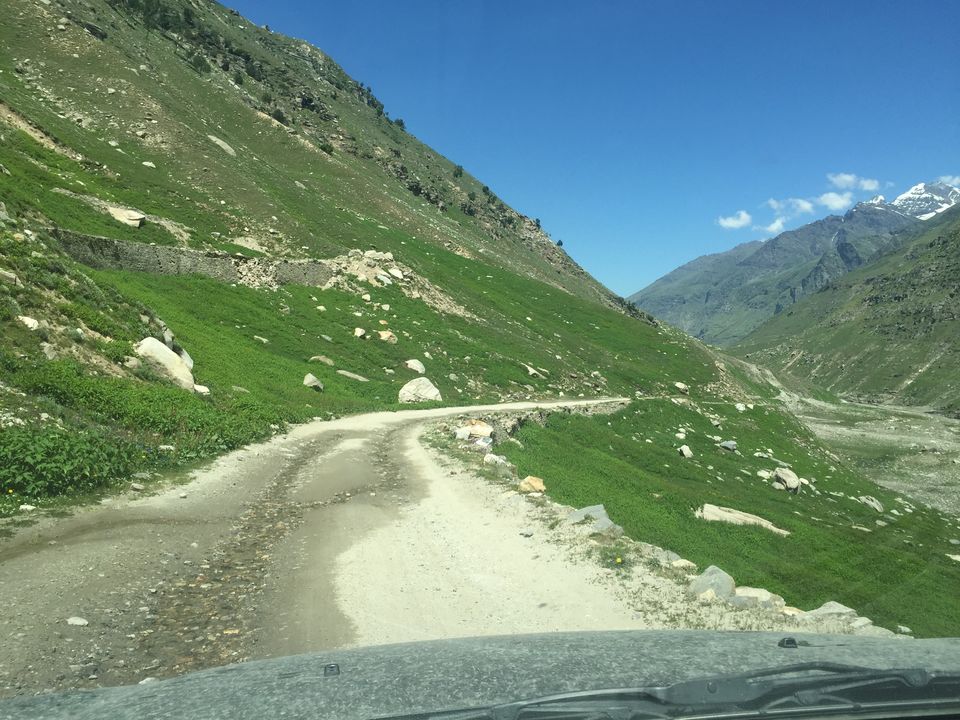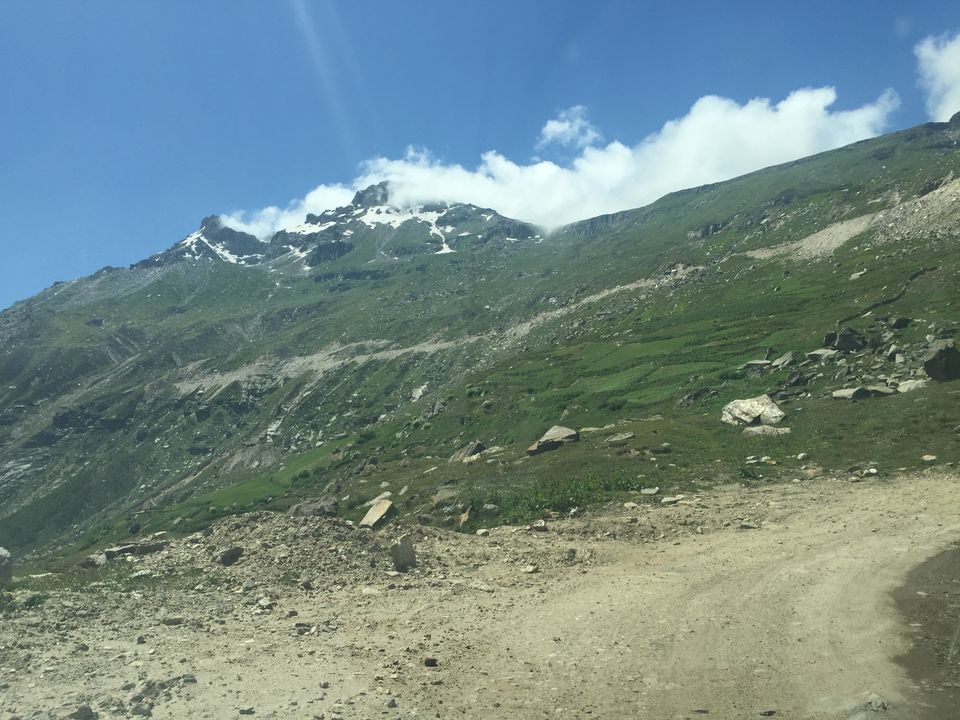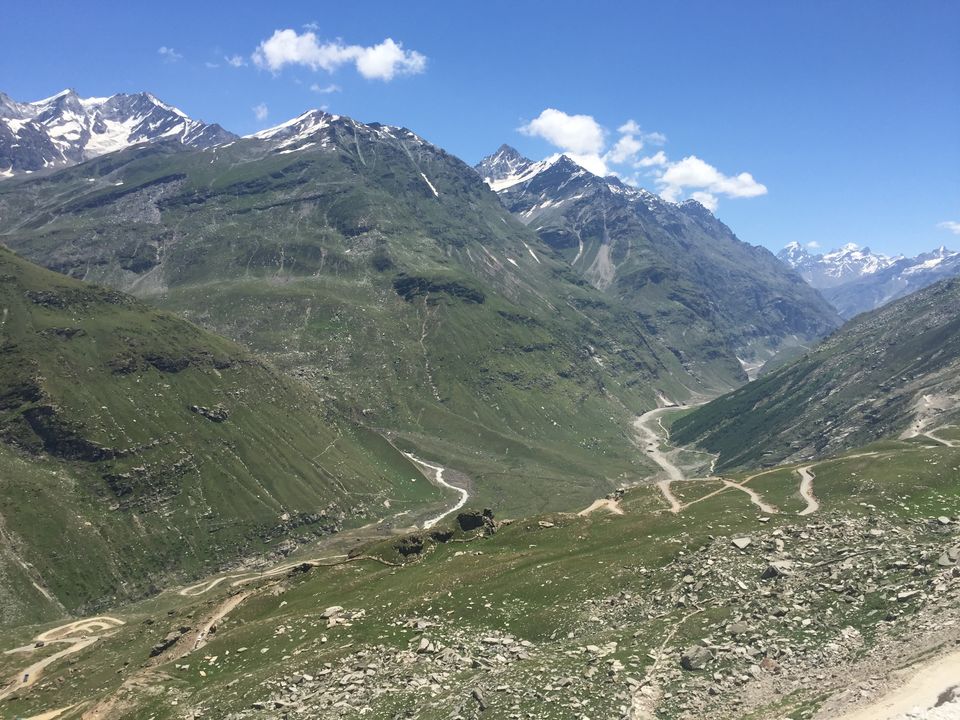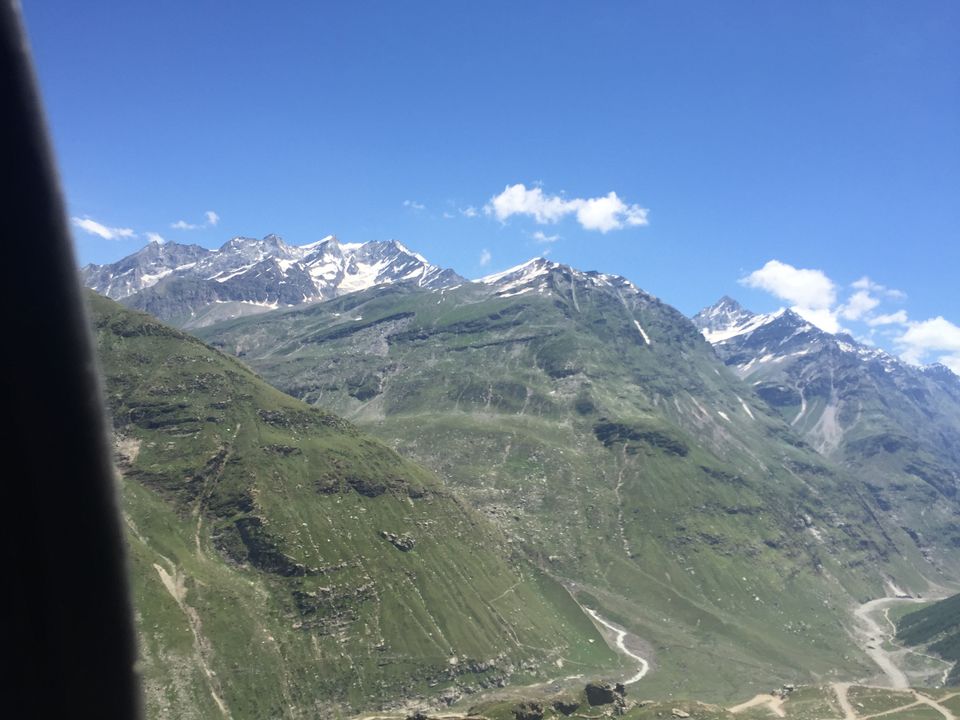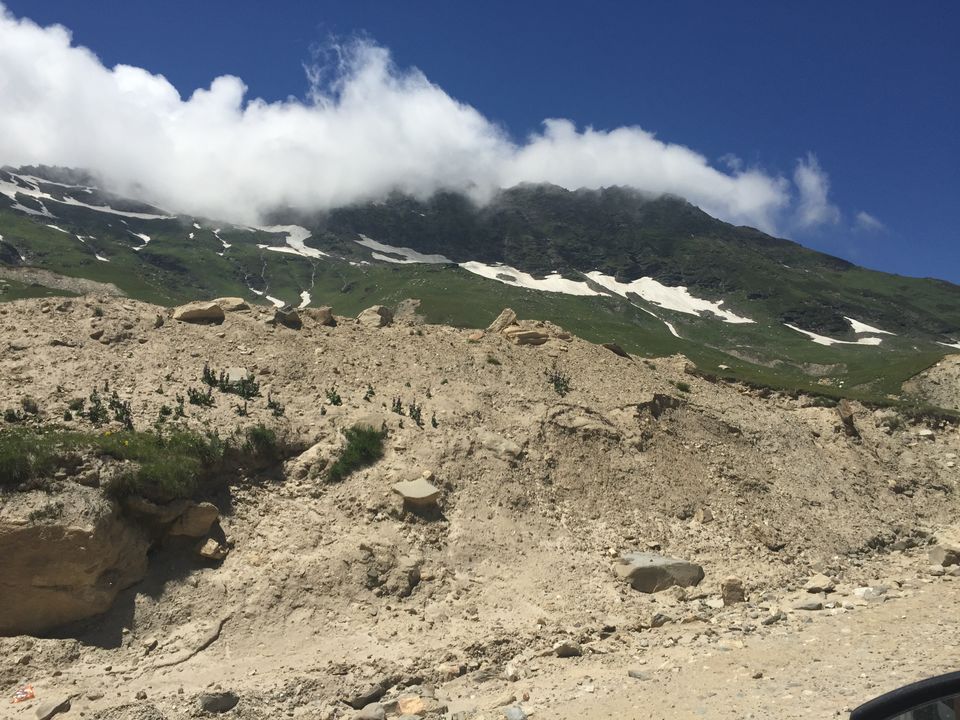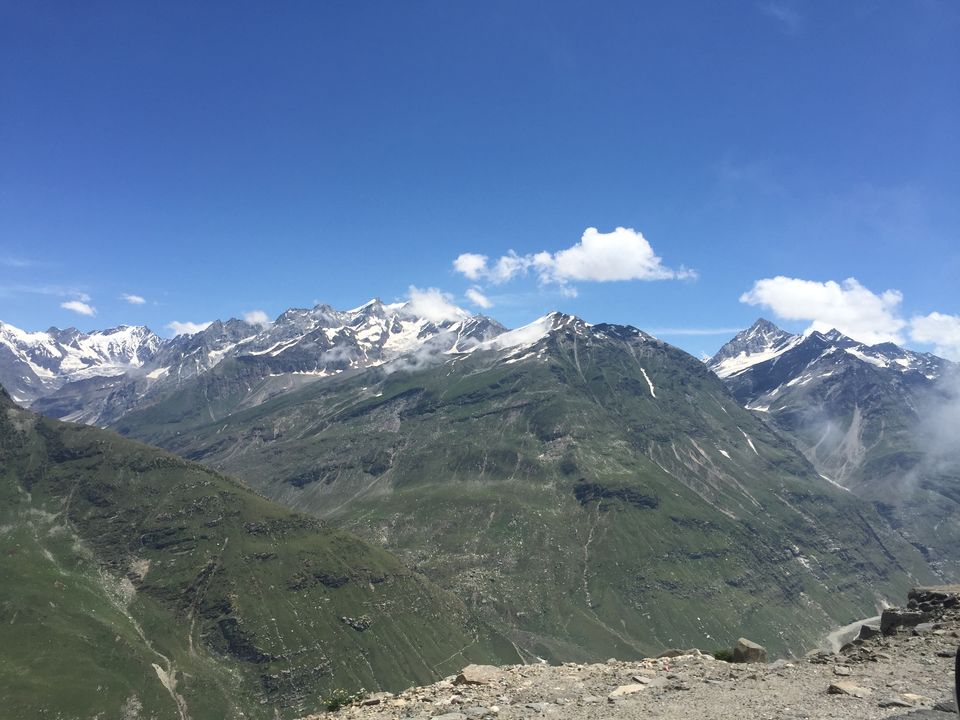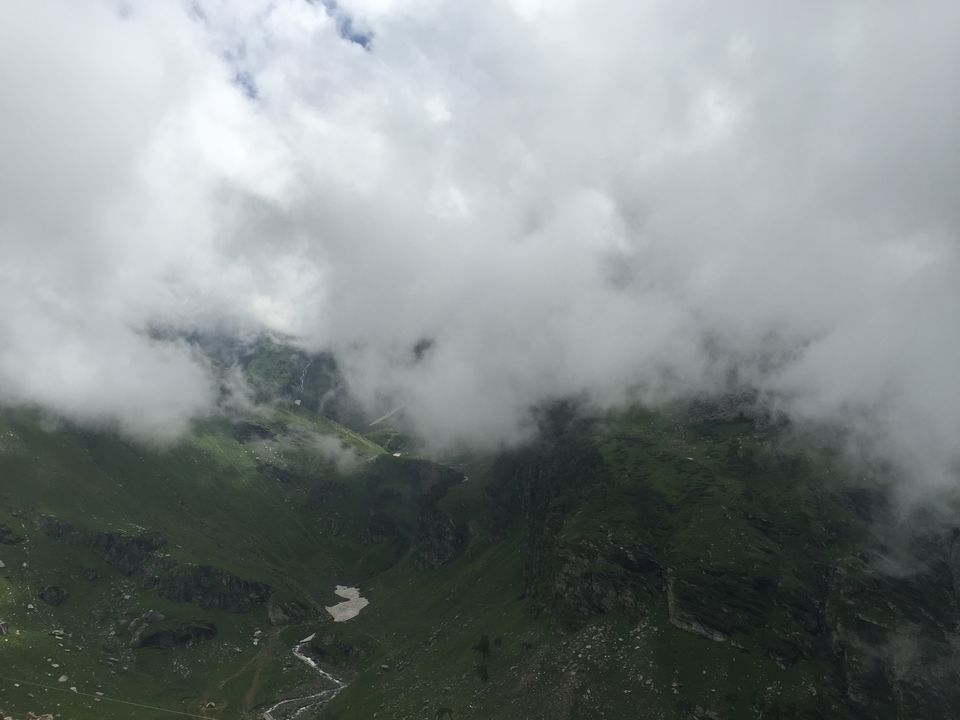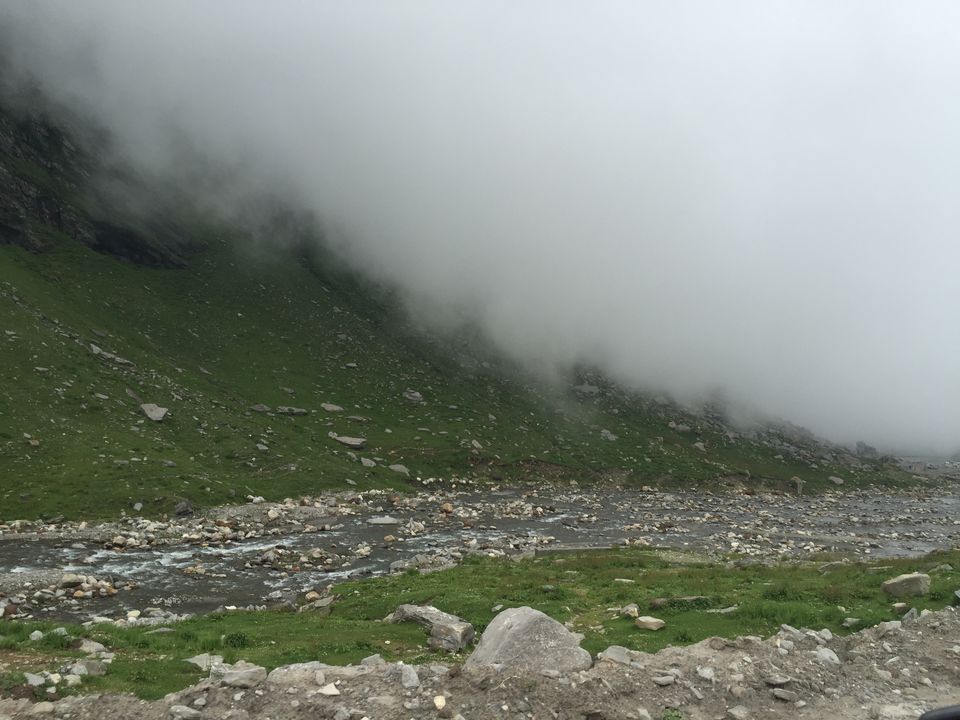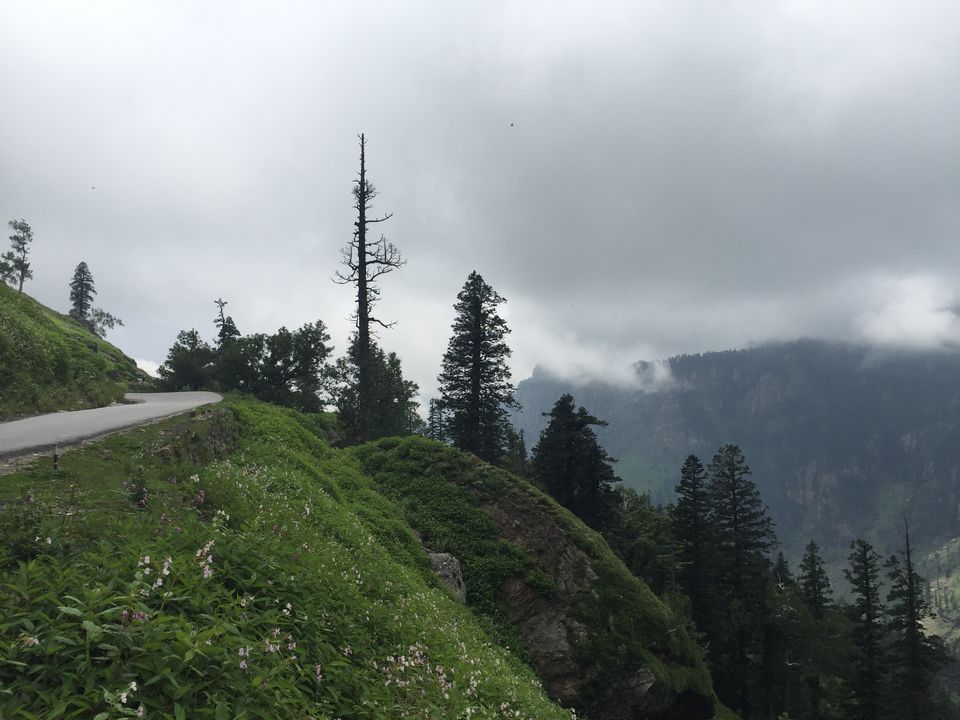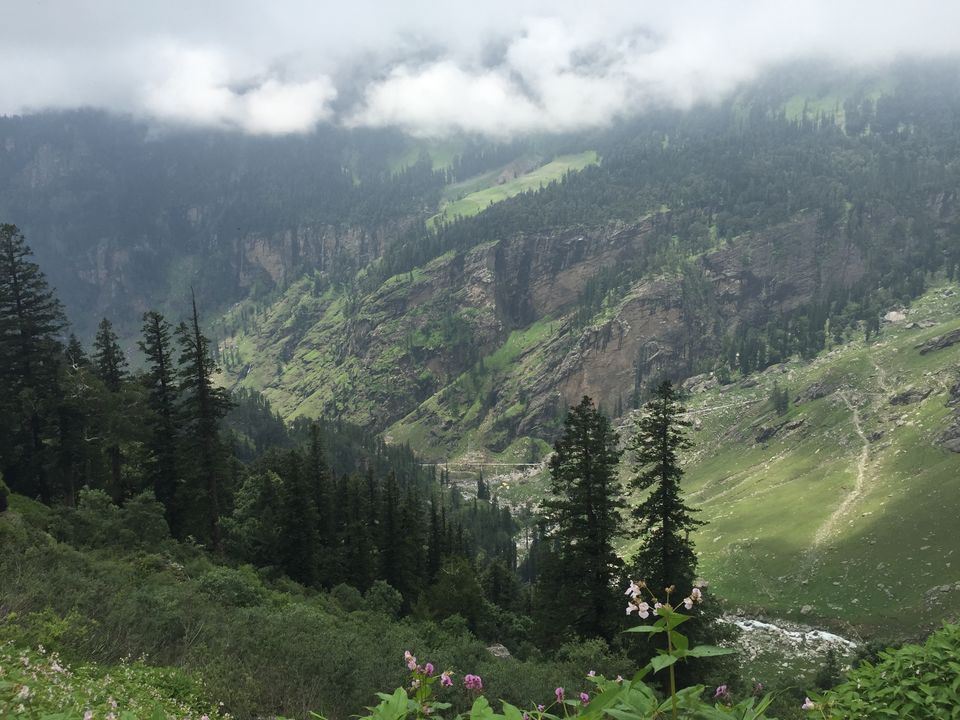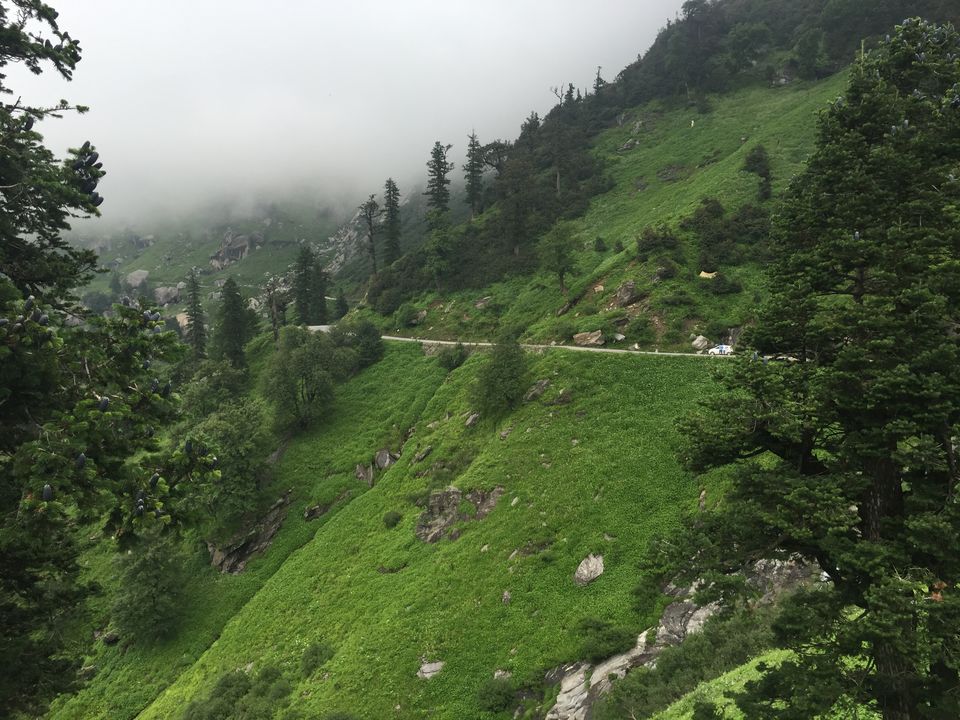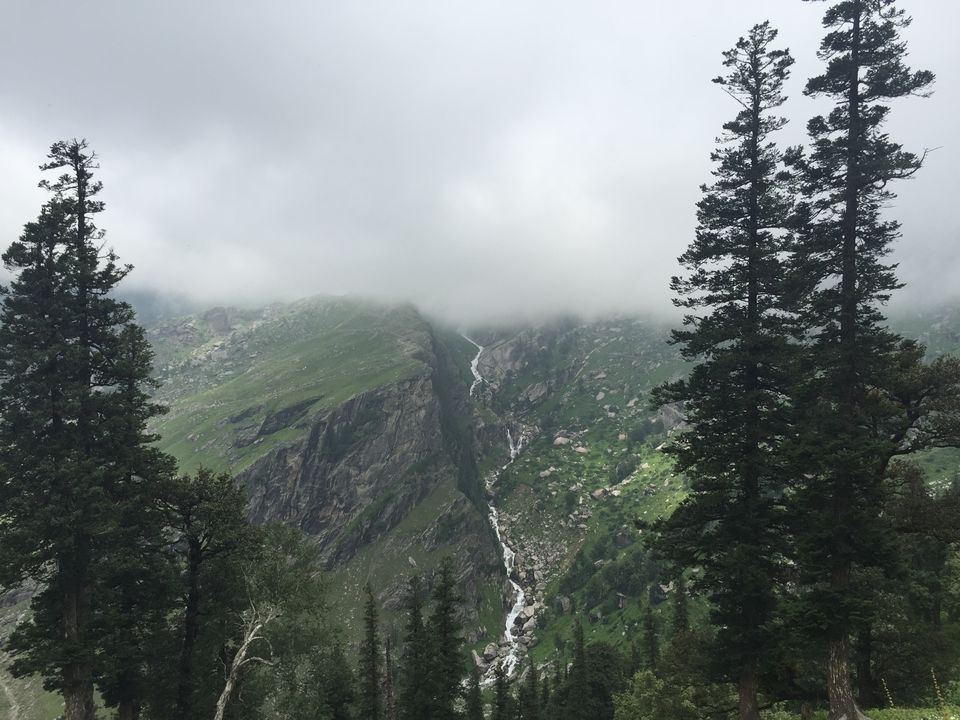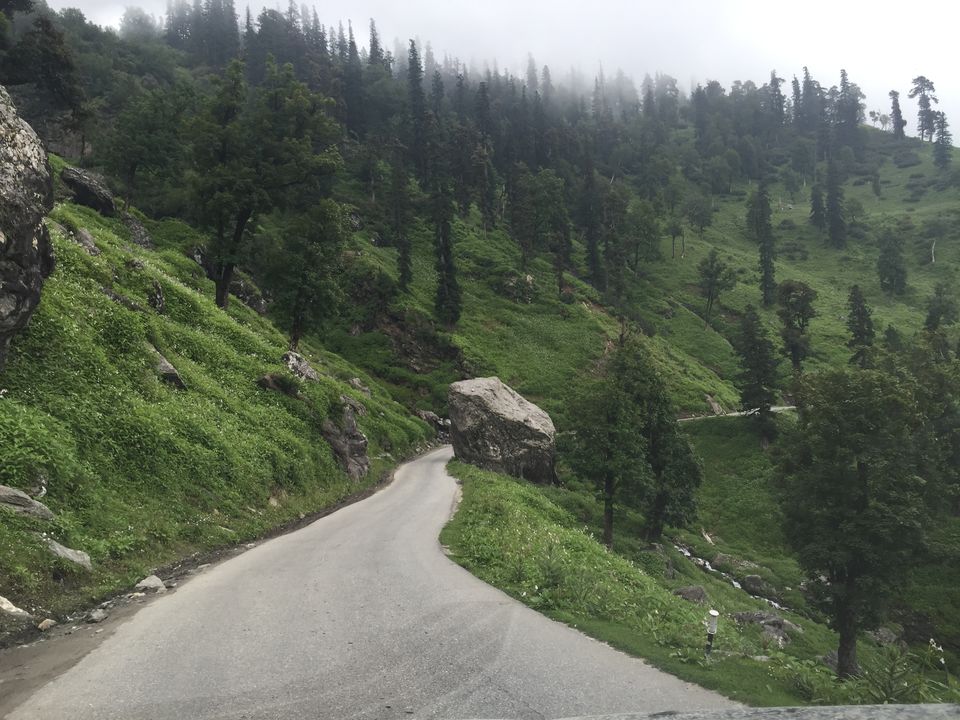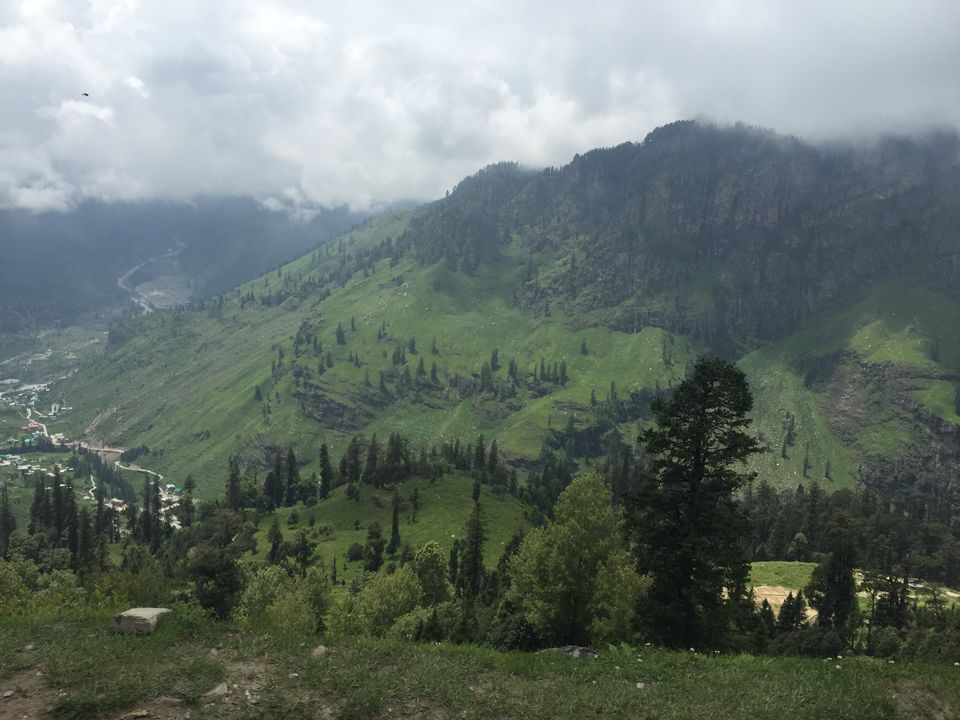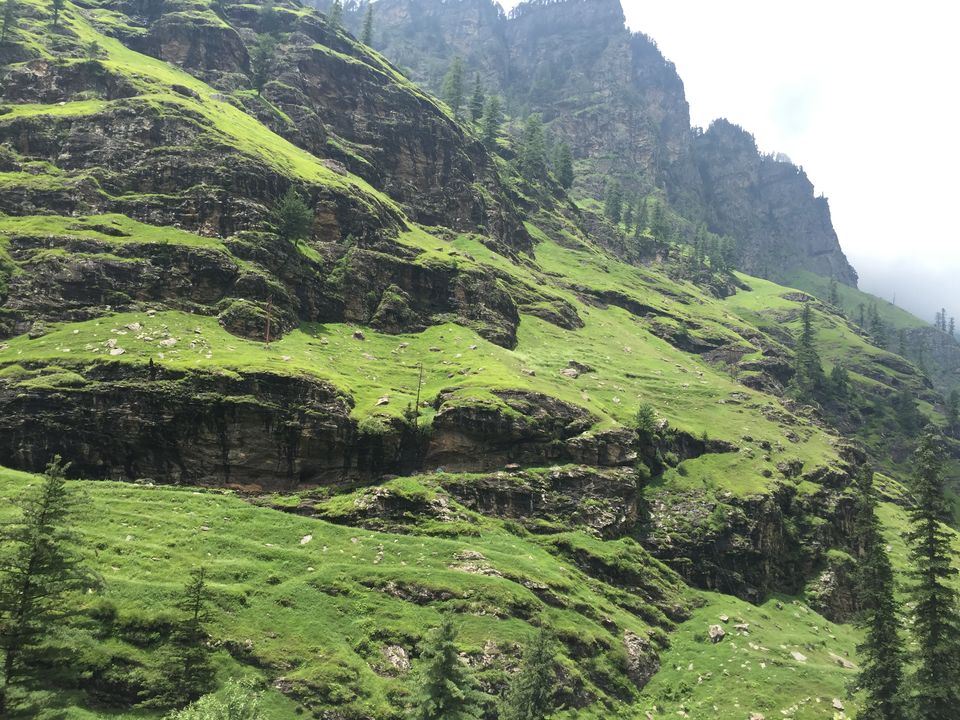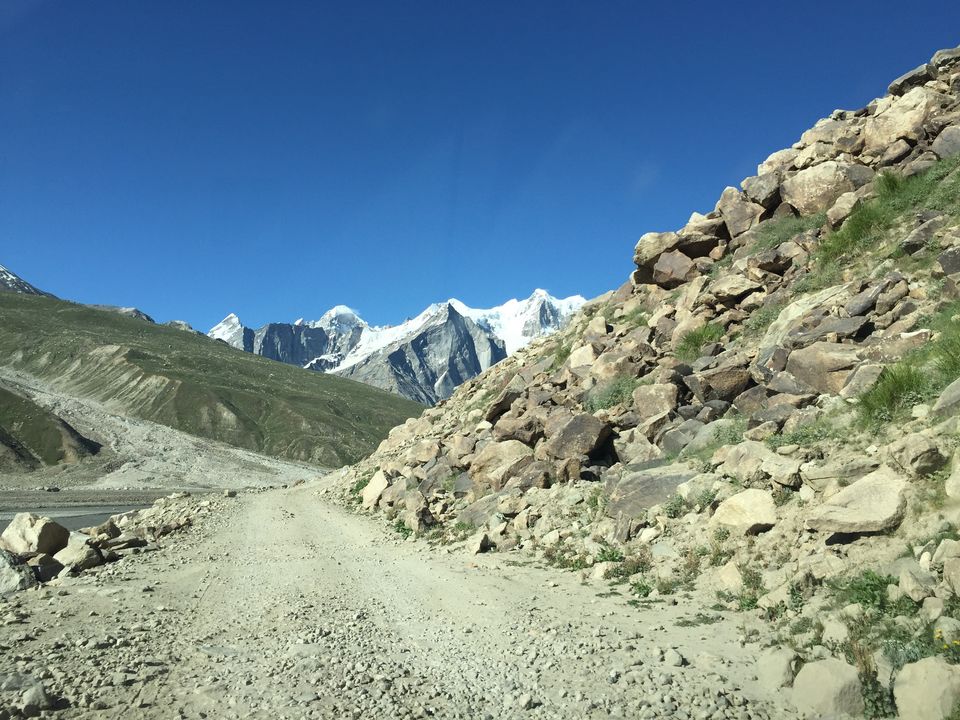 Whenever I get bored from my daily life, the monotonous office, the city traffic & the crowd, I prefer to pack my bags & hit the road. Himachal being my first love, is always the first choice. Also, my sister shares the same enthusiasm for the place with me, hence my favorite travel companion. We took this road trip in the last week of July'15 through Spiti Valley. I had already planned my route for the 6 day trip. I rented a self drive Ford Ecosports from Delhi & began the trip. This story is from the fifth day of my journey, the second toughest road on which I drove till then.
Many of you must already know about the road which I am talking about. For those who don't, its National Highway 505, traveling through Kaza to Manali via Losar & Kunzum Pass in Himachal Pradesh. It remains closed for the longer part of the year due to heavy snowfall, owing to its high altitude. This is one of the most insane roads to drive on. Actually, its not even a road. One can barely see tarmac at a few stretches & just for a few meters. Its just an off road terrain (and believe me, not an ordinary one) in a highly isolated Himalayan region. Its pretty narrow too, so much at some places that only one vehicle can cross at a time. All of you must be wondering by now, that why am I even writing a travel story about the place when I've only mentioned bad things. Well, let me tell you the reason. Even if you break your back while travelling on this road, the trip is gonna be more than worth it. You can never forget this extreme experience in the lifetime. You'll be craving to come back here again & again.
The distance between Kaza to Manali is merely 200 kms, but due to its treacherous nature & the poor condition, it usually takes 10-12 hours for an outside driver depending upon the driving skills. Hence we decided against taking any risk and reached Losar a day before, the only place on the route where you can get a decent place to halt for the night. Also, it reduced our travel time for the next day towards Manali by 3-4 hours.
In between Losar to Manali, there are a lot of water streams/crossings on the road and some of them are pretty big. The source of these streams is the melting of high altitude glaciers in the daytime, and as the sun reaches its peak, more & more ice melts resulting into a heavy water flow. One of the most infamous water crossings on the way is known as "Pagal Naalah" (Mad Stream), and believe me, the name is totally justified. This stream literally turns into a river by midday. Because of the much violent flow, all the soil has been washed leaving behind only the rocks & boulders. We were advised by the local people to cross the pagal naalah in the morning, early hours. Since I was with my sister, so I didn't want to take any sort of risk & hence we left as early as 5:30 AM from Losar.
The Spiti valley is a cold desert, so you won't spot greenery for a longer duration here. But the sheer tranquility of the place is spellbinding. The ice cold morning breeze, snow capped peaks & the very first sun rays, the whole scenery leaves you mesmerized. To be frank, its a hell lot of a beauty to be processed at once.
We stopped at a small dhaba in Losar itself to have a cup of tea since it was pretty cold. We hoped to cross the major water crossings in our way by 10 AM. I started driving with my average speed not more than 15-20 kmph (its almost impossible to go beyond that). Just at a distance of 19 kms from Losar, which by the way takes about one hour to cover, is the Kunzum La (Kunzum Top/Pass). The temple there is dedicated to Goddess Kunzum. It is believed that she offers her blessings to all the passers for their well being. You can see the colorful Tibetan Prayer Flags hanging all around, and enchantments written over stones. The place has a magical feeling. Plus, it offers some of the most beautiful beautiful views of the high peaks & the glaciers. We stayed there for a while, offered our prayers & moved ahead. Just a few kilometers after getting down from Kunzum La, there is a very small place called Batal. There are no establishments in Batal except for 2-3 small dhabas.
We had already heard so much about the pagal naalah, that me & my sister were getting a bit anxious as we moved closer towards it and the road wasn't helping at all. We crossed a no. of streams on the way & the road conditions weren't improving. We kept moving ahead. I also encountered a couple of vehicles coming from the opposite direction, we stopped and enquired from each other about the roads in either direction. One of them even gave me some tricks to cross through the pagal naalah, which didn't help our anxiety. Anyway I thanked him and drove ahead. After a while, we crossed Chotadhara (a very small village with couple of dhabas & a govt. rest house).
At about 9 AM, I could see a pretty bad stretch coming up up front & I knew we had reached there. I asked my sister just to remain calm & hold on to something tightly. We entered the stretch and we could see some bikers resting halfway there, tired from pulling off their bikes from the stream. The Pagal Naalah was right there in front of us. I drew a virtual line of movement in my head to follow, seeing the positions of the rocks. That's because, although I was driving Ecosports, which has pretty good ground clearance, there were a lot of big sized boulders that could have hurt the underbody of the vehicle. I remembered Goddess Kunzum and put down my foot to throttle. But how would my trip get completed without me getting stuck somewhere :P. The car got pinned against a cement pipe which was laid down there to fill the gap. Every time I made an attempt to move the vehicle, the wheels were getting stuck more deeper. I figured that, in order to move the vehicle forward, I had to take it backward & then fill that space with some rocks. But the vehicle wasn't going anywhere since it was front wheel driven & those wheels were dead stuck. We both were a foot deep in the freezing water and we had no option but to wait for help. And let me tell you this , not many people travel on this road except for a handful. But I'd say we got lucky as I saw a Innova approaching just after 15 minutes. It had a local driver with some foreign tourists. He stopped his vehicle at some distance & came to us. With him on the driving seat, me, my sister & one of the foreigners pushed the vehicle backwards and Hurrayyyy, we were able to move the vehicle :) All of us quickly picked the boulders whichever we could & filled up the space. Then we drove past it, and yeah, we crossed the Pagal Naalah!!!
We both took a relieved breath & continued towards Manali. The road ahead was not geting any better & we realized that its not going to till we reach Manali. Due to heavy lanslides at many places, some further stretches are completely destroyed & the rocky river bed is now being used as the path instead. But as difficult it may sound, with the violent Spiti river flowing beside and the mighty himalayan peaks covered in snow all around, driving here is adrenaline rush at its peak. There were 2-3 more streams ahead (toughness level = 85-90% of pagal naalah) before we reached Gramphoo, which I was able to drive through myself. As & when we left one mountain to cross over another, we could see the snake like structure of the roads. Its like someone has sketched them upon the mountains with a pencil. After Gramphoo, the road gets connected to Leh-Manali highway which itself is not in a very good condition till Rohtang Pass. While crossing Rohtang, we could still see some residual snow around the road but it was pretty dirty. A lot of people were there pretty excited, playing in the brown ice. I wish I could have explained to them that what I've seen in the last few hours, made it look pretty boring to me!!!
After 8 hours of an eventful journey & capturing all those breathtaking landscapes, we reached Manali. We tested the patience & endurance of both, the mind & the body, and I can say proudly that we passed it :)
Those 8 hours gave us some super amazing experiences to cherish for life!!!
Losar is a small remote village located in Spiti Valley, Himachal. It is situated at a whopping altitude of 13400 ft. at a distance of 56 kms from Kaza. Losar is the last place where one can get any accommodation while travelling on the long route from Kaza to Manali, or if visiting Chandrataal. This village remains cut off from the rest of the world for about 7-8 months (November-May) due to snow covered roads. It offers some delightful scenery all around, plus you can enjoy your stay at the Nomad's Cottage (the owner is the coolest person & they serve delicious homemade food :))
Kunzum La! One of the highest mountain passes in the Himalayas, situated at a breathtaking altitude of 15000 ft. The pass got its name after "Kunzum" Devi, there is a temple dedicated to her at the location. Due to its high altitude, this pass remains closed for many months owing to heavy snowfall. In fact, the snowfall is so massive that the whole temple gets buried inside the snow.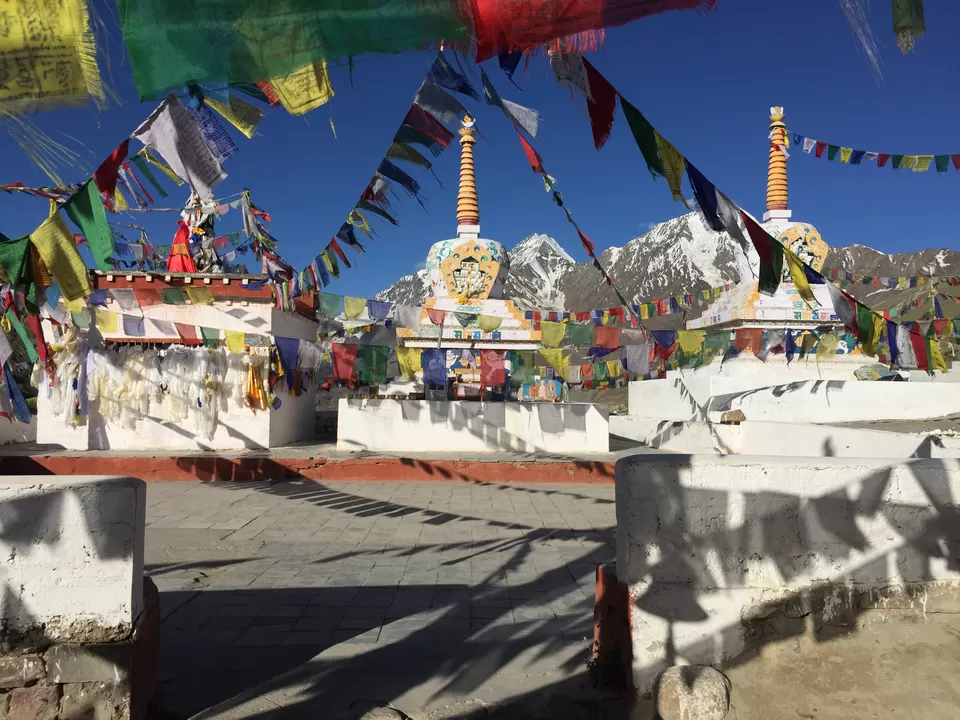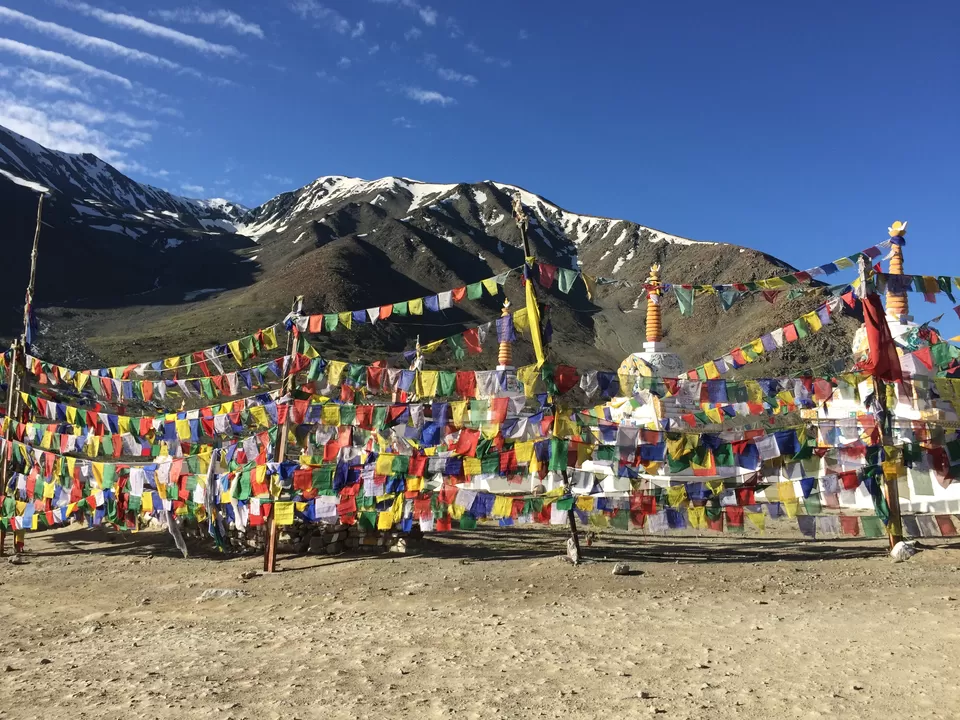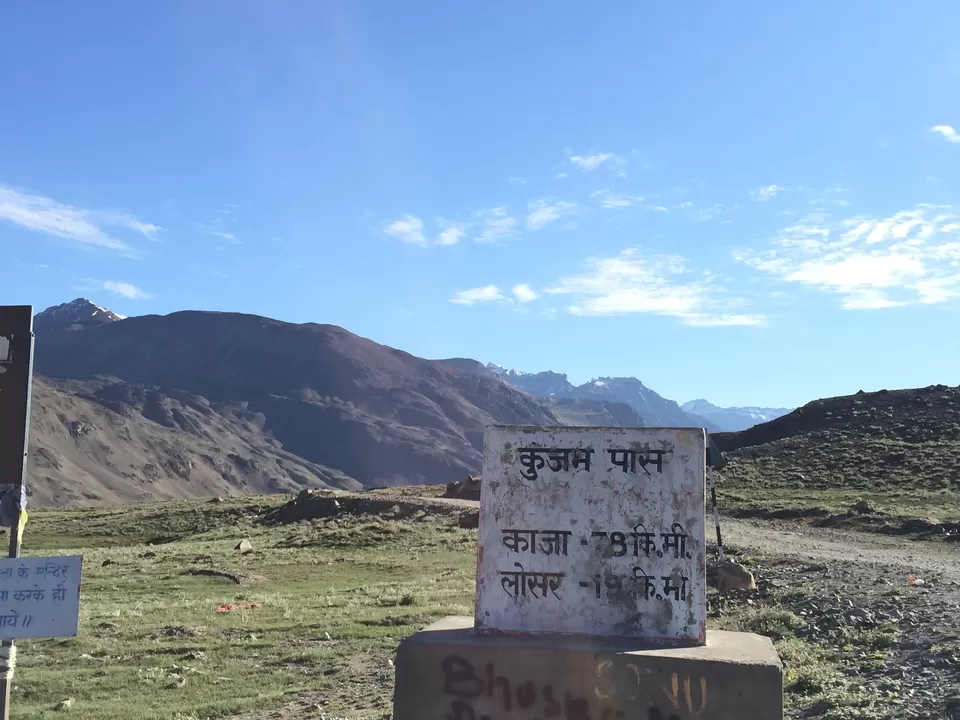 This is another high mountain pass in the Himalayas, located at an altitude of more than 13000 ft. Rohtang pass is at a distance of about 50 kms from Manali towards Ladakh on the Leh-Manali highway. One can get some heavenly views of the Pir-Panjal range of the Himalayas here.