Being a Rider is one of the best thing happened to me. It will keep you on your toes all the time. It has its own glory. When you step out in your Royal Enfield it will trigger your adrenaline.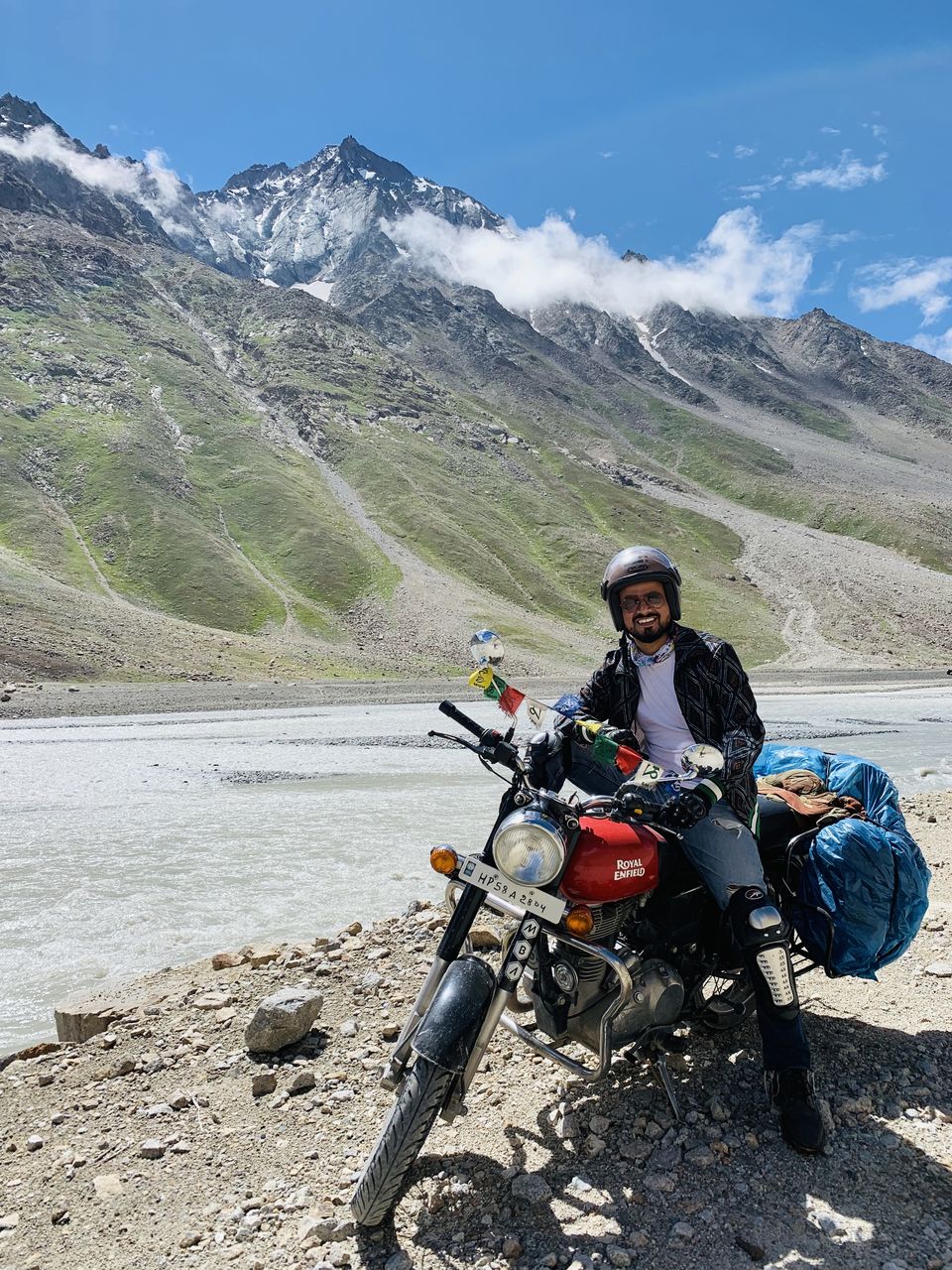 Last august 2019, I planned a trip to spiti valley from Hyderabad. So I took a flight from Hyderabad to Bhuntar Airport ( kullu ) via Delhi. Then we went to manali through cab and hired a Royal enfield for 4 days for Rs 1500 per day rent. They will ask you the security deposit of the bike along with your ID proof.
The same day around 10 AM we started from manali and reached Batal and stayed there in a tent. Next day morning we left from there and before reaching to Kunzum pass I took a wrong diversion where my bike got stuck on a inclined plane. I asked my friend to get down, while watching me she started crying. I tried giving the full accelerator but it was not moving, instead it was going back and at the back you have the open valley at a very high peak which was steep. That moment I experienced #NearDeathExperience
I held the ground by applying my brakes and kept my both legs on the ground. Later one of the biker came and helped us and we rode together via Kunzum Pass till kaza.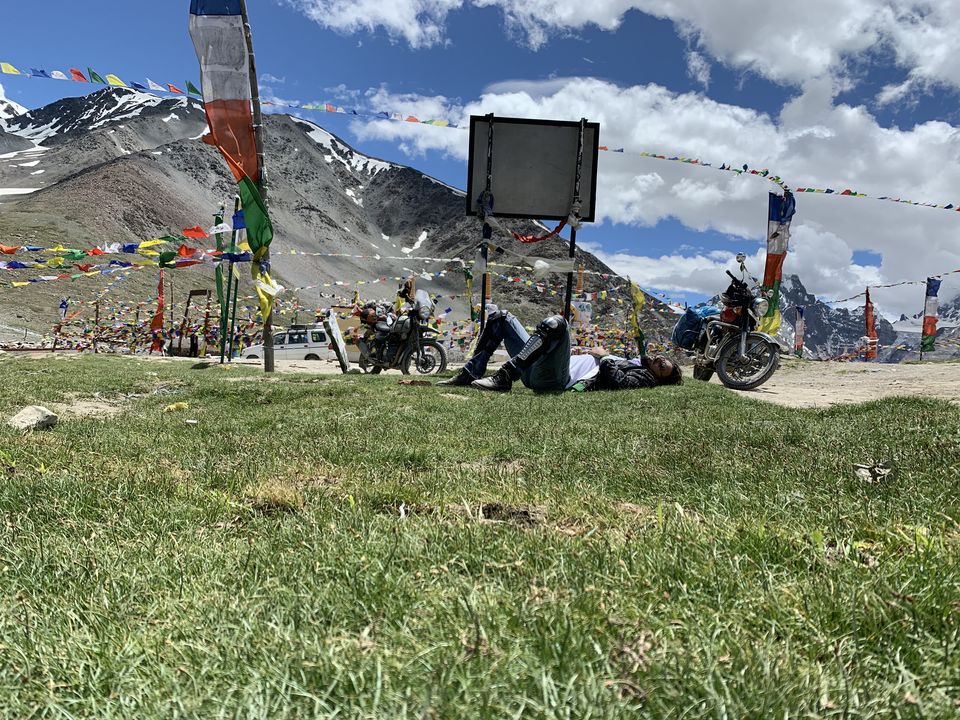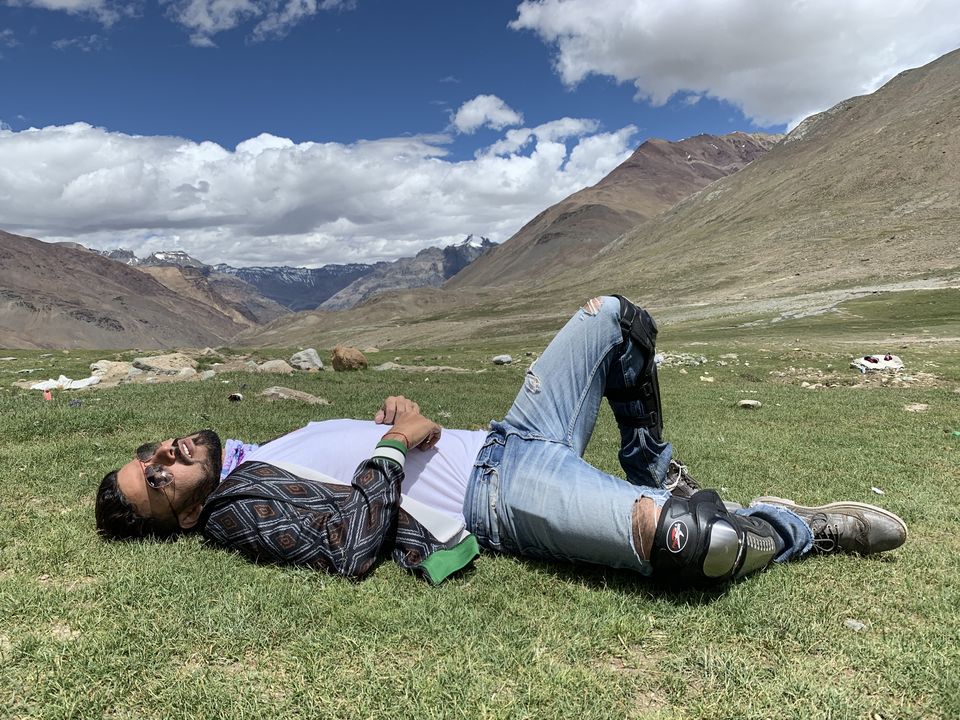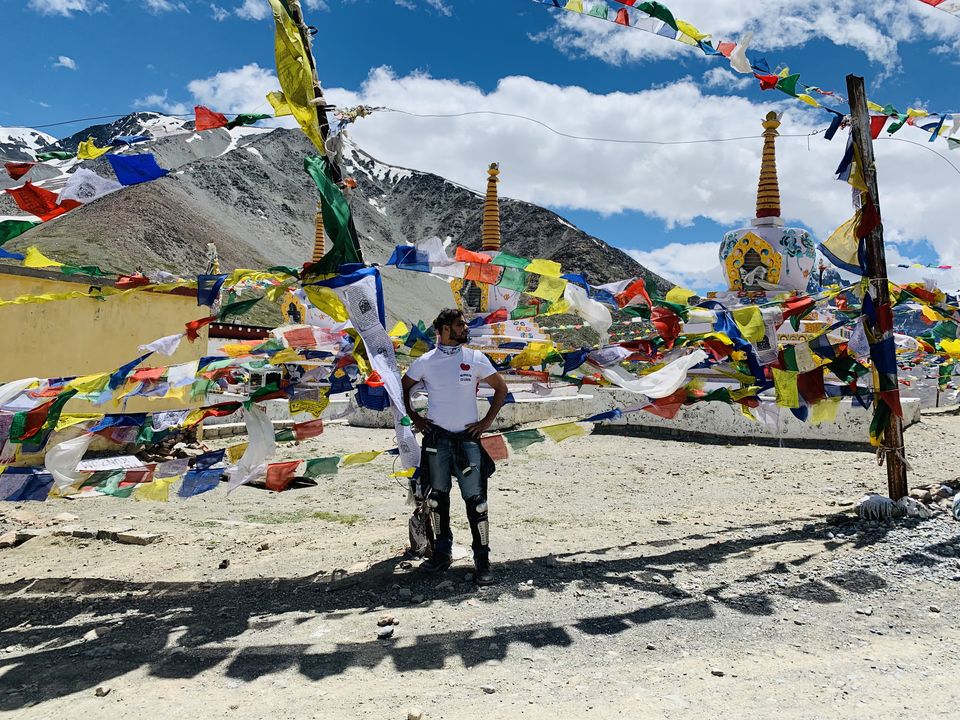 While returning from Kaza, again at the same spot in Kunzum pass ( unfortunate coincidence) my tires got flat. One of the tourist who has a car and a inflator / Air pump tried to fix the flat tyre.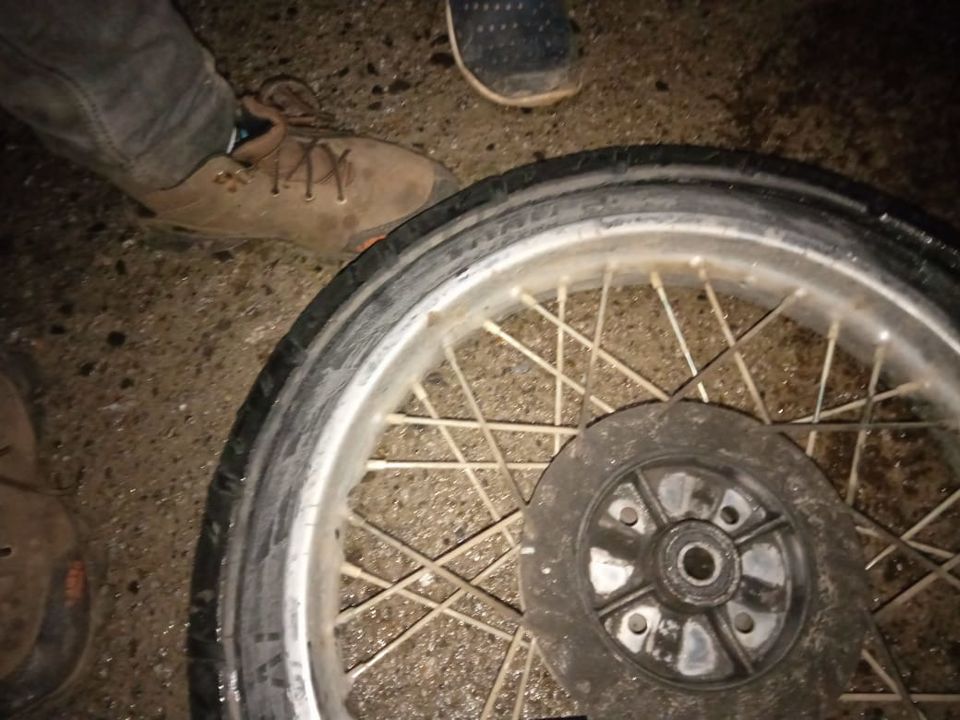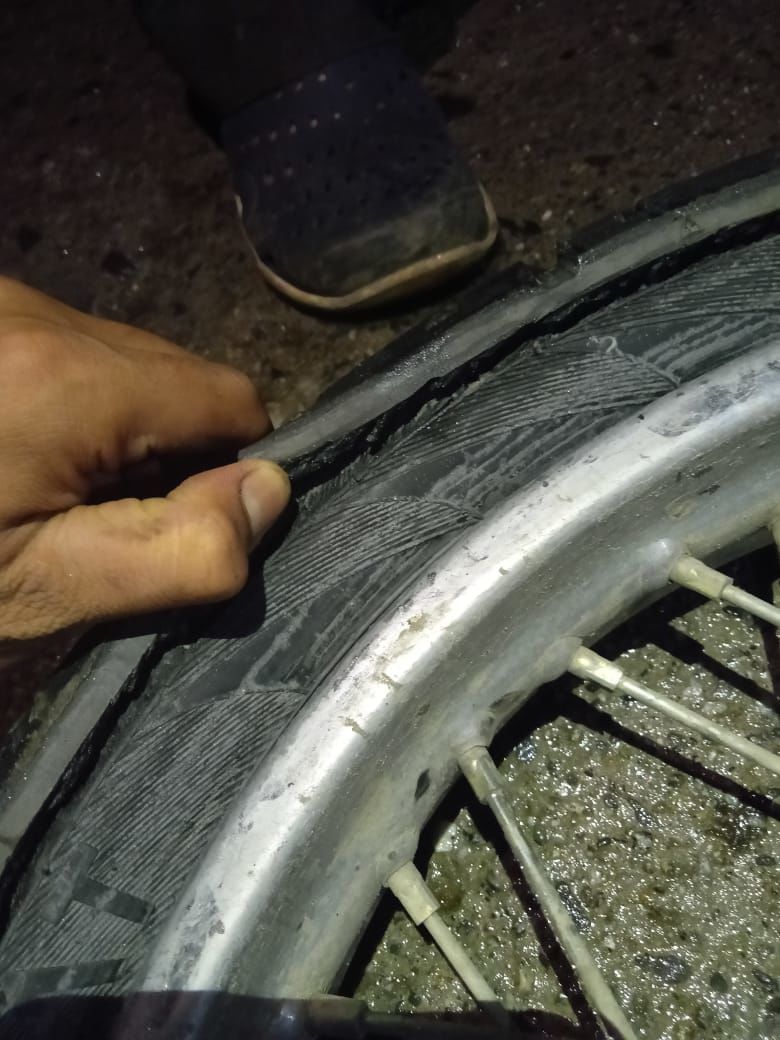 Later I asked one of the bus driver who was passing by about the place where I can fix my bike tyre. Everybody was telling 30 km away, and once you reach another 30 km you will get to hear the same thing. So at the end I rode the entire journey either by standing on the foot rest of the bike or sitting on the petrol tank from kunzum pass till manali check post on a flat tyre.
Meanwhile riding on a flat tyre I was thinking how will I cross the pagal Nala and the other nalas with this flat tyre. On the other hand my friend's bike side stand got damaged.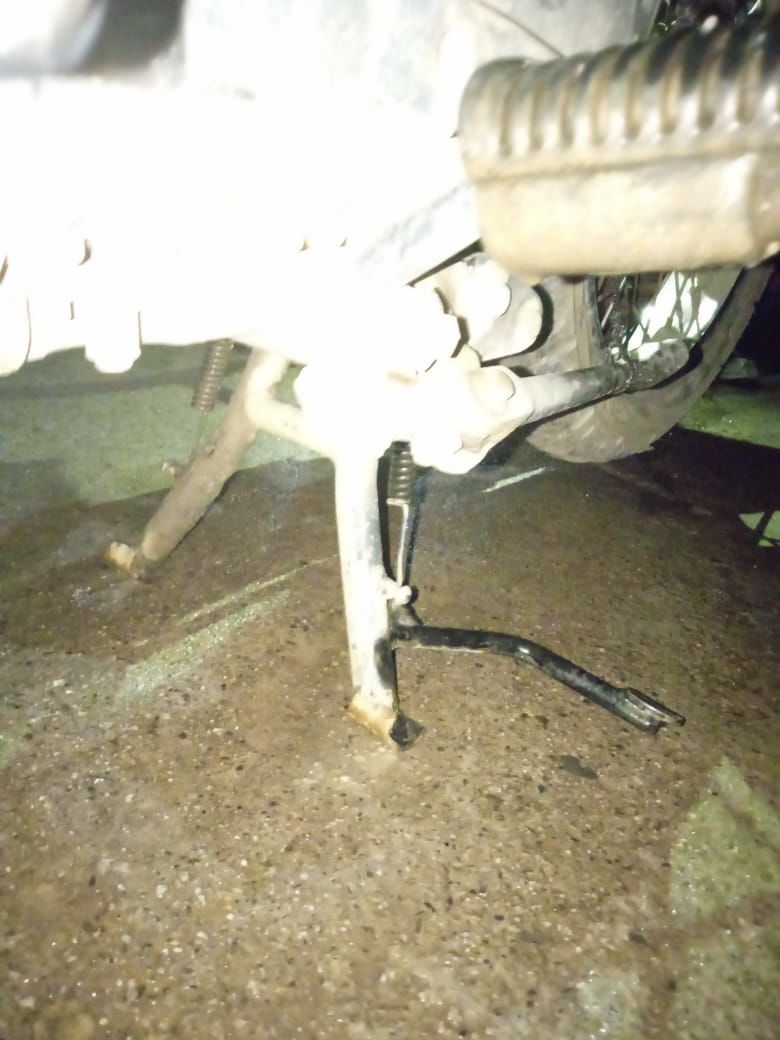 I somehow managed to cross the pagal nala but my friend got stuck and fell down while crossing the pagal nala. The irony is even my bike side stand got damaged and I am not able to pull the bike on the main stand because I was riding since morning and I didn't have that much strength left. I took the help of a big rock to stand my bike and ran to help my friend who was lying down in the water / nala crossing. I took his bike and slowly managed to cross the pagal nala.
As i was not able to click any pictures while coming back, have uploaded the pagal nala crossing pictures when i was going towards Kaza.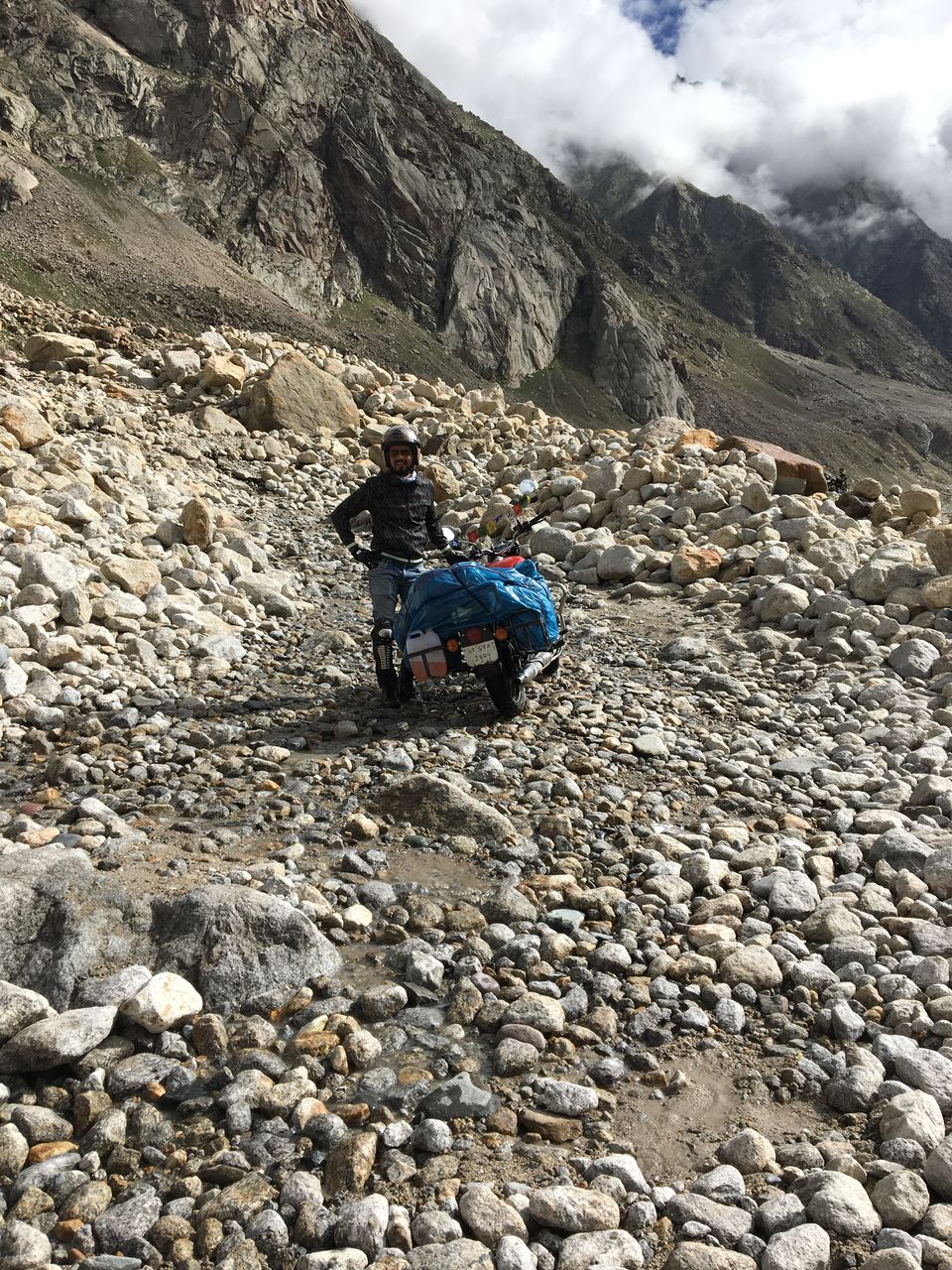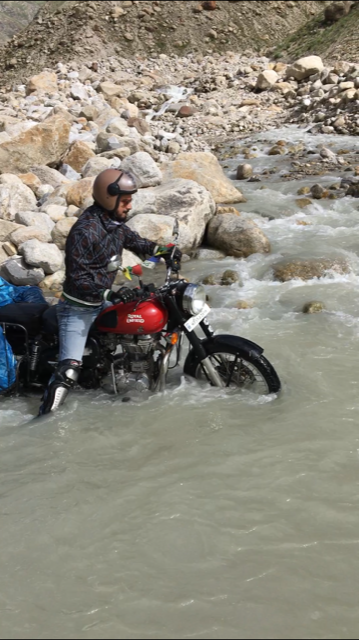 We both were not able to help each other because our side stand was damaged and we were not able to pull our bikes on the main stand because we were dead tired.
Around 3-4 PM, somehow we reached gramphu. As we reached, we saw the road was blocked towards rohtang pass due to some construction work.
While crossing Rohtang pass my bike stopped and was not able to start. I tried everything but it was not able to starting off. Few cab drivers also tried but it all went in vain. After 20-30 mins my bike started but then it started raining and getting darker. The visibility was zero, I was completely drenched and tired. My fingers were wet and swollen. My shoulders and back was hurting as I was riding from 6 AM continuously.
When the visibility was zero, one of the trucks came out of nowhere and I was not able to control due to my flat tyre that time I felt #NearDeathExperience but somehow I managed to survive to tell this story ????
and also to share these beautiful pictures..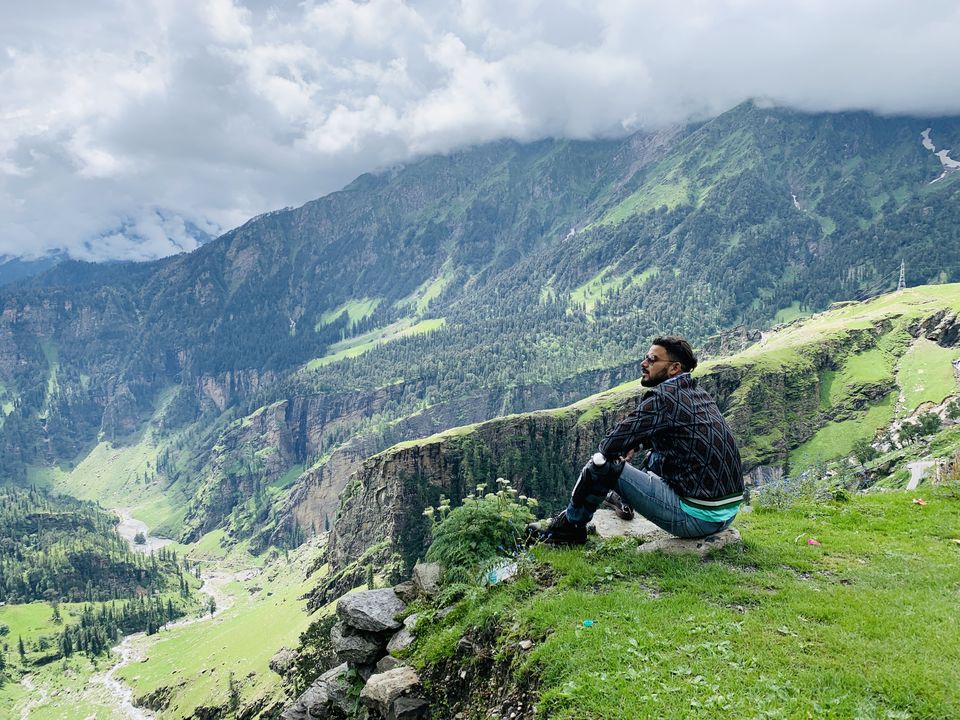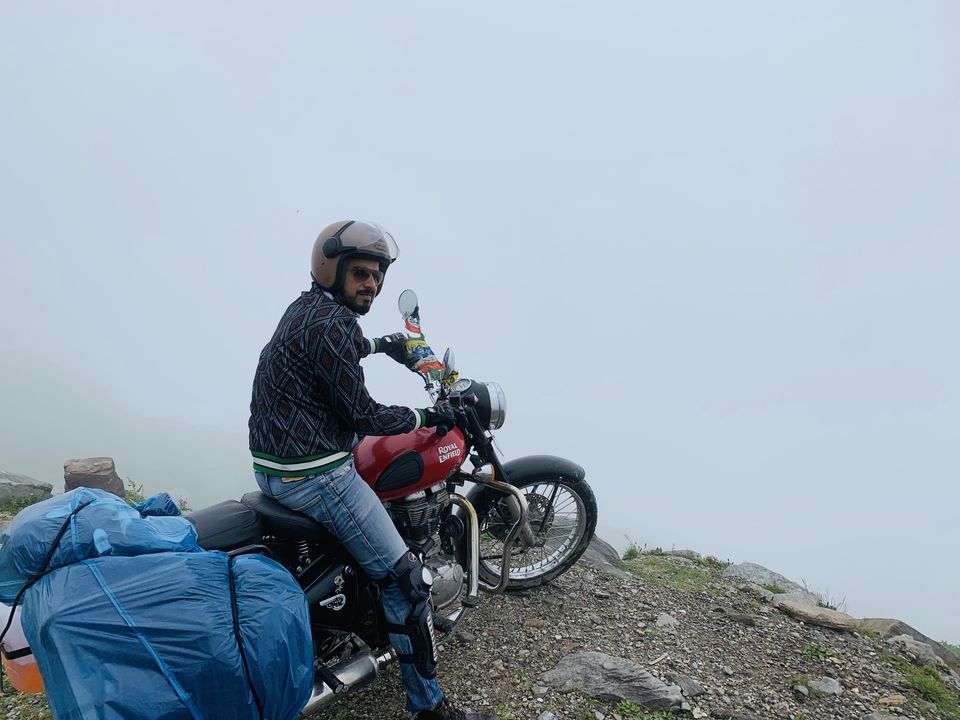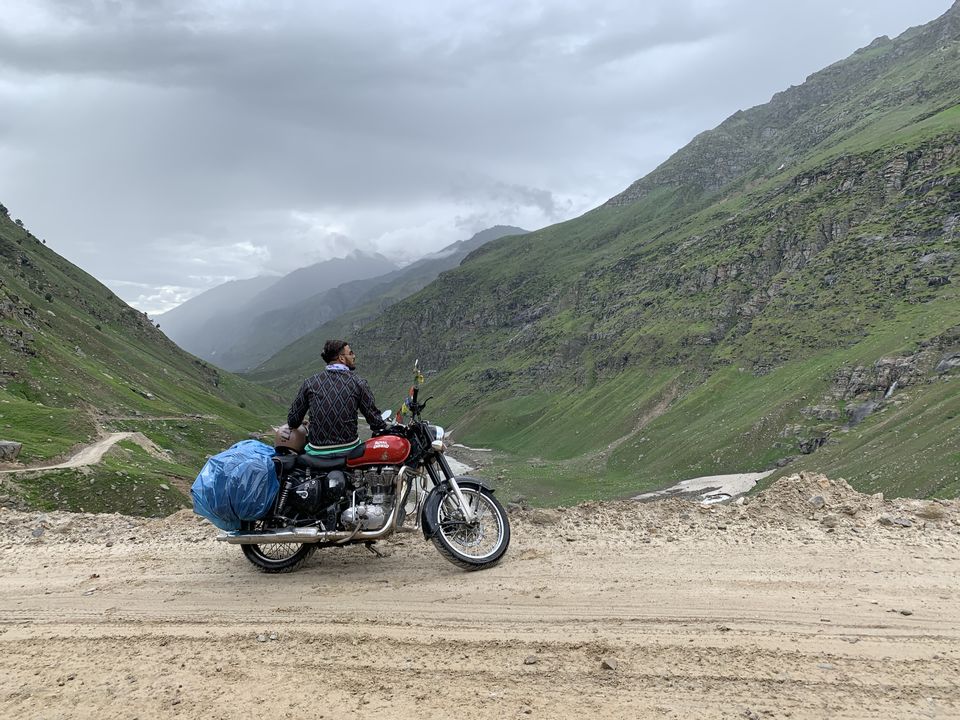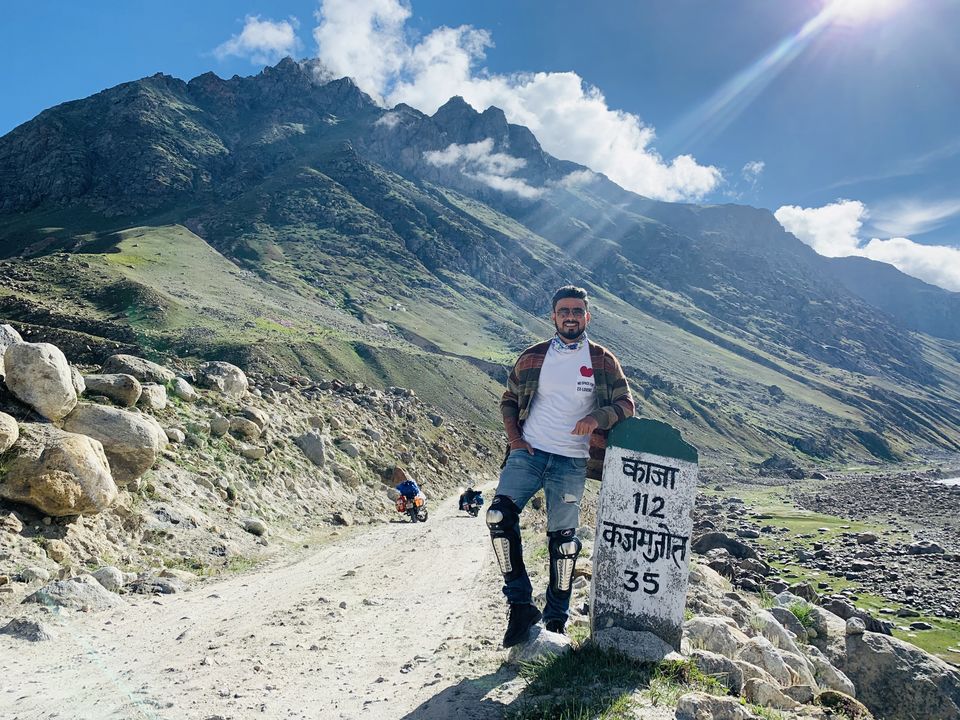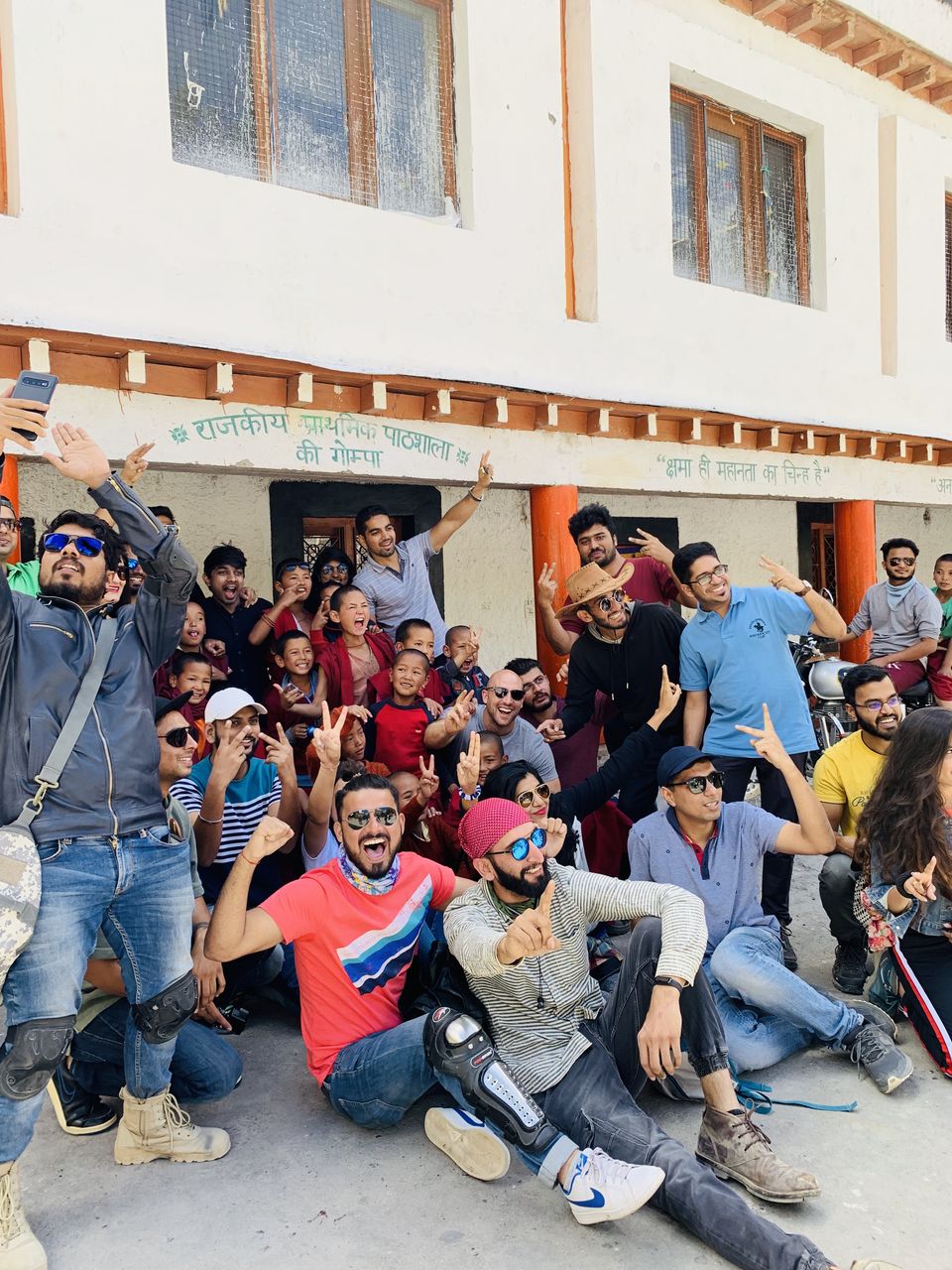 Later we reached to one of the check post before manali ( 25 -30 km ) and we both decided to stop for sometime. The check post officers helped us. I left my bike at the check post and called my bike agent to pick the bike from the check post. I hired a cab and reached manali around 9-10 PM.
And finally the reward. ( This is the result of carelessness , please be careful and take necessary care before riding to higher altitudes )