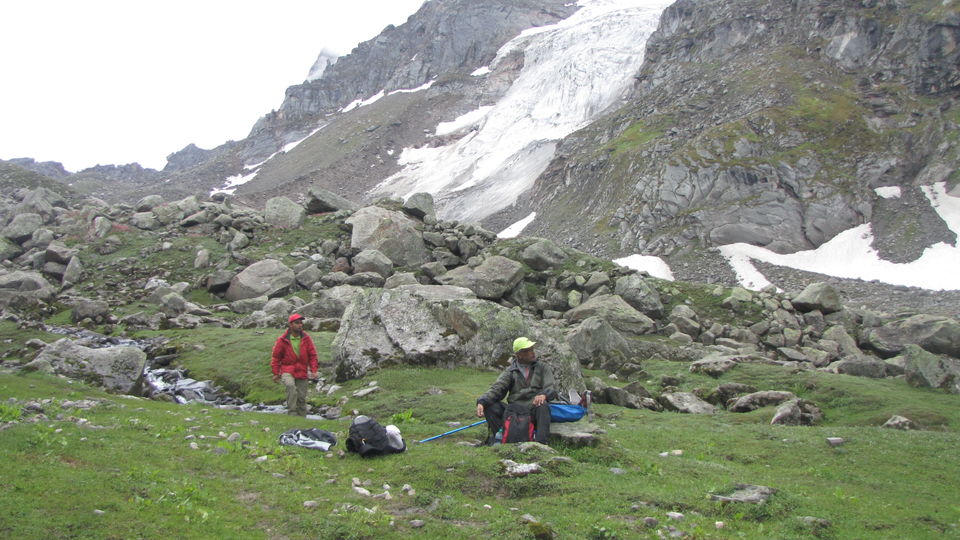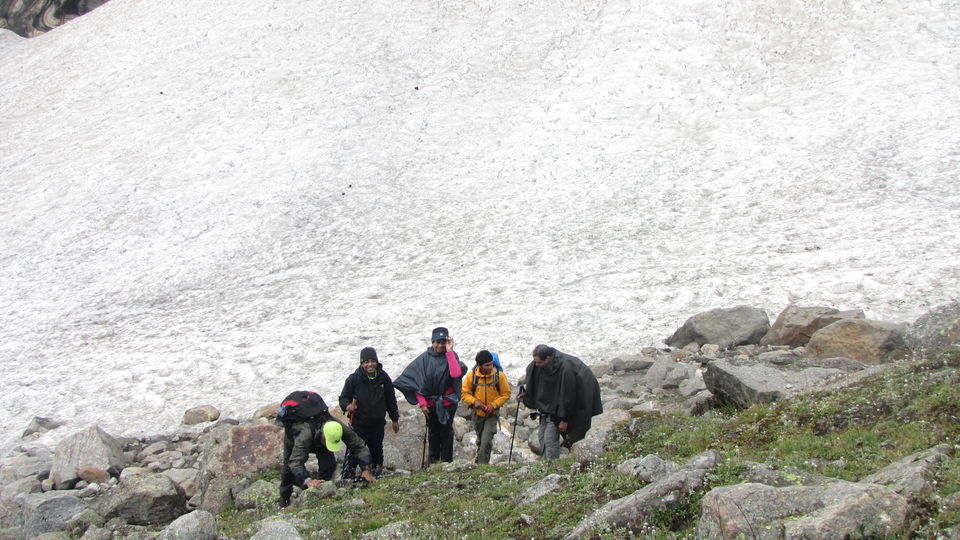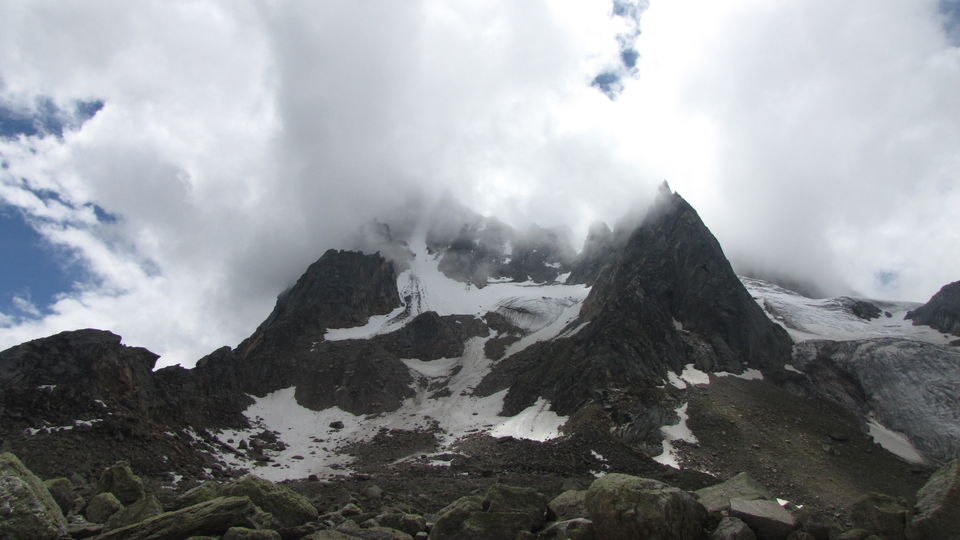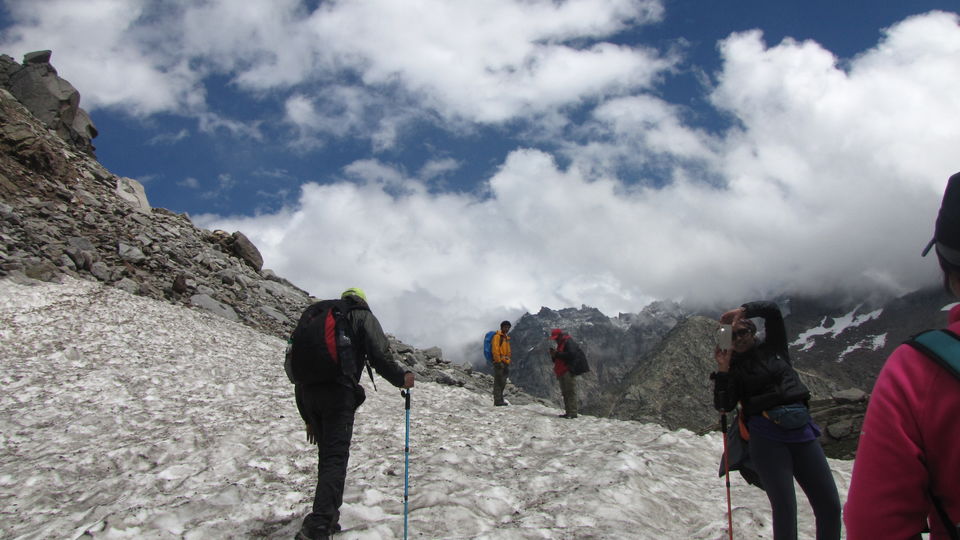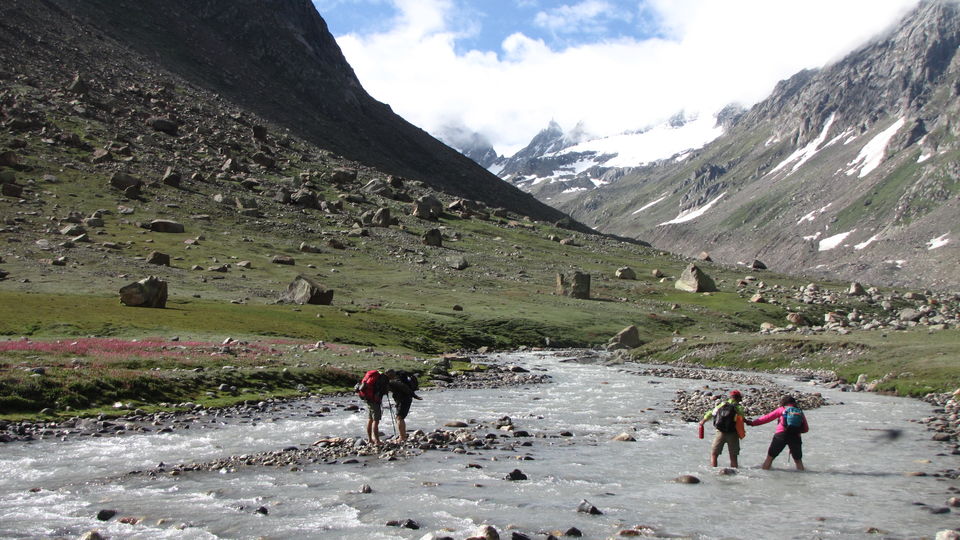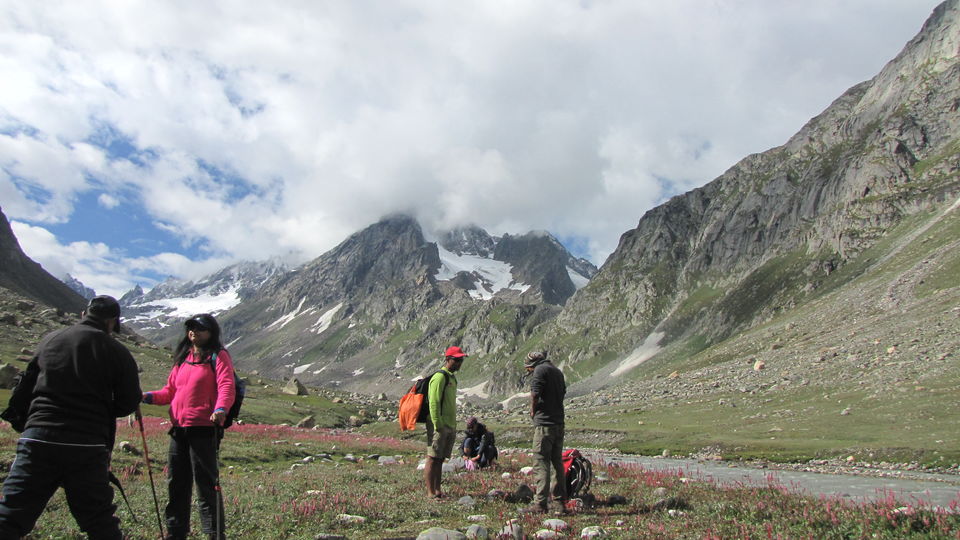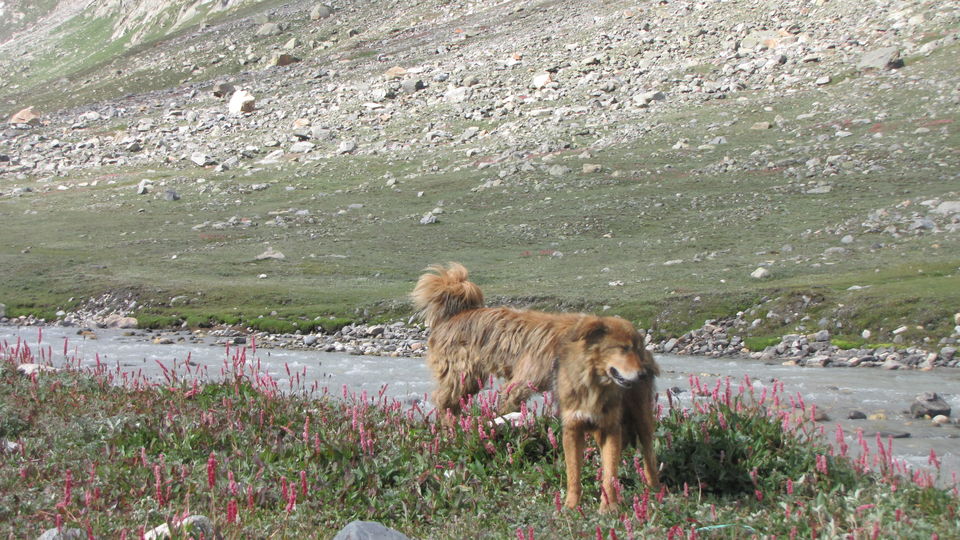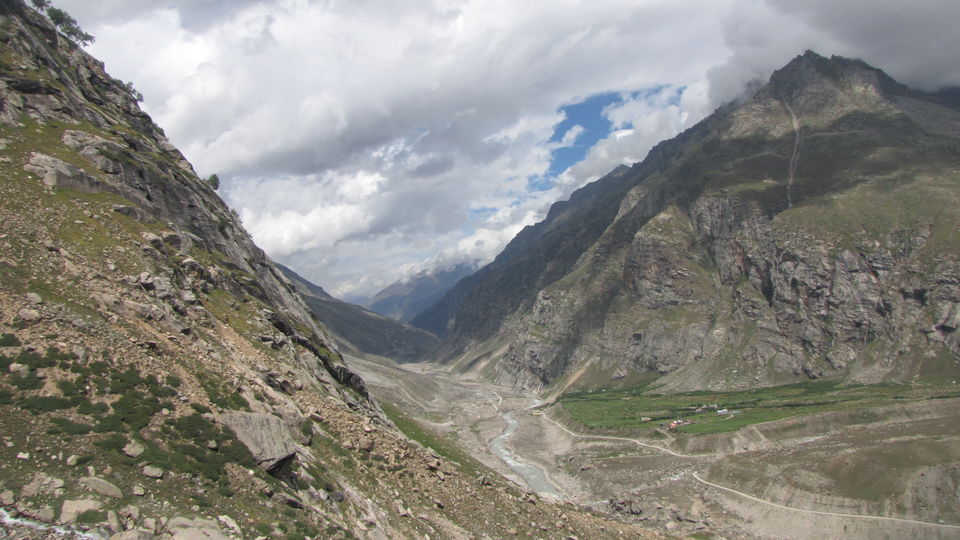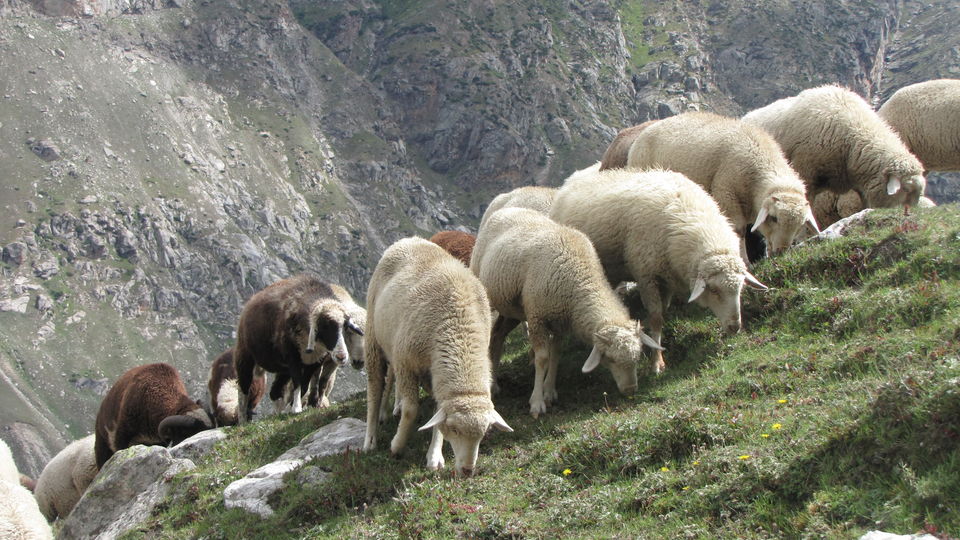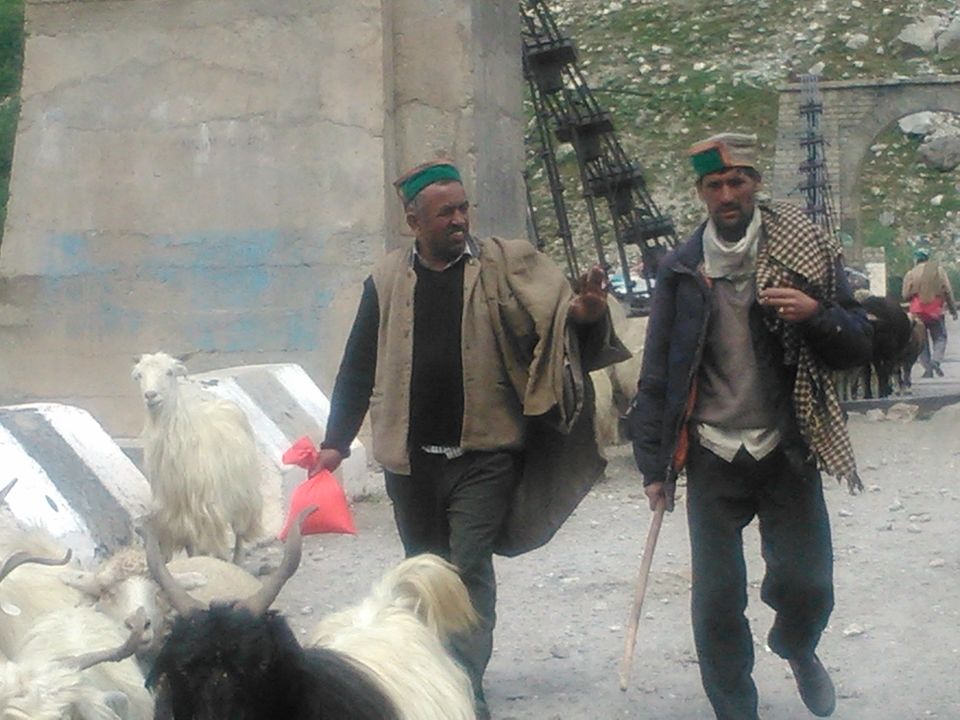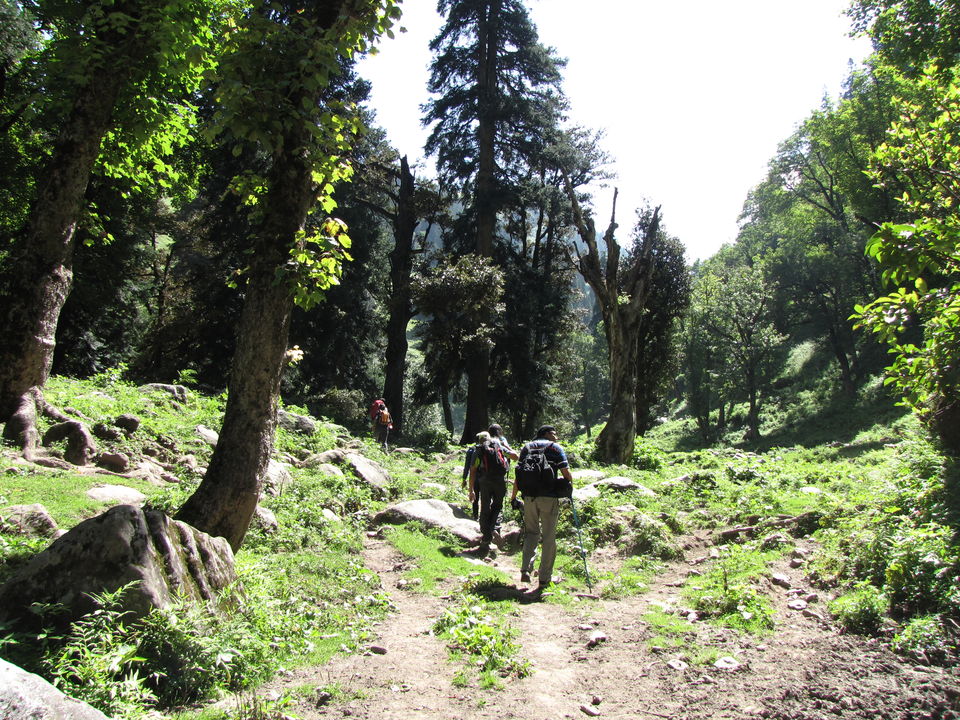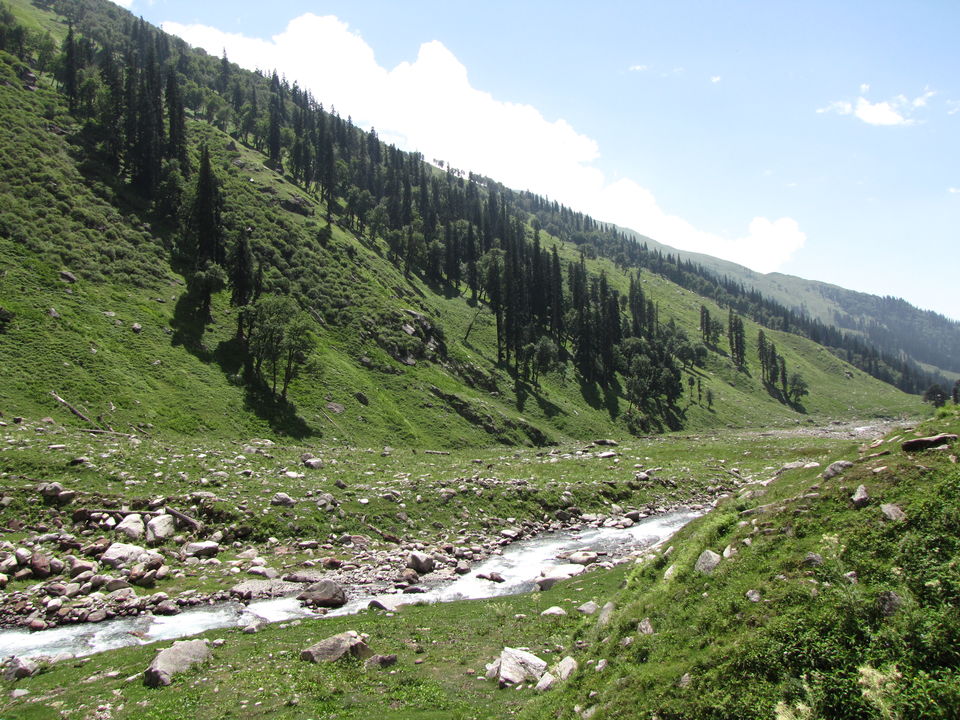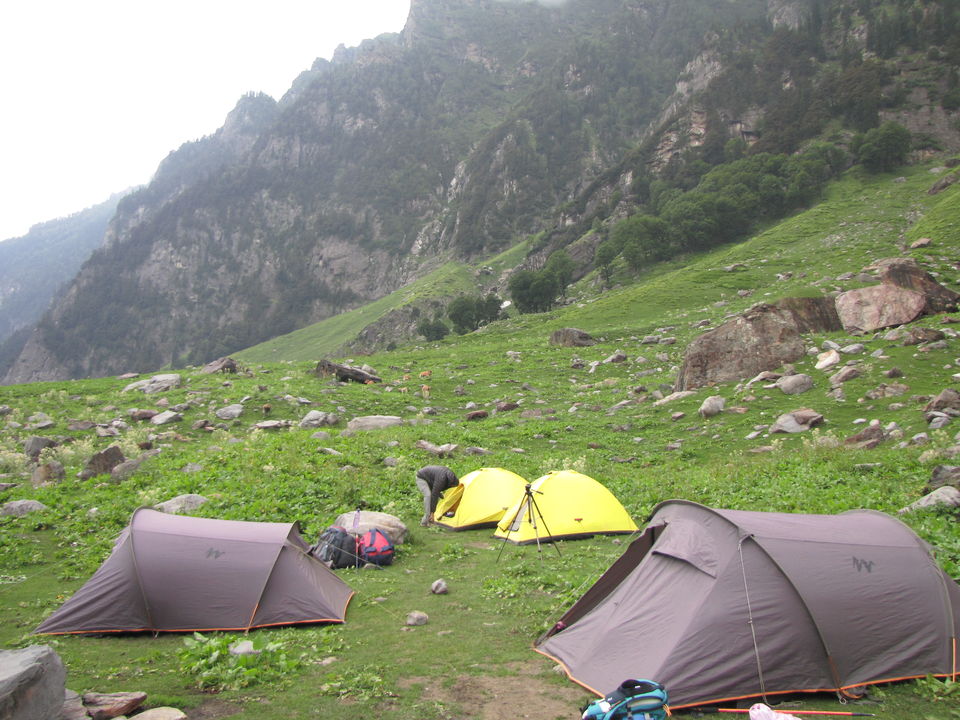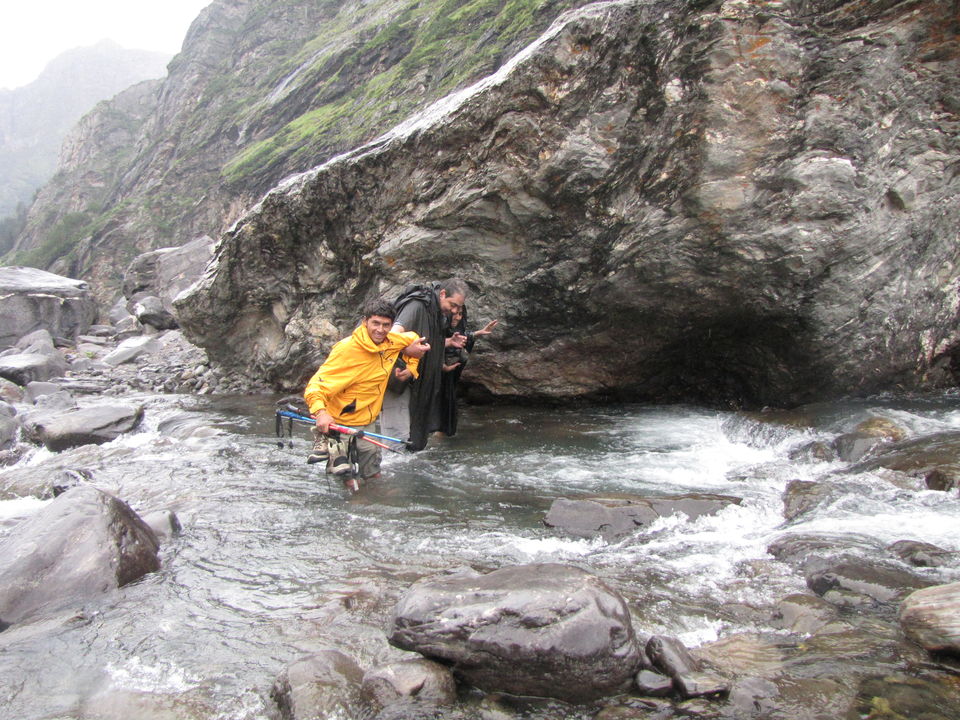 Hampta Pass is the route used by the Bakkerwaal or sheperds of the Lahaul and Spiti region to herd their sheep in search of pastures in the Himachal valley. We choose to trace this trail an August to witness this mass movement through vividly changing landscape.
The trek through the Manali valley is lush green and resplendent with flowers that bloom in the August month.The threat of rain looms up every now and then. Our first days campsite is beside a flowing river and a waterfall as a backdrop. The challenge starts from the second day with boulder crossing,steadily increasing altitude and a drizzle making the ground slippery. There are a few raging streams to cross adding to the thrill especially when the water chill through our bones.
The campsite are breathtaking, each one of them. Balu Ka gheera on the second day is freezing at 3600 mtrs and some of us feel the lack of oxygen. We reach Hampta Pass on the third day after crossing two tricky glaciers and feeling triumphant at the top. On narrow ledges we need to make way for the surging flock of sheep and at some patches we hold our breath to block out the smell of their droppings that has carpeted the ground.
The scenery from there on changes dramatically to barren, stark and imposing mountains. Stunning nevertheless. Chattru is where we were headed to pitch our tents and had to cross a dicey looking ice slope. Its scares the hell out of us as we watch mules sliding down as they miss a step and land in the freezing river below. I'm sure there were some of us praying hard as we gingerly put each step forward on the slippery high ground.
The sound of the Chandra river raging at Chattru and the light from the millions of stars is befitting scene for the final day of a wonderful trek.