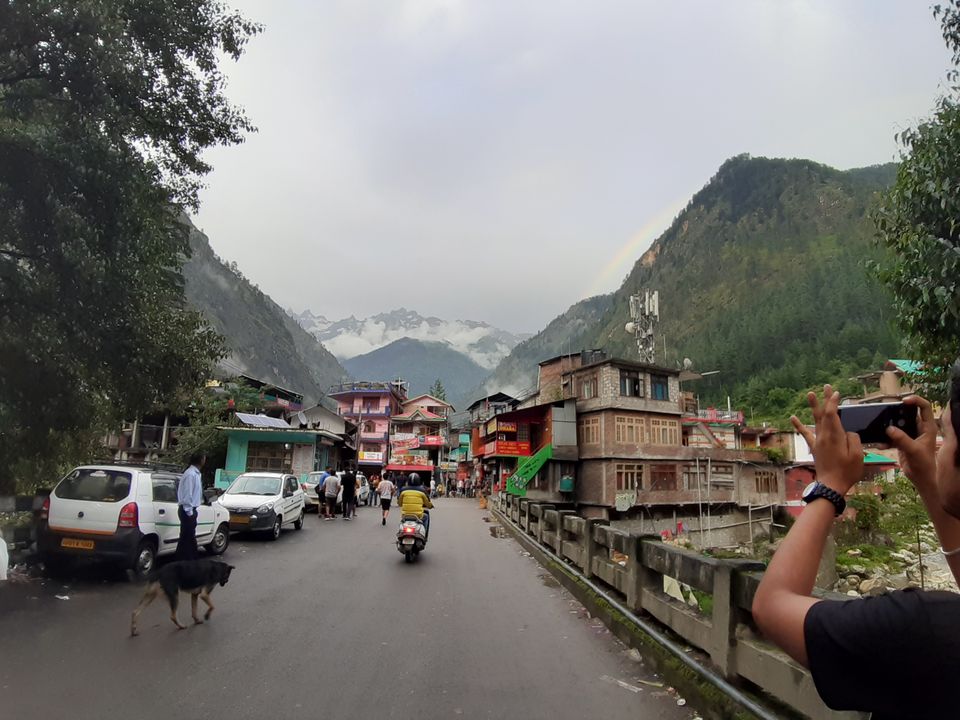 People have been visiting the place and writing about it a lot, here i have written my experience of falling in love with the place when weather was "not lovely".

The trip began with 7 people from a small place in Delhi called Majnu-ka-tilla, we had to board our bus (Volvo) from the place so we met here. "WE" consists of me and six others, that are colleagues and friends. Like just another Delhi based guy group we had packed our booze and as soon as the bus started we had our liver put to work 😋😋.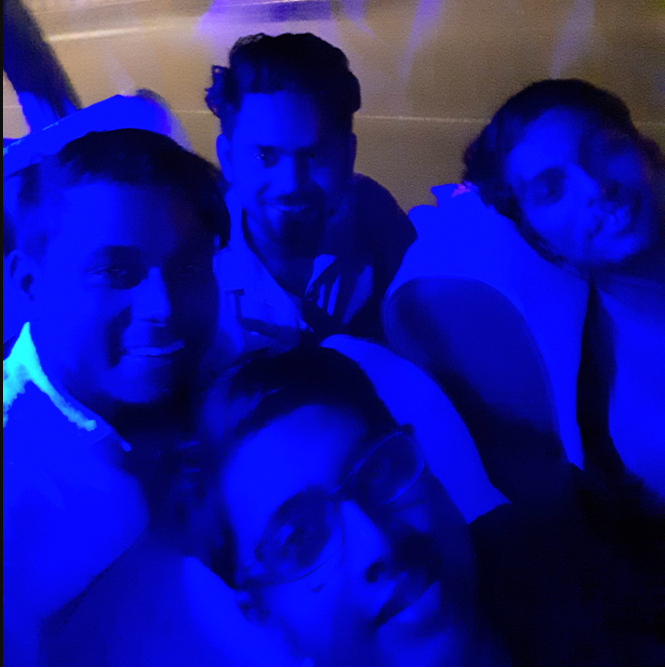 We had a stop in murthal where we took our dinner and went ahead. The next morning I woke up around 5 AM to see the sun rise in the mountains and like i said the weather was not supportive at all it was drizzling lightly but there were clouds all over.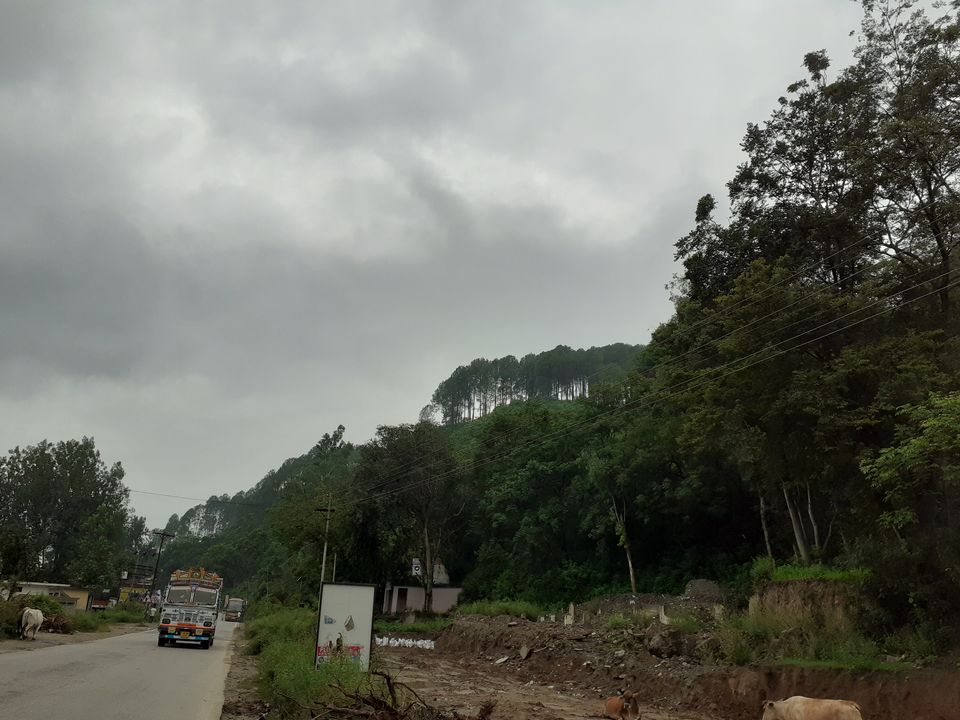 Around 11:00 AM we reached Bhuntar (got late coz of the police check post) and here we see a little sun. Took a local bus towards the destination KASOL.
We get here and see the beautiful city of kasol all wet. Drenched in rain water. The first fight was to look for the accommodation and our friends wanted to live in a camp so we asked for a camp. Because it wasn't a proper tourist season we got 2 tents for 7 people in 6000 RS/- only. If it was in October the cost would've been around 10K. The beauty of our tents was that we had a place just by the Parvati River and again in the monsoon the river is not at all gentle.
We were quite tired so we took some rest before we started wandering in the city. After everyone was good to go we went in the city it was still drizzling, going in the off season means you won't get the best cafe's open. So the Buddha Cafe which is like the life of Kasol was not open. we ate in a Israeli cafe, food was great now the next thing was to have fun and find good "you know what". In the night we had arranged everything and the party started, the party was so good that I don't remember anything clearly 😝😝.
The next morning we woke up and got ready as this day was going to be very long. We left to Manikaran, our next stop for a few hours. We went and saw the town and again it was raining so we were hoping from one shed to another.
After having fun running in the rain. We took a bus to our next stop Barshani, the place where the Kheerganga trek starts.

From here our journey was long, we bought some supplies and a stick which was actually a life saver. We begin our trek from solid land everything was great by then but not too long after we had to climb up a hill with horses climbing up as well and that is not it the main issue was due to the rains the mud was loose and the stones were moving, we took lot of trouble climbing up to Pulga village where we ate a few unripe apples. the whole trek of 14 Km long was a hundred times more adventurous because of the loose mud, slippery steps and landslides. And to accompany that we even got only two food points on our way up But I assure you this trek was the highlight of this complete trip. We already were ready to face difficulties coz it is a hell of a trek but to be faced with more difficulty due to the rains it has made us remember the trek for life.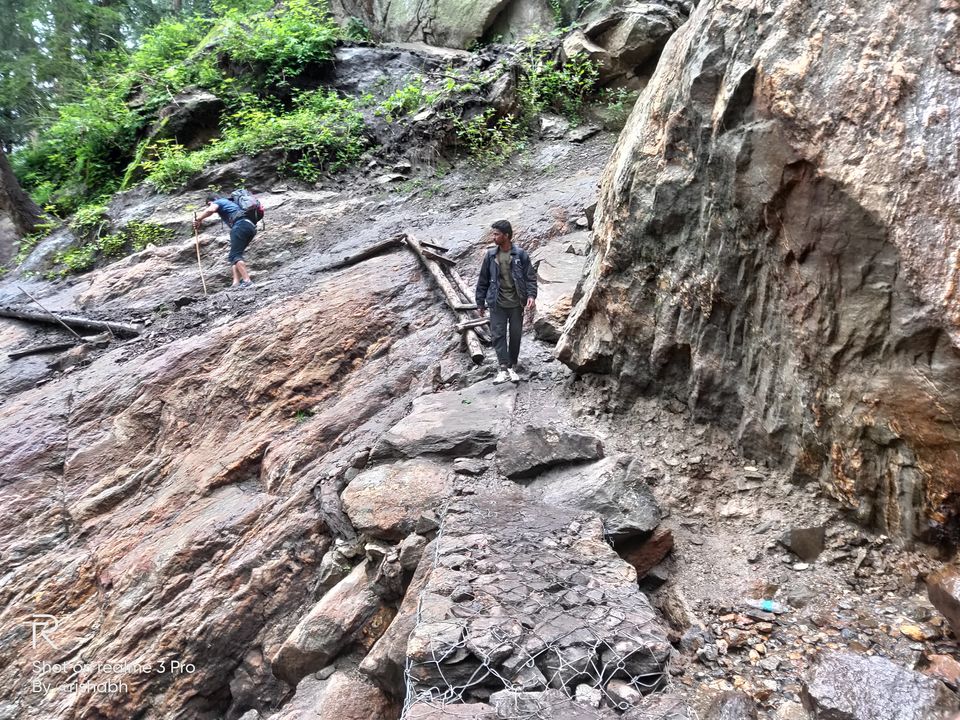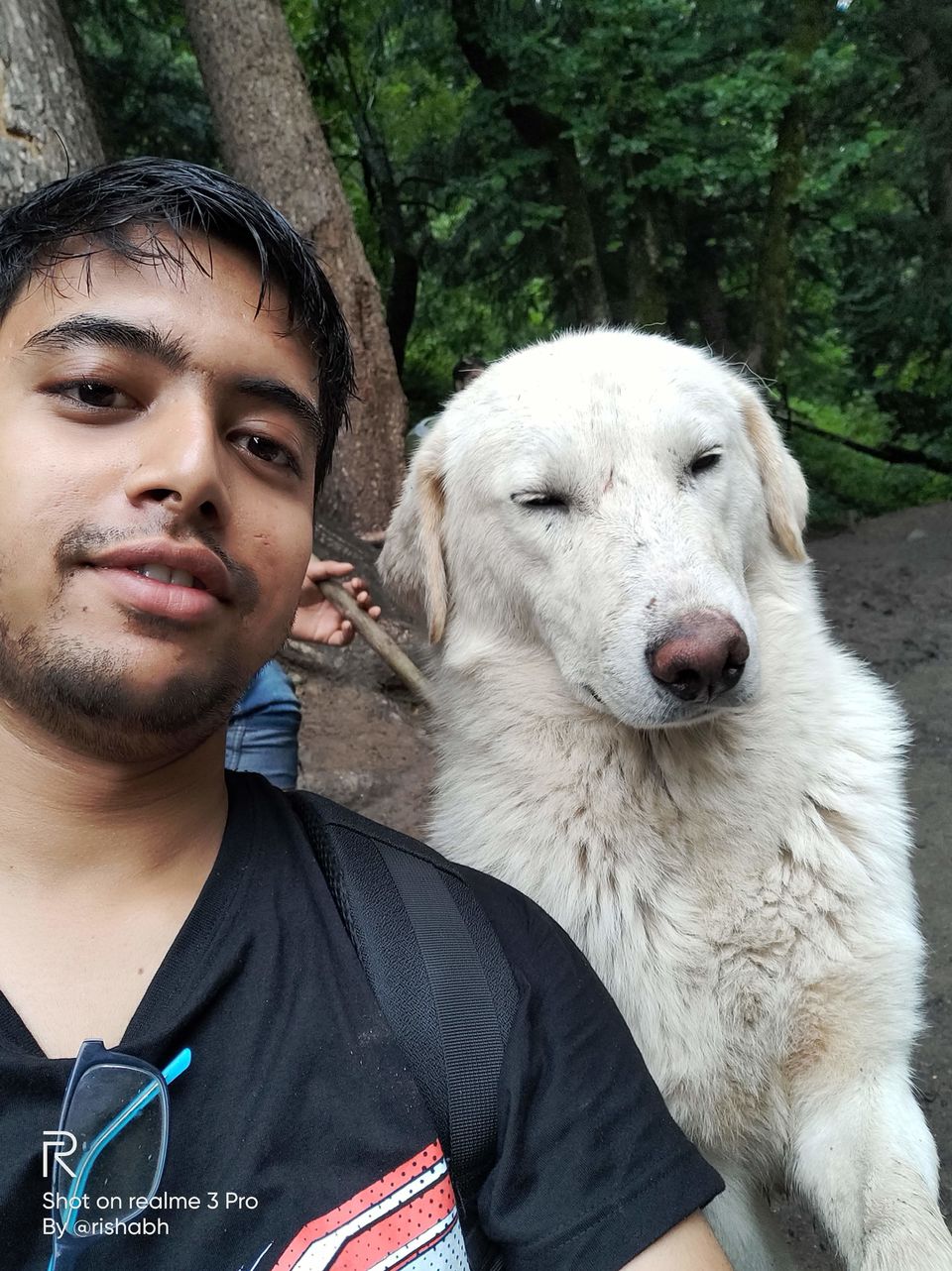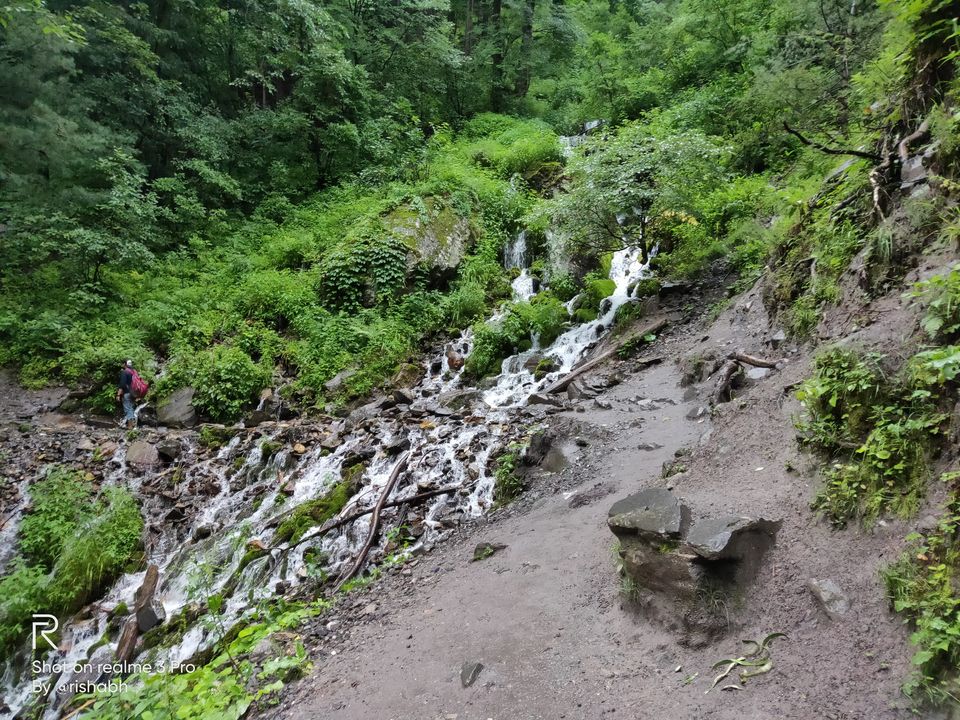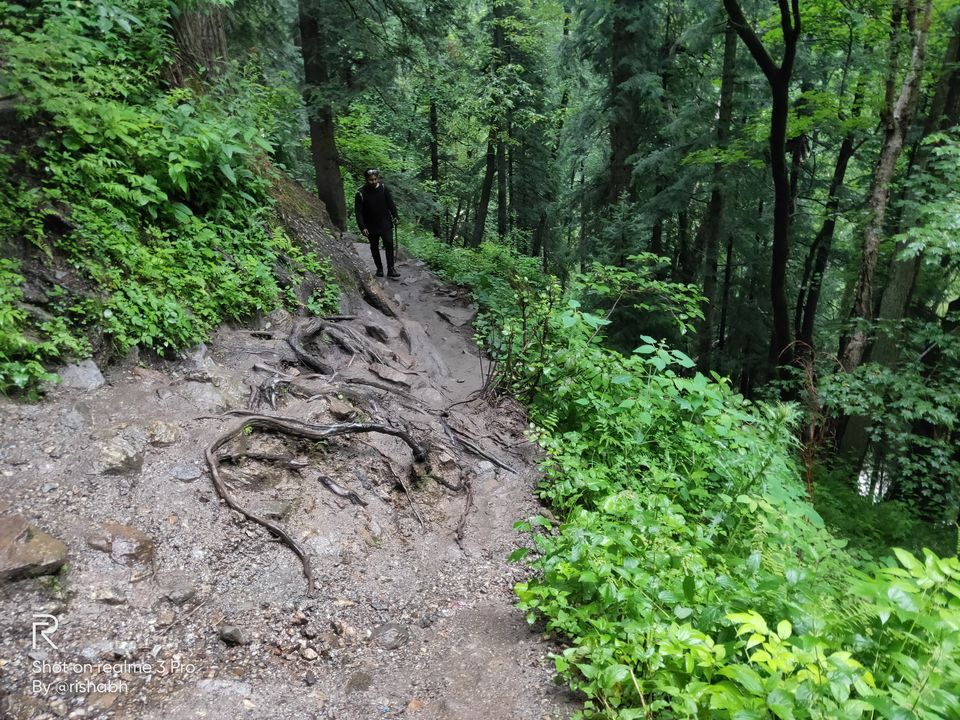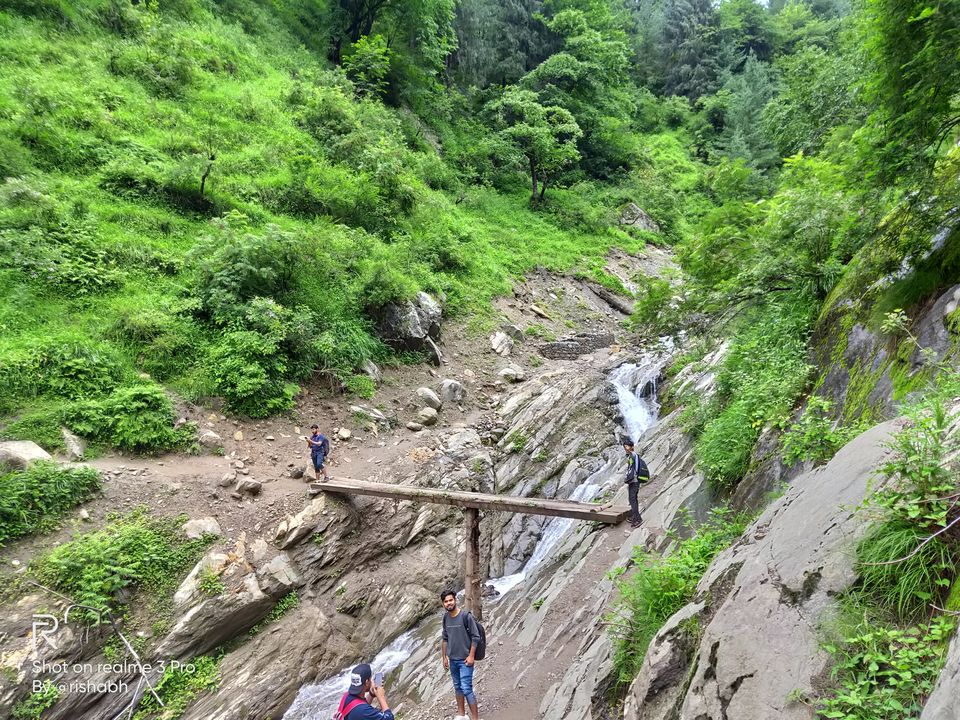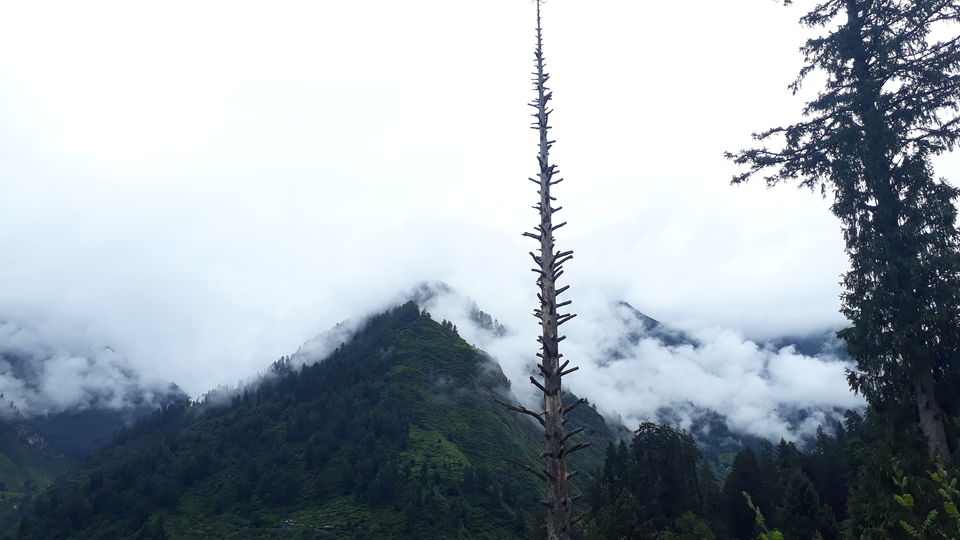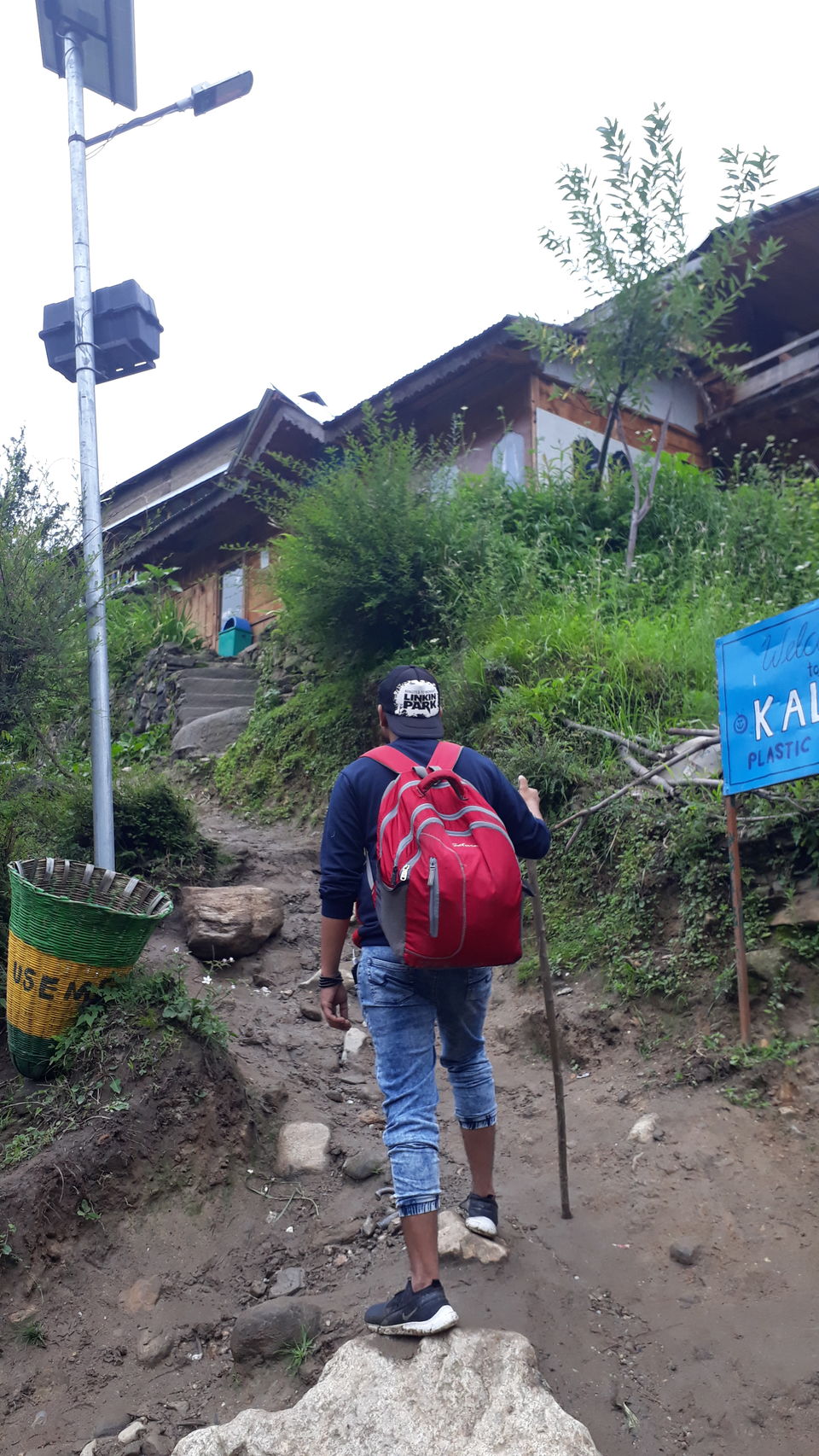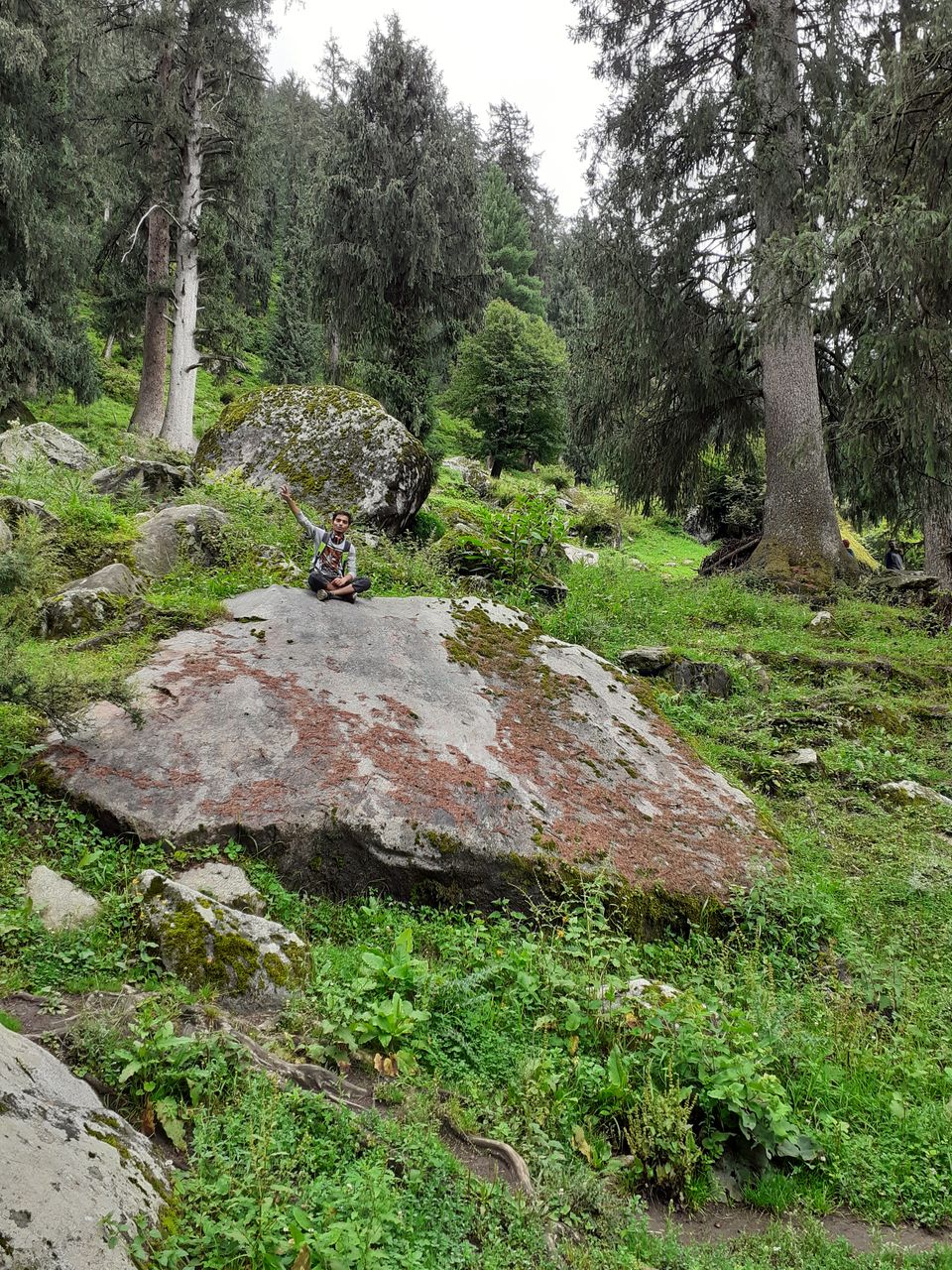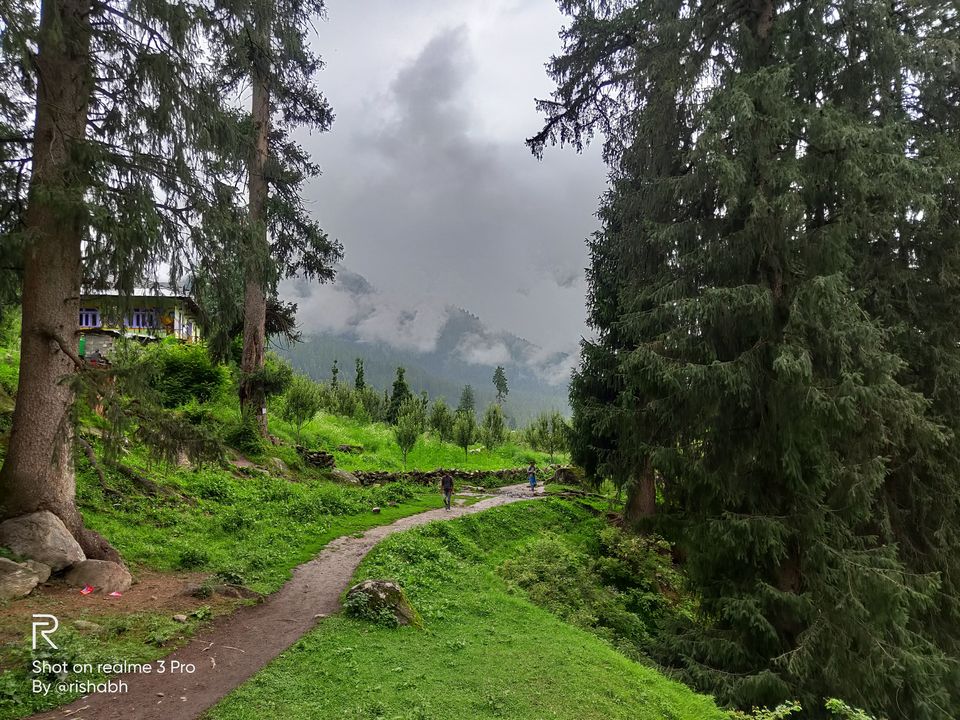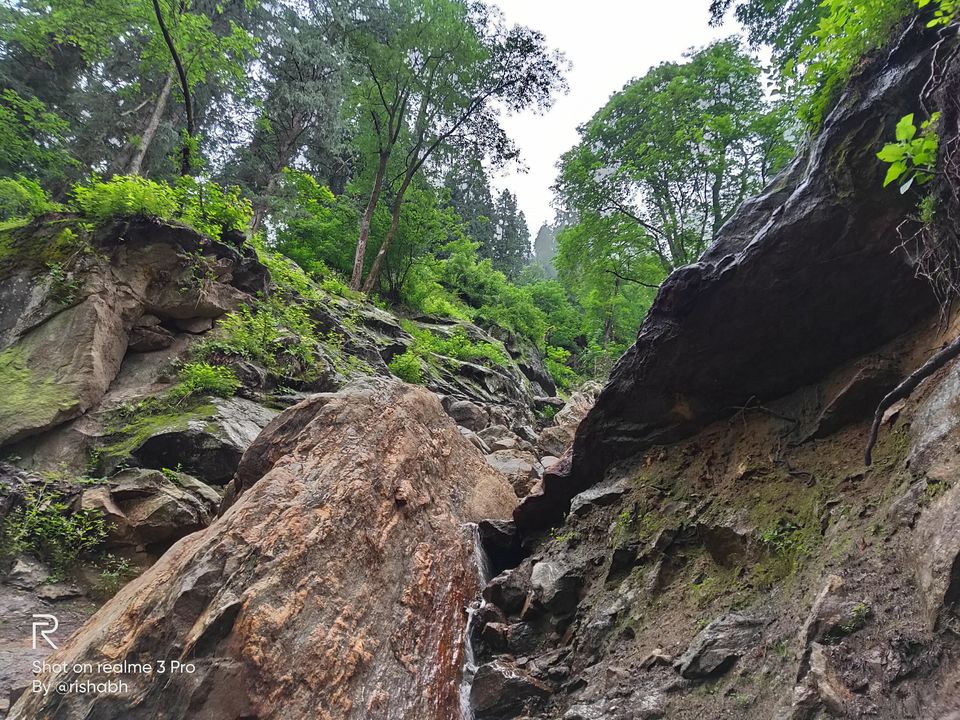 When we reached the top we were too tired to understand or do anything so we booked a tent (at cheap rate coz off-season) and ate at the food place just next to it, he was very welcoming he sat with us had a great chat that is all because he had nobody else to be disturbed by. He told us all the local stories, his life experiences , etc. It was an experience in itself. After that we went in and slept.
Woke up the next morning and went in the hot water spring that has its importance there had a great morning and then came down trekking. that was it we took the bus back to Delhi and the trip was over.