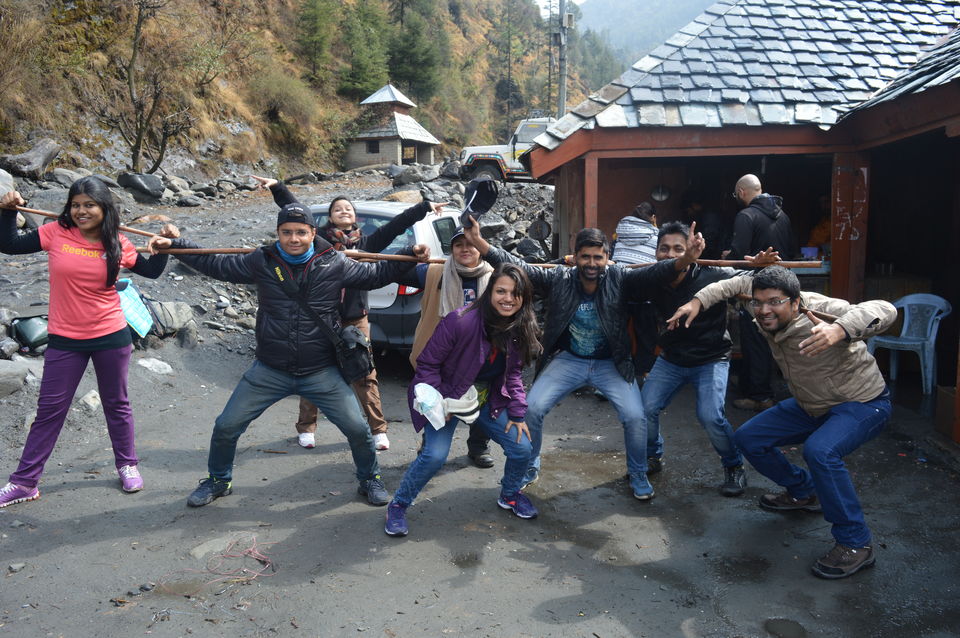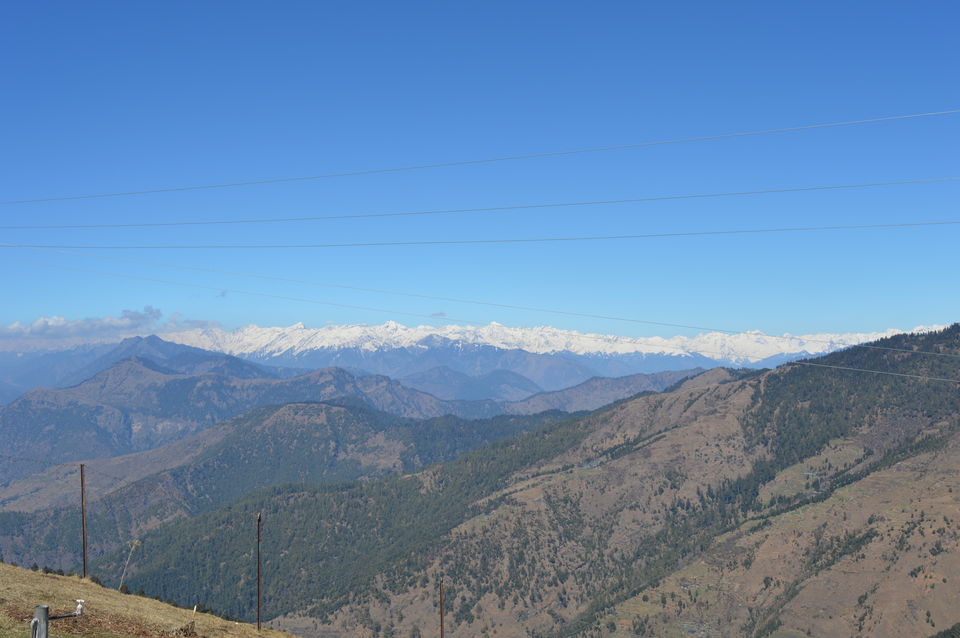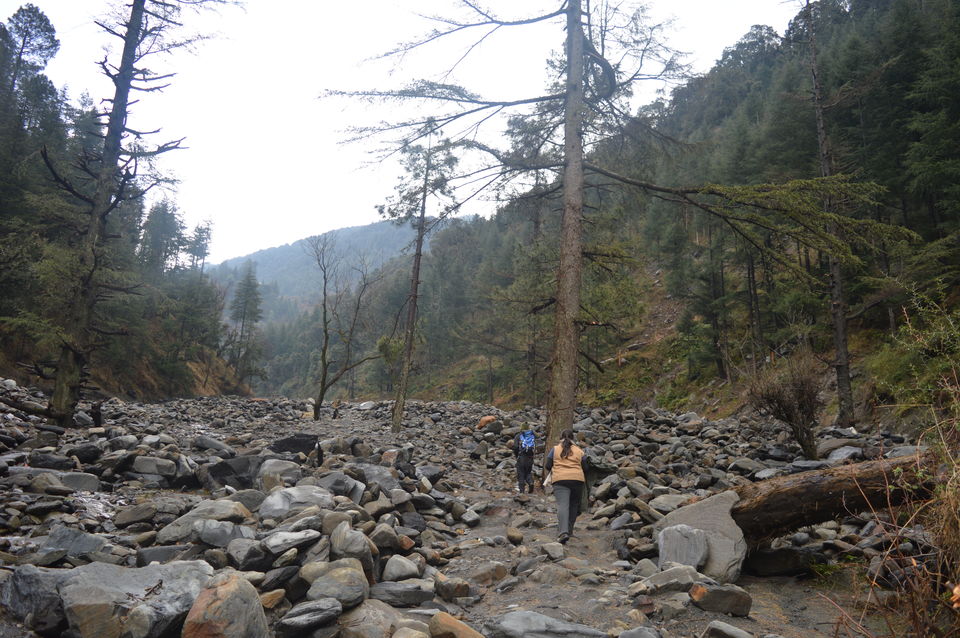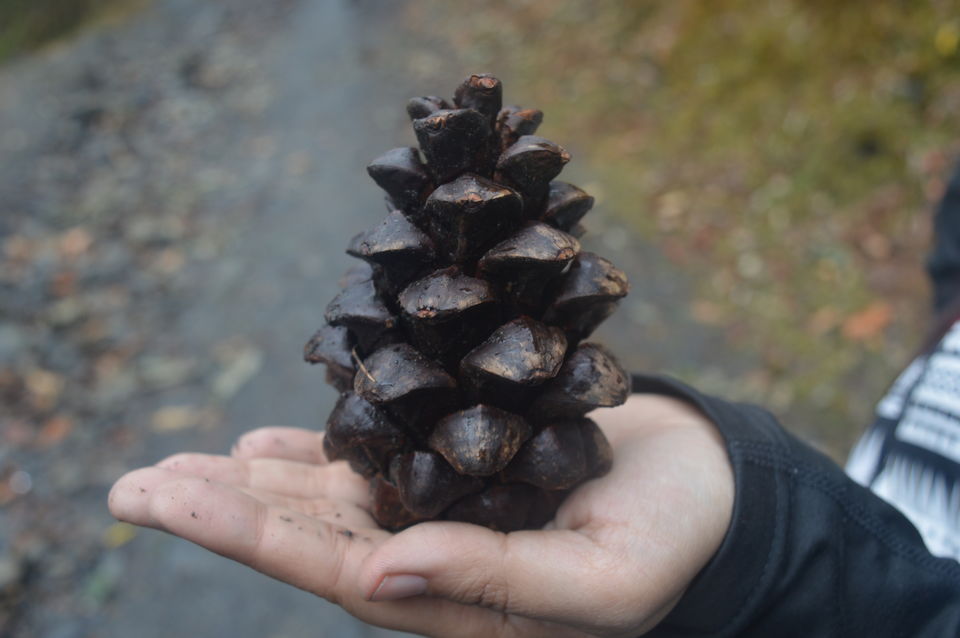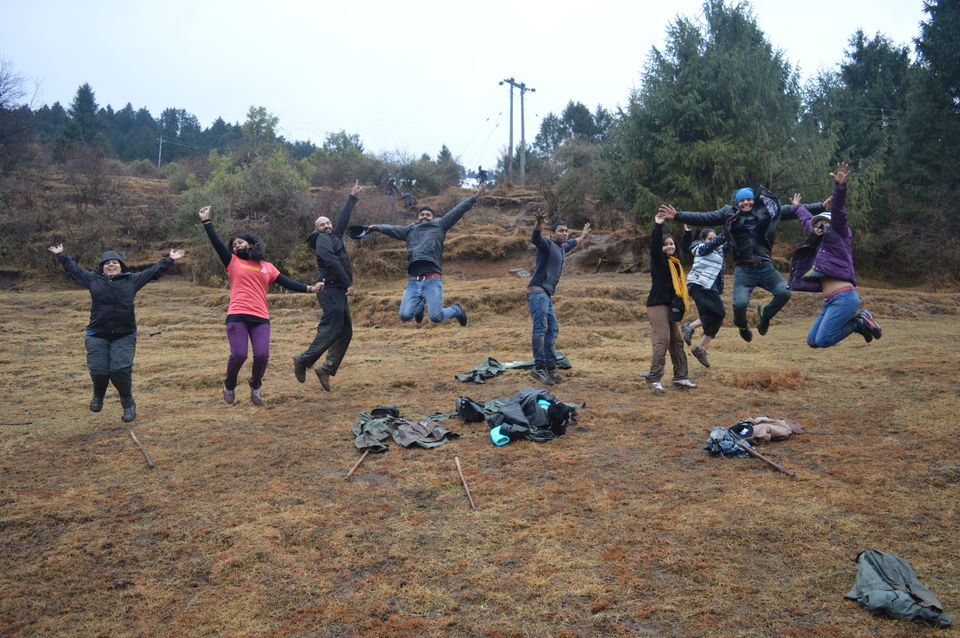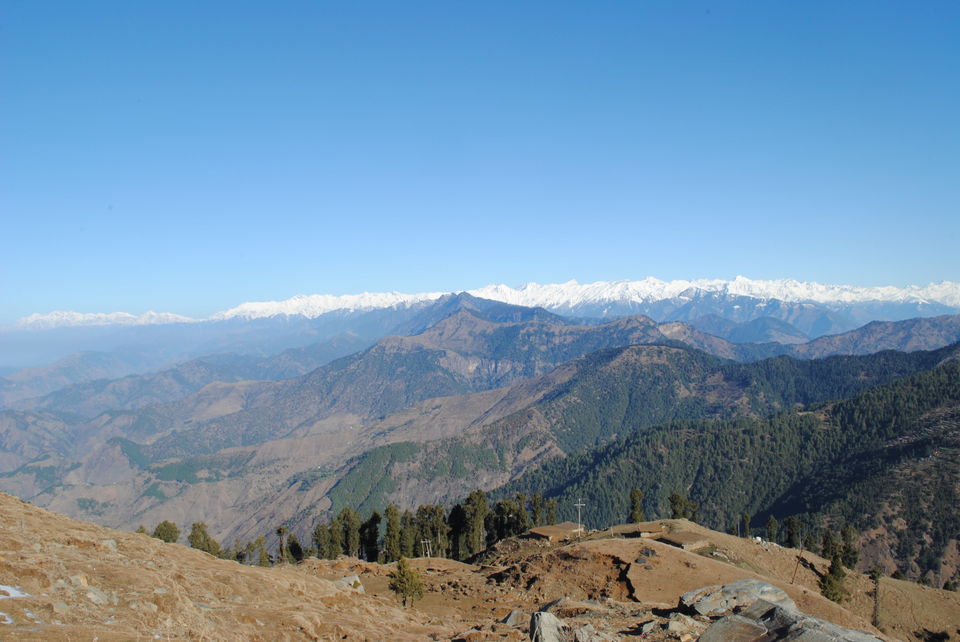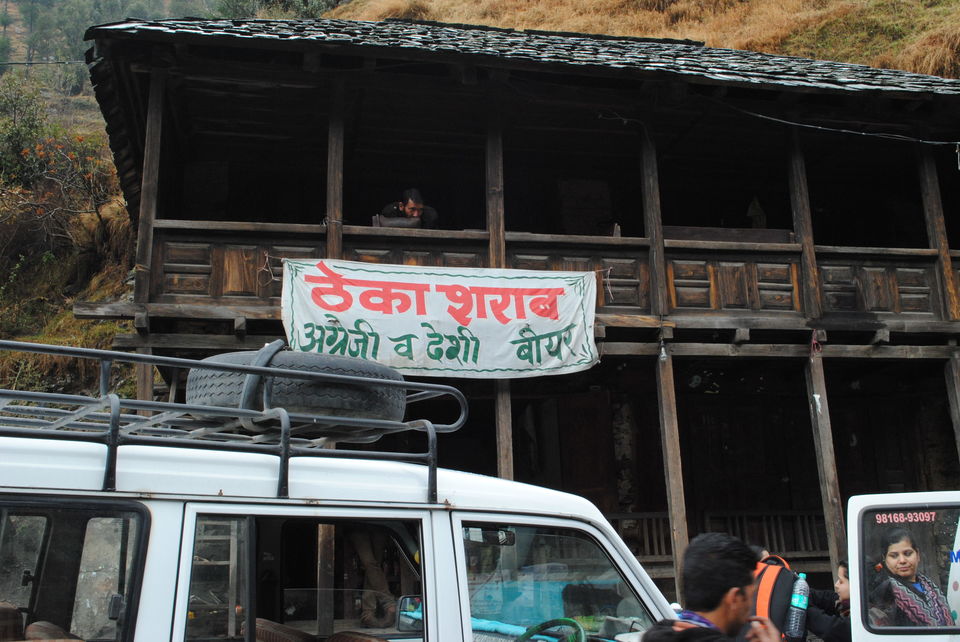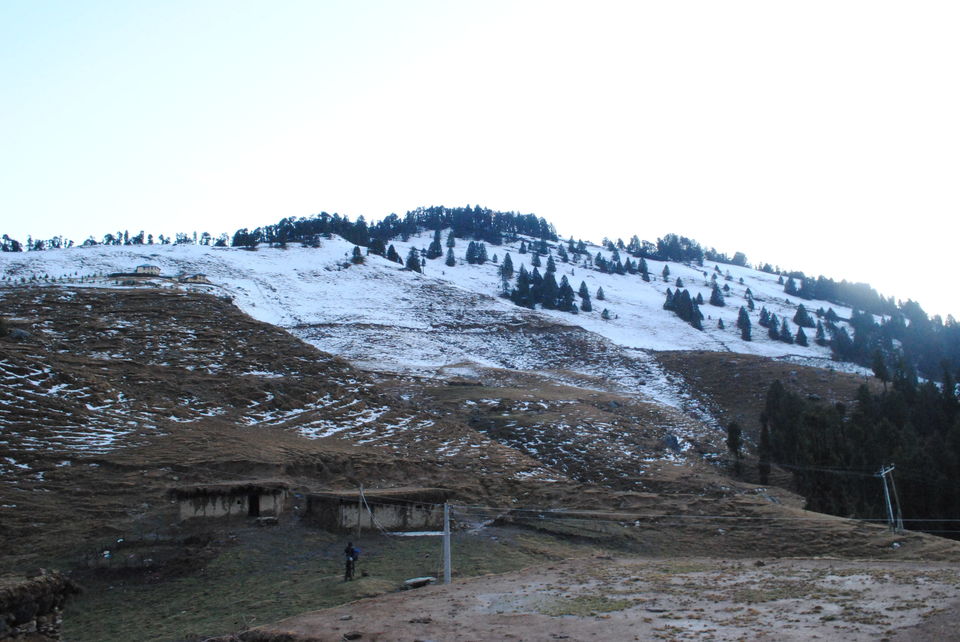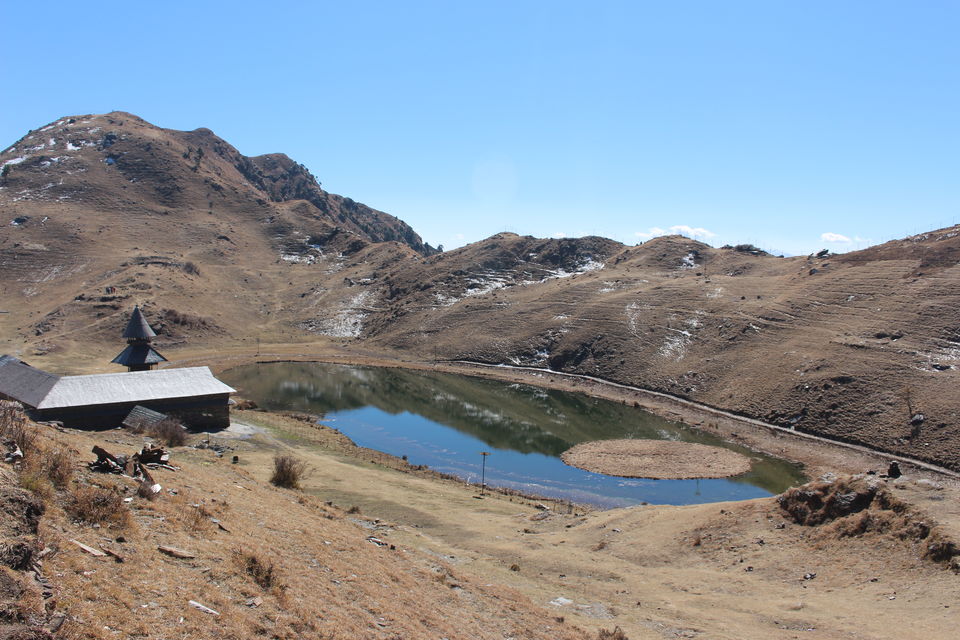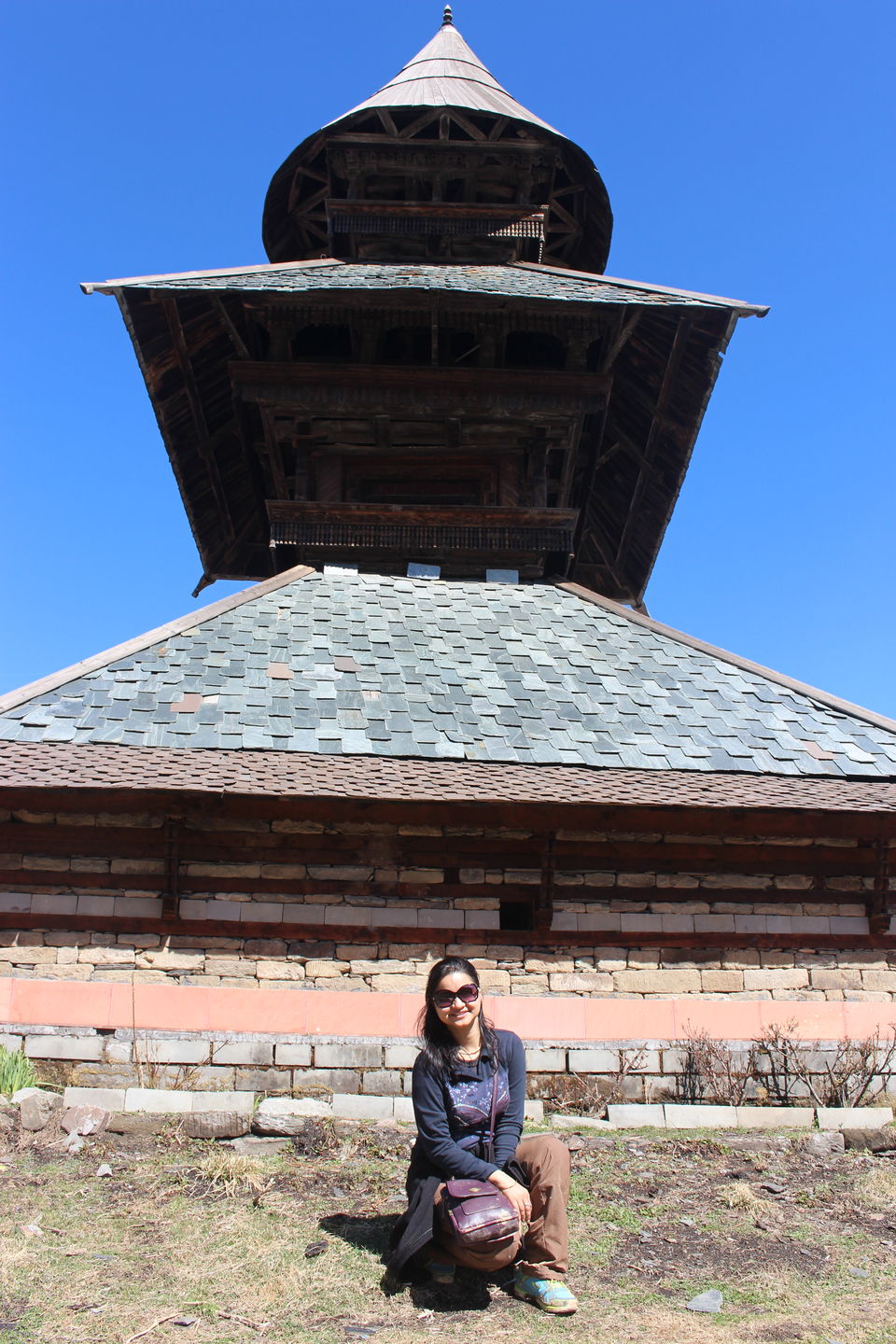 Disclamer: For more such stories follow my adventures
My heart shot straight into my mouth when one of the girls in my group slipped on the muddy trek...
I guess I am skipping far too ahead into the story. So let me start at the very beginning.
I have always been fascinated by lakes on top of mountains. You can never prepare yourself when visiting a lake. The sheer beauty of the lake is like an eye of mother nature which stares straight into your soul, stripping you of all your doubts. If mountains are nature's way of answering the questions then lakes are nature's way of calming you, stopping you in your tracks and answering your questions.
If you are a person who is yet to climb a mountain to view this spectacle of nature then it's time for you to pack your bag! No matter how vivid is your imagination, you will still be unprepared for the experience, specially for the first time. Right on the top of a mountain, right at the end of the forest, where the green meadows start you will finally experience a wonder.
When I planned this trip to Prashar Lake this time, I wanted people to feel what I felt when I saw my first lake. Peace!
This was my first time to Prashar Lake so I was possibly equally unprepared.
Prashar Lake is about 48km north of a small town in Mandi region of Himachal Pradesh in India.  This place is relatively less popular then Manali, Maclodganj or similar places.  I got to know about this place from a friend who spoke of a place where there was a lake and there was an island and in the middle of Lake which keeps changing its position. This got me interested. The more I searched about this place the more I was attracted to it.
Prashar Lake is one of the eldest lakes known to people in this region. It was apparently made by Bhim from the Mahabharat era. According to the stories saint Prashar meditated here for years. Some locals say it was on the island floating in the lake where Prashar Muni meditated. To this date this lake is considered a holy lake.
There are many mysteries surrounding this lake, like the depth of this lake is unknown. Rumors have it that people in past have witnessed 20 meter tall trees disappear in this lake without a trace.
The stories don't end here, there is also the floating island story. Now this is something really interesting. According to the small shopkeeper on the tea stall by the lake, the island rotates and changes position. There is no pattern to it, sometimes it changes position in one hour and sometimes in days. Funnily enough if you look at the Prashar Lake images on internet, you would be surprised by the fact that island position will be different in every other picture. Don't you think that's Mysteriously mystical!?
Some people asked the guy about jumping into the lake and he almost mocked them. "Only gods go into that water" he said in such a tone that I was reminded of Ramu Kaka from the horror movies of the 1960's.
So on a fateful weekend I decided to organise a group which would take this journey along with me.
Meet my group of a dozen monkeys, crazy enough to follow me into the woods while jumping around in monkey like motions. I had a storyteller (when sober) and a philosopher (when drunk) who told us the worst horror story world will ever hear (Bhagwan maaf nai karega tujhe), a HR recruiter who is yet to get me a job and who just can't walk with the crowd, a girl who  singlehandedly built a business and yet looked like the youngest kid in group, a boy with a girls name, a girl who made made most vulgar interpretations in the game of dumb charades(I still feel it was the movies and not her...LoL), a boy who is eternally friend zoned, a girl who has blind faith on my trips, a boy with a name that rhymes with liquor, a girl who got drunk, a guy who climbed the mountain with an injured leg (respect bro) and finally a girl who could scold anyone (you scolded me) and could come up with the most unbelievable movie names.
Our bus dropped us off at the Mandi bus stand at 7am where we were greeted with a rain shower. Chilled winds of Himalaya made all our fatigue disappear in a matter of seconds.
Next stop from Mandi was a very small village called Baggi, we covered this distance in a Tata sumo (well half of us were on the roof) in a matter of an hour. Sitting on top of that vehicle, we saw a breath taking view of Kullu valley. Club this view with the weather, clouds full of water, kissing mountains. It almost looked like a romantic dance of nature.
We reached Baggi which was the last motor able point on that road and we stared into the mountains and then started taking selfies. 
By the time we actually started the trek it was already about 12 pm and It had been raining for the last 2 days. This gave me a hope that we might see a snow fall on the lake (which never happened). 
Prashar Lake is possibly the easiest trek on a normal day, but on that day it was one of the toughest treks. It was my first trekking experience where it constantly rained. I had not calculated the possibilities of rain when I had planned the trip.
We started our trek covered in the raincoats, crossing the seasonal rivers which were overflowing due to the heavy rains. One thing that the rains did was slow every one down. We would climb two steps and slip one step. The entire trek was like a mountain side full of mud and rocks. The number of breaks increased as every few minutes someone from our group slipped, half of us stopped to help and other half would stop to laugh at their misery.
Soon every slip on the mud became a laughing point. Every one of us fell. My heart shot straight into my mouth when one of the girls in my group slipped on the muddy trek. It took three of us to save her! By the time we reached near the top, we were all tainted in mud. Our shoes had at least a few killos of mud on them. Saumya had bought new 5000 Rs/- shoes just 2 days ago (HaHa), for purely fictional reasons let's just say if someone tried selling all 12 pairs of shoes they would not fetch 50 Rs collectively.
We finished that Prashar Lake trek in 8 hours (which is usually covered in 3-4 hours). By the time we reached the top it was dark. Full moon make the peaks look a shade of crimson blue. As it had rained so much, I was scared to death that there would be no dry wood to burn. Let me tell you something when you have 12 people who are wet from head to toe on the top of a mountain, with hungry stomachs and mud filled shoes you don't say there is no wood, you don't say there is no fire.
The night was a delightful surprise after we were able to procure some woods and start the bonfire. Freezing winds, hot food with ghost stories and dumb-charades was a perfect recipe for a delicious night.
Next morning after chai we set to explore the Mystical lake of Prashar. We walked upto the periphery of the lake which was a good 300 meter from the camp site. Now I will be honest and say that my expectations from the lake were different. I had seen so many pictures of this place and in all of them the mountains around the lake either looked covered with a green carpet or it looked covered in a blanket of white snow.
However, this time the snow was non-existent which resulted in brown/dry meadows around the lake.
Don't interpret me wrong, the lake was still as serene and as beautiful as I had imagined it but a little different. As we were travelling in February when it is supposed to be covered with few feet of ice, so it was a little surprising to see the effects of global warming and the extent of damage it has caused already.
Another thing that sort of really put me off was the commercialisation of the place. So many guest houses and shops have sprung up on the sides of the lake.
So we reached the periphery of the lake and I immediately picked a spot with unperturbed view of the lake away from the people.
The view was so peacefully satisfying. There is a boundary around the lake, some people just went to take a round of the periphery of the lake, others went to the beautiful and very old Prashar temple right next to the lake. This temple shows you the standing proof of Himachali architecture's strength and beauty. The priest of the temple did say the about 400 years ago a baby made this temple in one night. Unbelievable, right!
There I sat away from all this when the Baba Ramdev in me woke up and I just wanted to do meditation and yoga. So began our hilarious attempt of yoga. People overseeing this madness must have thought to themselves what a mad bunch of monkeys(why does that make me so happy....lol).
Life in those moments with those amazing views could not be better. Majestic snow line of himalayan ranges are nothing short of a miracle. A 180 degree view of the mountains covered in snow can humble any one.
In every day life of chasing the fancies of the world we loose sight of a very important ingredient for happiness, freedom. Freedom to be ourselves, no shutters, no layers, no expectations.
From where I was sitting, I could see that freedom. In those monkeys, who were jumping, smiling, falling, grinning like an idiot. I could smell it in the pranthas we ate. I could feel it in the air slapping our face and in the blinding sunshine.
I pray to god that everyone must feel like that every once in a while. When was the last time you felt that?
Come on, give your life a break. Let's go on an adventure called life which is just beyond that place called comfort zone.
Monkey over and out!
#MountainMonkey 
Need More inspiration: Monkey's stories