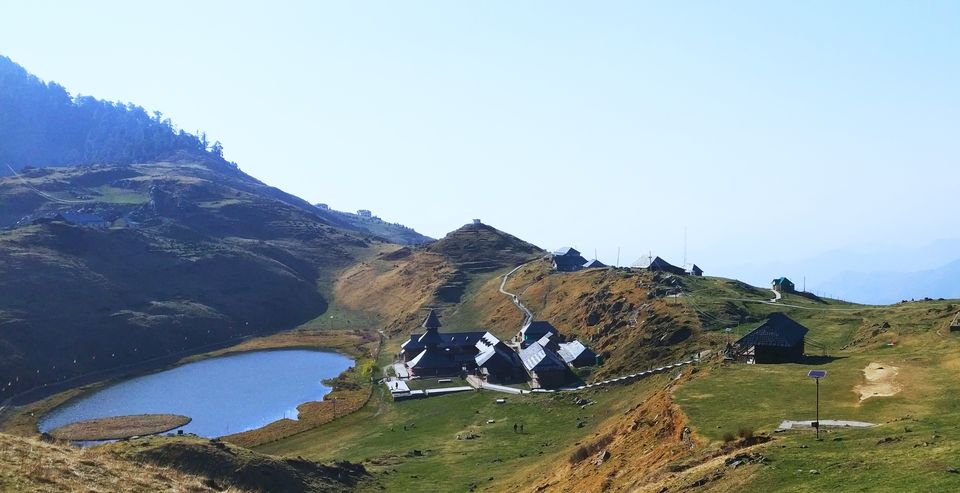 The prospect of staying home on a long weekend didn't seem like a good idea, but as my partner in crime was out on a business trip, I had options of either going on a solo trip or searching some group who can arrange for a quick trip. Once zeroing on the group was done, the next step was to decide the destination. I had been missing the mountains for some time and didn't want to go to a very popular place, as it would be teaming with people because of the holidays. So two places were shortlisted from the options I had; Tirthan Valley and Prashar lake. Again, as there was a possibility of an early morning meeting on Monday, I finalized on Prashar lake so that I would be back by Sunday. I had decided to go with a travel group .

We started from Keshav Puram metro station in Delhi at around 8 Pm in a tempo traveller. Most of us had interacted while waiting for the trip to start, but still had a formal round of introduction session once the journey started. Everyone was friendly and despite my introvert nature, I started blending in with the group. Around 10 pm we stopped at murthal (shiva restaurant) for dinner. After dinner, we started off for Mandi. It was around 5.30 am, when we reached Mandi. Baggi, the base for Prashar lake trek is a 2 hour drive from Mandi.
We reached Baggi around 8.30 am. Where we were planned to freshen up and have breakfast before starting the trek. Disaster stuck me here as I realized, that I had forgotten my toiletry pouch at home. Without them, it was impossible for me to start my day. Somehow, I checked with the locals and got a nearby shop to open to get at least a toothbrush and toothpaste to start with. Finally I got freshened up, had my breakfast and was ready for the trek.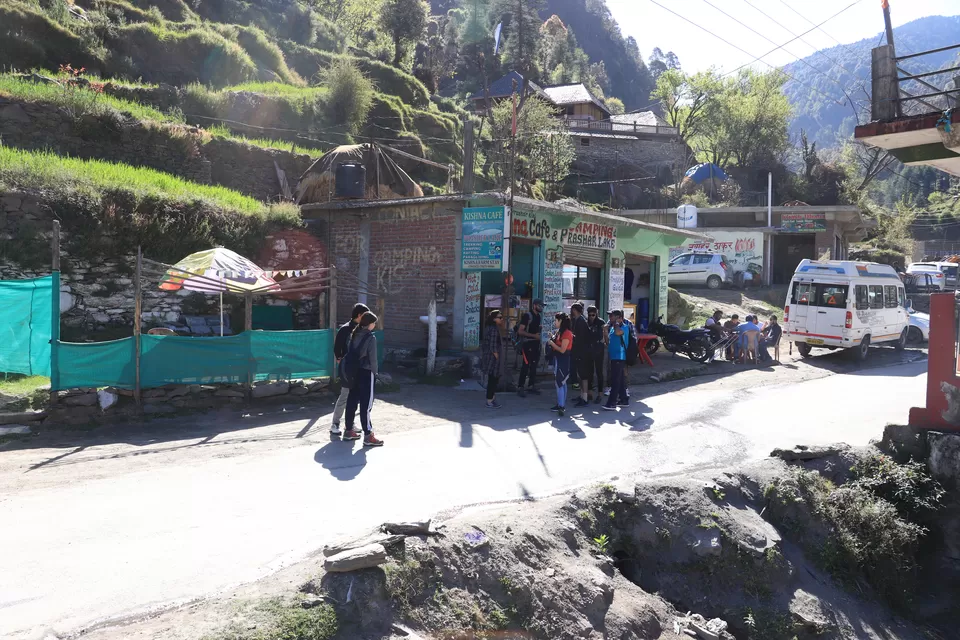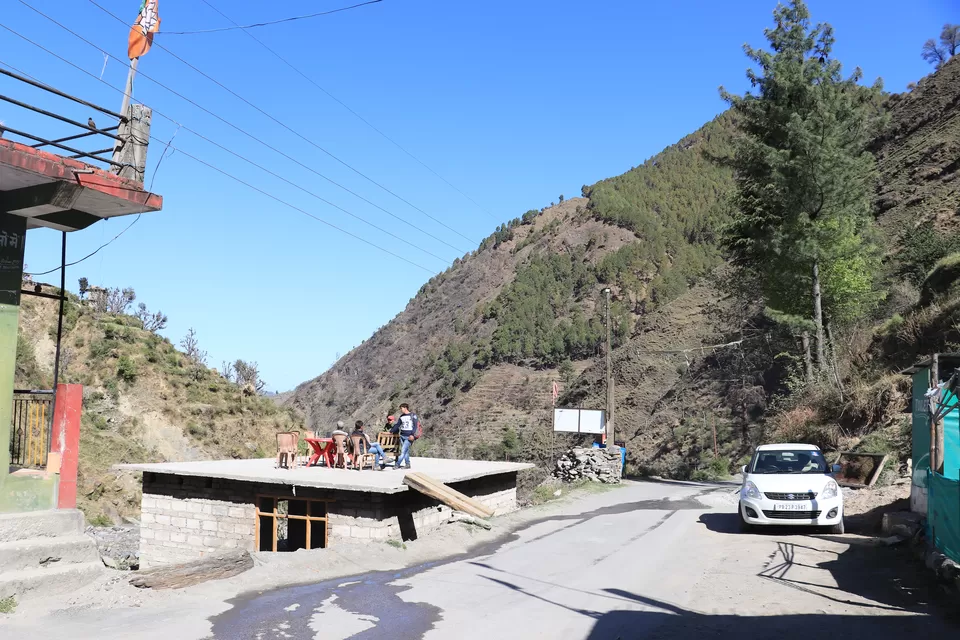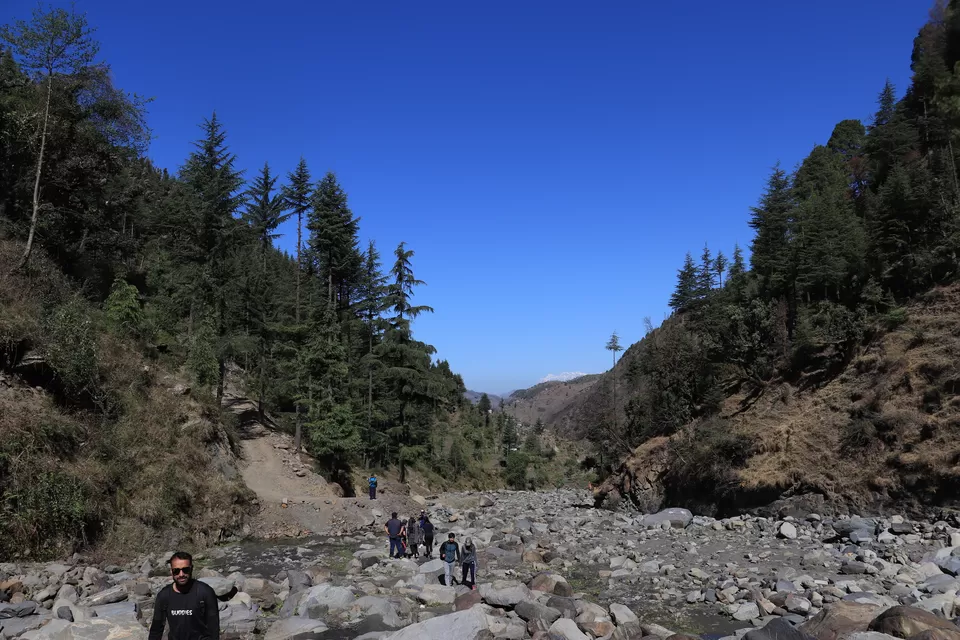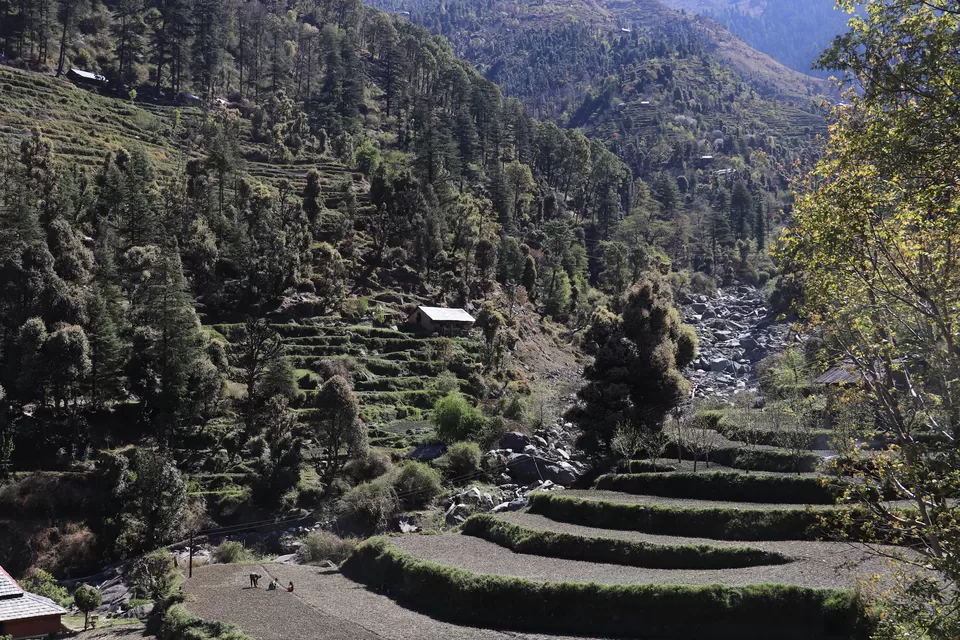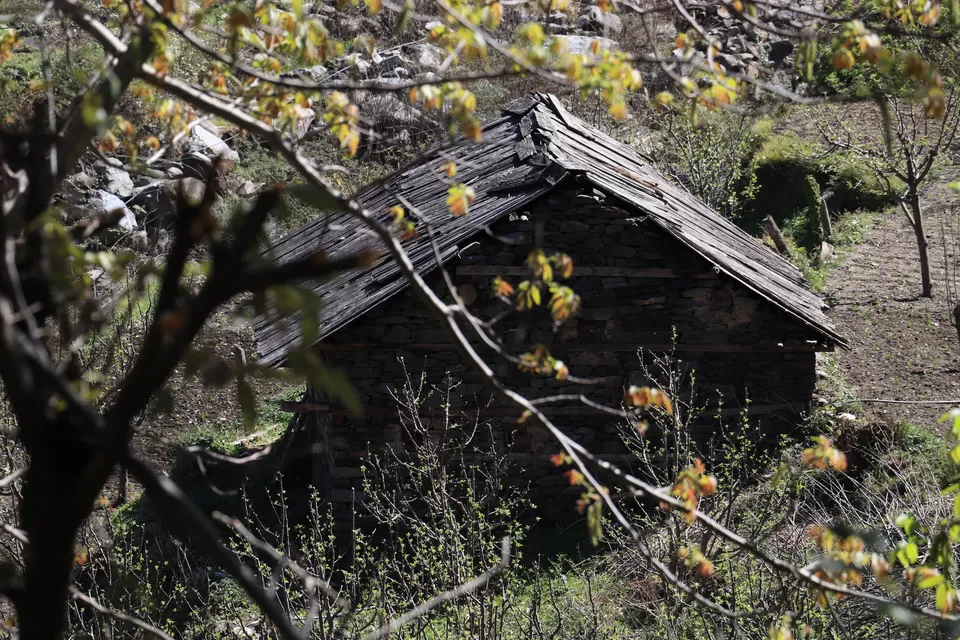 The trek from Baggi village to Prashar lake is a 7km stretch, which includes walking through river bed, forests and few steep ascents in between. We started walking through the Beas river bed from Baggi and then entered the Alpine forest roads which passed along a small village. After walking half a kilometer along the road, we took a detour to walk though the forest. There were continuous uphill climbs and in between there were few clearings where we could see the panoramic view of the Greater Himalayas. The most difficult part of the climb was, we were not able to find any source of water on the way and our water reserve getting over. Luckily, on our way we found people who were returning from Prashar lake and they shared their water with us. It was life saving, to say the least.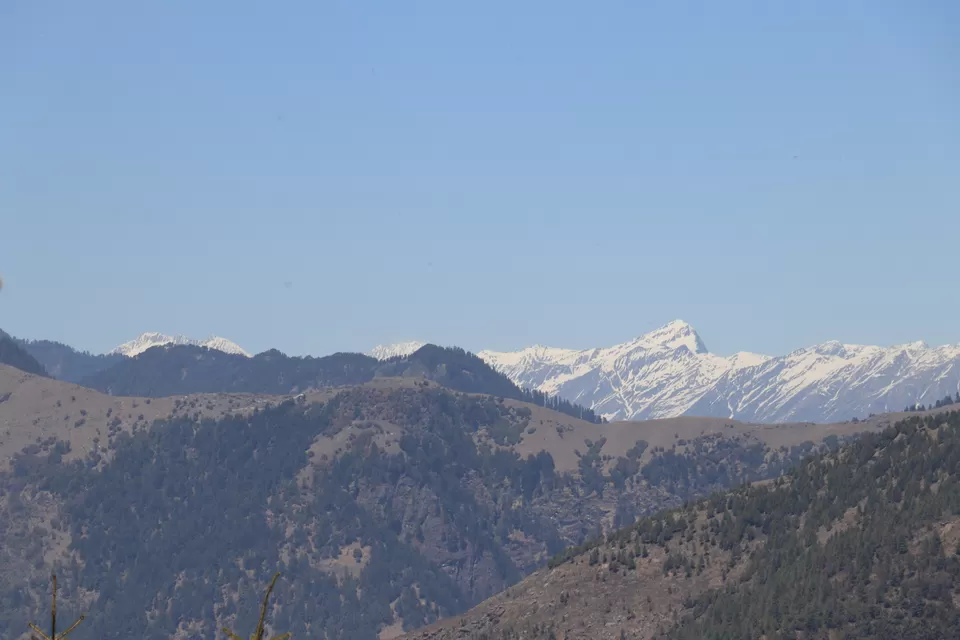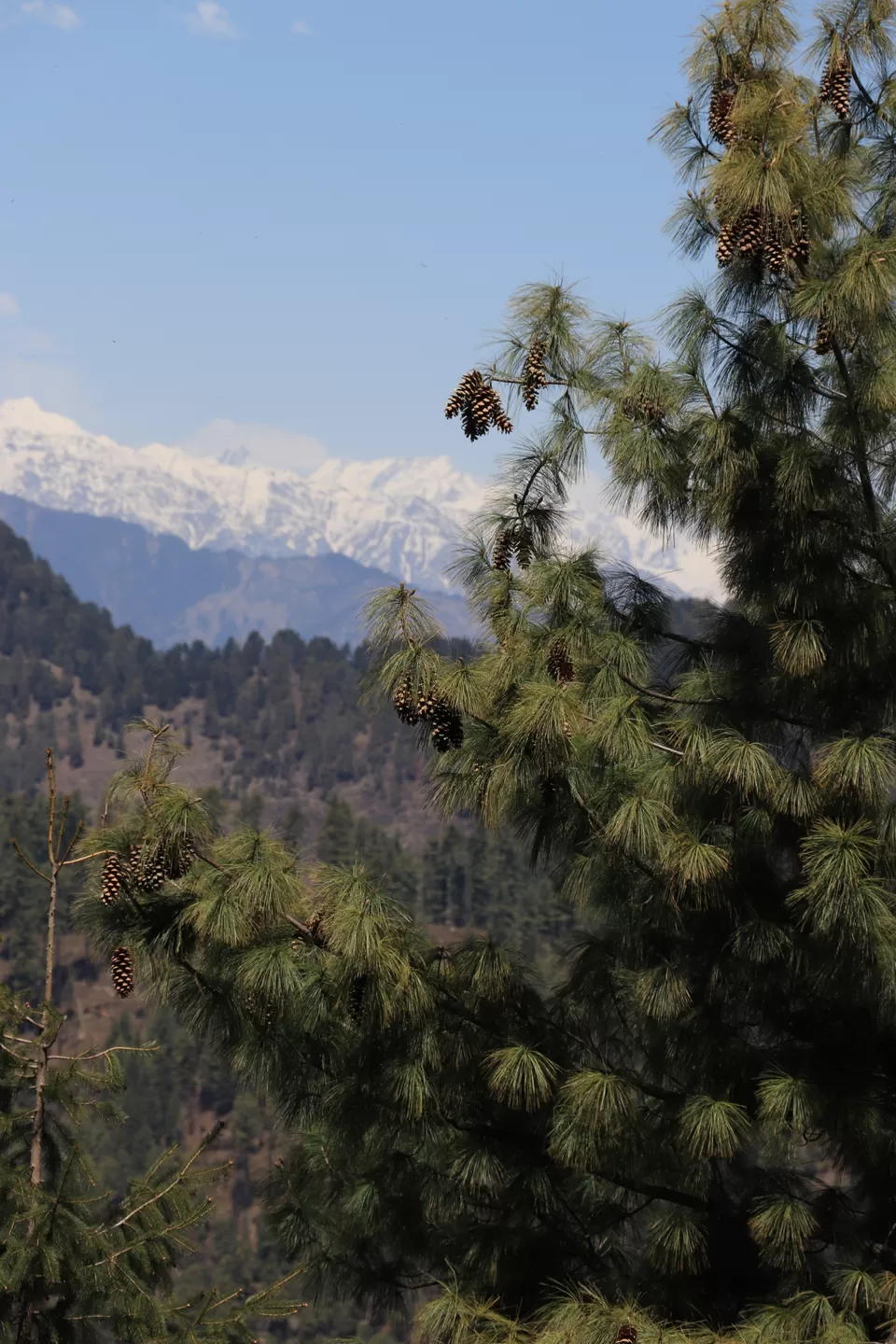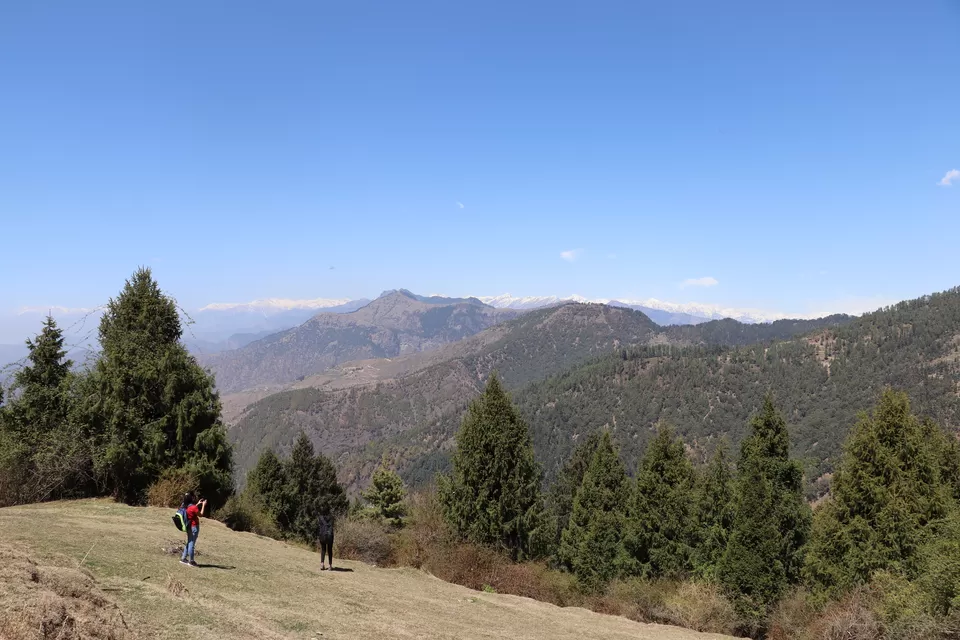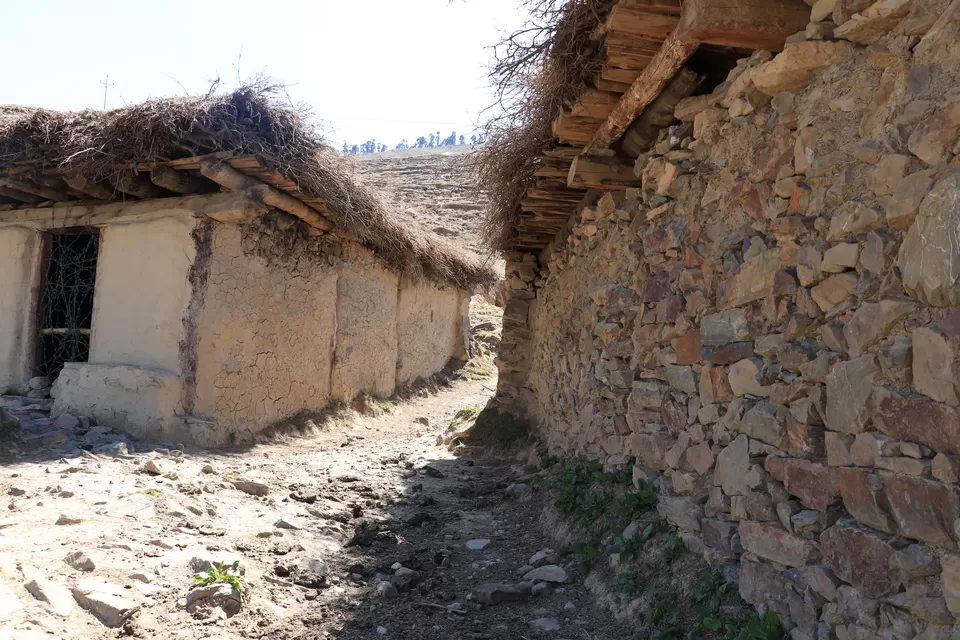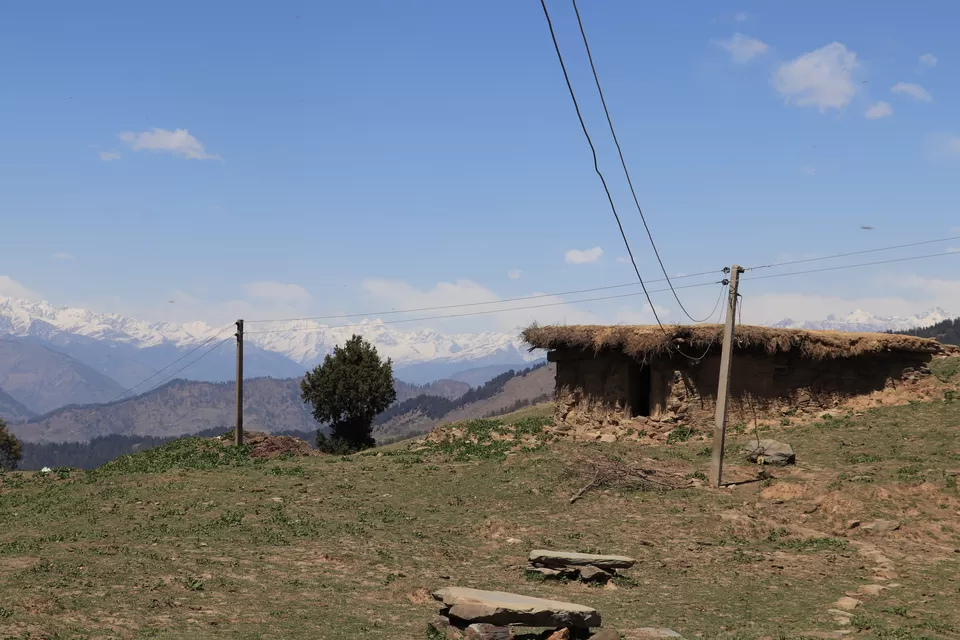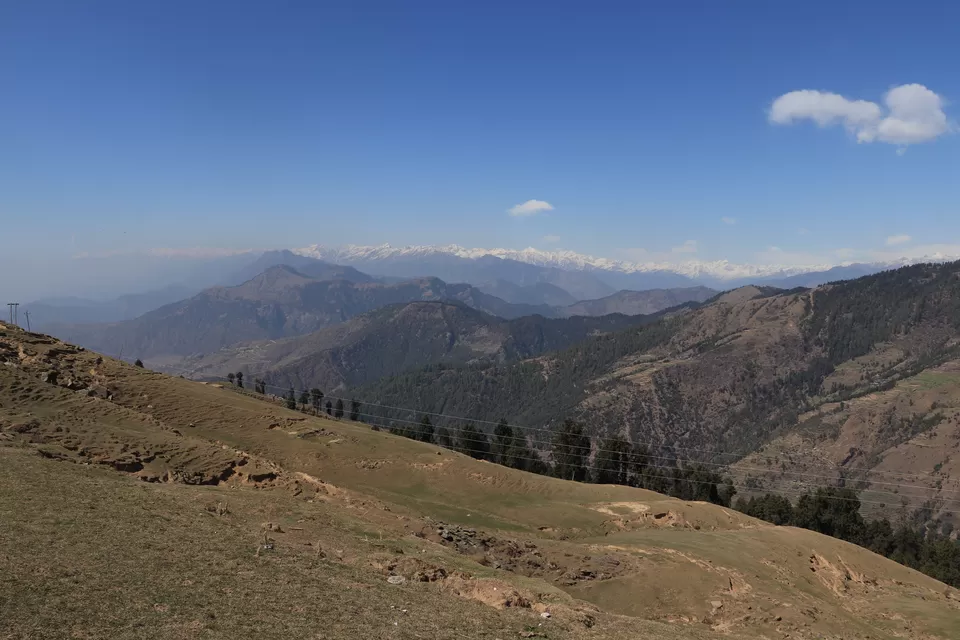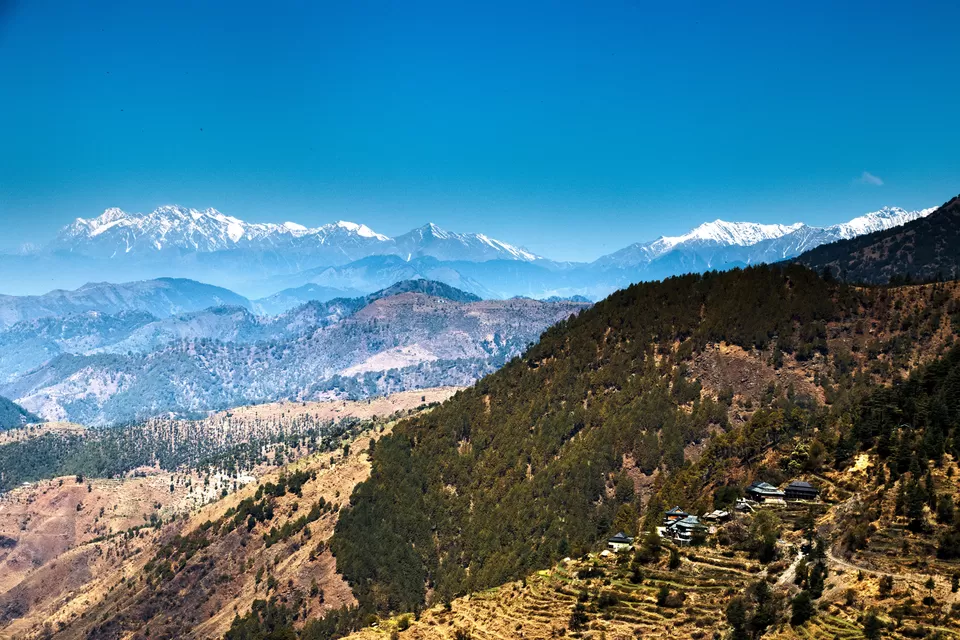 At around 2 pm, we reached near Prashar lake. It's a religious place and motor-able, so there were a lot of people but still there was a certain calmness and peace around the lake. We had lunch at a small shop near the lake. After a little rest, we went to the temple for darshan. It's an old temple dedicated to Prashar Rishi, made of wood and has some beautiful carvings. After the darshan, some of the guys rested at the lake side and rest of us decided to hike up to a hillock which had a good view of the lake and the surrounding as well. It was a steep climb and I had to use all my strength to climb all the way up. But the view from there was worth the effort. The lake in the middle and mountains on both side and the cool breeze was refreshing and beautiful. After a good rest on the top, we came down and joined the others at the lake side and together we did the lake 'parikrama'(a round around the lake). It was a nice walk and the whole atmosphere was calm and soothing. It's said that, one can throw coin in the lake and make any wish and it would come true. I'm not sure how true it is but I surely got a beautiful surprise afterwards !!!.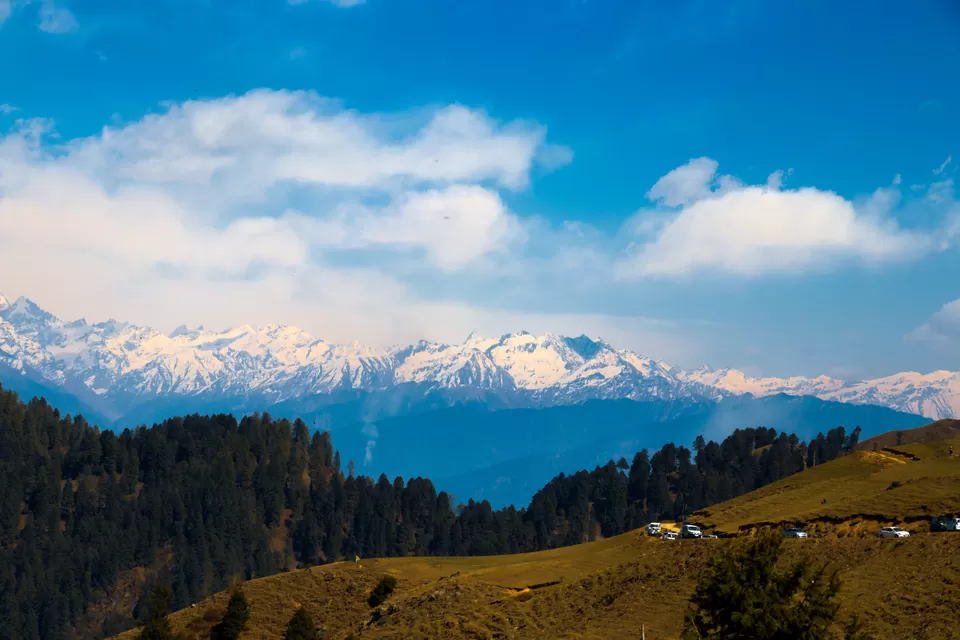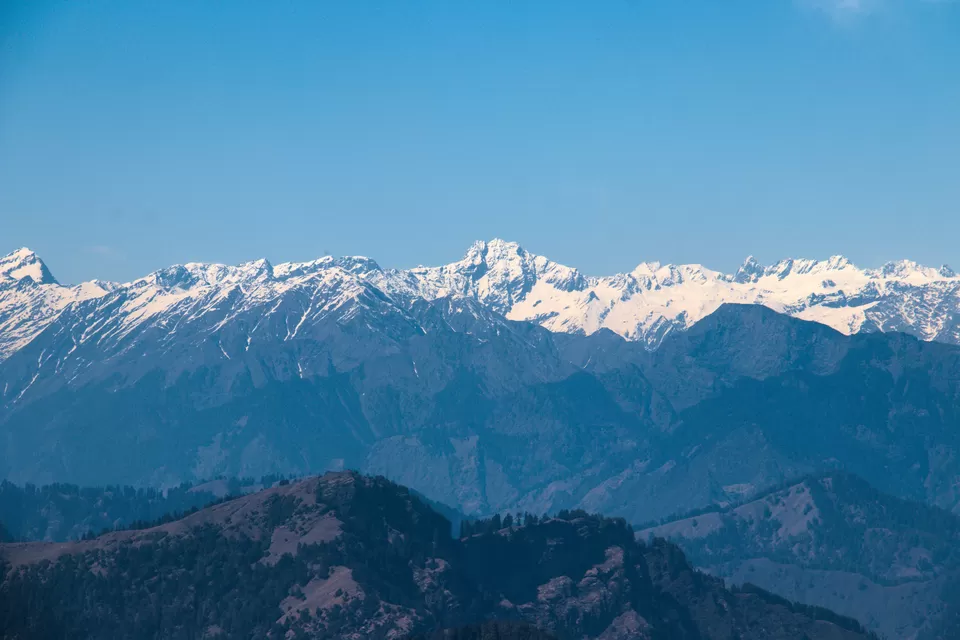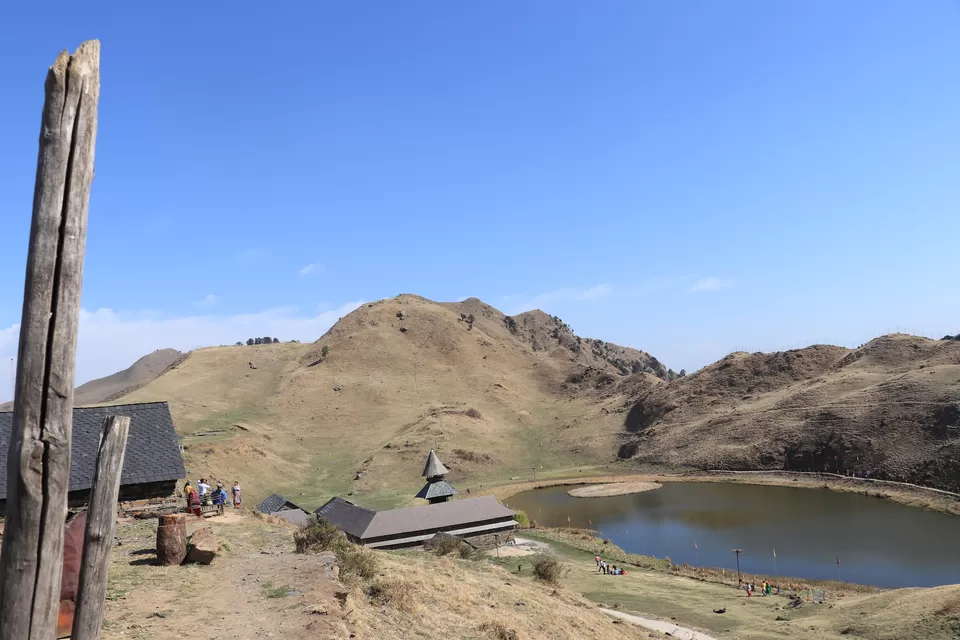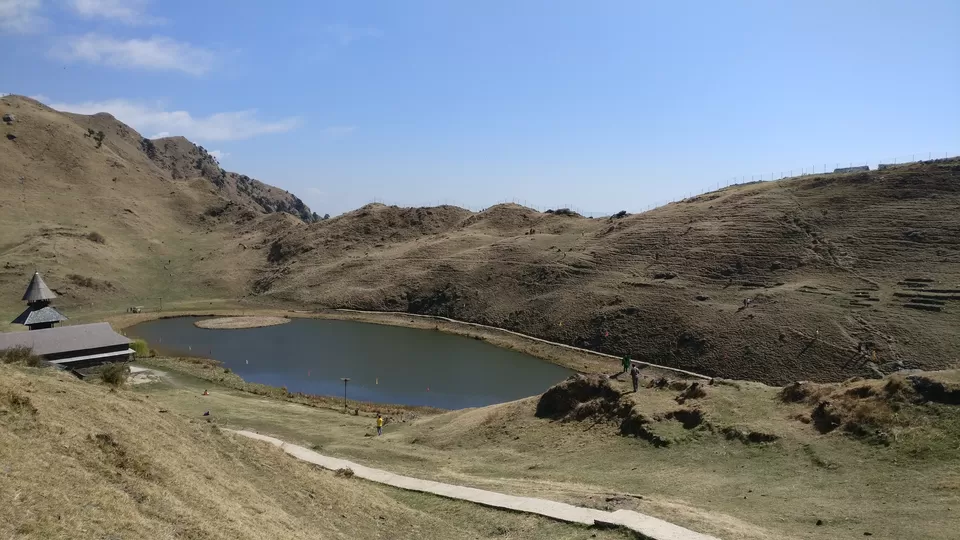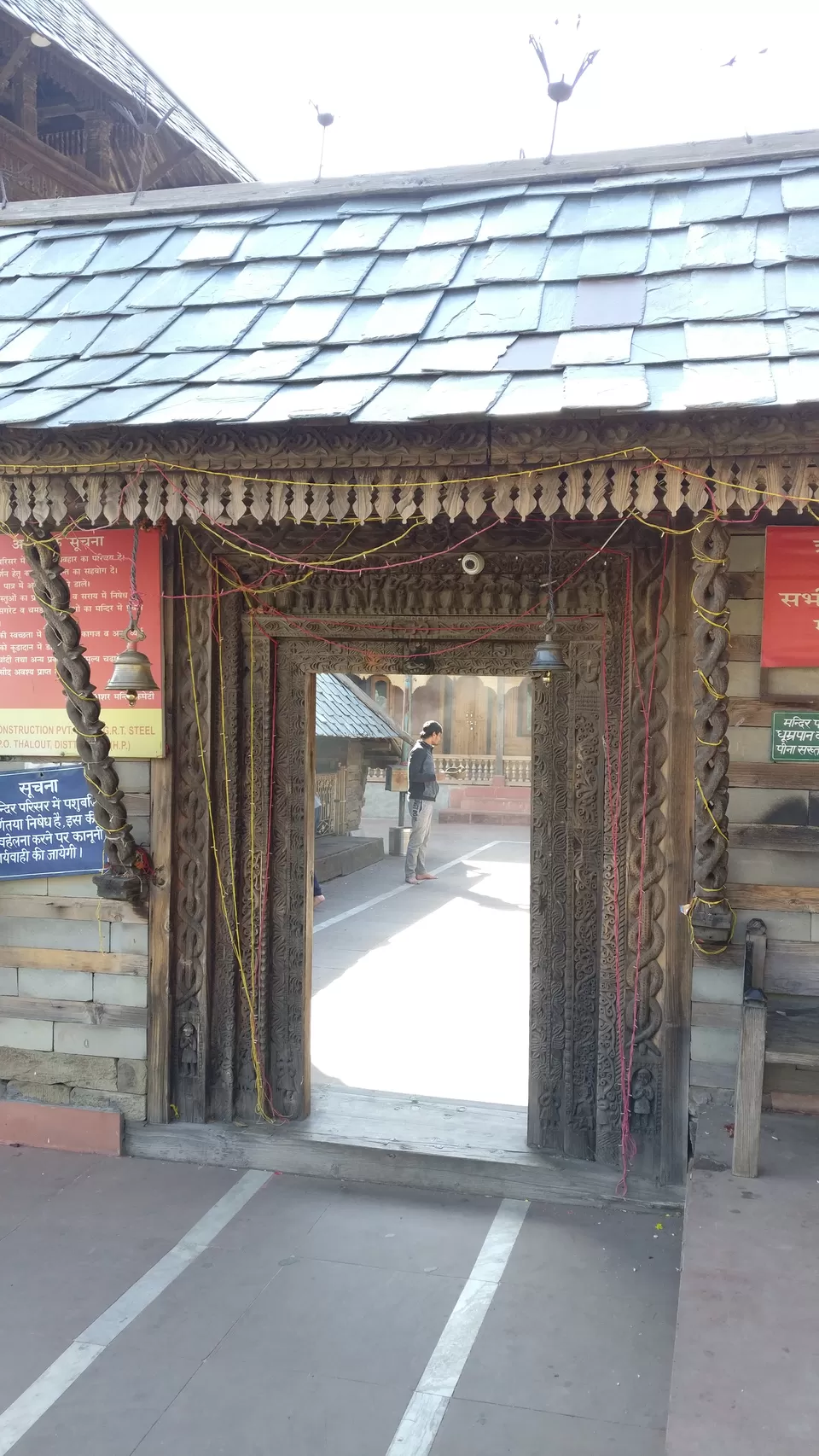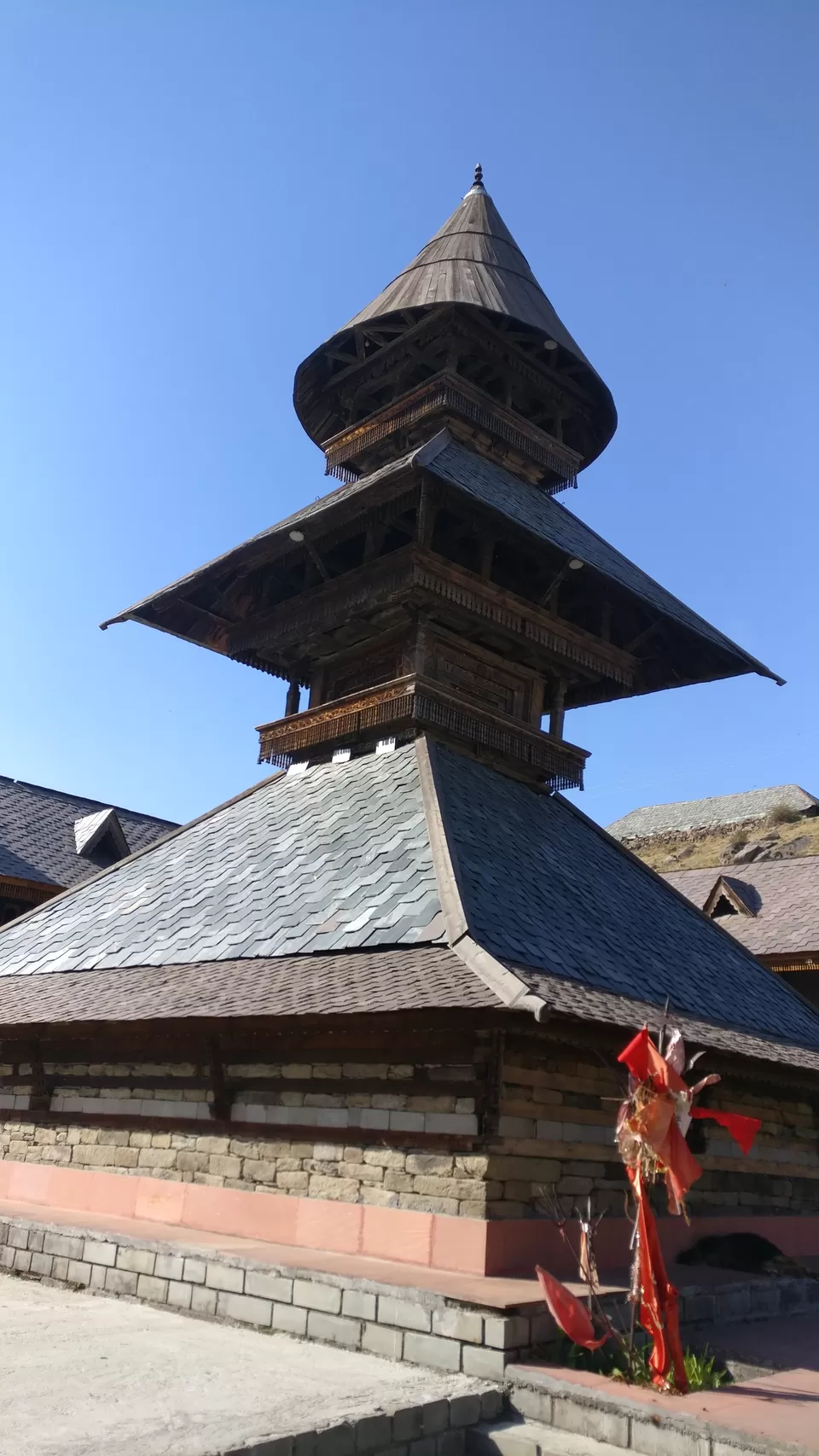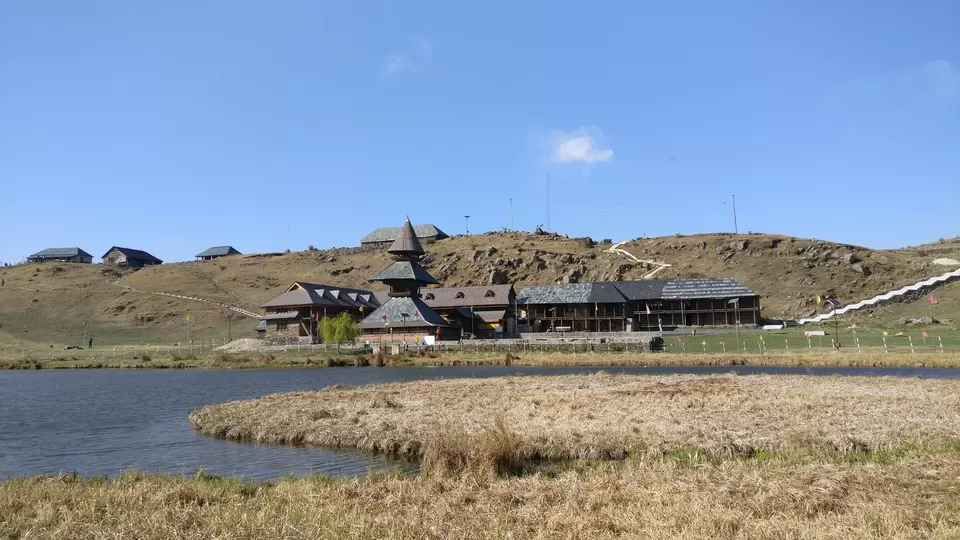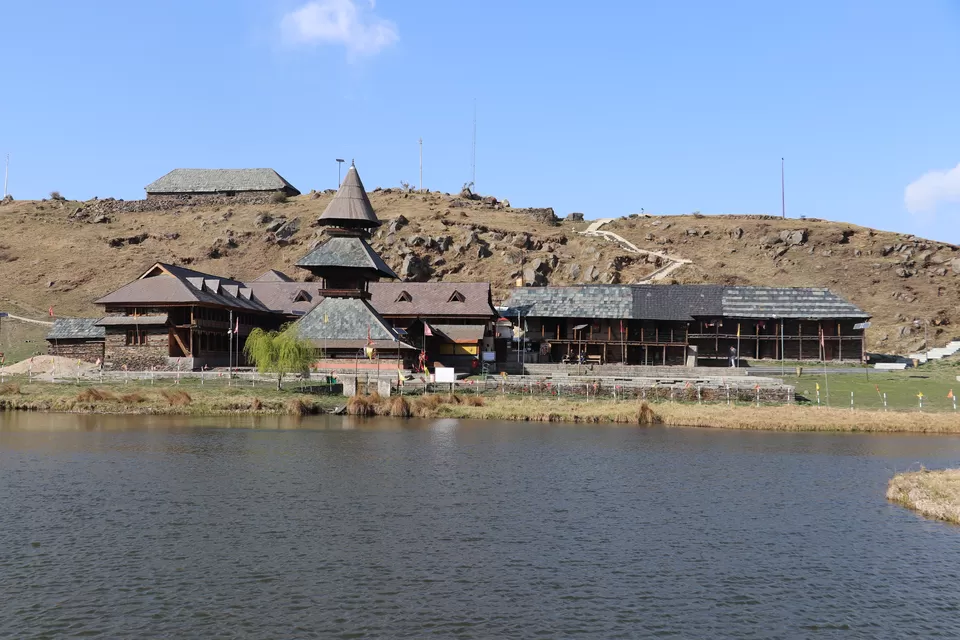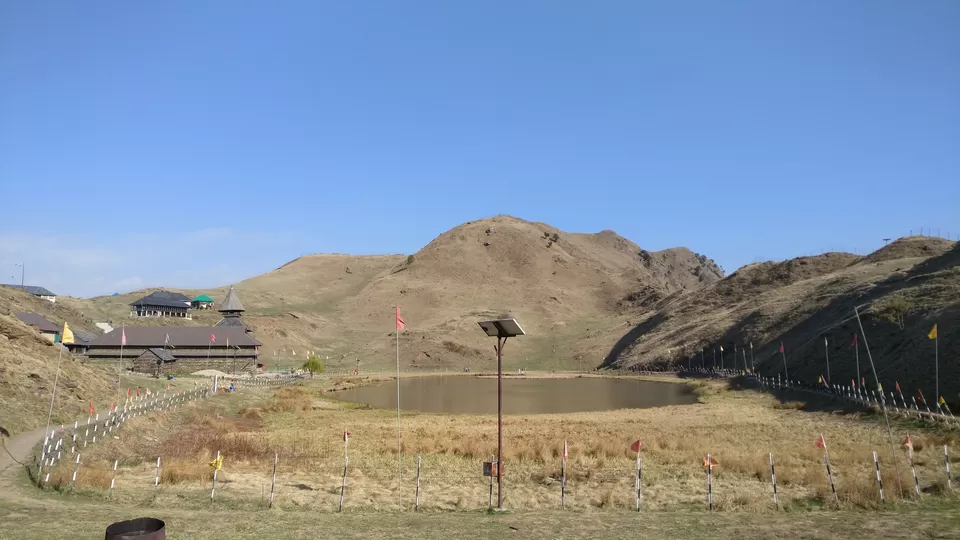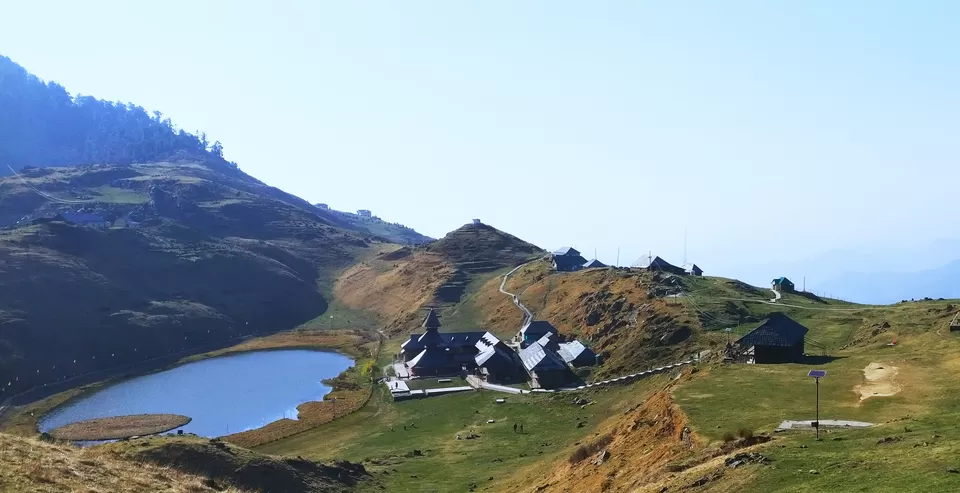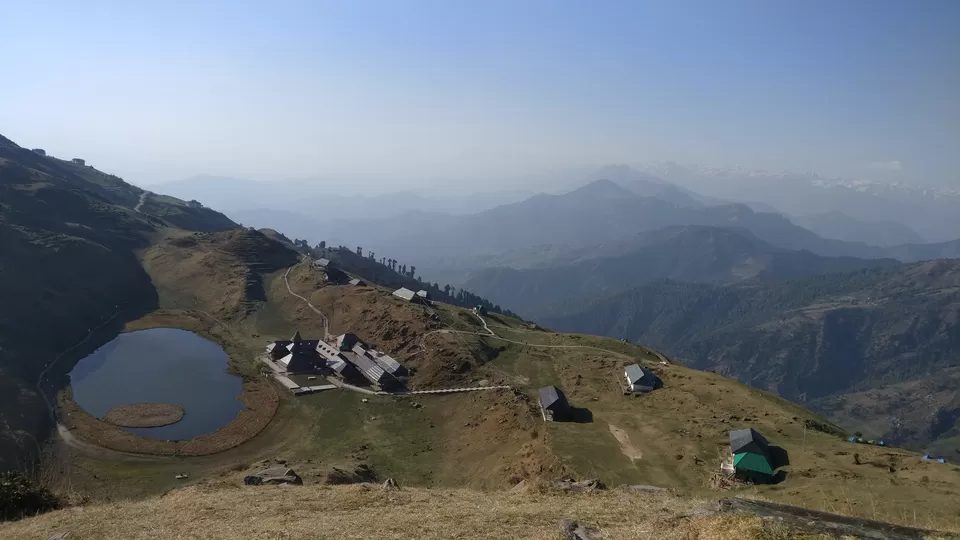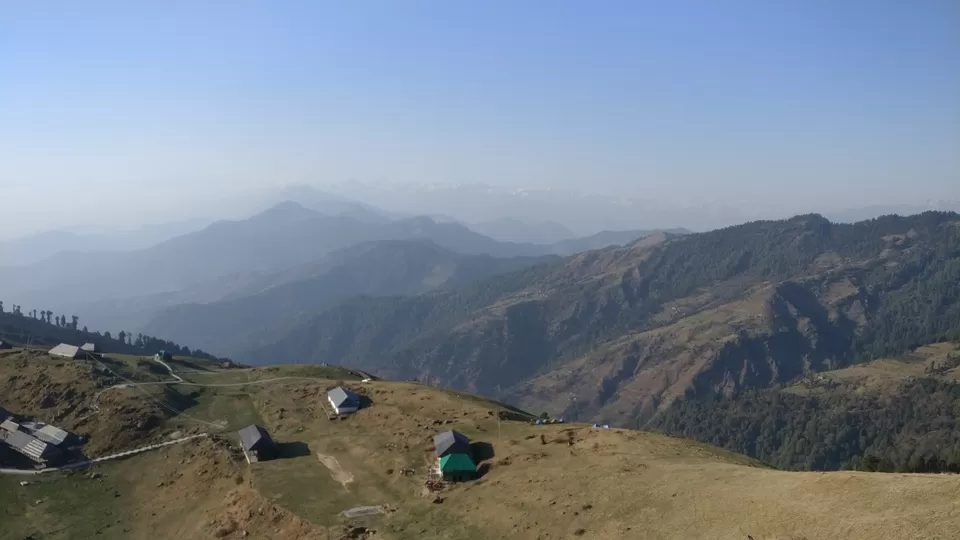 As the evening was setting in, we had some coffee and snacks at a nearby tapri and headed off to the campsite. It was almost sunset time. Quickly after keeping my stuff in the allocated tent, I explored the place to view the sunset. I found a spot a little away from the camps, where me, 'my tanhai' and my camera had a good time along with the setting sun.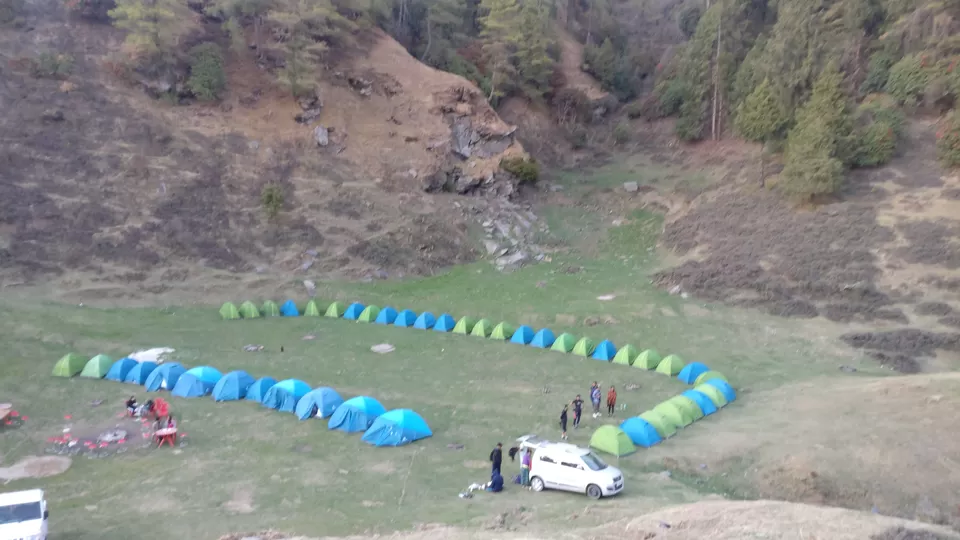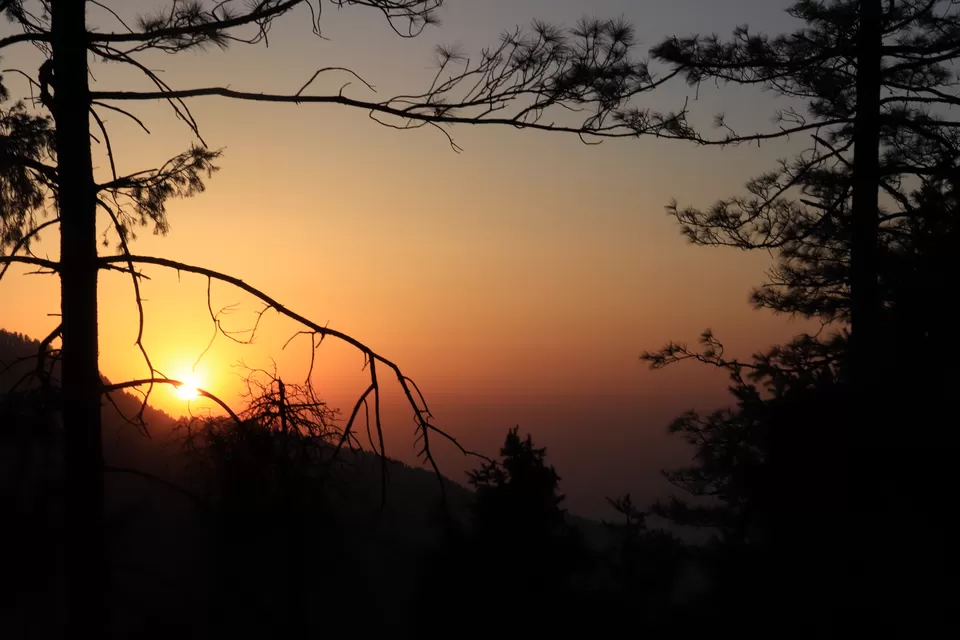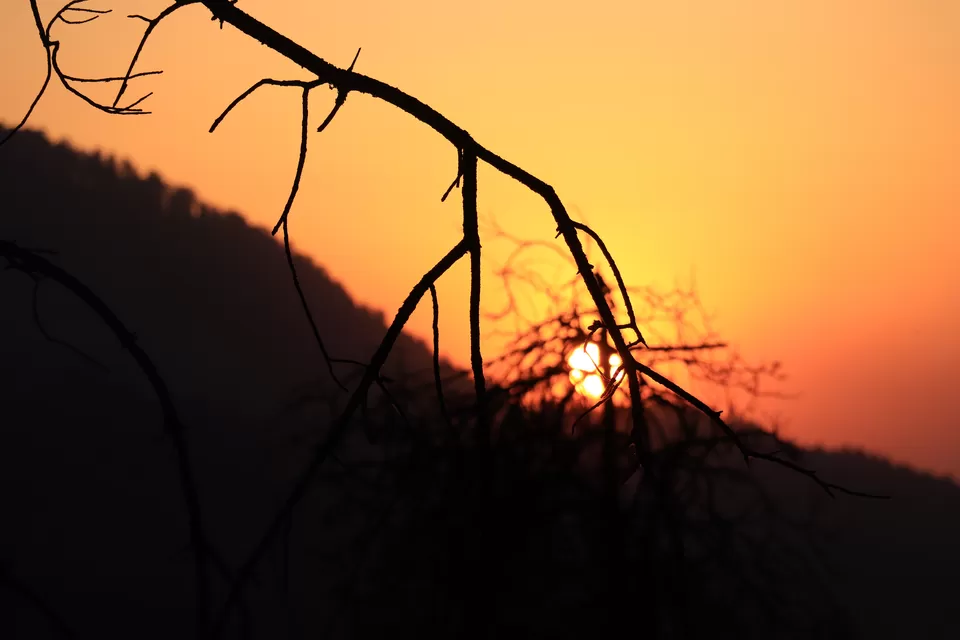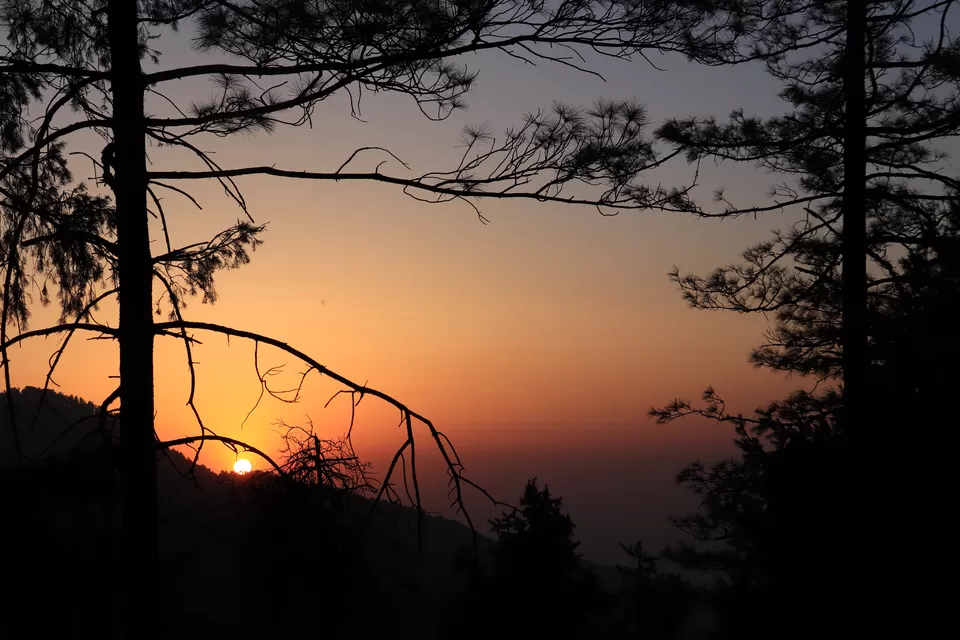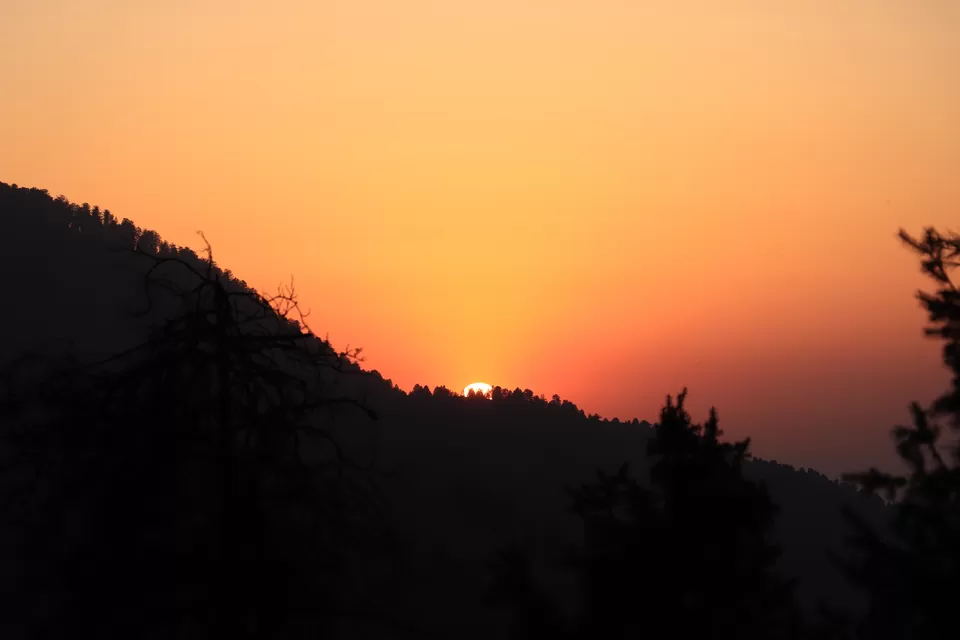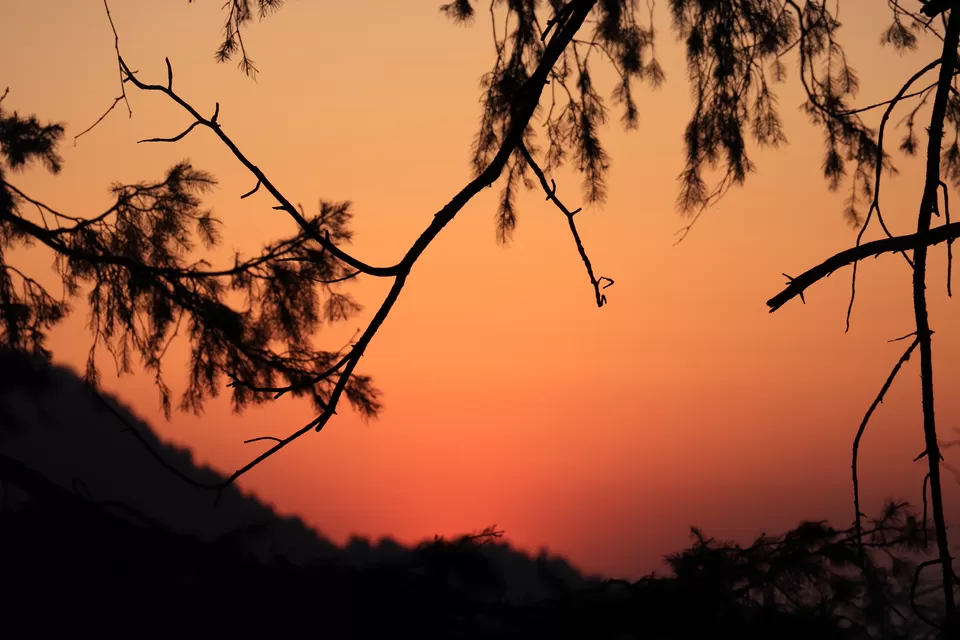 In the evening, as the moon came up along with the chill, all of us settled around the fire for the usual chitchats , music and chatting. After dinner, few of us went for a walk and lied down under the sky in the nearby meadow. It was a full moon , so there were not as many stars visible as I would have liked but still it was quite beautiful. Gazing the night sky in a pitch dark surrounding and almost deafening silence is soothing and peaceful. It's the feeling of being just you and the limitless expanse of the sky and nothing else mattered. Thus, the day ended as we retired to our tents.
Next day I woke up early, in a mission to find a good spot to view the sunrise. I couldn't find a god view of sunrise, but I did end up having a nice walk in the woods. Then after breakfast and a good number of photo shoots with my groupies, we headed back to Baggi. For the return journey, we took a different route. It was through a village. The views were equally pleasant during the return as well, rather I would say charming. The little houses, the sheep, the cattle sheds, little children playing, the mountains in the backdrop, the apple orchard where we rested , the fields , the trees, leaves and the flowers, everything looked perfectly placed like a work of art.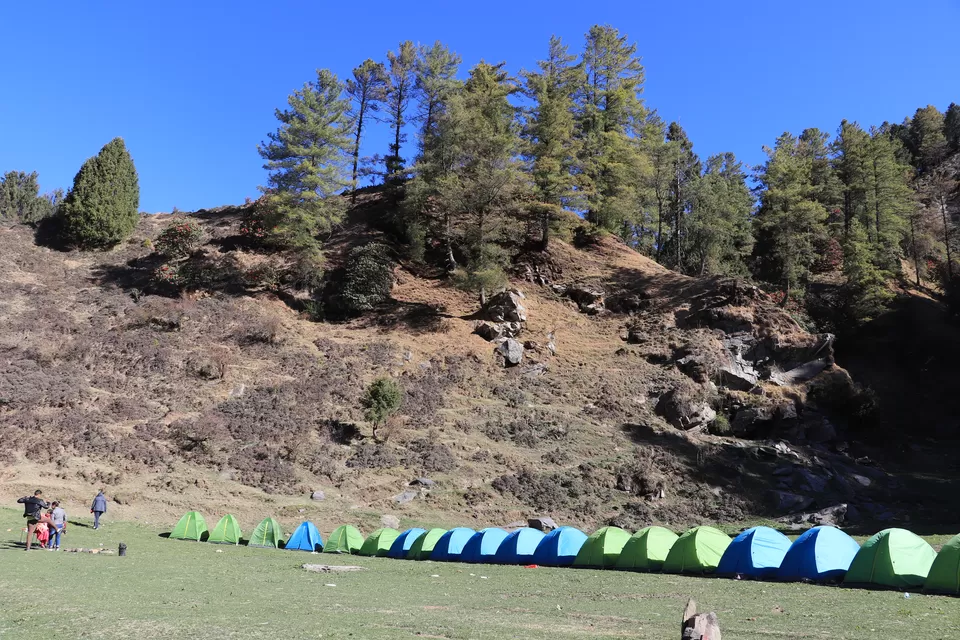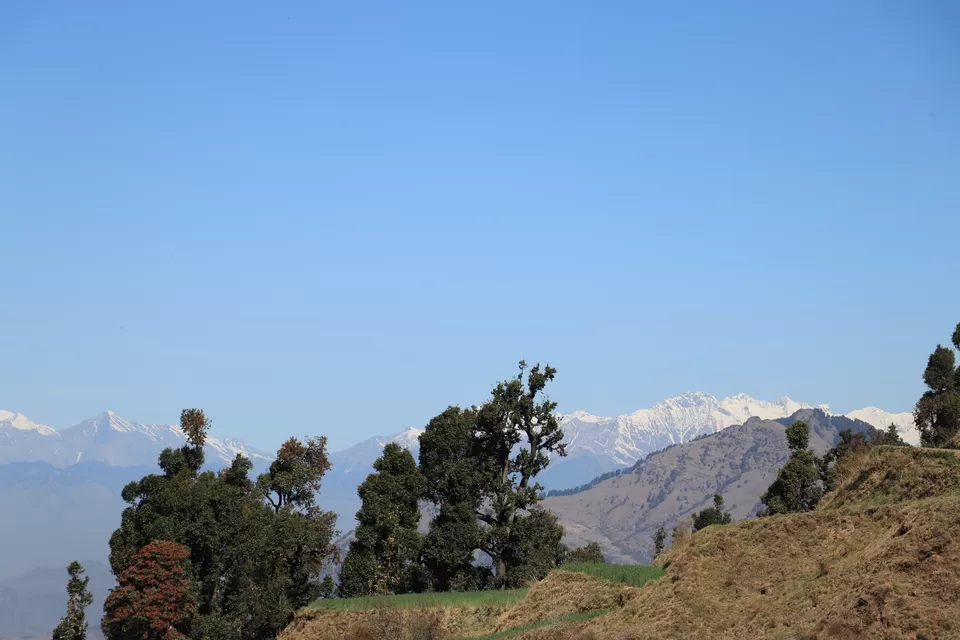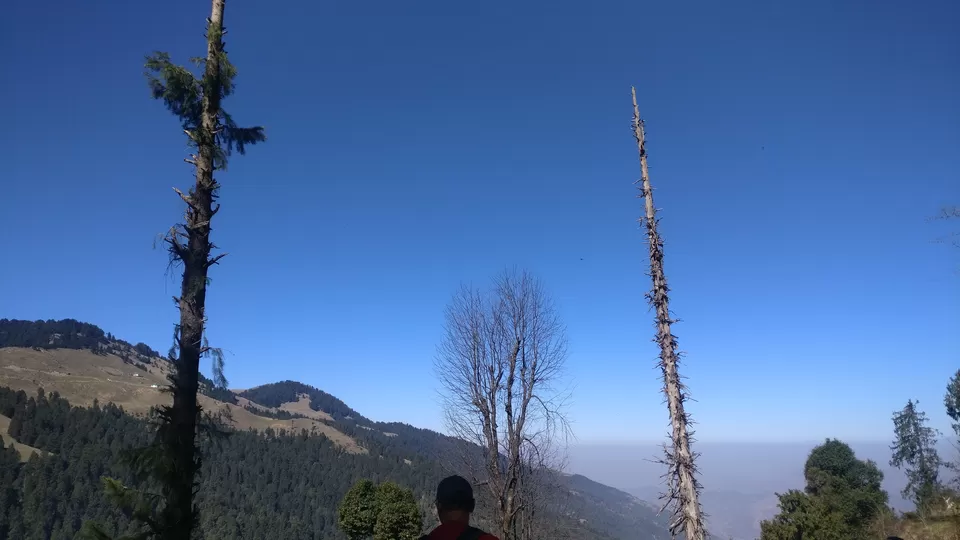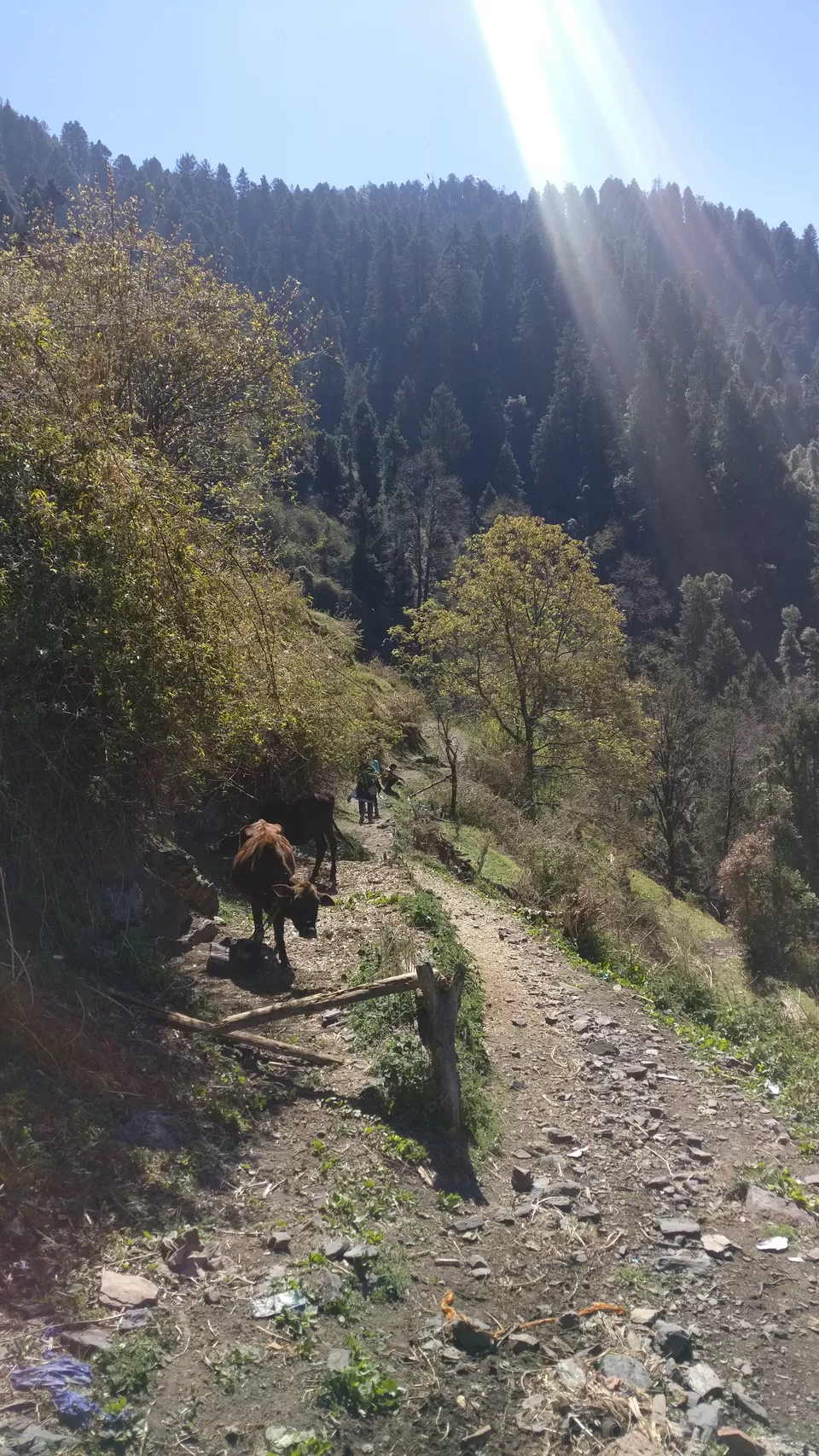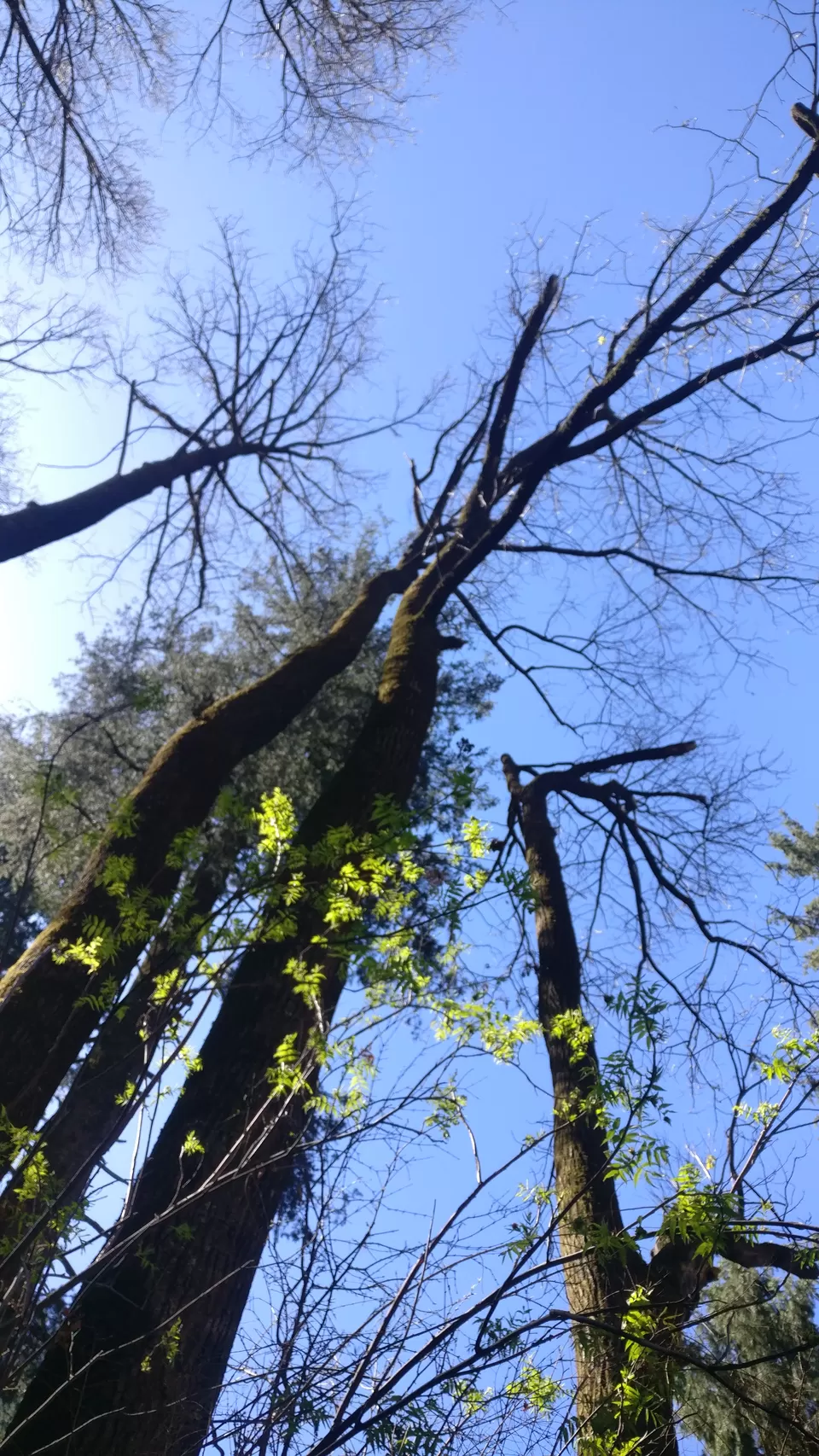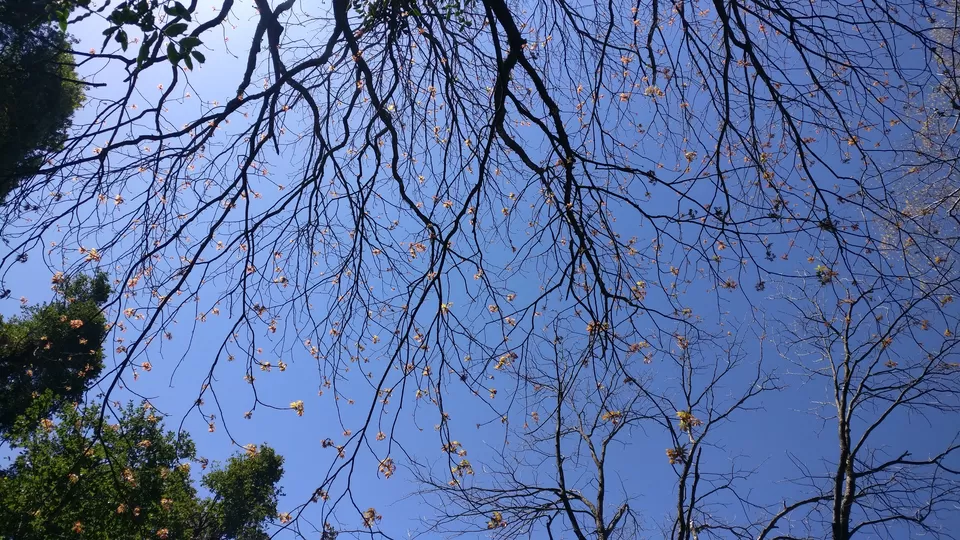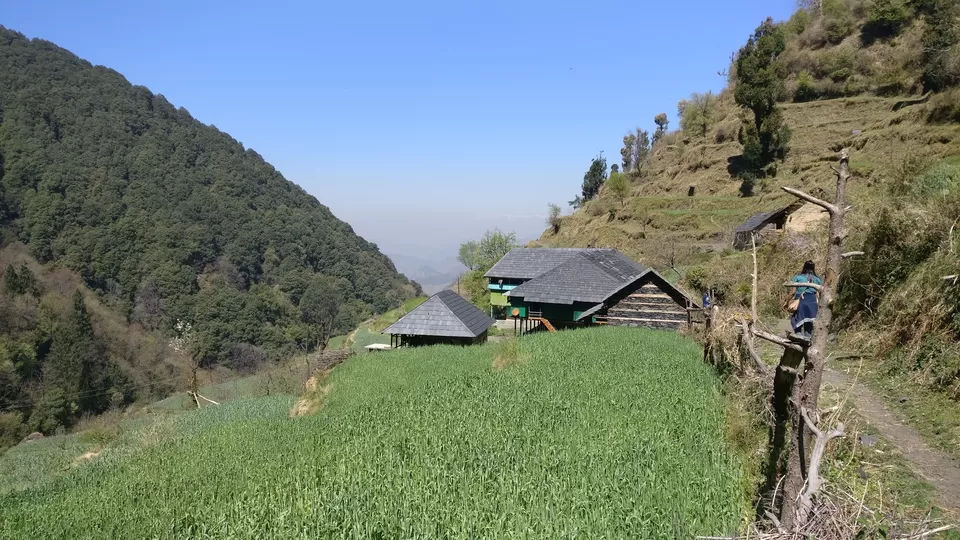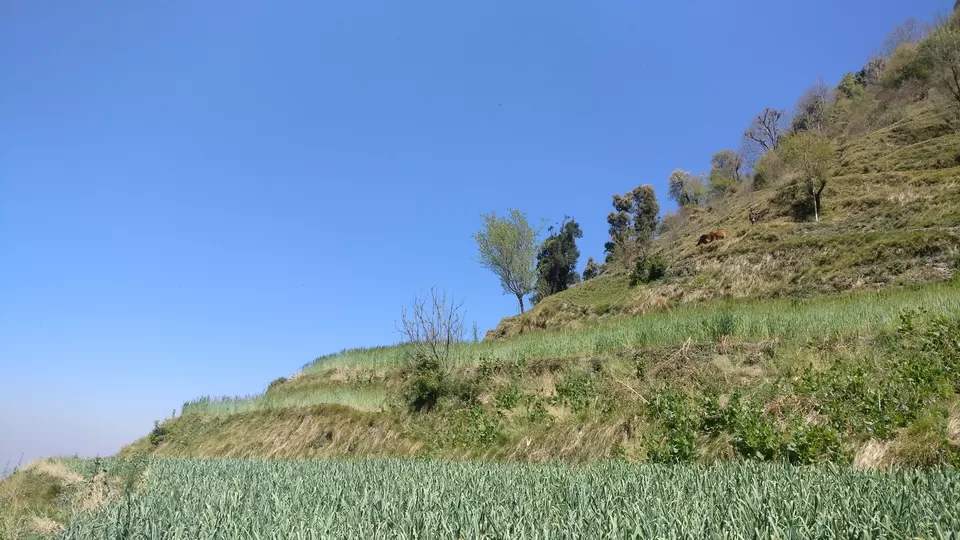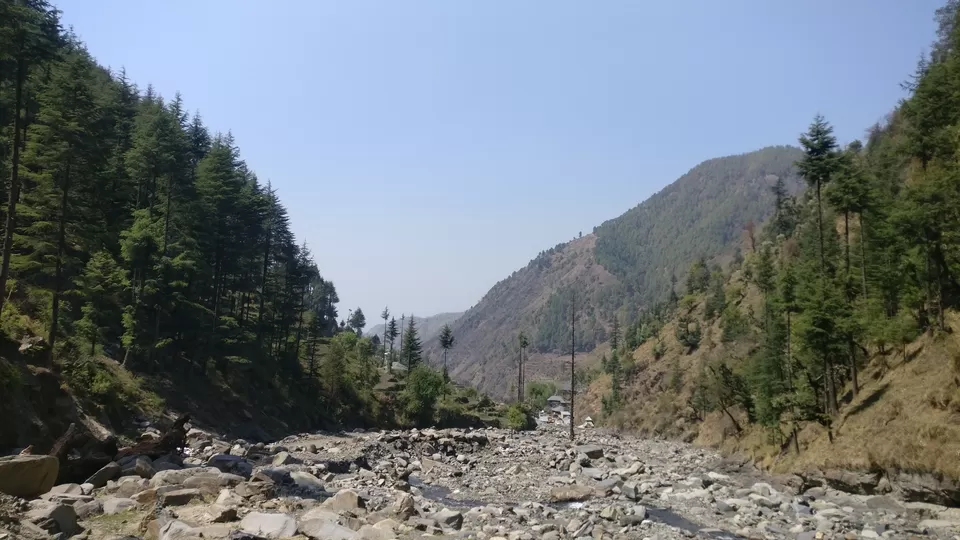 By lunch time, we reached Baggi, freshened up, had some food and started for Mandi. In Mandi, we went to Bhimakali mandir. It's a beautiful temple standing on the bank of Beas river. After darshan, we had a good time playing in the children's park in the temple complex. It was a back to childhood time for us!!.
From there we decided to go to Rewalsar, before starting back for Delhi. Rewalsar is a beautiful small town settled around the Rewalsar lake which is a sacred lake for Hindus, Buddhists and Sikhs. Entering there, we actually had no idea about this place and were pleasantly surprised by its beauty, centered around a lake and surrounded by hills and the statue of Guru Rinpoche towering over the town. We started to walk along the lake to explore the town. There is also an option to hire cycle and roam around the lake. Our first stop was the Buddhist monastery named Nyingma Gompa which is situated at the lake front. Then we visited the Drikyung Kagyu Monastery on the opposite side of the lake . It's a little uphill and is home to the statue of Guru Rinpoche or Padmashambhava. The moon rise view from the top of this monastery was an absolute beauty. Then we headed to the Krishna temple and the Gurudwara. By then, we were very hungry and went towards the market to have some yummy roadside chaat and tea. Next stop were the little bakery stores, where we got some local cookies and snacks to take home. As dinner time neared we went to a little restaurant and relished some yummy Tibetan food. Overall, it was a very beautiful way to end our trip. This charming little town really won my heart. I even forgot to take pictures most of the time as I was lost in its tranquility. There are the Naina mata temple and the Padmashambhava cave, for which you need to hike a little, but we didn't have time for that.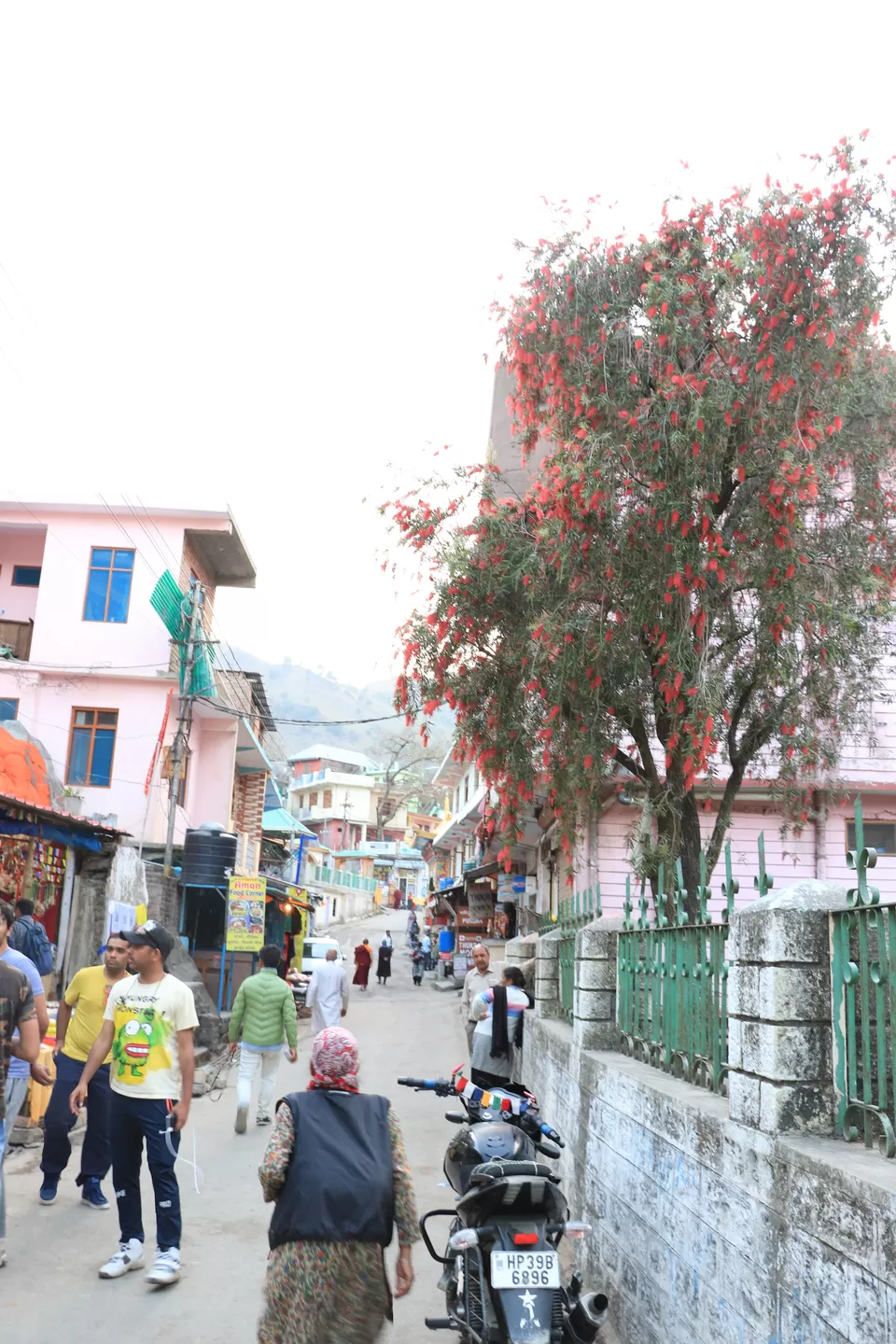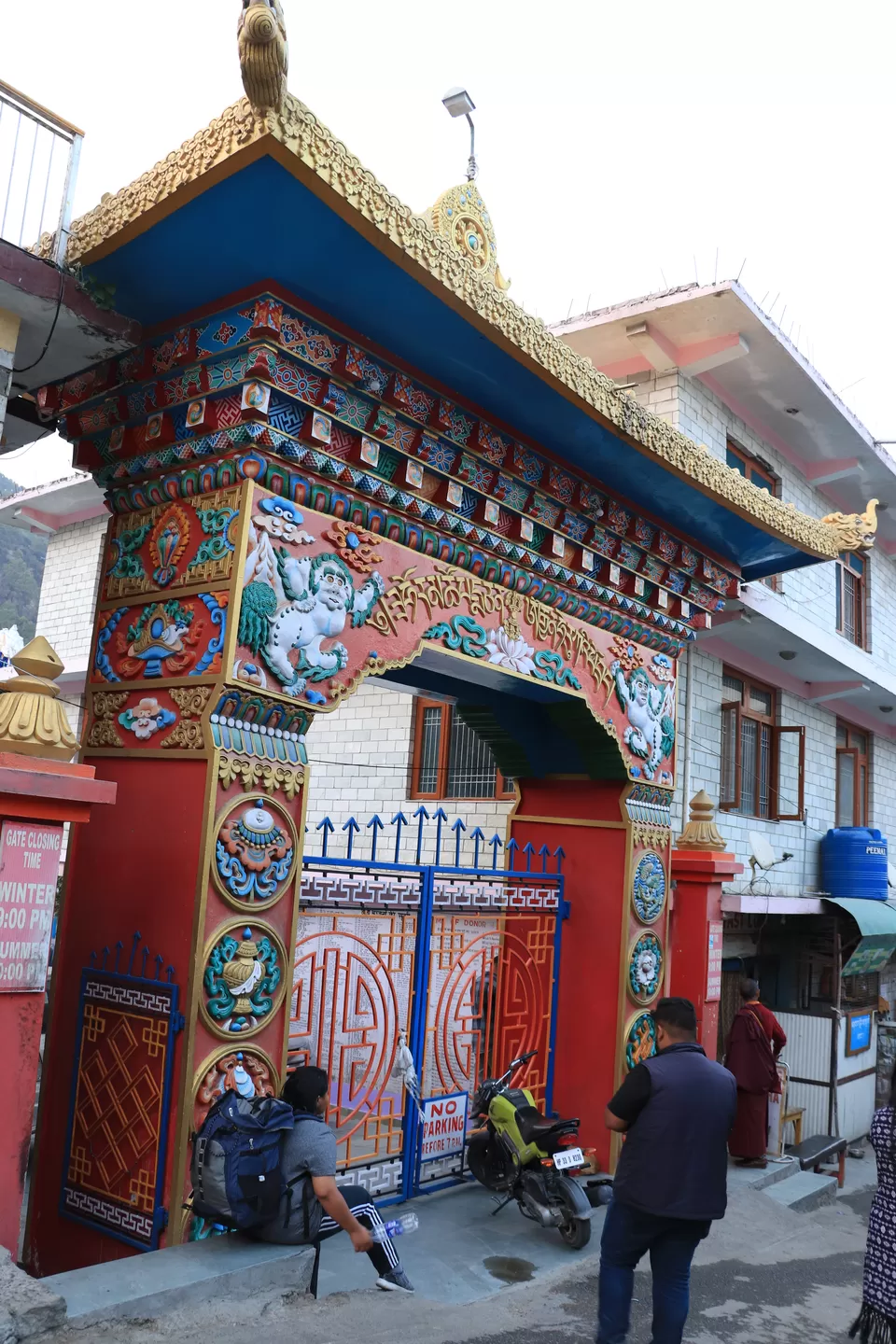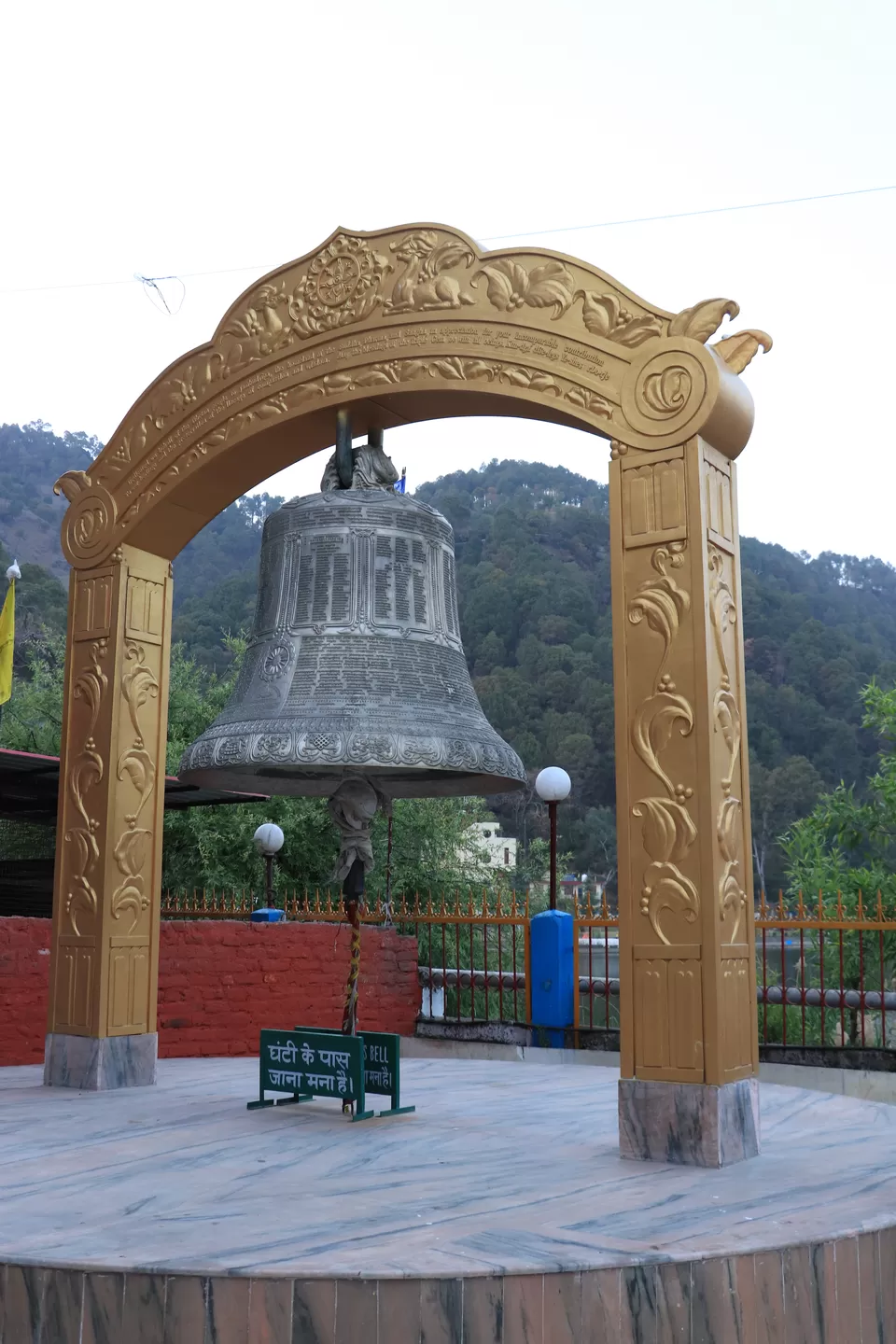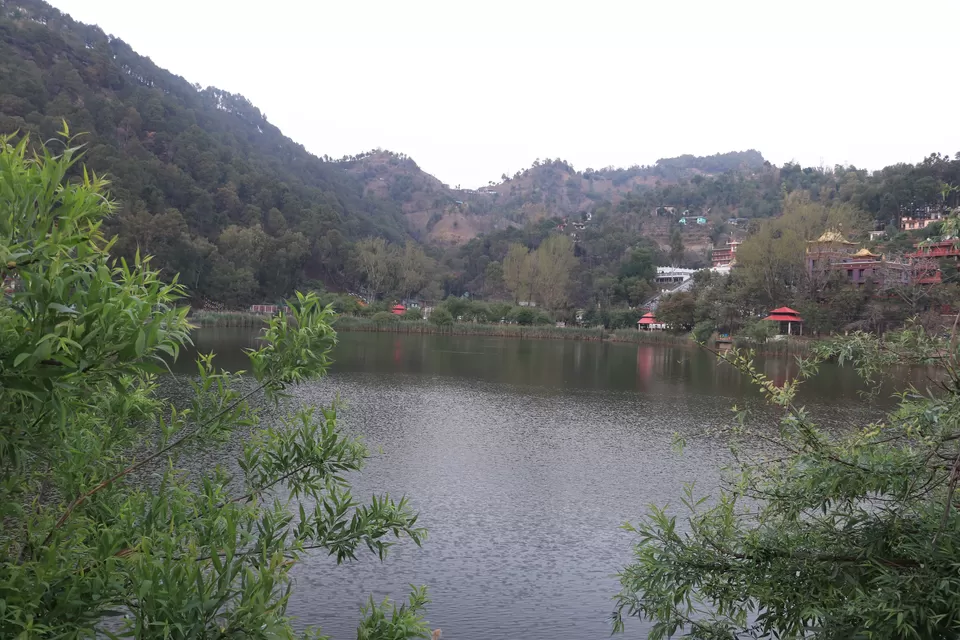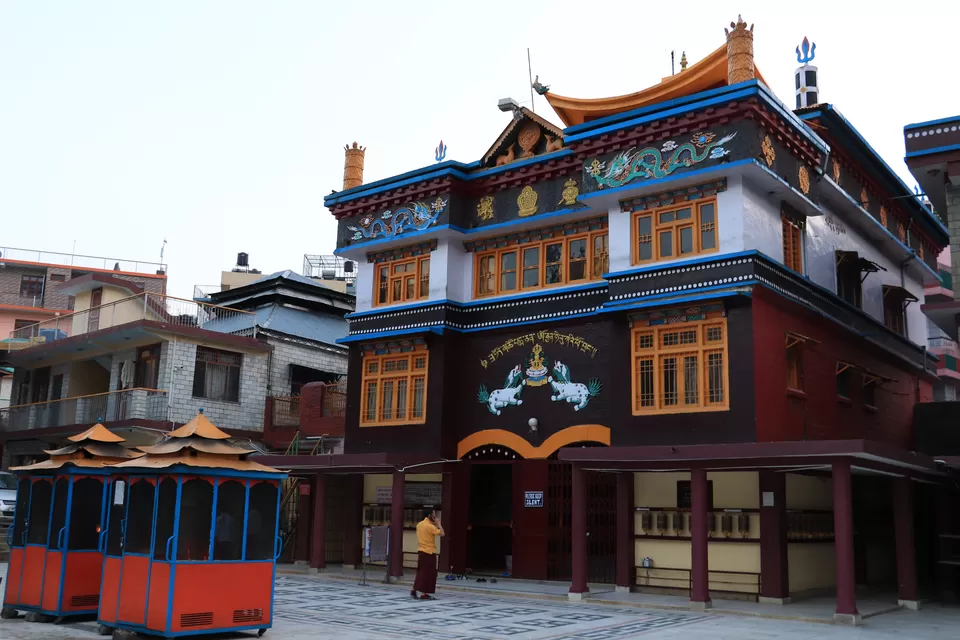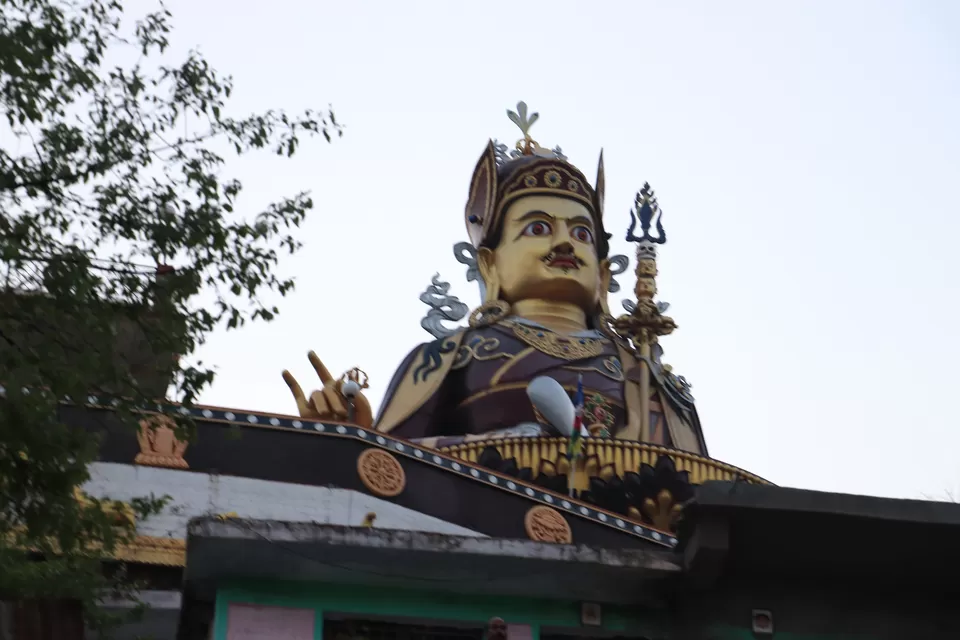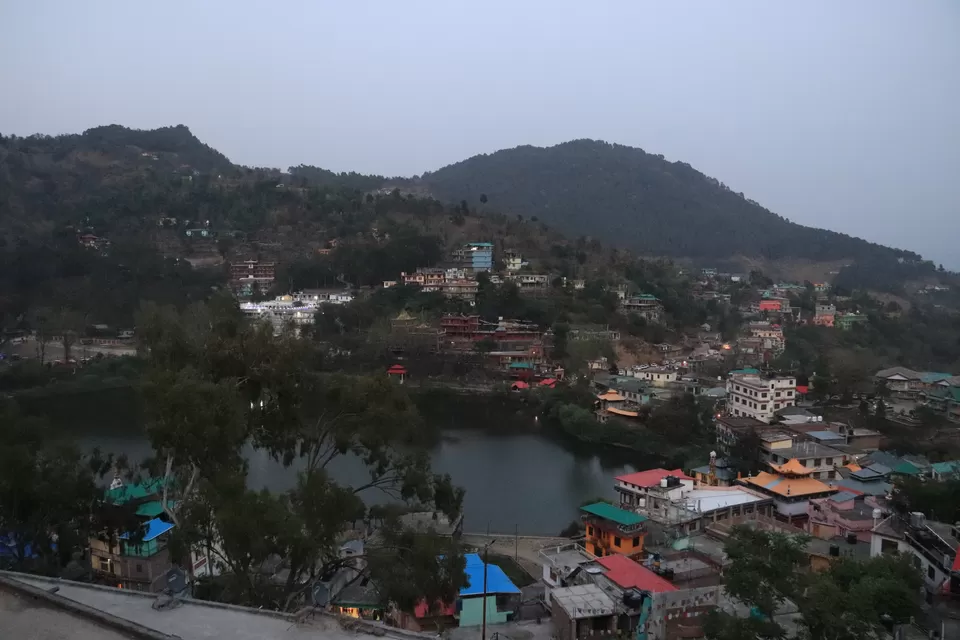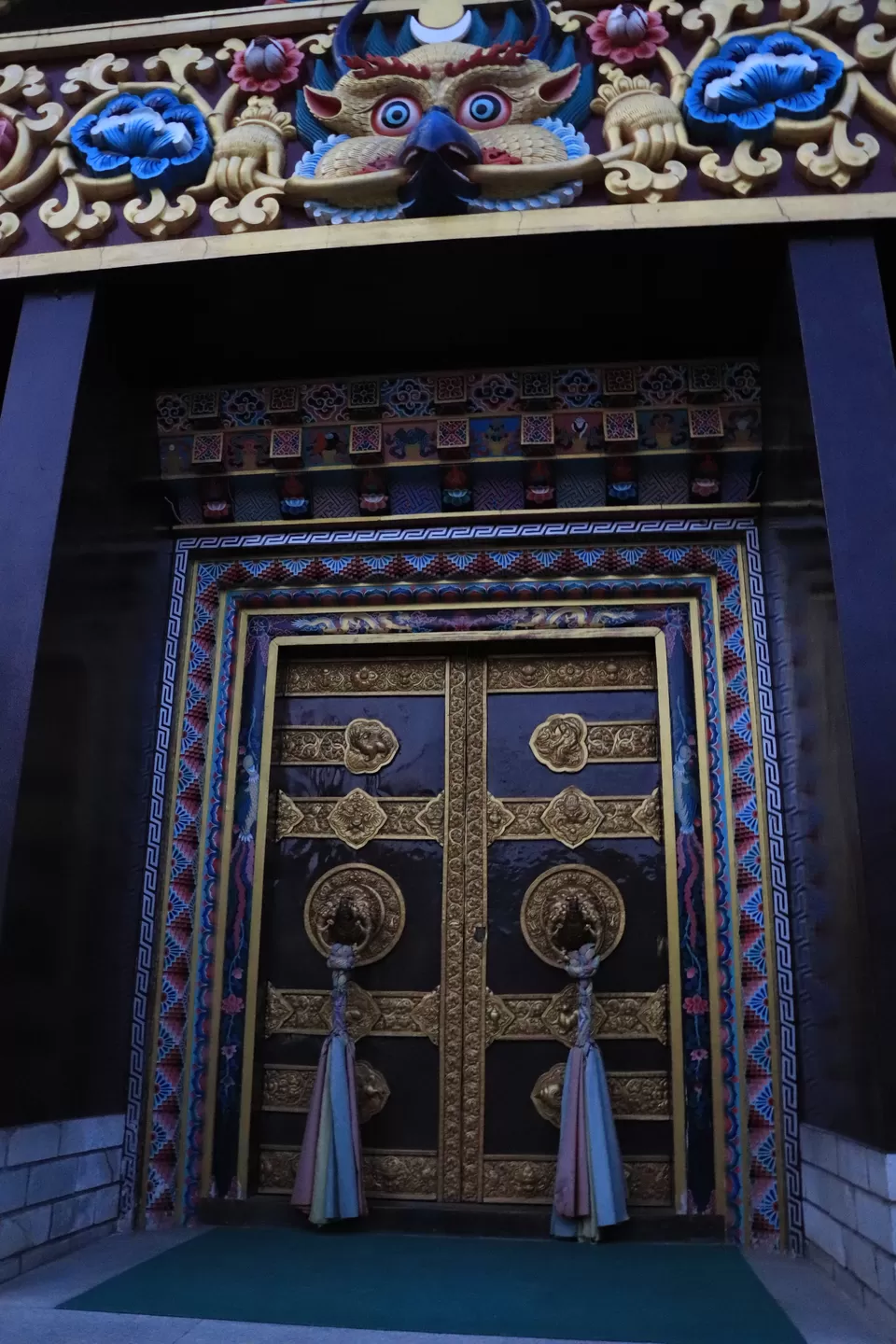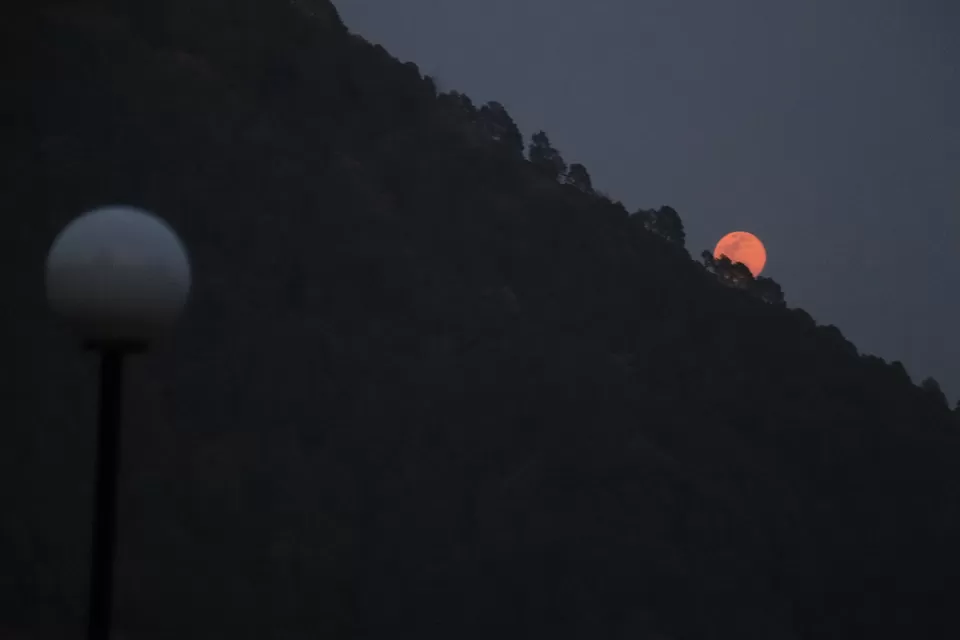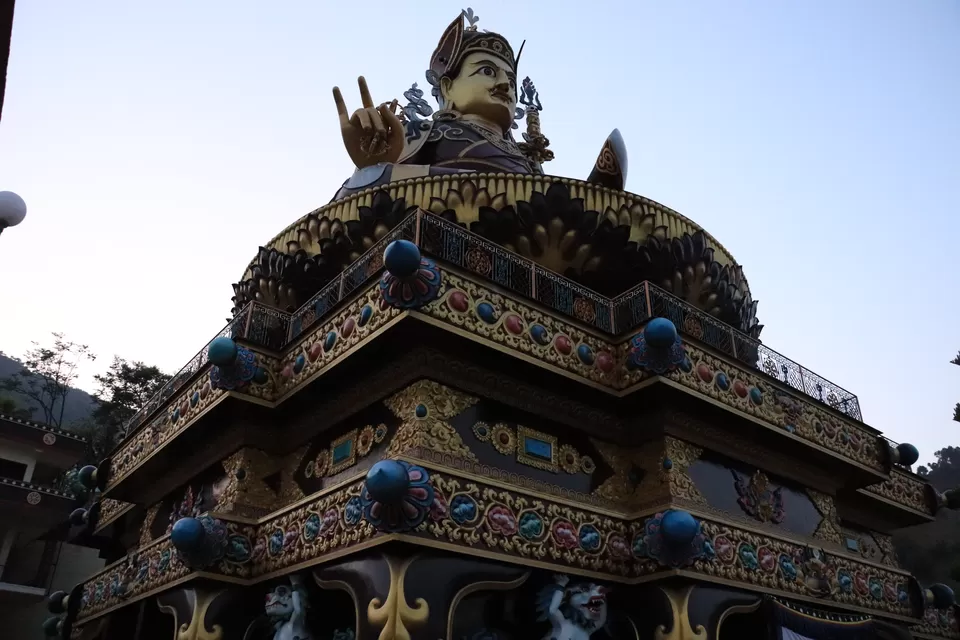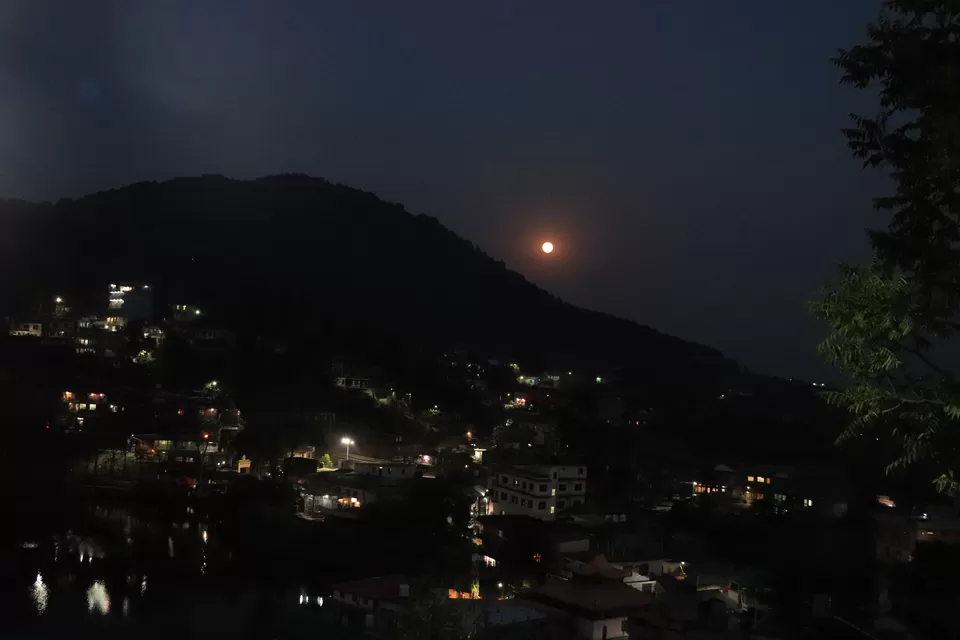 So with a satiated tummy and heart, we started our journey back to Delhi. It was a new experience for me. Being an introvert, I was not sure, if I could enjoy a trip with a group of complete strangers. But the truth is within couple of hours of the journey, I forgot that that I didn't know these guys earlier. Probably that's the beauty of travel, to experience new things, to know yourself better and to open yourself to new ideas, people and culture.
Few Tips:
1.Try have a camp some where near to the lake, so we can go there during sunrise and sunset. The view would be mesmerizing. And if its a full moon, its added bonus.
2.Plan to spend a couple more hours in Rewalsar, its worth it. I couldn't get enough of it as didnt have more time before sunset.