Rakchham is a hidden Paradise in Sangla Valley, Himachal Pradesh on the bank of river "BASPA".
it is just 10kms before Chitkul Village.
I went there in winters when it was snowing like heaven and temperature was (-15°C ) . This is very small village with high glacier Mountains. if you find a place to traveling solo, this is the best option.
Winters are very harsh there. I was keen to see how people lived in the extreme cold. But I guess as my experience says winters are the best season to see there local's life, How they live, how they servive.
if they, why not we?
You can explore this valley in 2-3 days with beautiful different-different nature views, Can camping there, Hike around the valley in Winters, Meet Locals, sit around Frozen Baspa River sides. It is a picturesque Kinda place.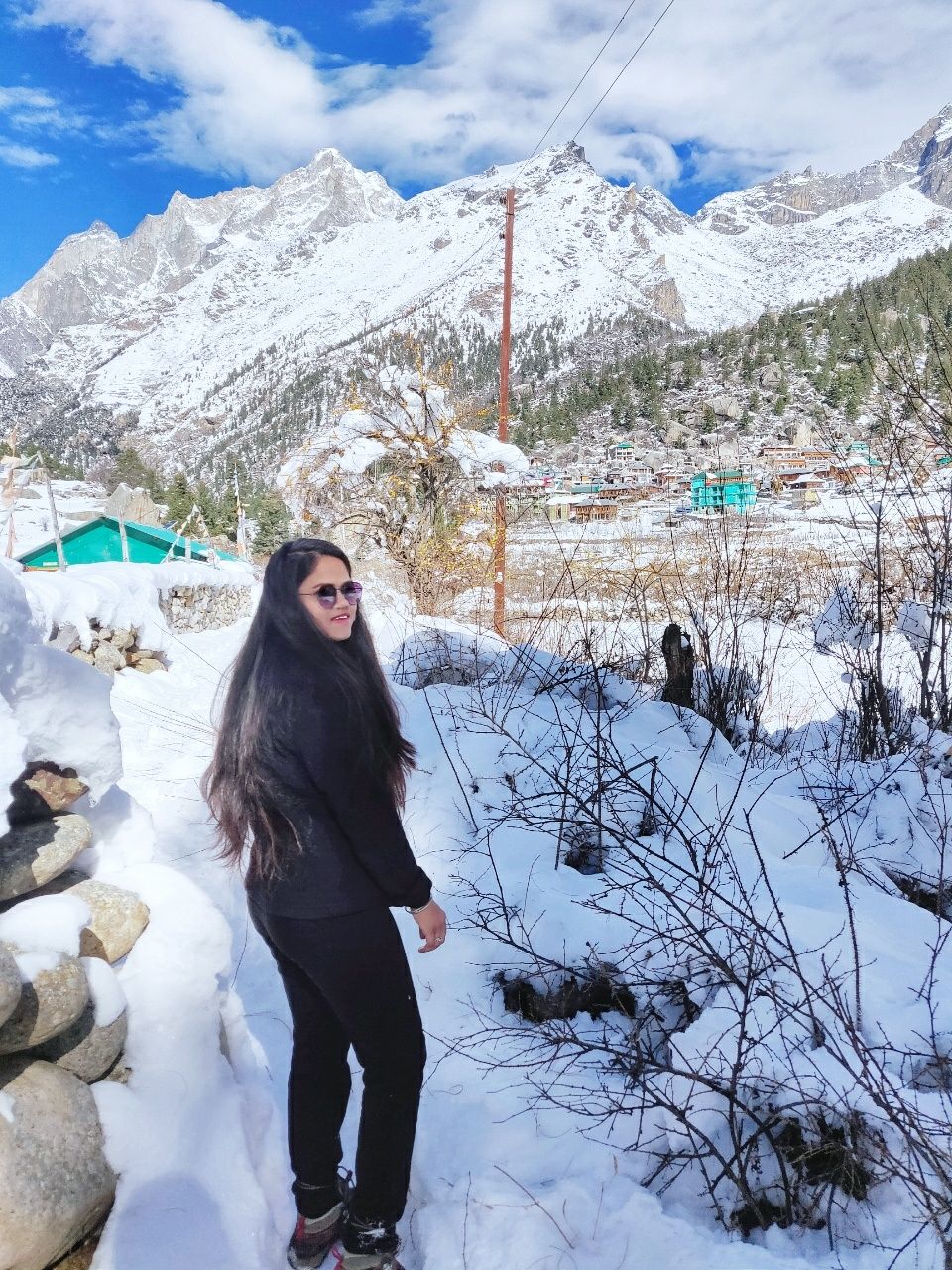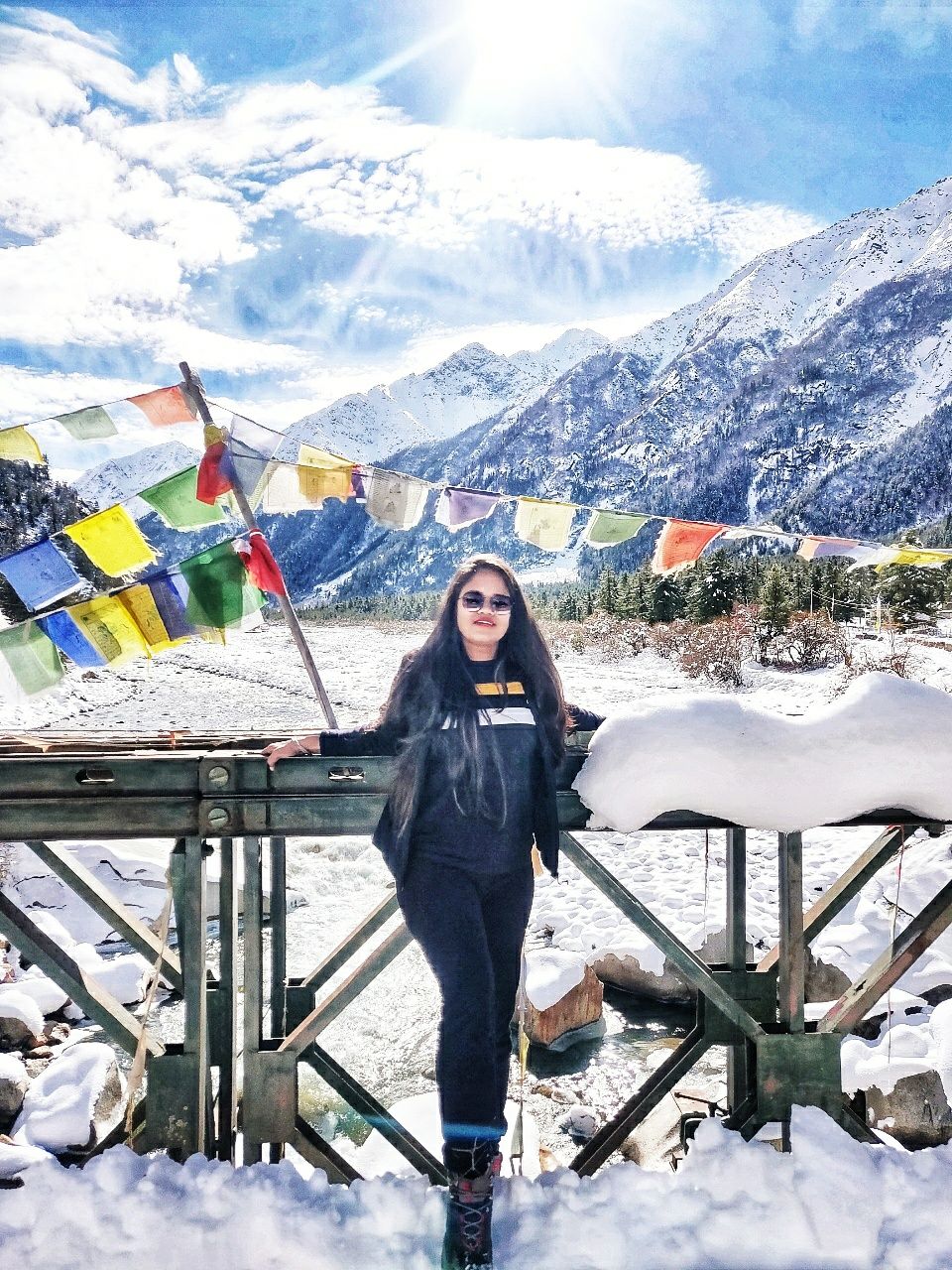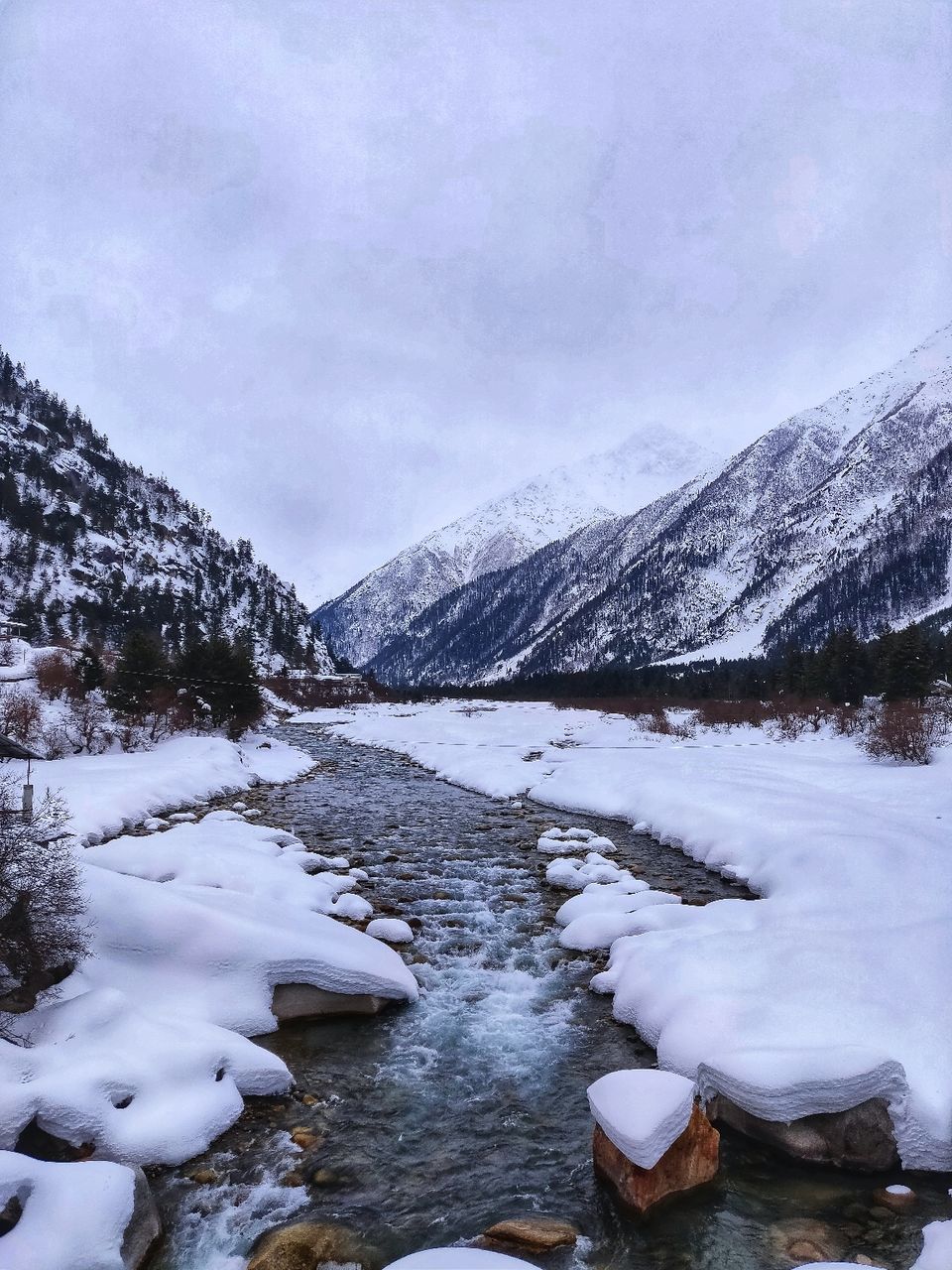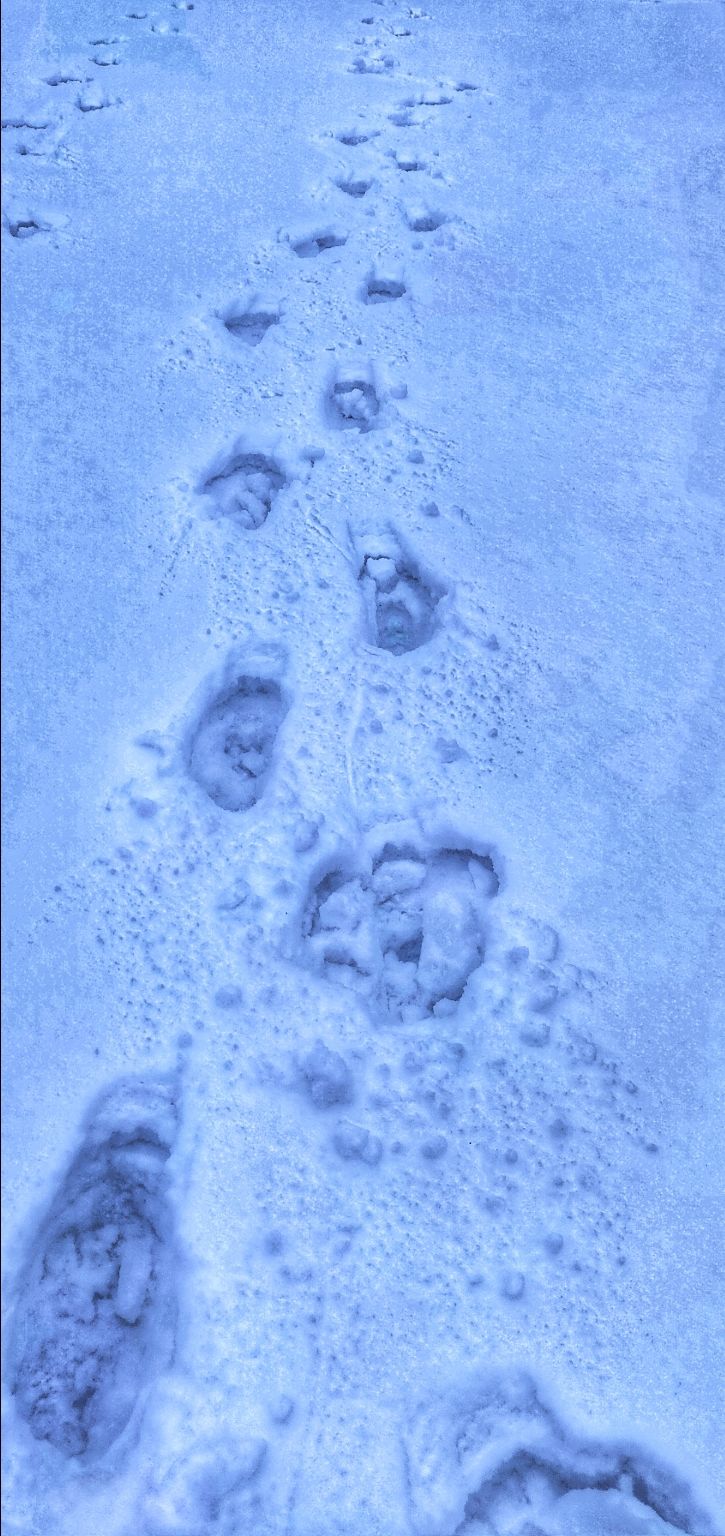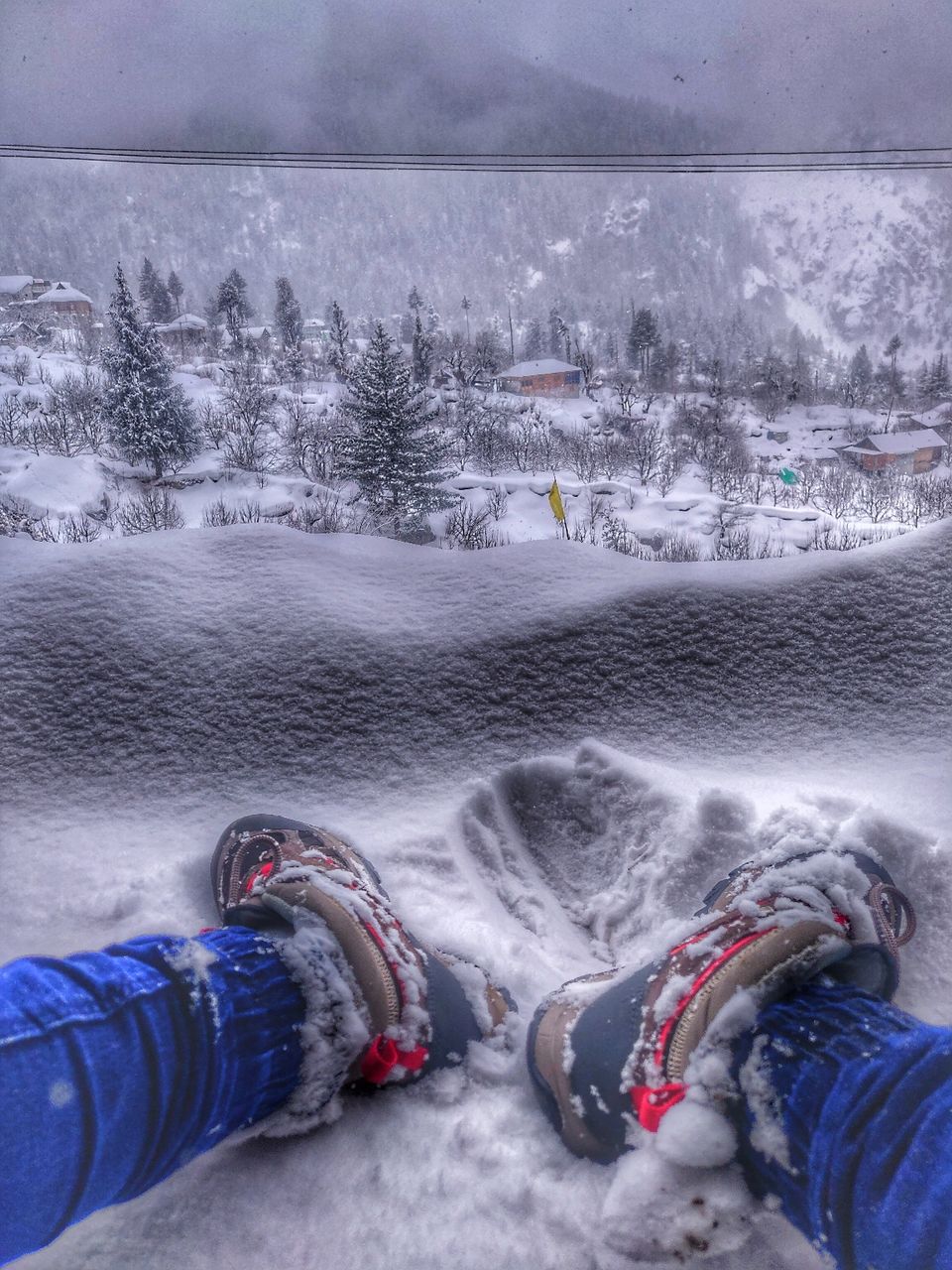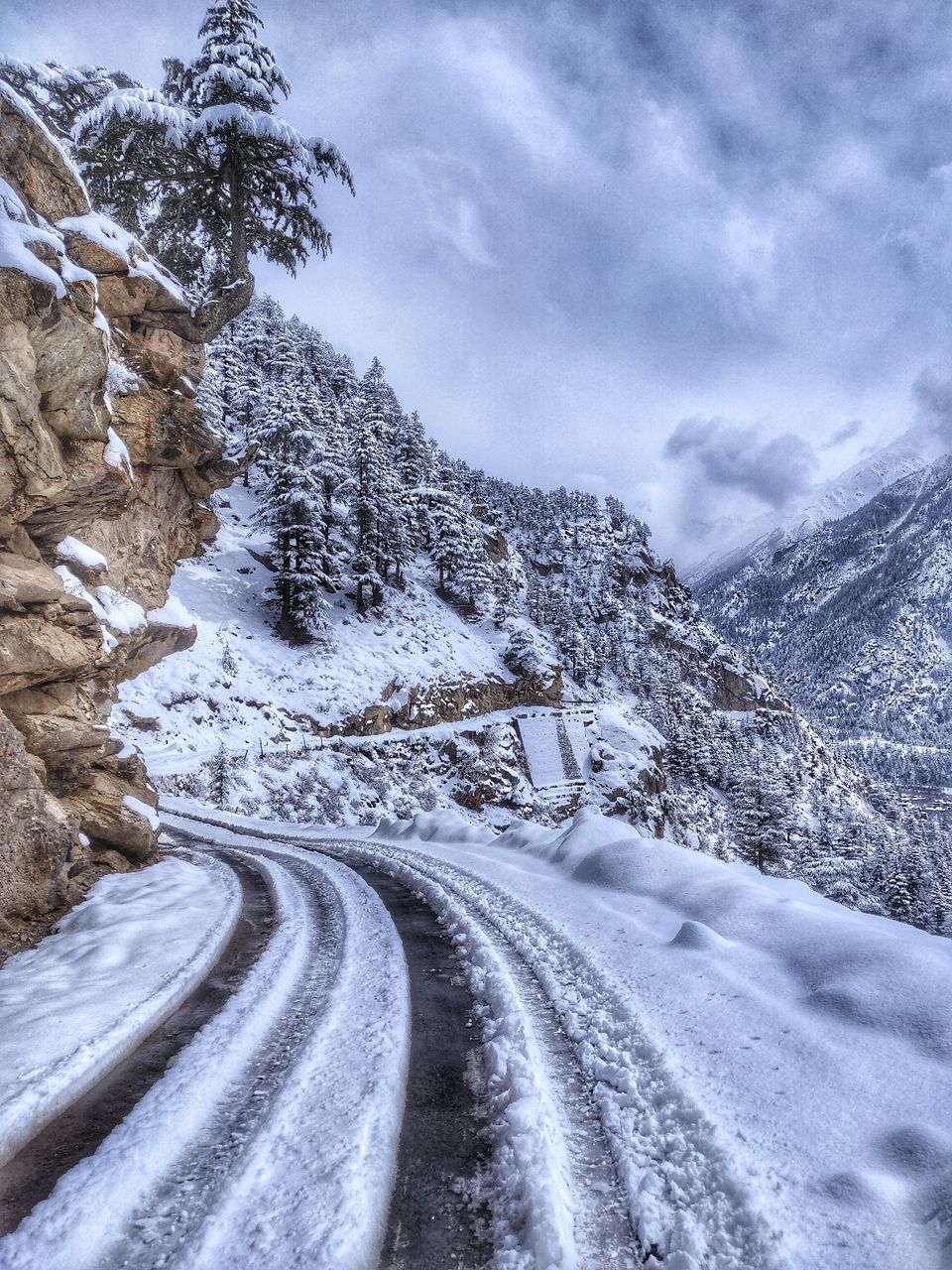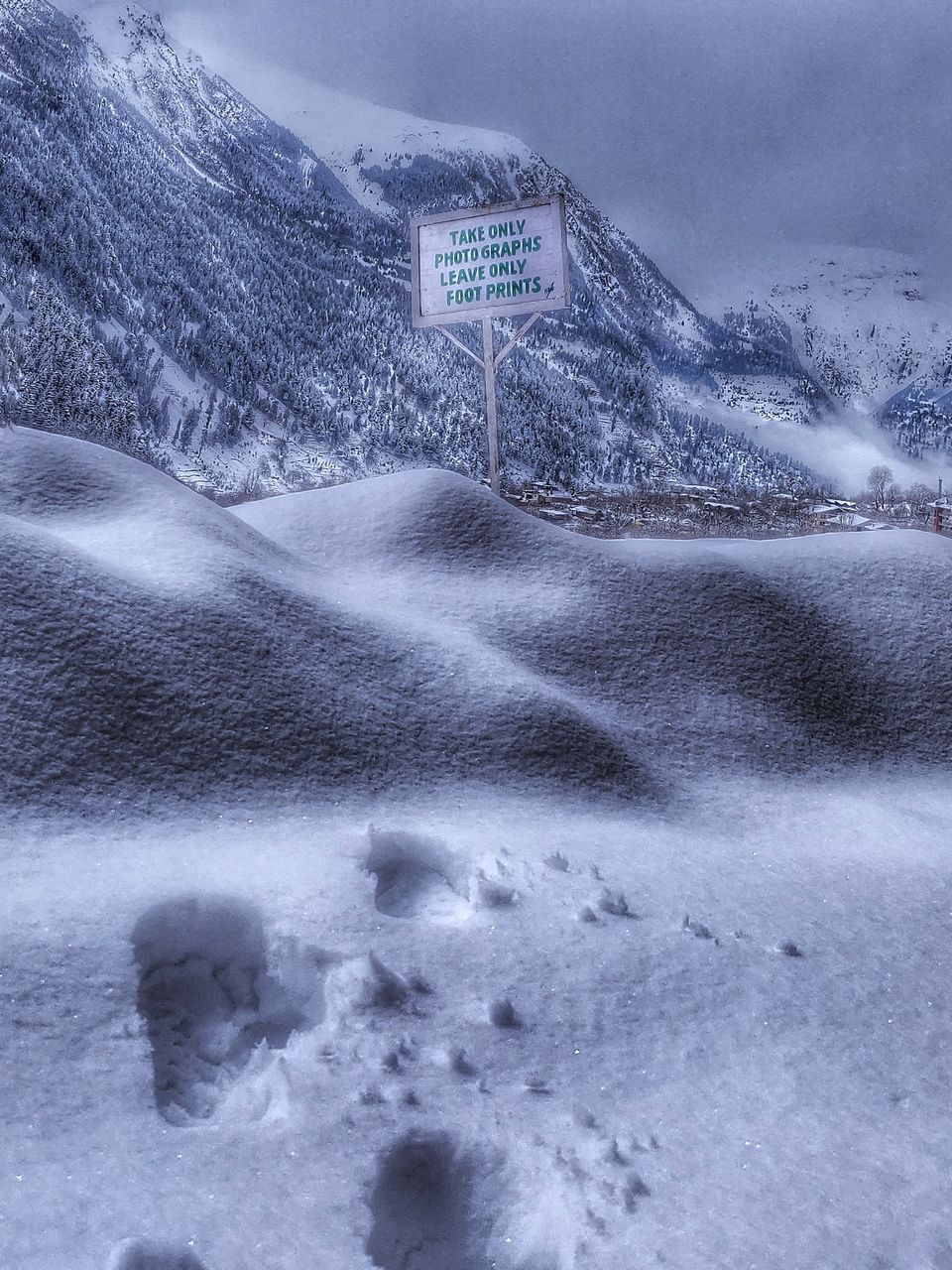 Rakcham is a very beautiful place. You should definitely visit this place this winters. i recommend you this place for Winters. I must say, You will get unforgettable experience.
There are very less options to stay in winters.
Beacuse in winters this place adope snow on it. roads get snow blanket on the roads.
I stayed at "Kinner Retreat Hotel" which has very beautiful balcony River view.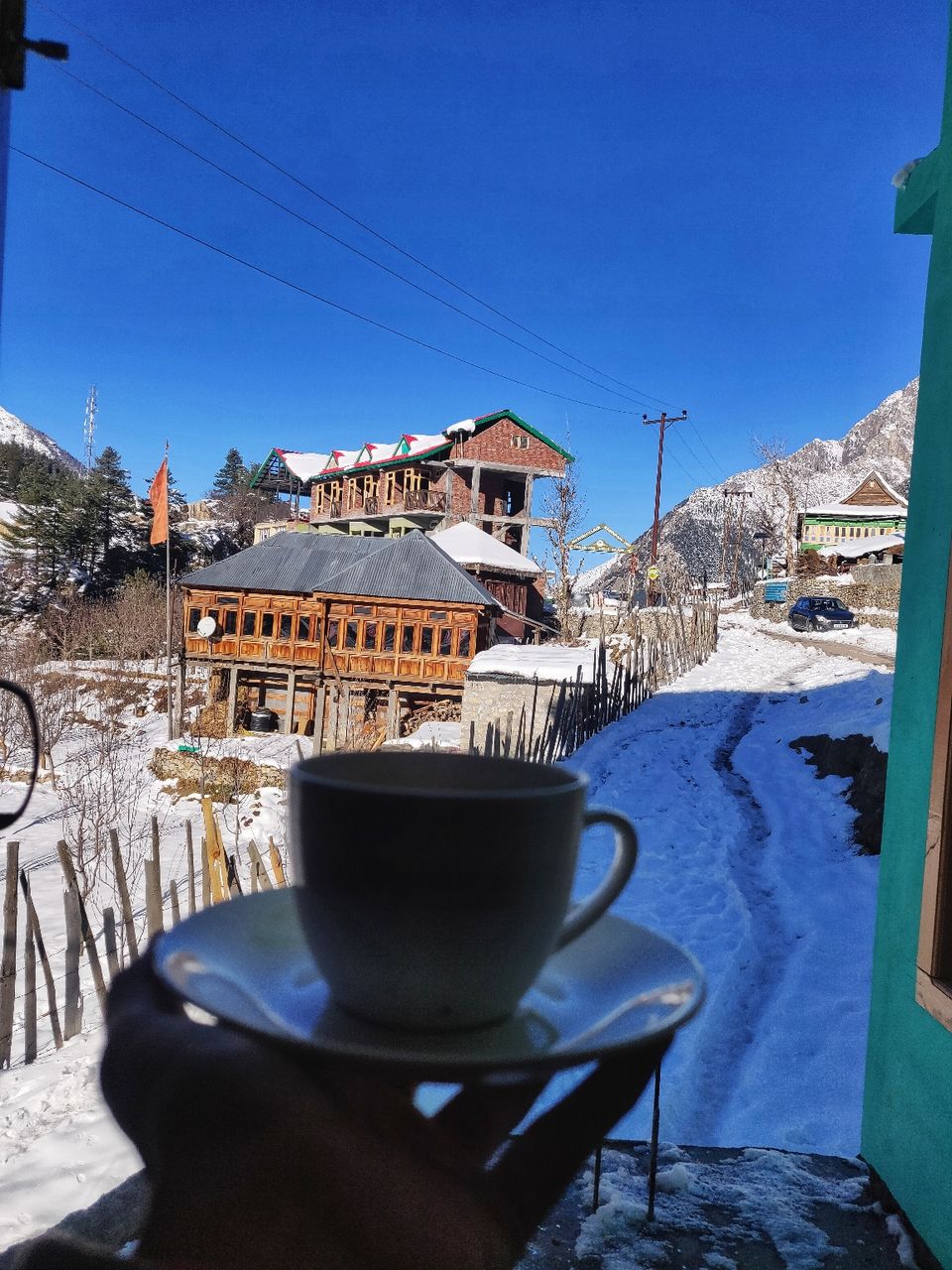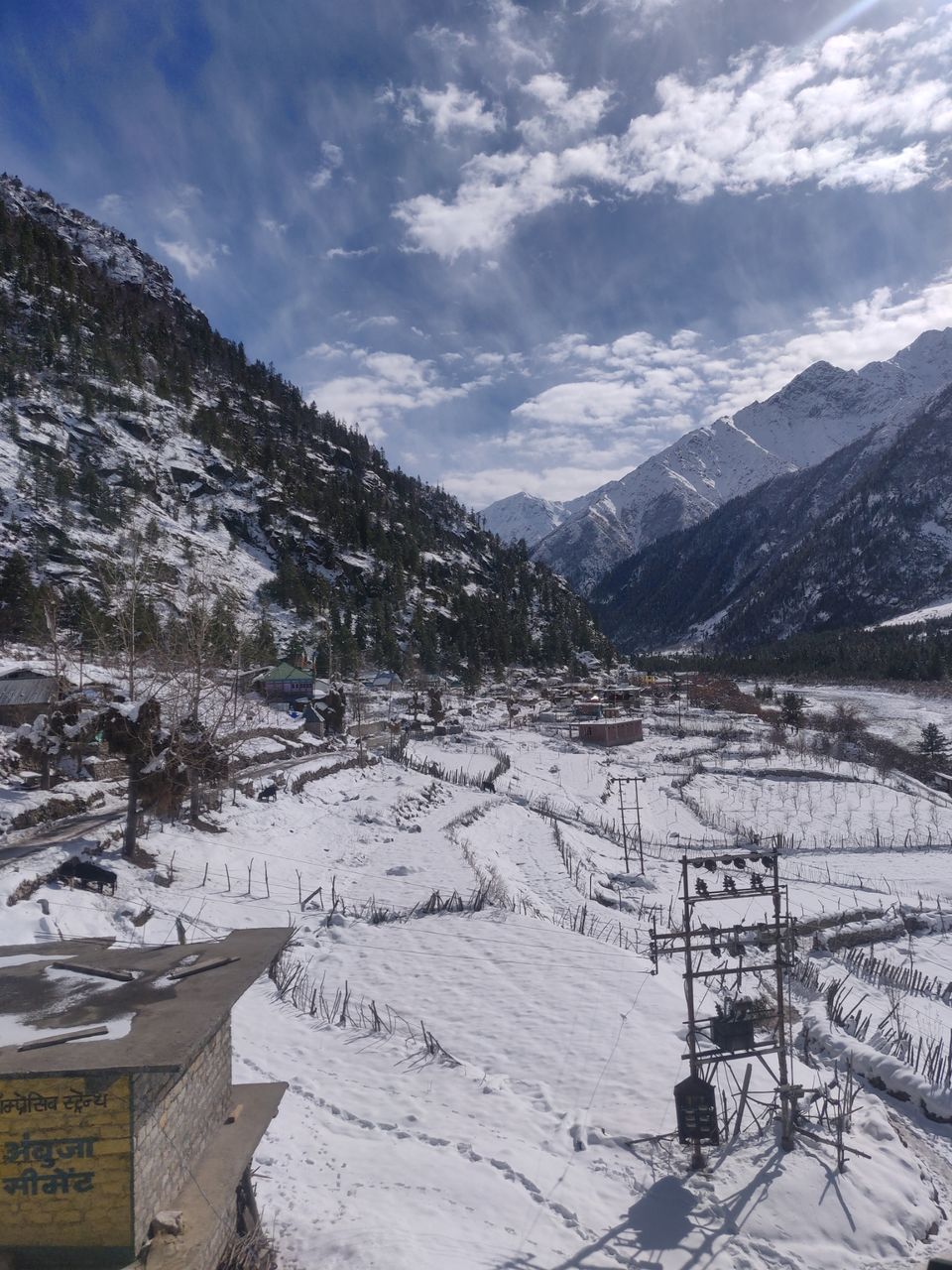 How to reach Rakcham:
In Winters it is very hard to reach there, As the roads are like covering with full of snow. there is very less transportation connectivities in winters.
From Delhi take a bus (HRTC) to ReckongPeo. it takes around 14 hours.
and from Peo take another bus to Rakchham. it takes around 3 hours.
Or you can hire a taxi to Rakchham from Chandigarh/Shimla/Rampur.
Best time to visit
:
Every Season for this place has different texture. this place is very Serene with the beauty of this place.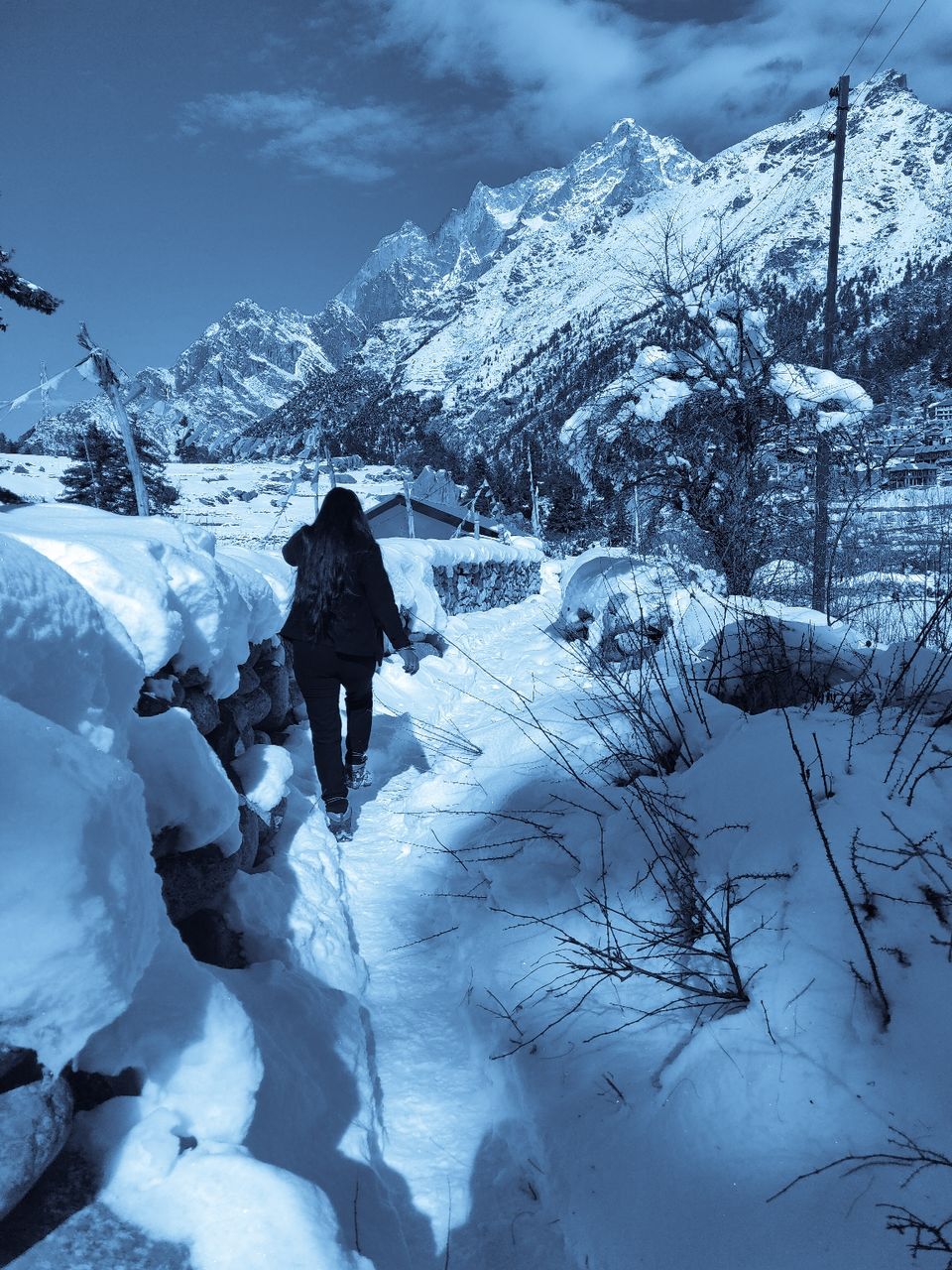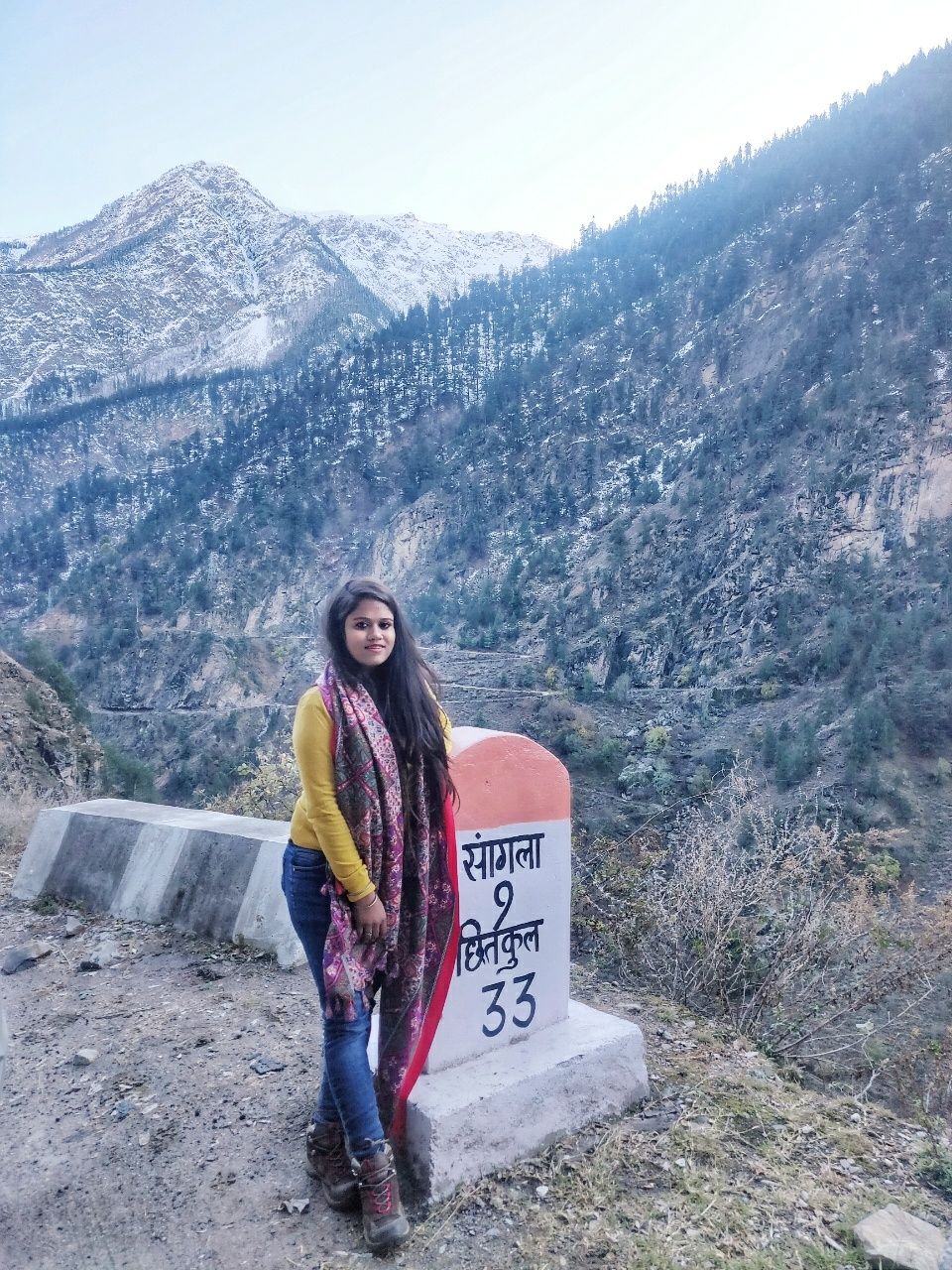 Where to stay:
There is a lot of option to Stay in season time. But in winters less options are available because of there ia no running water in taps.
But you can find there some Homestays and Hotel.
If you have any queries regarding this place, Feel free to contact me.
Instagram : resh_mahawar.
Facebook : Resh Pooran Mahawar.
YouTube : Resh Pooran.