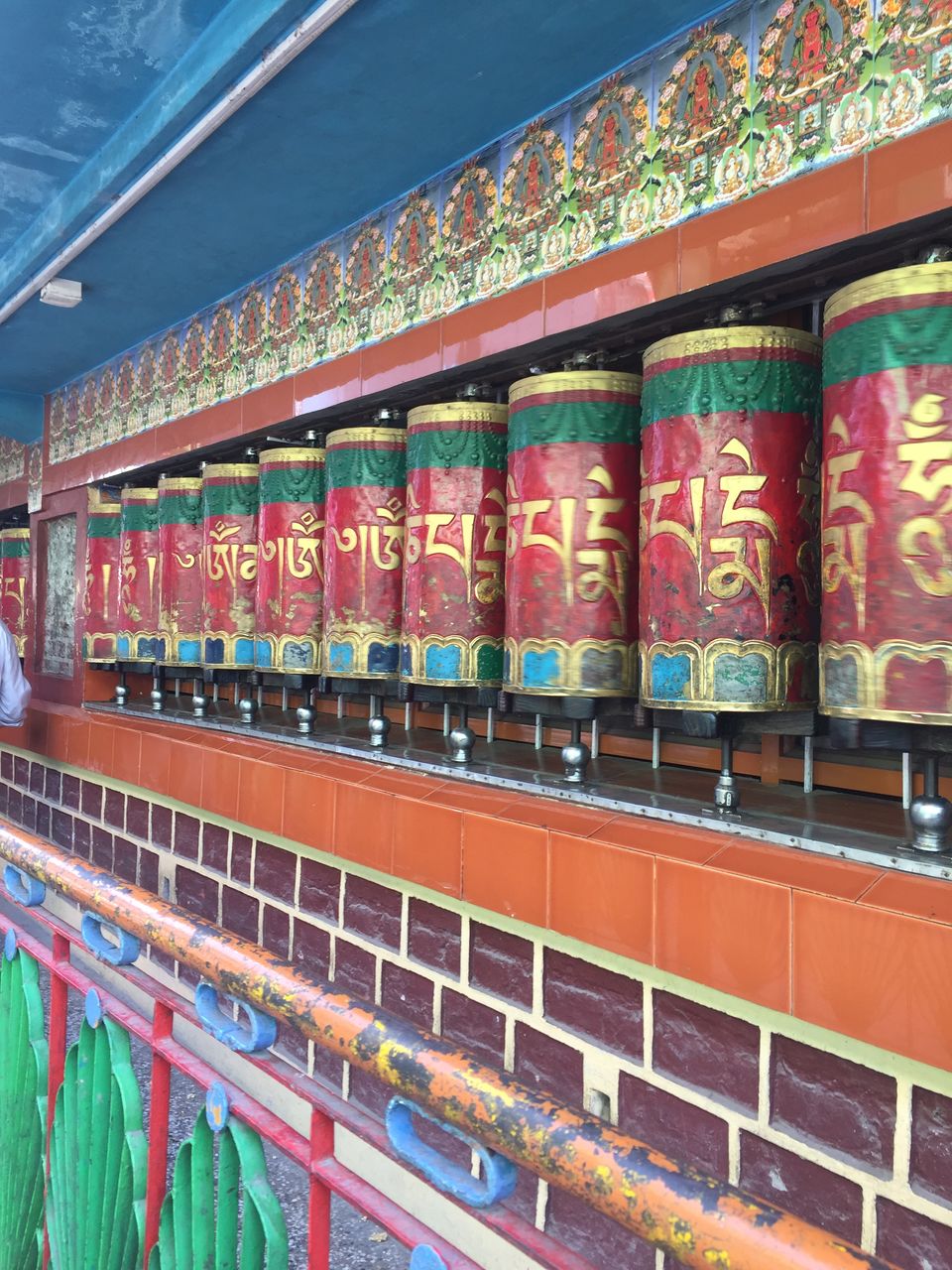 Verdant valleys and vintage cafes, cozy lanes and hospitable locals, lip-smacking momos and aesthetic handicrafts, good vibes and winds spreading peace and compassion in the air, being emitted by the prayer flags, are all that makes Dharamshala, a destination that is one in a million. They say, vibes don't lie, and I consider myself fortunate enough to experience this first-hand by basking in the glory of this place, and that's what makes Dharamshala or more precisely, it's upper town Mcleod Ganj, one of Himachal Pradesh's irresistible destinations and one of the my best trips of 2018. I've been waiting (truly, madly and deeply) to visit this place and finally all my visualizations turned into manifestations in April 2018!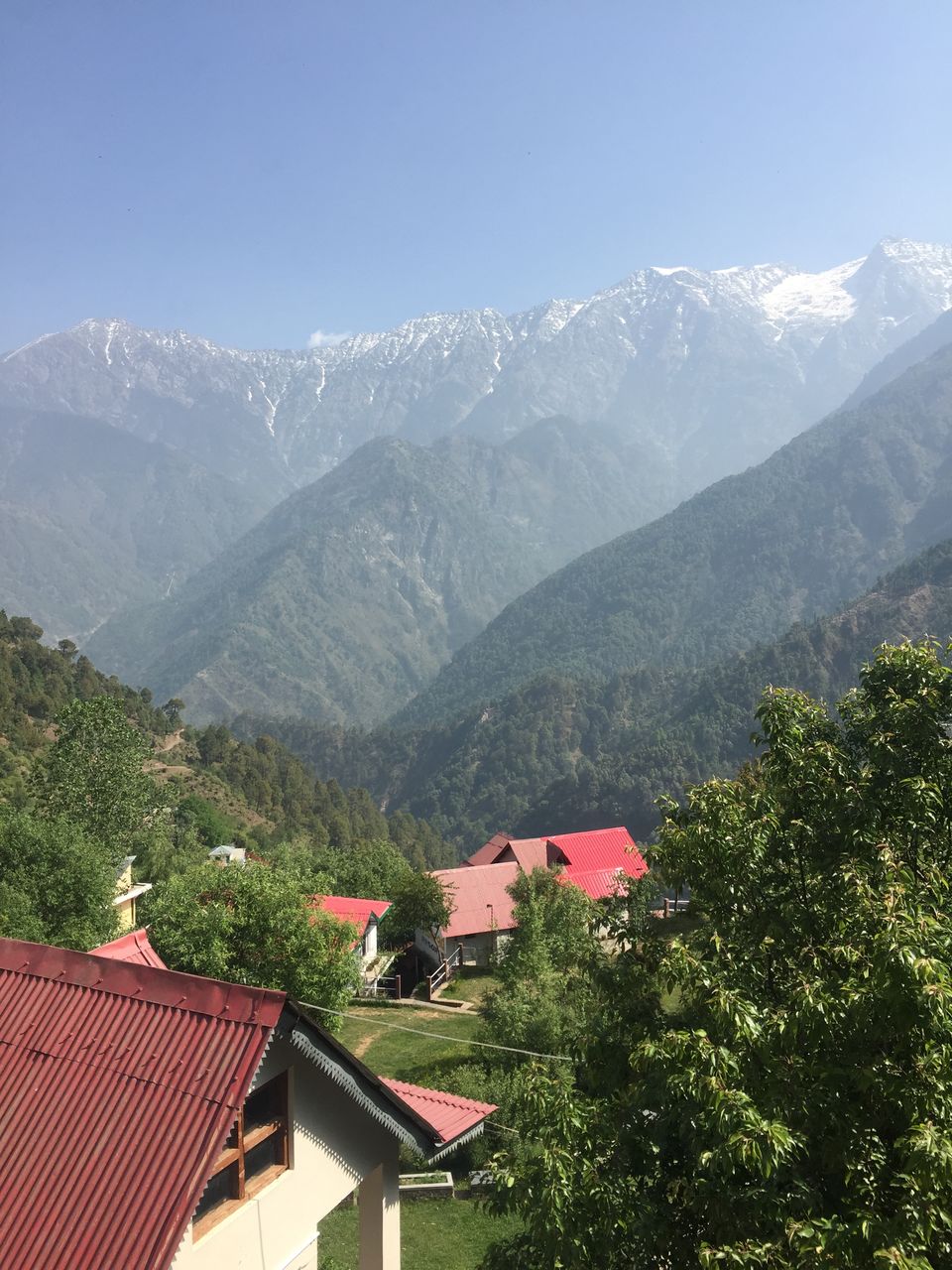 Dharamshala is an amazingly versatile destination, whether you are after a luxurious honeymoon retreat, or you are a lively backpacker or looking for a family friendly resort, you won't be disappointed as there are ample of options to choose from. I stayed at the hotel Naddi Heights. Dharamshala was originally a British hill station, but today it is a place of pilgrimage that plays a host to hordes of foreign and domestic tourists, and has also attracted Hollywood celebrities like Richard Gere and Uma Thurman.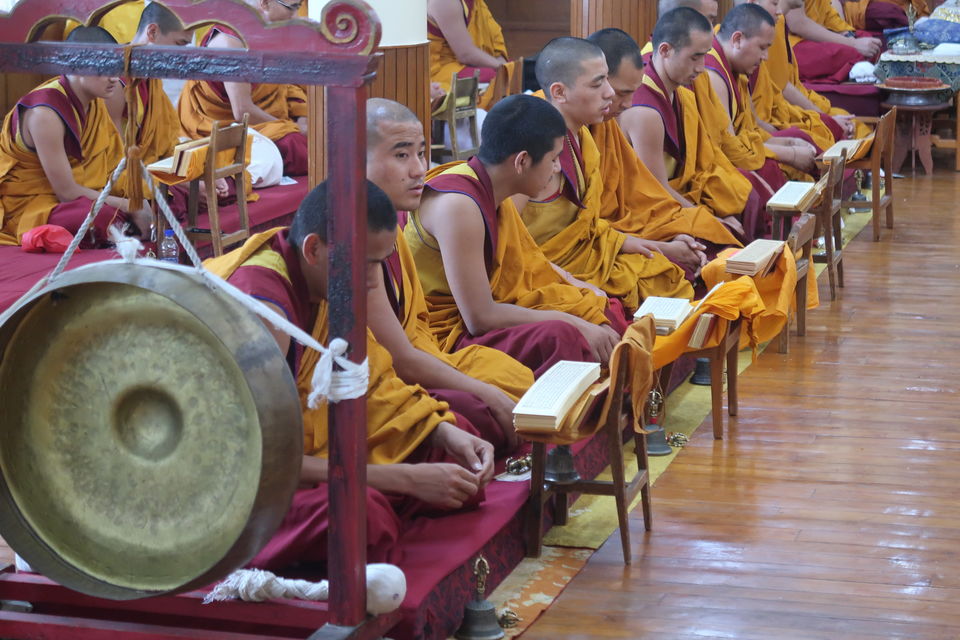 Dharamshala gives a fantastic opportunity to speak life in the passive side of one's being. Here, you can awaken all your all 7 chakras by enrolling into a meditation class and learn to be conscious and more aware of your being, or become a certified energy healer by undergoing a 'Reiki' course, or chase your adrenaline rush by paragliding at Bir Billing valley, one of the top 10 best Paragliding sites in the world that is located at just 80 kms away from Dharamshala via NH 154. Me and my family (4 of us) had an amazing experience of Paragliding. I did write a blog on my experience and you can check that out here.
However, if you are among the ones who prefer much softer experiences in life, then you can opt for Tibetan cooking classes, learn the Tibetan language or take an opportunity to learn original Thanka painting and immerse in the beautiful art and culture of Tibet or try your luck to meet His Holiness 'Dalai Lama' which is a dream of a lifetime for many people. No matter what kind of a person you were when you arrived, you'd definitely walk out of Dharamshala as a changed person, and this change will be for better.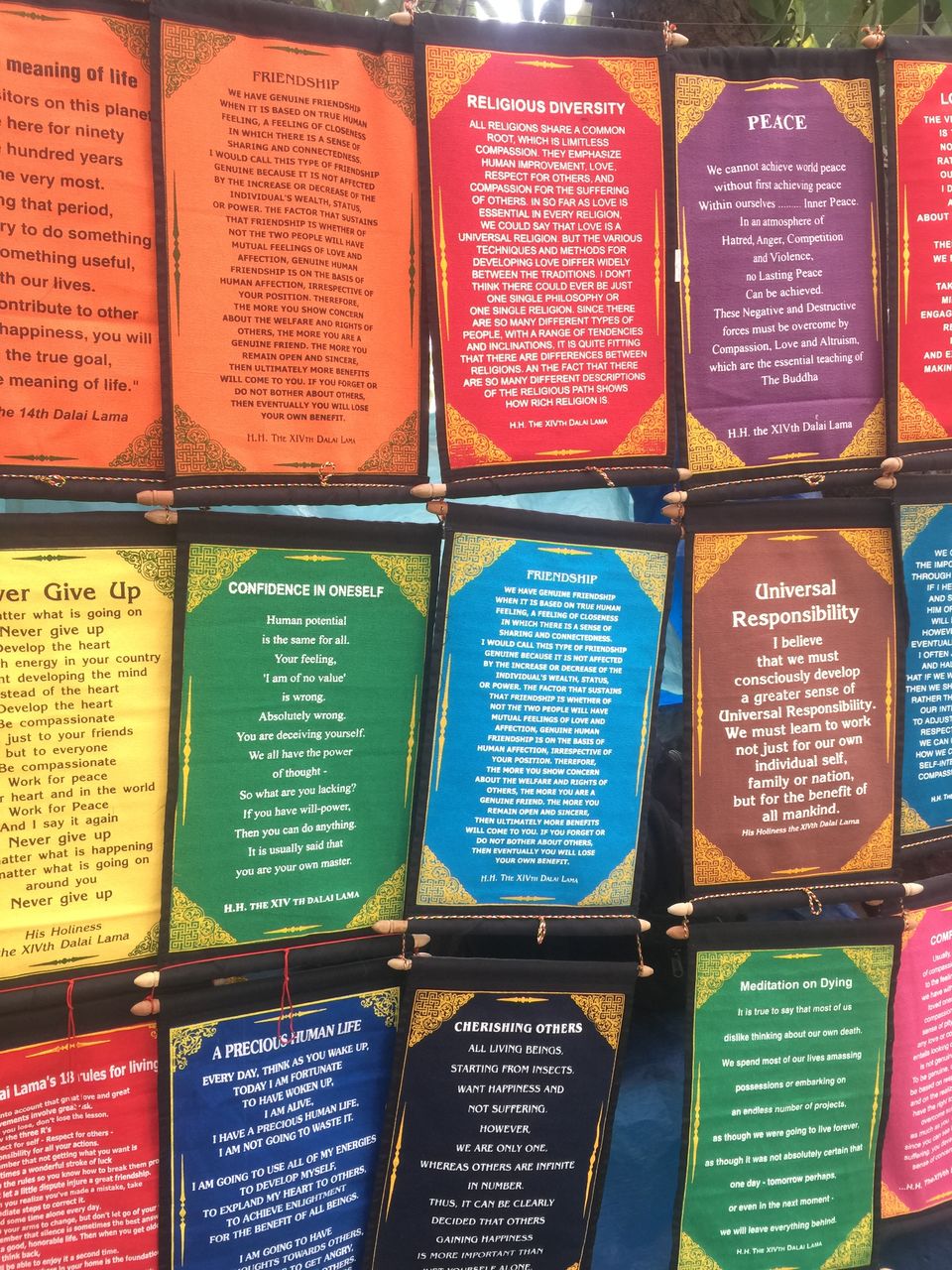 Coffee culture is much loved by the young tourists here, and cafes like Carpe Diem and Illiterati in Mcleod Gang, makes time stand still with its décor and Instagramable vibe. I'd suggest, to not to skip a chance to make a visit to one such coffee shop and though most of them ride on an expensive side, it surely is a life-time experience.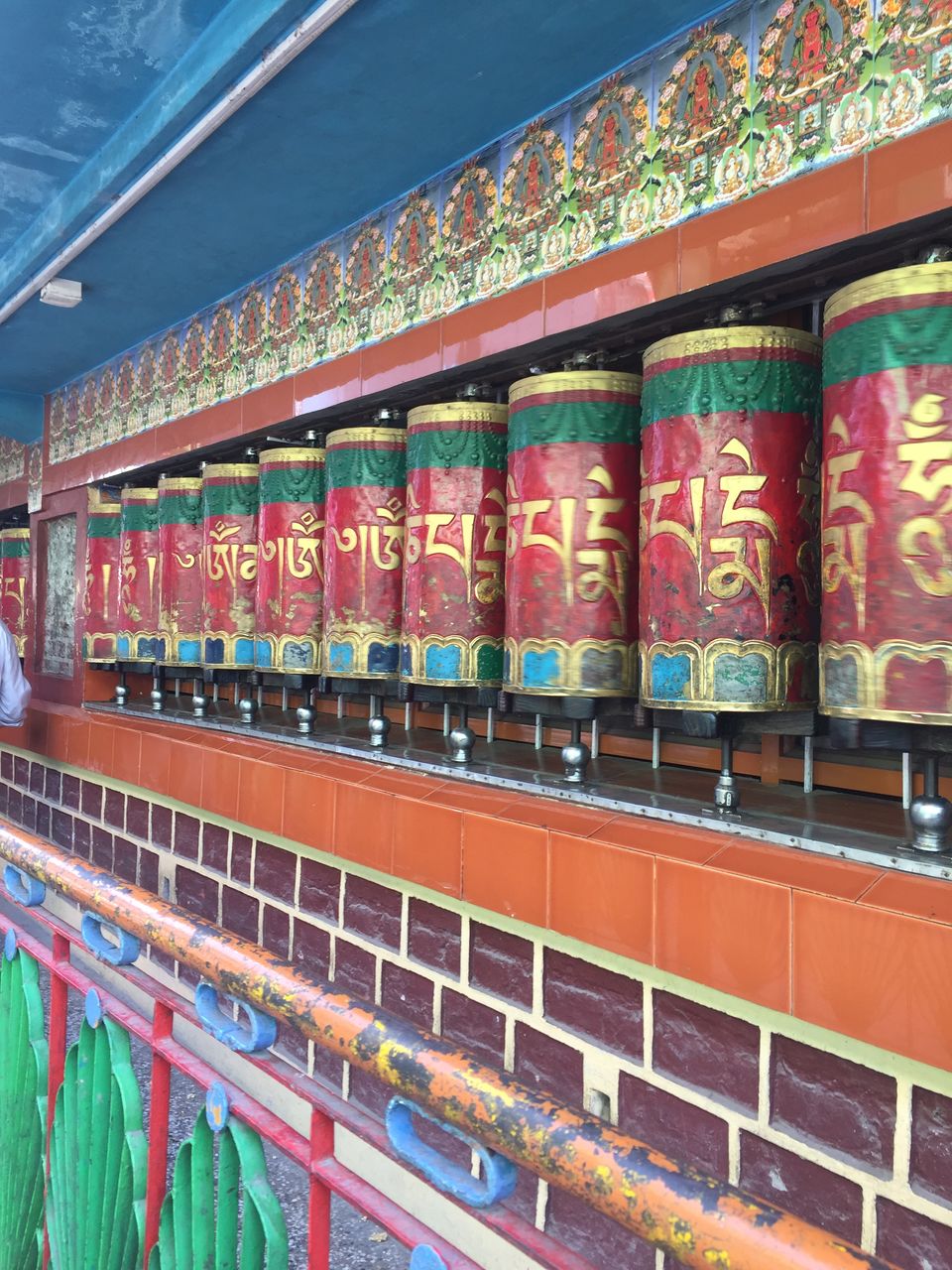 Whether you are an adventurist and love to put yourself out of your comfort zone, or living in a tent and star gazing is your lifestyle, or you are someone who is in search of peace and tranquillity and seeking a journey within, or if you are a big foodie and surviving on the local street food is your talent, or if you are a nature lover and talking to trees and adoring some of them who are a century old is something that you love, or if you a History buff and an art lover, or bargaining and street shopping is one of your key skills, or you are someone who is always looking for quaint cafes and curl yourself up in one corner with a cappuccino and a good book, or if you are a little of everything (just like me) then Dharamshala is a place that you are destined to be. No matter wherever you turn your head, your eyes are bound to catch a glimpse of something inexplicable! Turn your head upwards and you'd see the gorgeous Milky Way in the night and limitless blue sky during the day, turn your head around and you'd be amazed by the beauty and warmth this place is filled with in every turn, in every leaf, in every corner, in every home, in every person you come across and turn your head down, you'd be surprised to be standing at the 'Land of God', where peace, strength and wisdom is promoted on daily basis and where gratitude is a way of life . The true essence of Dharamshala lies not in ticking off tourist spots from your list, but merely in getting lost, only to find yourself, and what is more fulfilling to arrive at happiness which can only be found when you are listening to your heart. This trip was the best of 2018, undoubtedly!
IMPORTANT NOTE: Wednesday is a vegetarian day across the town and many cafes / restaurants will restrain from serving meat dishes :)
Few pictures of the mandatory touristy spots!