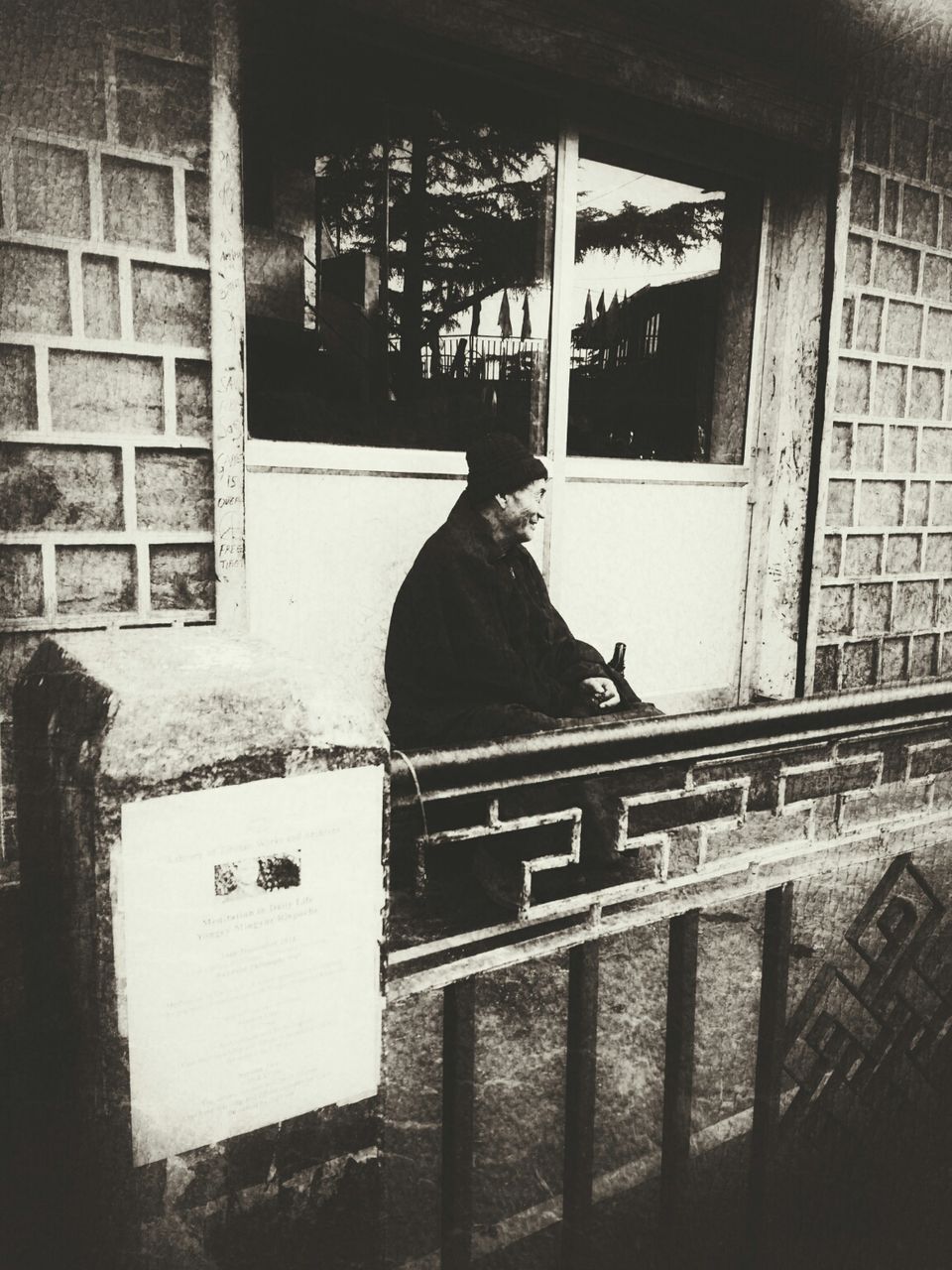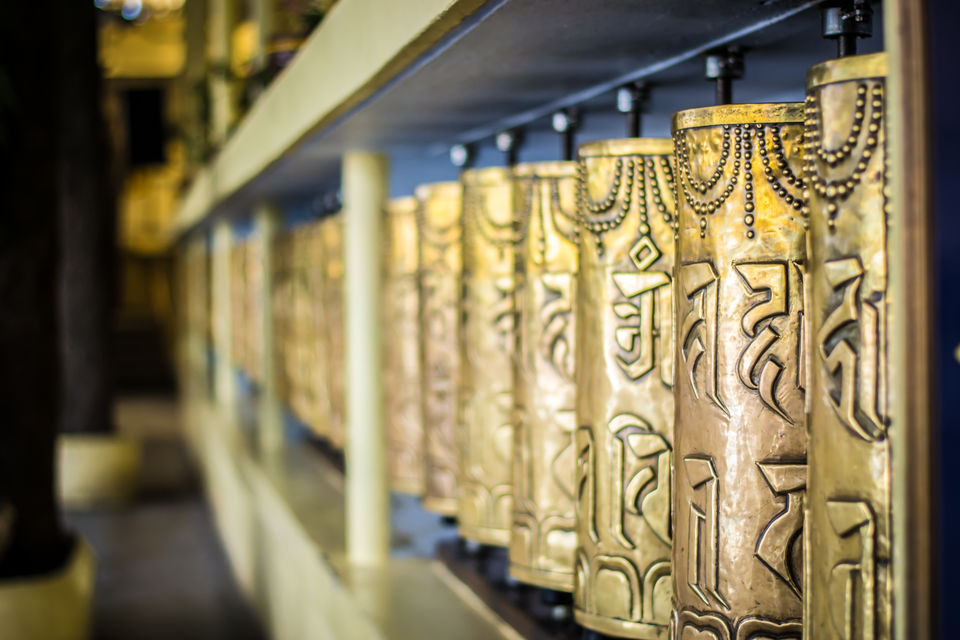 Sometimes in life, your dreams begin to run amok on the ground of reality and before you know it, the entire drama ceases in front of your eyes and memory is what is left behind to cherrish the whole escapade. An essence of my four day trip to Dharamshala that set foot on 24th of december with 2 other wild souls, together we were running against time to catch our bus that was scheduled to leave at 8:10 pm from kasmiri gate ISBT. After a long not so sought after struggle we finally were able to catch our bus just in time, panting hard with a desire to just dive in our seats and enjoy our 10-12 hours long journey. At around 10 in the night the bus took a halt in panipat of about 40-45 minutes, hungry as we were because of our earlier spat with time we jumped out of the bus in order to look around for some dinner options. After having a nice meal at a south indian restaurant, that was located within the complex where our bus was parked, our journey began again as we left panipat to move ahead.
The journey was quite tumultuous one as we scaled the hill along its twisty roads, which could be a problem for you if you face issues while climbing hill in a vehicle and thus it would be good for you if you carry your medicines along with some paper bags for vomiting, although the later is provided in the bus too. Thankfully none of us had to face that problem and at around 6:30 in the morning we had reached our destination, tired but filled with excitement to check out what was in store for us.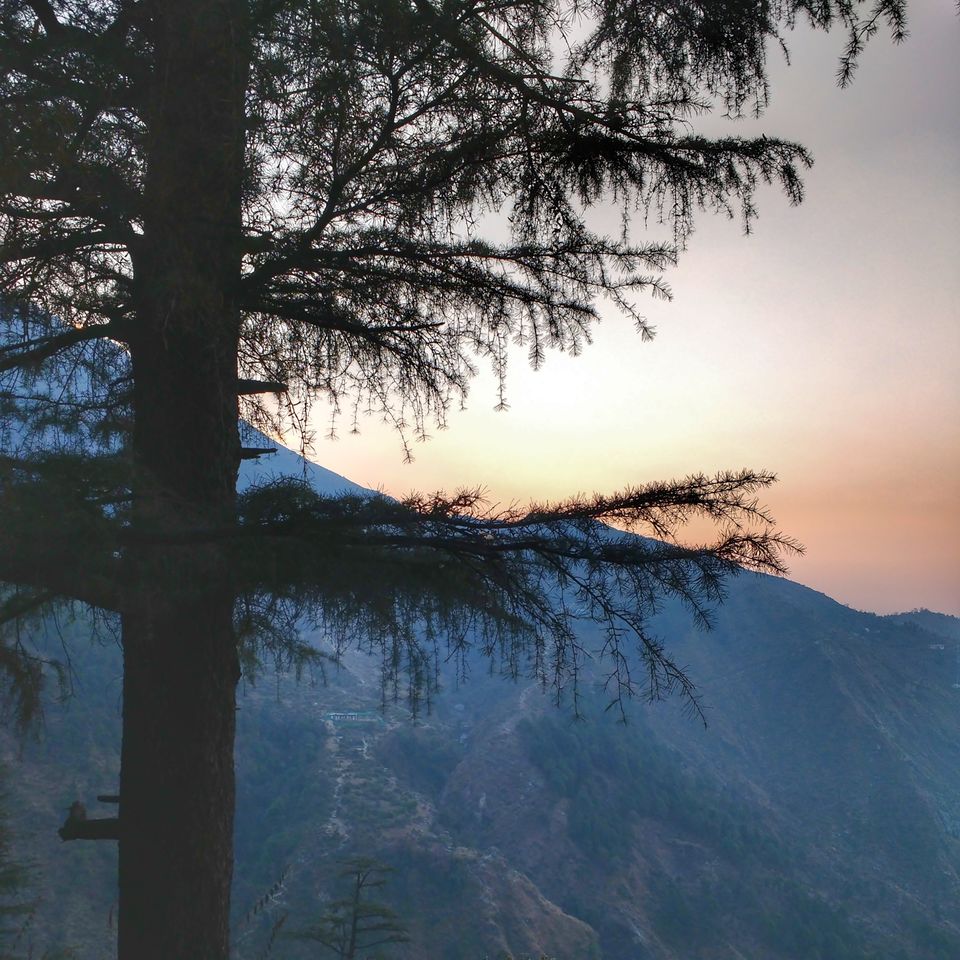 After reaching there we soon took a taxi for around 100 bucks to drop us off at our hotel that was located in the Bhagsunag area of Mcleodganj. After resting there for a while we took to the streets and looked for a place to have some breakfast to fuel our rest of the day.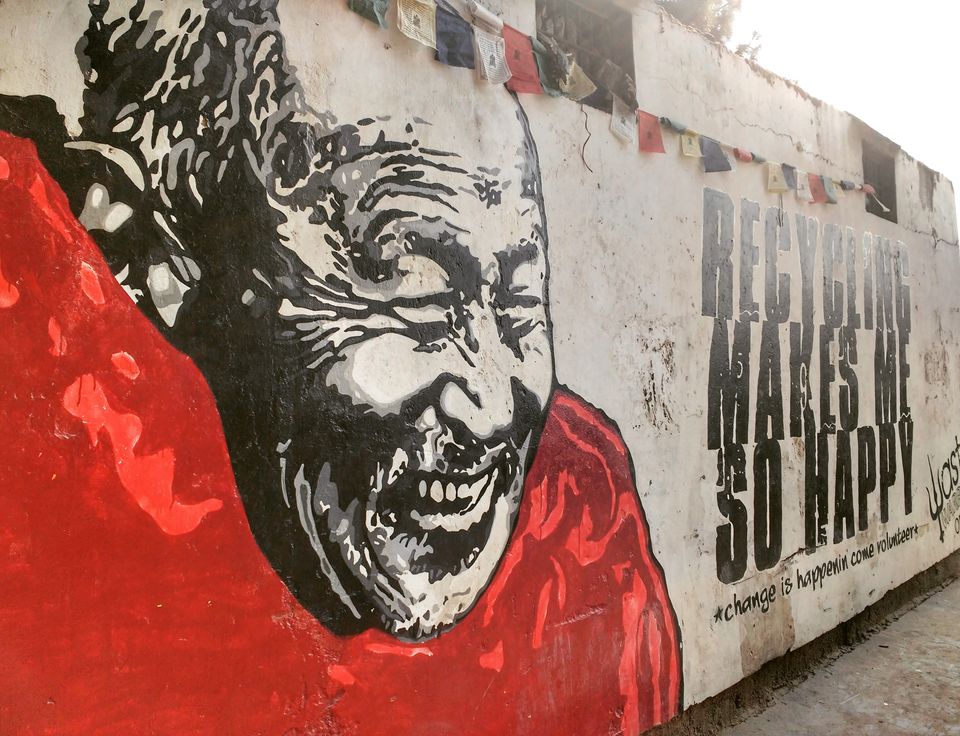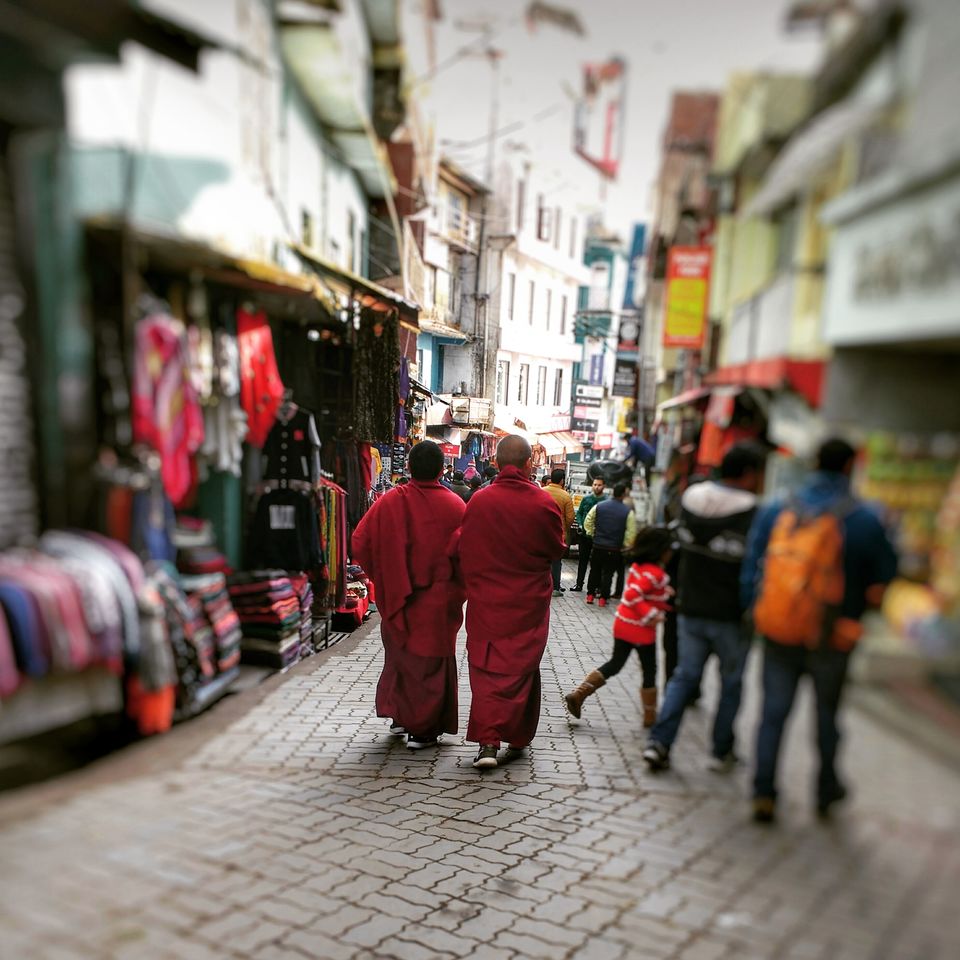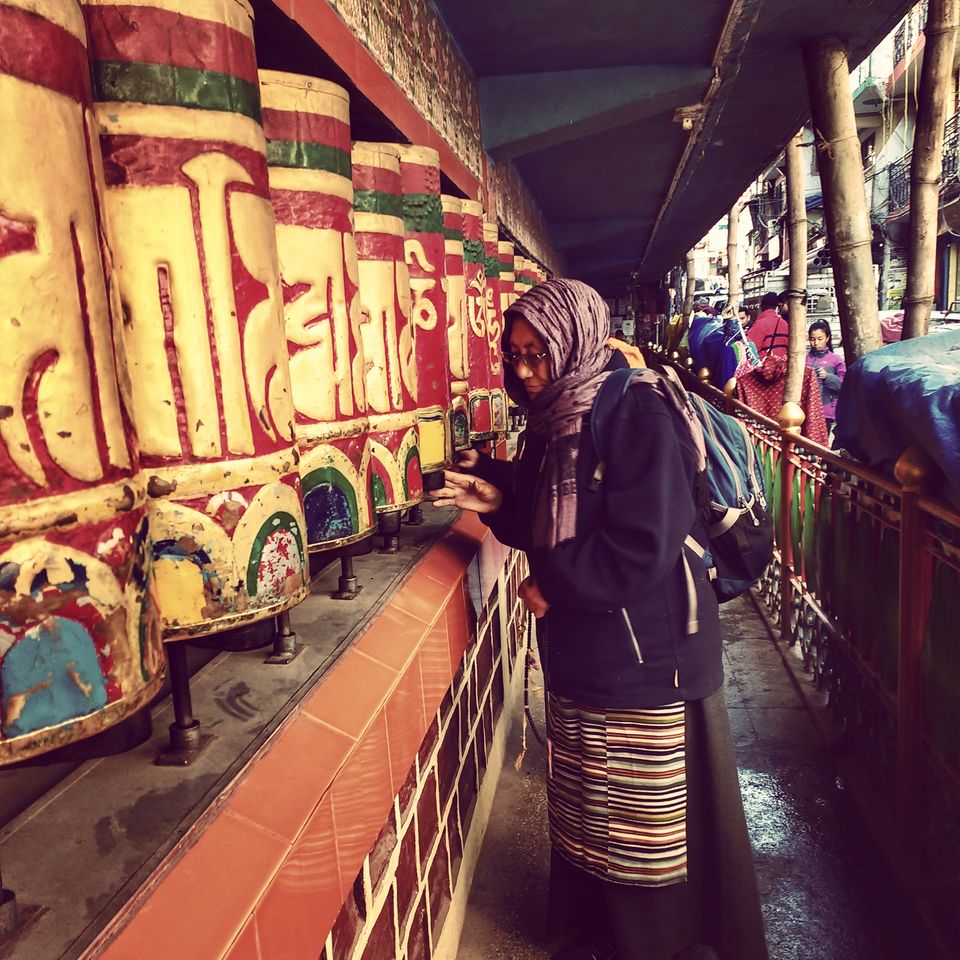 Walking on foot is an amazing means of knowing a place and exploring its nooks and crannies but we needed something that was much more efficient and fast and so we decided to take some scooties on rent from a place called the "himalayan adventure", and thus at around Rs 700/- for 3 scooties and some expense of our own over the fuel we began our timid pursuit. The first stop on our list was the Dalai Lama's temple also known as the Tsuglagkhang temple, for me it was the most mesmerizing point of our journey. A place where you can introspect yourself for hours and observe the daily life of monks while gaining your share of nirvana by rotating the prayer wheels alongwith others.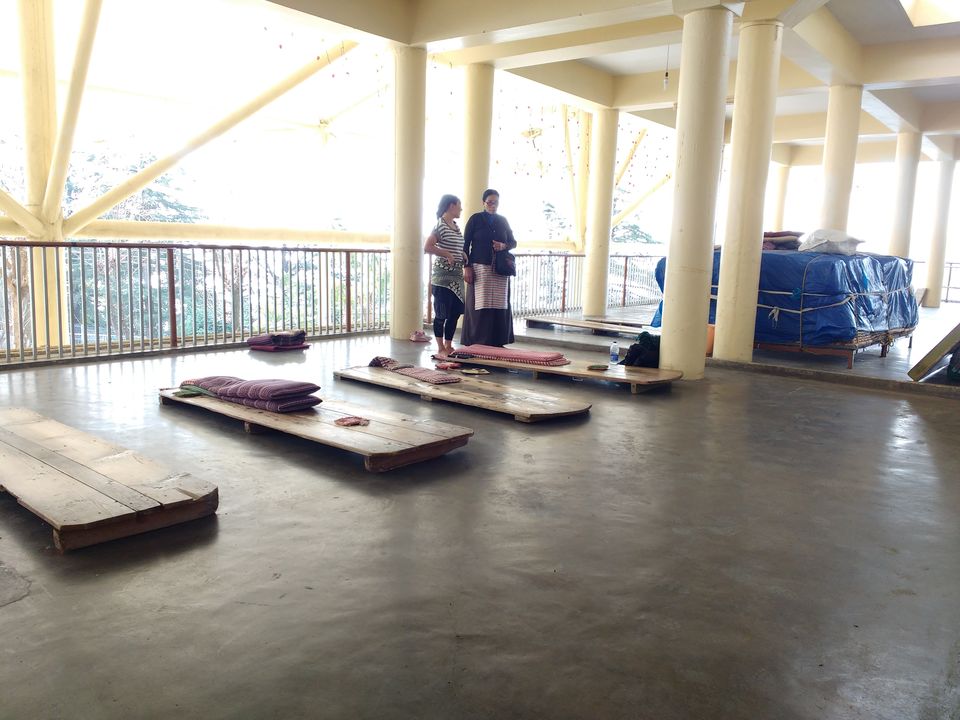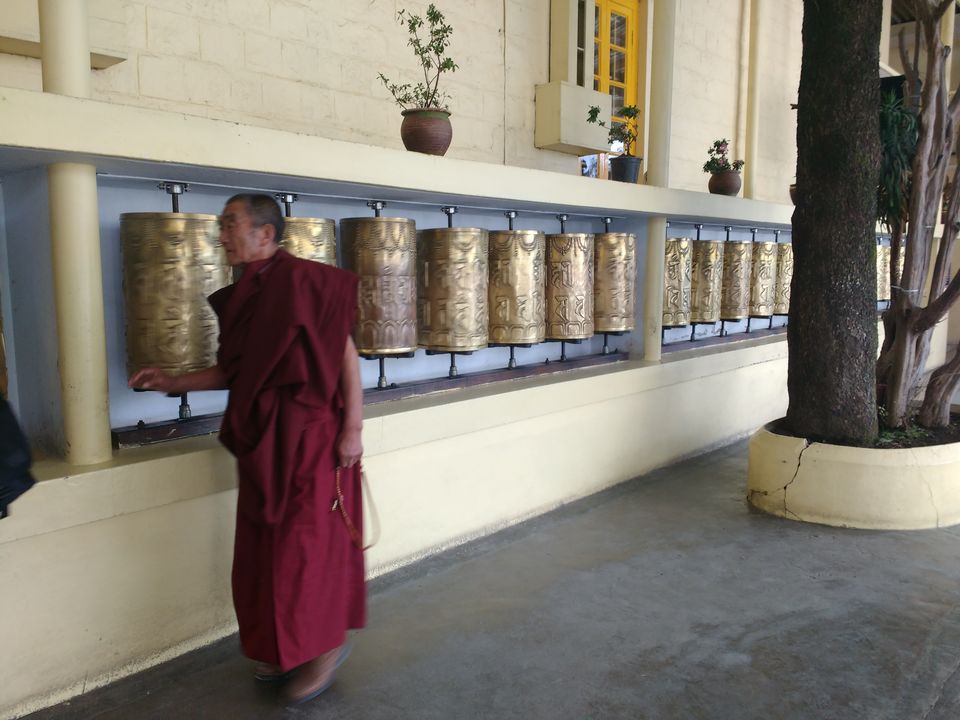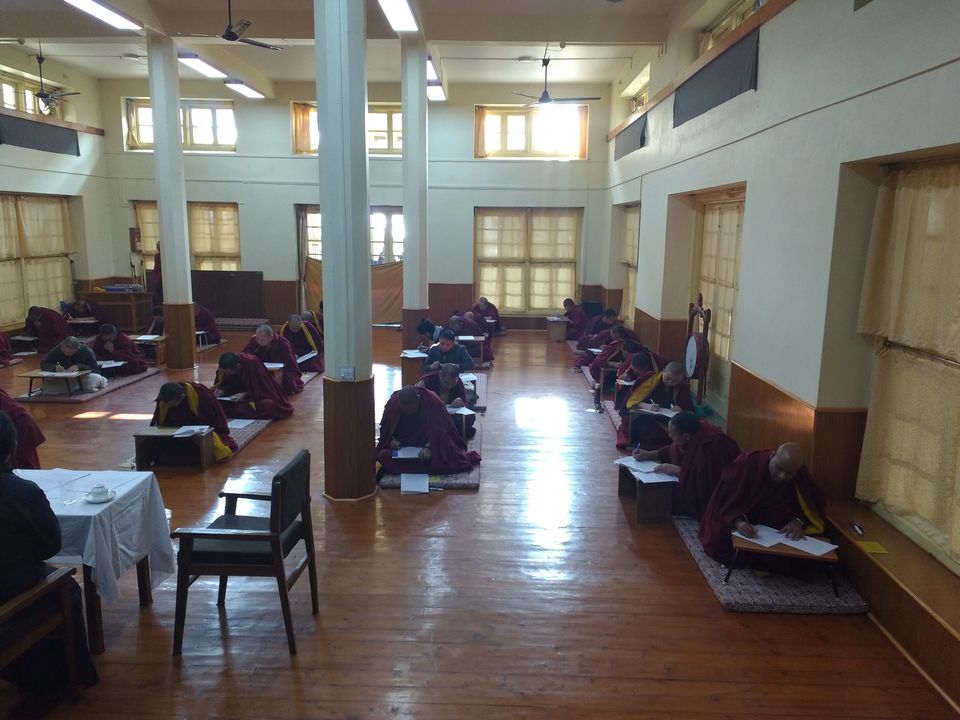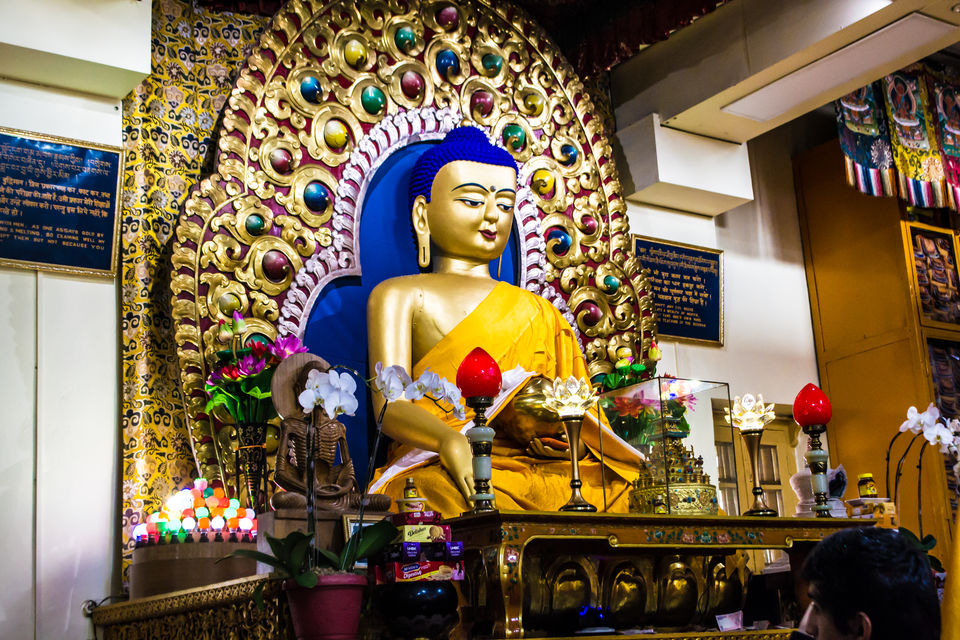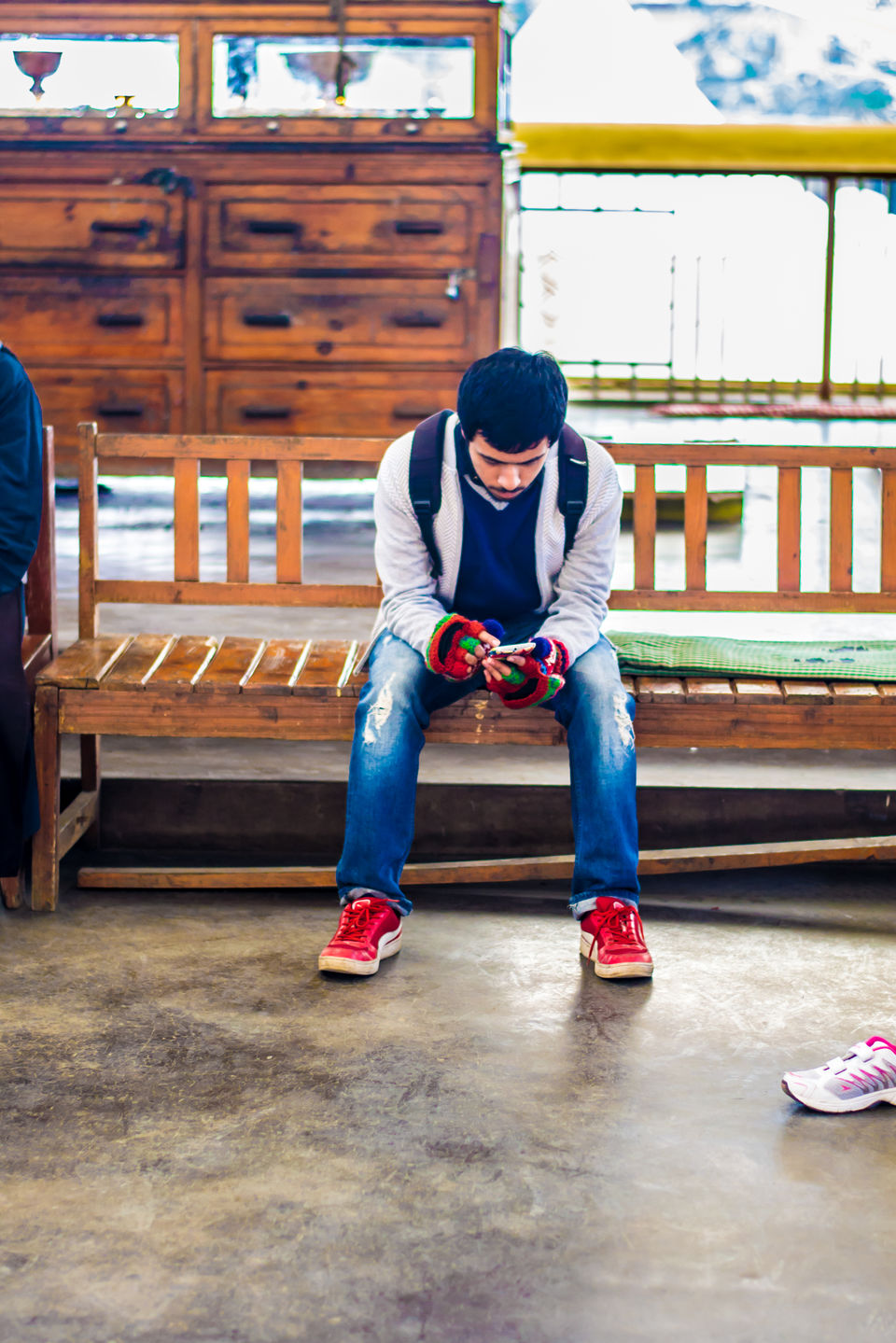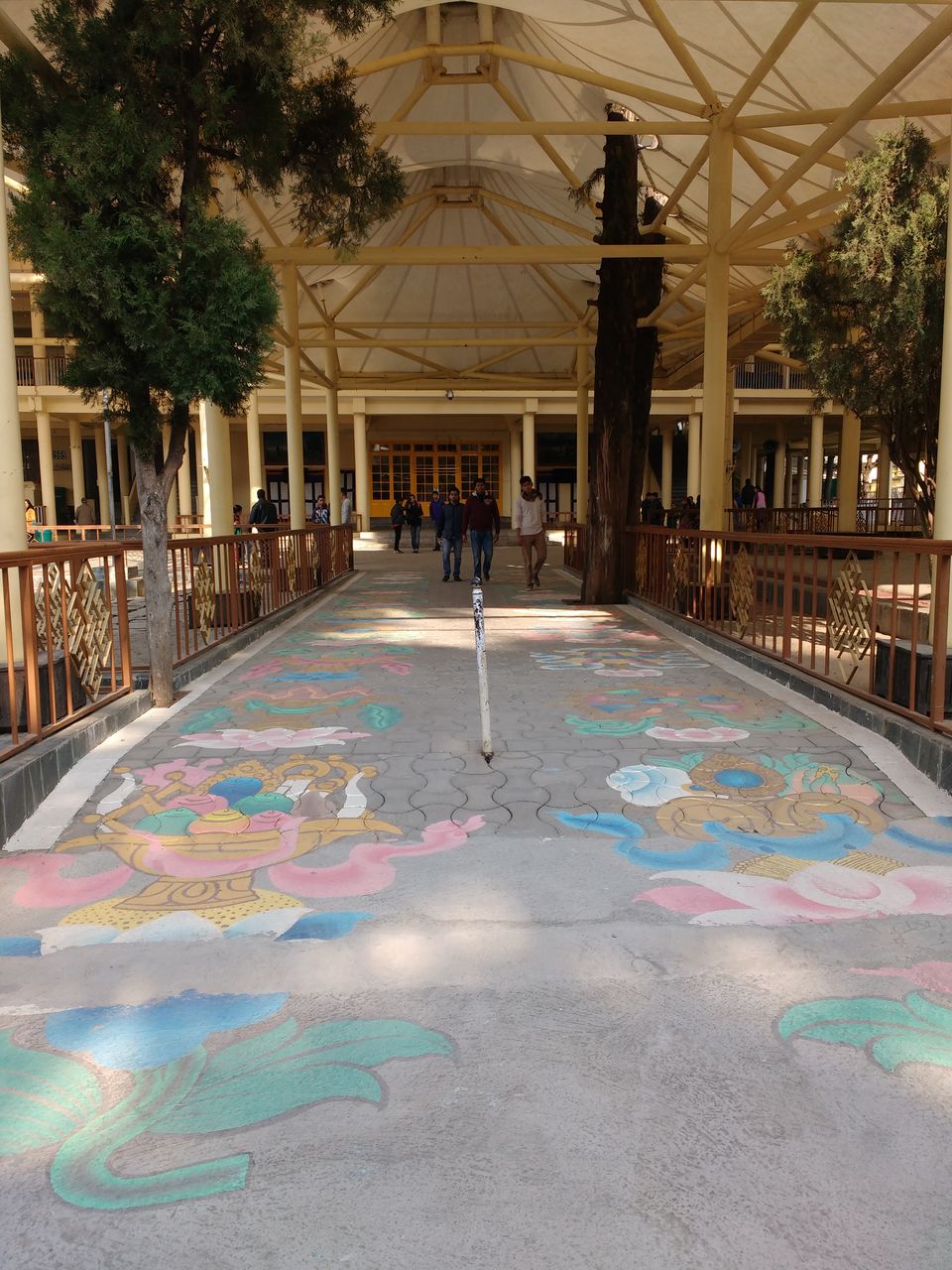 After spending hours at the temple we left for Dharamshala to see what else this amazing place had for us and thus with helmet on our head and two wheels between our legs we roamed the roads and reached for our next stop. The Dharamshala cricket stadium one of the highest cricket grounds in the world and a mecca for a cricket fan was our next pull over.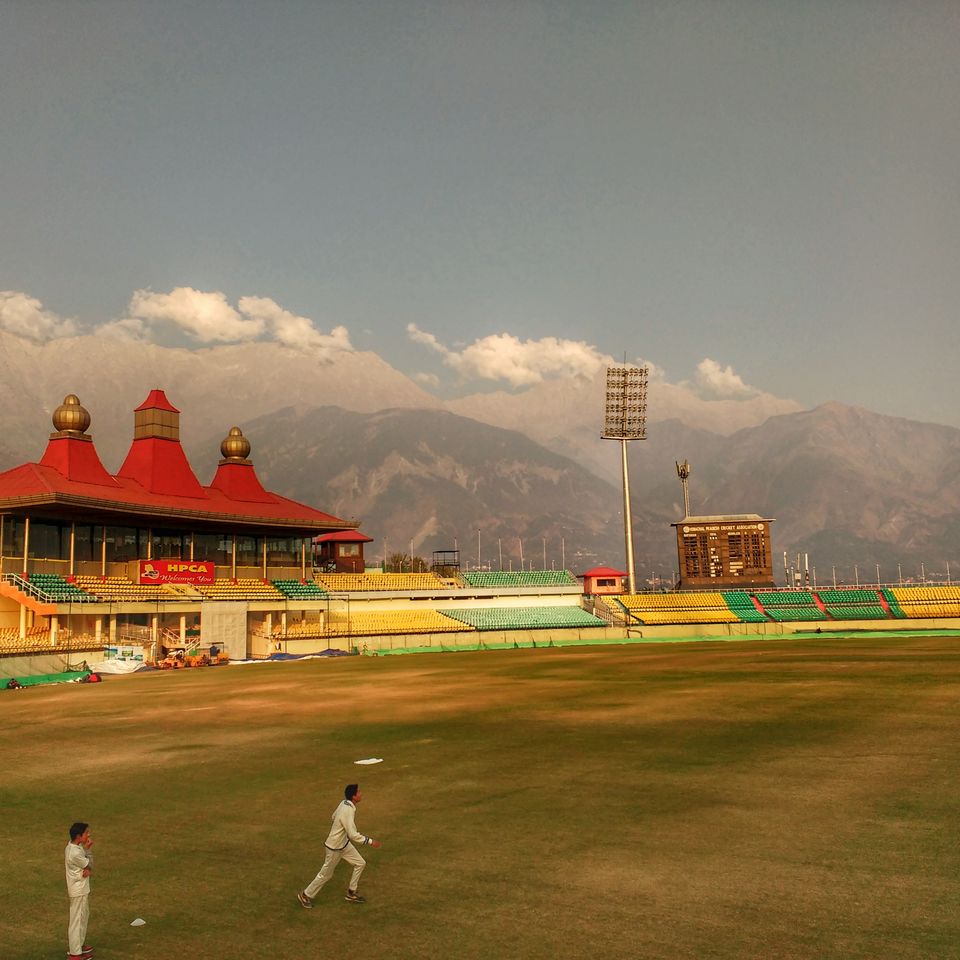 The view all around it was mesmerizing but the brief stopover accompanied by some elaborate photo sessions came to an end, and we hopped on our scooties again to reach for our next stop "the war memorial".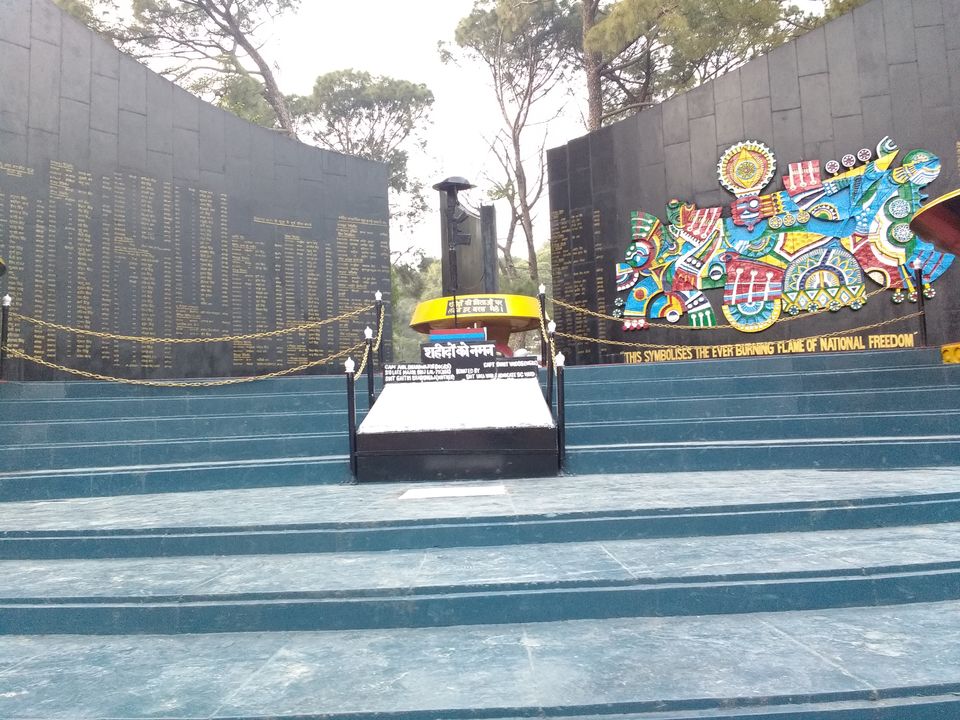 After visiting a plethora of landmarks for the day we decided to head back to Mcleodganj, as the sun began to retreat in its nest. If you are a traveller like us and want to make the most of your day here, than renting a scooty or a bike would probably be the best option for you, to explore the entire place in a swift and easy way. As the night crept in the temperature plummeted down to a new low and fighting all odds we searched for a place to eat, luckily for us this cold hell was endowed with a lot of amazing places to eat ranging from cafes to restaurants serving authentic tibetan dishes and some tempting italian food to your desi cusines this place had it all and much more. After searching for a while and with a consensus among us "tibetan kitchen" was decided as the rightfull place to answer our cravings with some Thenthuk, fried momos and a bowl of soup. The place was nice and cozy and gave out the vibes of a true tibetan restaurant, after all we were in little lhasa. After having dinner we roamed the streets for a while and visited another nice cafe called jimmy's italian kitchen which is a must visit for anyone who loves italian in its pure form. Tired and exhausted we reached our hotel, hugging our beds as we prepared for the next day.
Day 2 for us began on an unexpected note, the night before had concluded itself with rain and snow which prompted us to shift our treaking plans onto the next day and ponder upon the question looming in front of us, what about today and more importantly where to stay? Since we had earlier planned for leaving for treak today we had not booked our hotel room accordingly and as it was 25th of december the prices were at an all time high. We thus decided to leave the hotel and search for our next accomodation, thanks to airbnb we were easily able to locate a nice place to stay and that to located in the middle of the main market area of mcleodganj and less than a kilometer away from the main square. The place was called "Tara bed and breakfast", we booked two rooms over there for a meagre Rs 1500/- which were ok from the point of view of spending a night.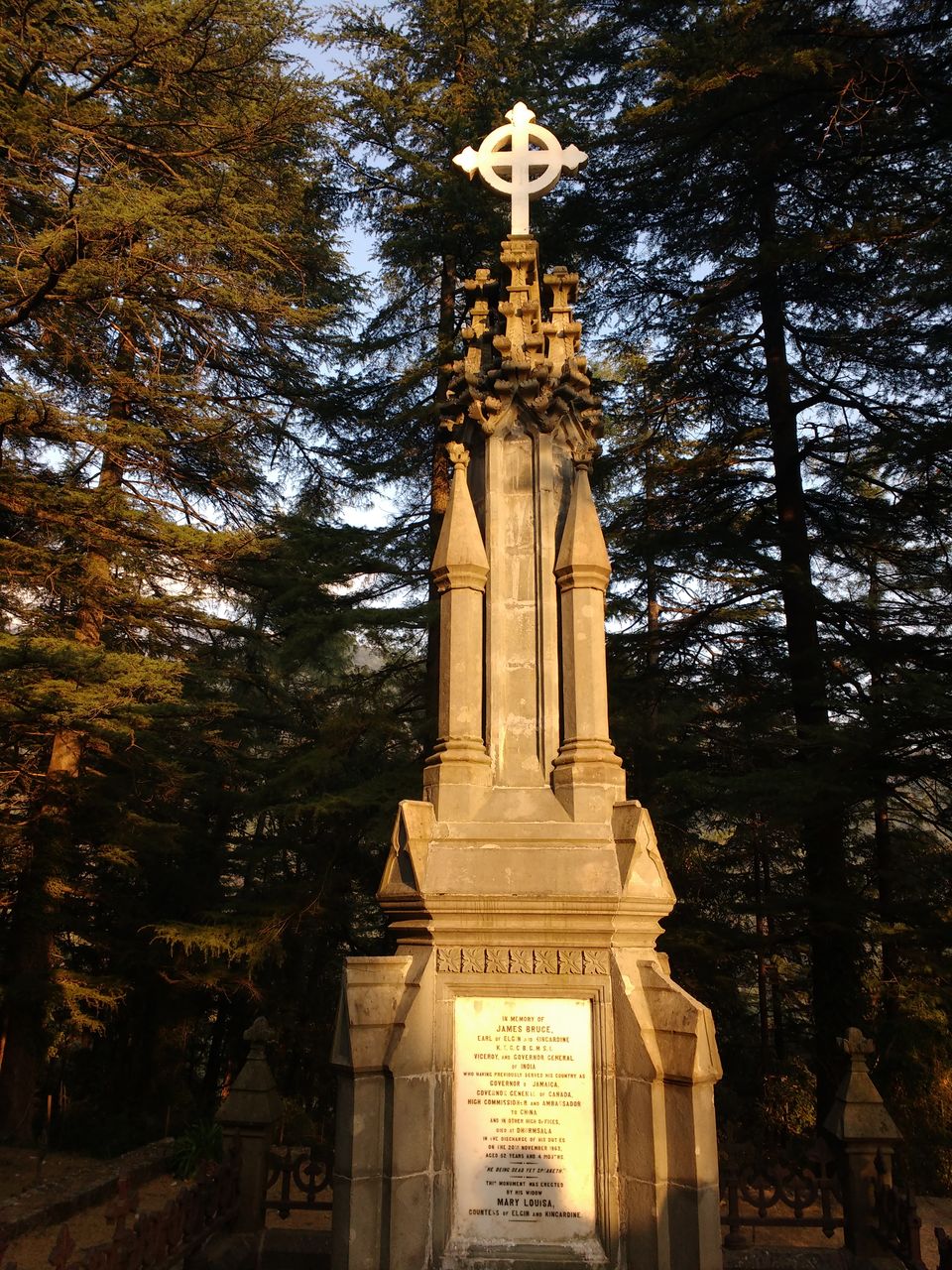 Finally after answering our woes about where to stay we began our quest of roaming some nearbuy places and what could have been a better choice on christmas than the famous St. john church of Mcleodganj. Located in the wilderness of pine trees the church seemed the centre of attraction on that day with tourists flocking all around it. After spending some time there we headed back to the main square in search of food and ended our quest for the day at "Norling restaurant" that flaunts a huge poster of a travel show called "highway on my plate" near its door claiming to be one of the best places to eat here, and trust me it was, especially if you are a non vegetarian, but vegetarians do not fret because even for you this place would prove an amazing venue to sedate your hunger and get a taste of some lip smacking tibetan and Japanese food that you are sure to relish and remember.