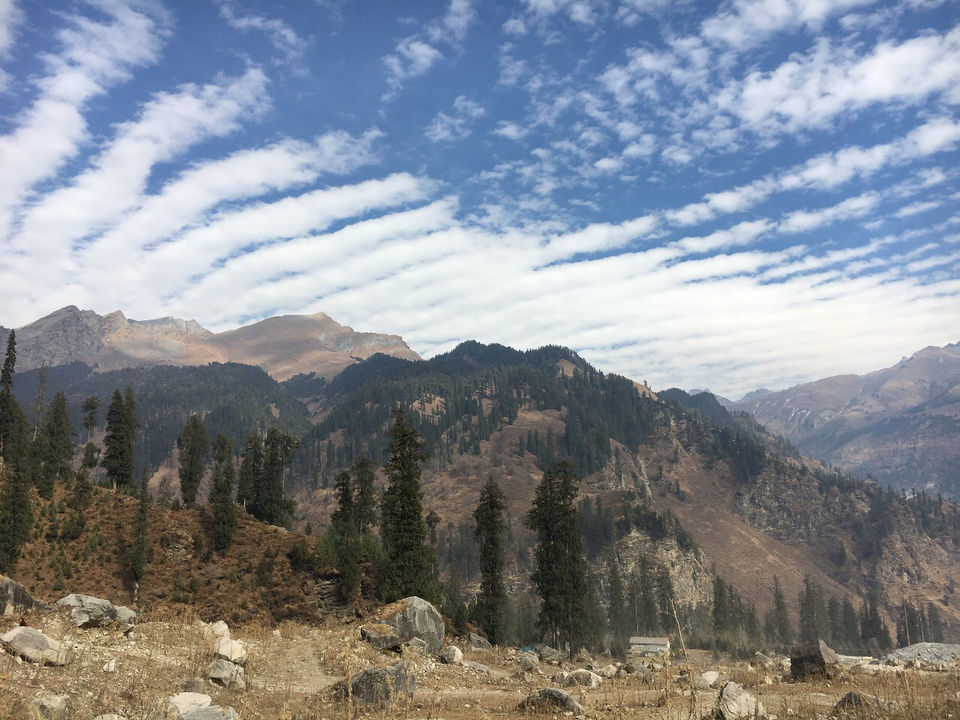 Summers in Delhi/ NCR region are very hot and can be very challenging most of the times. A little break from the hot weather and escape from work is every persons dream these days. A small break from the usual activities and getting involved in unusual one's are the best according to me.
Biding to what I stated above, I persuaded my friends to plan a trip to Manali. And everyone agreed (my persuasion skills are quite impressive *wink*). So, after much deliberation and discussion the bus tickets, hotel reservations, taxi bookings were finalized and the date of departure was being awaited with enthusiasm and energy.
Manali is a resort town nestled in the mountains of the Indian state of Himachal Pradesh near the northern end of the Kullu Valley. It is a popular tourist destination and serves as the gateway to Lahaul and Spiti district as well as Leh.
So, after skipping office a bit early than the usual time, we, with our belongings reached the stop where the bus was supposed to pick us.
We boarded the bus at around 7:30 PM. I am not a very big fan of bus journey especially to the hilly regions but with a huge group, this 'road trip to hills in a bus' was a total distraction. The journey went well while we watched movie, had food and outburst of laughter sessions while getting funny looks from co-passengers. Soon, we all dozed off only to wake up to the beautiful scene and windy morning of Manali.
Soon after we reached the bus stop, we waited for our taxi with our luggage by our side. We had enough time to have tea to protect ourselves from the cold while we waited for the taxi for pickup. Soon, we reached our hotel to get ready and start our wandering session for the day.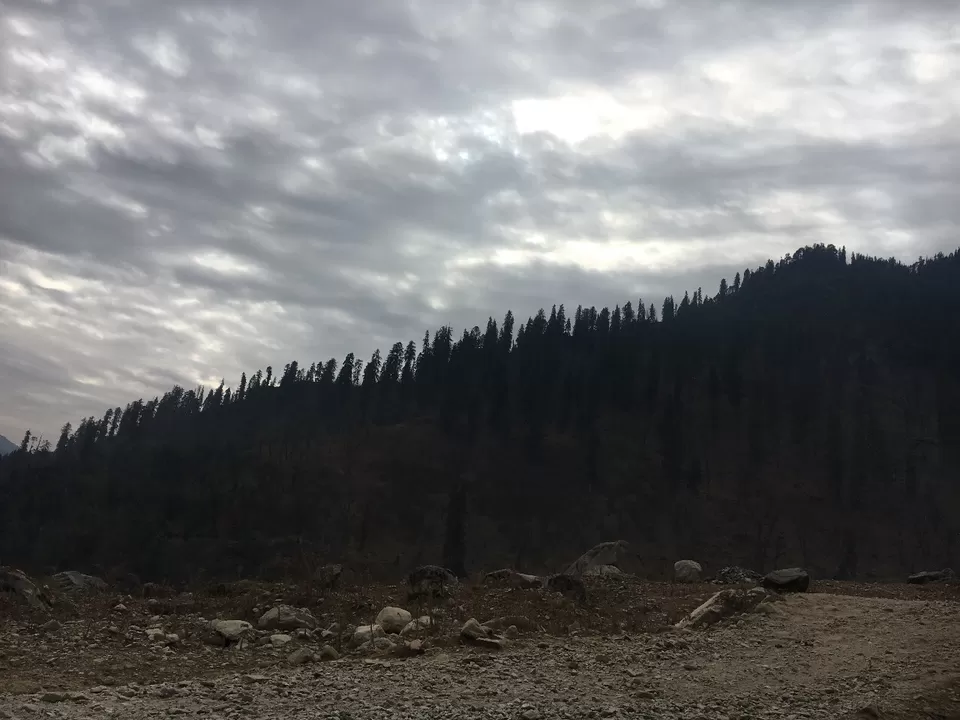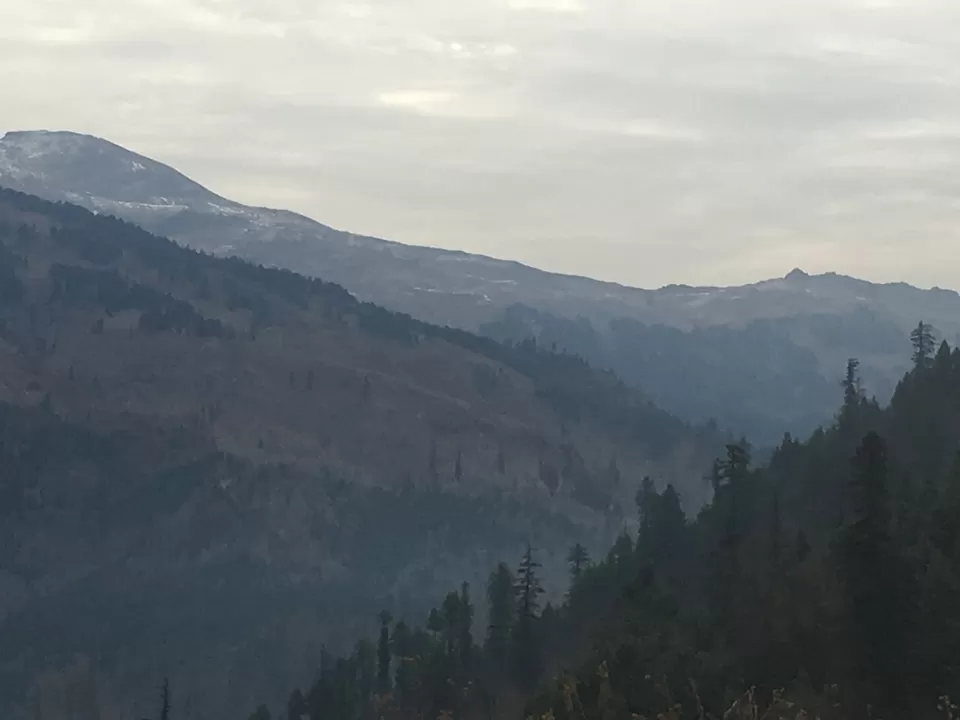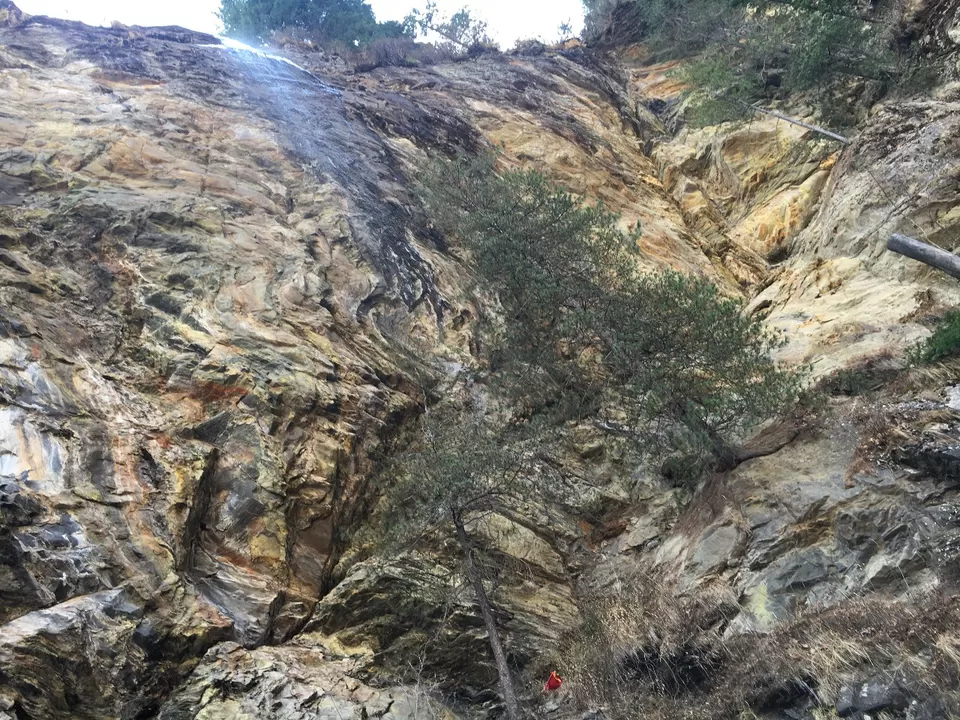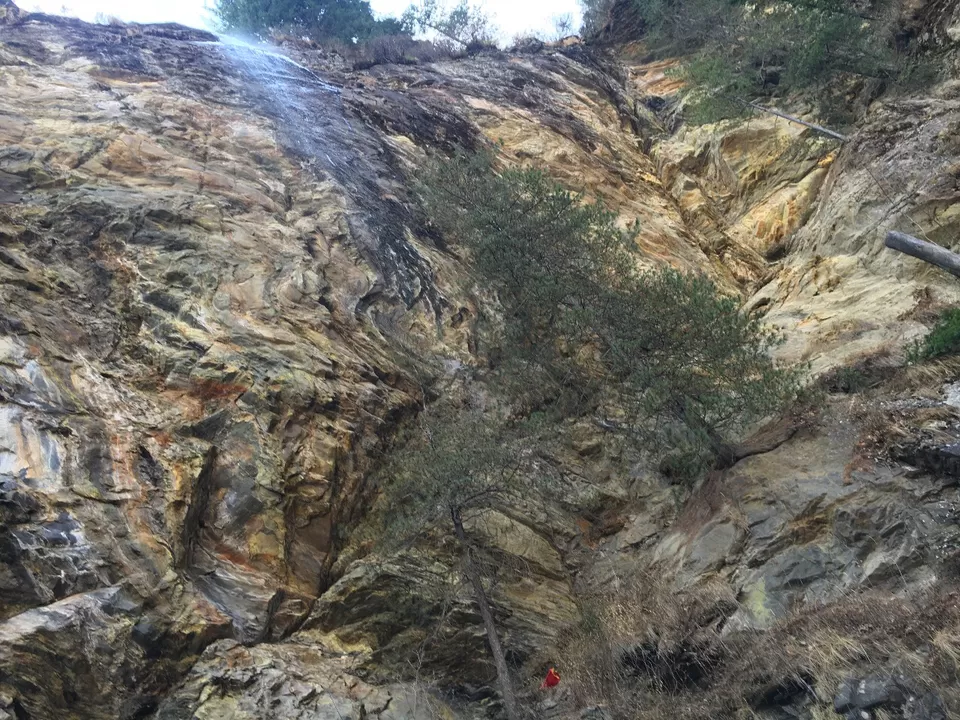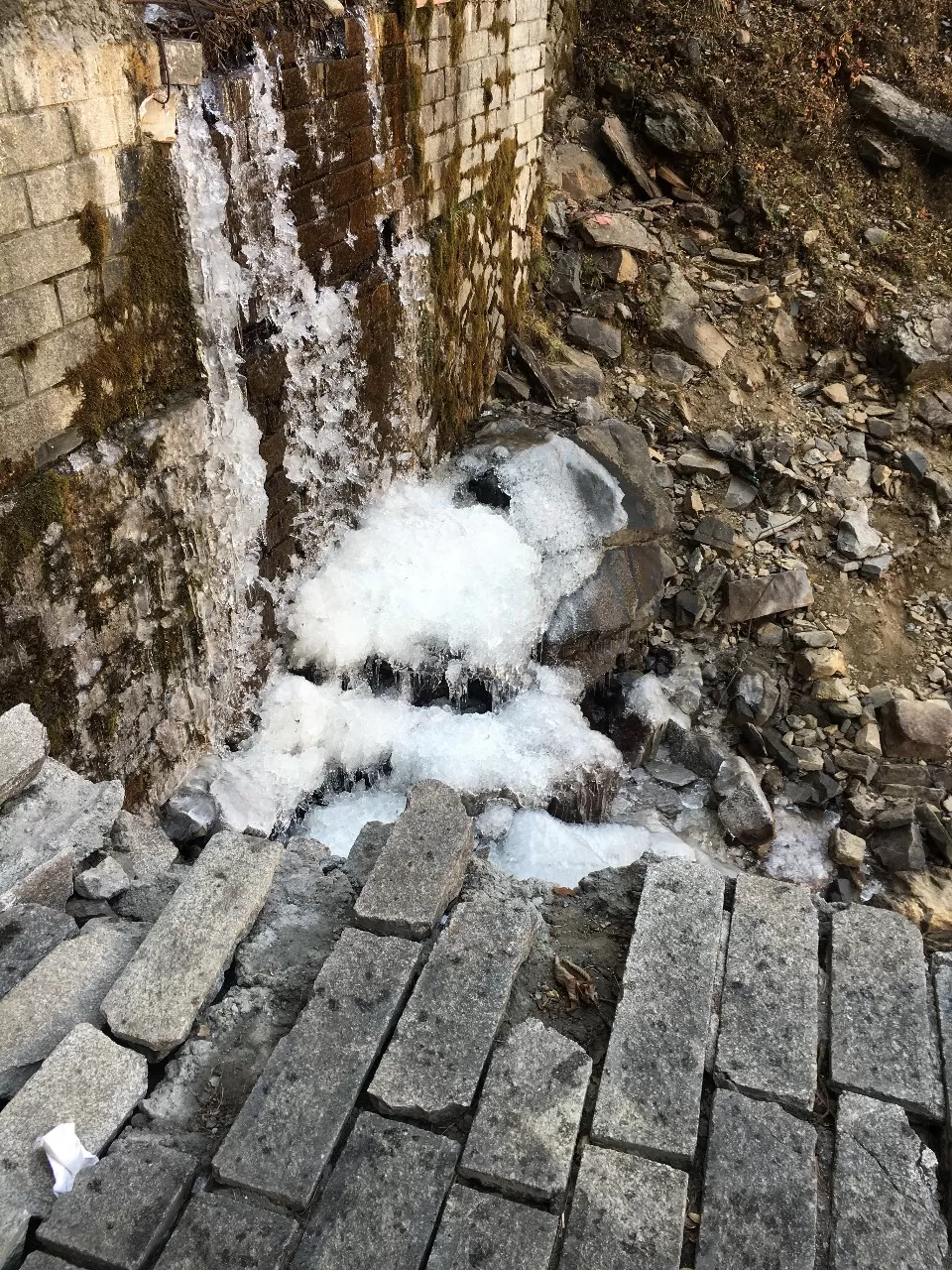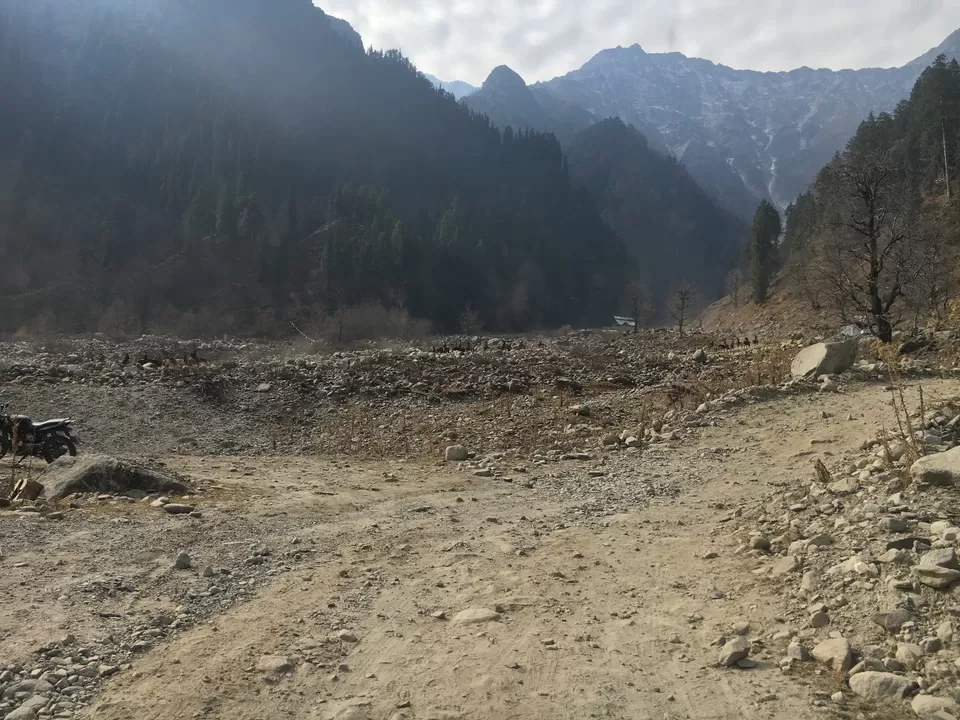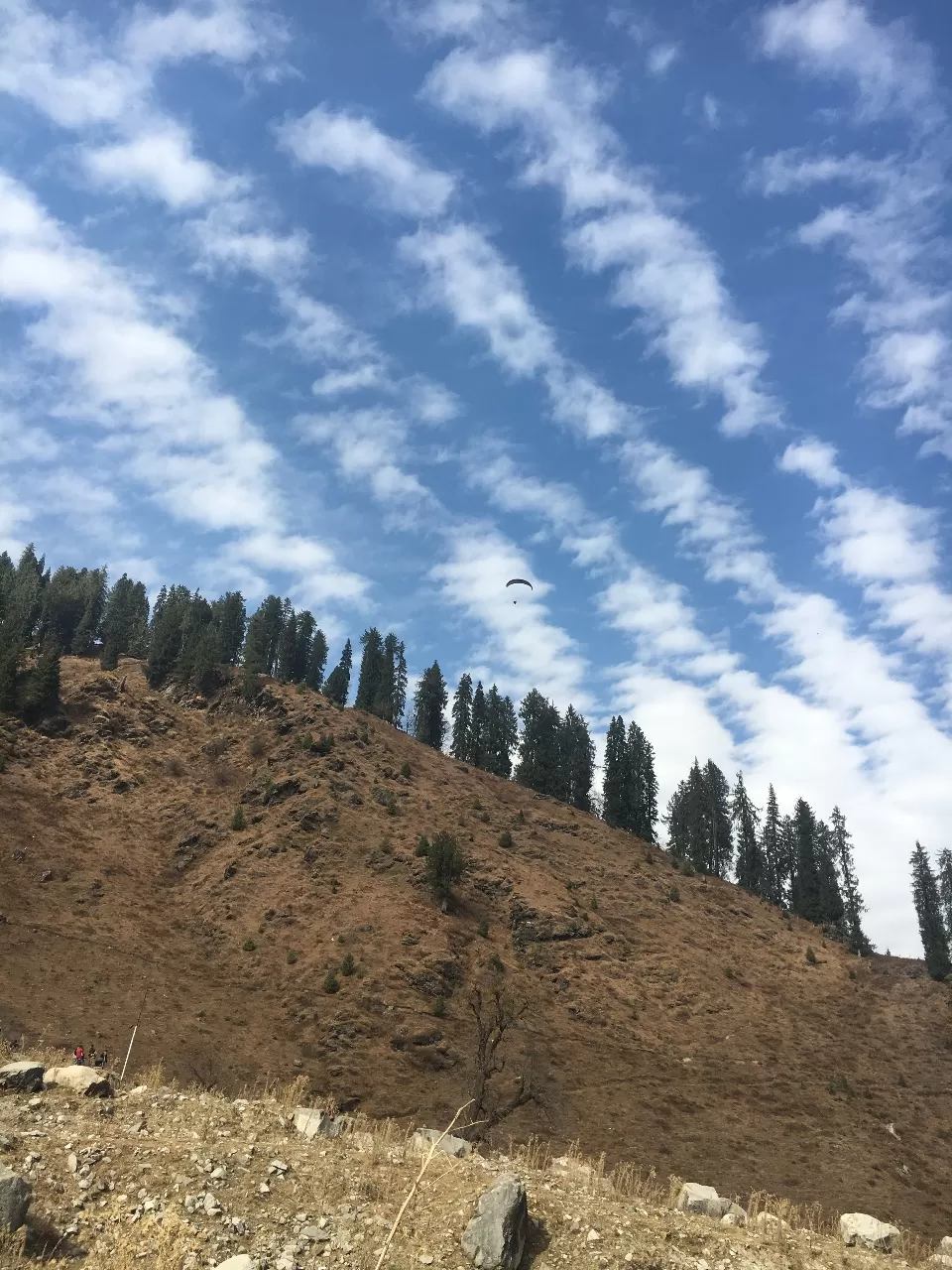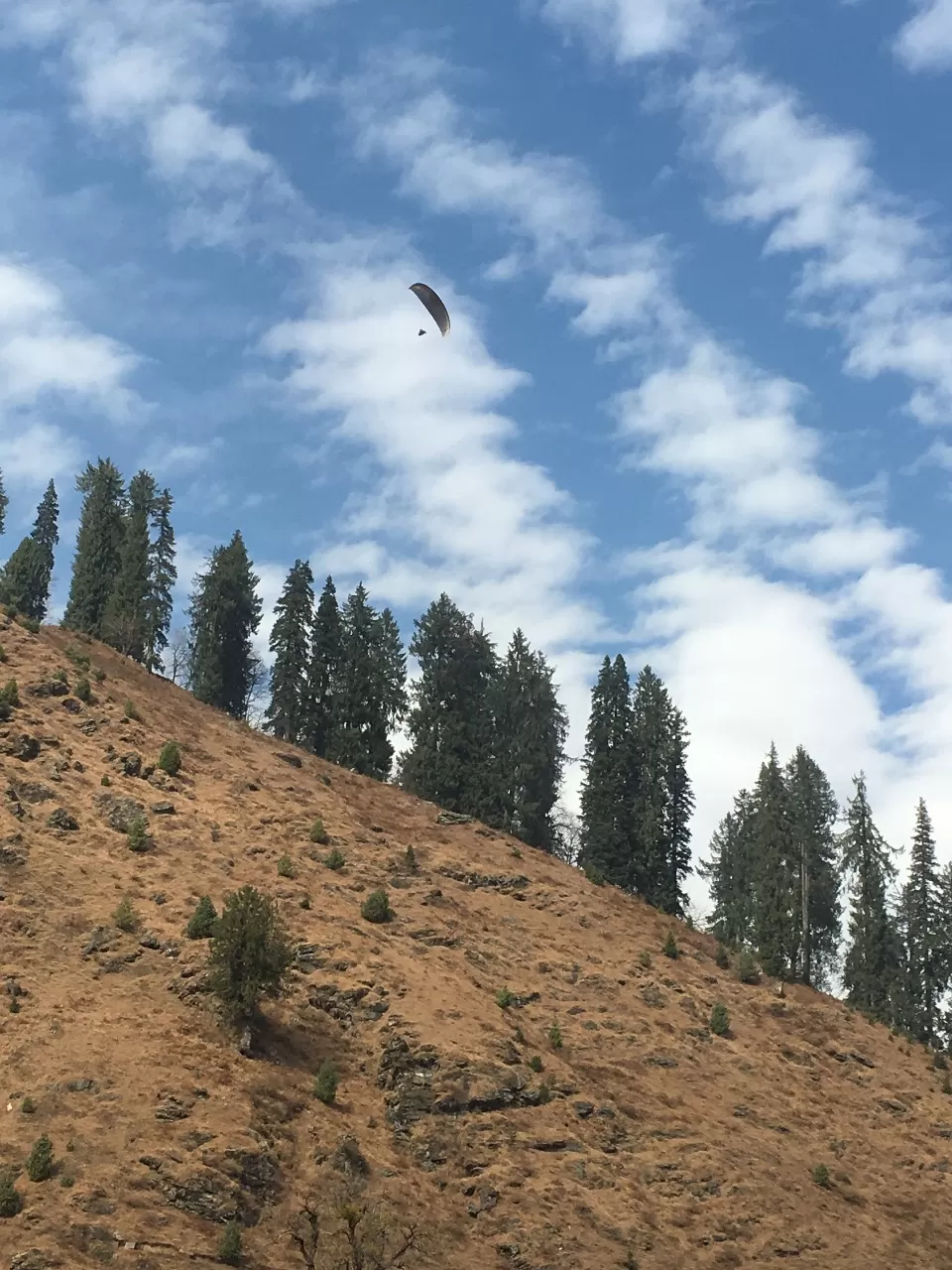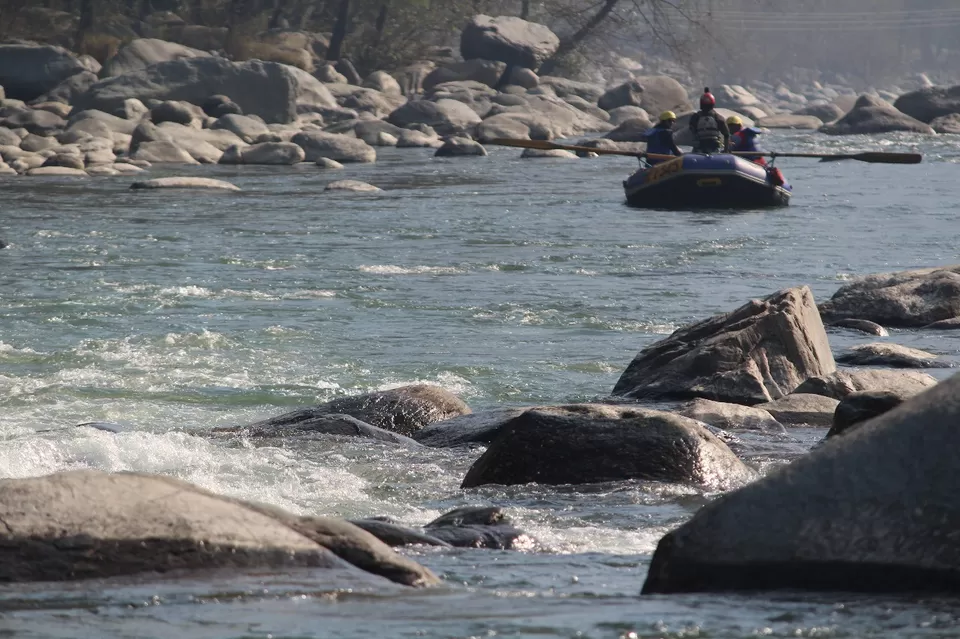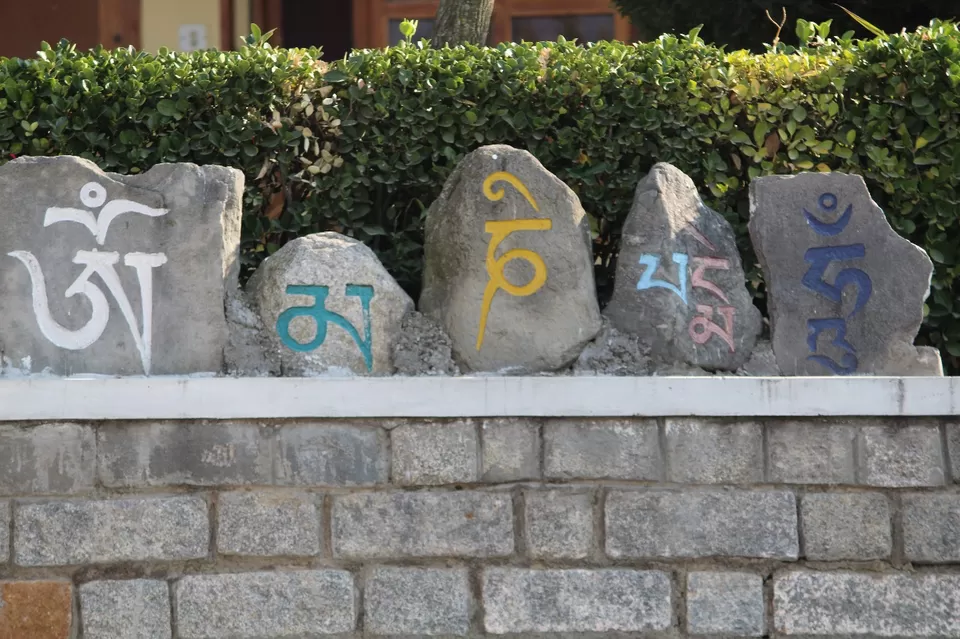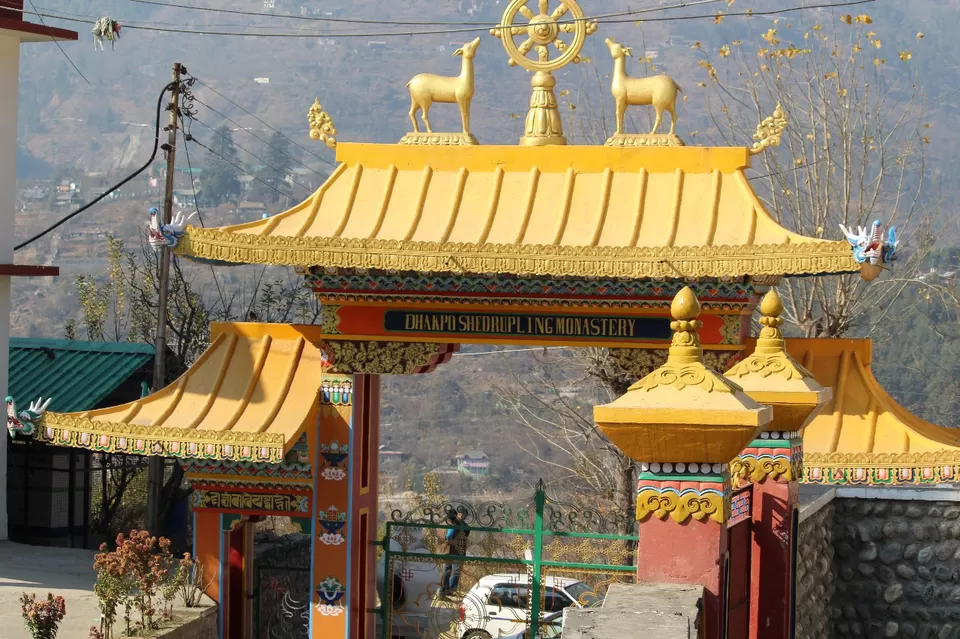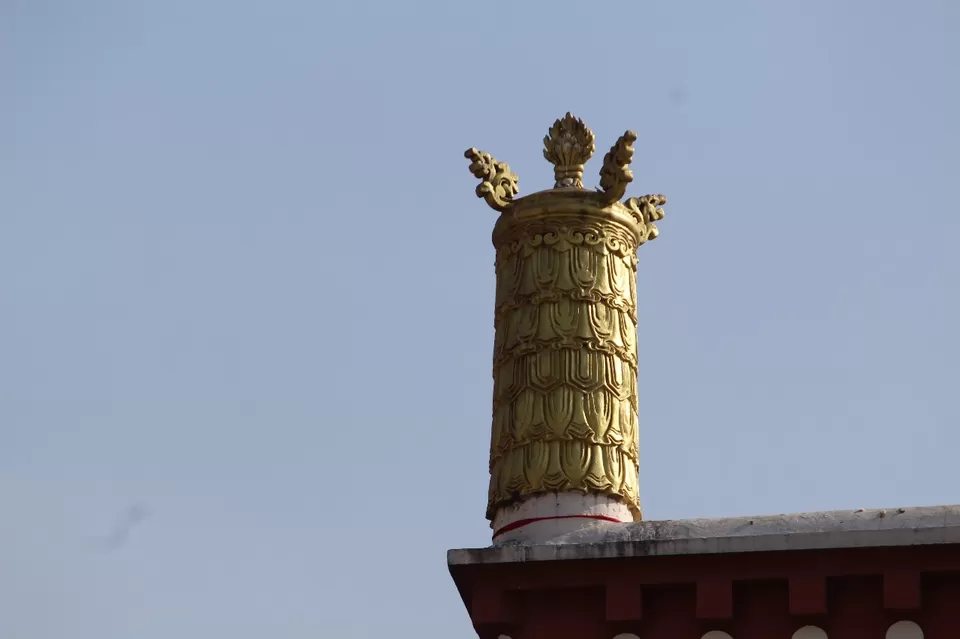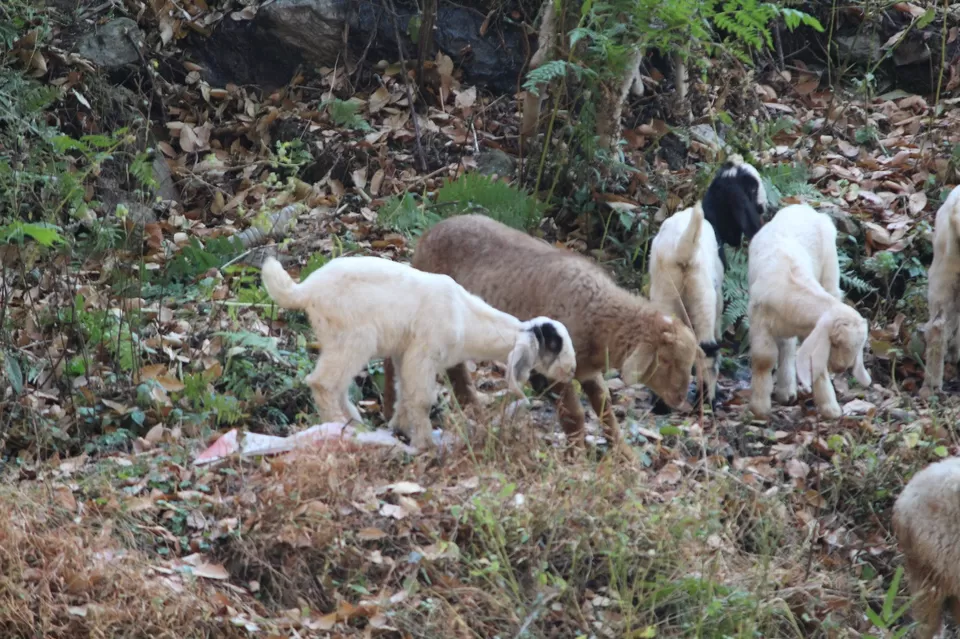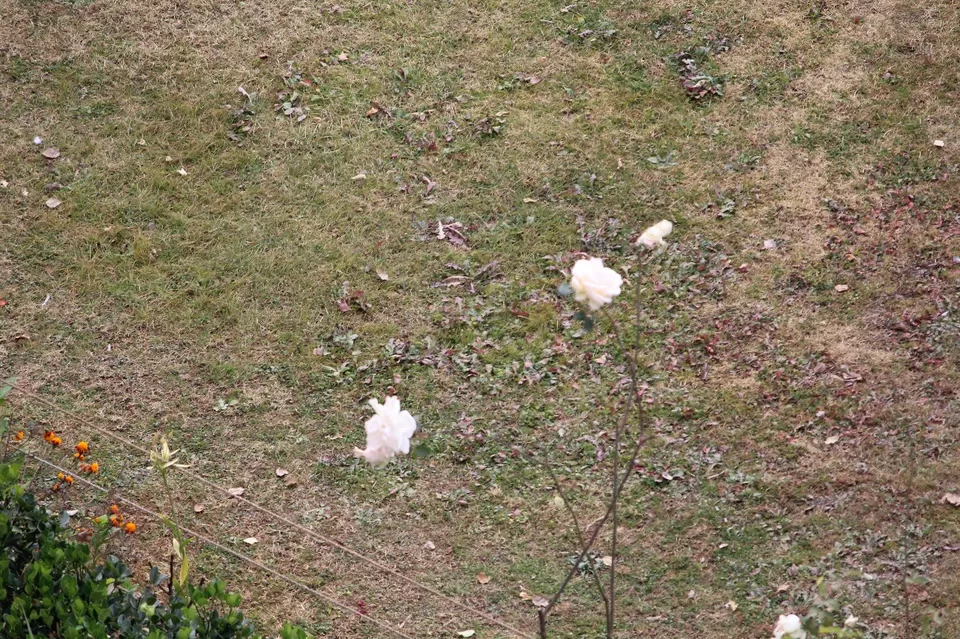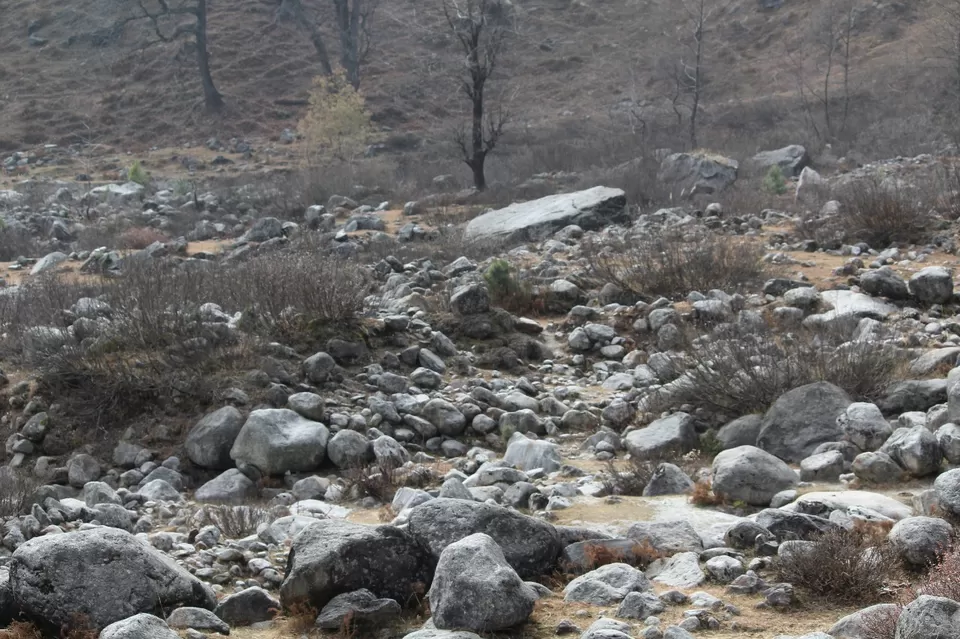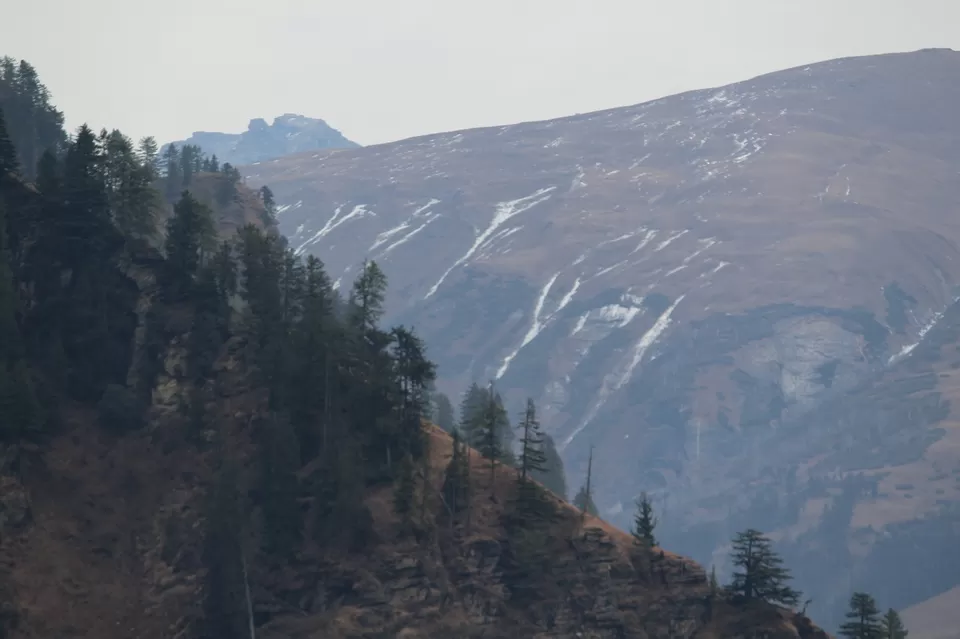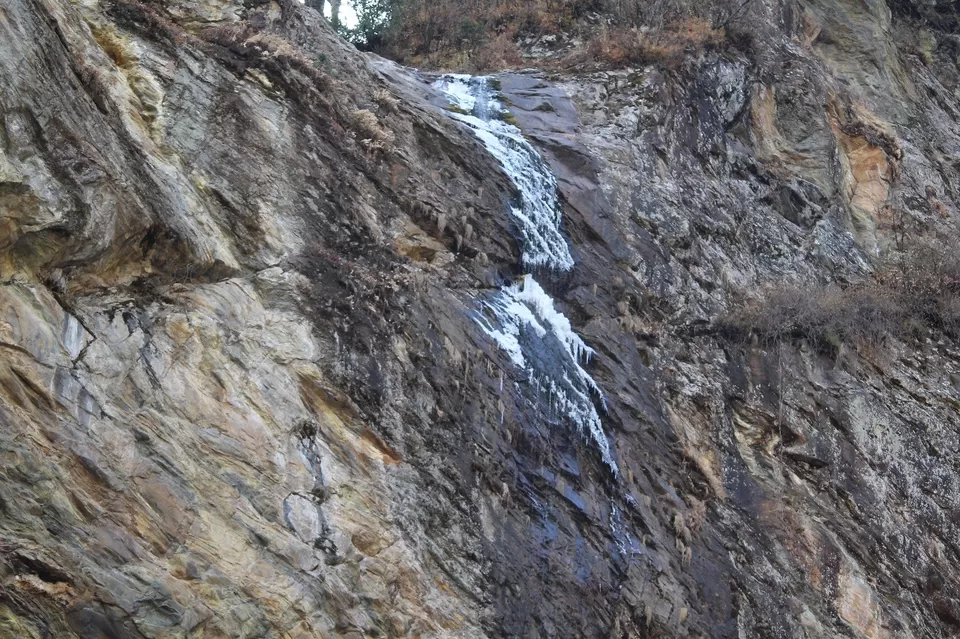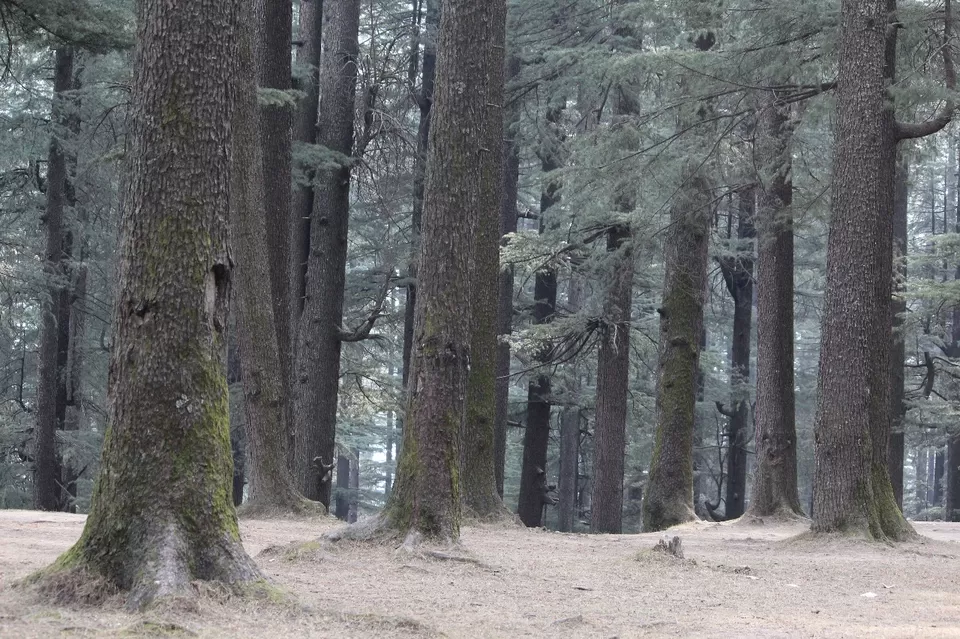 Manali is a small town amidst the mountains of Himachal Pradesh and Kullu Valley with The Beas River flowing tremendously. Manali experiences a lot of crowd from Delhi, Chandigarh and nearby places and is a point which takes us further on the road of Leh & Ladhak.
The Beas River Valley is one of the biggest attraction for the tourists as rafting and canoeing are carried out on its water. We skipped both and instead enjoyed the sunlight, wind, water and captured memories. While experiencing the beauty of the place, drizzle and watching the fellow tourists on the road, we finally reached Solang Valley which was flooded with people.
The place is know for two things, Shiv Lingam (Anjani Mahadev Temple) & Winter Sports. After much contemplation we decided first to go and see the Shiv Temple which was situated at a height and could be reached only by foot or on a horse back. And we opted to ho on 'foot' (only to experience worst ever foot pain at night). After many breathless steps, unlimited halts, slip offs, blame game, water gulping and against all odds, finally we reached the point where we saw Ice covered Shiv Limgam and water turned ice falling on It. It was one of the most beautiful sites to watch with mountains and tress in the surrounding and frozen trail of water falling from the top of a stone peak. Thus, made me realize the main reason for this place being a magnet for the tourists.
A cup of tea and a bowl of maggi pumped up our energy to go down the same height that we had climbed and experience people enjoying the winter sports.
A little walk (once we climbed down the track) is an area dedicated to Winter Sports. Paragliding, Skiing are few sports which are the main sports attraction of this place and people take part in it whole-heartedly. This is one of the most vibrant and enjoyable places in Manali and should not be missed. We left on a good note from our last drop.
Mall Road was our next spot for the day to put our hunger at rest and explore the market to grab on few things. The street is lined up with so many hotels, eateries and shopping opportunities and is totally lit up at night. We retuned to our hotel rooms to cover up on the sleep disturbed in the bus and get up super fresh for the next day.
It was a packed day for all of us as we had so many things to explore. We all had an early start of the day and headed for our first destination, Nicholas Rioerich Art Gallery. As per history, Nicholas Roerich, a Russian settled here amidst the beautiful mountains and valley. He was fond of painting and his work is showcased in the house which previously served as his residence. The paintings were beautifully captured on his canvas and I am sure were the framed replica of the subject. The 180 degree view from this place was a total bliss.
Dhakpo Shedrupling Monastery was our next destination of the day. Driving through the curvy roads of Manali, we reached this monastery which had an adjoining school and accommodation for the management and the students. The little monks in the making were seen having a fun time when we stepped in the monastery. The monastery is very peaceful and provides a scenic beauty for eyes and camera.
Spending a peaceful hour here, we drove to Jana Waterfalls, our next stop, which is a picnic spot for locals and tourists. The falls is surrounded by pine trees, mountain peaks and apple orchards and a good place to spend an hour or so. The place had one small shop which served tea, maggi, juices, etc. The water falling from the hill top was very cold and came down running at a very fast speed and settling down for sometime for our amusement. The setting of the place was such that the water path had tables and one could enjoy the snacks while dipping the feet in the water.
Hadimba Temple was our next stop which was in between a thick forest on a hill top. It is one of the peaceful place I had ever come across. The construction style of the temple is not like other temples. Instead it is made up of wooden doors, walls and cone shaped roof. It is a good place to capture some beautiful pictures.
Finally we were at Himalayan Nyingmapa Buddhist Temple, which is situated on the mall road. It is one of the famous Buddhist monastery in India which attracts a lot of tourists apart from the locals. The temple has a statue of Sakyamuni in a meditative posture. One will come across a lot of Buddhist monks in meditative position.
It was a bit early morning in the midst of mountains and cold breeze for us to cover up the things left before leaving for home. After a quick breakfast, we jumped in our taxi only to stop at Gulaba after driving through the curvy roads for around 2 hours. The snow was no where to be found but was quite windy. Climbing up the peak to a certain level was altogether a great experience. Though the place was very clouded and quite slippery but grabbing a cup of hot tea and a bowl of hot maggi added up to the experience.
After spending 2-3 hours exploring around, we went back to the hotel to pack our bags. We had our bus in the evening for Delhi, so we had 3-4 hours in hand to roam around. We stuffed our bags in the taxi and were dropped off at Van Vihar National Park. This place is a heaven for nature enthusiasts and is frequently visited by children and adults. There is a small lake too in the middle of the green landscape for boating.
A last walk to the mall road was must for us as our body needed fuel. After having a last stomach full meal in Manali, we were back on the road to reach the bus stop for our journey back home. Thus, marking the end of our trip.
Manali was blissful experience for all of us. Mountains, landscapes and breathtaking views personally gave me a bag full of ever lasting experience.
Frequent Searches Leading To This Page:-
best places to visit in manali with family, best places to visit in manali and nearby places, delhi shimla manali dharamshala tour package, places to visit in old manali, shimla manali road trip, 1 night 2 days manali itinerary, top manali tour packages with prices from delhi