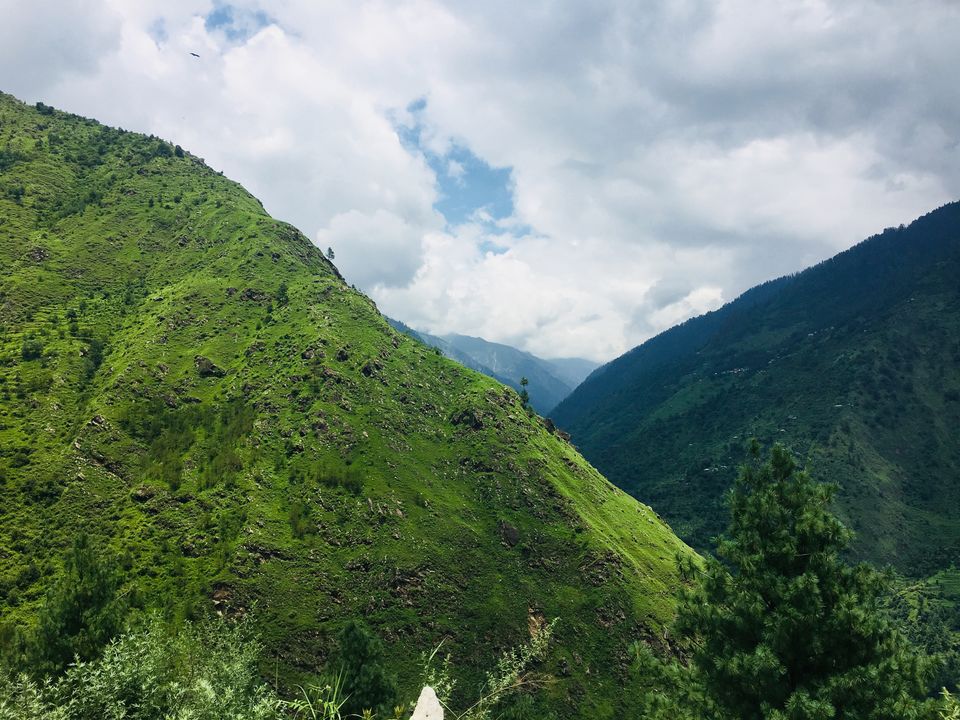 The landscape of Himachal is no longer as we knew it a couple of decades ago. It is changing rapidly, and for worse. Most of the hill stations now are thick clusters of thousands buildings overspilling with millions of tourists. Shimla has water shortages, Manali has traffic jams, Mussoorie's strewn with garbage. The roads to all these destinations, which once used to be lined with grass and shrubs and fruit trees, are now infested with shops and hotels all along. You only feel good about going to these places when you're from a dirty, big city like Delhi where even clean air has become a commodity. It's a sad, sad state of affairs...
Thankfully, there are still a few corners of Himachal which have not been ruined been commercialisation, at least not yet. Tirthan Valley is one of them.
She is a precious relic from the bygone days of Himachal, where time hasn't brought much of a difference to the way of life. Most of the people still don't own any vehicles or smart phones. There are no towering hotels blotting the beauty of the mountains; no exhaust-spewing queues of vehicles on the road. In fact, this place is so pure that it ruins you. I, even after having spent 2 weeks here, wept while going back to the smoke and squalor of Delhi.
However, time is running out. Manali's become an eyesore and a pain in the ass (literally, because you spend hours sitting in your car stuck in traffic jams), and it's just a matter of time before all kinds of tourists begin swarming to other lesser-known places such as Tirthan Valley, which are in the hill station's vicinity. Travellers, you have to experience this place before that happens.
Here's what to expect when you visit Tirthan Valley now -
1. When you skip entering the tunnel at Aut and take a right instead, you are driving on an other-worldly tree-lined roads with the river flowing beside. The path feels right...