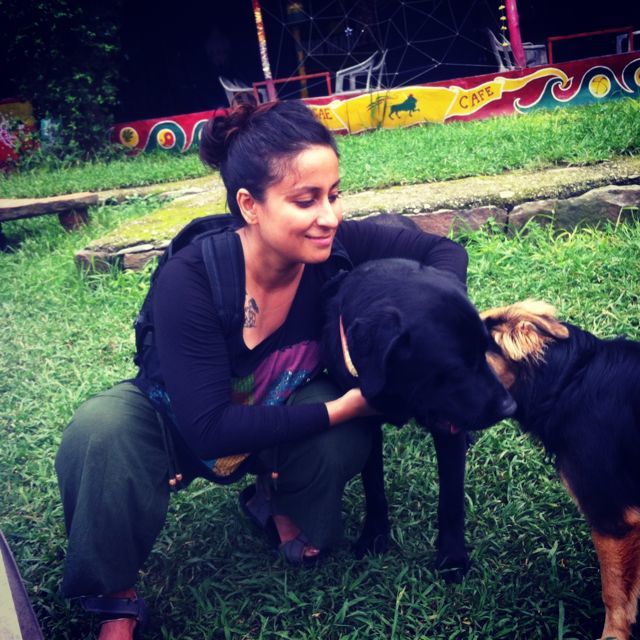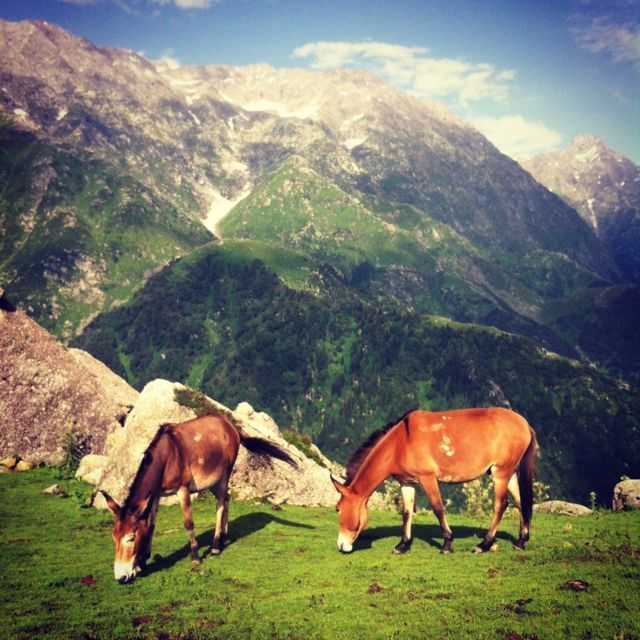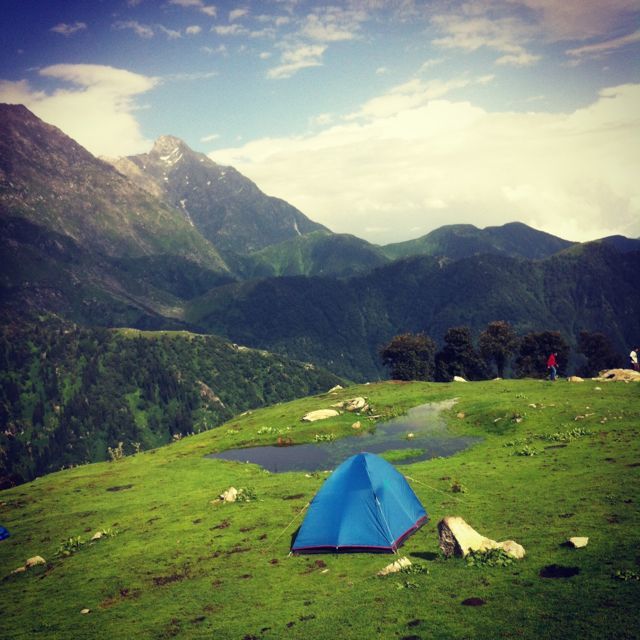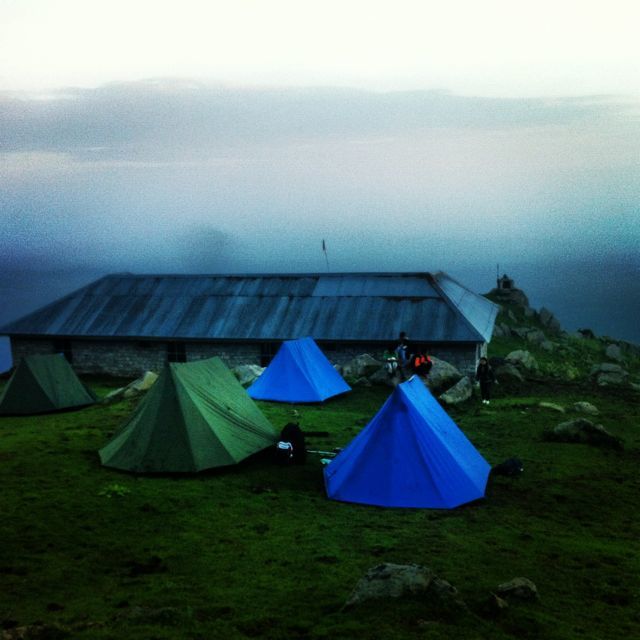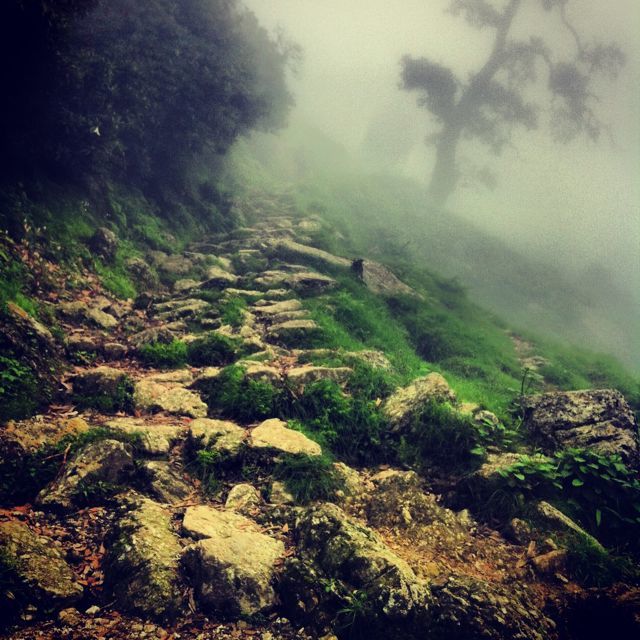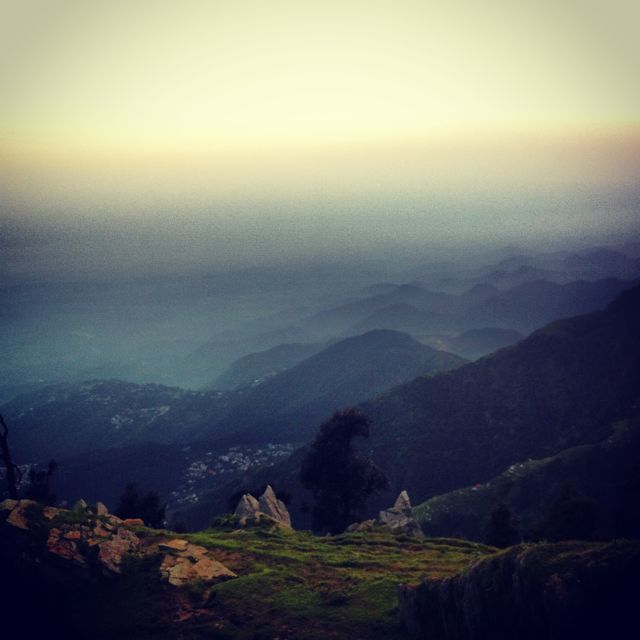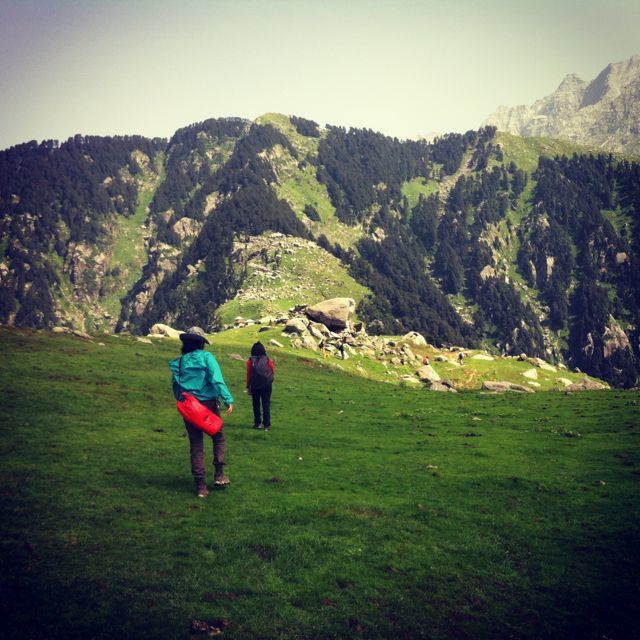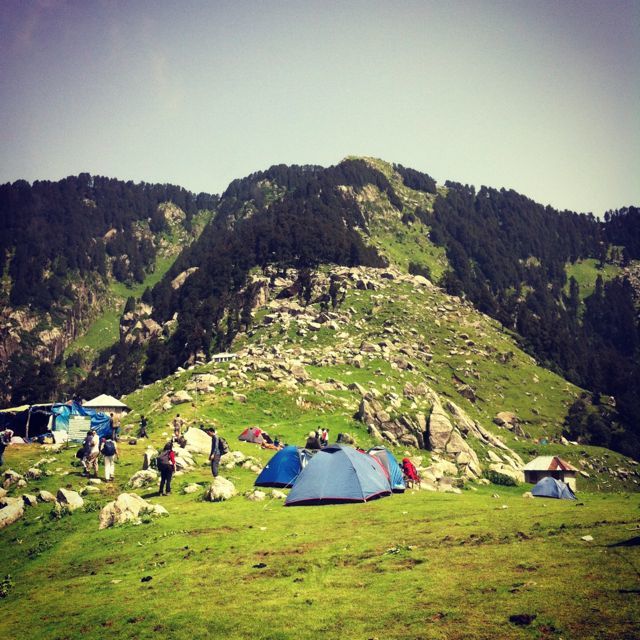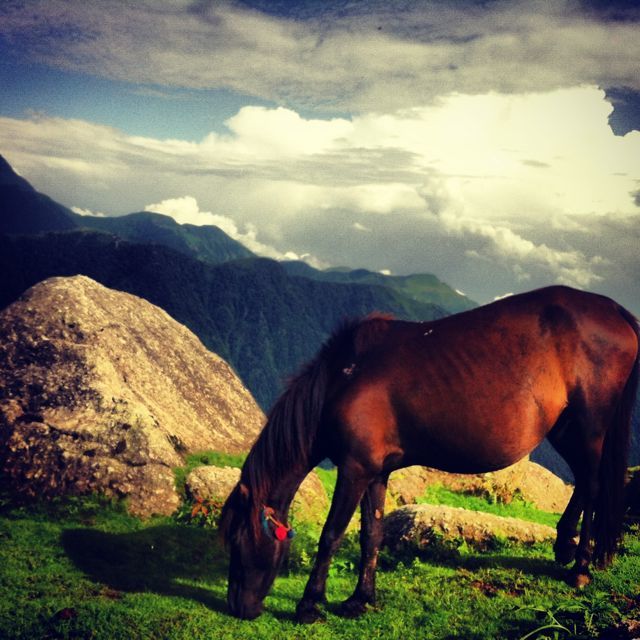 Triund is a steep climb away from Mcleodganj, and barely takes a short 6 but tiring hours. And if one has 4 days to spare in Mcleodganj and Dharamshala, one can easily do this trip and also spend a night there. It is advisable to book a tent from before. There is also the option of staying at the government rest house or the private one, during the monsoons, when there is a lot of slush and less tents. But be prepared that it is very basic and there are very few rooms available- 3 in the first one and 4 to 5 in the second one.
You can easily do a break journey. There will be two rest points in the journey, where you will get refreshments and of course the much comforting maggi.
Try not to carry too many things. A light backpack is what is recommended. Some first aid, small bites, and a bottle of water for sure. The climb can be steep and you will want to sip frequently. The last stretch is the steepest. You would be able to see the top, but it would seem like taking forever.
I went with 8 friends and booked the guest house in advance, so even in heavy rains we found some dry space and warmth. You can write to manuadventures@gmail.com for guided trek, bookings, food and other supplies. Or, you can just carry your own sleeping bag, and try your luck with booking a tent when you reach the lush green top.
And if you have more time on hand, you have the option of carrying on further to the snow line, and the Lahas caves.