Prashar Lake is a quite an offbeat place and from the tourist of Manali and happens to be 50 km ahead of Mandi -- > Baagi village --> Prashar.
From the photos i saw on internet i imagined it as a calm and peaceful place which made me plan to stay here for a couple of days, but i could manage for a weekend.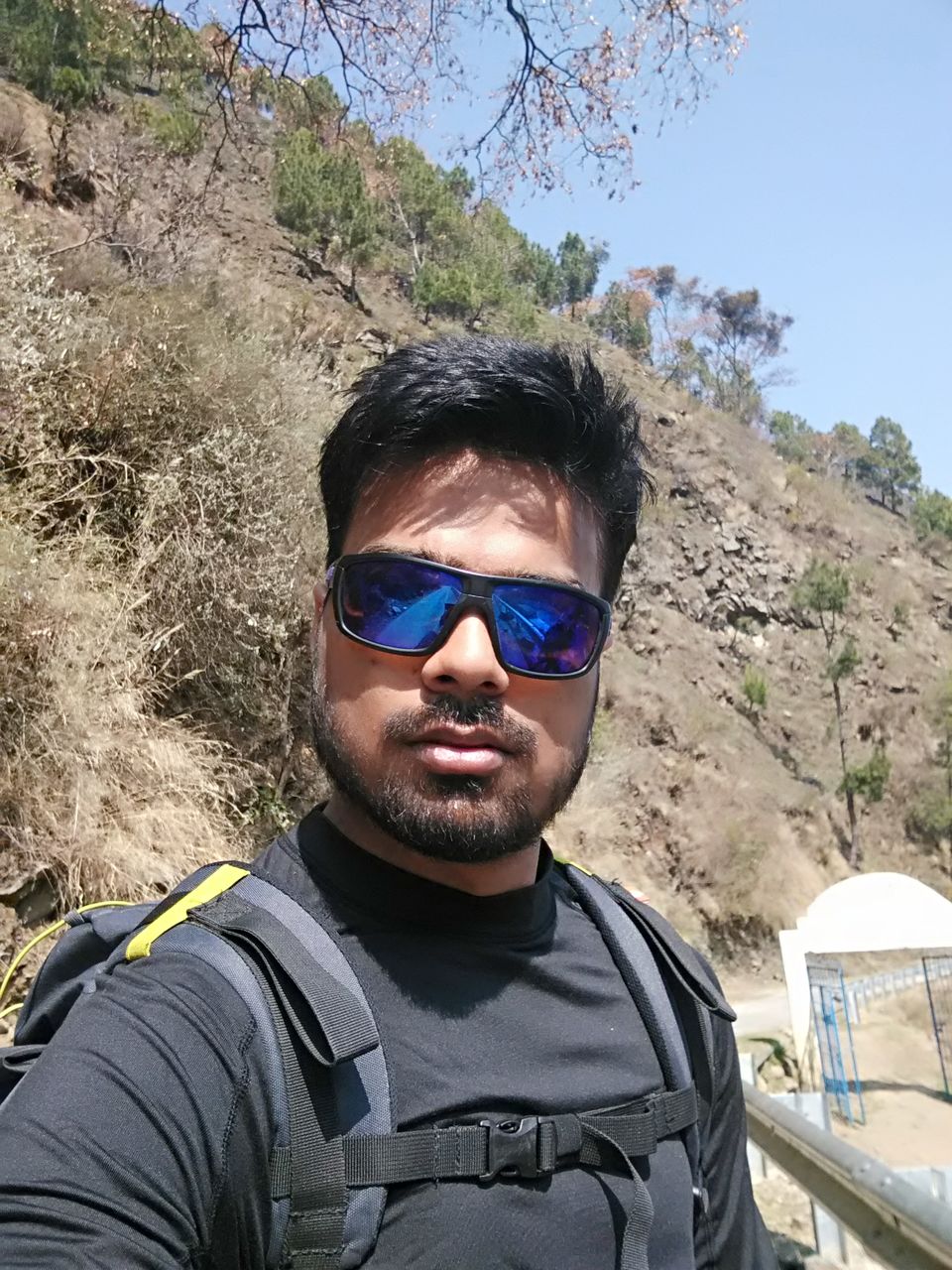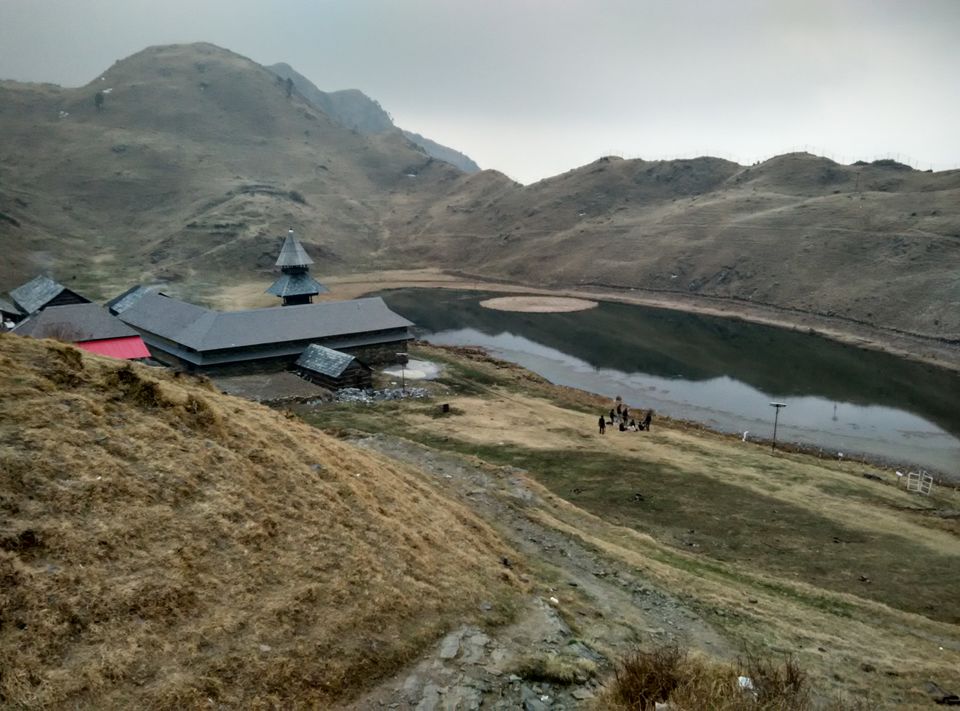 With a short and steep path of ~8 KM , this trek attracts beginner to moderate fanatics. The foggy view of Dhauladhar, the Rishi Maharaj temple bells and power of the sunrise won't let anybody return from this place very easily.
Mandi can be reached by hopping to any Manali bound Volvo preferably around 8 PM from Delhi so that the only 8 AM bus from Mandi to Baagi will not get missed. Even if this only bus to Baagi is missed,another option is to catch any bus going towards Kullu route and get down 4 KM before Baagi(also called as Prashar mod). ThoguhThere are easily available Taxi here as in most of the Himachal but could trouble my pocket.
Though there is a direct road but 'hum kaha road pe chalno walon mai se the' so I started my trek right from the diversion of Kullu and Baagi Village which makes a total of 12 KM.
I had my breakfast directly at Baagi so that I ensured my time is not wasted in Mandi and can plan my forward trek accordingly, there are a couple of decent restaurant like Thakur and Parvati here.
The trek can take around 5 hours for a beginner if he is on the correct way.I lost the way almost 5 times and somehow got the route either by the help of villagers, few extra stretches , few guesses and finally the last and the biggest one by the electric wire lines going up to the temple and guest house.
This is not a trek where you see easy trails to reach the top but you will find some trails at regular intervals yet you need to figure out the way between the pieces of trails which was the best part for me on this trek".
This usual unusual step farming.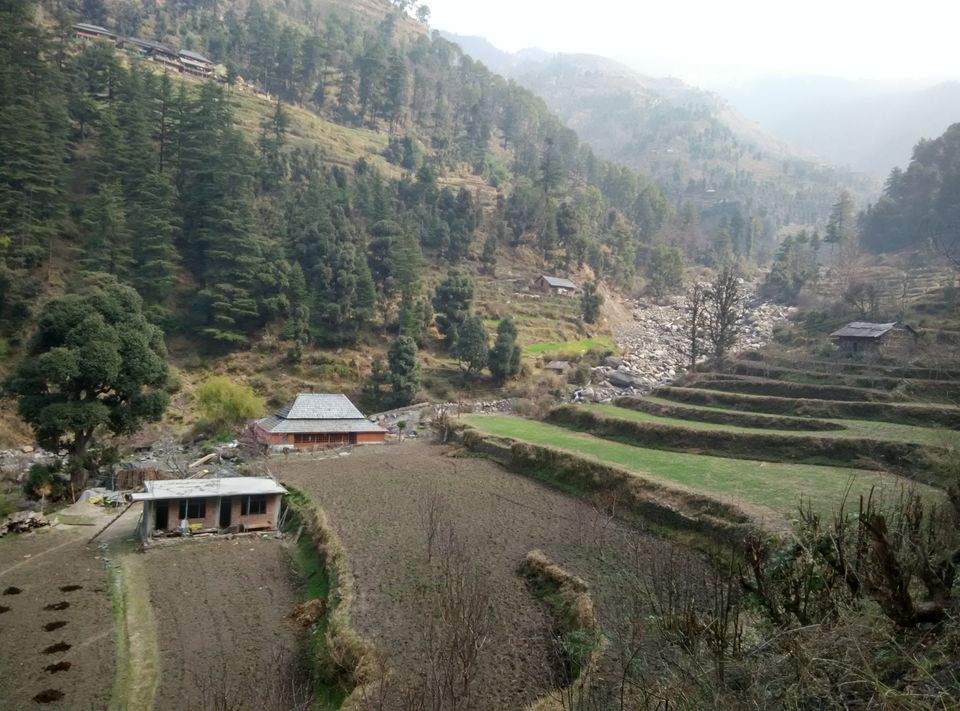 It was like a speed brake when i saw this beautiful little one.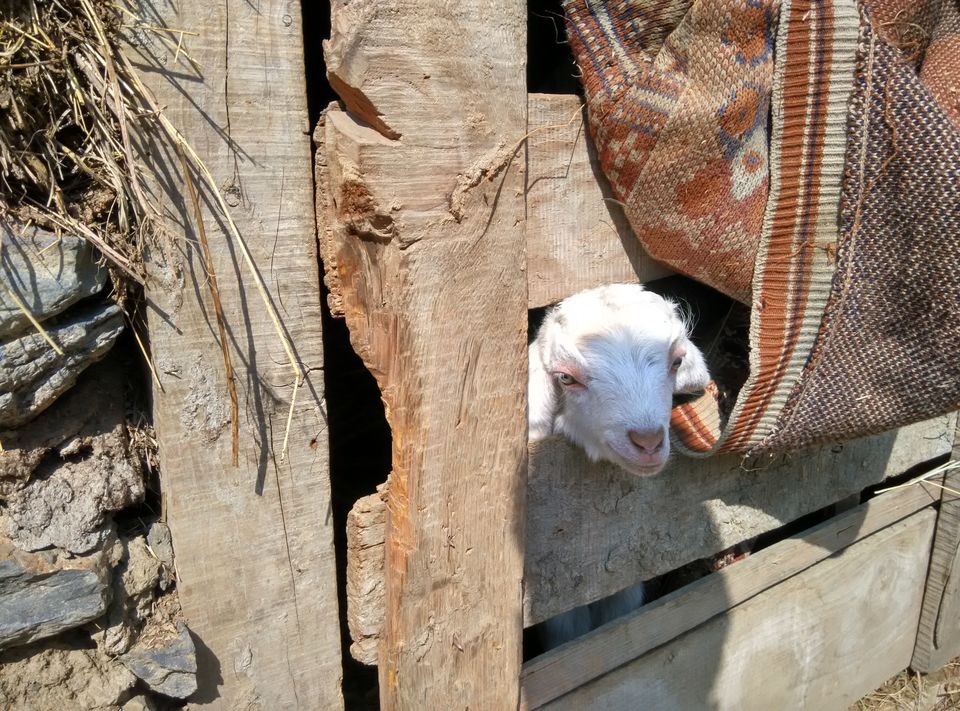 This is how the they spend their life on theirs farms talking to their cattle.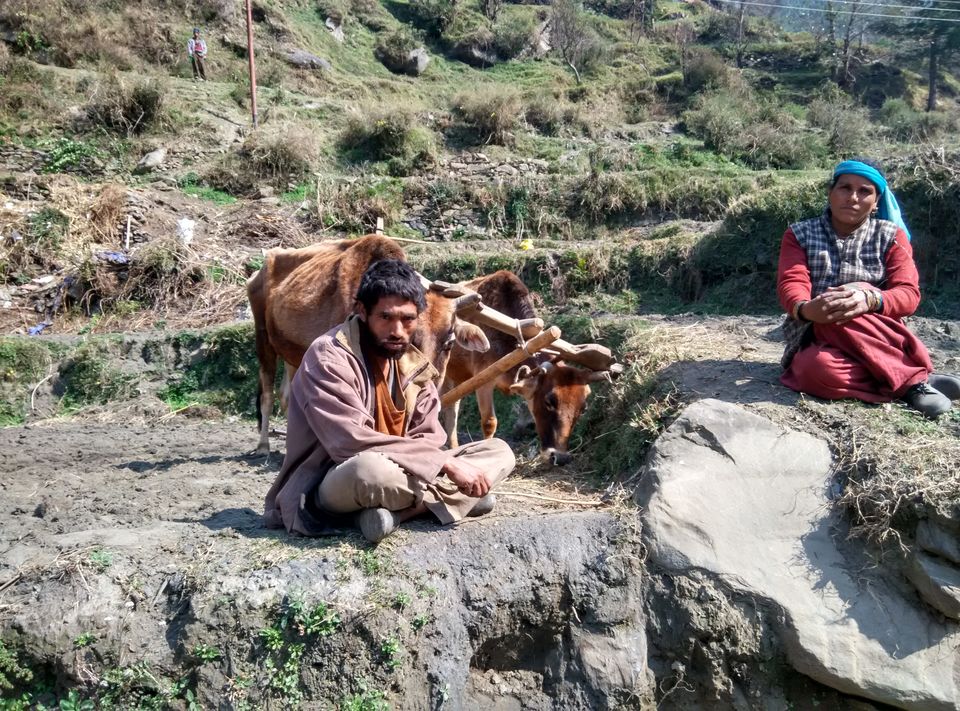 This trek is a mixture of scenes including the rocky water downstream path , the dense forest trail, houses and farms of few villagers leading to an open land at the top with a view of snowy leisurious valley.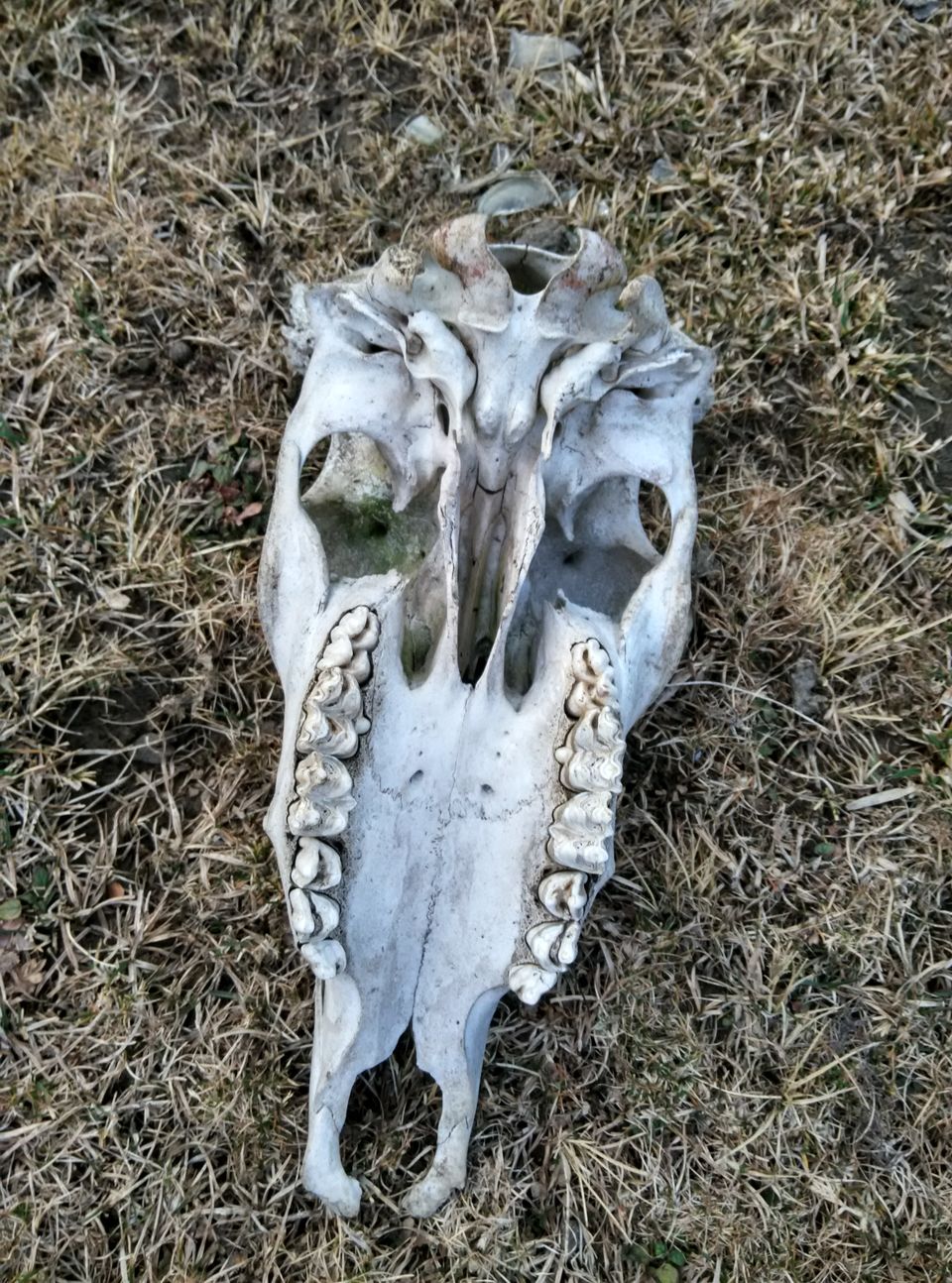 I always consider to reach early at the top so that I can find a good place to pitch the tent and roam around for a while to locate the best sunrise spot to start the next day. I really need to come all the way down for 20 minutes in search for fire woods but got nothing since it was dark and the dynamo torch handle broke out, which made me realized that I should have started collecting the fire woods much before reaching the top which is also an ideal way of doing it.
I always carry my own staying options but there are multiple options to stay, choose yours
1 : Hire tent and sleeping bags on rent from shop
2 : Hire room at 50rs per night with bedding and blanket at 20 Rs each in the temple premises and follow the temple rules :) which clearly says not to enjoy.
3 : Take a fancy room in guest house and feel like home ;) which i really don't think an option you will go for.
My night spended with a couple of chit chats with the guys i bonfired with and the Indiahikes technical guides.
I trailed down with the blessing of Rishi Maharaj and some memories with the villagers on the way back to Baggi. We met this family and after a while of chit chat got to know how tough is the life they are managing but the last sentence " Wapas jaroor aana" is like a never forgetting moment.
It was in my mind to from the start itself that i would not be returning without taking bath in this beautiful small waterfall i saw on my way .Completely agree that the natural hot spring of Manikaran is like floating in heaven , but believe me the dip in this cold water after a non stop trail down for an hour is nonetheless the same.
Later a villager helped us in preparing maggi in his kitchen, after adding his own taste of onion and Deggi Mirch the dish turned again to a spicy memory. In the next few minutes we ended up with cuddling a 3 months old baby "Mansa" and his 3-4 years old brother who was carrying her on his back. Later we thanked to their mother for letting us do that and waited for the bus to Mandi which was suppose to be there by 2PM.
Things to purchase from the villagers on this trek :
1: Cow pure desi ghee @ 500 per kg
2: Nashe wala gud ( Alcoholic Jaggery) @ 35 per kg
3: Khajoor( Dry Dates) @ 200 per kg
We planned reached Mandi around 4:30 so that I have plenty of time to feel the local air.
For sure someone will feel a bit tired by this time but my legs are still demanding for more like the every other time, so we enquired about our bus timings and started to roam around the place.
I found Mandi a bit crowded than i thought but i found the Chandigarh youth are all roaming around the streets.
This place(below) is hardly 10 minutes walking from Mandi bus stand and probably our best place to rest and to have the secret recipe Lemon Tea. After having a glasses of this so addictive tea, i asked the vendor regarding the secret and got the response " humara secret mat poocho koi humse" to which i sincerely replied " Acha 1 glass aur la dijiye uncle :P :P "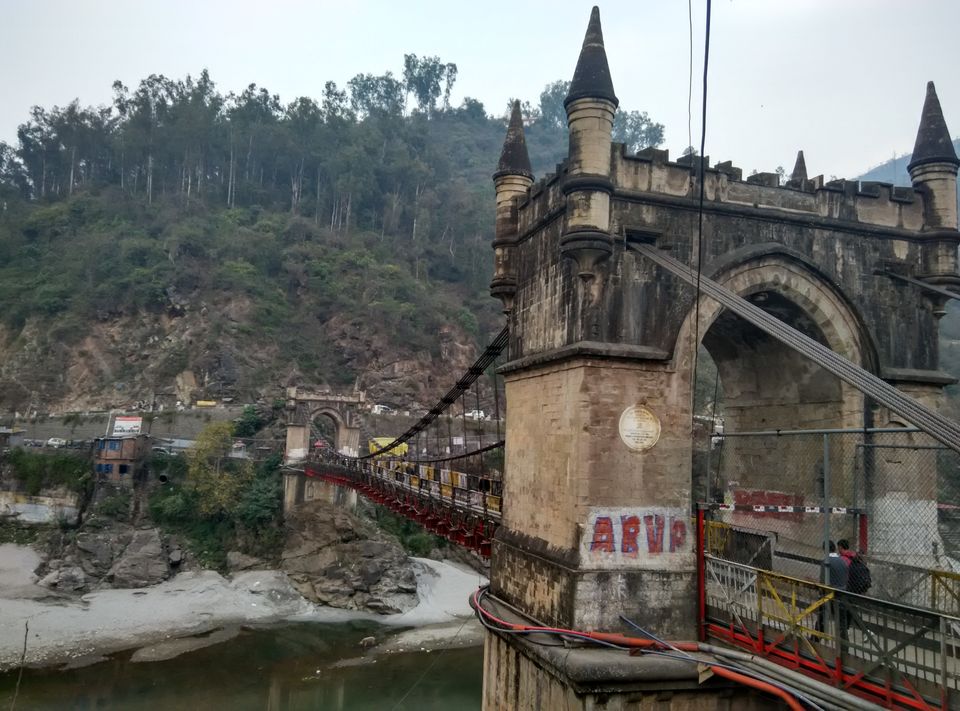 We found a decent vegetarian hotel near the Bus stand for the dinner and here our trip ended to start the next.
Trip Expensive : Delhi-Mandi-Delhi(900*2) + Day 1 breakfast(80) lunch ( 100) dinner (70 or 0 if you prepare yourself ) + Stay expense as per your choice +Day 2 breakfast(80 or 0 if you prepare yourself) lunch ( 100 or 0 if you prepare yourself) dinner (150 in Mandi).