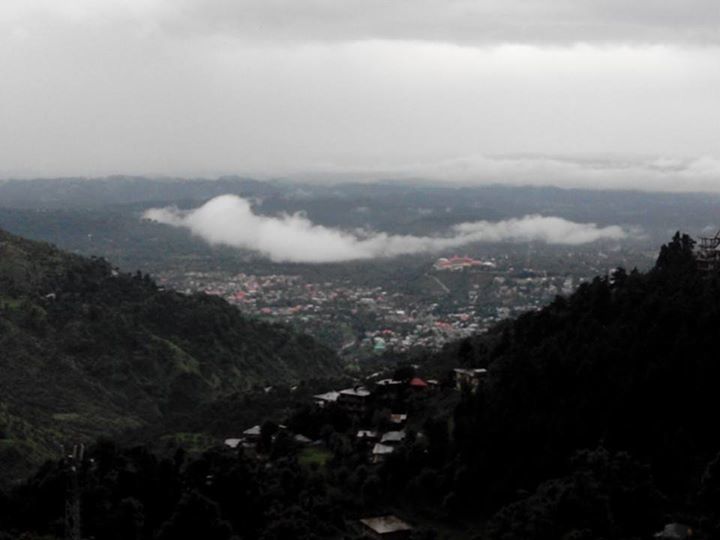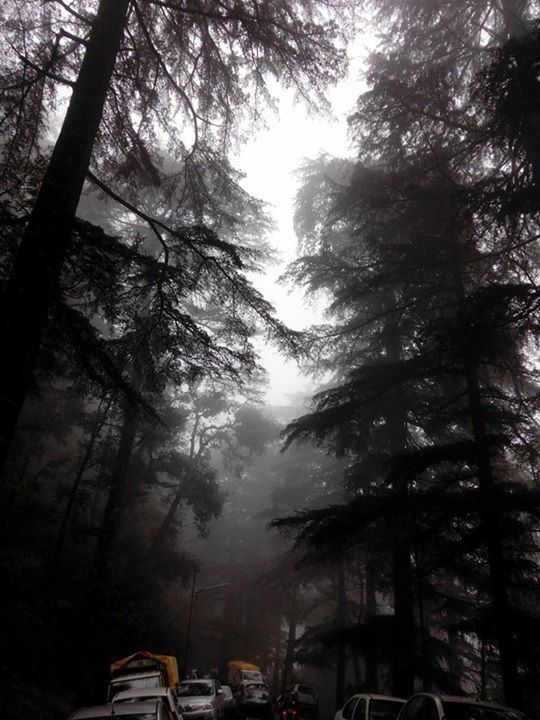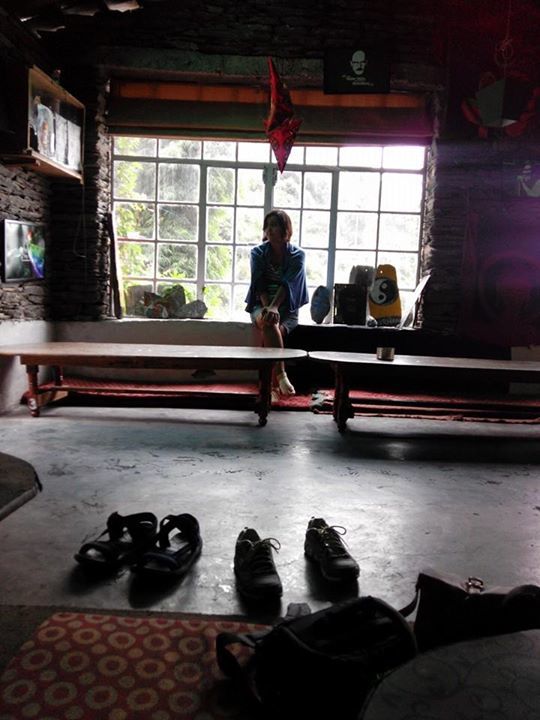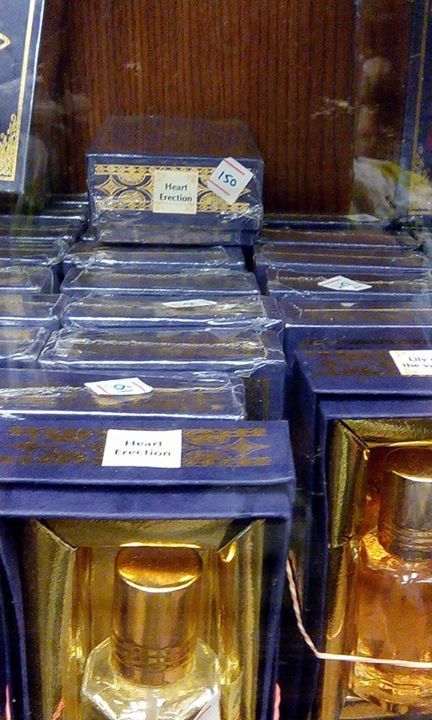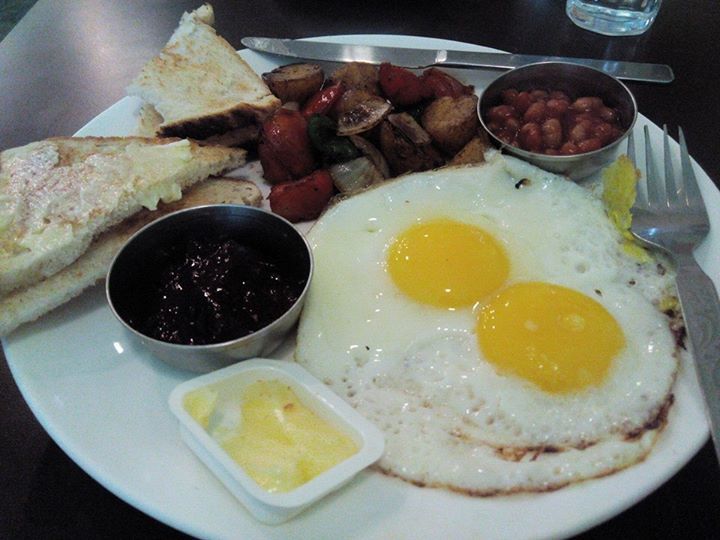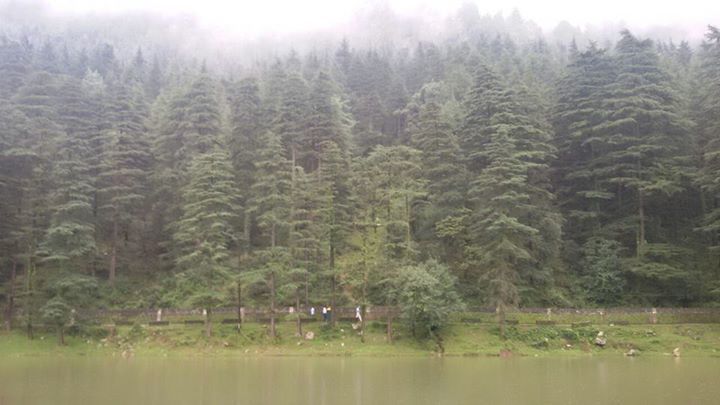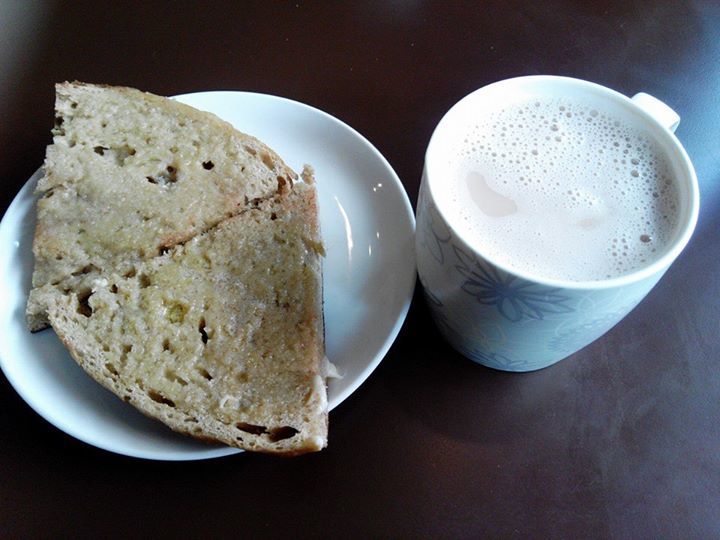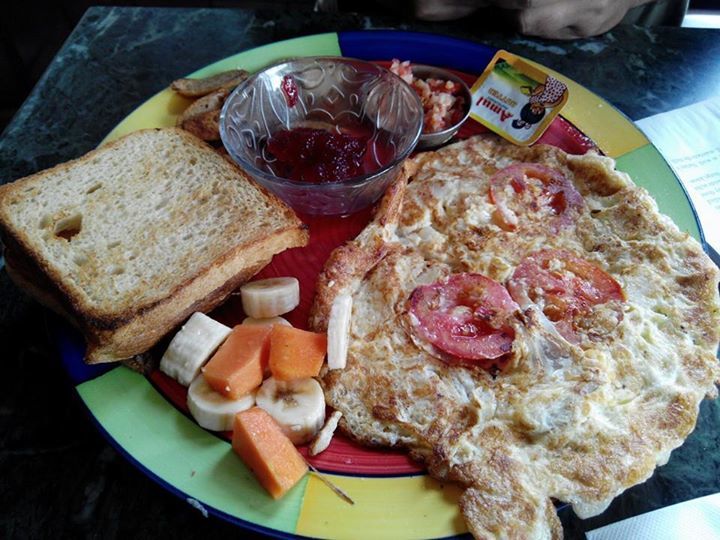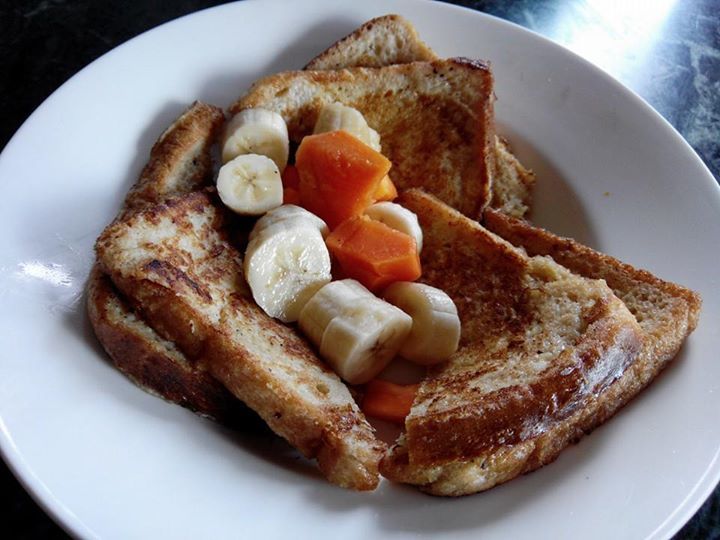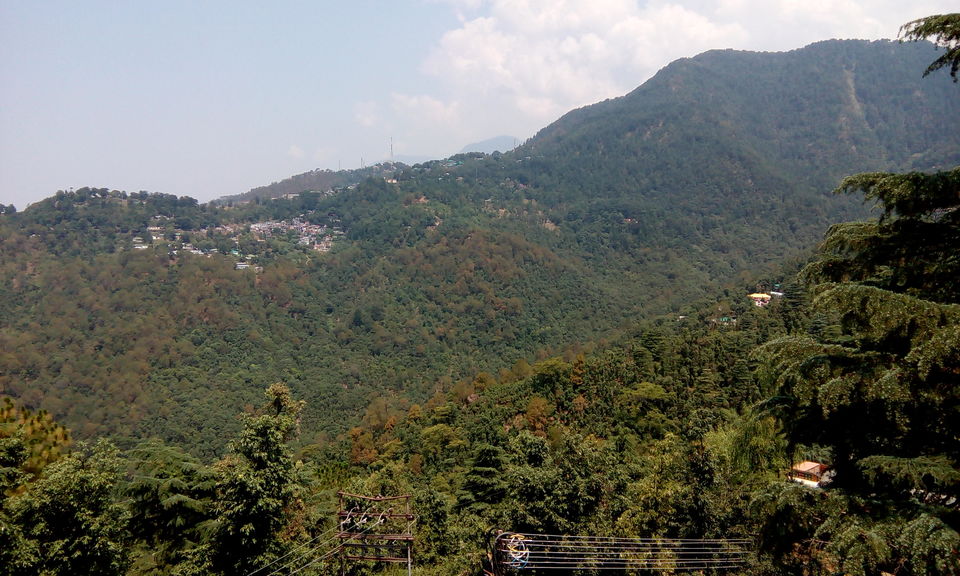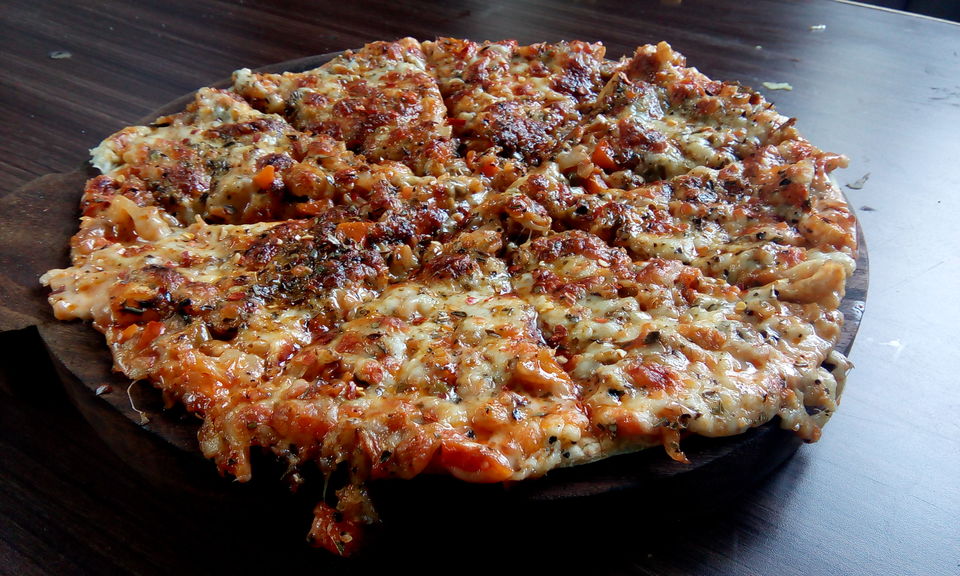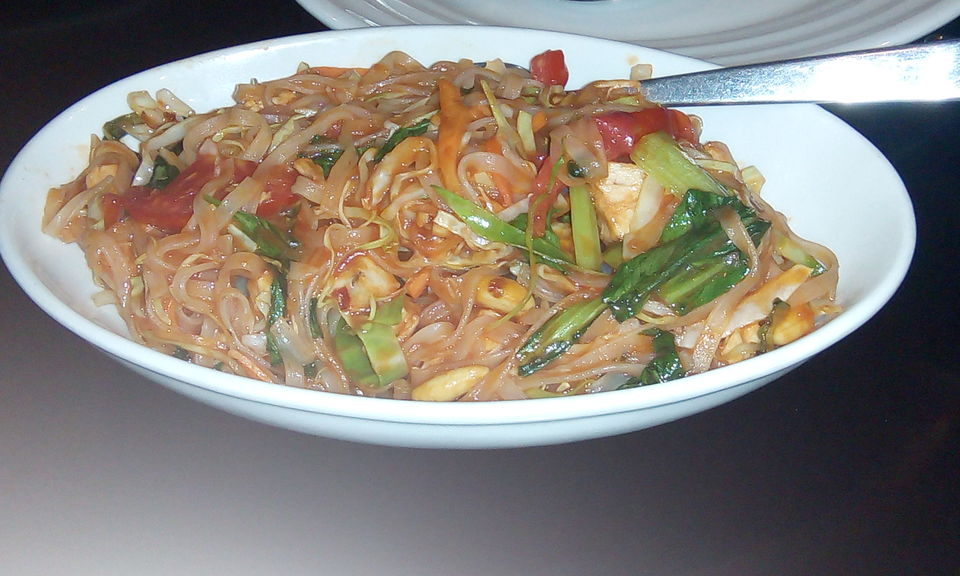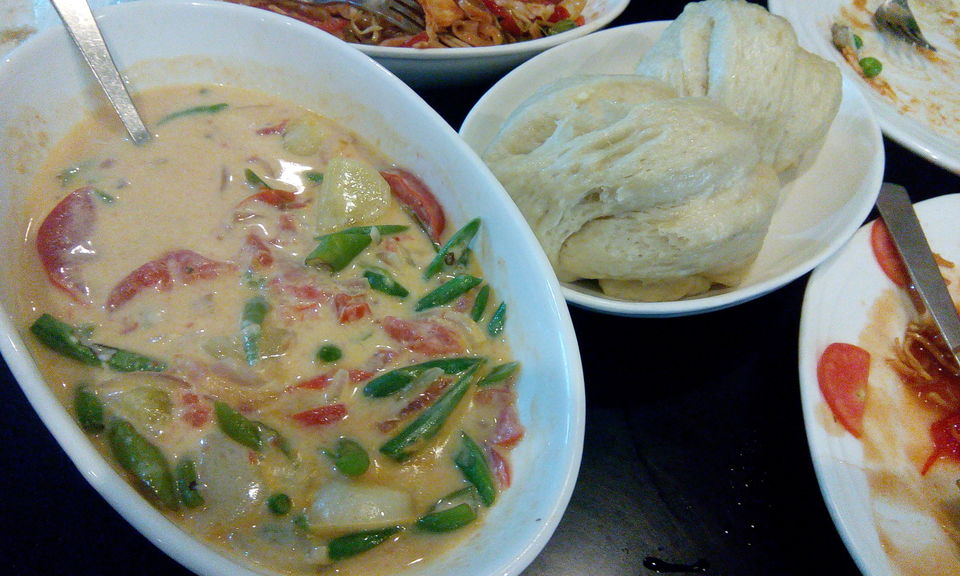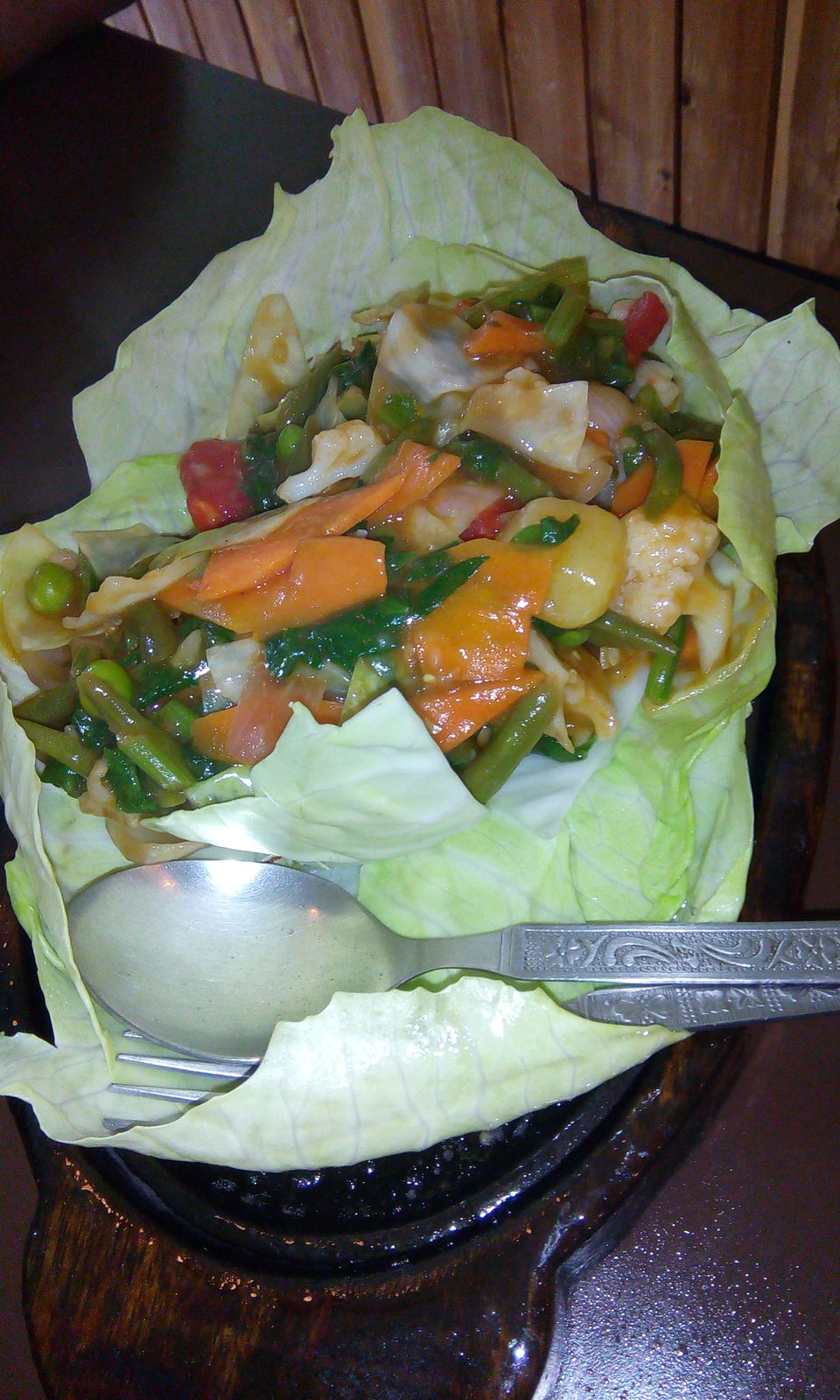 Mcleodganj, is a little suburb in Dharamshala and my favorite place to be in. I have been to this place with my best guy friend and the second time with 4 girls for a spontaneous weekend getaway. And both times, a memorable, adventurous, relaxing and a fattening trip! Both my visits started with we arriving at Mcleodganj, at 5 in the morning with no hotel reservation, a backpack on the shoulder and being told by almost every hotel that there are no rooms because of the weekend crowd! In case, you also face the same 'situation', enter the cafes which opens at 7 am and try their lovely breakfasts and of course coffee. If you are slightly adventurous try their buttery salty Tibet tea (not using it as an adjective-tea is actually made up of butter and milk with a pinch of salt). Once fortified and the time around 10:00 am, start your search again. Go the entire length of this suburb and you will find success, with some or the other guest checking-out at 12! And guess what, this is also a great way of digesting your really heavy 'Farmer's breakfast'.
The place actually have best of hotels-Try Norbu House for a luxurious resort like stay. You can also go for cheap yet clean hotels which will fit in your pocket at a price of a frugal dinner. You will see the main lane, near the 'chowk' dotted with these hotels...ensure you walk the entire length before picking your hotel!
PS: My favourite is Snowlion Cafe which claims to serve the best breakfast in town-serves the frothiest cold coffee, fried ice cream and delicious lemon curd cake along with a really heavy English breakfast.
Once settled, try the touristy spots like Bhagsu temple and Waterfall. I was happy to see both of them from away, as we trekked' our way to Shiva's Cafe, a really popular trance cafe which, by the way, serves amazing pizza and hukka! As you come back, do try the German bakery and their rick brownie and some of the Israeli offering. By the time you come back to the main lane, you would feel hungry again, and now you can head for some authentic Tibetan or Thai food at Tibet Kitchen. Actually, you can also head to Jimmy's Italian Kitchen for a lavish meal of pastas, bread and jacket potatoes. But the, if the sun is on your head, you can also cool off at Indique-a rooftop restaurant serving chilled beer. Mind you, all these places are within walking distance of each other and you can actually try all! Try and order only one dish per place-Just an idea!
Post beering or eating, you have an option of renting out a bike and checking out the beautiful Deodar forest at Dal Lake (Not the Kashmir one..duh). You can also spend some time at Dalai Lama Temple, sit on the floor and let the world pass by. Get to know the meaning of Prayer wheels and appreciate the sacrifices made for a place called Home!
Renting a bike will give you lot of freedom and will save you from traffic and lot of bargaining with cab drivers...yes, this beautiful silent town does have traffic, and trust me-you don't want to be stuck in it. PPS: But be super friendly to all cab drivers-this time we carried a cell number of one who was one reliable chap.
Nightlife is great too, if you know where to go. This place has super friendly people, especially if you spend some time genuinely talking to them and NOT bargaining. Spend some time listening to cafe owners, cab drivers and they will tell you the happenings. Our real friendly masseur suggested that we should go to the place where Ms.Tibet competition was running that night. We asked few other people for some nice musical evening and checked out 'Carpe Diem' finally. A group of young local boys ere playing guitar and that became our own bollywood musical night as we sang with time till early morning. Try 'Mount View' too, which hosts dancing night especially for locals and foreigners. If you behave right, you just might be allowed there.
With all this eating and dancing, remember to shop some crazy fragrances, prayer flags, whole lot of tea in every imaginable flavor from pomegranate to chocolate and massage oil! Any spare time can be spent at the book cafes where the time stays still and you can read, talk and listen. Go for a massage at the dirt cheap price and yes, let me now add, everything here is value for money! A good good meal for 5 people where we did waste some food set us back by Rs 1700 only! Massages costed us Rs 500 per person and prayer flags for as low as Rs 20.
The Tibetan community are a bunch of warm, friendly and talkative people and the crowd in this small cosy town consists of backpackers and yoga learners and foreign language students who are here to enjoy their life in transit and learn about Dalai Lama, Life and Peace. Make friends over Tibet tea with the backdrop of most beautiful views.
How can this place not make anyone hungry...or Happy!
Om Mani Padme Hum!