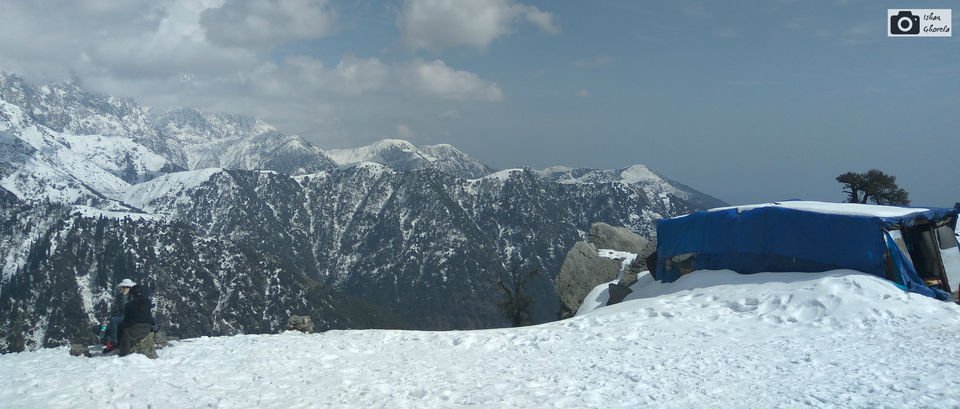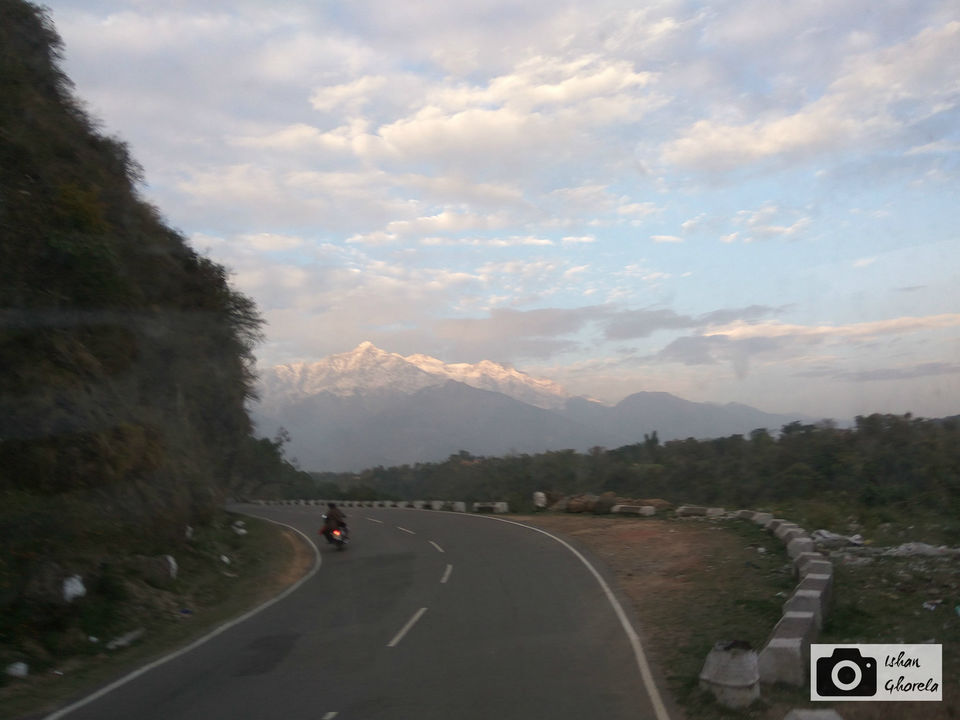 As I always suggest you can reach Macleodganj from Delhi through HRTC bus. Distance of Macleodganj from Delhi is almost 480 Kms which takes roughly 12 hours. If you want you can easily get accomodation in Macleodganj but if you want to see more natural beauty you can head to Dharamkot (a small village just 3 km away from Macleodganj ). You can use a cab to get there which costs almost 250-300 for 4 people and the best thing is that you can start your trek to Triund the next day from Dharamkot itself, it is on the path to Triund. It has a lot of home stay options that too in very minimal budget and it has a lot of options to offer you in Israeli cuisine.
You can take a little rest till noon and after that you can head to Bhagsunag fall which is a good option to explore and you can get acclimatised too. It's a waterfall that you can visit in your spare time in the second half and before you reach there you will also come across a local market where you can have lunch and infact buy supplies for your trek.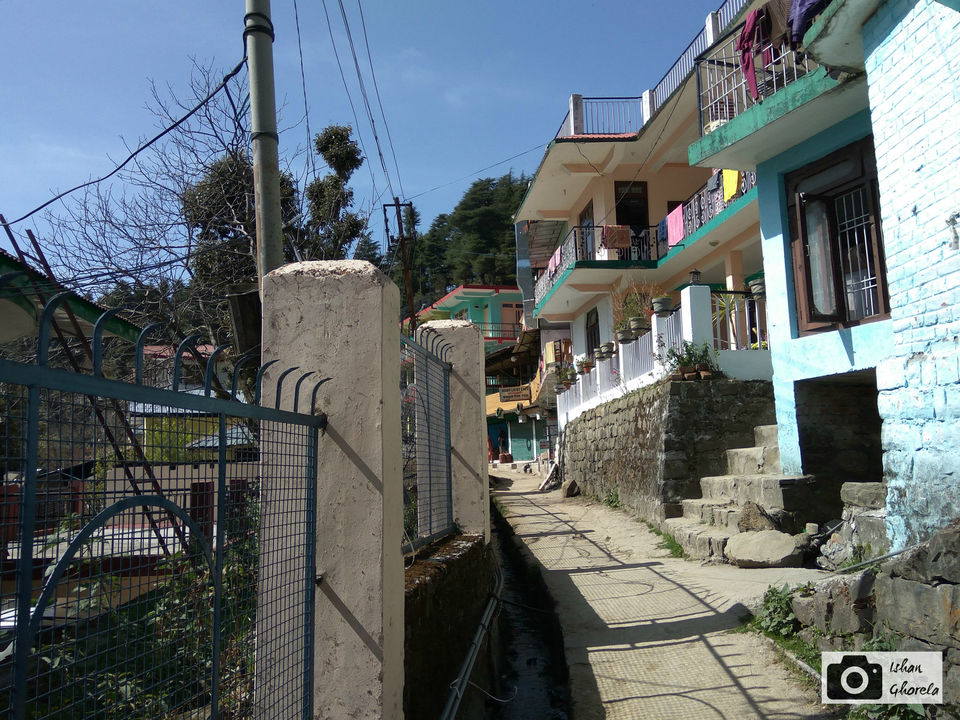 So this is the day we start our trek. We started from Dharamkot itself but there are options if you want to use a cab to get to Gallu Devi Temple (300 to 350 for 4) and then start your trek. Distance of Triund peak from Dharamkot is 9 km and form Gallu Devi Temple it's 6 km. It took us around 5 hours to reach the peak. We reached there at 2 in the noon and it was amazing at the top. This was the first trek of my life. Before this I had seen snow clad mountains only in movies or photographs but this was the first time I was standing at the height of 2900 metres and witnessing the mighty dhauladhar ranges (yes, you get to see Dhauladhar ranges from Triund with your naked eyes).
It felt as if sometimes we as humans overestimate our own existence, but having a view at such a sight made me realize, many civilizations have flourished on this planet and vanished into void like they never existed, do we really matter?
While all this was going on in my head something happened there in front of us, we heard a loud thunderous sound and then we saw an avalanche taking place in front of us, although it was far away but it wasa visible and we could hear it. It was there on a mountain on the Dhauladhar Range.
Soon it was our time to leave the place. Since it was still all snow covered, camping hadn't started yet. We started our descend and finally reached back Dharamkot at 7 in the evening. Till then it had grown dark.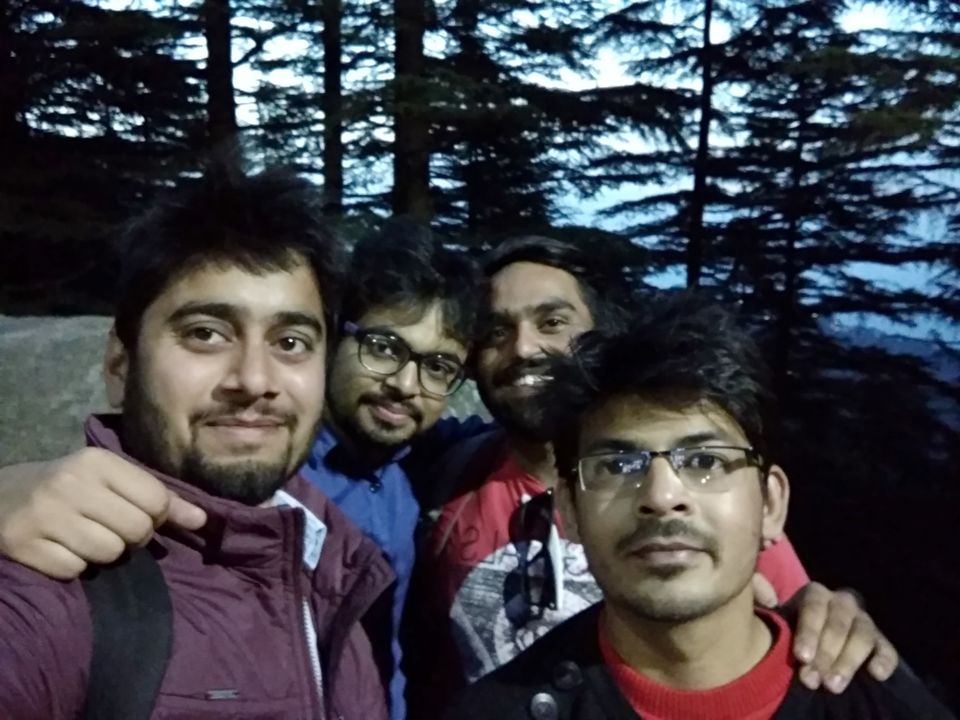 So it was the third and final day of our trip. We left dharamkot and planned to explore Macleodganj (it had more to offer us than I had expected). We visited a monastery which was quite interesting and then headed to Tibet museum where I learnt the entire Tibet controvery and realised how India is helping Tibet run it's entire government from Macleodganj. India has been really badass to fight China in supporting Tibet.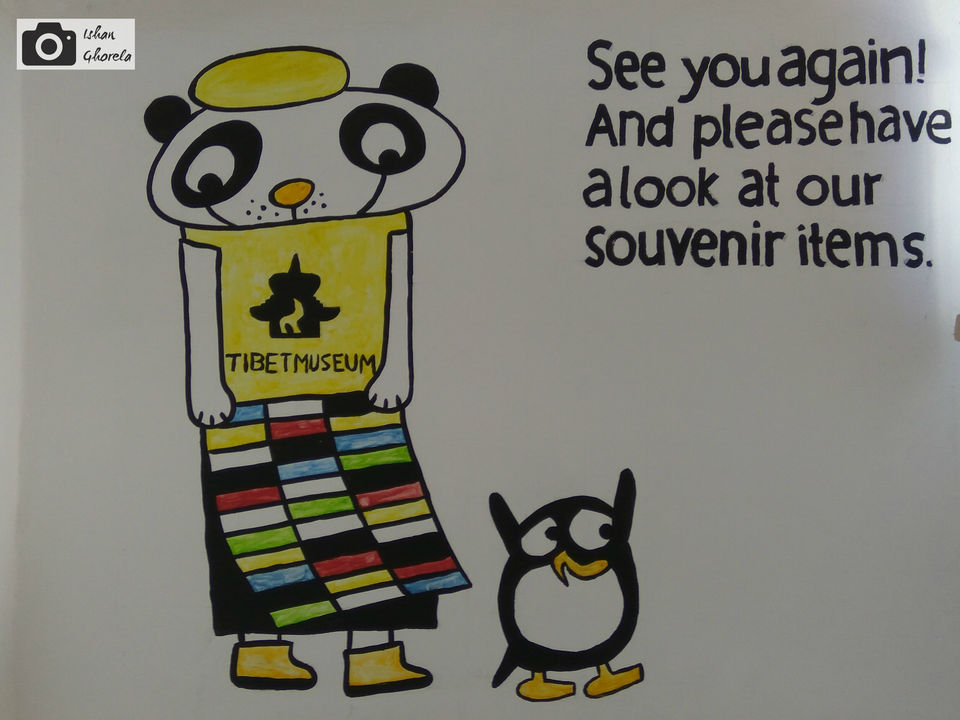 In no time it was noon, time was running really fast on the last day. We had our lunch at a local cafe, wondered around in the local market, bought gifts for our dear ones and then started walking towards Dharamshala, yes we randomly started walking. We had to board our bus to Delhi from Dharamshala and we realised we were left with a lot of time and somebody told us that there is St. John Church on the way so we started walking towards it. After walking for some time we reached the church. It was quite an old church but it was located on a very beautiful scenery. It was so beautiful that it inspired me write to a short story (link to the story).
We sat there for some time and then boarded a local taxi to Dharamshala. And yes there was a graveyard nearby the church.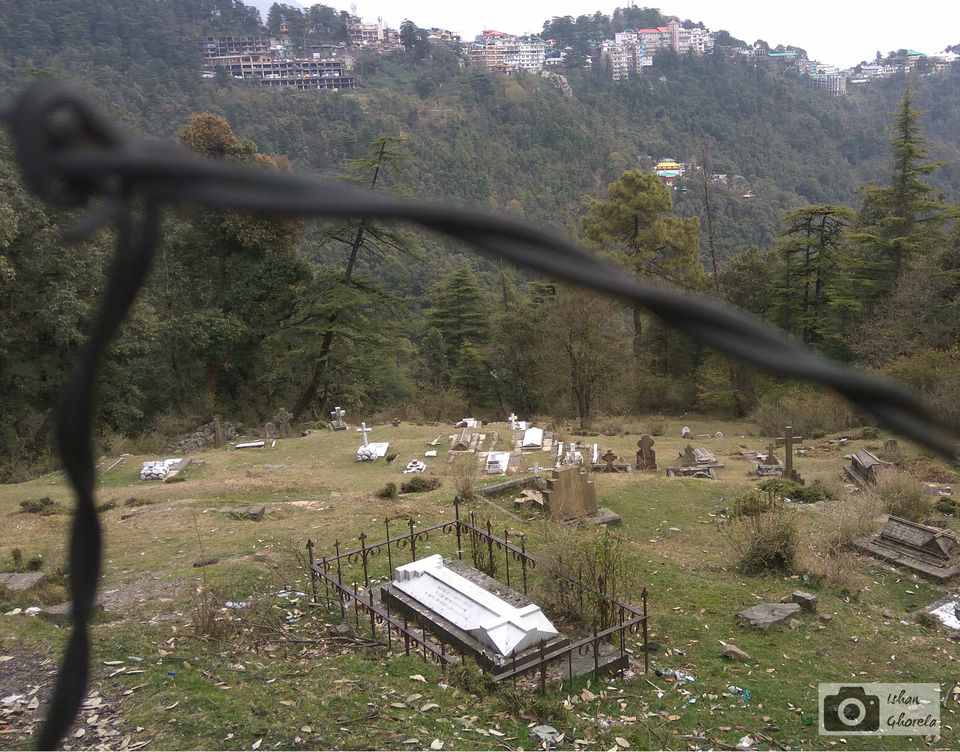 Macleodganj has its own charm, Triund adds another dimension to that charm.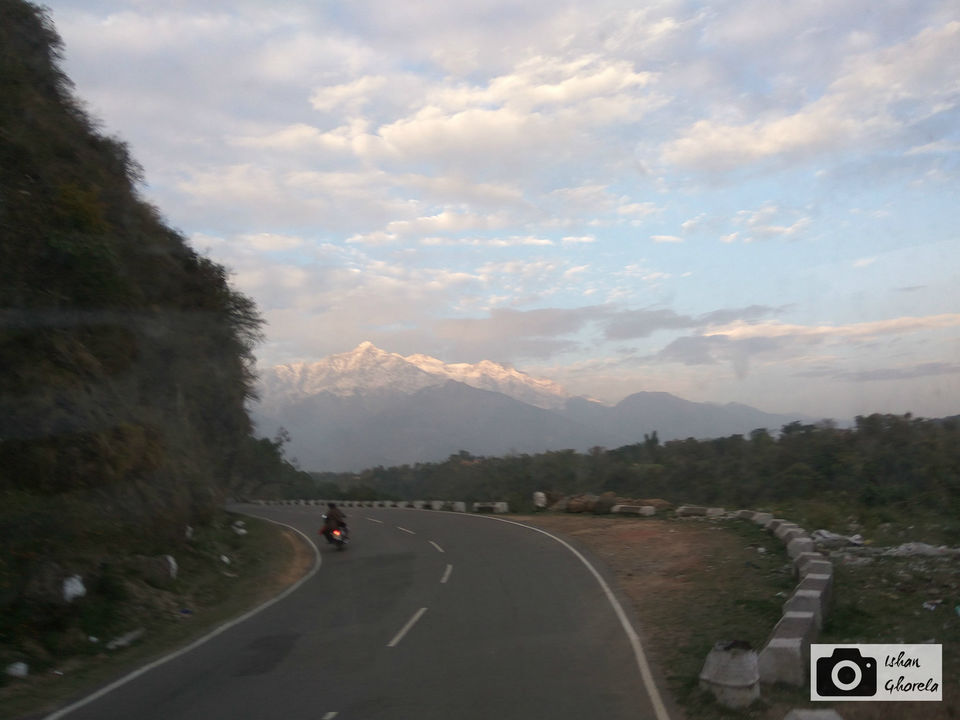 But wait, it's not over yet. You will have to come back to this place. Because when you have done Triund Summit, it's time for Indrahar Pass (Elevation : 4342 meters). Triund serves as one of the base camp for it.