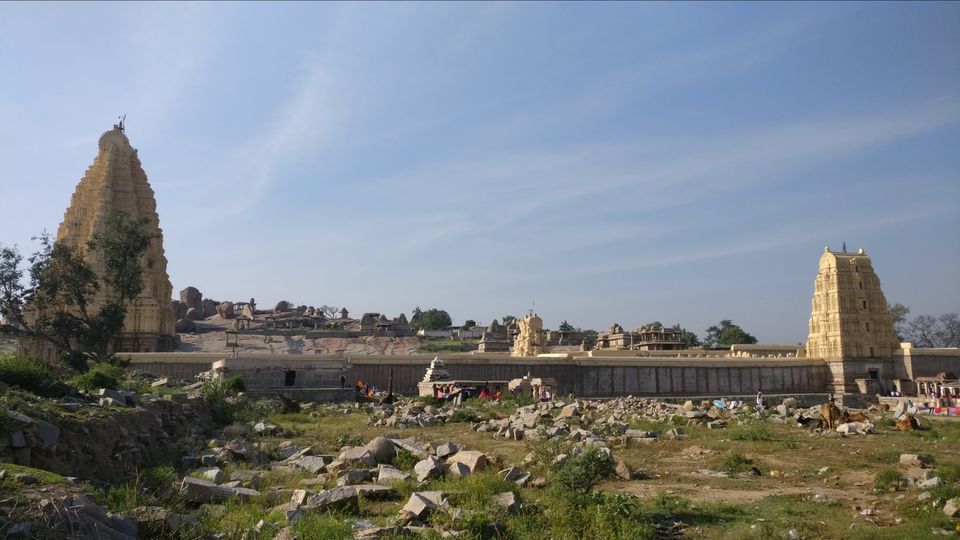 Back to back meetings, calls, and an endless hectic schedule was draining my energy badly and there came a holiday on the occasion of Dussehra. Unfortunately i had to work on that day as well.
But still managed to plan a quick weekend getaway to Hampi, aroung 300kms from Hyderabad.
I had heard a lot about this place, and being from North, i always feel that there are very few interesting places nearby to visit on such long weekends. I was hopeful that it would be one of those rare places.
So, we booked AC sleeper bus tickets from Hyderabad to Hampi (Dropping point is Hospett).
Started our journey on 19oct 2018 around 7pm, SRE travels, misguided us for bus pickup point, finally we were in the bus, that had n number of mosquitoes, no water bottle served, AC wasn't working well, overall didn't like the hospitality.
After struggling night, we reached Hospett, at 6.30am on 20oct 2018.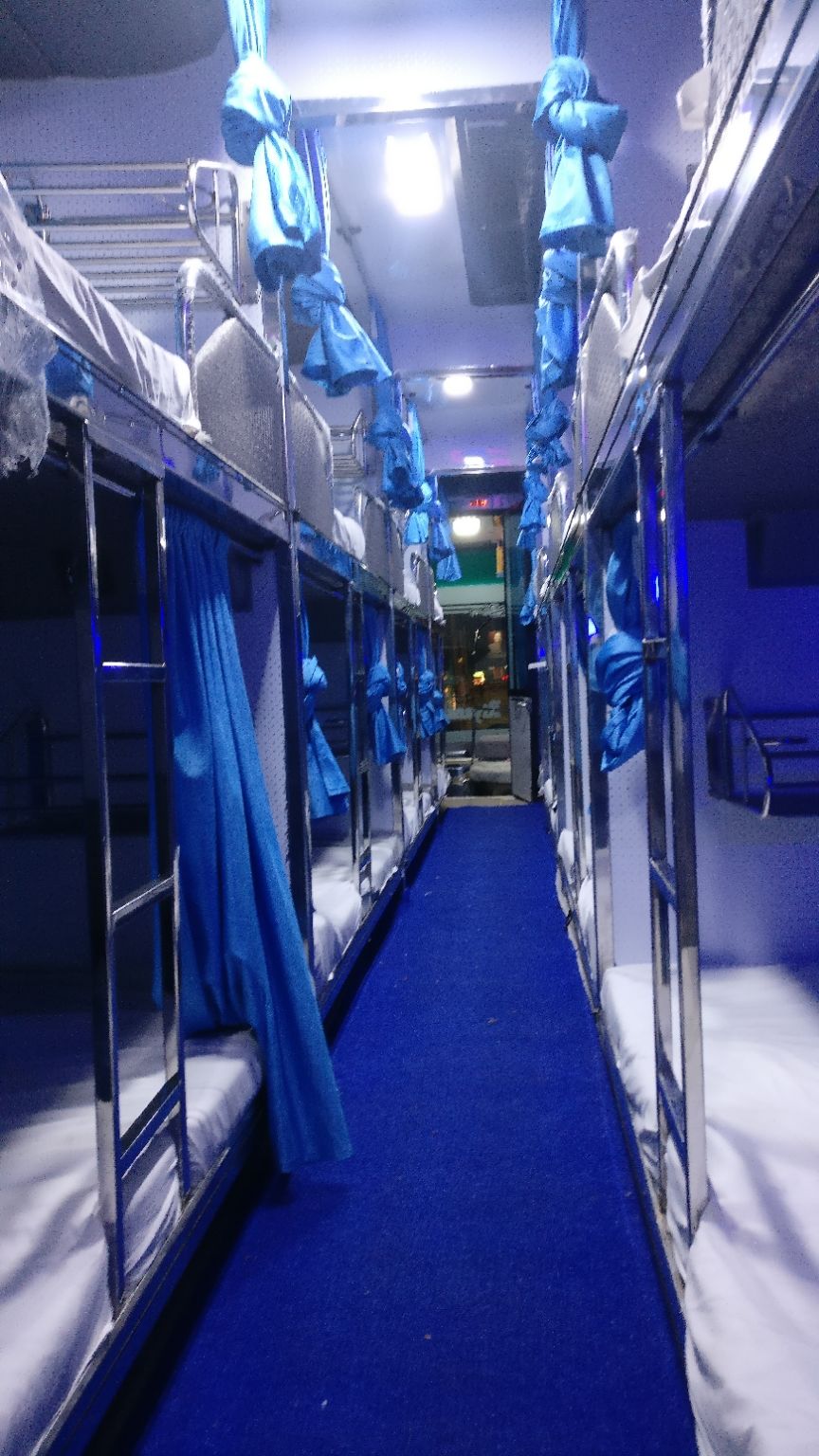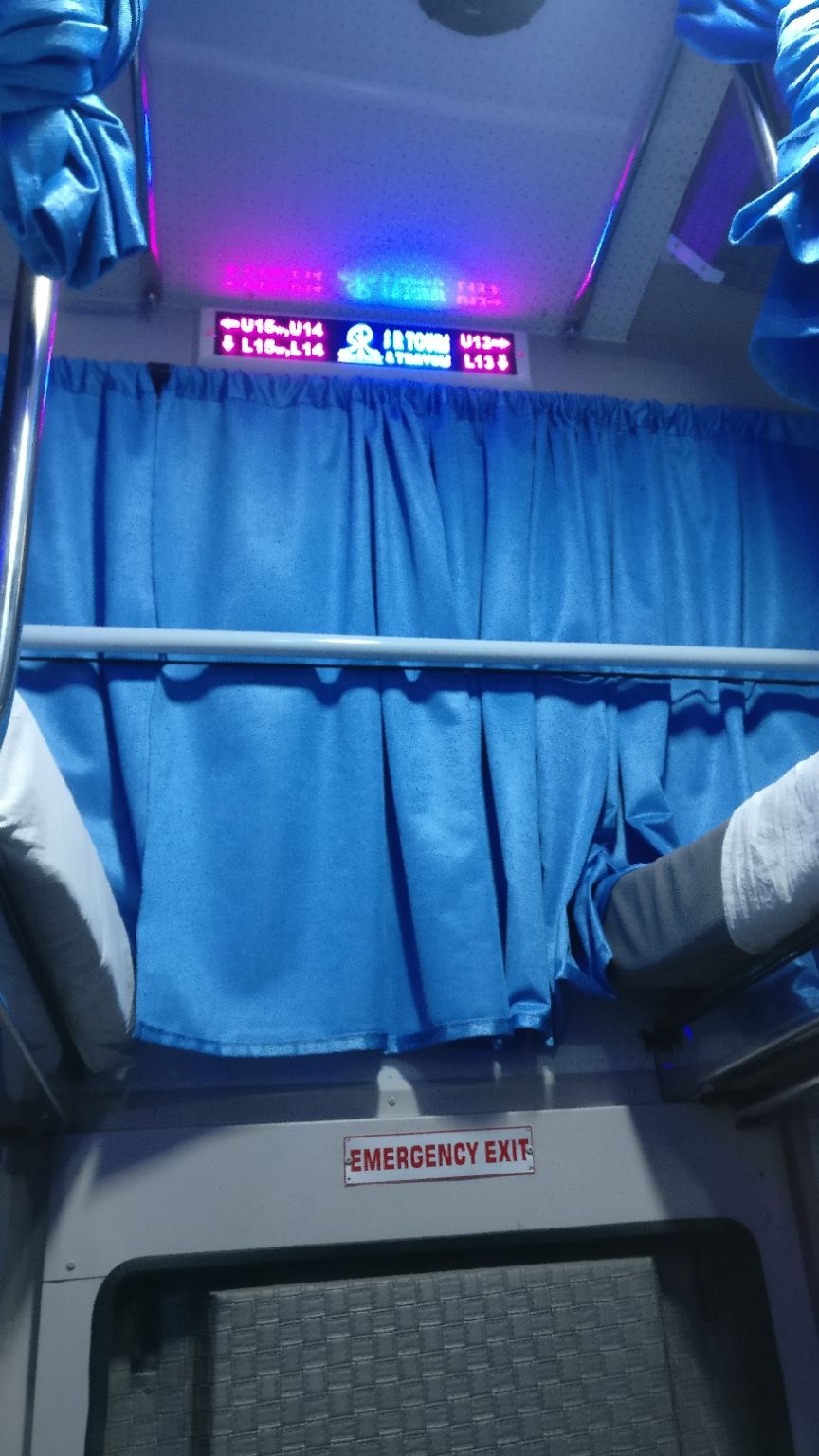 We took an auto from Hospett to Hampi that costs us around 250rs. As it was one day trip, we didn't book any hotel and on our way to Hampi, we asked our auto driver about the places to visit, hiring bike on rent etc. He took us to Archana restaurant on the North side ( Hampi basically divided into two sides by a small river) where we freshen up, had our breakfast, and waited till 8am for the boat ride to take us to the other side. Frankly, we were more interested in exploring south side, which was famous as Hippie Island.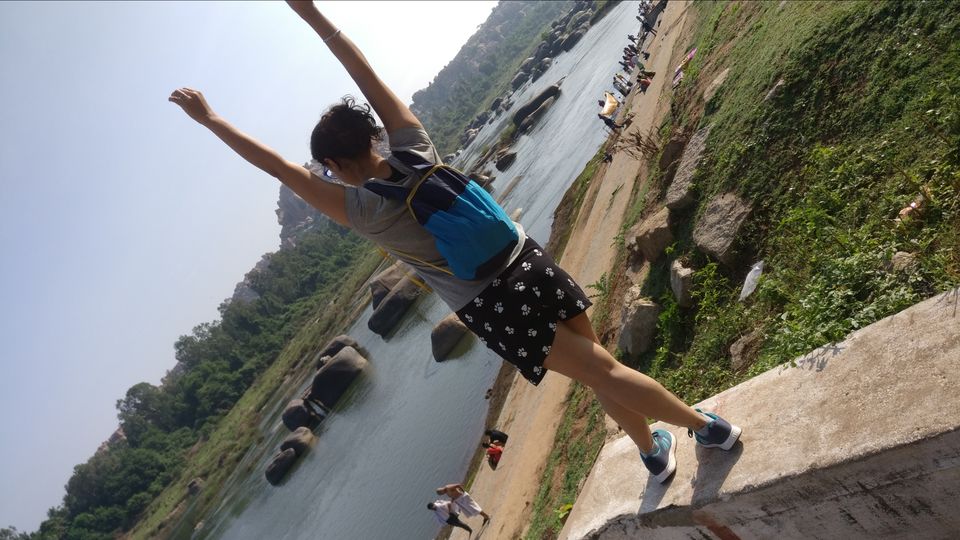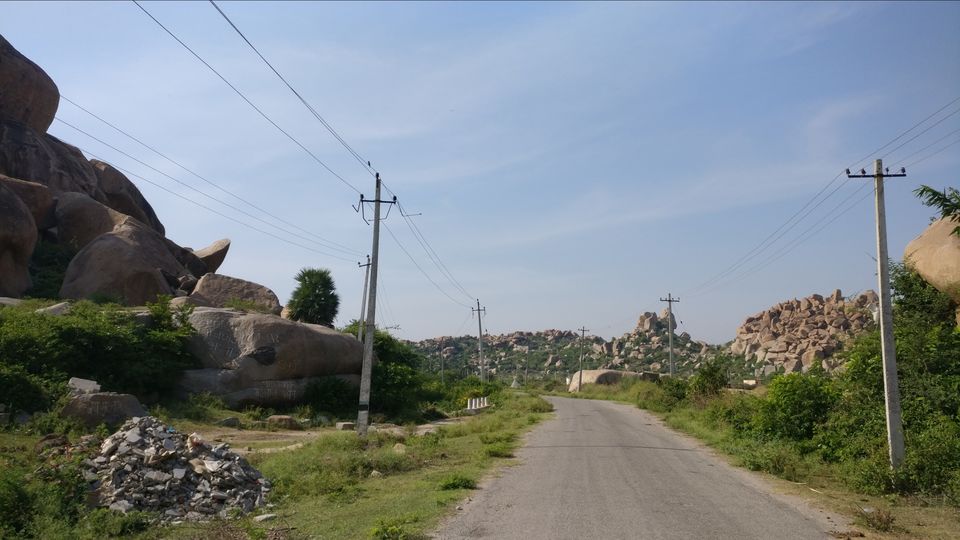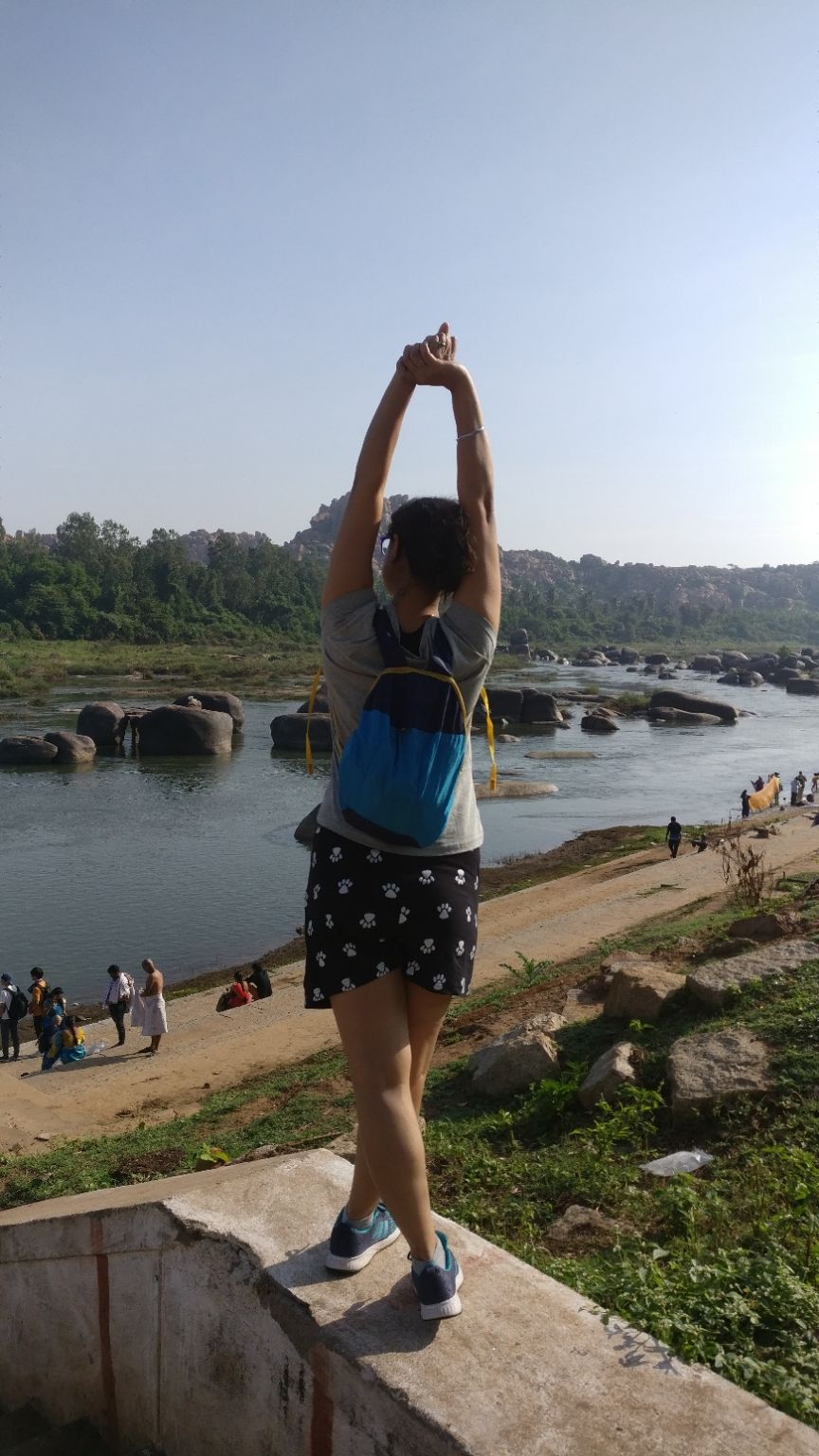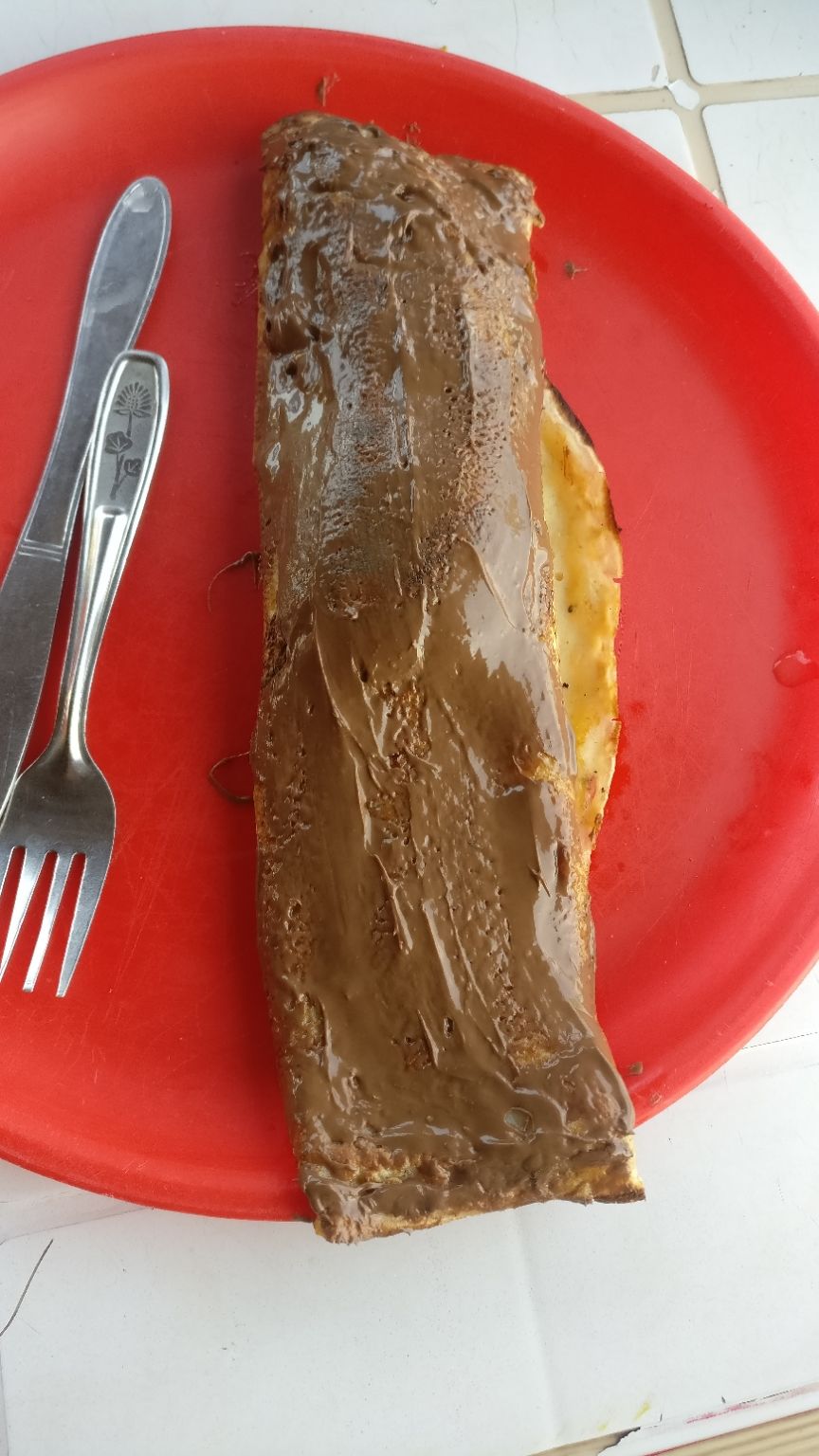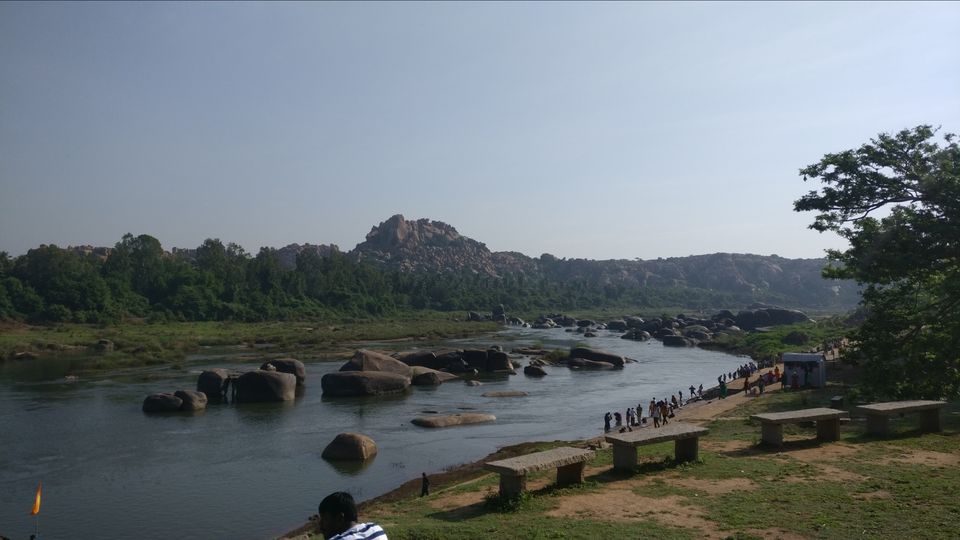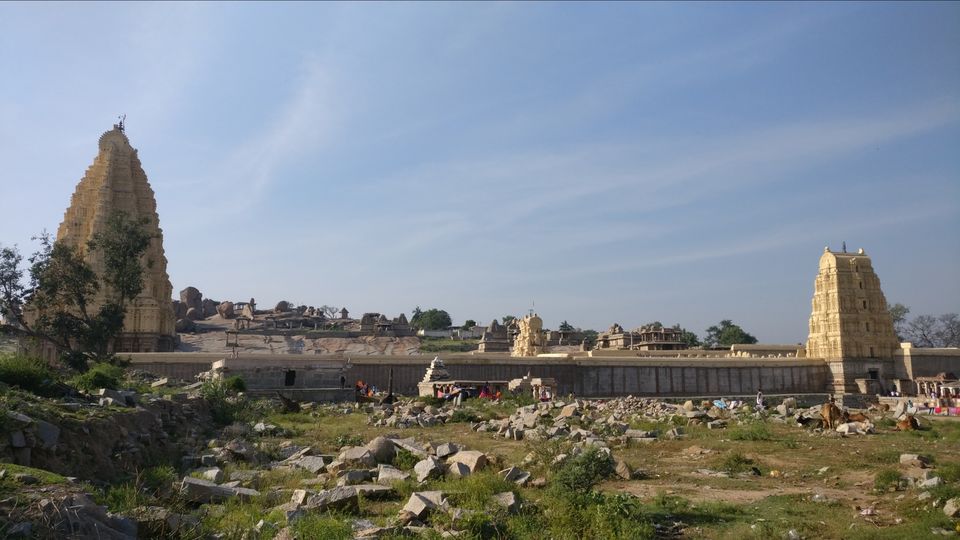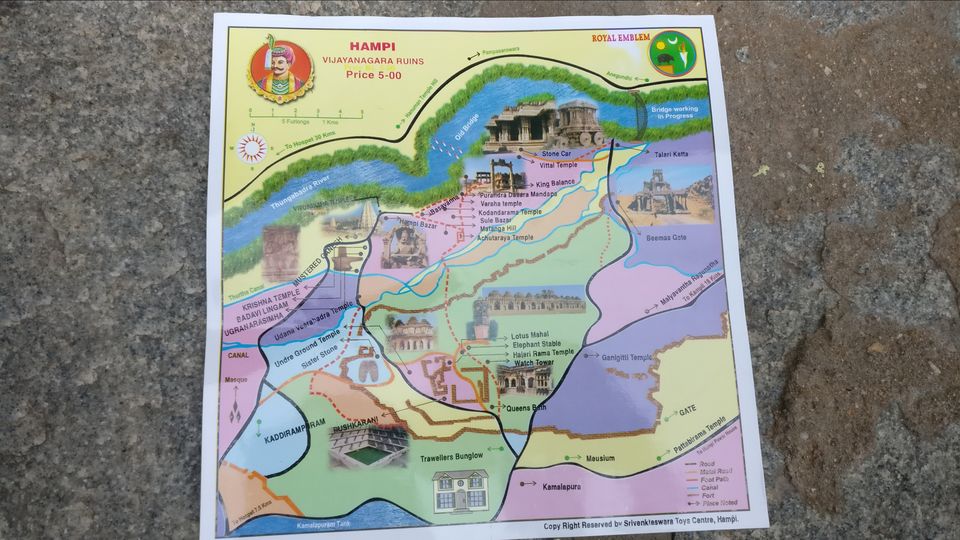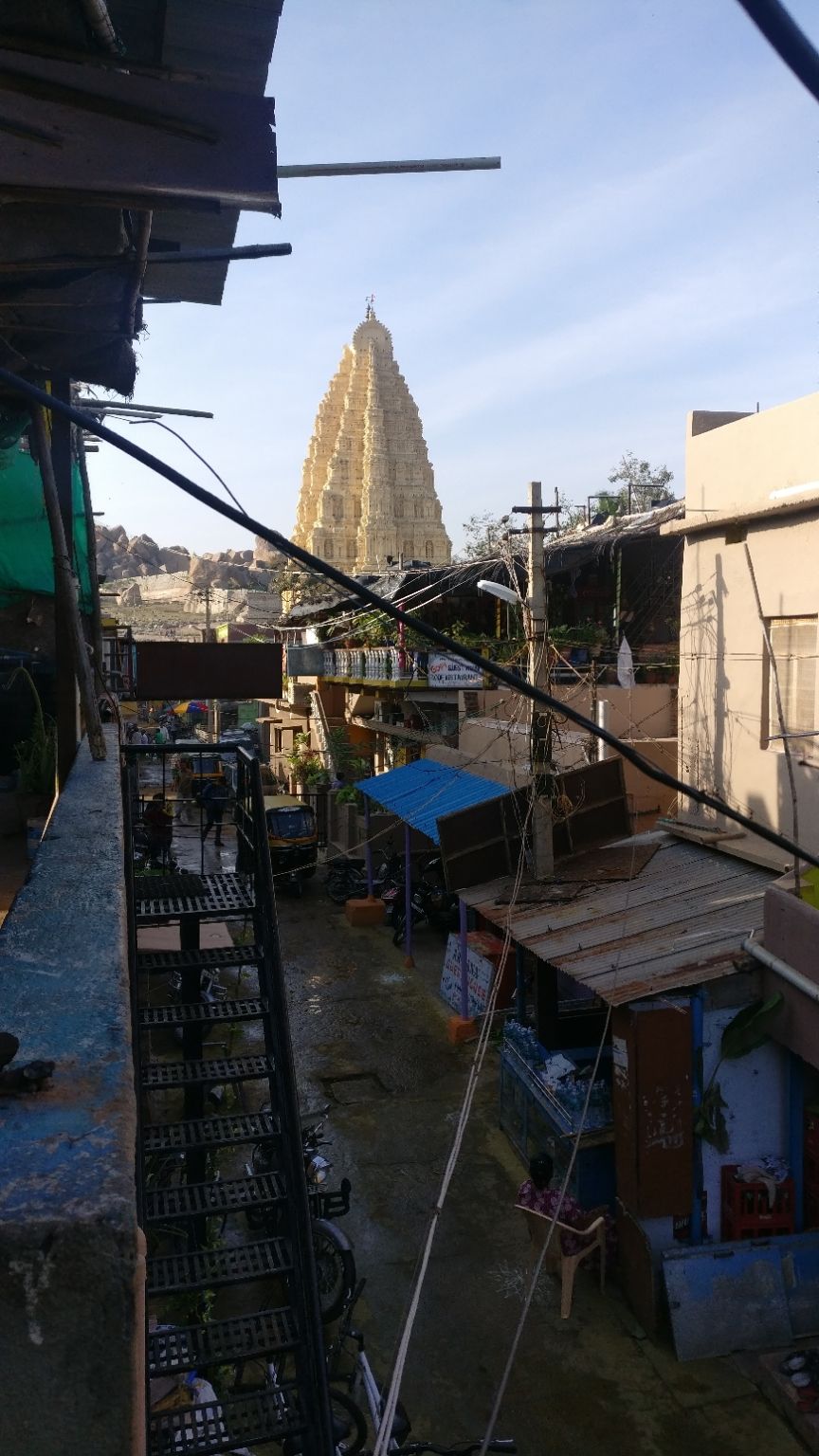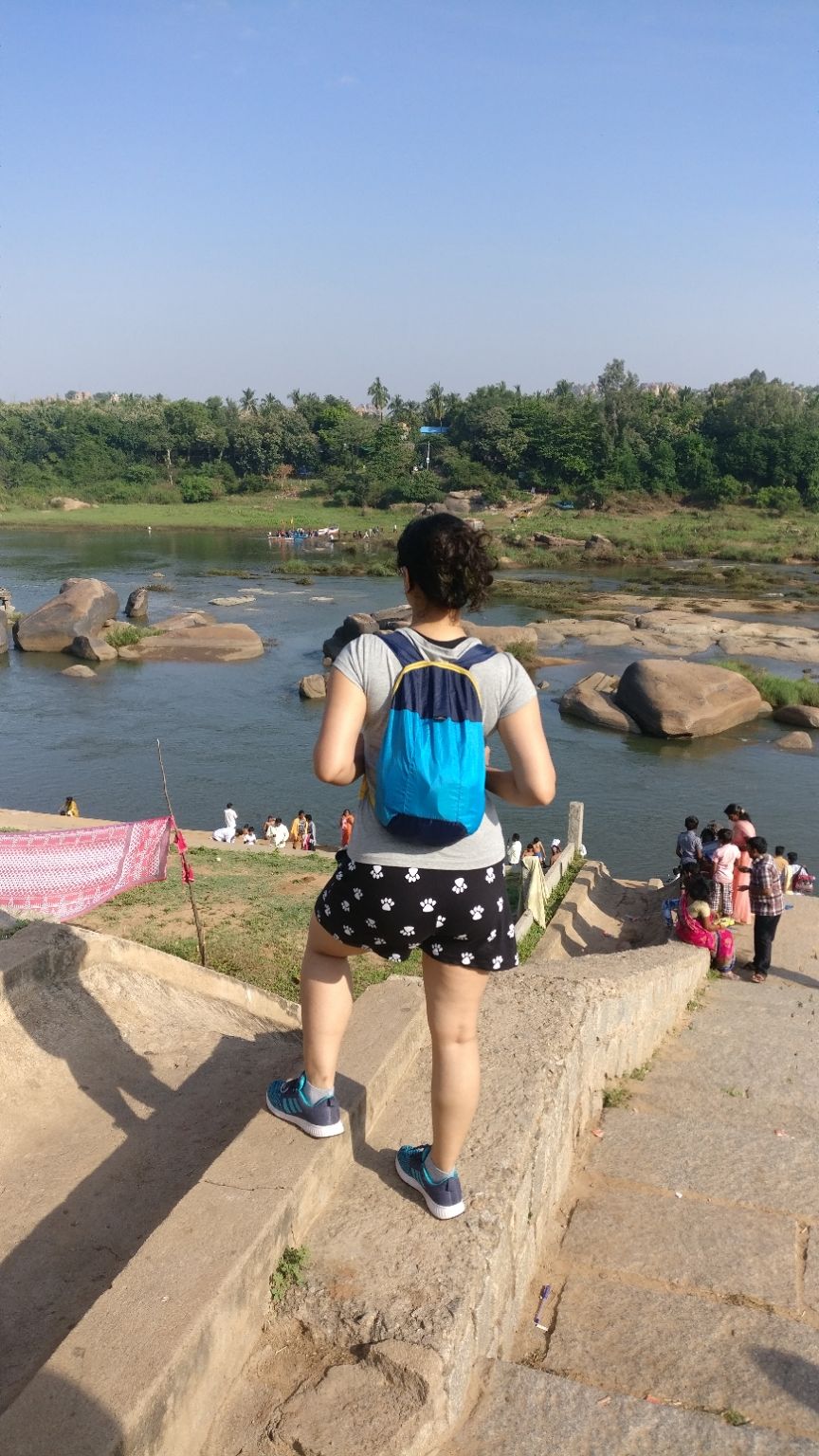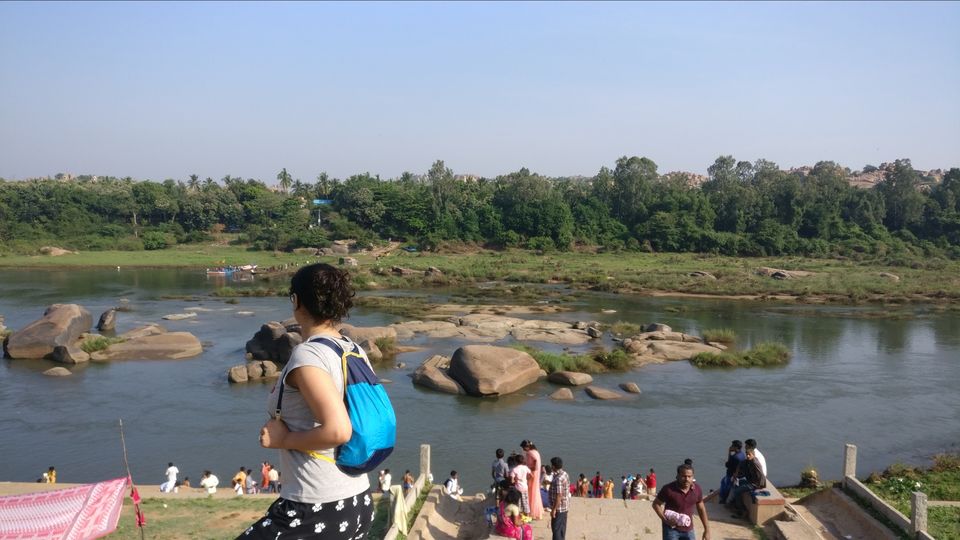 Then we went to the other side, South, we rented a bike, went to Anegundi village, around 10kms from Hampi to get the petrol filled and to withdraw some cash from ATM.
Note: carry enough cash as ATMs aren't nearby though many cafes, restaurants accept PayTm or credit cards.
The view on the way was amazing, rock beauty it was. Magnificient and magnanimous experience.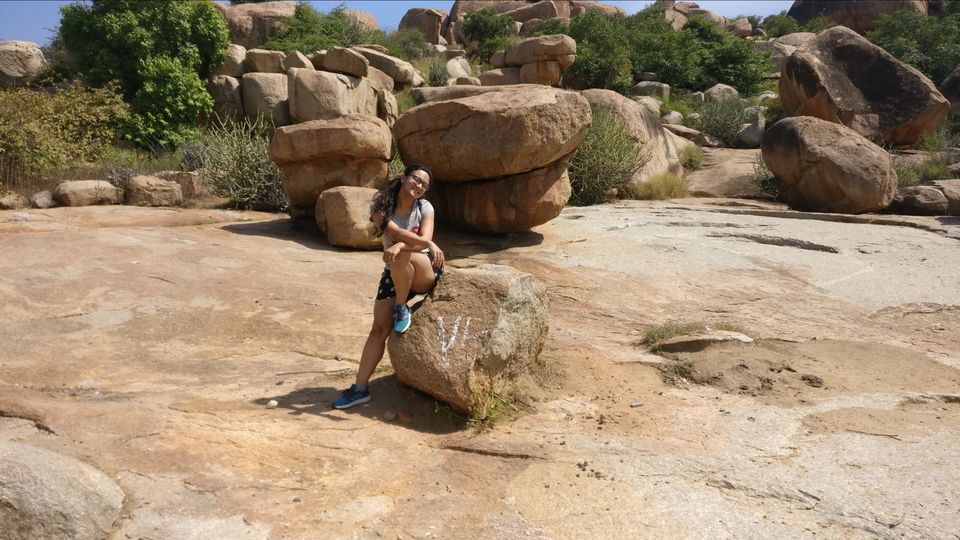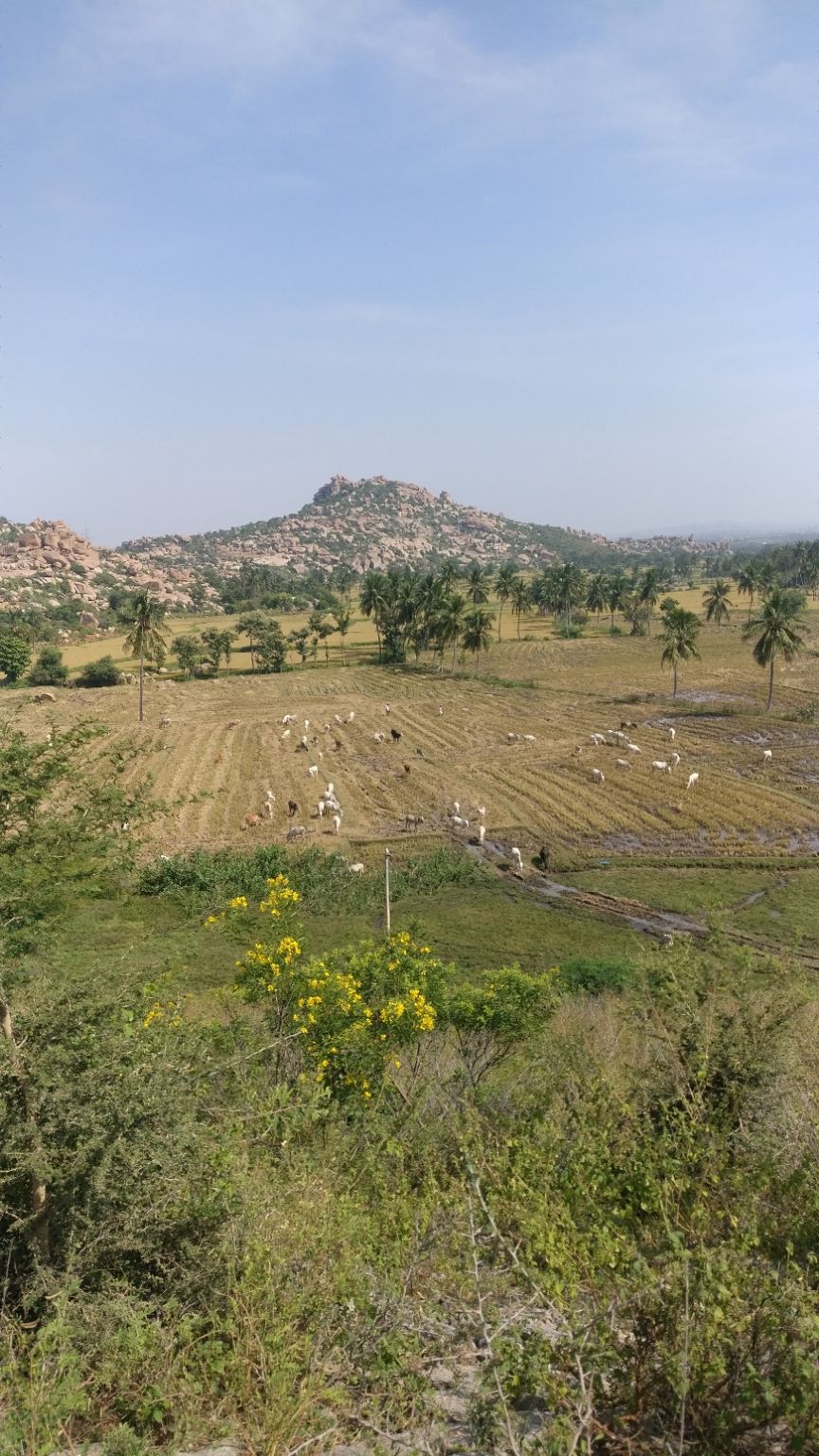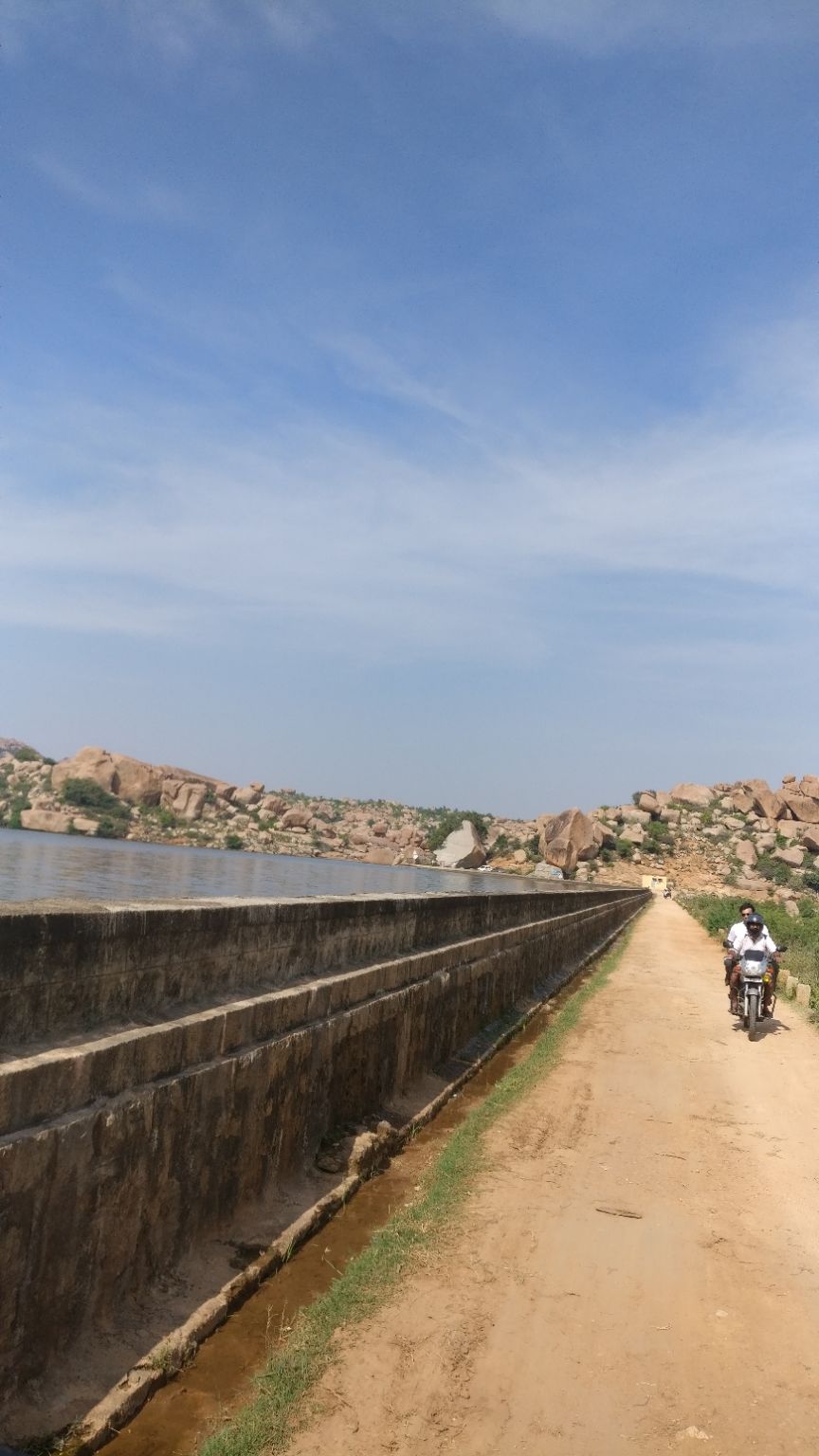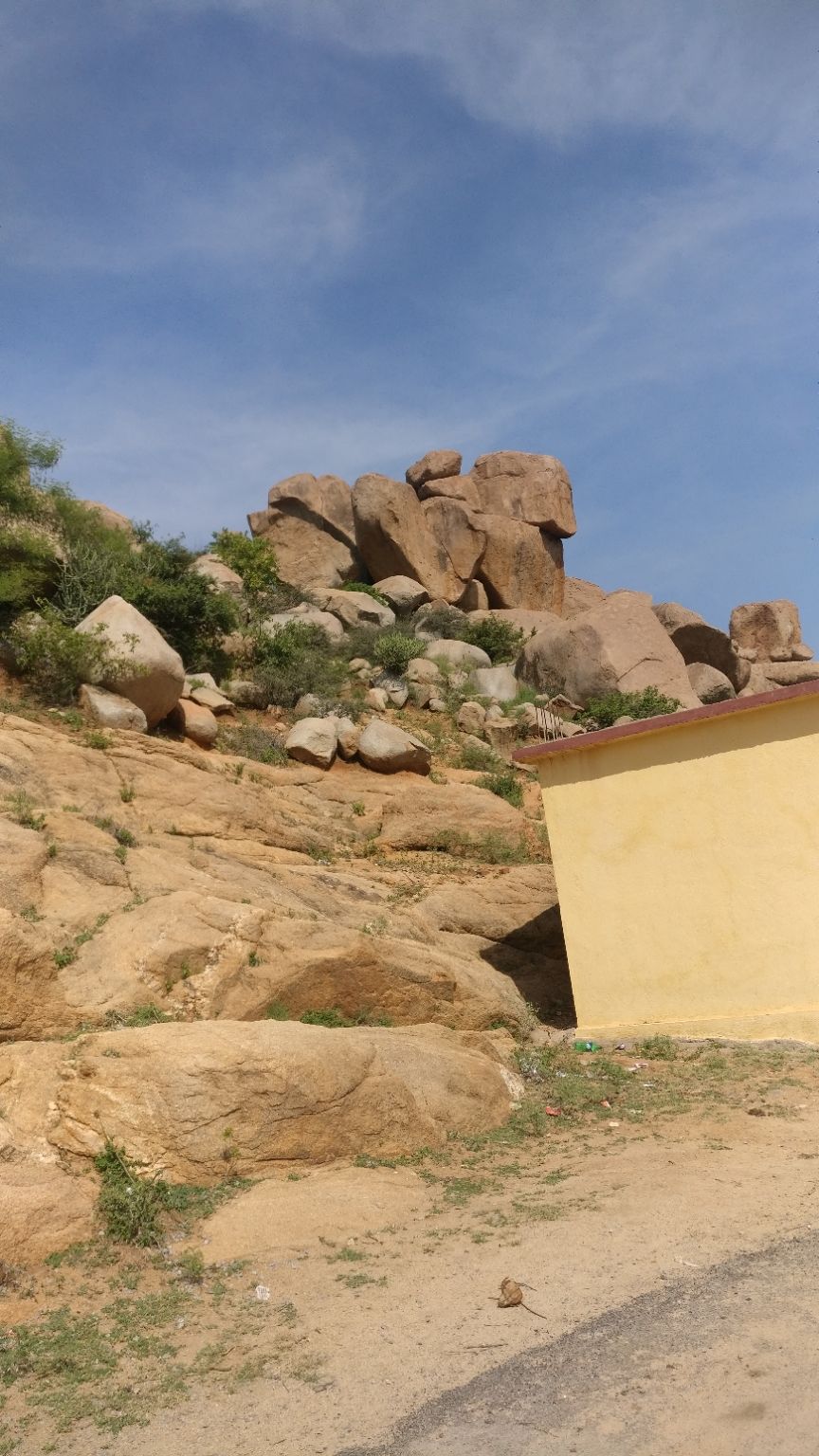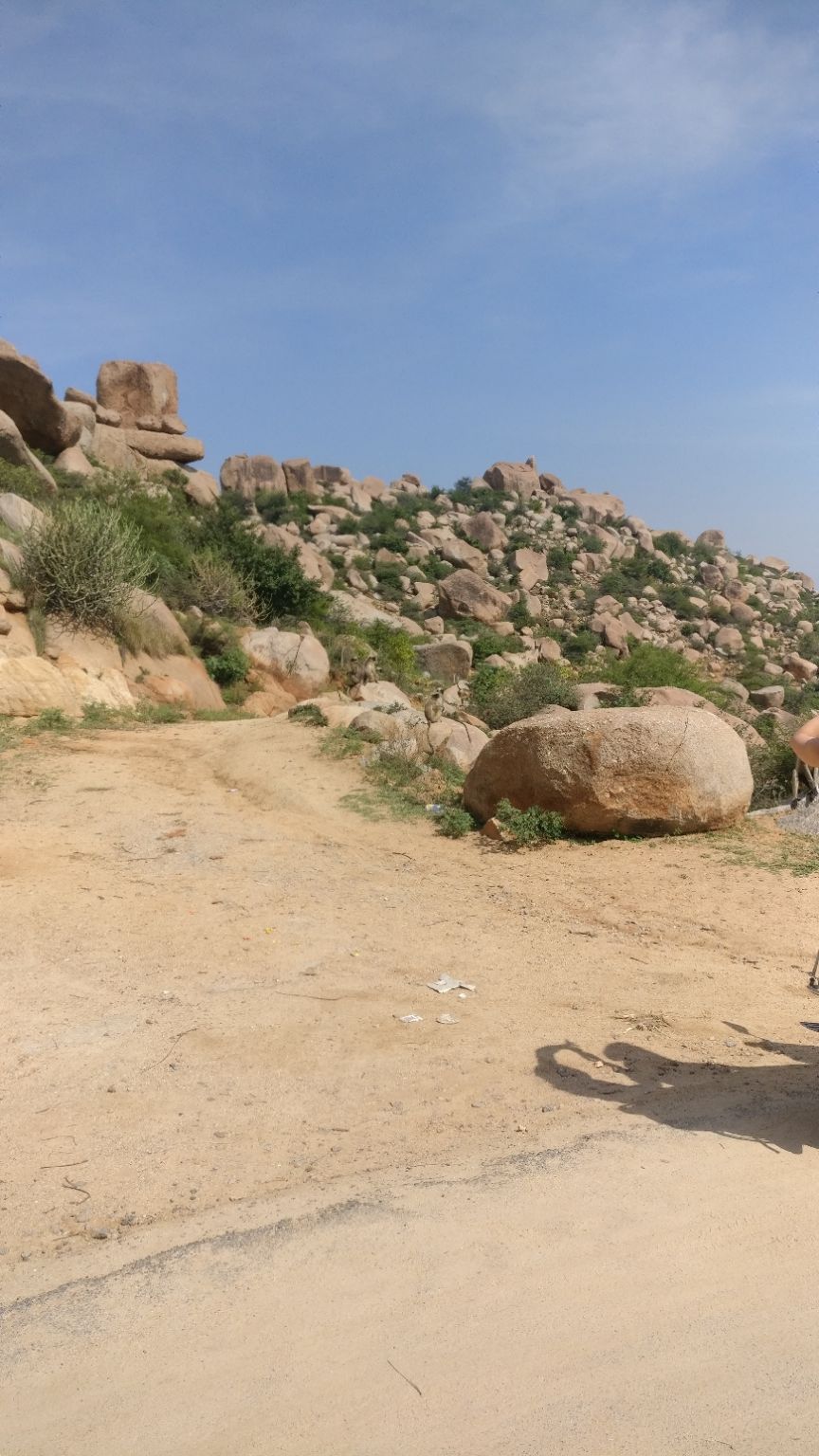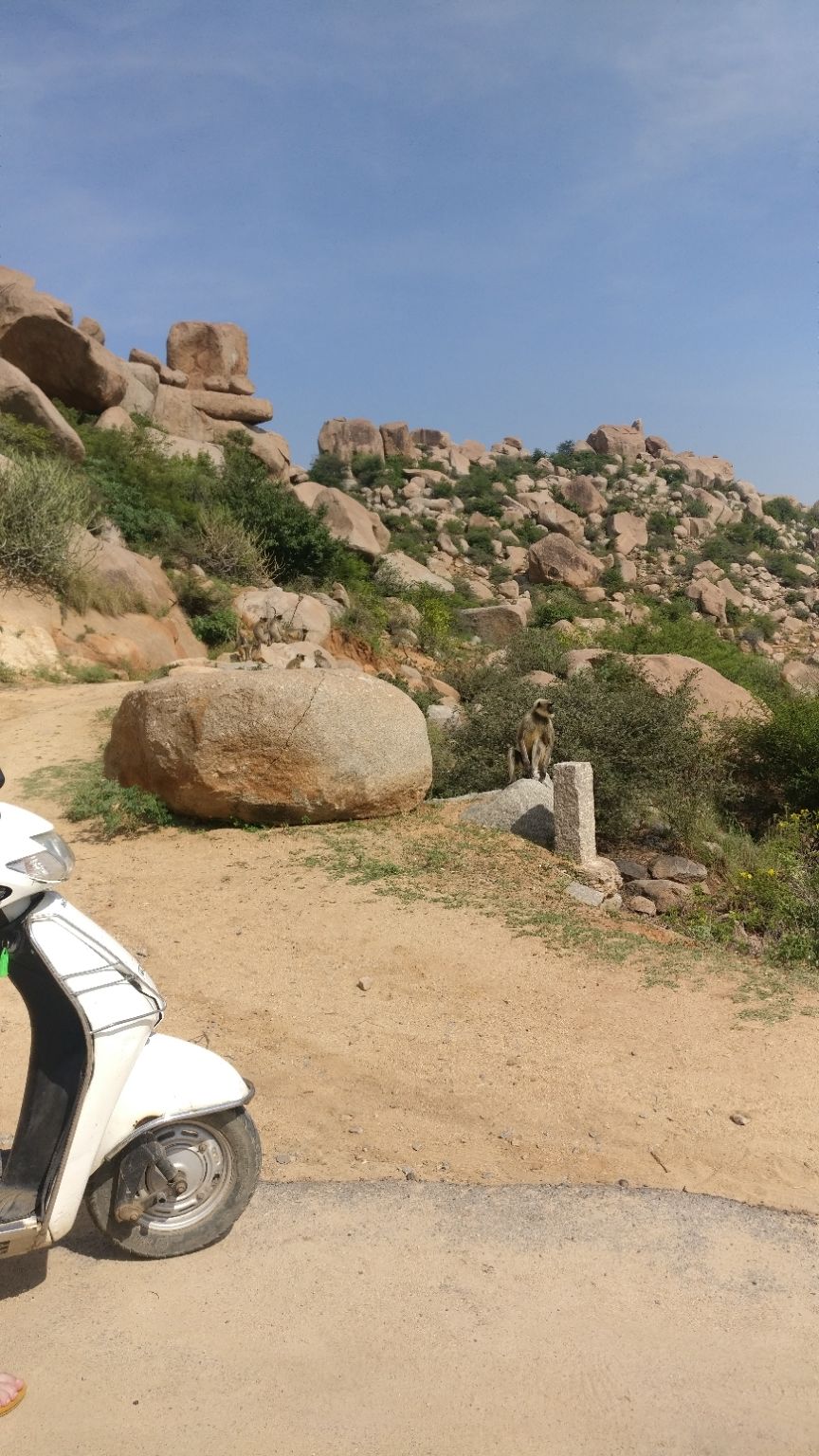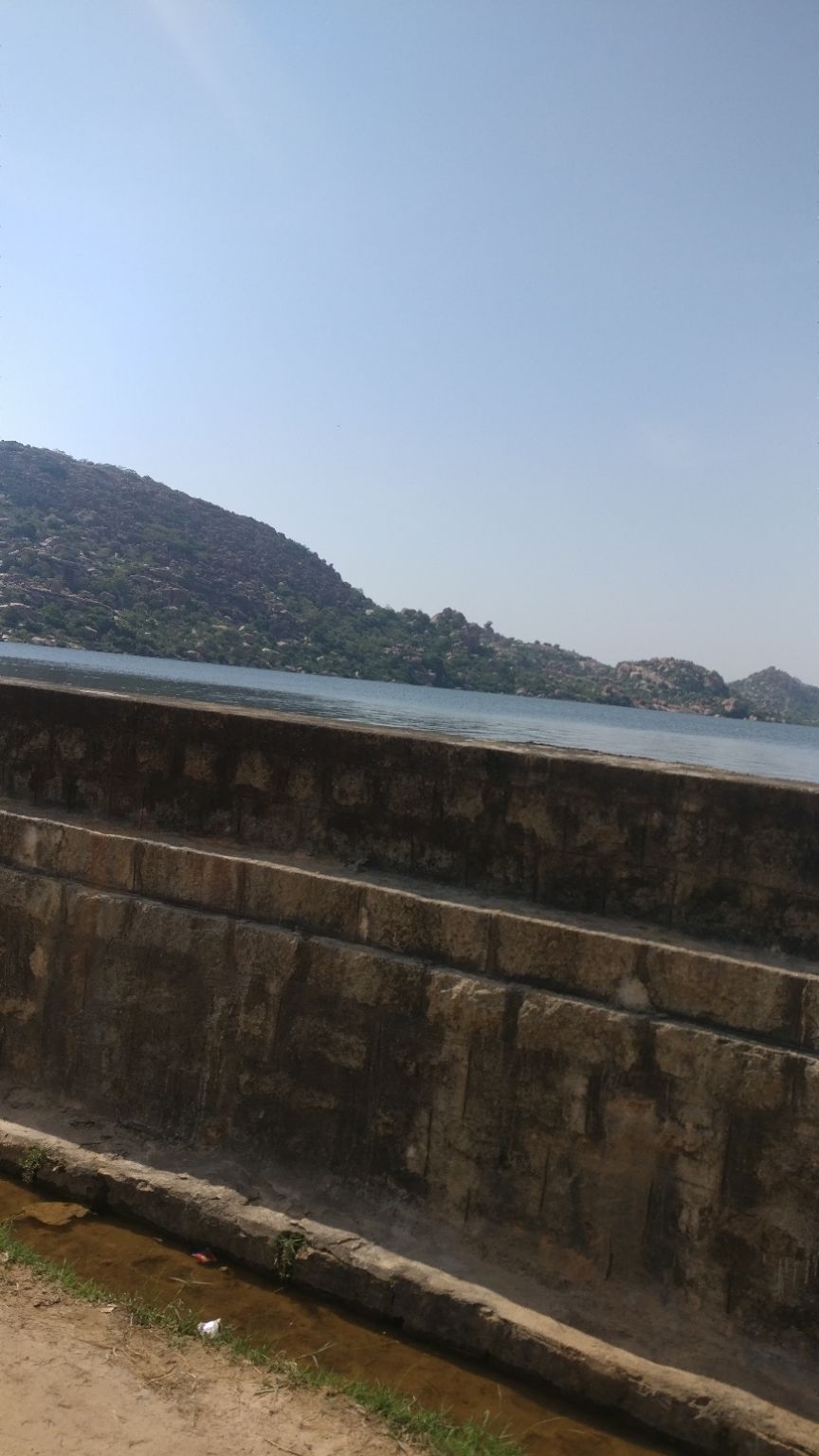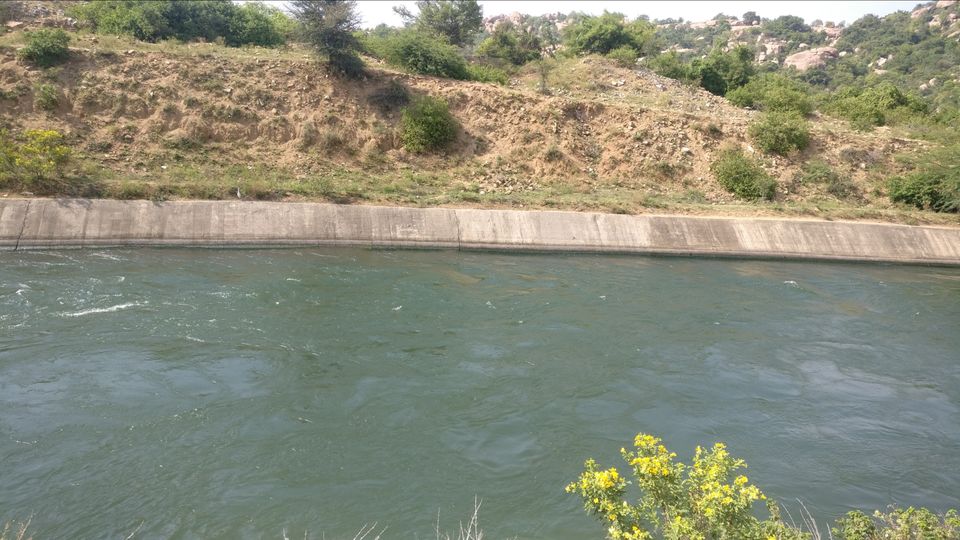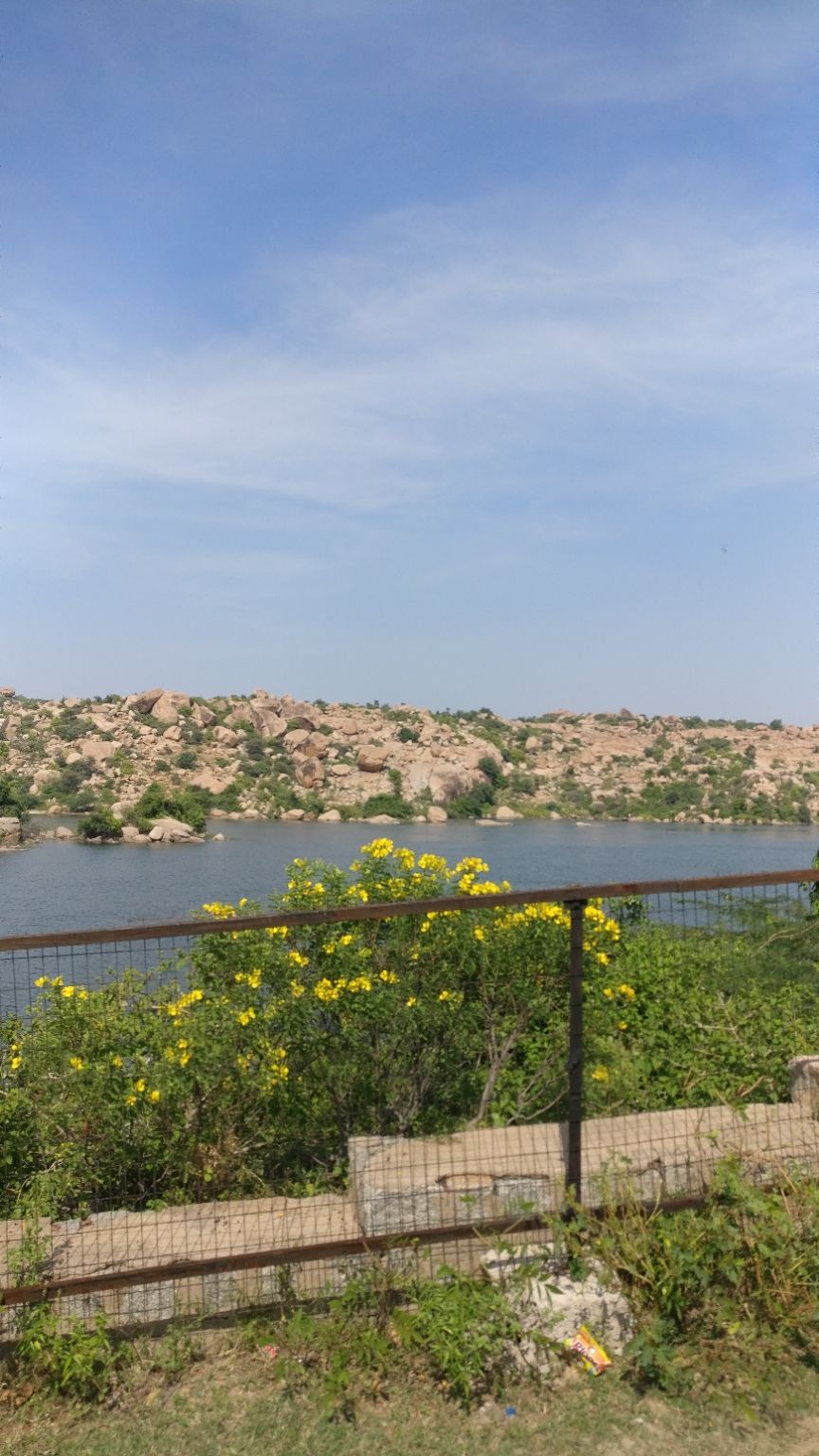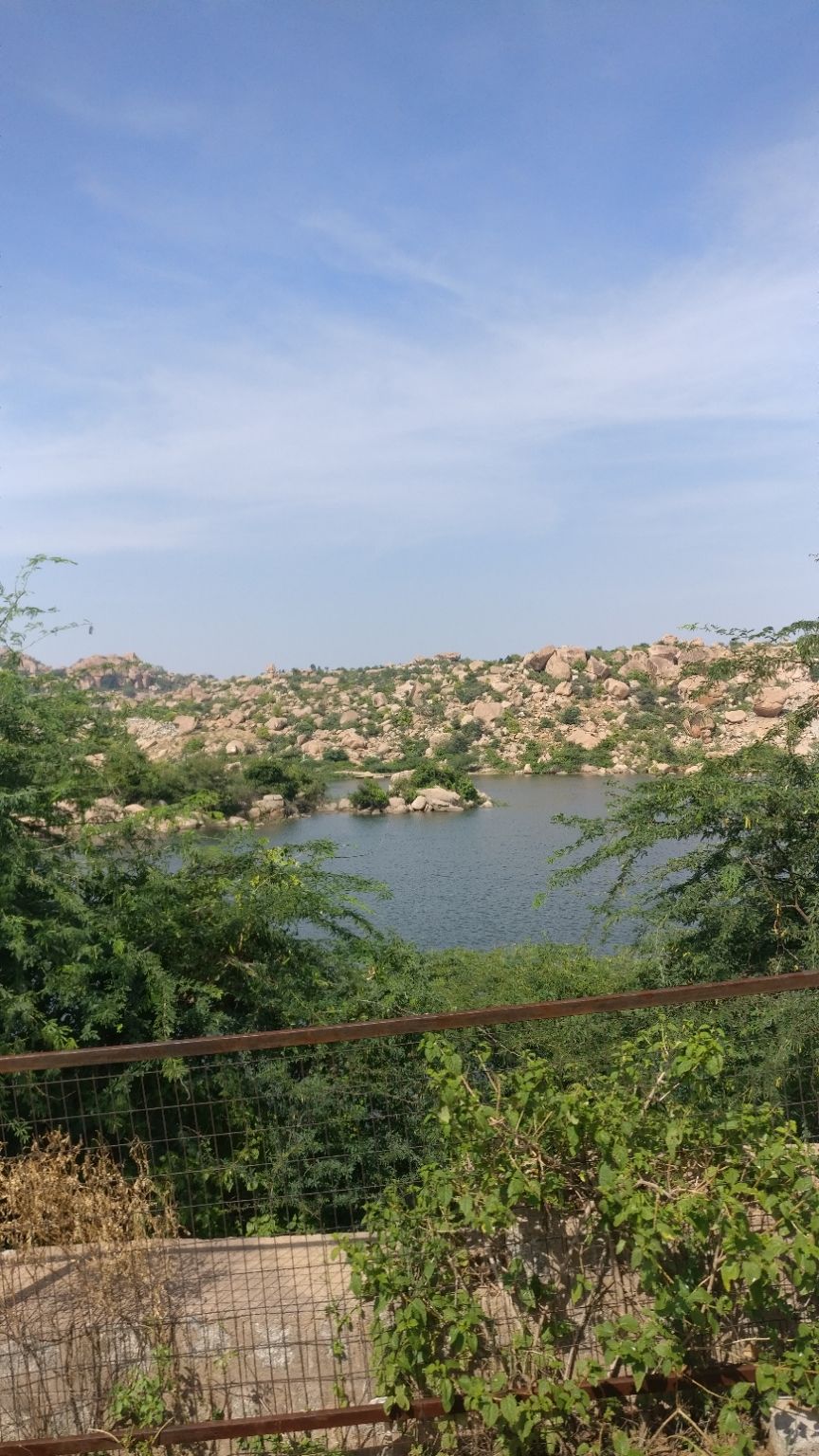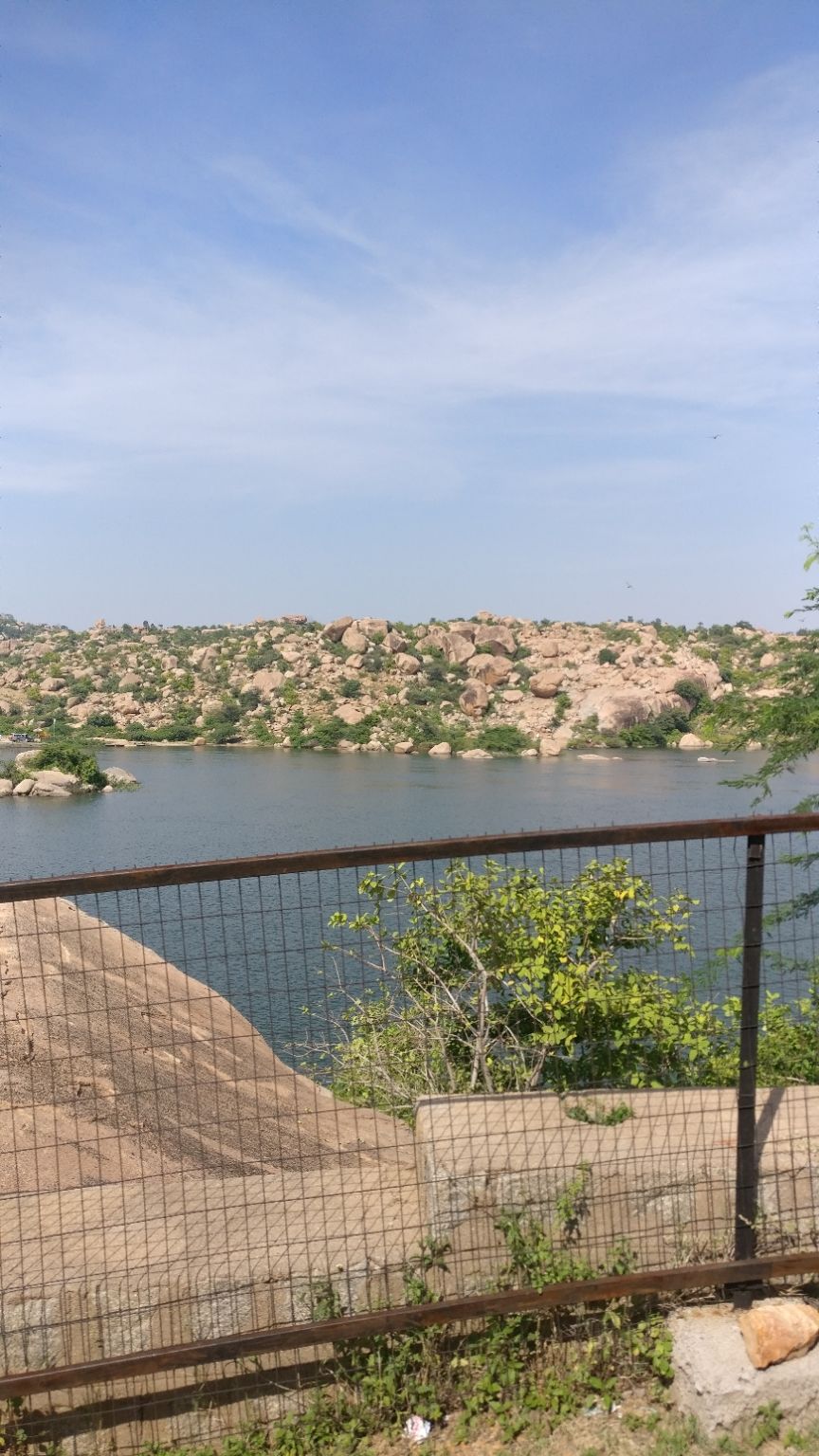 Coming back we were hungry n thirsty like hell, so decided to sat in a cafe called Top secret cafe, ambience was good, open and many foreign tourists were there, one can find books collection to read, some handy games to play etc.
Moving on, we thought to explore the market n place, we moved on and found a place with Gouthami/ German bakery. This was the most happening place with mattresses n pillows all over and Pictures of Shiv smoking Chillam was all over there on the walls. The staff was humble and hospitality was good. We had a good relaxing time there eapecially conversing with people from different places.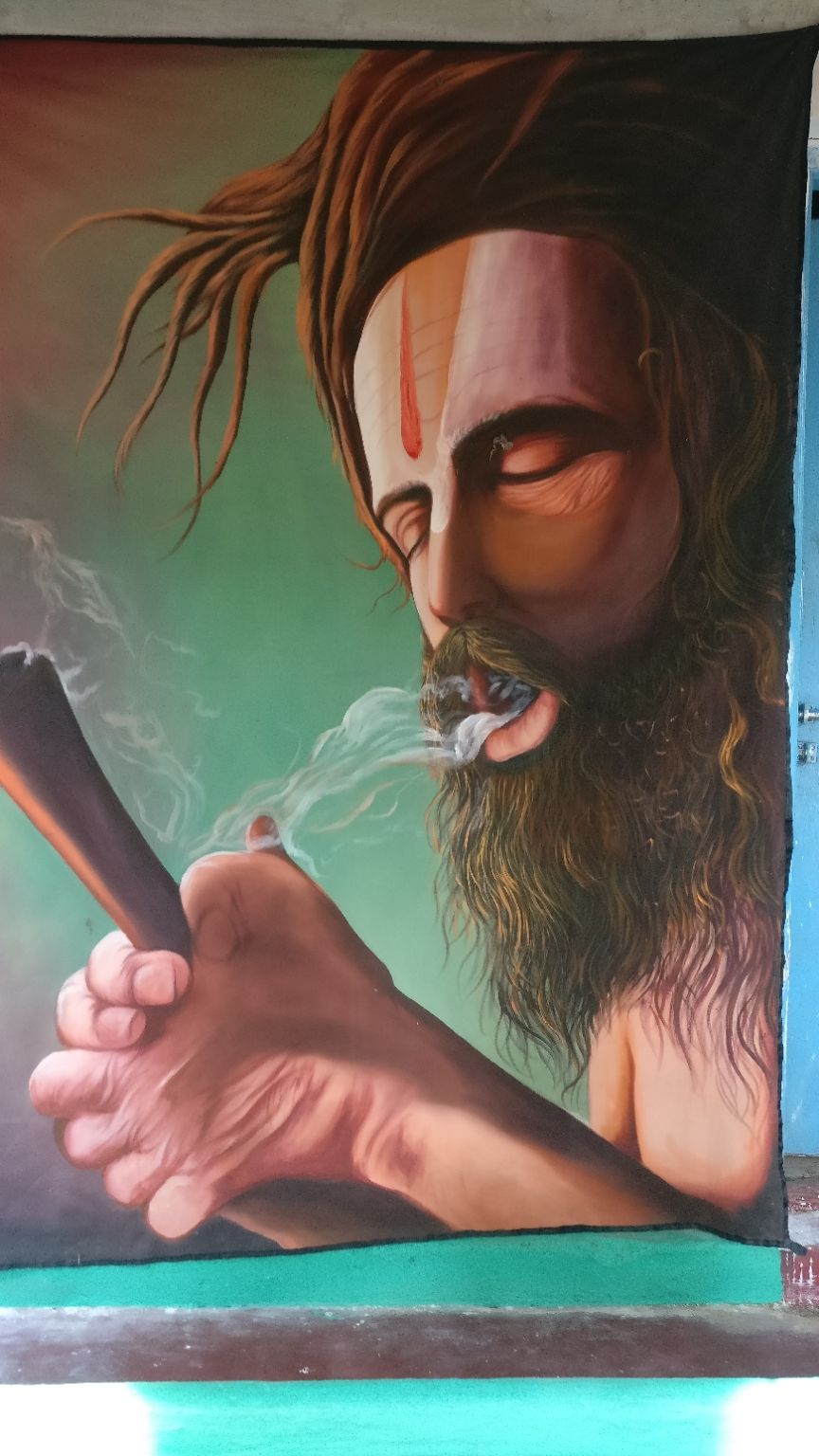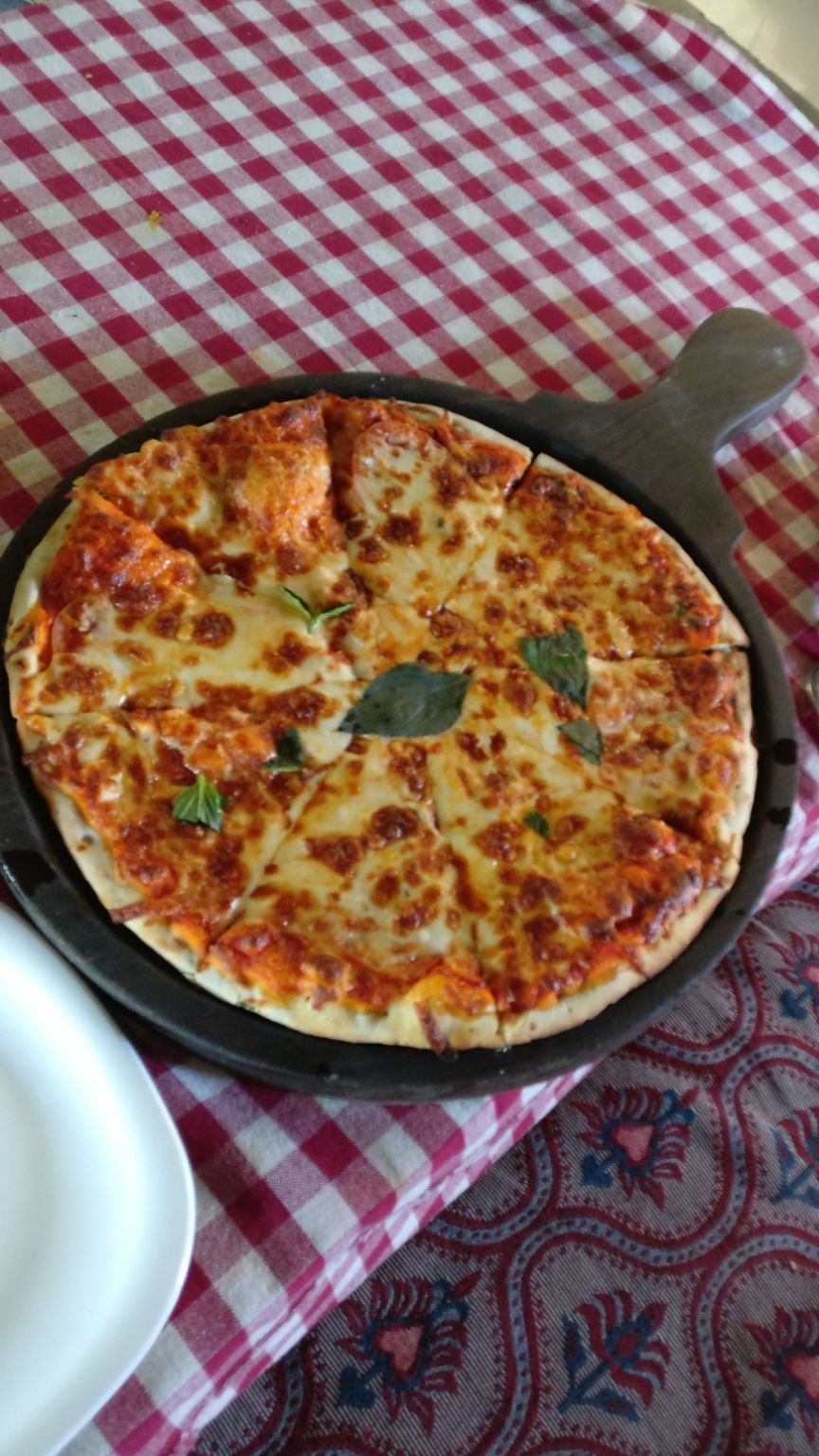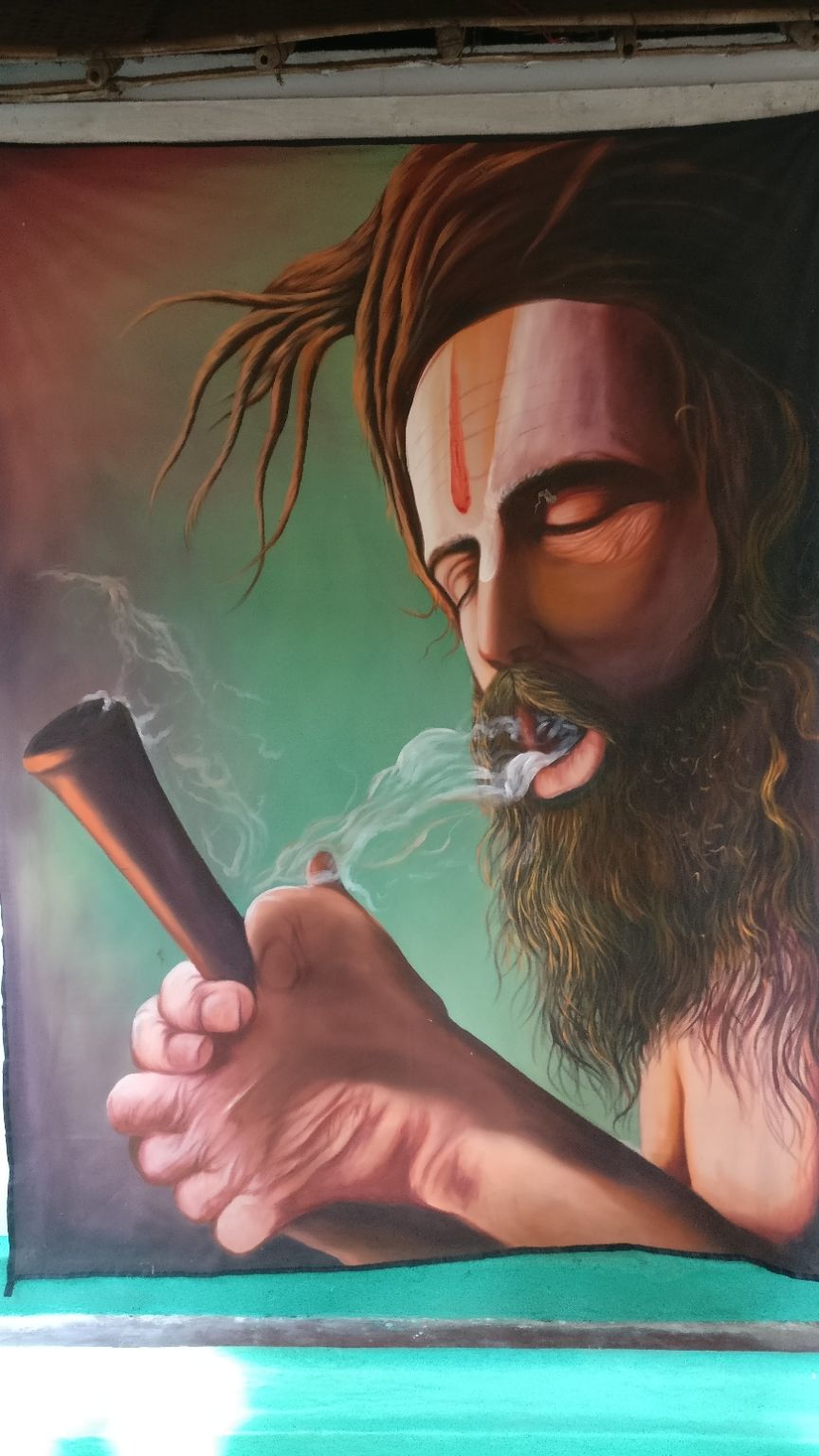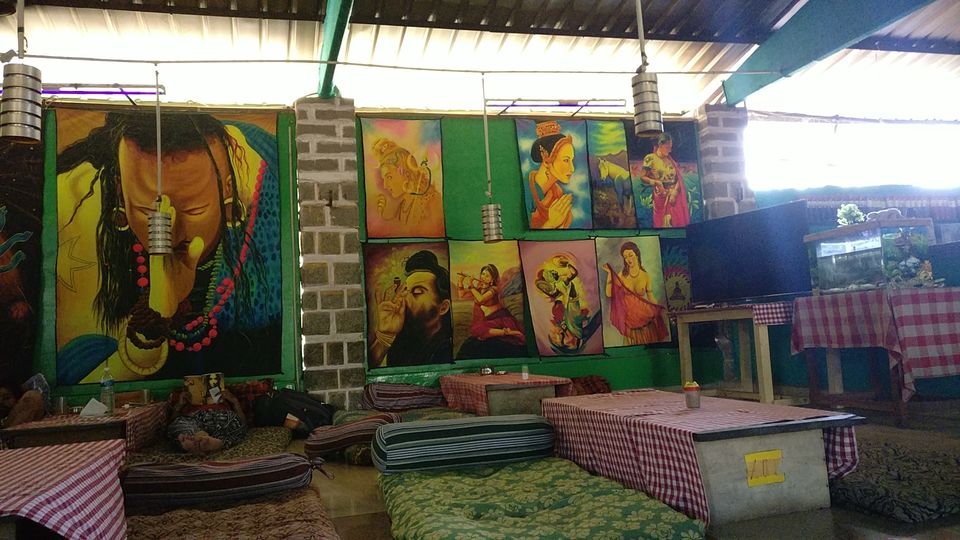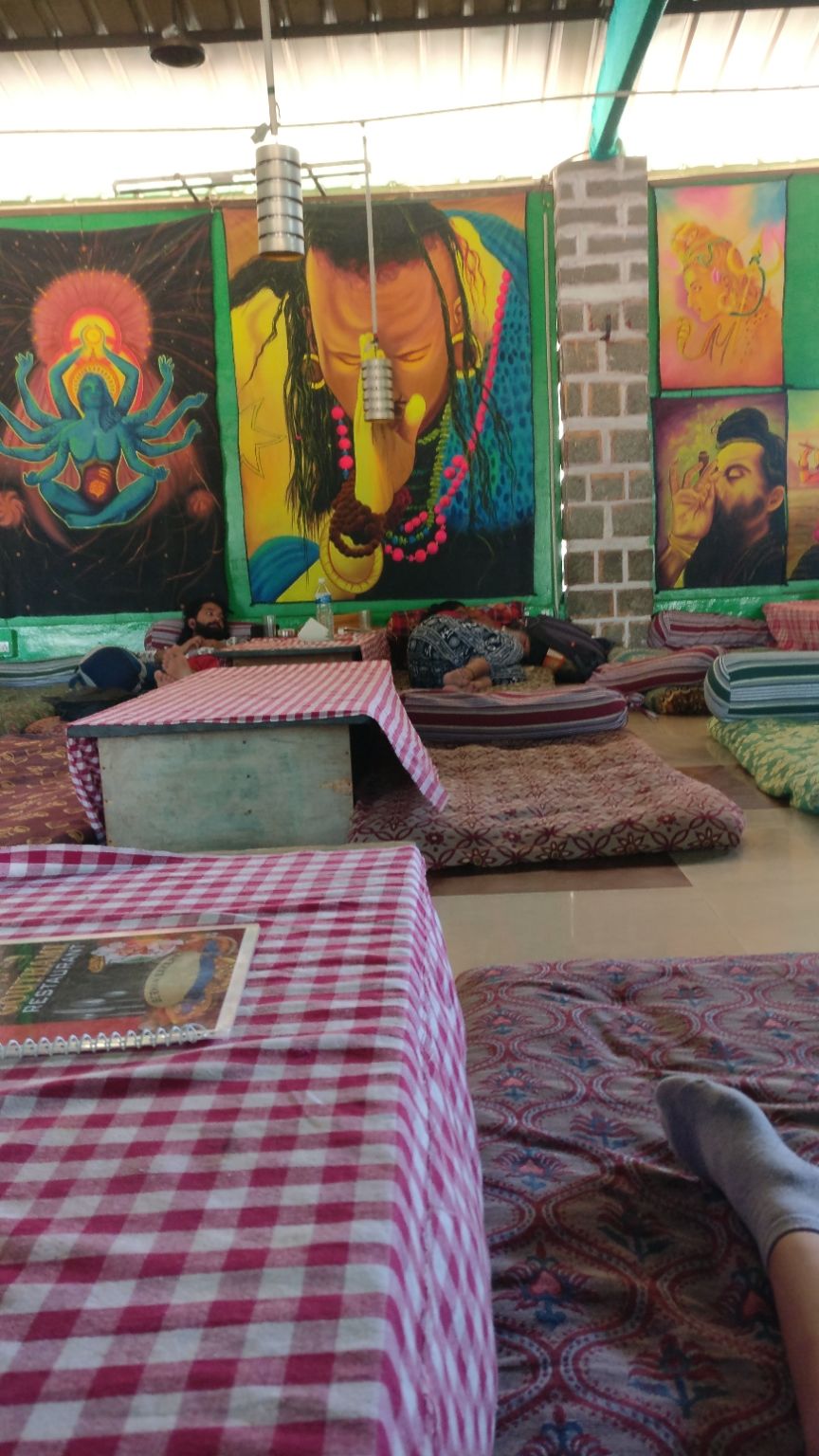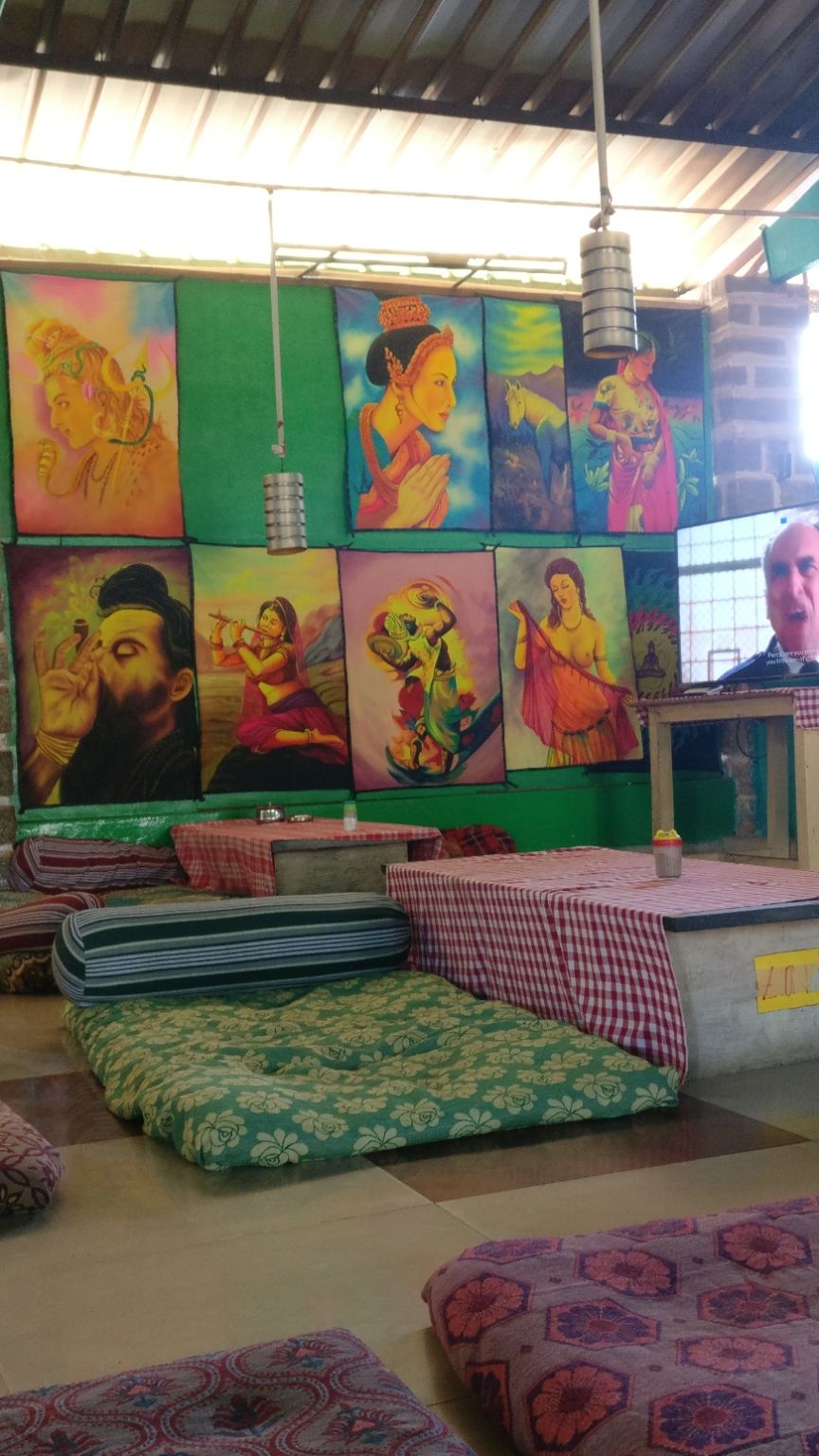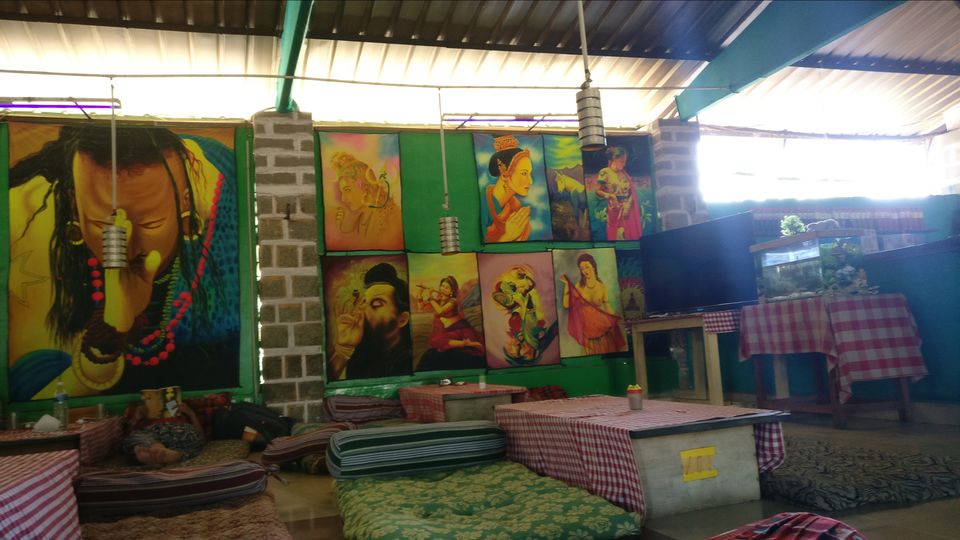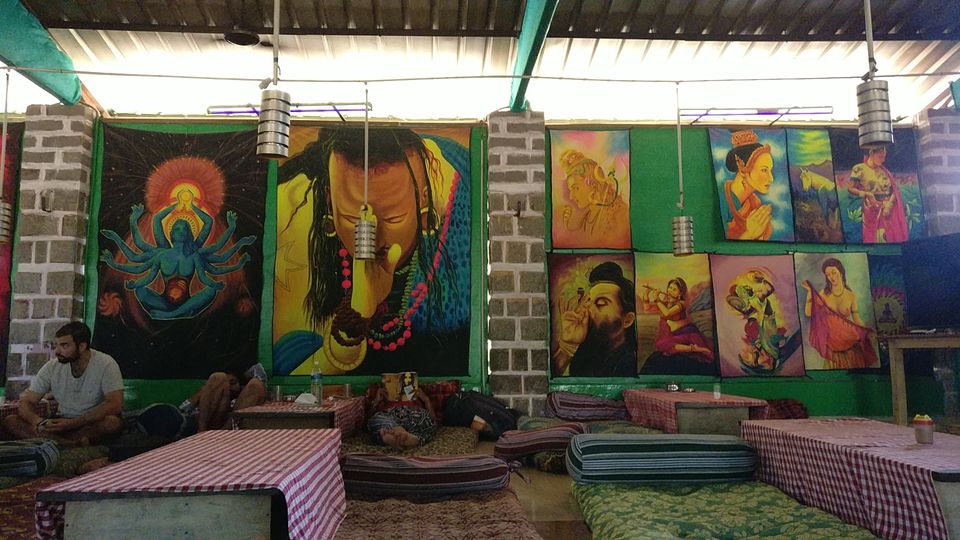 2-3hours went by and then we headed towards a lake, 3kms from Hampi, it was huge and we just drove in parallel to the lake and went far to see how long is it,but at some point we quit, it wasn't ending and we realised we came so far. So we decided to go back and move to the opp.side of the lake, towards the mini waterfall.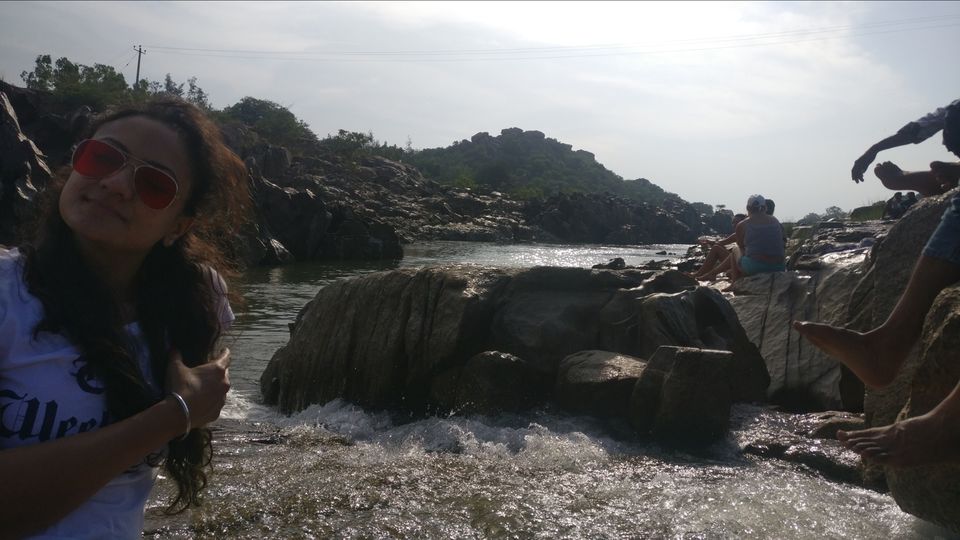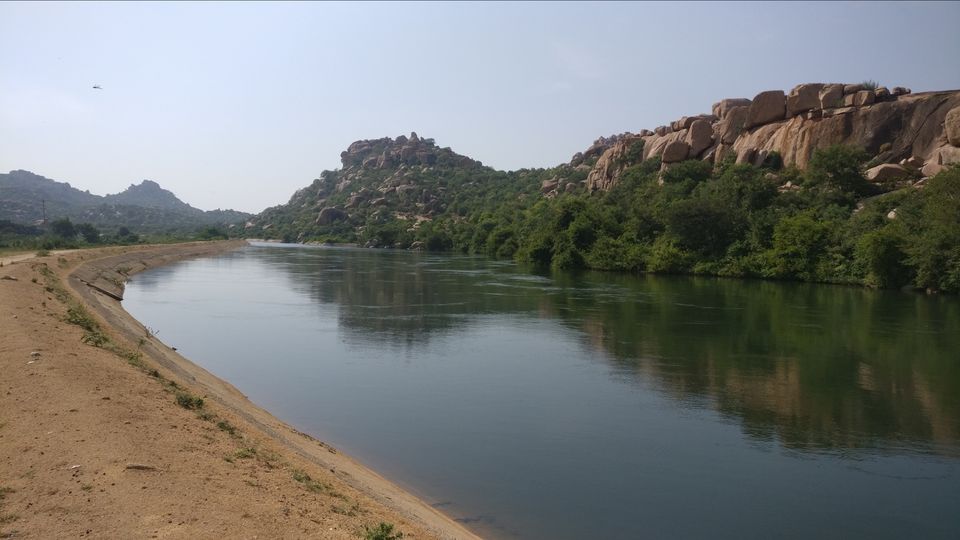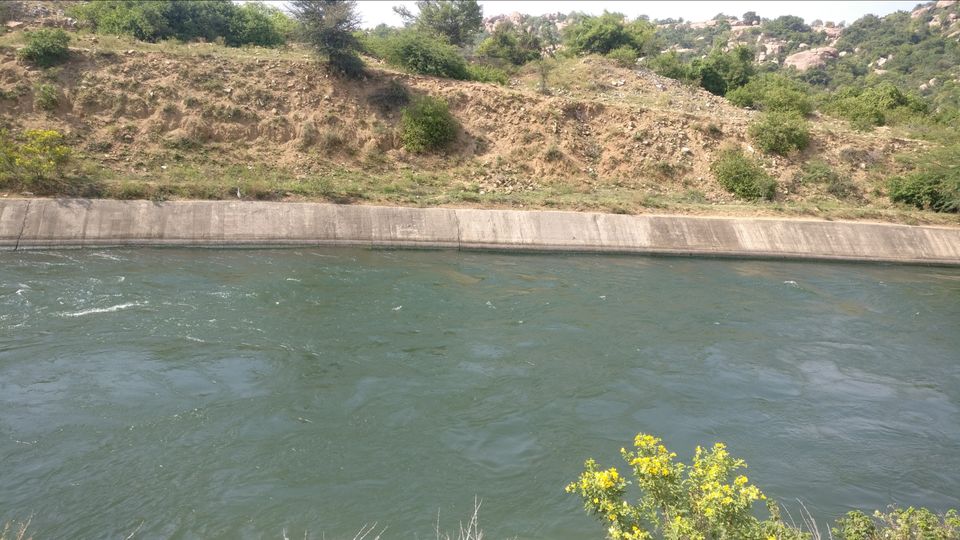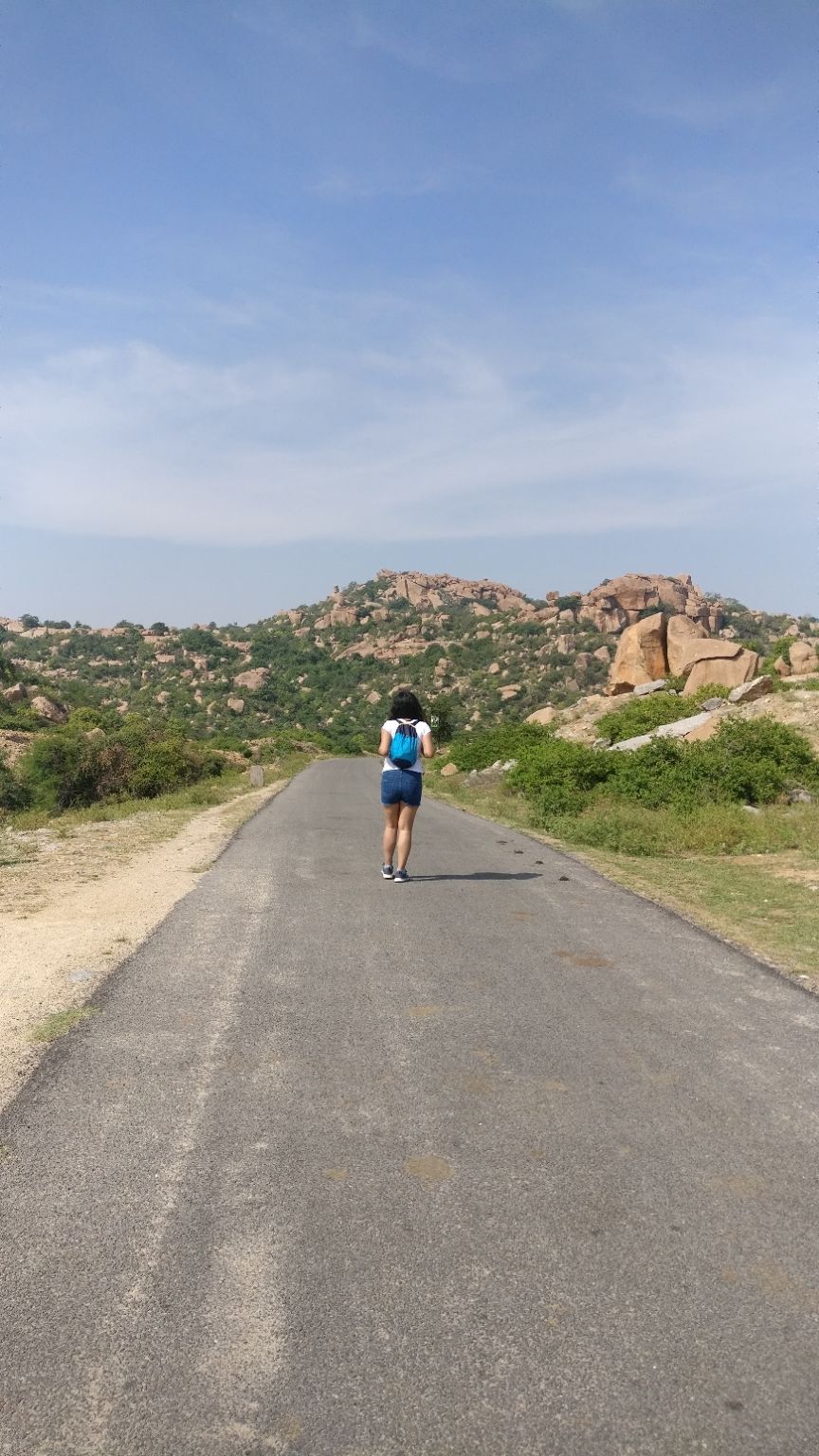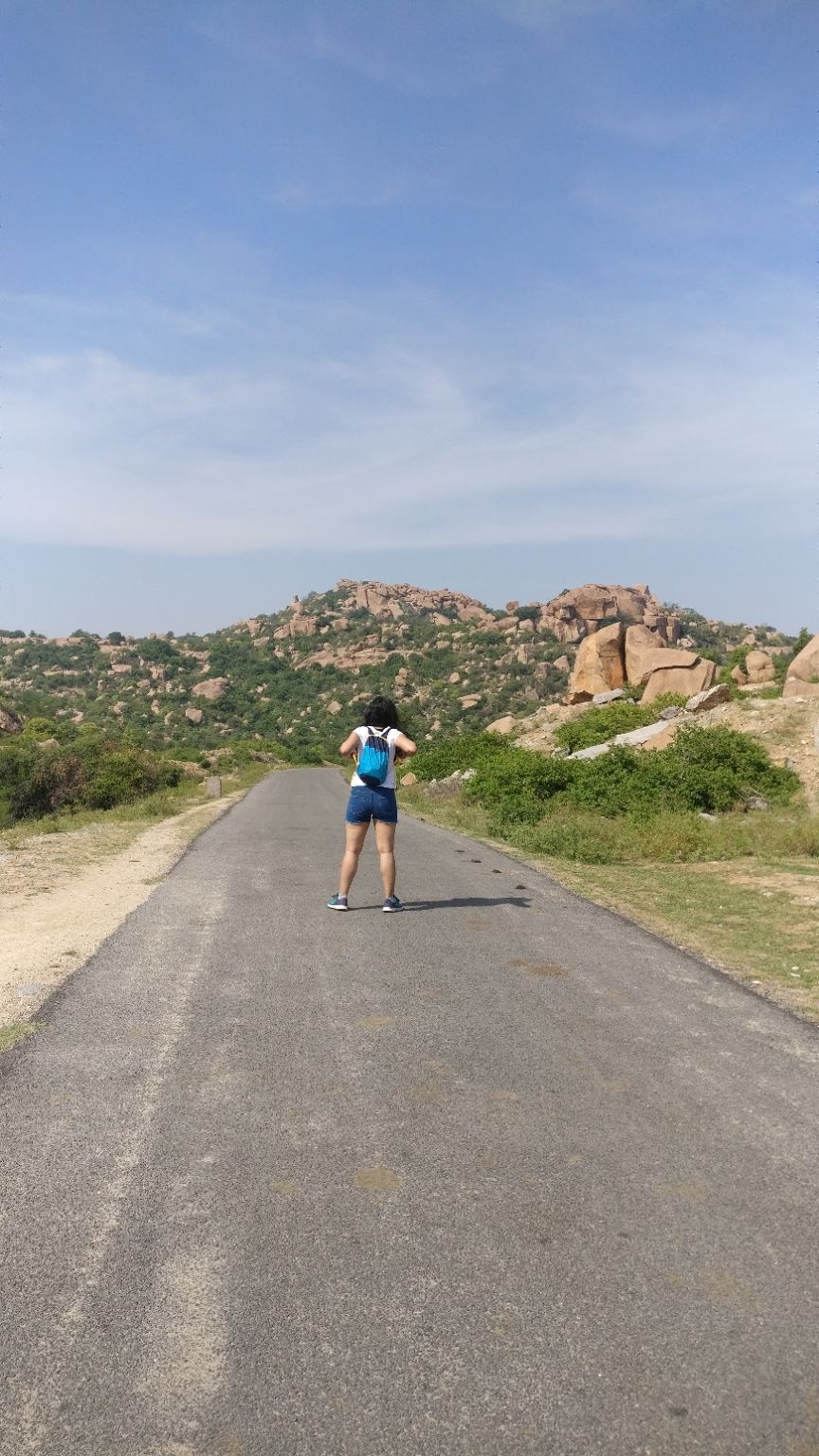 Quenching our thirst with coconut water and our feet dipped in water, accompanied with bright sun, it was breathtaking but rejuvenating.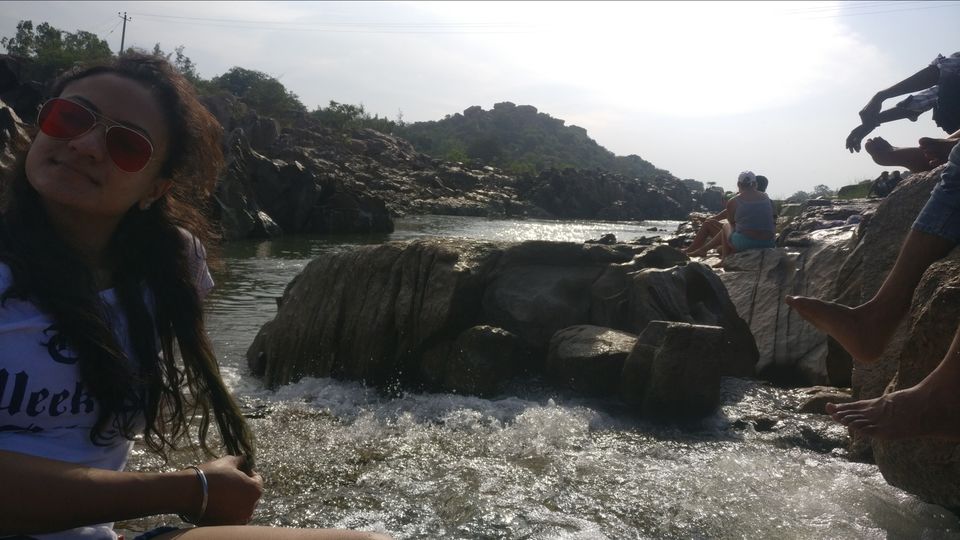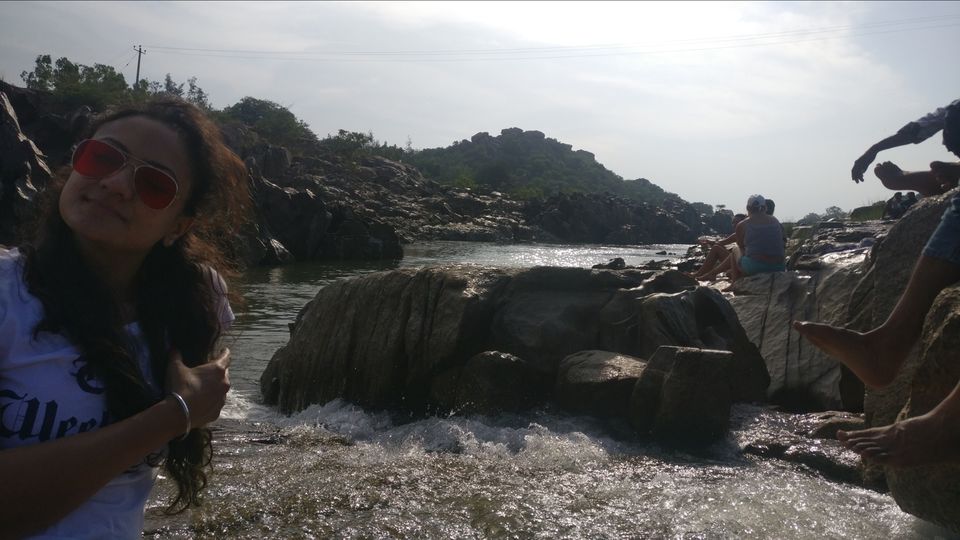 As the last boat from South to North was 5.30pm, we came back to South side and grabbed a quick tea/coffee where Shisha was also serving. Again as the image of this area, it was hippie culture all over.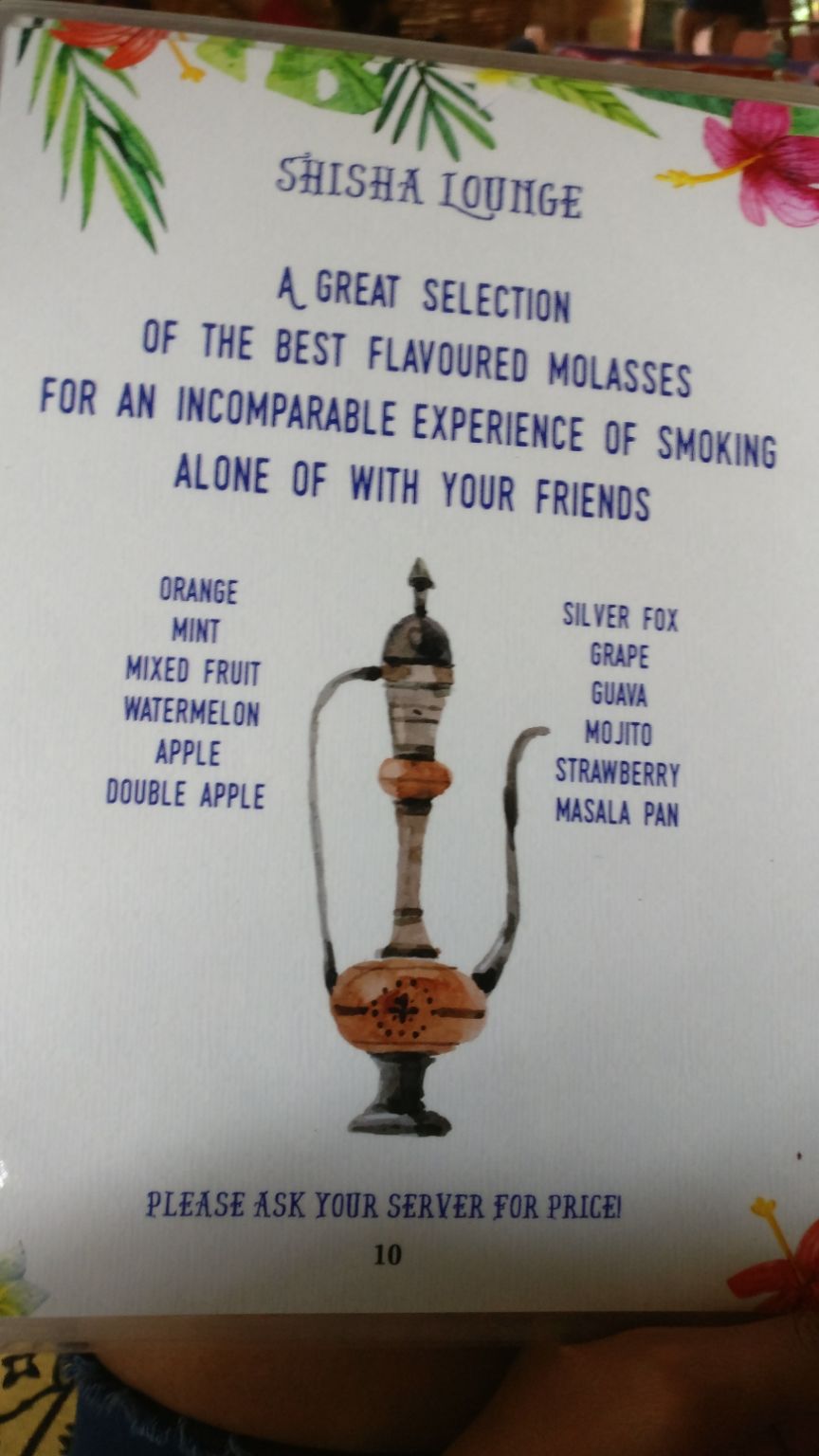 W finally came back to North side, did some shopping. Tried few restaurants like Mango tree (must try Mango Lassi), Funkey monkey ( had dinner-paneer butter masala n chapathi), etc.
Amidst this, we rented bicycles also on an hourly basis and drove in the city exploring but as it was huge crowd in the evening,and steep slope, it was getting difficult.
We witnessed beautiful sunset there.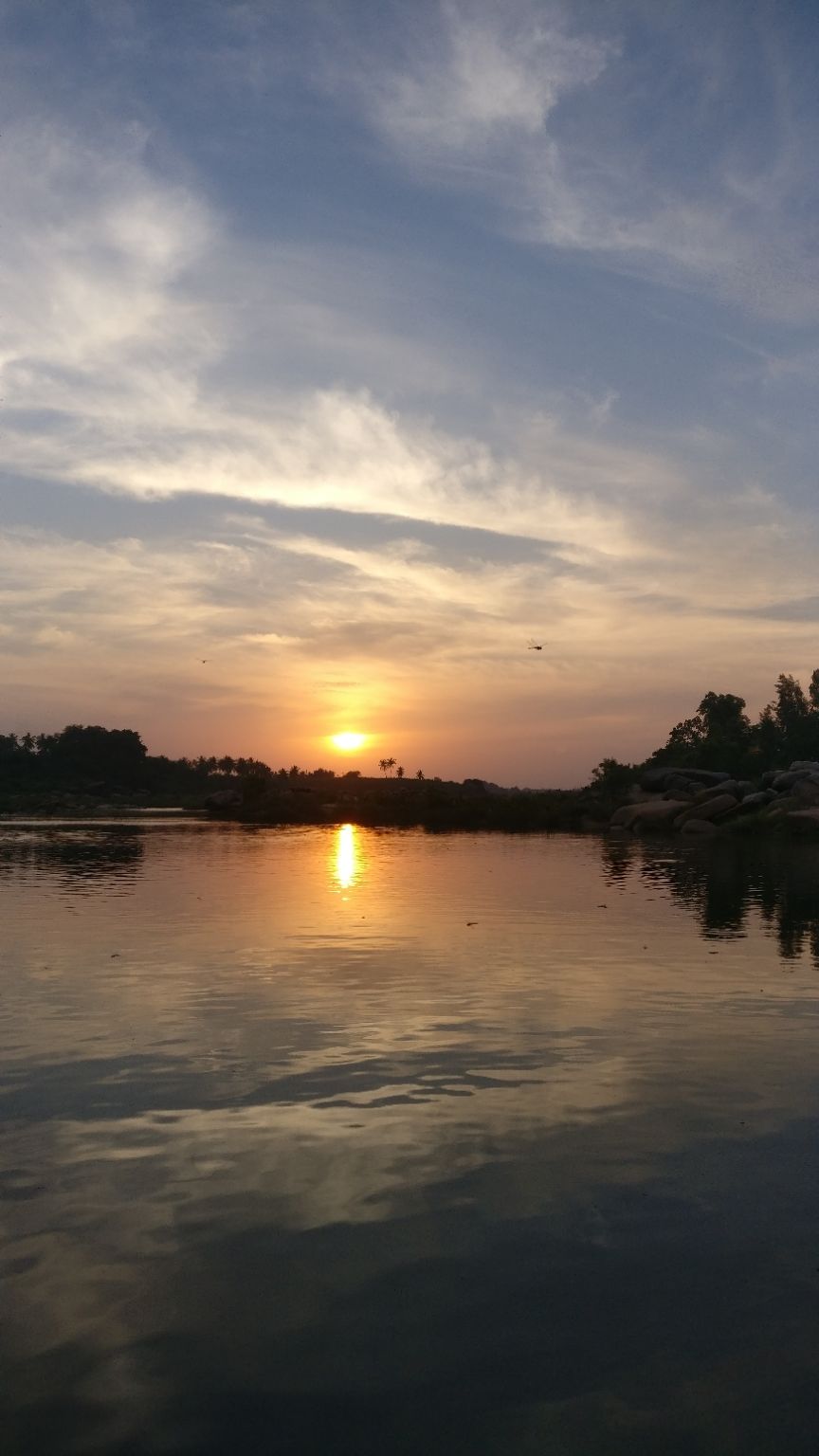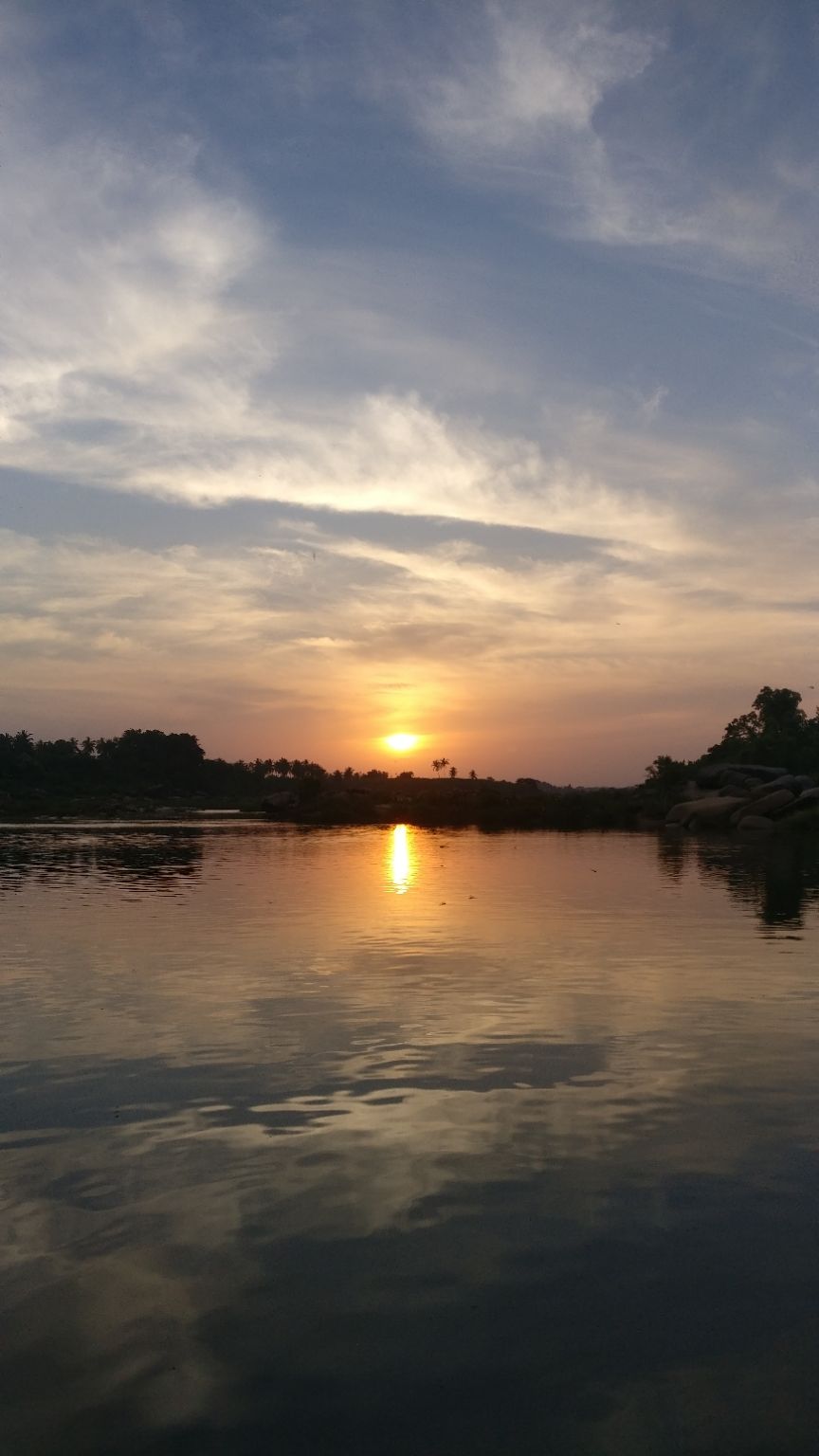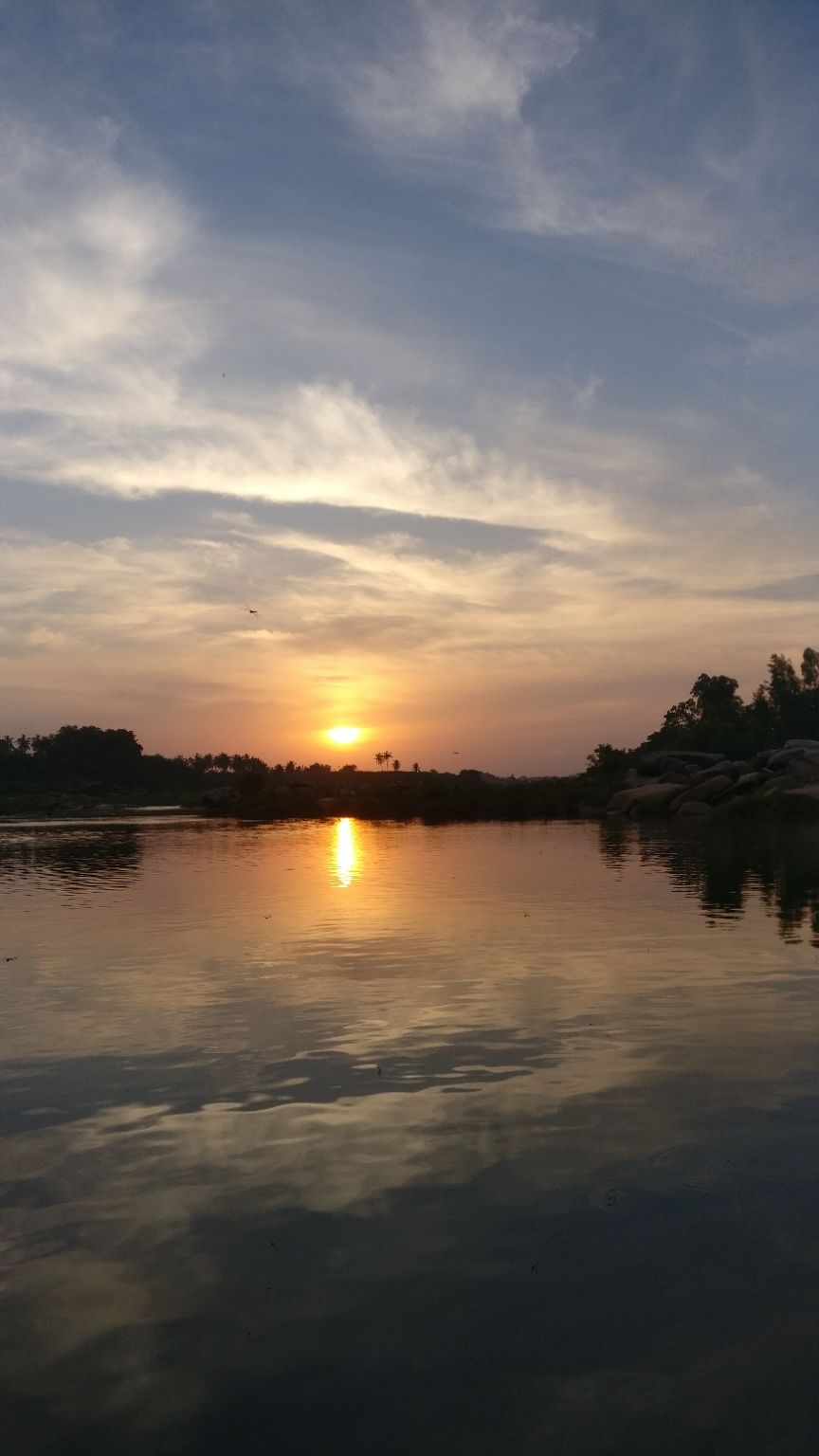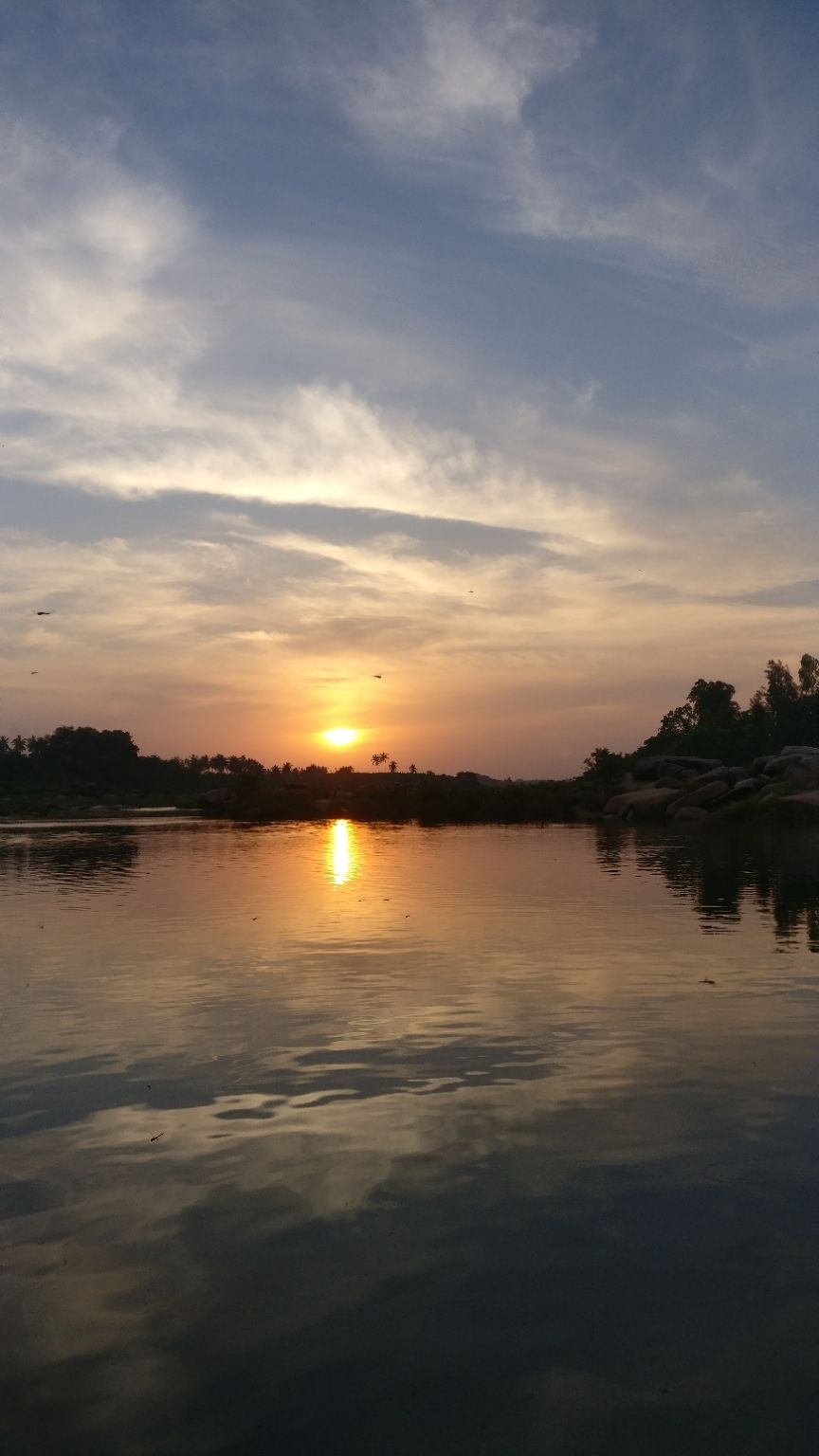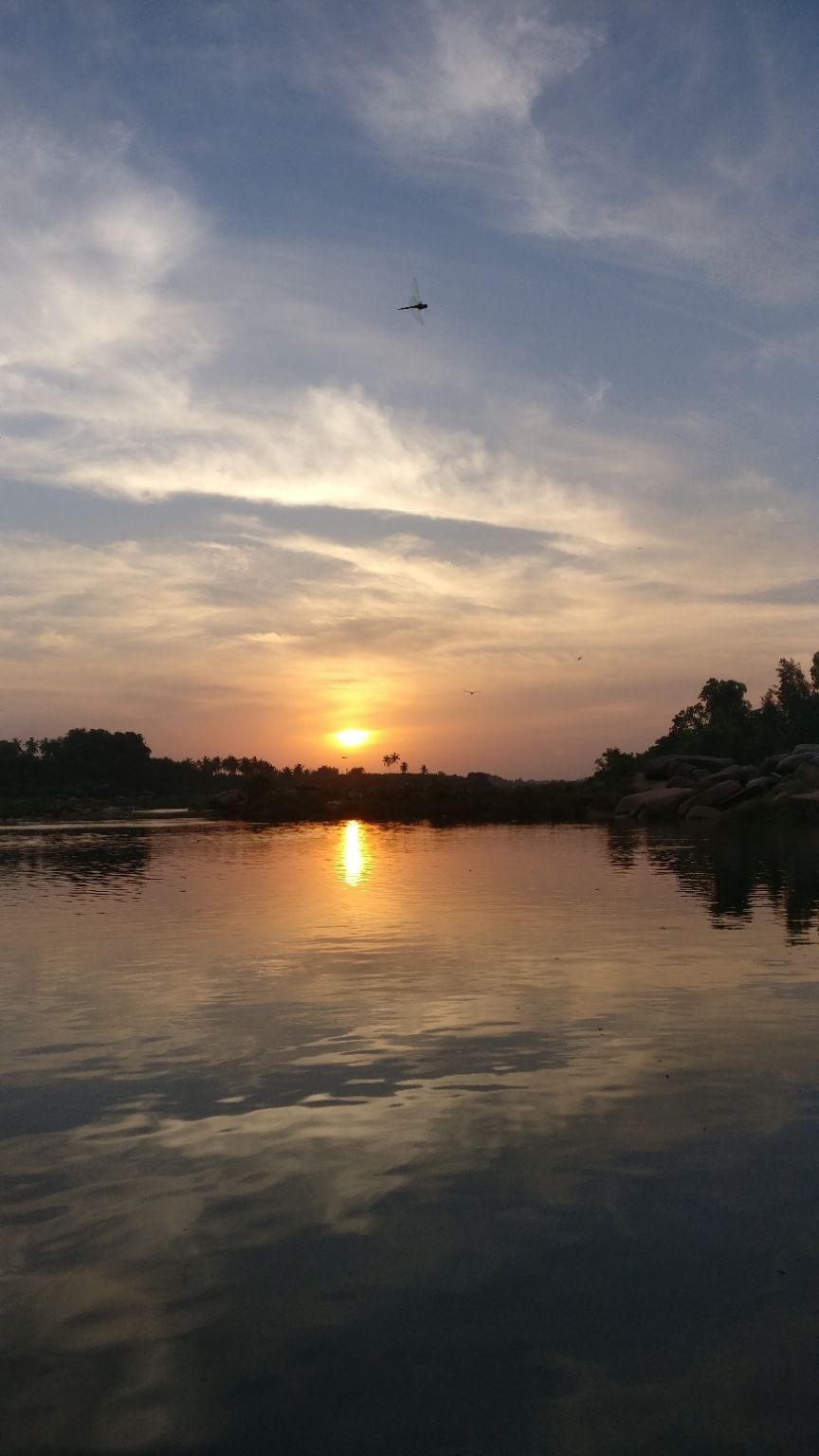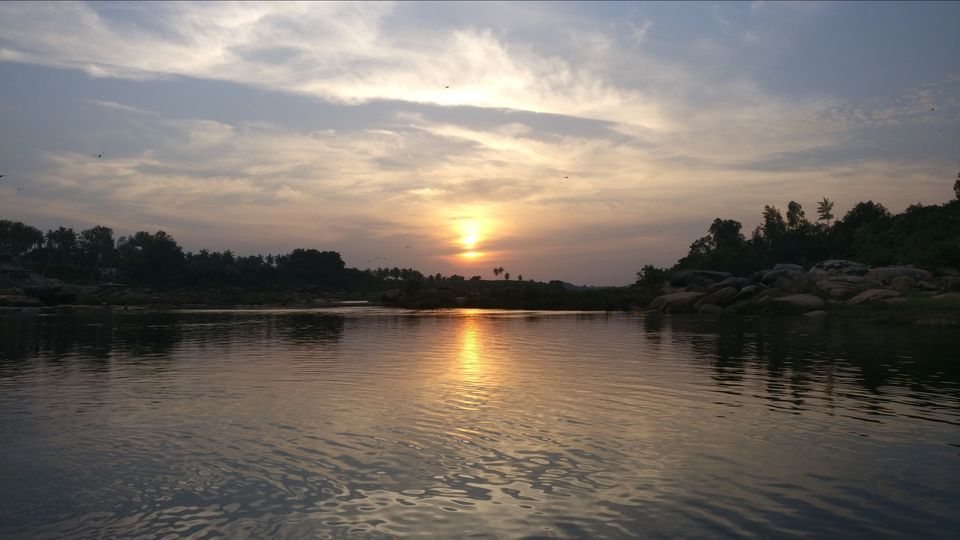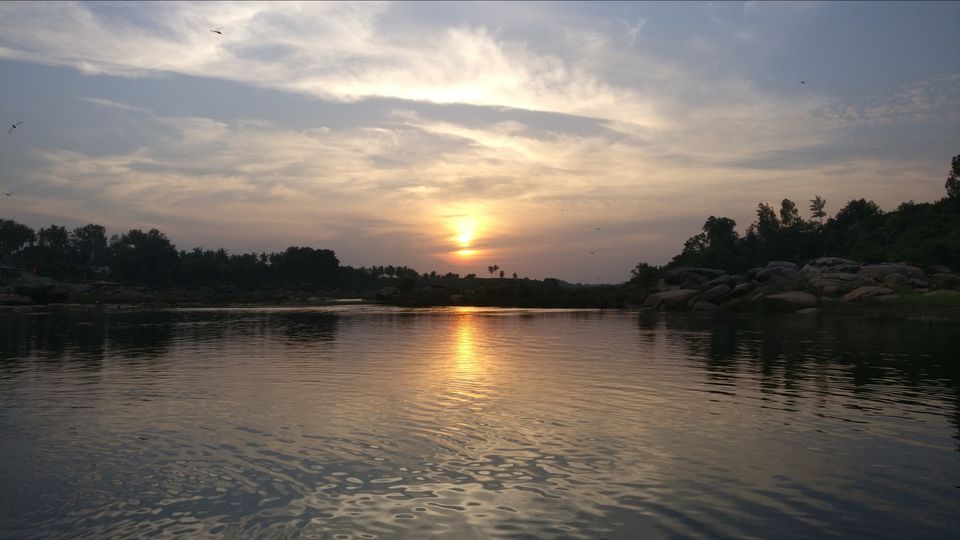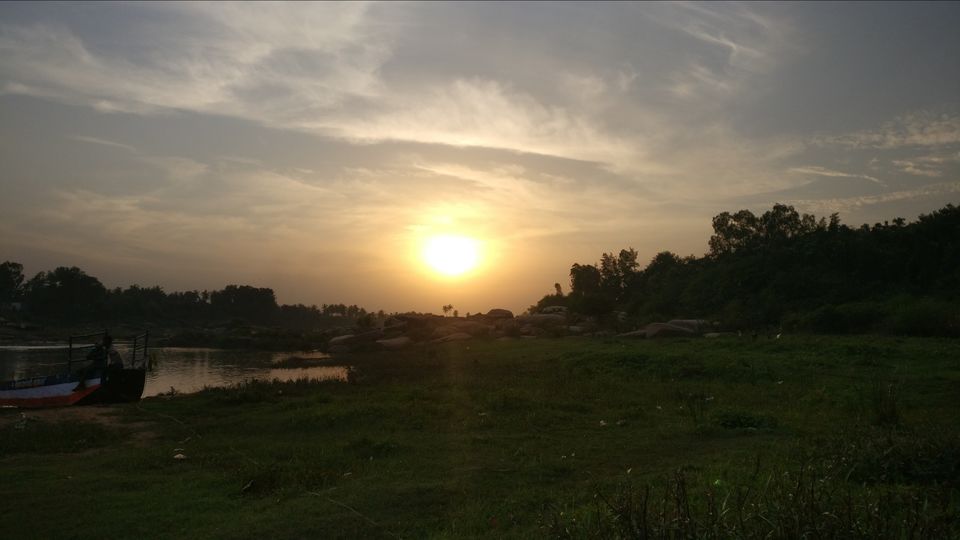 Around 9pm, we took an auto to Hospet, where our bus was destined to depart at 11pm for Hyderabad. We reached within half an hour, had coffee at Naivedyam, then bus was late, came at 11.45pm ( again SRE travels), and we reached Hyderabad at 8 am on 21oct 2018.
Overall, except few glitches, it was a memorable short quick and explorative weekend getaway.