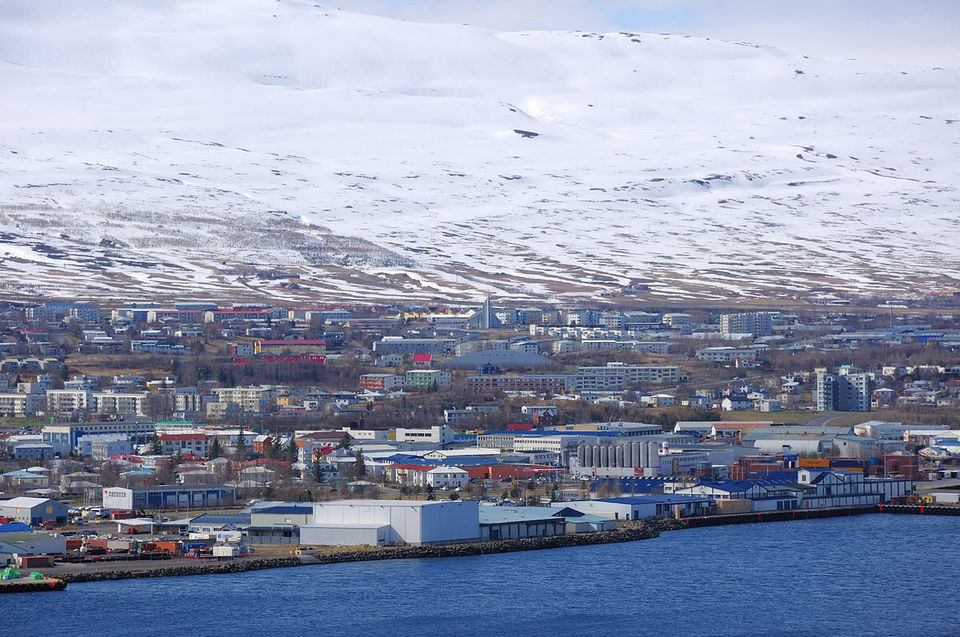 Iceland is one of the hottest travel destinations right now, but while most people head straight to Reykjavik, there's an entire nation waiting to be discovered. Akureyri is the largest city outside the capital, and it's a whopper of a travel destination. It's a laid-back and welcoming city that places an emphasis on the natural wonders that make this nation such a draw. If you're ready to enjoy the natural splendor of Iceland without distraction, you've come to the right place.
Map of Akureyri : N 65.68° / W 18.10°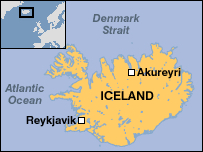 When to go: March-September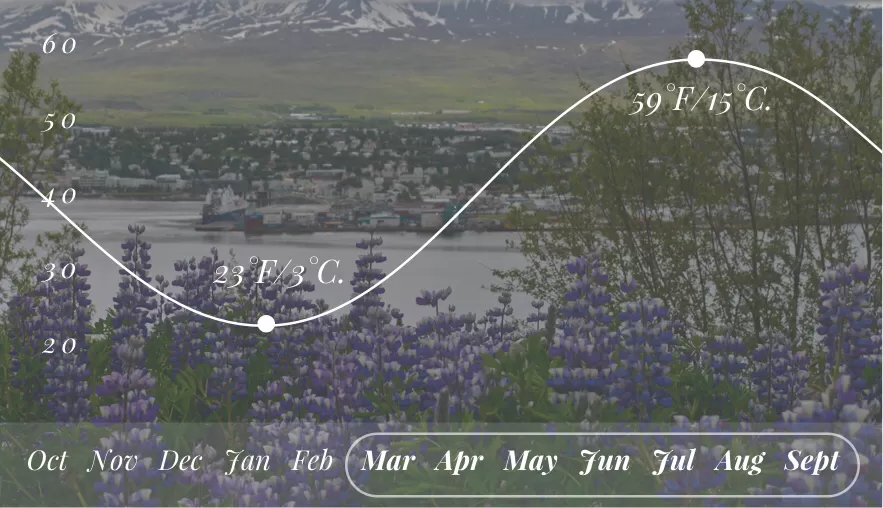 Akureyri has a typical Arctic climate, long dark winters and short bright summers. Both seasons have a lot going for them. Winter = great skiing and a stronger chance of seeing the Northern Lights, though at the cost of occasional snow storms. Summer = more opportunity to explore the outdoors during near 24 hours of sunlight. We recommend heading over between March to September. If you visit in the fringe months you might catch the Aurora Borealis.
What to do?
If you don't know about Iceland's incredible natural terrain, you must be living under a rock. The country is home to some of the finest outdoor adventures in the world. From hiking up Mt Súlur, to kayaking through the Eyjafjörður fjord, and breathing in the mist of the thundering Goðafoss waterfall, prepare to be amazed everywhere you go. One of the top activities in the region is hopping on a boat and whale watching. Get up close and personal with the gentle giants of the deep. The stunning vistas of snow-capped mountains and the fjord aren't so bad either.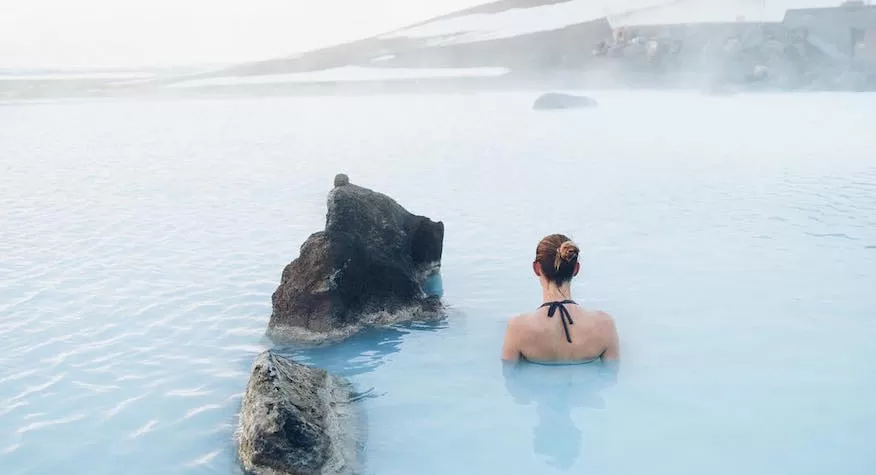 Peace and Tranquility.
All that outdoor activity got your body aching? Schedule in a little "me" time at one of Akureyri's spas or hot springs. Akureyri has a fantastic outdoor geothermal swimming pool that's one of the most popular places in the city. Then, if you head out of the city towards Lake Mývatn, check out the Nature Baths. Far less crowded than the famous Blue Lagoon, these geothermal springs are perfect for unwinding for a couple of hours. And if that's too tame, you can also try Bjorbodin, a beer spa outside the city where you can immerse yourself in a fine Icelandic lager and watch your stress slip away.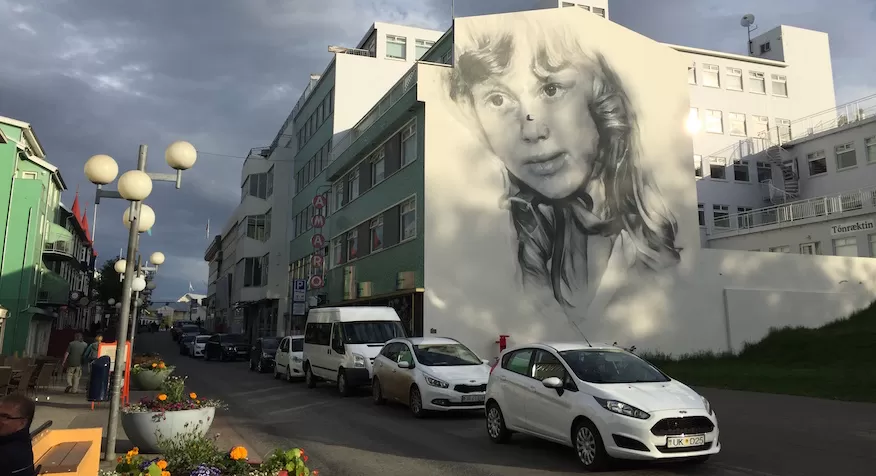 Just Around the Corner:
Despite being the second-largest city in Iceland, Akureyri is only home to around 18,000 people. But that small town charm is what makes it a wonderful place to explore. Visit Akureyrarkirkja church, a smaller take on the famous landmark in Reykjavik, and catch a local event at the Hof Cultural Center. The Lystigarður Akureyri Botanical Garden is also worth a visit, with Arctic flora you can't find anywhere else.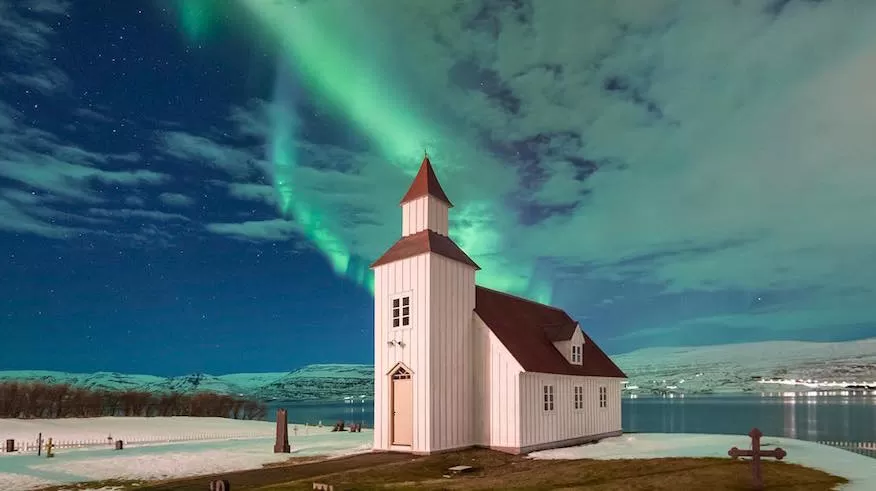 Keep Looking Up:
Akureyri is one of the best places in Iceland to see the Aurora Borealis, aka the Northern Lights. If you're in the area from September to April and the weather is clear, you're in for a show. Grab some blankets and hot cocoa, and drive out past the city lights to find a prime spot to view the heavens.
What to eat?
Akureyri offers a wide variety of delicious food options, from fine dining to good old fish and chips. Strikið and Rub23 top the list for nicer dinner options, both offering delicious dishes for a fancy night. Wherever your taste buds take you, follow up your meal with a cone from Brynja, a lip-smacking ice cream shop. No matter how cold it gets outside, you can't go wrong with a scoop of this sweet treat.
Where to stay?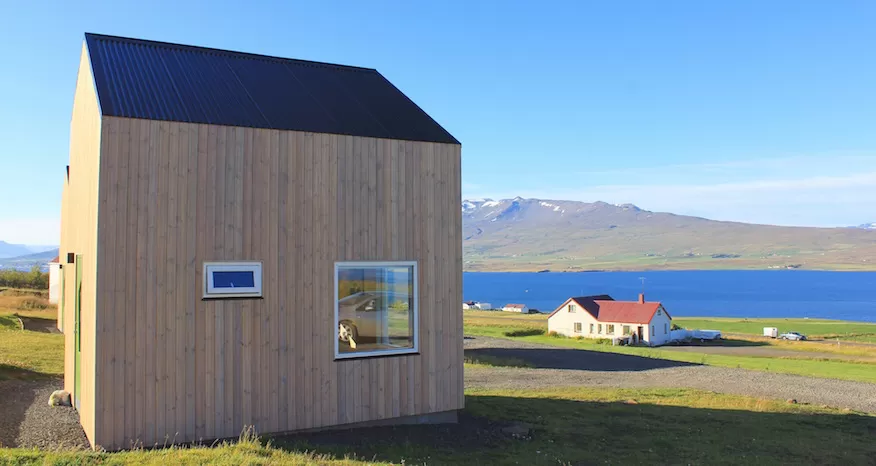 While there are hotels and hostels (Akureyri Backpackers is one particular favorite) I really recommend checking out Airbnb. Many of these gorgeous rentals are outside the city, perfectly positioned under the starry sky. Enjoy the peace and quiet in one of the three tiny houses at Sunnuhlíð farm or an apartment in this spectacular villa. The modern architecture in the quiet natural landscape will give you the perfect Iceland experience.