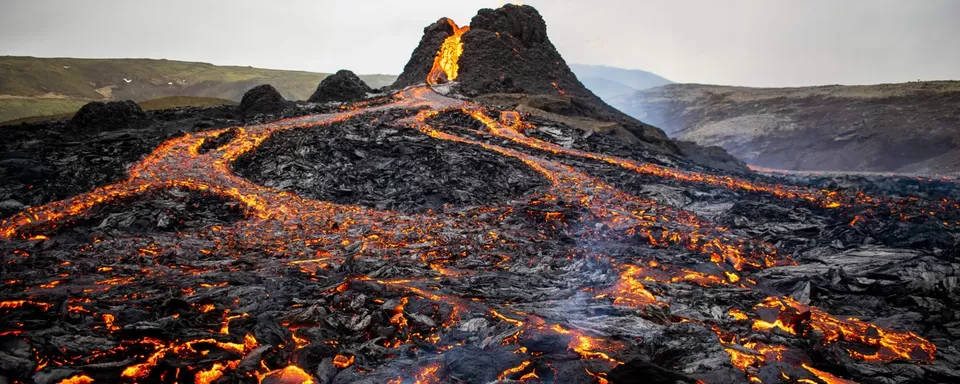 Cliché but true!! As recently as 03rd August 2022, Wednesday, a volcano erupted in Iceland near its capital Reykjavik and its eruption is believed to be five to ten times bigger than last year's eruption in March when lave rushed out of a fissure in a valley named Geldingadalur, six miles from the nearest fishing town of Grindavík.
Iceland, a relatively "young island" geographically speaking that is known for its fjords, was formed about 20 million years ago due to volcanic activity and witnessed its first volcanic outburst in March 2021, after 800 years!!
What happened on 19th March 2021?
On the night of March 19th 2021, Reykjanes Peninsula of Iceland started sputtering hot lava from a 1,650 foot long fissure in the valley called Geldingadalur, six miles from the nearest town of Grindavík. Far from inhabited land, this eruption got a lot of traction from public who flocked to witness the magnificently ominous geographic phenomenon.
The Volcano, known as Fagradalsfjall looked like a miniature magmatic because of its tall structure called spatter cone.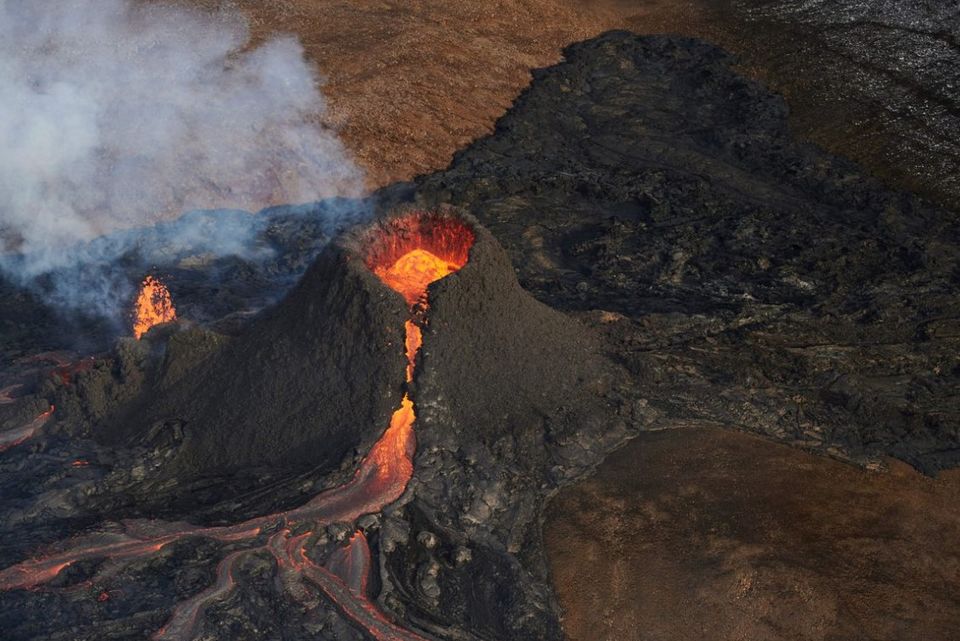 How did a spatter cone form?
A common phenomenon with fissure eruptions, where the magma searches for path with least resistance and flows onto the surface. As the magma flows out, the lava (magma when flows out on land is lava) that it turns into begins to cool and solidify forming a ring of sorts. As the spatter (blobs of lava) splashes on the ring of rock over time, it forms a cone that looks like a mini volcano! It was the country's longest volcano eruption in over 50 years and continued spewing lava for a good six months!!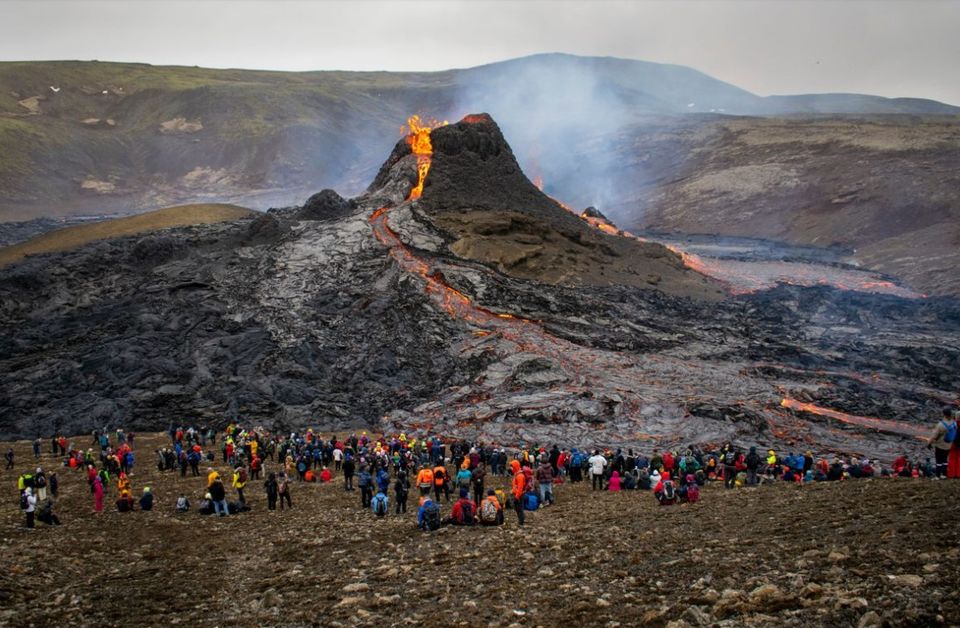 What happened on the 3rd of August 2022?
Located far from inhabited cities or townships, from the base of a small mountain in the uninhabited valley of Meradalir Valley, streams of lava started oozing out at 1:18 pm local time on 3rd of August 2022. Prior to this, since late July there has been seismic activity detected in this area with significant ground deformation and an earthquake of magnitude 5.5 had been recorded.
Since this eruption is believed to be five to ten times more in intensity than 2021, we just need to wait and watch for how long the eruption will continue.
What it means for tourism?
With these unprecedented natural phenomena occurring and getting public attention, tourism might shoot up. It is a sight to watch magma turning into lava and forging new landmass – it literally is witnessing land formation in process, watching a landscape take shape!!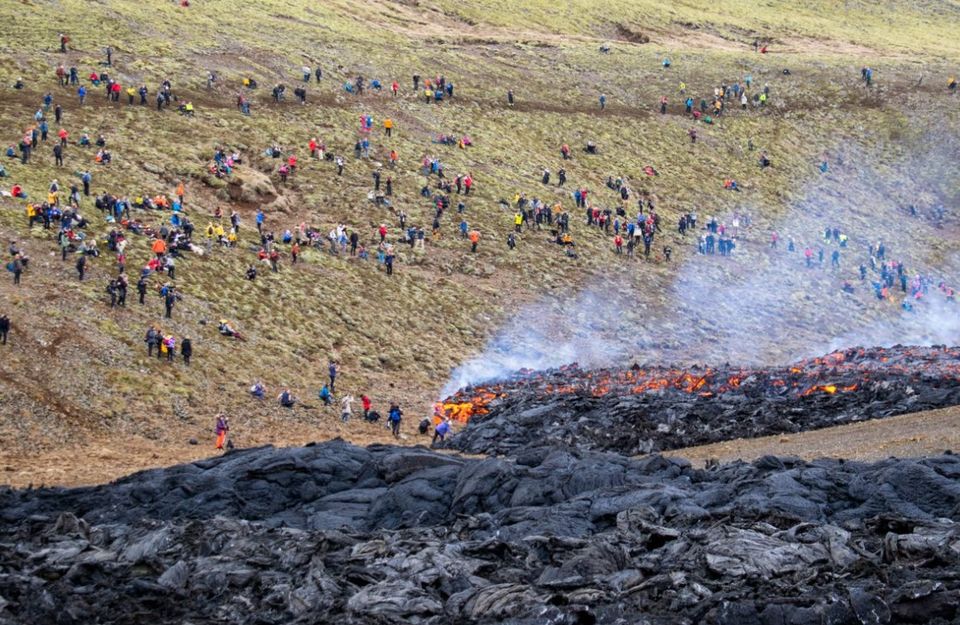 Things to remember:
Although a section might glorify it and tourism will increase there are certain things to bear in mind.
• Volcanic eruption in and around the same place within a span of a year is not good news. The only good news is the occurrence in uninhabited zone.
• The event looks absolutely stunning but it does bring with it plume of gases, especially sulphur dioxide which, even in small quantities dangerously aggravate the lung condition of people suffering from pulmonary ailments.
• Lava is hot, very very very very very very hot so even if your "adventure gene" calls you out, steer clear of the lava.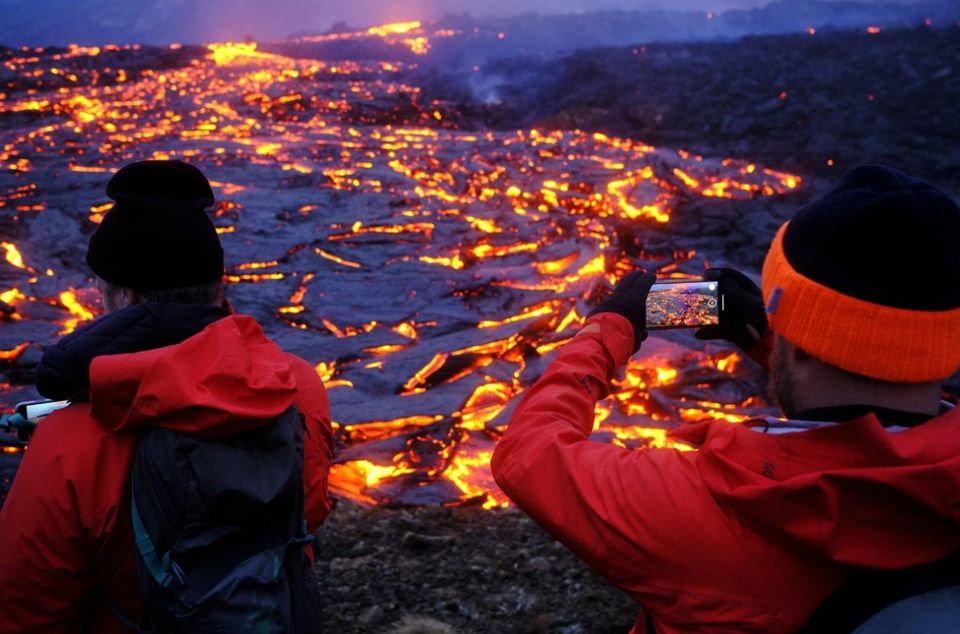 Phenomena like these excite people including the experts who have researched about it their entire lives on the and still claim to know only a part! Events like these only validate how miniscule and unlearned we are when it comes to knowing the place, we call home.
Next time we come across a similar spectacular event that we have only read in 'texts', be sure to not be adventurous and be safe!!
Watch travel stories come to life with Tripoto on Youtube!