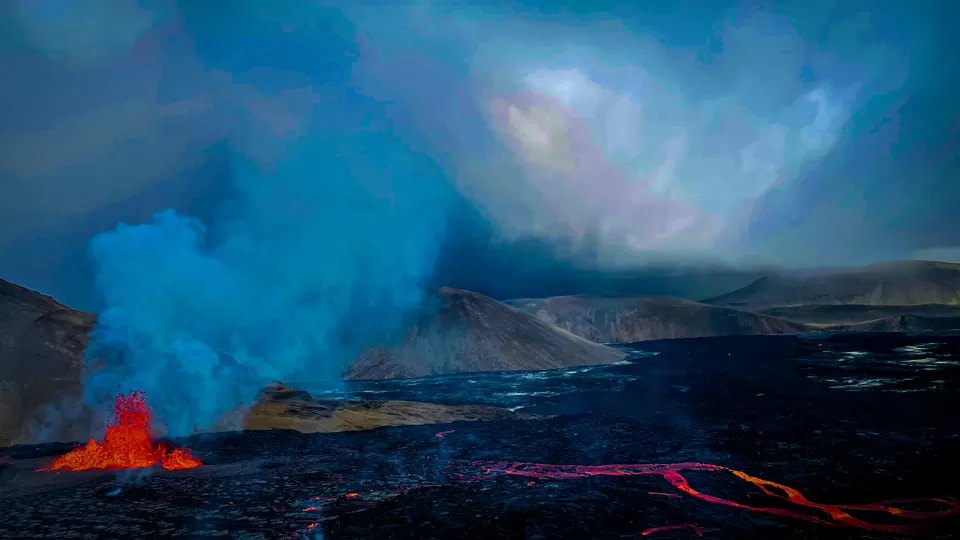 Iceland is one of the most beautiful and incredible countries to visit. With all its natural wonders, waterfalls, glaciers, hot springs, lagoons etc., this country is not to miss and now we have yet another reason to travel to Iceland. A new volcano started erupting in Iceland on 3rd August 2022 and now is the right time to visit Iceland and experience the extraordinary natural phenomena. It is a once-in-a-lifetime opportunity to witness a volcano eruption, and you can have it in Iceland right now with its latest volcano.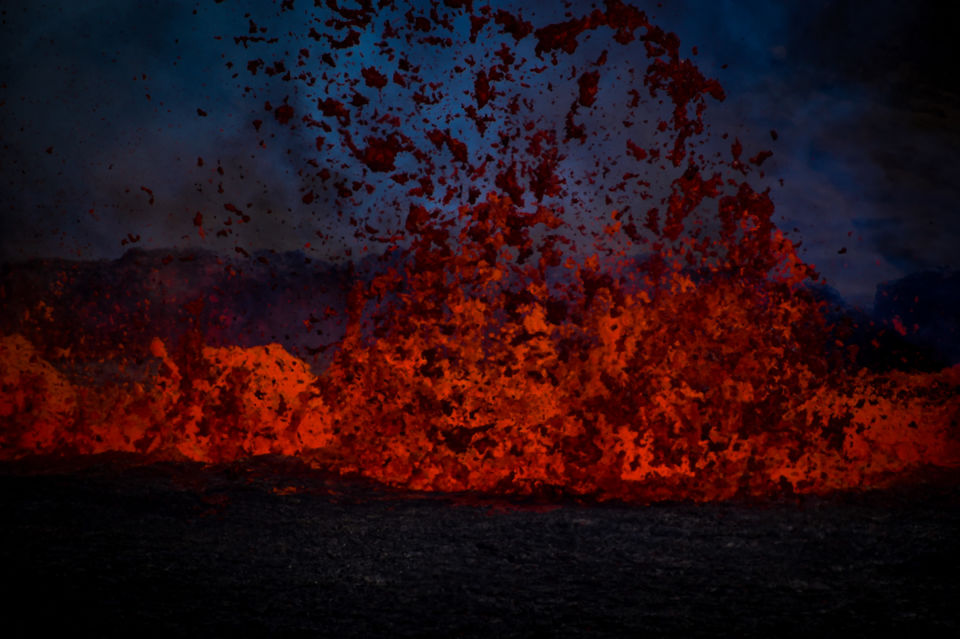 When and where did the volcano start?
After a month of tremors in the capital area of Rekjavik, a fissure erupted on the Reykjanes Peninsula. There was an eruption in Iceland last year in 2021, which started on 19th March 2021 and ended on 18th September 2021. A new volcano erupted near the previous eruption site on 3rd August 2022 and became a tourist attraction. It started slowly, with lava oozing out of a fissure in the earth, extending out through the surrounding valleys Geldingadalir and Meradalir.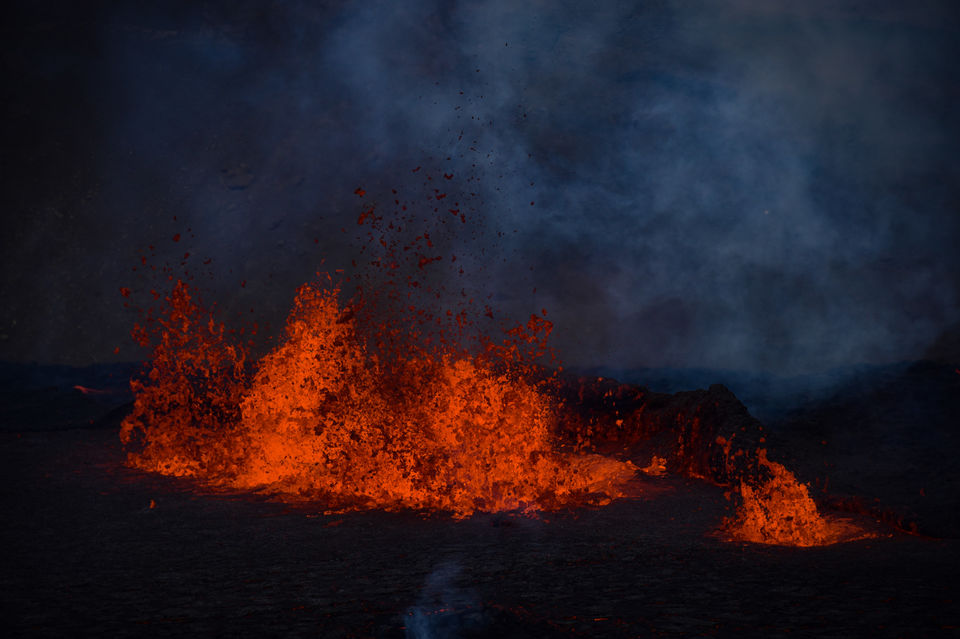 How to get to the Geldingadalir Eruption Site in Iceland?
The parking place for the eruption site is around 55 Km from Rekjavik and 40 km from the International Airport Keflavik. There are two designated parking lots at the eruption site, P1 and P2. Getting to the volcano requires a long hike. There are two different hiking trails from the parking, Path A and Path C. So you can drive to these parking lots and choose the hiking trail. To park at these parking lots, you must pay online via the parka website or app. The parking fee is 1000 ISK (approx 8 USD) per car. It is valid for a day. If driving is not an option for you, then you can opt for guided hiking tours for the volcano.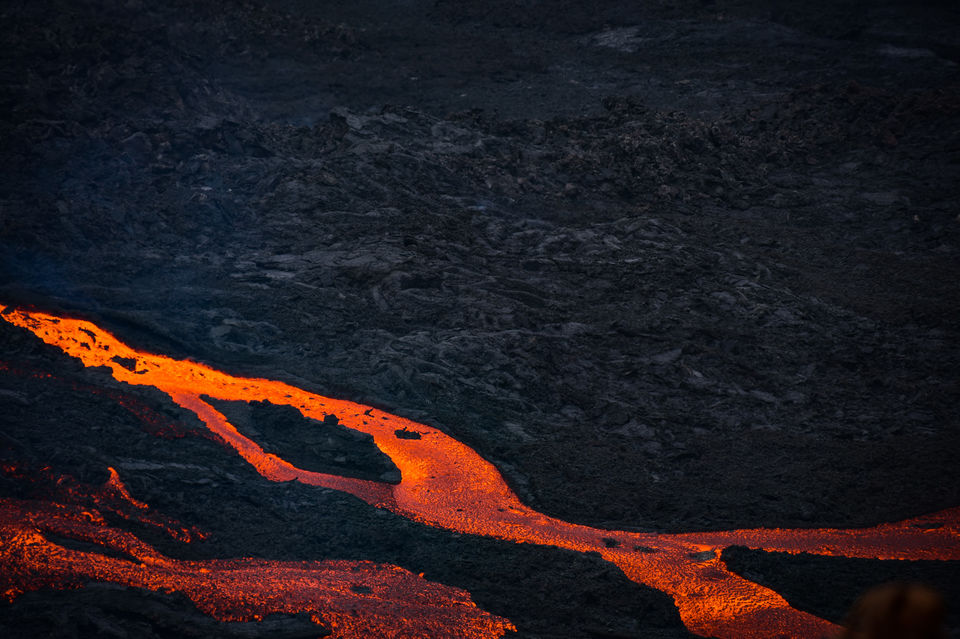 Hiking Path Guide
Path A is around 10 km, and Path C is a 16 km long hike round trip to the new eruption site. So decide which path you want to take as you will have to park the car accordingly. There is one more Path B which is an alternate to path A. For Path A and B, you have to park the car at P1 and for Path C, park at P2. With Path A, you will see the crater of 2021 and the new volcano eruption site. Path A has challenging terrains, steep hills, rocky surfaces, and uneven ground. Path C is much longer than Path A but is manageable. From this path, you will only see the lava flow but not the crater. So decide which route you want to go and park your car accordingly.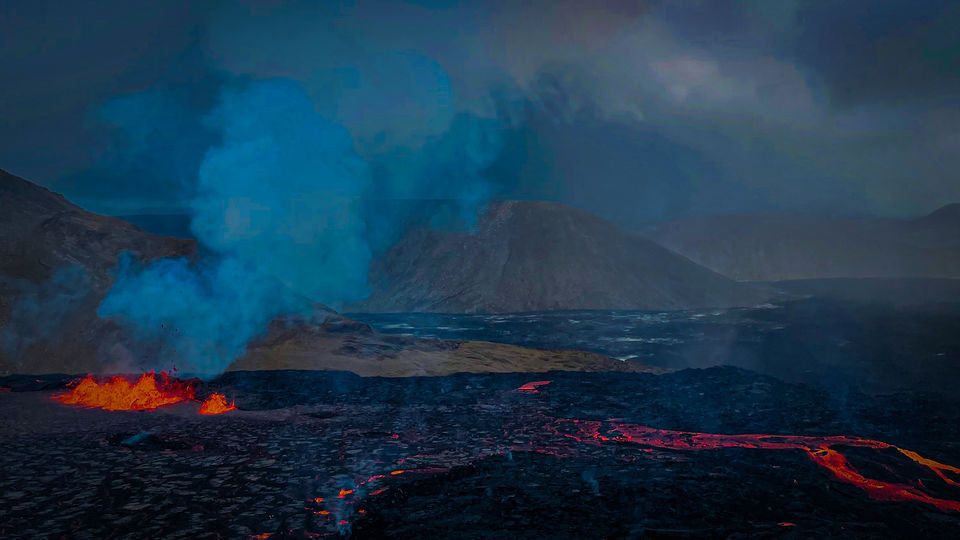 Safety rules and regulations
Volcanic eruption is not fun, it's a serious thing, and one should adhere to all the safety rules and regulations while visiting a volcano.
1. Never walk outside the designated paths or on the lava rocks, as there might be hot lava beneath the lava rocks.
2. Check this website before planning for the hike, as there are alerts about the hiking trails and their safety.
3. For emergencies, contact the safety staff onsite or call on 112.
4. In case you feel discomfort, you should return from the site immediately.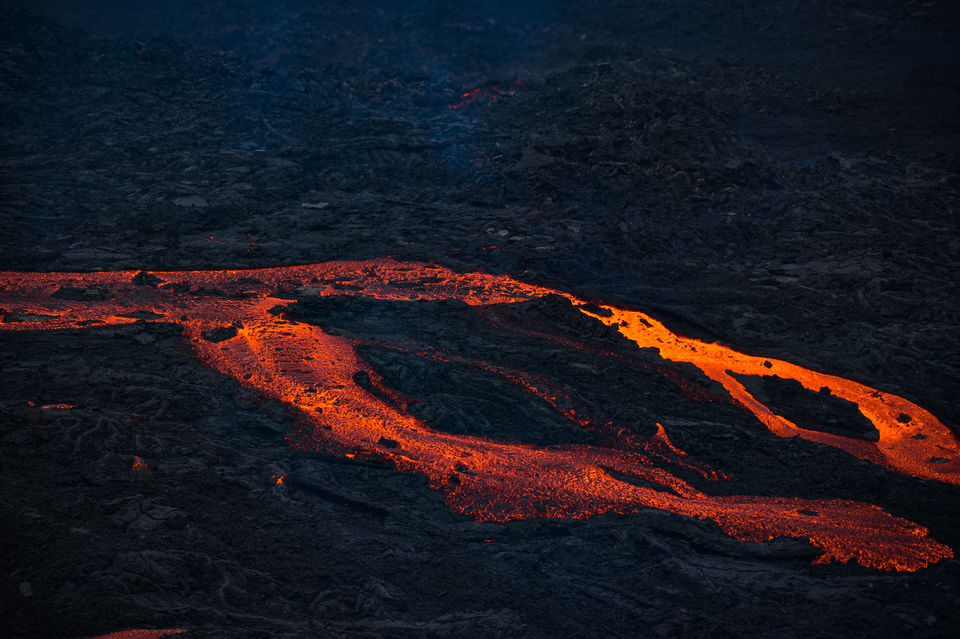 Follow the instructions from ICE-SAR or Iceland police. Keep your safety in mind while visiting volcano sites. As thrilling as the experience can be, it's equally dangerous. It is necessary to stay alert throughout the hike. Have a great time, and be safe!
Iceland is calling, so plan your long-pending Iceland trip now!
Love, Laugh, Live and Travel!
For more travel inspirations and stories follow me on Instagram @trawheeling.
Ready to travel for free? Earn credits and redeem them on Tripoto's weekend getaways, hotel stays and vacation packages!