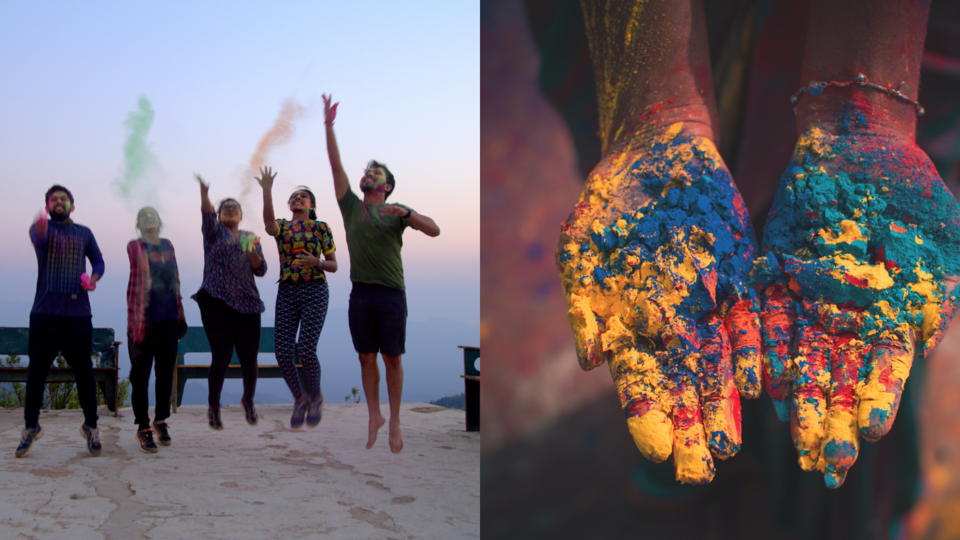 Guess there's none who doesn't look forward to long weekends!
Well, March indeed is a wonderful time to travel as spring spreads all its colors around us - and now that the Holi weekend is just around the corner, we are sure that many of you are thinking of escaping the chaos of Delhi for a couple of days - either to celebrate the festival and feel the vibes or just to unwind and soak in some serenity!
If you haven't yet planned where to go, we've got the 10 best places to explore that are just about 10 hours away from Delhi NCR - check'em out now.
1. Pushkar, Rajasthan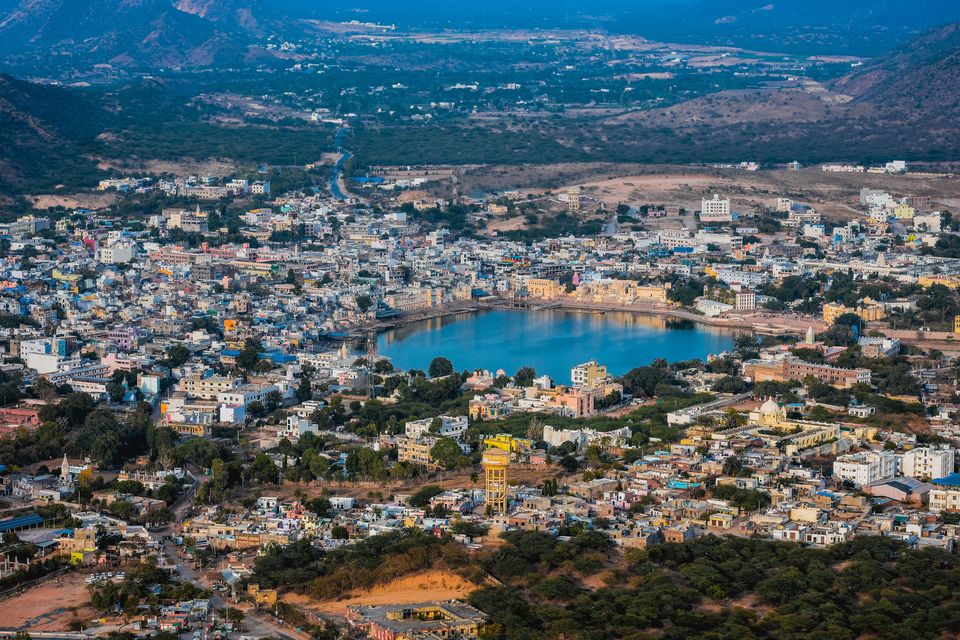 Although Pushkar is known for its Camel Festival, Holi here is an equally big event. A perfect choice for a long weekend getaway from Delhi, Pushkar is located amid the Aravalli ranges, known for the world's only dedicated Brahma temple. You can either choose to go out and indulge in the Holi madness, playing with some colors - or just spend your days indoors, enjoying the bliss of nature.
Distance from Delhi: Approx 400 km.
2. Mathura, Uttar Pradesh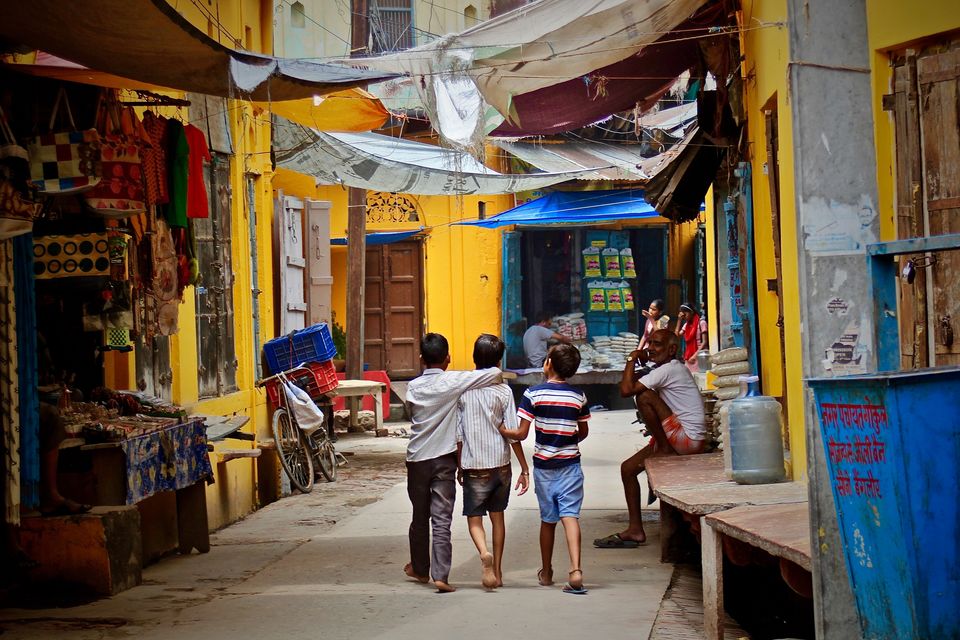 A photographer's paradise - Mathura's lanes are drenched in colors during this time of the year. The town, known to be the birthplace of Lord Krishna, is one of the oldest in India and extremely popular for its ancient culture and tradition. Being in Mathura for Holi is something that every traveler has on their bucketlist - and if you are up for a riot of 'gulaal' - this is where you need to be!
Distance from Delhi: Approx 145 km.
3. Landour, Uttarakhand
Ditch Mussorie and head off to Landour - nestled amidst a canopy of dense Deodar trees. This hill town will surely welcome you with the blossoms of spring, and its cozy setting and pristine natural beauty will give off a soothingly positive vibe, ideal rejuvenating your senses. If you're someone who's thinking of avoiding the crowd this Holi, and then you can just enjoy walking around the cobblestoned lanes, stop for tea and cakes at Rokeby Manor and feel at colonial vibes that still linger here in Landour.
Distance from Delhi: Approx 275 KM.
4. Kasar Devi, Uttarakhand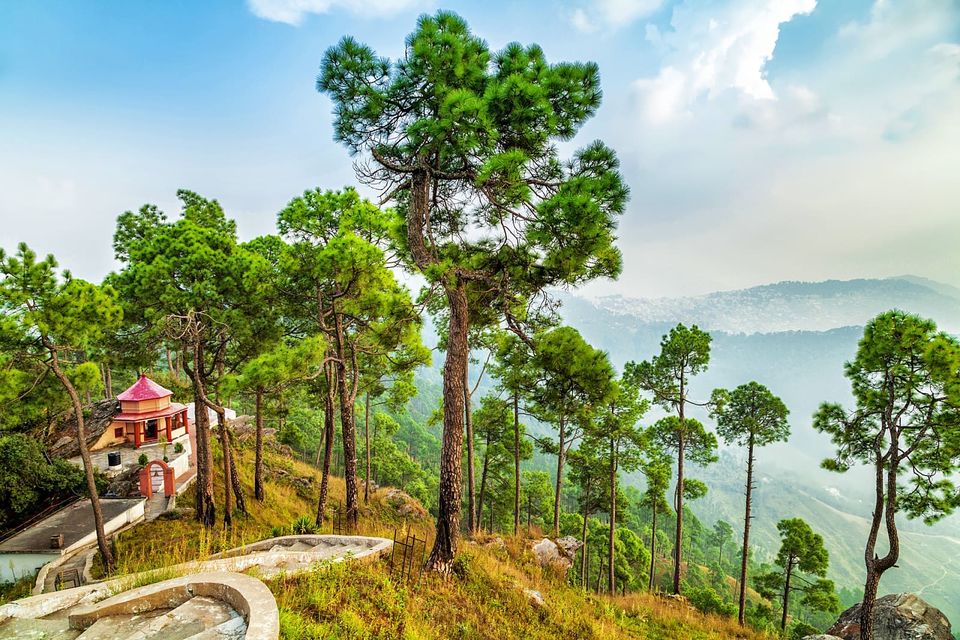 Located in the Almora District of Uttarakhand, a quaint Himalayan hamlet that is known to be one of the three places on Earth under the impact of geomagnetic fields - thanks to gaps in bands of radiation. As a result, Kasar Devi is endowed with cosmic energy similar to that of the UK's Stonehenge and Peru's Machu Pichu. Many people believe that due to the presence of these fields, here you get an ultimate peaceful and relaxing experience. Another alternative to Binsar or Ranikhet, you can plan a quick getaway to this pristine town and indulge in the silence of verdant Kumaon hills.
Distance from Delhi: Approx 390 KM.
5. Mandawa, Rajasthan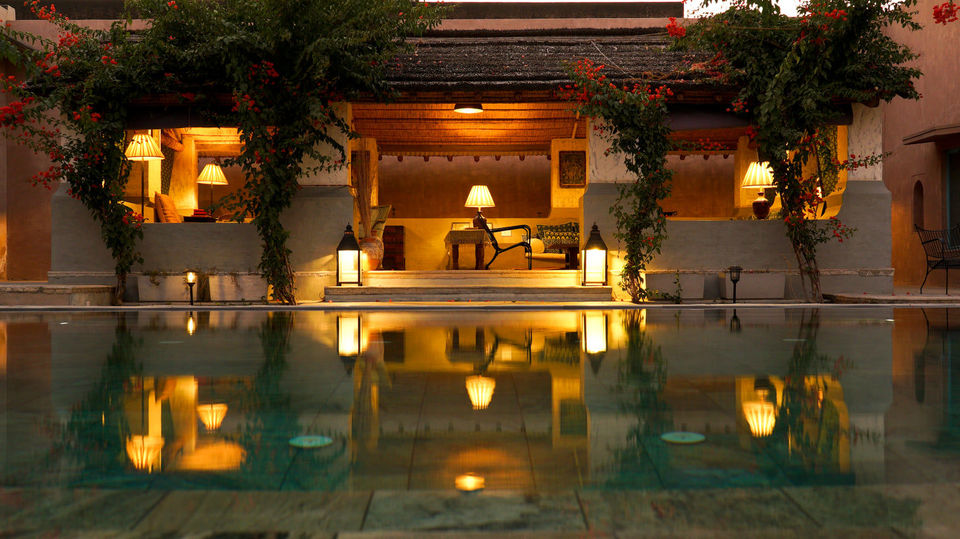 Have you ever imagined how beautiful it would be to stay at the 200-year-old Mandawa Kothi and learn how to cook authentic Rajasthani delicacies including Gatte Ki Sabzi and Laal Maas in the royal kitchen! During the upcoming long weekend, you can travel to this royal town where richness oozes at every corner, walking down the postcard-perfect streets and markets of Shekhawati to experience the slow local life.
Tripoto has curated an exclusive Mindful Retreat which combines the best of a luxury stay along with fun-filled activities that'll make your next getaway a memorable affair.
Distance from Delhi: Approx 215 KM.
6. Nainital, Uttarakhand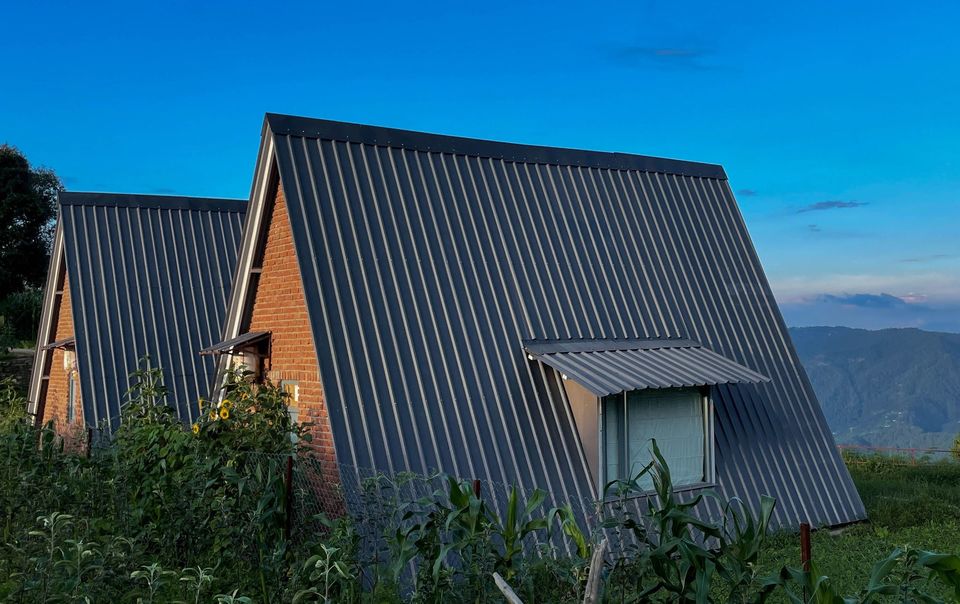 If you are looking forward to having a good time while making friends with strangers and exploring Nainital a tad bit differently, then get ready for an enthralling experience of stargazing under clear Himalayan skies while sitting around a bonfire, listening to soulful music, and spending your nights at a lavish stay in modern A-framed cottages! Yeah, Tripoto's Mindful Retreat has weaved a perfect long weekend itinerary to take you on a cathartic journey around the Himalayas. Enjoy sumptuous local Kumaoni food prepared with fresh organic produce, and make some new friends while you're out there!
Distance from Delhi: Approx 318 KM.
7. Varanasi, Uttar Pradesh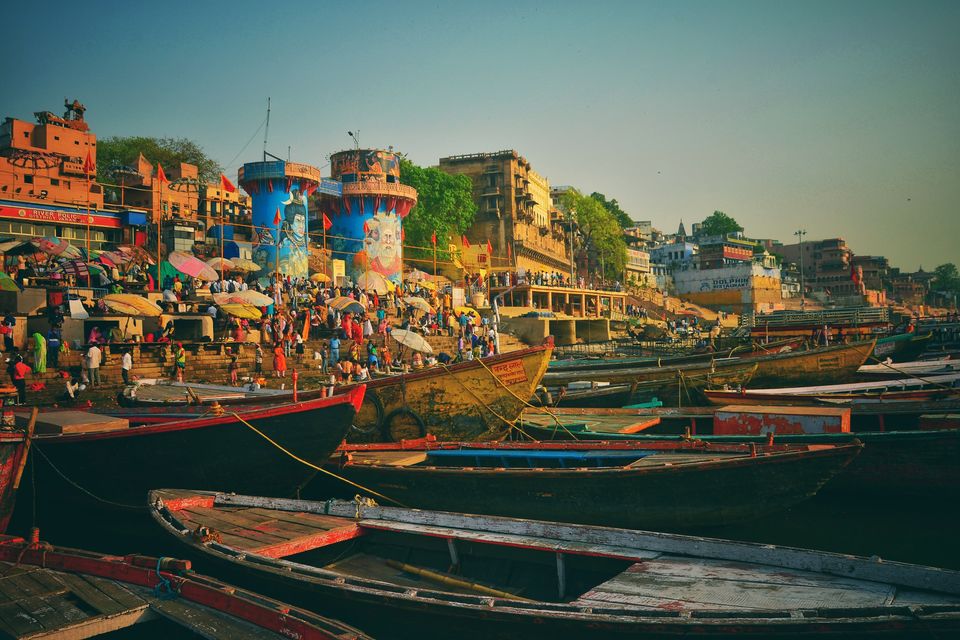 Sitting by the Dashashwamedh Ghat in the evenings, you'd know why people from around the globe come to this place. It's not about the mythologies and spirituality that everyone talks about, but there's something special in Kashi that will soothe your soul and make you feel at peace. And if you're looking for traveling to Varanasi during the Holi weekend, you must know that after the cities of Mathura, Vrindavan, and Dwarka, it's Varanasi's Holi that is the most talked about in the world. Holi is played on the hundreds of ghats by the Ganges and it's quite a sight. There is no dearth of water and the festive spirit can be felt in the air along with the colors.
Distance from Delhi: Approx 860 KM (The best option would be to take the train or a flight).
8. Chamba, Himachal Pradesh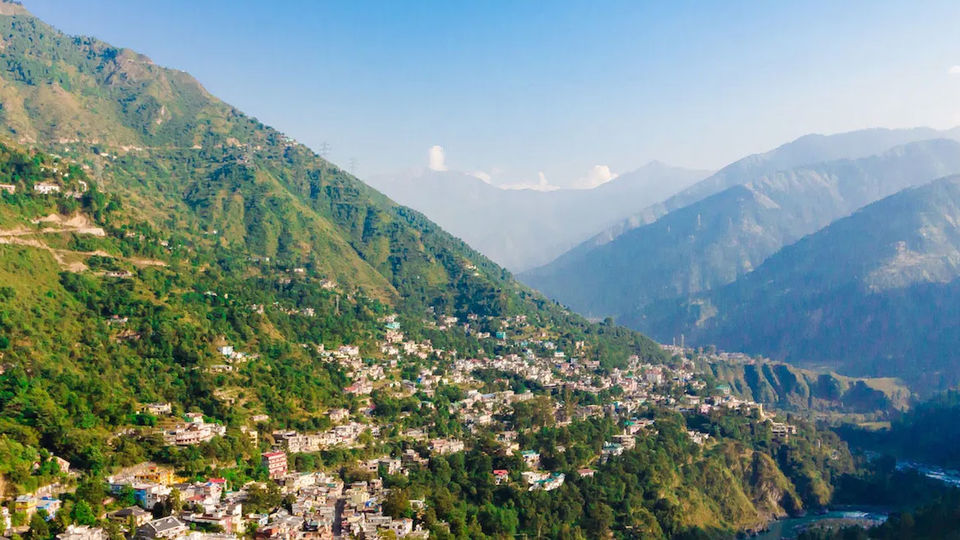 Far from the rush of city life, Chamba is a small Himalayan town that is known for pristine vistas of deodar and pine trees. Promising a peaceful ambiance, modernization hasn't touched the borders of Chamba yet. A perfect getaway to find solace in nature, the refreshing, aromatic fragrance of apple and apricot blossoms will welcome you during this time of the year. Spend your days gazing at the mesmerizing views of the Pir Panjal and Dhauladhar ranges in the backdrop of this picture-postcard town.
Distance from Delhi: Approx 570 KM.
9. Bir, Himachal Pradesh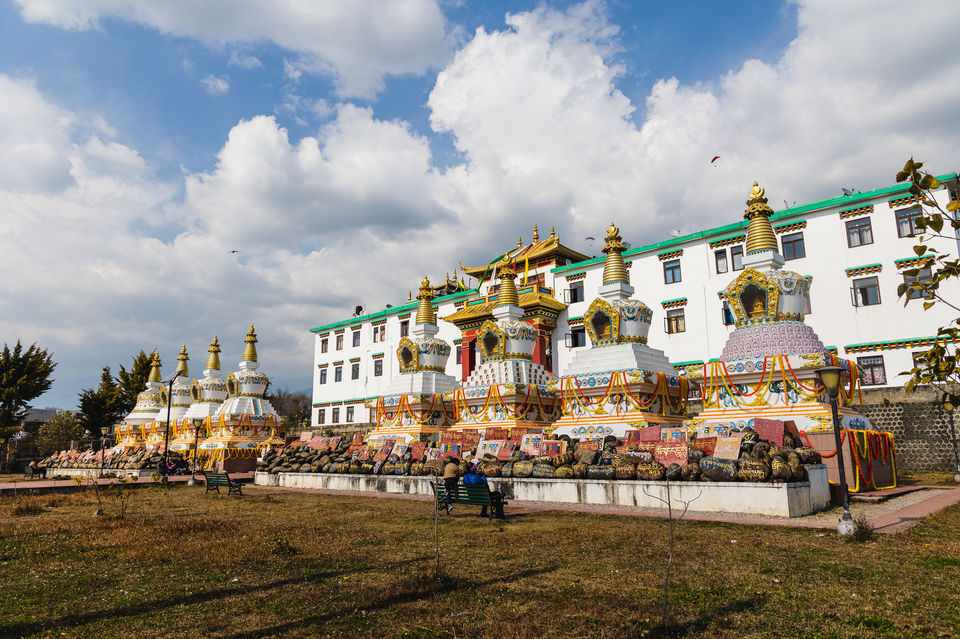 If you wish to make the most of your Holi weekend, then you can choose to move from the noise of the city to the music of the mountains, literally. Join us for Tripoto's Mindful Retreat to Bir, where you can attend a musical night where independent artists and dreamers come together to create magic. Set out on a journey to seek the rhythm that will stay with you as you hike through lush forests, visit silent monasteries or feed your inner adrenaline junkie with paragliding!
Distance from Delhi: Approx 480 KM.
10. Udaipur, Rajasthan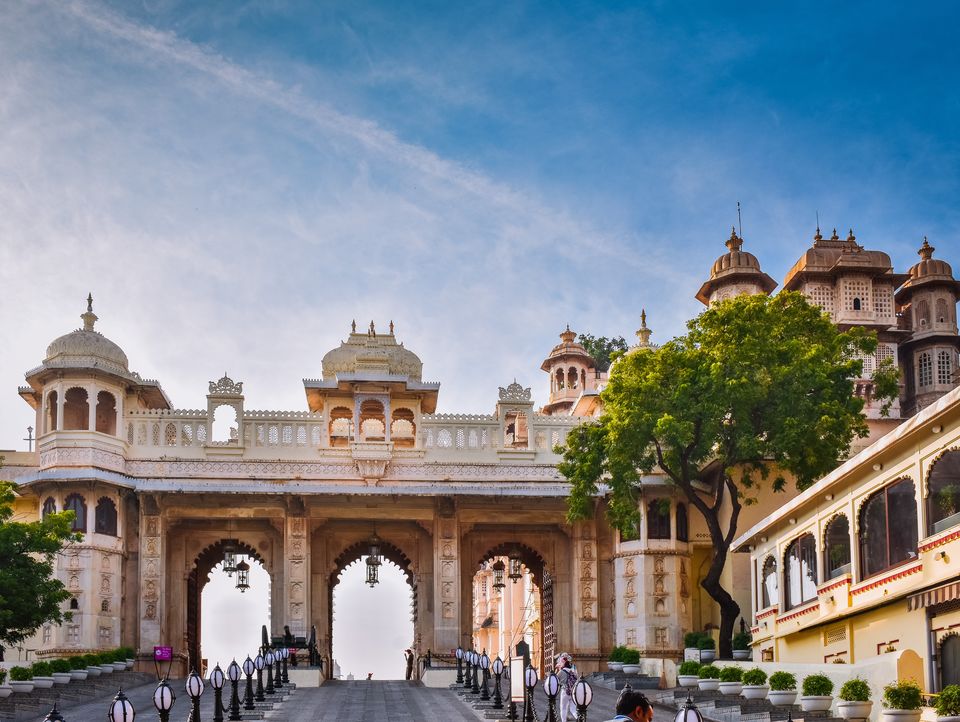 Located around stunning water lakes and enveloped by the Aravalli Hills in all directions, Udaipur is known for its azure lakes, magnificent palaces, vibrant culture, and delectable food. During this long weekend, explore Udaipur's larger-than-life havelis and monuments, stroll through the bustling street markets, ride through one of the seven lakes of the city or relax in one of the extraordinary hotels to discover the true charm of the city!
Distance from Delhi: Approx 600 KM (Take the overnight train).
So, which of these places would you travel to? Let us know in the comments below! And in case you've some other plans, we'd love to know about that too.
Think we missed out on something? Tell us about it in the comments below. Or write about it here on Tripoto.