Sri Lanka is a beautiful country that brings tourists from all over the world for the surf, tea gardens, blue whales and lest we forget, the hospitality. Tourists who come here can choose to unwind at Bentota, go whale watching or camping in pursuit of the leopard at Yala National Park. I can't get enough of the country but this time I was visiting Sri Lanka for something different. A lot like India, The Sri Lankans rely very heavily on eastern medicine and the ancient science of ayurveda for longevity, prevention and to cure disease. I wanted to visit Barberyn - a 50 year old ayurvedic institution for a week- long retreat to find my Zen and learn how to eat right for my dosha type.
Barberyn Reef was the first ayurvedic health resort on the island. The institution wanted to enable tourists and guests to get a deeper understanding of ayurveda through the cuisine, treatments and the yoga. Although, Barberyn has grown a great deal since its inception and opened two more resorts, the focus is still to curate a conducive environment for healing.
I arrived in Colombo after a red eye flight from Delhi and I met an affable young man at the airport, who greeted me and drove me to the Reef Resort in Beruwala. About a 90 minute drive from the Colombo International Airport, the resort is large and spacious with ocean vistas and a reef (for snorkeling) running though the property. You are greeted with a homemade herbal tea and a lotus upon entering the resort.
Located only a few steps from the beach, most rooms at the property are air cooled but some guests have the option of air conditioning; although they don't recommend it when you are getting ayurvedic treatment. I grabbed a seat overlooking the beach at breakfast and help myself to Kurakkan roti (finger millet flour), a bowl of red lentils, a fruit platter and herbal tea.
Next up was my consultation with the ayurvedic doctor, a young lady called Dr Chanika, with numerous years of experience screening patients. The clinic is located in a building that houses consultation rooms, steam areas, herbal gardens, dispensary and treatment rooms. She observed my pulse, checks my skin, tongue and after a few questions determines that I'm a vata pitta but at this point my pitta is aggravated.
Simply put, there are three doshas- vata (air and space), pitta (fire and water) and kapha (earth and water). If all doshas are in good proportions then you are balanced but if one is higher than there is an imbalance, which often manifests itself in symptoms and inflammation. To find out what your dosha type is, you can answer this questionaire here- https://yogainternational.com/article/view/dosha-quiz.
She addressed my concerns one by one and devised a treatment plan with daily abhyanga massages, herbal pack and poultice, acupuncture, herbal baths and medicines that I have to take diligently to seek results.
On day 1, I was tired and confused with a lot of sleep debt but there's nothing a full nights sleep couldn't fix and by day 2, I was much better. I was able to take all the treatments, the medicines seem strangely palatable, my appetite is back and I enjoyed listening to the guests experiences of their stay at Barberyn. Unlike most "health resorts" worldwide that serve red meat, alcohol and allow desserts to the odd guest, Barberyn expects its guests to follow the ayurvedic way of life. The focus here is not on treating the symptoms but rather on addressing the body as a 'whole'.
The food at the restaurant is wholesome and substantial replete with healthy dessert options, several kinds of gluten free breads and grilled fish every day. None of the guests, nor I, felt like we were depriving ourselves of anything. I must admit that I missed my morning coffee because its become a ritual over the last decade or so and yet when I didn't drink it for 3 days- I stopped craving it. For those of us that crave a hot beverage or coffee, there are plenty of herbal formulations of ayurvedic teas to choose from at meal times and tea time and they also aid digestion. The best part, however, was that the doctors were present at mealtimes to assist you with the best foods to suit your dosha type.
After day 6, I was greeting everyone by their first name and the dogs at the resort had also become very friendly and would wait for me to come to the beach. Due to spotty signal and bad connectivity, my time on social media was really limited and it was probably the biggest blessing in all. I spent more time watching the sunset, playing fetch with the dogs and walking barefoot on the sand whilst skilfully dodging the crabs. I spent a lot of time with the doctors trying to ascertain the different causes behind my insomnia and frequent allergies and they were kind enough to assist me by formulating medicines for me to carry home for the next 6 weeks or so. Life in a metropolis like Delhi leaves me impatient, with frayed nerves and no time for myself but Barberyn, taught me to be kinder to myself, to learn when to switch off and to slow down, when necessary. Our bodies, albeit incredible, also need time to refuel and rest. To prevent early ageing and halt inflammation in its tracks, one has to listen carefully to the body and act intuitively, so as to facilitate healing.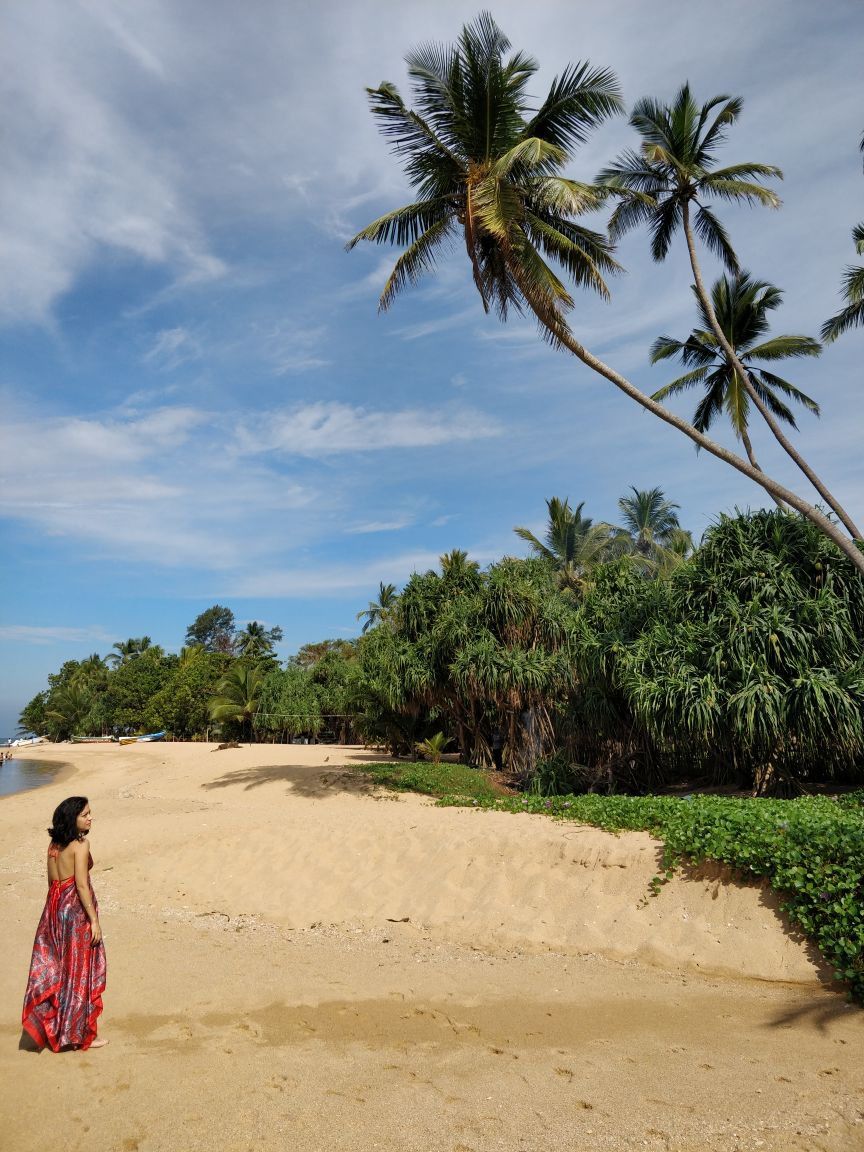 Verdict- i walked in with a laundry list of complaints from insomnia, cystic adult acne, a yoga injury, fatigue and just surrendered myself to the place. My days at Barberyn would begin at 6 am with yoga and pranayam before a leisurely breakfast. The food here is divine and I havent missed my eggs at all. We have daily acupuncture and sessions with the doctor along with herbal medicines and abhyanga massage. My evenings are spent playing with the puppies on the beach or just lying with my book. I know most guests that come here stay for at least 21 days to reap the benefits of this ancient science but I am thrilled with the time I have here. The internet is very spotty and once you get past that, you are more than happy to step out and talk to guests instead of scrolling through instagram mindlessly. Barberyn taught me to go back to the basics, to look for the answer within but most of all, that wellness doesn't have to mean deprivation and it doesn't have to cost the earth. Instead, it's all about the little rituals in your everyday routine that ward off illness, fight inflammation and beat premature ageing.
Quick Notes: Barberyn Reef Resorthttp://www.barberynresorts.com/
This post was originally published in The Hindu. Read it - here