Travel is the truest test of love and these travel blogger couples know it well. They have embarked on several journeys together and celebrated their wanderlust through amazing stories and visuals from across the globe.
Here's a list of 11 blogger couples from India and all around the world celebrating their togetherness in the most exotic destinations around the world.
1. Savi and Vid of Bruised Passports
They were schoolmates, friends and now they are on a journey of a lifetime. Based in London, the couple has been on the move around the most fantastic destinations celebrating their passion for travel. They have driven with zebras in South Africa, cavorted with bedouins in the Sahara, befriended soldiers in Israel, and partied in a nuclear bunker in the Czech Republic and the list is long.
Click here to follow the mesmerising journey of Savi and Vid.
2. Yuriy and Julia of Mr and Mrs Globetrot
They are husband and wife, best friends, business partners and travel companions. They visited 16 countries as newlyweds and since then the couple developed a permanent itch to travel. They are officially Mr and Mrs Globetrot now and their blog is their travel journal documenting the best of their journeys.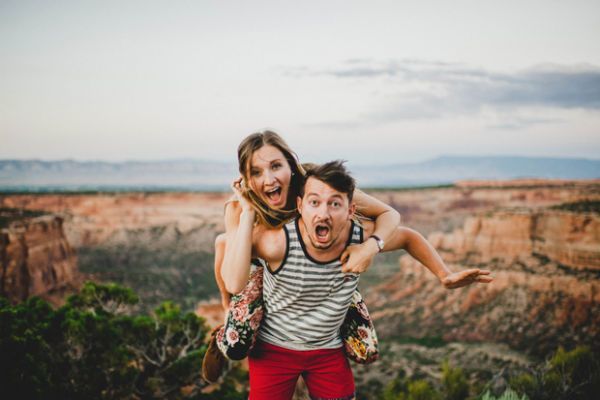 Click here to follow their journey.
3. Amrita and Agniswar of Tale of 2 Backpackers
This writer-photography duo met in 2003, started dating in 2006 and tied the knot in 2011! For ten years now, the couple has been wandering around the country, living out of their backpacks. Their travels have taken the bloggers deep into the ocean, onto the frozen Zanskar and into mighty Himalayan regions. By sharing their travel stories and experiences, Amrita and Agniswar hope to inspire all of us sitting at home, always dreaming of travelling.
You can head to their blog and read inspiring tales from their travels here.

4. Dariece and Nick of Goats on the Road
This Canadian couple has turned their travel into a lifestyle, a lifestyle that can make you go green with envy. Leaving their inhibitions behind on this journey, they call it a 'laptop lifestyle'. They are location independent travel bloggers who have been working from their computers from some of the most exotic destinations around the world. The Goats have a life of freedom, travel and adventure and just that.
Follow the journey of the Goats here.
5. Meenakshi J and Jey Sushil of Artologue
This special couple deserves a special mention on the list!
They have been on a journey of purpose around India. Meenakshi is an artist who wants to bring art galleries to homes and hearts of common people. Sushil is a storyteller and together their chemistry of colors and words has brought the happiness to all the places they've travelled to. From painting school walls with students in a village of Rajasthan to spreading colors on the walls of Dasna Jail with the help of the inmates, this couple is on a rewarding journey.And at the end of the day they call each other their best friends! Now isn't that a relationship goal?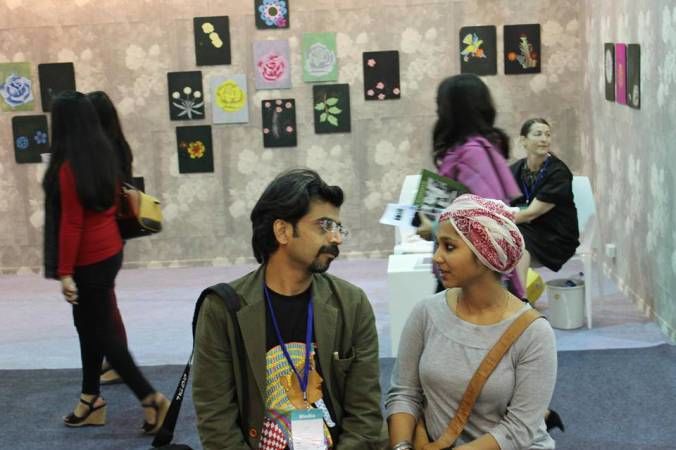 Follow the incredible journey of Artologue here.
6. Zara and Ashray of Backpack Me
They are the A to Z of travel. An Indian boy with a half-Portuguese-half-Spanish partner is on a mission to circle the globe - for free. Ashray, a software engineer, and Zara, a former production manager, met in Dubai and left on a jet plane on an incredible journey. For them travel is the true test of their love.
Follow Backpack Me and get inspired.
7. Vicky and Ish of Empty Rucksack
Together on 28th November 2012, Viky and Ish began a journey and now their rucksack is overflowing with memories and stories from all around the world. Ishwinder describes herself as a good Indian girl gone rebel and Vikram is her partner in crime wearing a cloak of coolness in this journey. Empty Rucksack is full of stories from 25 different countries and the list is growing.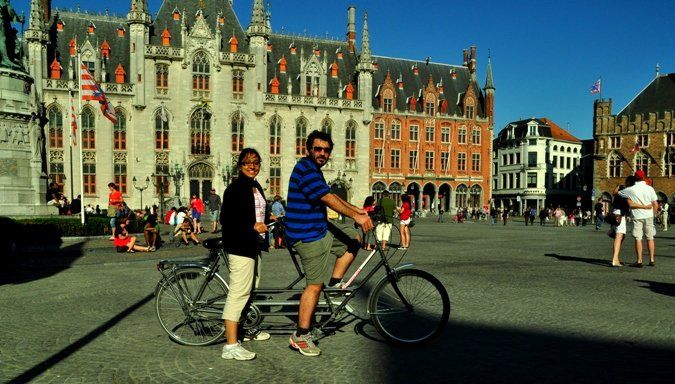 Checkout what's in the Empty Rucksack here
8. Sandeepa Chetan's Travel Blog
Sandeepa Chetan's first trip together was their honeymoon in the Western Ghat in Coorg. From there the moved ahead in baby steps and are now recognized as one of the most celebrated Indian travel bloggers. They took the decision to not wait to travel till they turn old and start the journey now.
Checkout Sandeepa Chetan's travel stories on Tripoto.
Follow SandeepaChetan's Travel Blog here.
9. Revati and Charles of Different Doors
This married couple from Mumbai are advertising professionals by day and ameteur chefs and travel bloggers by night. Their mantra is to travel uncommon and to open different doors for travel to the world. If you're on a hunt for lesser known interesting destinations, different doors are waiting to be opened.
Follow Revati and Charles' journey here..
10. Mark and Camille of 365 Travel Dates
They dated, got married, got a dog and lived comfortably in China, until they decided to give an interesting turn to their lives. The couple has since then been on a round the world honeymoon after firing their respective bosses and 365 Travel Dates is about this fantastic journey that has given their relationship a new meaning.
Check out this travelling couple's adventures here.
11. Captain and Clark of The Modern Cartographers
They met at Kilimanjaro, courted in Korea and got engaged at the Taj Mahal. Travelling is their passion and together the search for, not just the exciting, but the honest moments in their journey. The modern cartographers are on the move to trace the beautiful world for you.
Follow them on 'Captain and Clarke'
12. Jeff and Marina of Latitude 34
They say 'travel like you mean it' and from their awe-inspiring journey around the world, Jeff and Marina bring to you the best stories. The couple has been travelling together since 2008 and moved to Thailand in 2013. They are professional photographers and documentary film-makers with true passion for visual storytelling and at Latitude 34 you discover the best of their travels.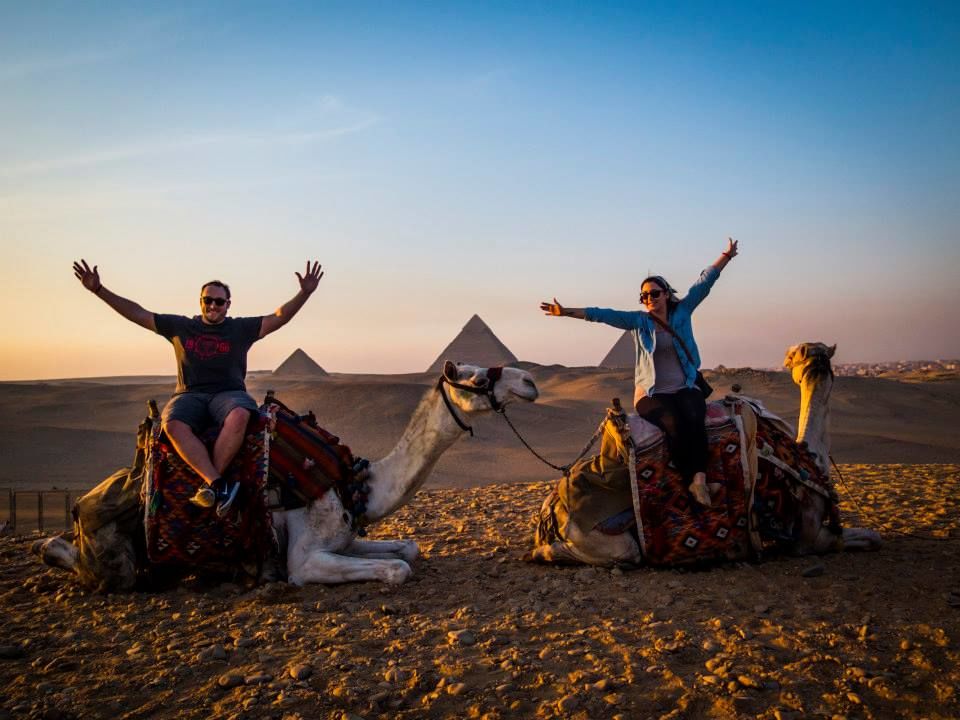 Click here to know more about Latitude 34.
Are your favourite travel bloggers on the list? If I missed them, add their blog link to the comments section below.
We are also waiting for your amazing travel stories. Click here to share your own travelogues on Tripoto.
Frequent Searches Leading To This Page:-
top couple travel packages, couple travel destinations in india, europe couple travel packages