Tripoto wanderers brought us some interesting and enthralling travel stories in 2017. From witnessing the cycle of life and death by the banks of the River Ganga to fearlessly trekking in search of a holy lake in Nepal, a variety of travelogues kept our wanderlust fuelled throughout the year. Even though your Facebook feed might have you believe that 2017 has been a terrible year but the number of people who hit the road and came back to tell the tale, is truly inspiring.
The editors at Tripoto had a hard time picking the best travelogues out of the long list of talented wanderers, and irrespective of the few stated here, know that all stories are loved equally. But these 17 travelogues made a special impact as they combined some or all of these characteristics – detail, immaculate formatting, excellent narration, quality of expression and a personal insight that added a special touch to the story.
So, here are the top 17 Tripoto travelogues from 2017, listed in no particular order.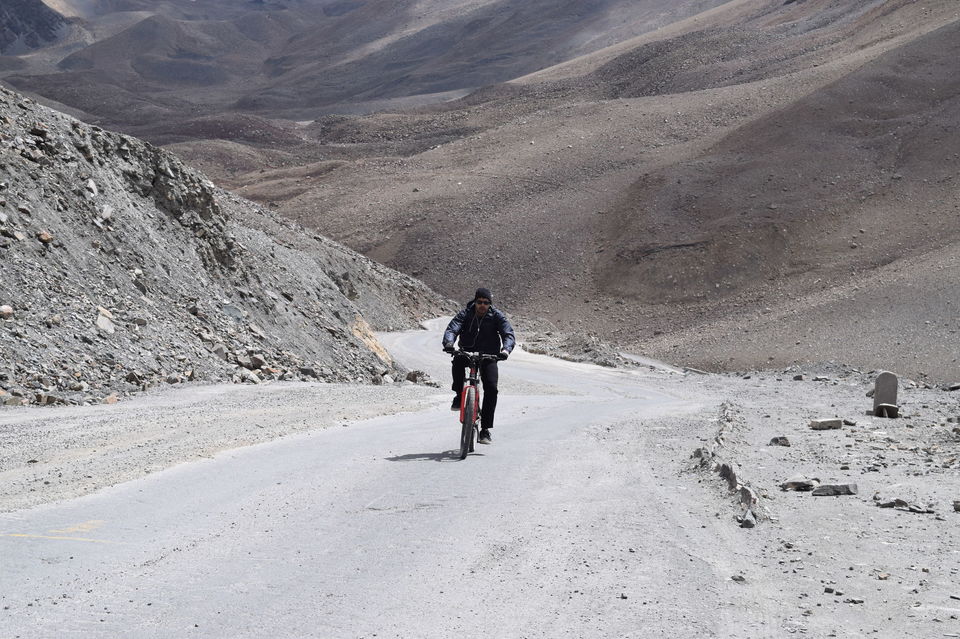 Favourite excerpt: "Everyday the distance covered ranges from 40 to 80 km traversing altitudes over 4000 m. Not only will this invigorating route comprise cycling from Leh in the Indus Valley to the alpine Kullu Valley covering a total of 475 km, but it also cuts across three mountain ranges of Zanskar, main Himalayas and Pir Panjal Range. Altogether one exceeds 29000 feet in altitude crossing passes like Rohtang La, Tanglang La and Baralacha La (4890m)."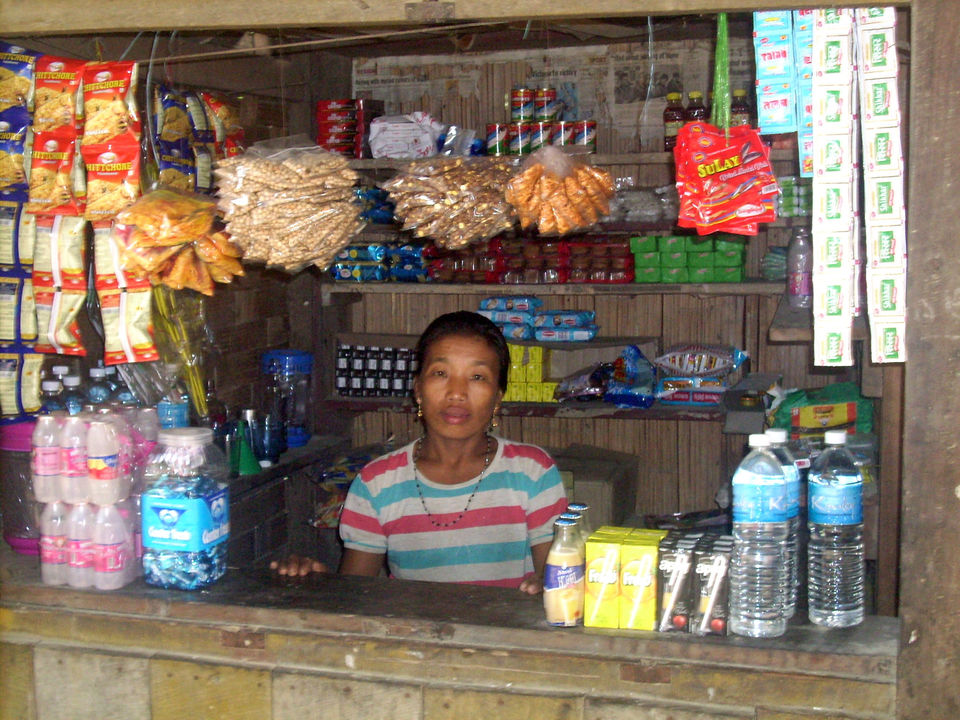 Favourite excerpt: "Then she starts talking - talking about her husband who had left her 5 years back, talking about her two sons mentioning how beautiful her sons were. She was proud of the elder one as he had ambitions to become an engineer. She was a little worried about the younger one as he wasn't that keen to study and wanted to help his mother run the shop. I mumbled a word here n there in between but mostly I did not say a word. I just thought of the women I interacted with (very few - less than 5 maybe) compared to the men I have interacted with on this whole India trip. Most men I have met on the way when they talk, they tell me about themselves. How they have travelled to distant places, the adventurous things they have done, what they dream of, what they aspire to and then maybe about their children and rarely about their spouses."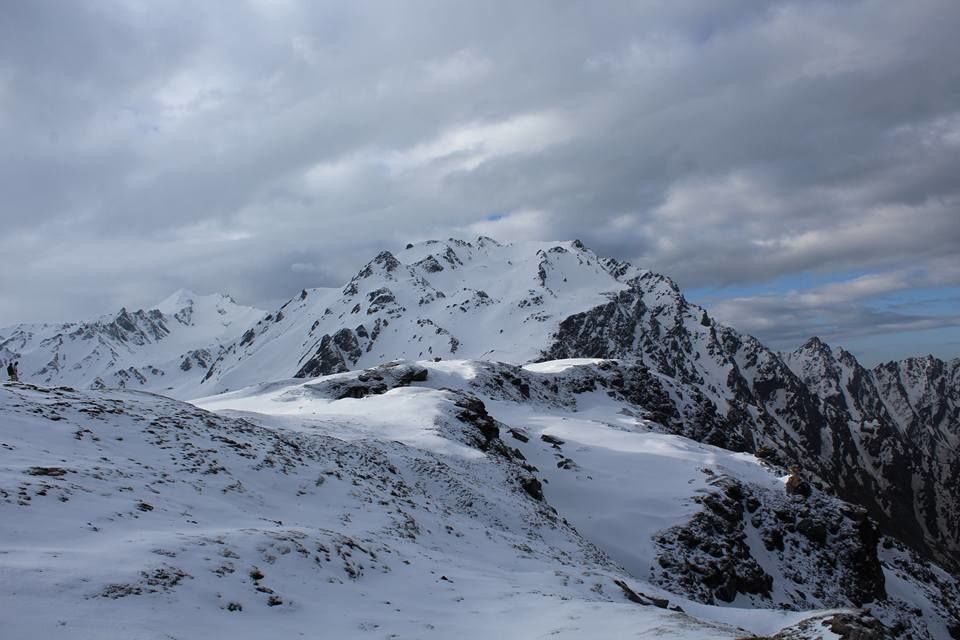 Favourite excerpt: "The Pir Panjal range came alive at 13,800 ft as I stood there absorbing the 360° panoramic view through the naked eye and not even realizing that my face has lightened up with a bright smile that possibly cannot be described in mere words. It was sense of accomplishment (certainly, yes!) but more than that, the satisfaction and mesmerizing feeling, the adrenaline rush through your nerves that makes you wonder how beautiful Nature's creation is. No camera lens or high-end phones can capture this imagery the way one's eyes and mind do, as a few years later, this is what you'll recall seeing and talking about with your partner, family, and friends."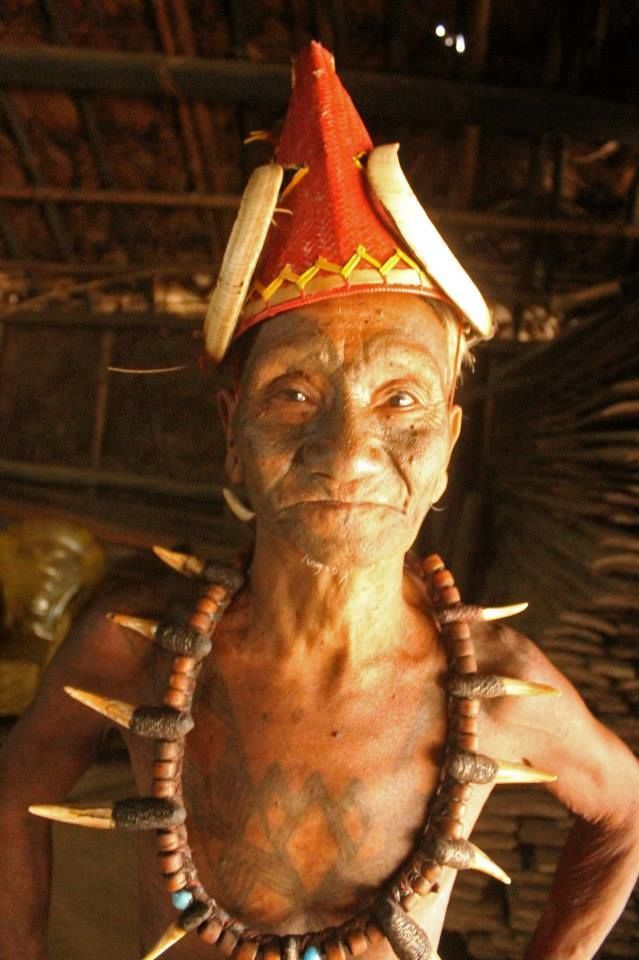 Favourite excerpt: "While mornings were spend in envying the villagers while looking at the mist covered hills and looking around the area, evening were spend around the fireplace in the kitchen sipping on black tea, nibbling on home made bread and chit chatting with the family members in broken English, as they aren't very fluent in it. But you don't really need a language to understand each other, do you?. On one evening, as I sat in the kitchen, listening to the cracking of the woods in the fire, and cupping my cup to feel the warmth of the tea, I looked up our host's mother who was sitting right across me. With rosy cheeks and kind eyes, the contentment on her face was bliss to my eyes."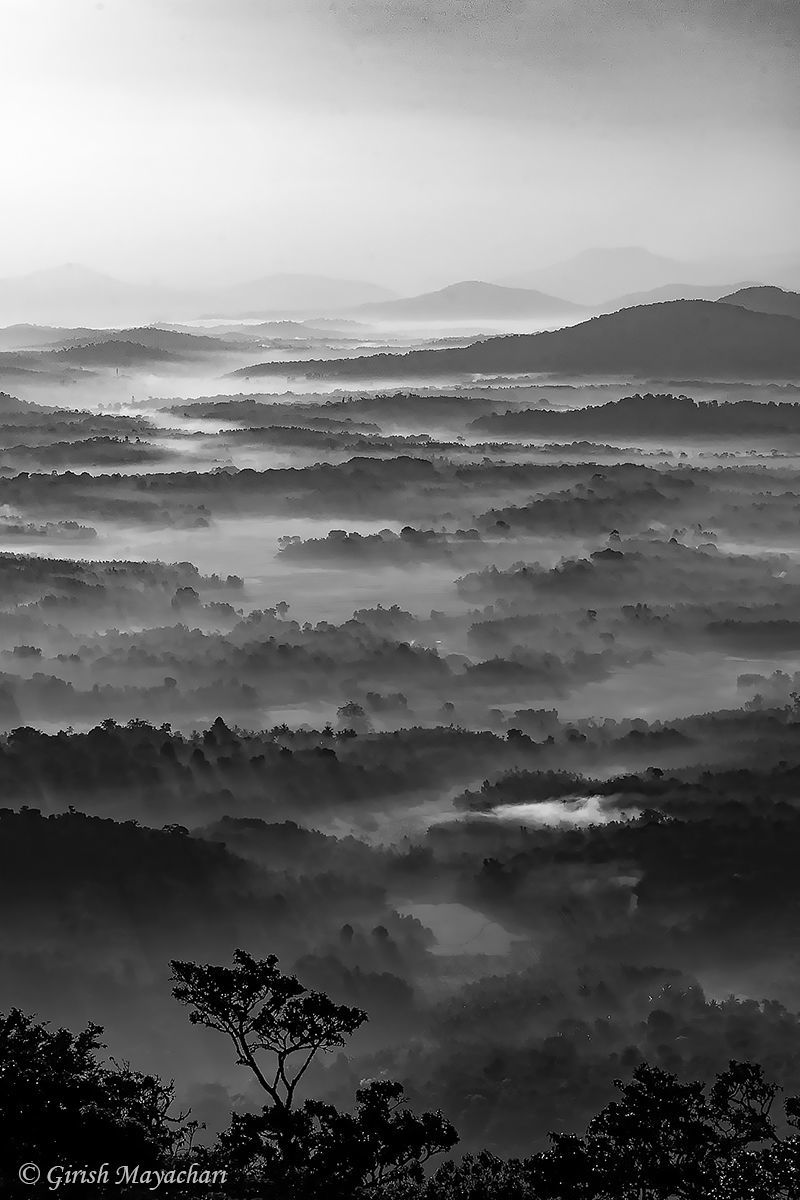 Favourite excerpt: "This was in December. Surprisingly, and unfortunately, it was quite hot during the day. And to reflect on the fact that this place is called the 'Cherrapunji of the South'. Deforestation in the Ghats is taking it's toll on the entire ecosystem, and for once I was not sure if it rains that much here anymore. I will pray it does again this monsoon."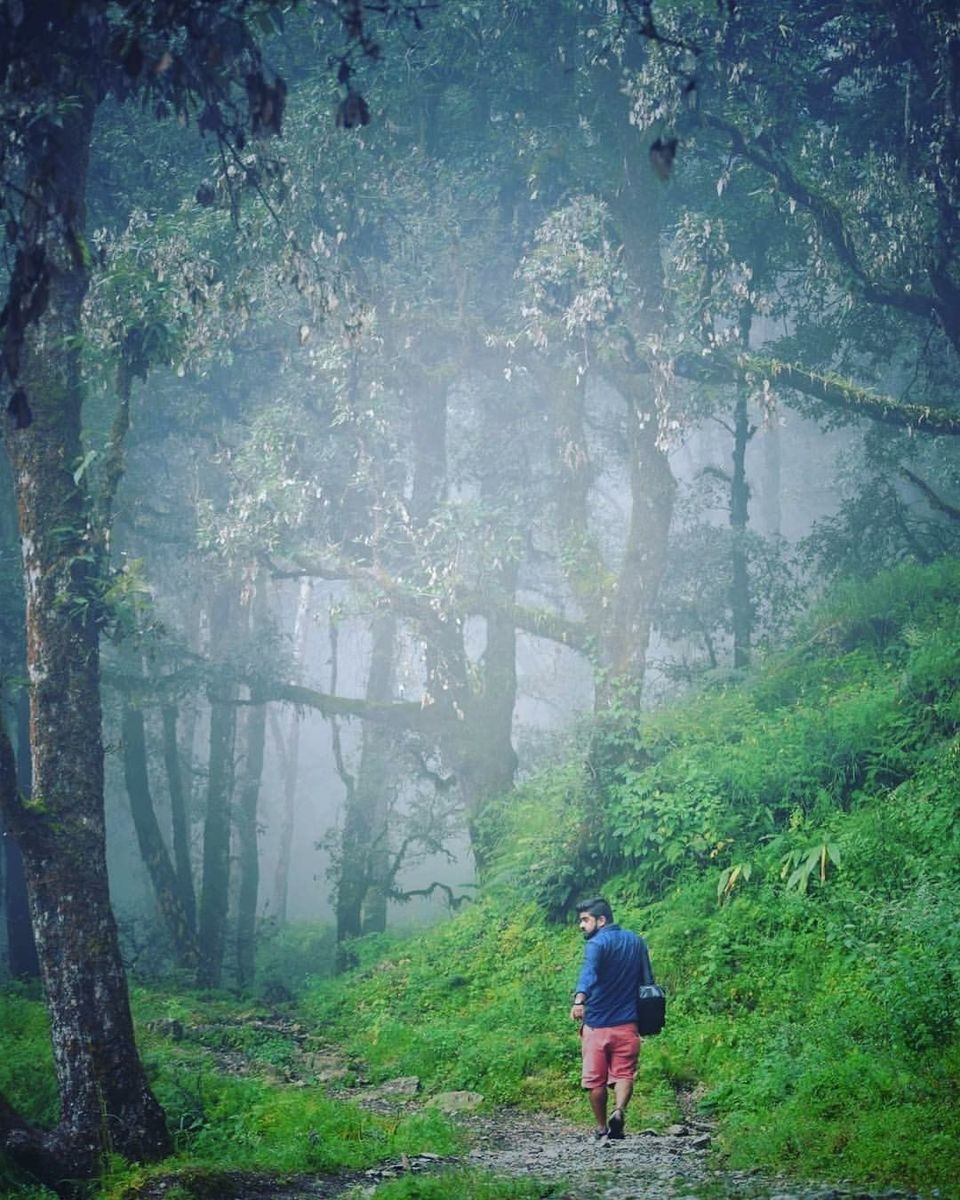 Favourite excerpt: "Next morning, we decided to go for bird watching but only to be woken up by the sound of heavy rain. So to make up for our dampened heart, we decided to trek towards the jungle on the other side of where we were staying. This route leads to a narrow high low rocky road. The more we went inside, the more dense and dark become the jungle. The only sounds we could hear were of whistling of leaves accompanied by drizzling of rain."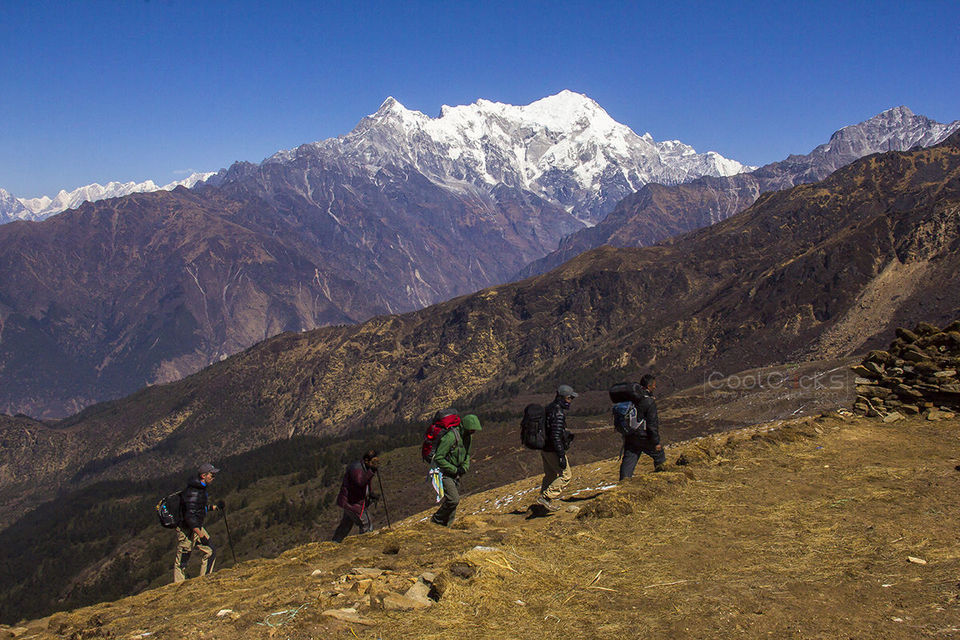 Favourite excerpt: "After walking for around 15 minutes we saw a small and half frozen lake and map suggested it as Saraswari Kunda. We continued the trail for another 15 minutes and got the glimpse of big frozen lake - the Bhairabhkunda. The main point was yet come on the scene, we kept on ascending the gradual upward path and in 10 minutes or so we got the awesome view of the FROZEN Gosaikunda, clock ticked 14:30. It was a "I want to trek to every hills of the world and never look back" kind of day. We spent one and half hours traveling around, walked and jumped over the iced lake and kept our cameras busy (Sorry God Shiva for our steps over you). We were feeling lucky and happy to be in the sacred place of Shiva on Shivaratri - the celebration day when Shiva saved the world by drinking the poison emerged from the ocean, which was capable of destroying the entire world."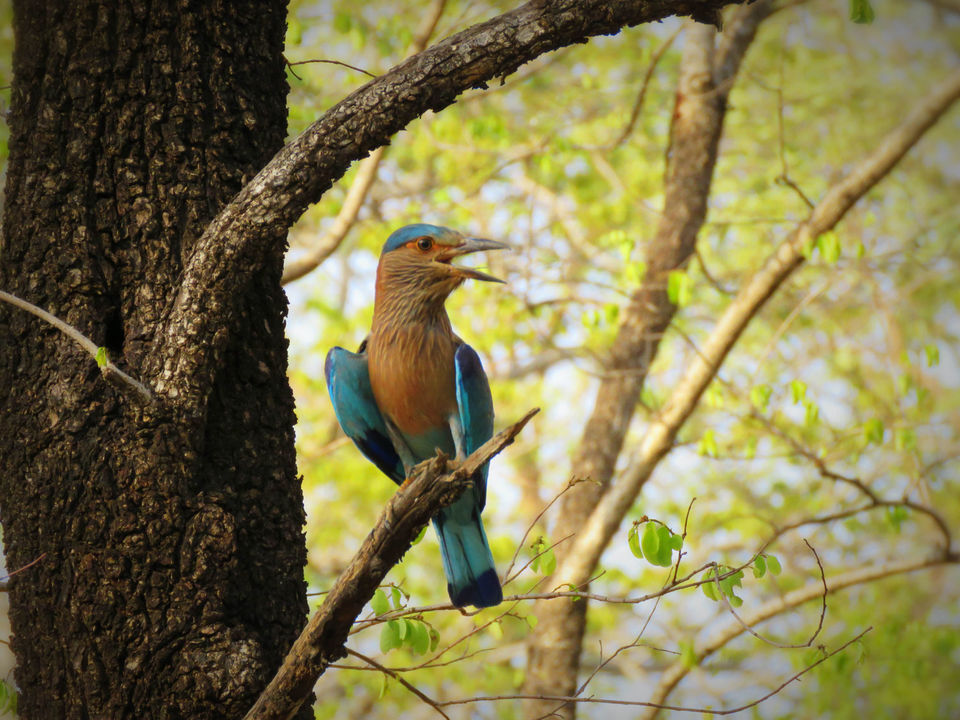 Favourite excerpt: "One fine morning, which perched on a vantage point overlooking a lake and sipping on some tea, I had front row seats to watch two beautiful kingfishers. They were both kingfishers, but were very different from each other. 'One is a Common Kingfisher and the other one is a White-throated Kingfisher,' a voice explained from behind. It was one of the naturalist from the resort. Explaining more, he said, 'Despite the name, the White-throated Kingfisher is more common than the Common Kingfisher.' My question to him was something he said he gets quite a lot, 'If it is not common, why is it called a Common Kingfisher?'"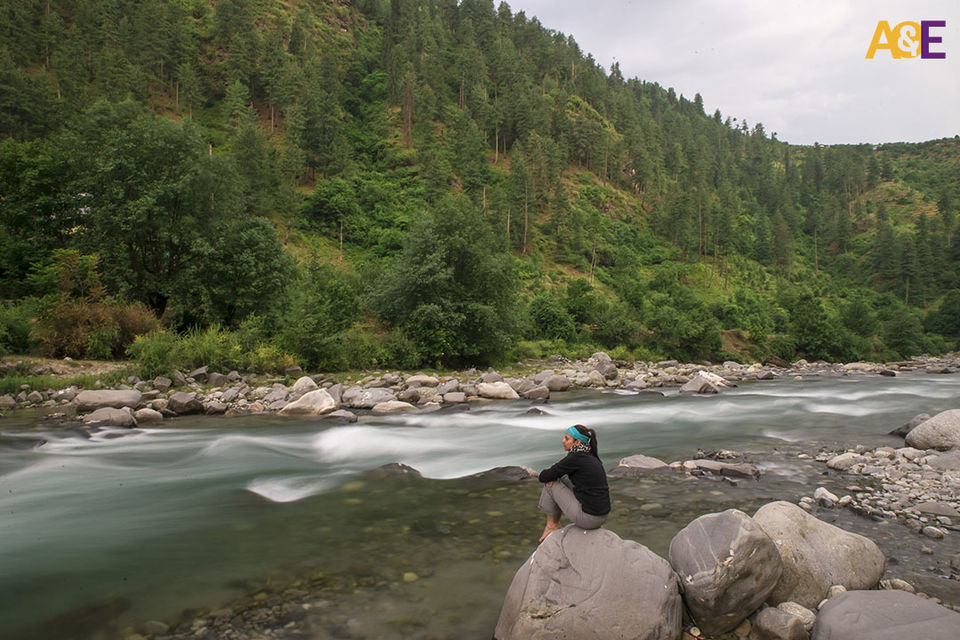 Favourite excerpt: "The road goes further down to touch the river valley of Rupin river and rises again for the village of Kwar. Here's one private lodge where you might be able to find a room. Don't expect anything fancy here. Unable to find a place to stay, we decided to camp on the Chanshal pass but by the time we reached the pass, the sun was already on its way down. We decided to go back to Rohru and save an extra day for our trip ahead. Chicken curry, rice and 2 beers – a birthday well spent!"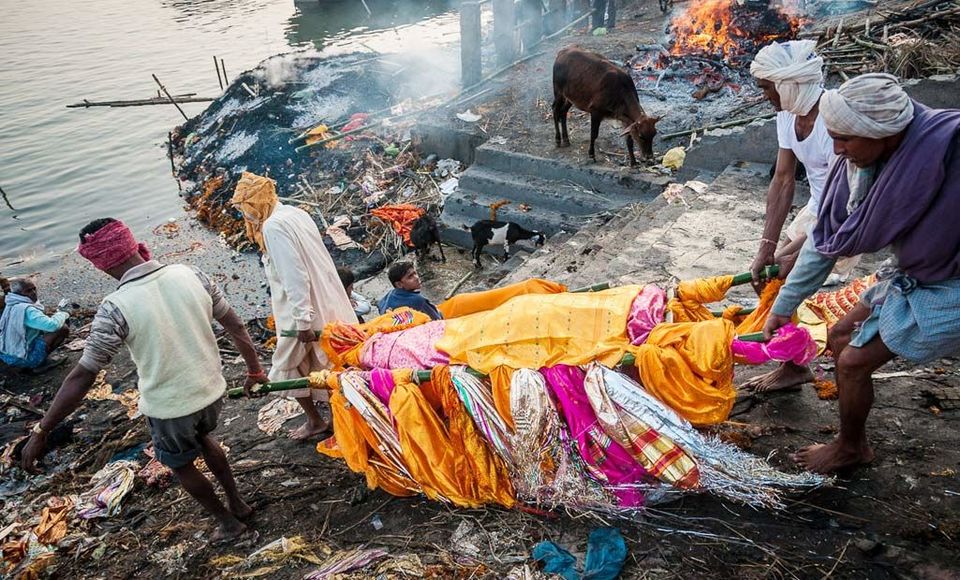 Favourite excerpt: "At the Manikarnika Ghat, death is celebrated. Remorseful chants are sung every hour of the day and smoke engulfs the area day and night as dead bodies are cremated for eternal peace. Welcome to the gateway to heaven, at Manikarnika Ghat."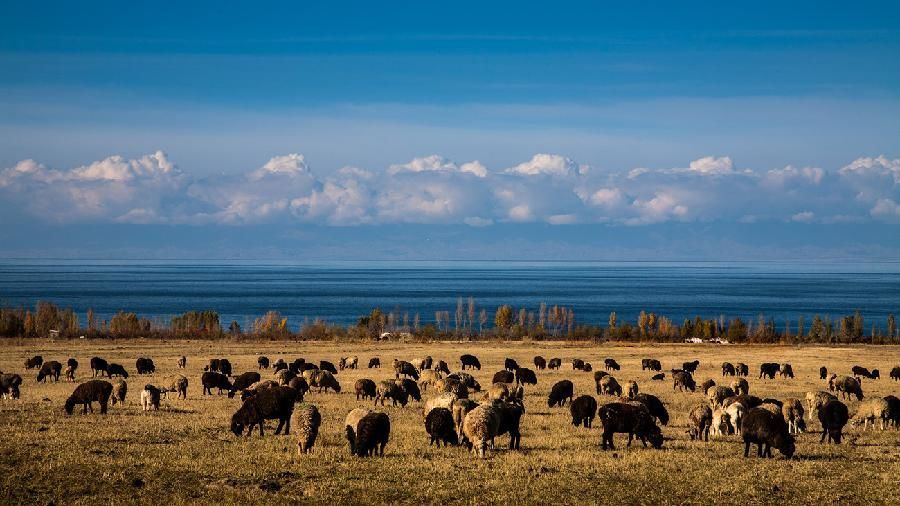 Favourite excerpt: "The trees ran with us for a while but slowed down and disappeared soon after. Maybe they were tired. Like us, I thought. After the trees, came the fields covered with the green blankets. Of course, it was cold after all. The view was straight out of Van Gogh's gallery of paintings. We asked Hamid to stop the car for a couple of minutes so that we can capture it. A couple of clicks later, we got back into the car. The freshness of the wintry air didn't diminish as we approached the concrete establishments. There was no chaos in Stalin's city. Just order. At least when you compare it with the traffic at Akota char rasta, back home. A few minutes later we enter a thin lane and see a solitary building with a huge gate. Hamid confirming our inference, we had reached our hostel."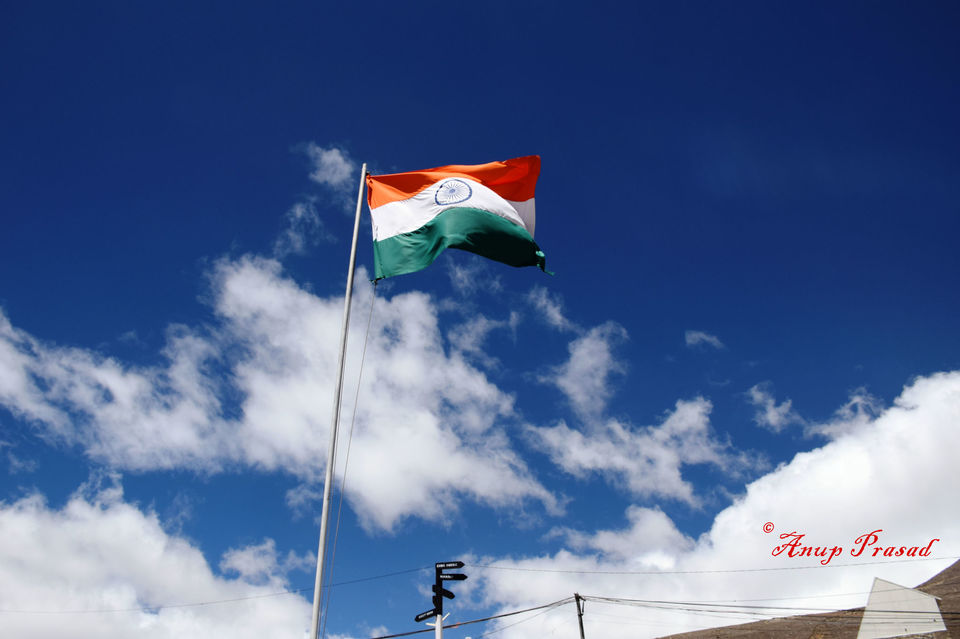 Favourite excerpt: "Our armed forces are the solution to a majority of the problems in India. War or war like situation, the army will fight (obviously)., natural calamities again our armed forces will come, combating terrorists and Naxals, again the army. Even to rescue a child fallen in bore well, the army comes for the operation. But does anyone realize how they are making our travel to rugged terrain possible. How the border forces are taking toil so that we could have a nice and safe journey. It is because of their endless efforts, our journey remains adventurous and not tragic."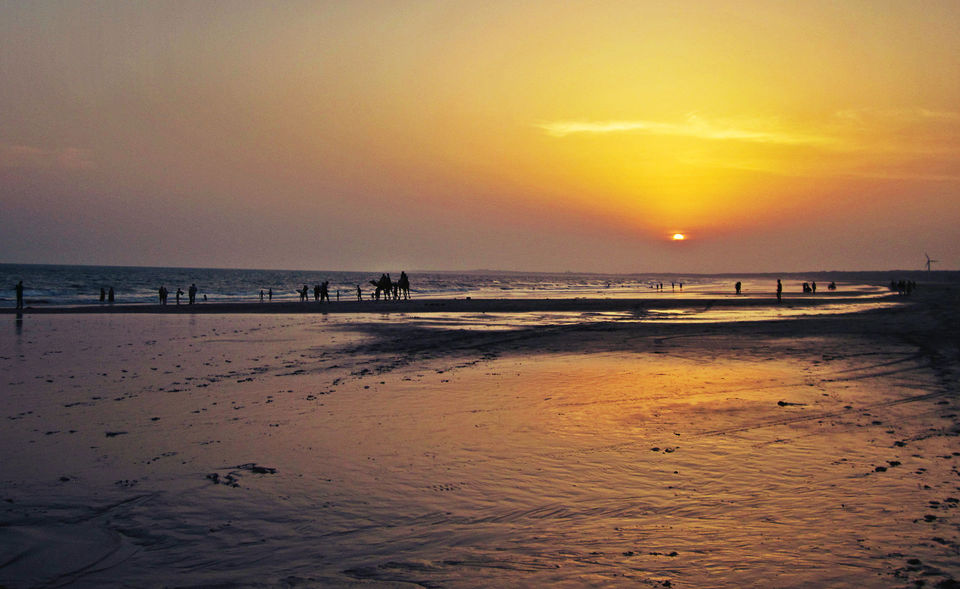 Favourite excerpt: "Someone said perfectly right that there is nothing more beautiful than the way the ocean refuses to stop kissing the shoreline, no matter how many times it's sent away. Beach means a place of relaxation, rest, and tranquility. Update your bucket list and go with a waterproof rucksack to explore the hidden beauty of Gujarat that has been ignored for a long period of time."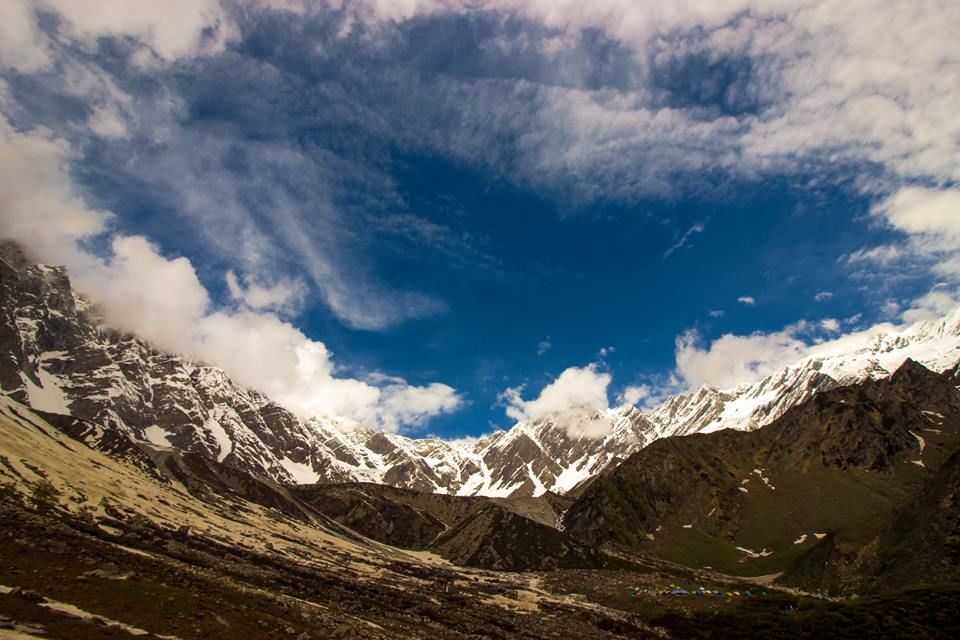 Favourite excerpt: "So the final ascent is steep and a tedious, you have to climb the glacier in front of you, and then the mountain above it and across the ridge you will get the first sight of Beas Kund. Once you are at the ridge you still have to trek a kilometre to reach the kund (Downhill), and there you see the inception of river Beas, a stream coming from underneath the glacier. There are no markings beyond Bakar Thatch but the trail is still somewhat identifiable. The view gets better 10 times what you see from Bakar thatch. You are right at the foot of Shitidhar and you will be left awed by witnessing the might of the 5000+ meters peaks around you."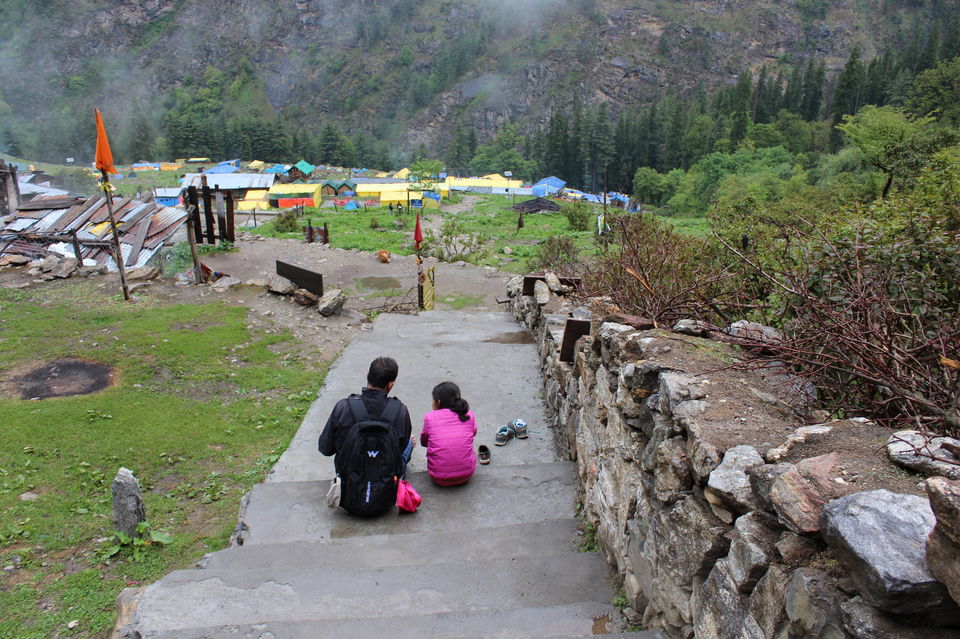 Favourite excerpt: "My daughter curiously questioned,"Why can't we trek up to Kheerganga?" I explained the difficulty level to her and how it's inappropriate for her age. She announced that she wants to experience it, maybe 2-3 km trek and then come back. I was apprehensive and scared. We enquired about the trek with the localities and they felt that it's pretty conceivable. It was, of course their version based on their own stamina and experience."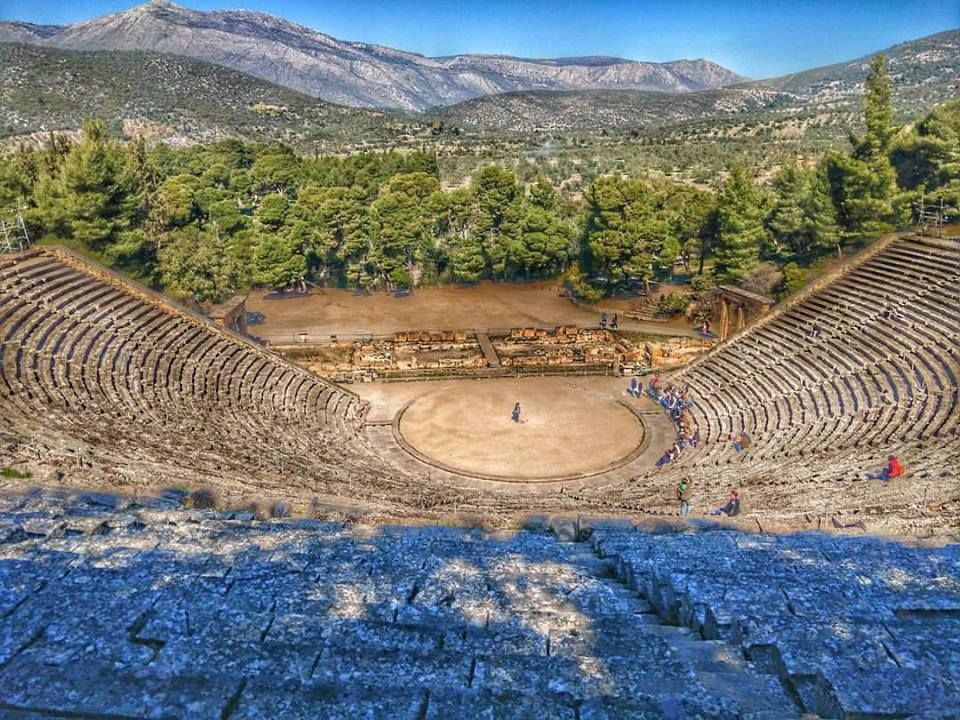 Favourite excerpt: "I met four other strangers while watching sunset. We just started talking while watching sunset and next thing we know, we were having coffee together. Luke made me feel at home with "Namaste ji" and also suggested me to watch "monsoon wedding". His all-time favourite movie. On my last night in Chania. I had privilege to meet and spend time with Greek family. Thanks to Yanis owner of the restaurant Apostolis. Which by the way serves best seafood in town. Do visit when in Chania. This was my best night in Greece. Humming along on Greek songs. Sharing stories & listening to them. Dancing till 3 in night and finally walking back to hotel alone at 3 AM without slightest worry. That's how safe & wonderful Chania is."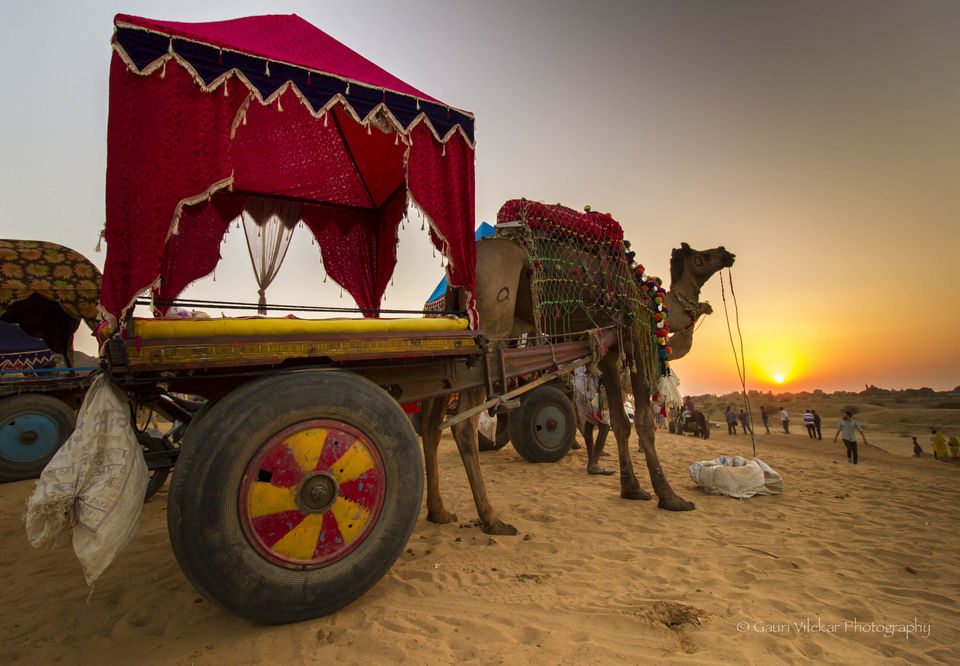 Favourite excerpt: "Like the 'Kalpavriksha' or the wish-granting tree, Pushkar fulfils the desire of every soul that visits with a purpose of its own. For some, it might mean soaking in the electrifying energies of a mad-rush mela, for some- a hidden treasure of stories and photographs and for some, a blissful journey in search of purity and spiritualism. Over the years, Pushkar has moulded its deep-rooted traditions and rich cultural legacy to perfectly blend with the contemporary tastes of the tourists that flock here from all corners of the world to witness the phenomenal ' Pushkar Mela'."
What are you favourite travel stories from 2017? Share them in the comments below. And write your own travelogues on Tripoto and be a part of this travel community. We look forward to reading about your new and exciting adventures.
Frequent searches leading to this page:-
travelogue in english, best travelogues india, best travelogues, best travelogues india, short travelogues, famous travelogues india, famous travelogues, best travelogues of all time