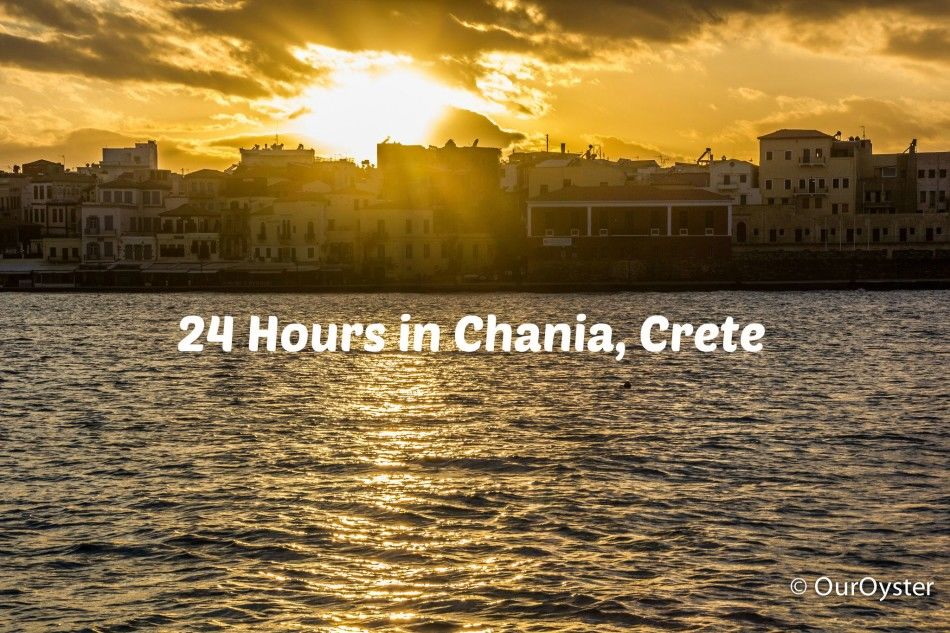 Our first taste of Crete and in fact, our first taste of Greece was when we touched down in Chania. This beautiful little city quickly became our favourite spot in Crete, and perhaps even in Greece. It was laid back and calm, the food was great, the people hospitable and the old town stunningly beautiful.
Our hotel was stark and basic. It was hardly a hotel at all, but more a couple rooms in an old mans house that he rented out to tourists. The beds were hard and the blankets had cartoon characters on them, but the view from the little window out across the old town could not be beat. If you only have one day in Chania, then plan to have your day both start and finish at the Old Venetian Harbour. The harbour, with its historic buildings and it's combination of both Venetian and Turkish charm offers a vista unique to this part of the world.
The harbour is a wide semicircle, with historic buildings all the way around. Cafes, bars and restaurants line the harbour, and souvenir shops are clustered in high density nearby. But unlike other beautiful and historic spots, the Chania harbour has not been overrun by tourists and the cheap kitsch that often characterizes popular tourist spots. The cafes and restaurants here are just as popular with the locals as they are with tourists, and you can still find good value and authentic experiences along the banks of the harbour.
Start your day with a strong coffee before wandering along the harbour and exploring some of the historic buildings here. Maps along the walkway show your position in relation to the various historic sites.
To learn a bit about the history of Crete, head to the Archaeological Museum of Chania which not only displays artifacts from the region's history, but is also housed in an artifact of the region's history. The museum is inside the 16th century Venetian church of San Francisco, which also has a bit of interesting history itself.
Grab some lunch and wander back towards the harbour. Sunset over the Old Venetian Harbour is a sight not to be missed. If you walk along towards the lighthouse, you can get some incredible views of the evening sun reflecting off the historic buildings of the harbour.
Chania is a great base to explore some other areas of Crete, like Rethymno or the Samaria Gorge. When you are ready to move on from Chania, don't miss the city of Iraklion where you can visit the UNESCO heritage site of Knossos.
This trip was originally published on Our Oyster.