Restaurants today serve more than just food. It is the overall experience that sets apart the great from the good and normal. While you may hunt the city for places to eat at, this list of top restaurants in Delhi NCR is here to provide a little guidance.
Wok Matters at Chanakyapuri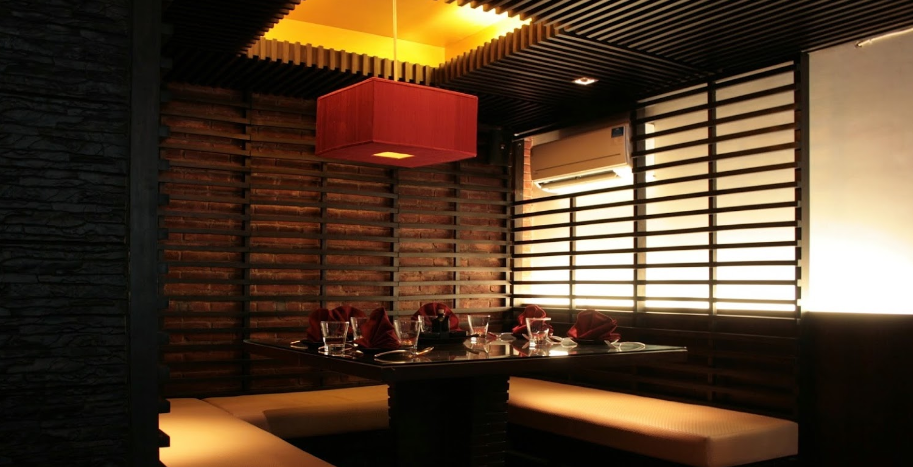 Img Credits - Sidewok.in
If a casual yet exotic dine out experience is what is needed, you need to have the fare at this place called Side Wok which happens to be a prominent landmark in Chanakyapuri. The quality of the food served, along with efficient service and a homely ambiance have helped this restaurant get a whopping 4.1 rating on the scale of 1 to 5. Do you long to dive into a bowl of piping hot Tom Yum Soup? Then this is where you will get it along with a host of other Pan-Asian dishes from countries like China, Thailand, Vietnam, and Malaysian. The menu is filled with yummy bites and one needs to try their grilled fish with superior soy and fresh chilies. This dish features on the menu as the chef's recommendation. For the vegetarian, the crispy vegetable pepper and salt is simply divine. There are many other items like tempuras, stir fried lamb in mint and juicy spring rolls to order. The restaurant is air-conditioned and provides home deliveries against a minimum order of Rs 500/-. Grab a bit at this restaurant anytime between noon and 11:30 pm. Be ready to shell out a minimum of Rs 2000/- for a meal here; for two people, though.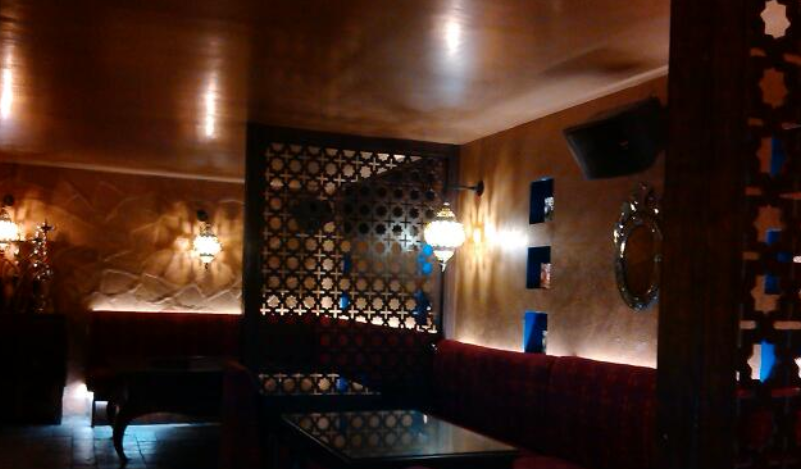 Img Credits - Fezdining.com
We finally present a restaurant that has the license to serve alcohol! Fez Dining and Bar in Chanakyapuri is, as you may have guessed from its name, an eatery that specializes in cuisine from the land of Italy and Lebanon. Local North Indian items also find a place its menu. Open for almost 12 hours, noon to midnight, if you want to revel in the spirits, visit the place between 4 pm to 8 pm. You can always avail of the home delivery service at a minimum order of Rs 500/-. The mezze platters served here are a foodie's delight. Dishes like Fish Tarator and calamari fritters fly out of the kitchen and into happy bellies. You can also try their Moorish Kebab which is pieces of boneless chicken marinated in secret moorish spices and crushed chilly. Vegetarians are taken care of with the delicious couscous. Beers and other alcoholic beverages are available for gulping down. Meals are priced fair and cost Rs 1200/- for two.
White Pearls, Coconut and Idlis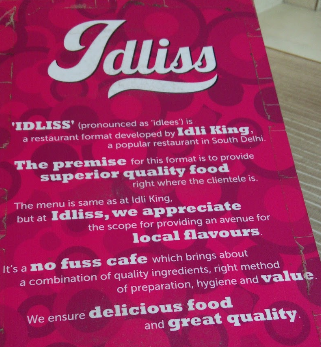 Img Credits - Idli King Google Business Listing
If the pocket doesn't allow you to visit any of the above, try the food at Idli King. Indeed, you will be happy, have a full stomach and pay nothing more than Rs 250/- for two people. In the heart of Satyaniketan, this quick bite place serves local south and north Indian delights and the ever famous Chinese as well. If you happen to be on your way to college or office, you can drop in here for breakfast at the place opens around 8 am and remains so until 10 pm. In-house eating is possible and one can always pack that favorite dosa or chaat. The plus point is that this place, though being very reasonable, is air-conditioned and serves pure vegetarian delights. Dosas stuffed with every imaginable filling to soft white idilis, chaats and more; get them all at Idliss. It is but fair that we include this little joint on our list of best restaurants in Delhi.
Too Hot, But Yet can Handle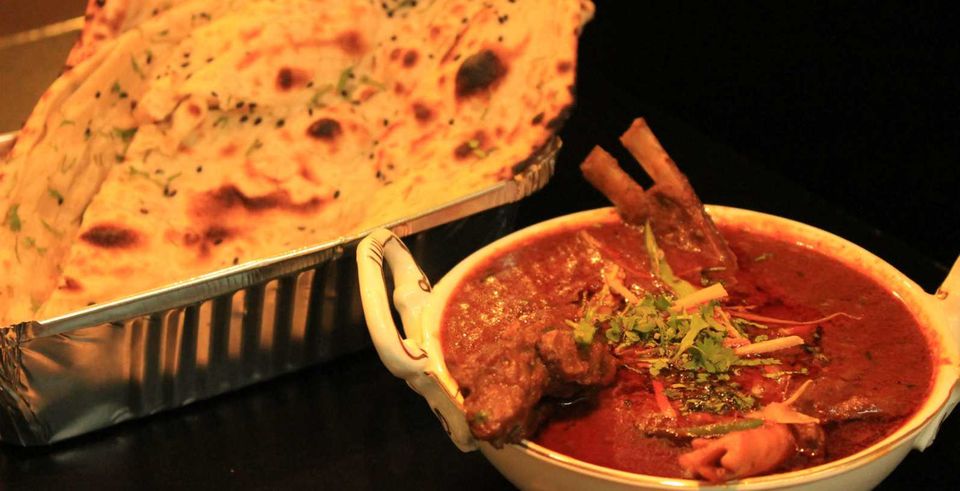 Img Credits - Spicexpress.co
If you can handle the heat; order food from Spice Xpress at Vasant Vihar. Delhites that I know seem to be raving crazy about the food here. Drop in between 12 noon and 11 pm and get biting into their murg lehsooni or achari tikka or try the green like gilafi subz kebab or allo nazakat tandoori. These are just bite-sized appetizers while the main course is a gourmet rendezvous. Customers who have taken away food from here have mentioned that that the food is good and the price charged justifiably. In that case, it is imperative to mention that Rs 850/- is sufficient for two people. Cards are not accepted at this restaurant.
From Storybook to the Platter
You have been told many stories about the land but it is now time to eat from Arabian Nights, another restaurant in Vasant Vihar, hot in pursuit of being one of the best restaurants in Delhi. A Lebanese eatery, this place offers a comfortable Mediterranean experience when dining there. Outdoor seating is also available for those who like to dine under the skies. Drop by for breakfast or take away, you are given both options. Should you decide on a home delivery, order for more than RS 400/-. It would be unfair if you did not try the Sultan Platter (for meat eaters) or Beirut Platter (for veggie lovers). The Shish Taouk and falafels are great appetizers to start off on. You will be happy to know that the prices are comparatively low compared to other restaurants and Rs 500/- is all that you need for food for two. You Arabian adventure beckons!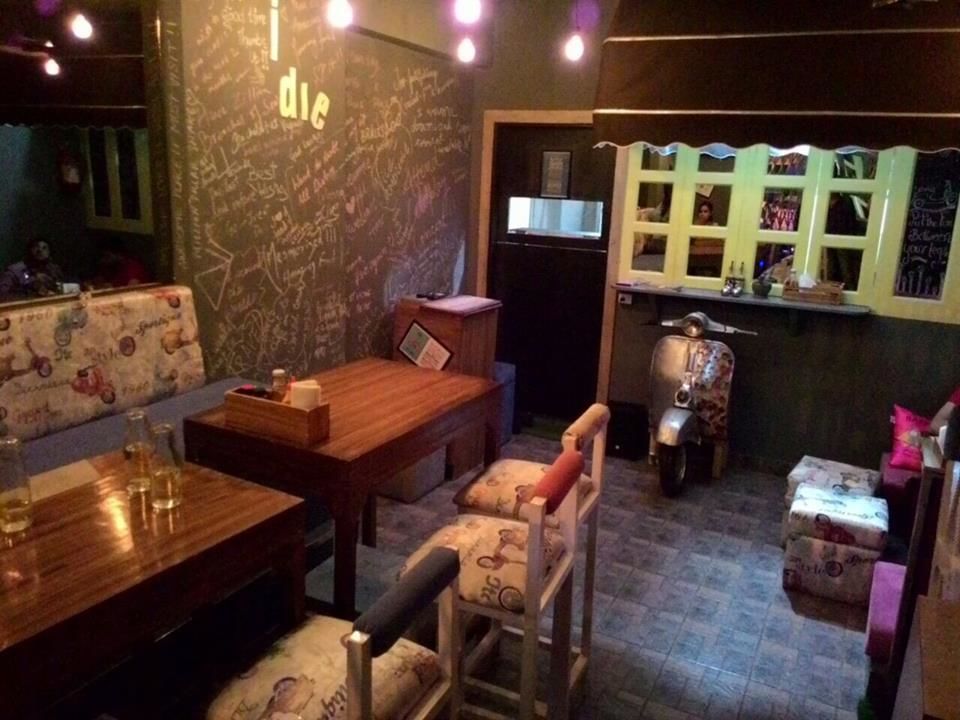 Img Credits - www.Facebook.com/Scooter-On-The-Wall-975870279098971
Scooter on the Wall is a café that serves up American and Italian fast food delights. A visit to Satyaniketan is incomplete if you do not drop by here. This café offers food like croquettes, bruschetta, pasta and more. It's comfort food that is served here and much to everyone's delight. Free WiFi connectivity for those who dine here is what attracts a lot of people, apart from the menu that will make you pay around Rs 750/-. If you wish to order them to deliver the food, let the items total up to more than Rs 400/-. This place is slowing making its way to the top and is thus most appropriate on this list of top restaurants in Delhi NCR.
Check out other articles on -
Best Restaurants in Chandigarh, Best Restaurants in Gurgaon, Best Restaurants in Udaipur, Best Restaurants in Guwahati, Best Restaurants in Mumbai, Best Restaurants in Kolkata, Best Restaurants in Pune, Best Restaurants in Chennai, Best Restaurants in Ahmedabad, Best Restaurants in Noida, Best Restaurants in Bangalore