Mumbai Eateries that Woo the Hungry
Mumbai restaurants are not far behind when it comes to giving competition to their counterparts in other cities of India. You may well want to know that this city has a fair share of fine dining and local eat out joints, making us want to come up with this piece on the best restaurants in Mumbai.
No leftovers at Juhu's Spare Kitchen -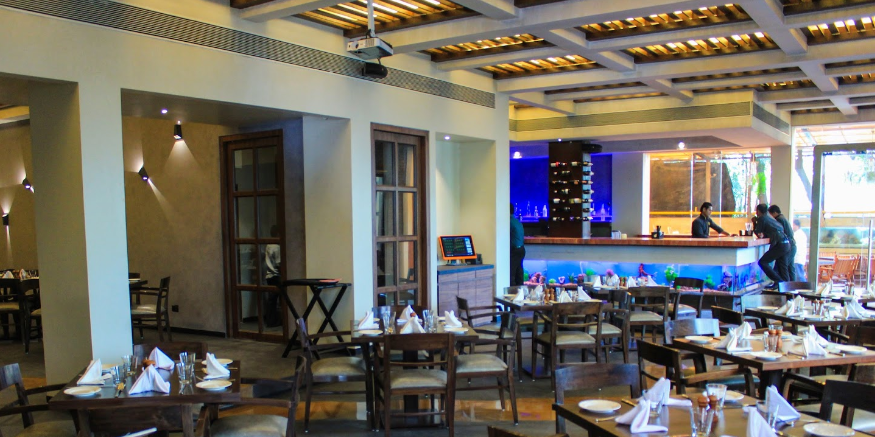 Img Credits - www.facebook.com/thesparekitchenjuhu
Tara Road at Juhu is famous for The Spare Kitchen, a restaurant that serves food to hungry diners, all day long. This is known to serve up delicious North Indian and Continental bites like pizzas and chola bhatura. To begin with, one must mention that this restaurant has a bar and its happy timings are from 4 pm to 7 pm and then again from 11 pm till 1 am, Monday through Sunday. Here's a super awesome cheers to this place and we most naturally have to feature this as one of the top restaurants in Mumbai. To complete your dine out experience and that you don't miss out on any important sports events, the restaurant screens such matches on a giant sized television.The food menu is extensive with items like sukha chicken pita pocket and Chowpatty on a TSK Platter. The Malbari lamb and tandoori salmon tikka is supposedly nothing like you've tasted ever before so try this place. The bar menu is filled with fizzy stuff, cocktails, chilled beers from every possible brewery and a heady hit of cocktails as well. The restaurant has a smoking zone for the puffers and you will pay anything around Rs 1200/- to dine here.
Seven Hills at Juhu is another bar cum casual dining restaurant that allows one to taste North Indian and Chinese food. The USP of this place is the night life scene here. Apart from eating out and home delivery, a full bar round the clock at this air-conditioned restaurant is the place to be at. You will be surprised that food here will cost you just Rs 700/-. Go hungry and eat your fill of tandoori items like tikkas and kebabs or have some Chinese starters like dim sum and prawn chips. The main course is a hearty delight for all those who love to eat.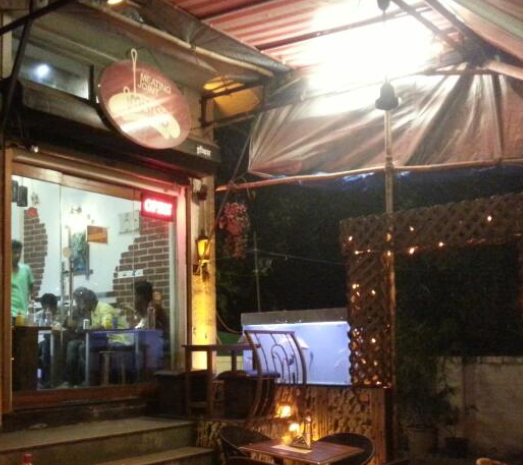 Img Credits - www.facebook.com/imbissmeatingjoint
Move over to Hill Road at Bandra West and enjoy great Europen food at IMBISS. If you are a pork eater, you may want to bite into their pork tenderloin and spare ribs. Juicy, sticky, spicy and tangy delights make up the menu here that comprises on a German and continental fare. The only drawback, if there is any, is that this place doesn't have a bar to help one wash down all of that ham salad or German potato salad with sausages and parsley. Beefeaters can try the roast beef or Bavarian meat loaf sandwich that comes with an assortment of meats. For hardcore non-vegetarian, this is your haven. Try the Goan sausage pulao and smoked pork with fat and rind. Juicy beef burgers are also on the menu for those who wish to have nothing more than a quick bite.
Coastal Affairs and Sambar -
Img Credits - Cafe Madras Google Business Listing Page
Café Madras is a near Kings Circle is a great place to eat dishes from the coastal regions of India. A double-decker restaurant, you will get to sample authentic food like podi masala, a dry and very spicy chutney along with the melting idlis and vadas. Uttapam, poha and sambar is what people come here for. The service is good and fast, but there are no second helpings here! Another drawback is that there is no parking space available. However, with food as cheap as Rs 30/- to Rs 200/- for two, you can't ask for more. Diners have given the place a 4 star rating thus we ought to consider this eatery of our list of best restaurants in Mumbai.
Zodiac Delights at The Taj -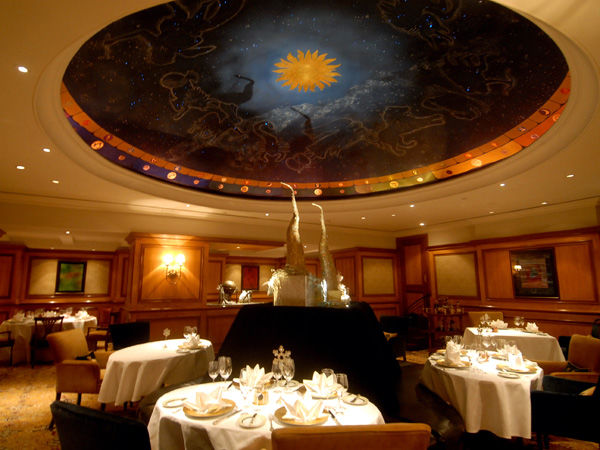 Img Credits - http://www.tajhotels.com/luxury/grand-palaces-and-iconic-hotels/the-taj-mahal-palace-mumbai/fine-dining/zodiac-grill-restaurant.html
Go to Zodiac Grill at the Lobby Level of The Taj Mahal Tower to celebrate an anniversary or a special date. Do remember that the place is expensive and you can end up paying about Rs 2000/- per head. However, what is money in the face of love and a time of revelry? If French cuisine is what you like then try this place out soon. You will be happy to know that most of the diner reviews make special mention about their experience here. Have your table booked by calling in before you head out for the place. It's lamb on the rack dish is a popular dish on the menu and has gone down well with the locals and tourists who visit here.
Hindu Vishranti Griha opposite Cental Matung Railway Station is a cheap yet awesome place to eat at. It has been awarded the Certificate of Excellence and is a crowd favourite. You must try their Ulundu dosa, onion utttapam, pineapple sheera and neer dosa. Other items include street style noodles and fried delights like vadas and paw bhaji. For Puri bhaji lovers, this is your haunt. The place is open from 8 am and one can always drop by for breakfast. The only thing you must be wary about is the long queues here. This is because the food is superb and people cannot resist it. You will pay as little as Rs 200/- for a filling meal, not just for yourself but for another person as well.
Decadence Down the Ages -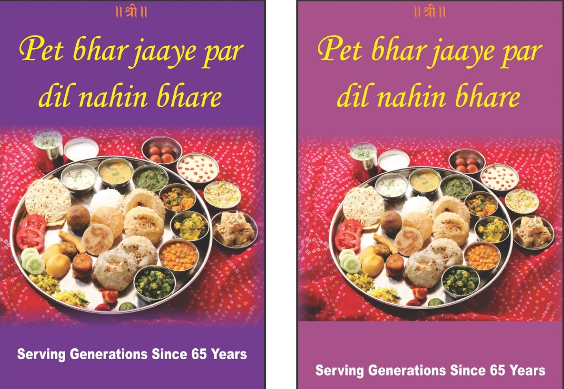 Img Credits - Shree Thaker Bhojanalay Google Business Listing
Shree Thaker Bhojanalay is to look out for tasty Indian thalis. This restaurant on Dadiseth Agyari Marg, Marine Lines is operation since time immemorial. One of the diners (now 40 years old) gave a review saying that his grandparent would bring him to this place and now he is simply in love with the food they serve. A vegetarian eatery and with a Certificate of Excellence, this place is ideal for corporate lunches or to bring that foreign delegation to have a taste of India. As a matter of fact, the restaurant has hosted such events and thus features on our list of best restaurants in Mumbai.
Check out other articles on -
Best Restaurants in Chandigarh, Best Restaurants in Gurgaon, Best Restaurants in Udaipur, Best Restaurants in Guwahati, Best Restaurants in Delhi, Best Restaurants in Kolkata, Best Restaurants in Pune, Best Restaurants in Chennai, Best Restaurants in Ahmedabad, Best Restaurants in Noida, Best Restaurants in Bangalore