Pune Dining Zones for the Hungry
Call it whatever you want but Pune is here to make a mark on the culinary map of India. Indeed, the city has seen many eat outs establish themselves and woo the crowds with the exotic cuisines they offer. While the Indian palate has become more experimental, Pune has benefitted much from this development.
We take the time to explore such establishments that are worthy of being called the best restaurants in Pune;

Img Credits - Sufis Garden Restaurant Pune Google Business Listing
Go the sufi way and tread along to Sufi's Garden Restaurant at Bavdhan to sample authentic Parsi food and an array of North Indian and fast food dishes. Open from 11:30 am right till 1 am, this place never or hardly ever sleeps. The facilities at this place are fantastic as it provides home delivery, free WiFi connectivity, is air conditioned, has breakfast items and also serves alcohol. Enough, this place has to make it on the list of top restaurants in Pune. Indoor and as well as outdoor seating options is also made available. A glance through their menu and dishes likes jujeh and chelo kebabs, chicken angara, dal khichidi and stuffed parathas stand out. Their chicken tawa palav and kolhapuri chicken are a must try here. With a respectable rating of 3.5, the pricing of items toes the line and one can pay about Rs 750/- for a meal. Nevertheless, this place provides its clientele with a good eat out experience.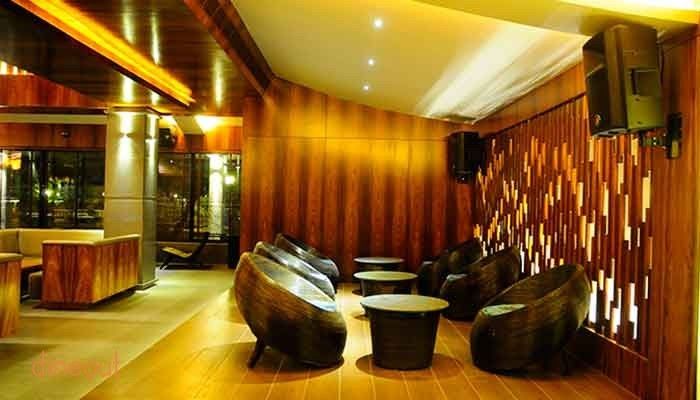 Img Credits - Ambrosiaresort.com
In the same area of Bavadan, Xanadu is a delightful place to be at for some lovely finger food. Yes, this place comes alive at night and it serves alcohol from 7 pm to 9 pm, Monday to Friday. While one can sit indoors or outdoors, this place does not provide home delivery. The menu cuts across several cuisines serving up the best finger food each one offers. Shumai, spring rolls, satays, wontons, cheese boards, nachos, and sausages are some of the stuff you get here. The drinks menu includes wines (red, white and sparkling), tequila-based cocktails, shots, brandy and other hot beverages. This is an awesome place to throw you party or have a corporate team trip. The food is yummy though you will have to cough up Rs 1800/- for two people. If you want a good time out, forget the amount and head on here.
Basho's Triumph with the Wok -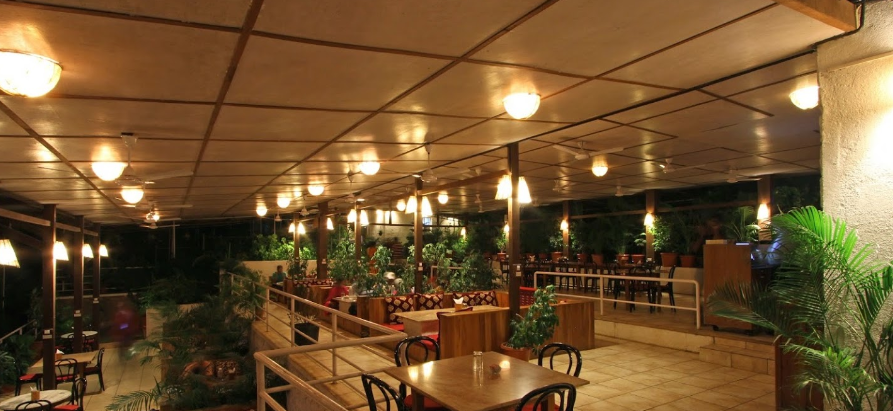 Img Credits - Basho's Resort & Restaurant Google Business Listing
When in Mulshi, dine at Basho's Restaurant and Resort that serves up Continental and North Indian food. If a breakfast is what you want then go here as the place opens up at 7:30 am. The restaurant closes at 10 p m which is quite early considering that other places keep open till around 1 am. With a separate smoking zone, this place is a meat lover's haven. A drawback here would be that it does not do home delivery. Make your choice from its list of Bar B Ques, spaghetti in all types of sauces and with exotic toppings, sizzlers and more. Go fresh with the natural ice cream option here. Stuffed parathas and an assortment of curries are here to try. If you are wondering as to how much you would need to pay, the answer is Rs 750/-.
Eat out like never before at Copa Cabana -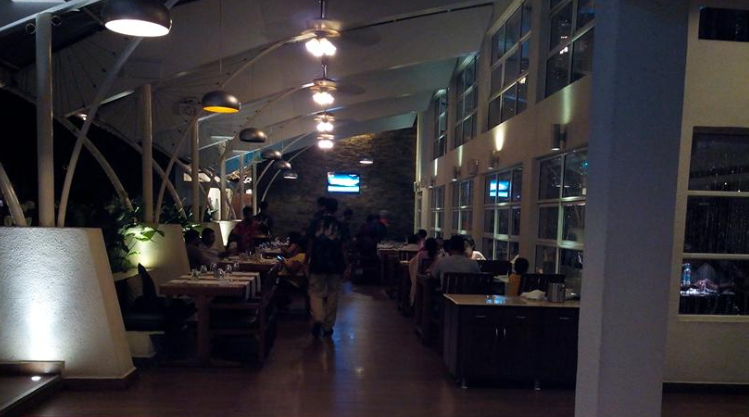 Img Credits - CopaCabanapune.co.in
Copa Cabana offers home delivery if the order is more than Rs 500/-. This eatery ticks all our boxes and thus we proudly list it down as one of the top restaurants in Pune. You cannot give this place a miss. The cuisines served here as Mexican, Chinese, Burmese, Japanese, and Continental and of course North Indian. This only hints that the menu here is extensive and possibly confusing as one cannot decide which dish to eat or which cuisine to try. Alcohol is served here and apart from the usual outdoor tables, little cabanas are a welcome change. What's exciting is that this place is pet-friendly and yes, the nightlife draws the youth and young adults alike. Try their tandoori or mezze platters, tequila cottage cheese, shitake spring rolls, thecha prawns, khow sway, drunken chicken or chilli bean soup and you will want more. For drinks, order a taliskar or jura or oban to wash down the food. The beers start from Rs 175/- while, for food and drinks, the bill can come up to Rs 1700/-. With so much to offer in terms of cuisines, the variety of dishes and drinks, we thought it appropriate to list this place as one of the best restaurants in Pune.
Silver Spoon in Wakad is an old favourite manages to keep its customers loyal with the tasty food that come from its kitchen fires. With the cost set at Rs 1200/- for two people, this place offers Italian, North Indian, Chinese and fresh seafood. Drinks are served here and the restaurant functions from noon to 3:30 pm and then gain from 7 pm till 11:30 pm. Home delivery is done for orders more than Rs 400/- and the place has a great dine out space to relax and enjoy the food. The menu sounds very creative with dishes like paneer tohafa-e-noor, mushroom haradana kebab, murgh akhbari (I guess a tribute to the Emperor Akhbar) and malai tikka. The main course includes lasooni jhinga, mutton bhoona msala, murgh handi and the list can go on and on. Rice and roti accompaniments apart from sizzlers, salads, desserts and beverages make up the menu here. Subz miloni seems to be the hero with the locals. The place will make your poorer by Rs 1100/- but compared to what is served here, both quality and quantity wise, you do get the value for every paisa spent. So we salute this place and end this article by adding Silver Spoon as one of the top restaurants in Pune.
Check out other articles on -
Best Restaurants in Chandigarh, Best Restaurants in Gurgaon, Best Restaurants in Udaipur, Best Restaurants in Guwahati, Best Restaurants in Mumbai, Best Restaurants in Delhi, Best Restaurants in Kolkata, Best Restaurants in Chennai, Best Restaurants in Ahmedabad, Best Restaurants in Noida, Best Restaurants in Bangalore