Live in Bangalore? Great! Faced with a kitchen that is out of stock? Awesome! Are those hands too weary to cook? Cheers! If you are in a situation similar to this, you may want to think about eating out or ordering a meal. In that case, you should consider one of the top restaurants in Bangalore mentioned below. You are sure to hit one of these places real soon.
1. North, South and China On A Platter
With a public rating of four out of a five, The Krishna Grand in Babashankari tops the list of best restaurants in Bangalore. A food haven for those who swear by their veggies; this eatery in Bangalore dishes out an eclectic array of South Indian, North Indian, Chinese meals and the usual fast food. Once it opens its doors, the place gets filled up quite soon. So, if dine out is on your mind, you will need to make a reservation of a table. Breakfast items like bread and moist sandwiches are also served at the place. Get through to the main course of noodles and rice along with sides like gobi Manchurian or paneer chilli. For those who wish to stick to their favourites the sambhar served is unchallenged in terms of being the most taste. Some of the facilities available include an air conditioned dine in, free wifi for customers, breakfast options and free home delivery if the amount is more that Rs 500/-. The items are price a little more expensive compared with other places, but the ambience; taste of the food and service is more than enough to keep people coming back. A meal for a couple will come at Rs 750/-.
2. Khana, Like They Do It In The Land Of Bollywood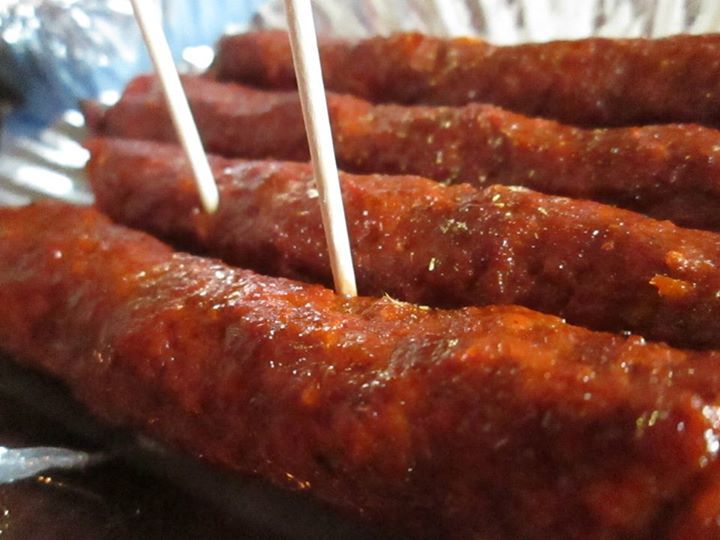 Giving stiff competition to other eateries is Kolhapur is, a restaurant that dishes out North Indian favourites, Chinese dishes and sides and authentic Maharashtrian delicacies. Travel to Jayanagar and it functions from 12 noon to 3:30 pm and the reopens from 7 pm till the last order hits the docket at 11 pm. Non- Vegetarians will thank us for pointing out this place that serves up awesome chicken and mutton based kebabs. One should try their Kukdhinu Khara Bote (a chicken preparation) and their Kollanu Khara Bote ( their mutton kebab speciality). Healthy soups at one end and rich curries on the other, this is what makes the menu so appetizing. Air-condition, expected to pay around Rs 600/- to eat here. Order for more than Rs 400/- and they will deliver it to you. This is a sure winner and must be on our list of best restaurants in Bangalore.
3. Fast Food Burger Rustler
The next place on this list of best restaurants in Bangalore is an American burger joint Truffles. Travel to Koramangala and get ready to chow down fare served at this café that is known for its unconventional burgers, sides dishes like peri peri chicken or their top grosser, the Cheese Burger and Ferrero Rocher shake (your mouth must be watering, mine is). The place opens up from 11am to 11pm, and is a craze among the youth. Dining at the place does has a drawback as it is forever crowded so a take away sounds good. Cards are accepted and a meal for a two people will cost about Rs 650/-.
4. Explicit rolls for the palate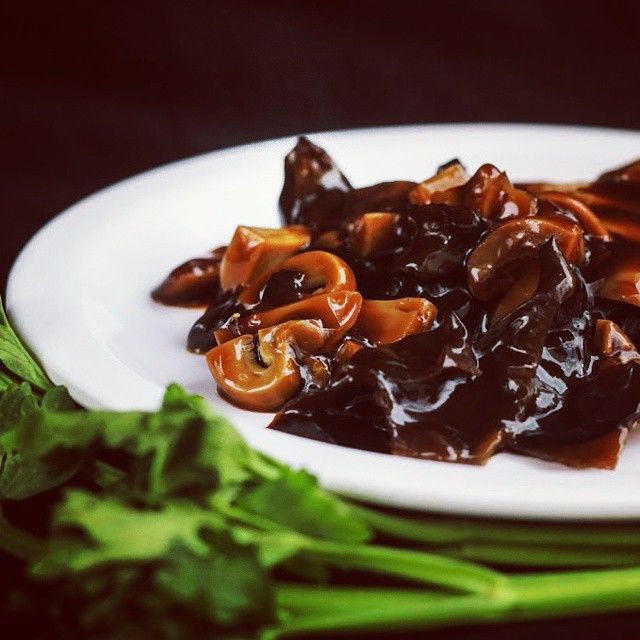 Yet another place to gorge at while in Koramangala is Forking Rolls. The menu here is Chinese and fast food, which is described as being 'explicitly scrumptious.' Open from noon to 10:30 pm, the only drawback is that this place doesn't have any place to sit and eat the food. So, its order, pack it up and go! Hear of milk pepper chicken? For the tangy rolls, Chinese food and 'forking specialties you have found yourself the right place. You will need around Rs 450/- to enjoy the food at this eat out. This is a good place to order from to treat your buddies.
5. Guju Delights To Feast Upon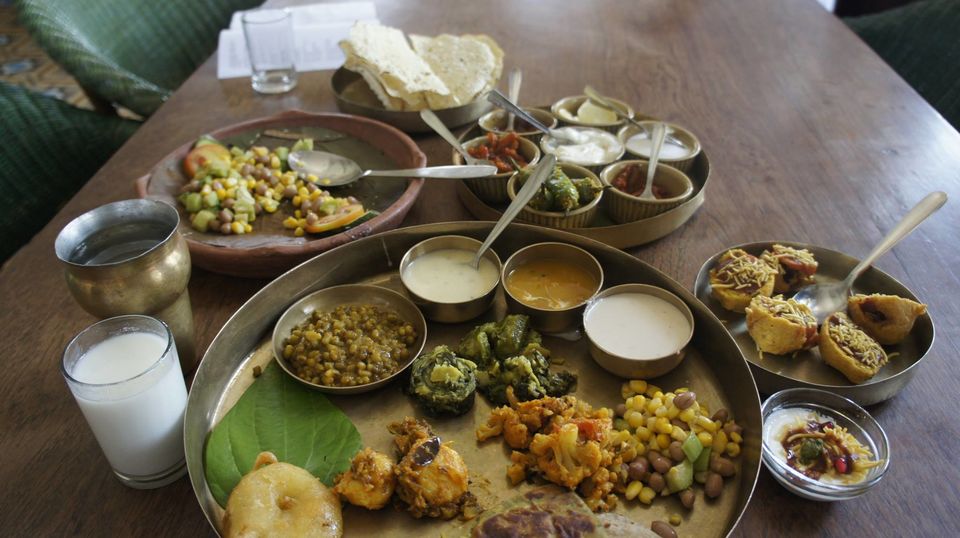 Seshadripuram boast of having a fine restaurant in Sagar Food Mall. The place starts at 7 am in the morning and remains in action up until 11 pm. It has a menu that throws up dishes from South India, spicy items from North India, dishes from across the border - China, to homemade Gujarati khana, and yes, street food delights. You will need to pay about Rs 500/- for a meal for two people which is pretty much okay considering the dishes like chaats, pav bhajis, palaws, noodles, rice and side dishes are on the card. Order a milk shakes or gorge on the sundaes filled with fresh fruits and that are served to the customer's order. The lowest amount you will pay is Rs 30/- making this restaurant an economical eat out destination and one of the best restaurants in Bangalore.
6. Quickies at Banaswadi
29 Degrees North at Banaswadi is another quick bite location in Bangalore that has made an impression when it comes to serving delicious food. With a 4 star recommendation of 5 and is an all exclusive vegetarian eatery. A fine dining space, extensive menu and the option of using meal coupons here make the place a hit with the crowds. Priced reasonably, expect to pay just Rs 250/- for food eaten by two. A North Indian influence sees the menu comprising of pooris, batata items, pav bhajis, fries and bhajas, buttermilk, sweets, kulfis, chana moori, aloo tikki sandwiches, famous dahi kachoris, pani poori, kulchas, vada pav's, bread pakoras, traditional Punjabi and North Indian thali' panner parathas, parathas filled aloo and more goodness. You are sure to get more than what you expect from this restaurant.
Check out other articles on -
Best Restaurants in Chandigarh, Best Restaurants in Gurgaon, Best Restaurants in Udaipur, Best Restaurants in Guwahati, Best Restaurants in Mumbai, Best Restaurants in Delhi, Best Restaurants in Kolkata, Best Restaurants in Pune, Best Restaurants in Chennai, Best Restaurants in Ahmedabad, Best Restaurants in Noida