Eating out is at a restaurant is an experience, you either come back raving about the food and the place you ate out at or on the flip side of things, you come back with a bad taste in your mouth, both literally and metaphorically. However, what if you had some sort of a guide to the best places to eat at so as to get the worth of your time and money?
It was this thought that has prompted us to present you with a list of the best restaurants at Ahmadabad to dine at.
1. Slow Fire Cooked Food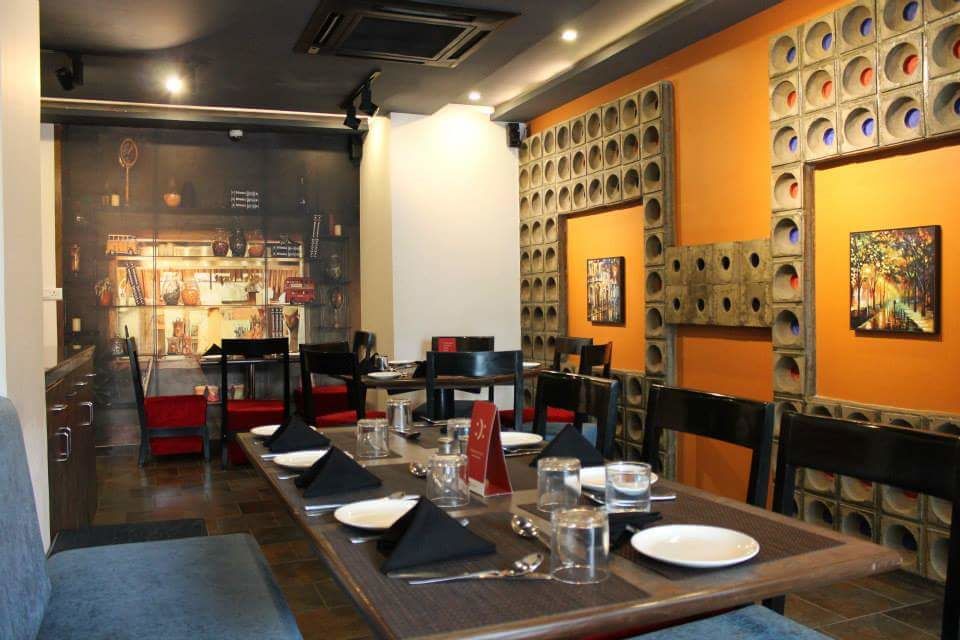 Credits - www.facebook.com/Dheemi-Aanch-Ahmedabad-1683138288581384
You can start your gastronomical journey at an eatery at Bokadev called Dheemi Aanch. This place ranks as one of the most popular dine outs in the city and a review rating of 3.8 is an indication that this place has satisfied many hungry customers. With an array of North Indian dishes to offer, this restaurant kick starts at 11 am and serves lunch up until 3 pm. It shuts down for a few hours to prep for their dinner service which begins at 7 pm and goes on till 11 pm. Air-conditioned and comfortable, customers can make use of the free WiFi and also have their food home delivered. Unfortunately, there is no bar to offer drinks. The menu is delightful and offers customers a range of soups to start with before going on the main course. This is a great place to spend a weekend dinner and the prices are decent with a meal for two individuals running up to Rs 500/-.
2. A Crystal Clear Feast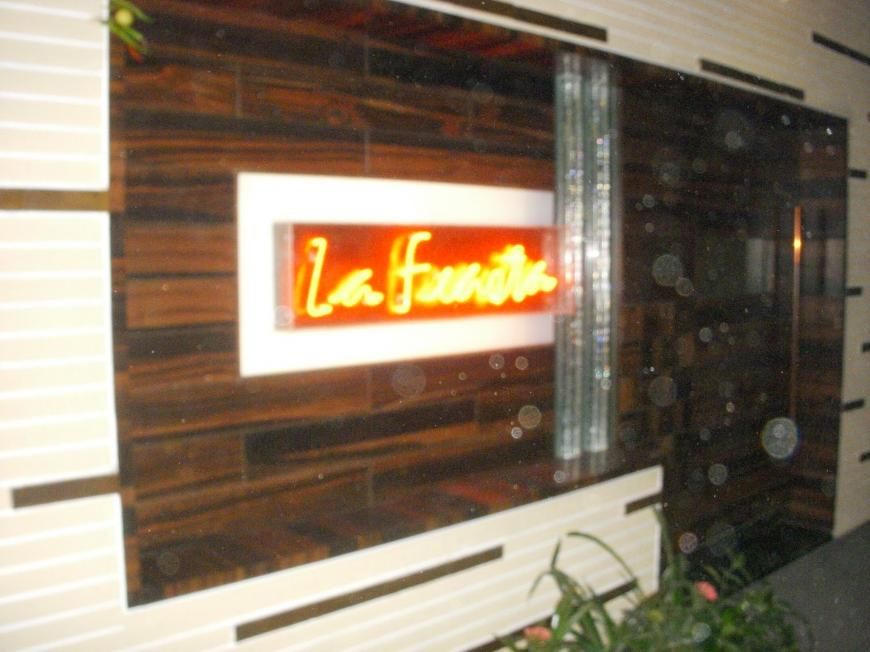 Credits - Lafeasta.com
If a grand feast is what you need to satiate your hunger, you would do yourself much good by visiting La Feasta which is at Crystal Arcade, right next to the Navarangpura Telephone Exchange on C.G Road. This Italian Standalone is a delight to visit. The menu, yes, it's all thing Italian. Not just pizzas, this place dishes out stuff like fiery pasta, veggies doused in a tomato pesto and served on a bed of spaghetti, rich tomato soups with a dash of sour cream and mint, sinfully tasty macaroni and cheese casseroles and sweet delights like brownies. If you visit this place and not order their cheese fondue, you would be insane. Creamy, comfortable, warm, gooey and simply tasty, this fondue comes with a platter of breads, fruits and other items that can be dipped in this liquid gold and enjoyed. Open from 11 am to 3 pm and then from 7 pm to 11 pm, this place doesn't not have a bar nor does it do any home delivery. Irrespective of this, the footfall just keeps increasing. Expect to pay nothing less than Rs 1000/- for two. We cannot go forward without mentioning that this place happens to be one of the best restaurants in Ahmedabad.
3. Get Excited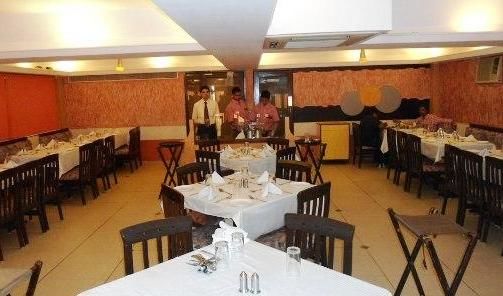 Credits - Google.com(Image Search)
It just keeps getting better in Ahmedabad as Excite Bite on the S.G Highway at Thaltej is a eat out that is doing extremely well by catering North Indian and Chinese food. It seems that when it comes to timings for service, the rule of thumb is the same for all restaurants in Ahmedabad. Like others, it serves lunch from 11: 30 am to 3:30pm and then dinner from 7 pm to 11 pm. For those who swear by their met, sorry, this place is strictly vegetarian and serves up soups, chaats, sizzlers, Chinese staples like noodles and rice along with a host of sides, rotis, curries, salads and much more. You may want to eat at this place as the décor is done well and the service provided, efficient. You will like the pricing of food items here as it will not go above Rs 500/- if two of you decide to hit this place.
4. High and Up In the Park
Credits - Highlandparktherestaurant.com
Before you decide to visit Highland Park which in the Vrundavan Complex, opposite the Chinmay Tower at Gurukul Road in Memnagar, you may want to call up the restaurant and make a reservation. The place specializes in North Indian, Continental and Chinese items and serves food at lunch and dinner timings like the three restaurants mentioned above. Ideal for kitty and birthday parties, this place is air- conditioned and will deliver the food to customers houses if the minimum amount ordered is not a rupee less that 250/-. Try their baked lasagna or vegetable Florentine, cannelloni sizzlers, aromatic rice and curries that come in rich gravy. Snack items like finger food and sandwiches are also served here. This place doesn't have a bar to offer but manages to do good business. Customer reviews say that this place offers good food that would have otherwise cost one thousand of rupees at high-end hotels. Indeed, a meal comes for Rs 600/- and can be enjoyed by two people comfortably. Yes, you will want to know that we consider this place as one of the best restaurants in Ahmedabad.
5. Meat at That Place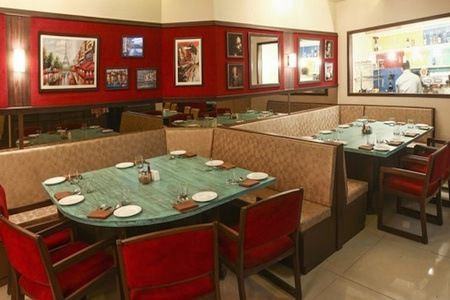 Credits - Google.com (Image Search)
It is time that article gives meat lovers something to look out for. Yes, That Place at Navrangpura, offers meat, meat and just more meat. It's a high dose of protein on the menu that stacks dishes like chicken fajita, Cajun chicken, tower burgers that come with heaps of crispy chicken, eggs, caramelized onions, bacon and other goodies, kheema wraps, tempura fried prawns and much more. Vegetarians, be not disappointed, there is much for you to have here as well and you must know that the kitchen has separate sections for cooking meats and vegetarian items and the utensils are not inter-used by either section. With its Mexican, European, Italian and Mediterranean food, we must include this place on our list of top restaurants in Ahmedabad. Wish for a home delivery, ensure the amount is Rs 700/- or more. You will need to pay about Rs 1500/- when you dine here.
Check out other articles on -
Best Restaurants in Chandigarh, Best Restaurants in Gurgaon, Best Restaurants in Udaipur, Best Restaurants in Guwahati, Best Restaurants in Mumbai, Best Restaurants in Delhi, Best Restaurants in Kolkata, Best Restaurants in Pune, Best Restaurants in Chennai, Best Restaurants in Noida, Best Restaurants in Bangalore