Restaurants in Kolkata for Every Mood and Occasion
Kolkatan's love their food and especially their fish. What was once a fishing village, is now a city bustling with activity. With development came a flurry of eateries that have won the people over with the delicious food they served.
Here is a quick guide to some of the best restaurants in Kolkata;
Nizam's and the History of the Kathi Roll -

The relationship between the quintessential Kathi roll and Nizam's Restaurant goes back to when the British occupied the city. Legend has it that the English people were catered to by the person who began Nizam's with a just a street cart. To prevent their hands from getting 'messy' with the oil from the paratha and meat filling, the dish was wrapped in a piece of paper and served. Thus, the Kathi roll was born. Nizam's base restaurant is in the iconic New Market and opens around 7 am in the morning serving crispy dal puris and halwa and an assortment of breakfast items. People from the city and nearby districts throng the place to get a taste of their rolls – chicken, mutton, potato and paneer. If customer reviews are to be believed, Nizam's rustles up the best Kathi rolls in all of the city. Apart from that one can try their biryani and an array of Mughlai dishes. The place is very simple which is in stark contrast to - its rich food. Dining at this restaurant during the festive season is near to impossible as people wait in long queues to get a bite. So place your order and take it home. Rs 400/- is enough to get you a good amount of dishes here.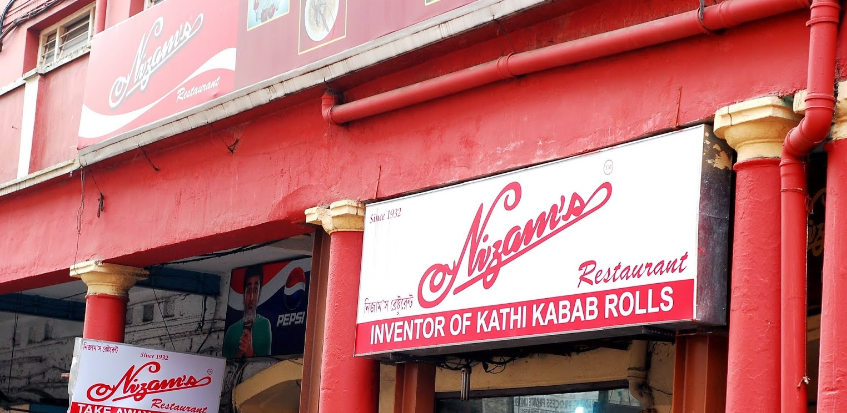 Img Credits - Nizam's Restaurant Google Business Listing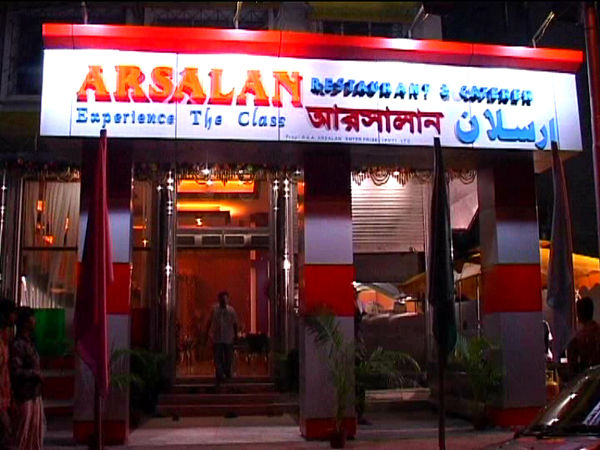 Img Credits - Arsalan Google Image Search
If biryani is what you are desirous of eating, Arsalan should take care of that craving. With numerous outlets spread across Kolkata, this place specializes in Mughlai cuisine apart from an array of Chinese items as well. The tandoori kebabs that are prepared by the chefs of this restaurant are a delight to eat. Soft, succulent and juicy, they vanish from the plate within seconds leaving one to order a few more rounds. The biryani here is tasty without being greasy thus ticking the right boxes for the health conscious. When it comes to their curries, the Mutton Roganjosh wins hands down while, for vegetarians, the kadhai paneer is best had with their soft and buttery naans. During the winter months, one should try their Mutton paya (a lentil stew with mutton pieces, slow cooked) and their halim. Most of the outlets are air-conditioned and offer dining space and as well as a takeaway option. Another reasonable place to eat at, your bill for two should not exceed Rs 700/-.
Bong the way through Kolkata -

Sometimes, with all the commercialization involved, the food served at restaurants tends to lose its authenticity. However, Suruchi Restaurant, an eatery that dishes out exclusive Bengali cuisine, has stuck to their roots. On the Royd Street – AJC Bose Road junction, this place only serves lunch. It is taken care of by the All Bengal's Women Association and the reason for its 'only lunch' serving is due to the fact that the entire place is run by ladies – from cooks to those who serve and do the billing as well. Suruchi endeavors to give one a taste of Bengal without all the excess pomp. The thalis come loaded with luchis and rice with an array of vegetable preparations. You can choose between a vegetarian, chicken, mutton or fish thali. Yes, the people of Bengal like to eat fish and you must try the muri-ghonto and hilsa fish in a mustard paste. The restaurant is open from 11 am to 3:30 pm and is a simple set up. The food will cost you around Rs 500/- for two.
Peter and the Cat for Continental Fare -

Img Credits - Peter Cat Google Business Listing
Not far away on Park Street is Peter Cat, a restaurant famous for its sizzlers and yes, Chelo kebab. Hard to miss, this posh restaurant is another place in business since the British rule. The menu here comprises of Indian, Mughlai and continental dishes. Piping hot sizzlers fly out of the kitchen with a hissing sound that never fails to turn heads. The Chelo kebab is a dish of buttery rich with a poached egg and a range of different kebabs. This air-conditioned restaurant serves alcohol and is perfect for an evening meal. Valet parking facility is available and when you dine here, you will pay about Rs 1500/- for two.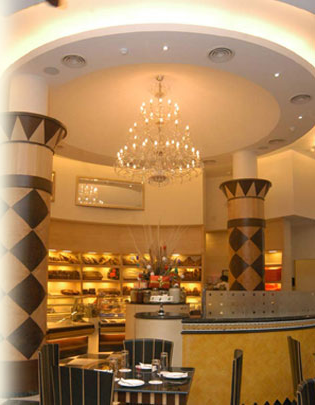 Img Credits - Flurysindia.com
If chocolates and pastries are on your mind, trip along to Flurys. Indeed, Kolkata has a number of restaurants that can well make it into history books and this confectionery would top that list. It does top our list of being one of the best restaurants in Kolkata. From pastries to club sandwiches and breakfast platters, this place is regal. Try that chocolate éclair or mushroom quiche or if a hearty meal is what you want, try their platters that come with sausages, eggs, hash browns, bacon, with sandwiches. Go there with your family for a nice brunch as it opens from 9 am and shuts its doors by 8 pm. Their plum cake during the Christmas season is heavenly. You will pay anything between Rs 60/- to Rs 450/-.
Joy with the Colour Gold -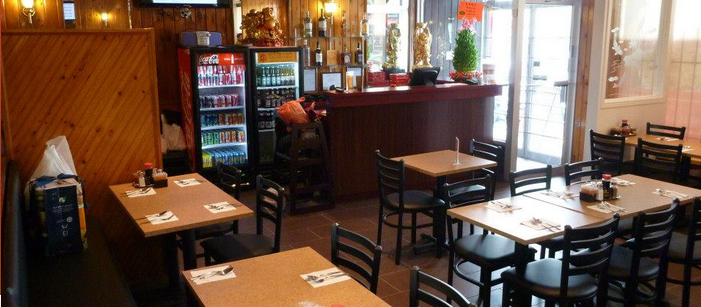 Img Credits - Goldenjoyrestaurant.com
Perhaps, the only city to have a China Town, how could we leave out Golden Joy Restaurant at Tangra. This place has to be on this list of top restaurants in Kolkata. Authentic Chinese fare is dished out at this restaurant that is almost full, despite having seating coverage for around 450 people at a single sitting. Nothing is overdone here – the food, ambience and service rendered is simple and yet out of the world. Try their chilli garlic pepper chicken and chicken wrapped in noodles and fried in a tempura batter. Their thick chicken and mushroom soup is a crowd favourite. The place is air conditioned and provides valet parking. The prices are competitive here and will leave you short of Rs 1500/- if two people dine here.
Check out other articles on -
Best Restaurants in Chandigarh, Best Restaurants in Gurgaon, Best Restaurants in Udaipur, Best Restaurants in Guwahati, Best Restaurants in Mumbai, Best Restaurants in Delhi, Best Restaurants in Pune, Best Restaurants in Chennai, Best Restaurants in Ahmedabad, Best Restaurants in Noida, Best Restaurants in Bangalore