Food is essential to man's survival. Good restaurants making eating out a wonderful experience. While you may have been to some, there are many more to explore, eat at and see for yourself.
It is a privilege for me to put forward a list that looks into some to the top restaurants in Chandigarh;
1. Pirates and Platters -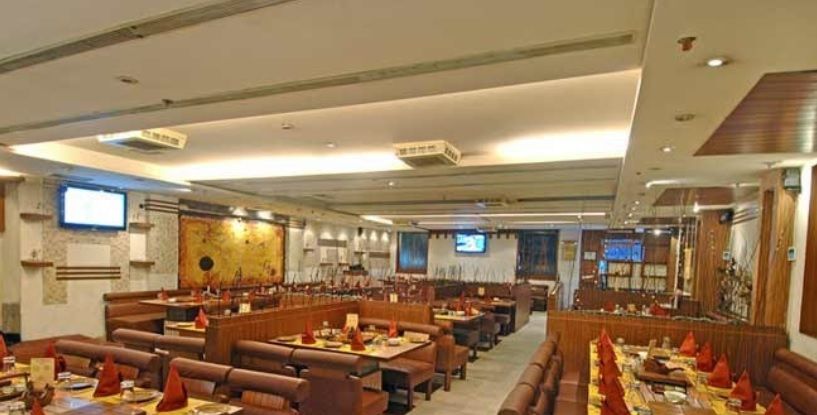 Pic by - Piratesofgrill.com
Pirates of Grill in the Chandigarh Industrial Area is a buffet lovers delight. It serves up Asian, Continental and North Indian food from 11 am to 4 pm and then again from 6:30 pm to 11 pm. The buffets start at Rs 311/- and goes up to Rs 1410/- depending in the days of the week and service timings. While the place does not offer home delivery, the rest of the facilities provided are more than enough. It does have a bar that boasts of some great mixes. The USP here is that some drink or the other comes included with the buffets. Specialties include its Arabic chicken, fish in black bean sauce and alu salsa. It's cheesecake is unputdownable and 'A La Carte'' menu is also available and costs around Rs 1200/- only. This is not a very big amount considering the quality of the food served and the experience you get here.
2. Freshly Grilled Food -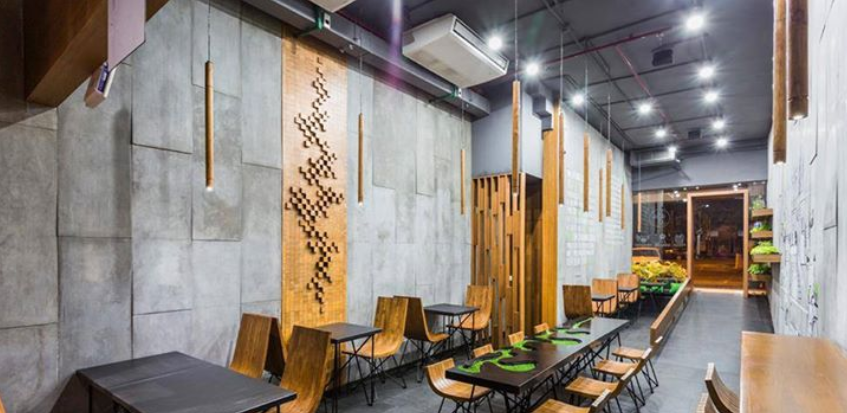 Pic by - www.facebook.com/ajafreshgrilledhealthy
AJA Fresh, Grilled, Healthy at Sector 11 is a must visit for all food enthusiasts. Open from 11 am to 11 pm, this place is done up beautifully and offers free WiFi for customers who prefer to browse the internet while they gorge on food. Items on the menu include crudités and satays, vegan boxes, skinny pizzas, protein shakes, and smoothies. You will want to know that the food here has some glutton free options and the items are not that expensive. It will cost your Rs 600/- for a meal for two and we thought this place deserves a spot on this list of best restaurants in Chandigarh. You may well be on your way to this place after reading this article.
3. Ducks and Quacks -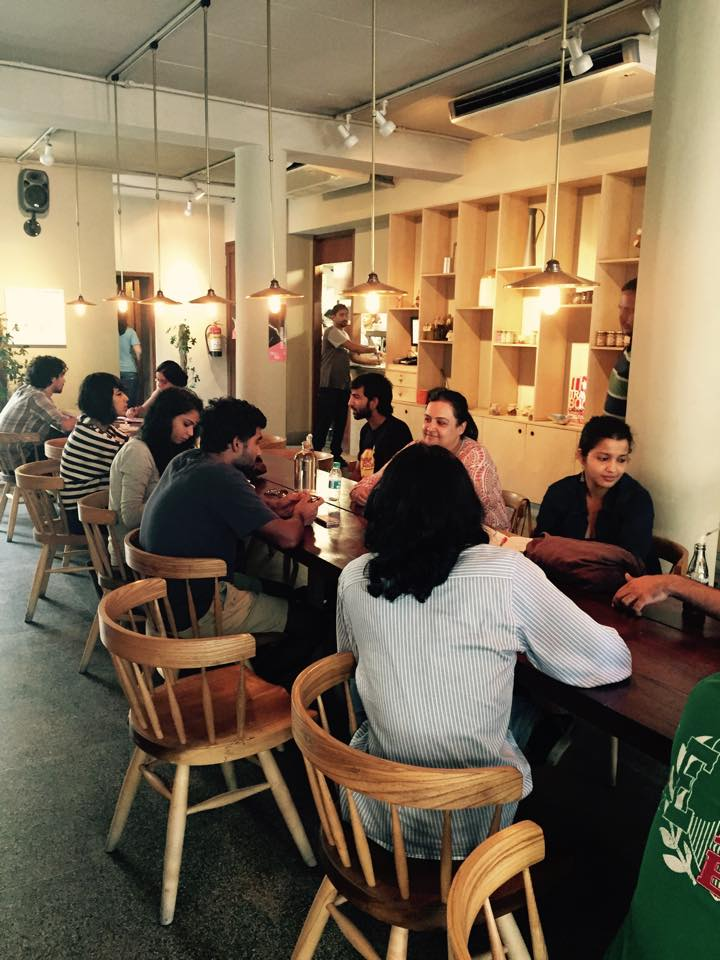 Pic by - Whistlingduck.in
Enjoy your food outdoors at a place called the Whistling Duck on SCO 10, near Back Lane at Sector 26. European, Asian, and Indian fare is served here along with crowd pulling facilities like free WiFi. It would be unfair for this place to dish out such tasty food and not have a bar of its own, so the Whistling Duck comes with a fully loaded bar that will surely quench your thirst. It opens at noon and serves faithful customers till 1 am. The drinks menu has a long list of beers, whiskey, rum-based, cocktails and mocktails. A must try is the soya keema Hyderabad rice and mushroom canopies. Just carry Rs 1500/- with you and have a great eat out experience. Be adventurous and try new items that are on the menu here. You will expand your culinary horizon with the food here.
4. Going the American Route -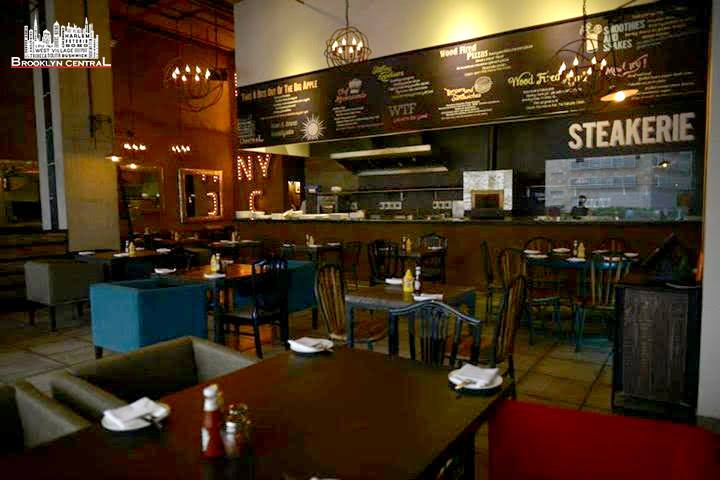 Pic by - www.facebook.com/brooklyncentralchd
Brooklyn Central at the Chandigarh Industrial Area is a place with a menu that is rich in American delights. It serves food from 11 am up until midnight and is a delight for the youth and working class. This is a perfect place to brunch or spends time during a free period from college. The chicken barbecue burger is awesome and the sangria to die for. With Wifi, college goers make up the crowd here. Waffles, casseroles and tapas make up its menu, but that's just like the tip of the iceberg with a long list behind. It would be best for you to call and make an appointment prior to your visit. An outdoor seating facility makes this place a contender on the list of best restaurants in Chandigarh.
5. Live Bands and Great Food at Aasma -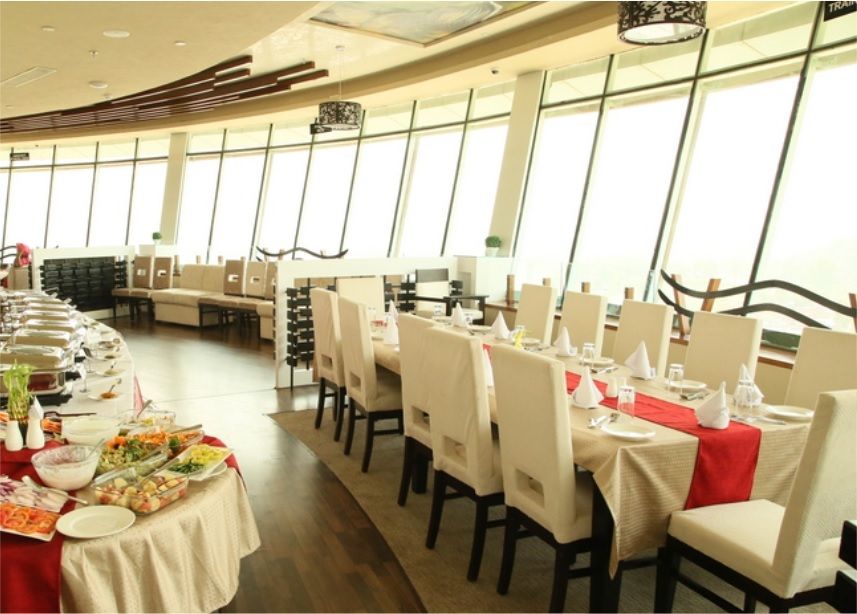 Pic by - Aasmarevolving.com
Aasma at the Amravati NH22 Mall is a famous eatery that records a great footfall round the year. The place serves the usual Chinese, Mughlai, Continental and North Indian dishes with a bar to hElp one guzzle down all the food. This is one restaurant that has a band performing live while you eat. It starts service at noon and closes as 3:30 pm only to open up again at 7 pm and the final order is taken by 10:30 pm. Drinks are served from 5 pm to 7 pm. Your cravings for salads will be satisfied with their Caeser salad, sunshine pasta salad, and grilled fish morsel. The murgh khumb shorba is a crowd winner while the fresh fruit raita is a refreshing deviation from the usual. Prices are competitive and you will need to shell out at least Rs 1500/- to dine here. Nevertheless, this place is great to visit and explore the food.
6. There is always a First Time - at Virgins Courtyard -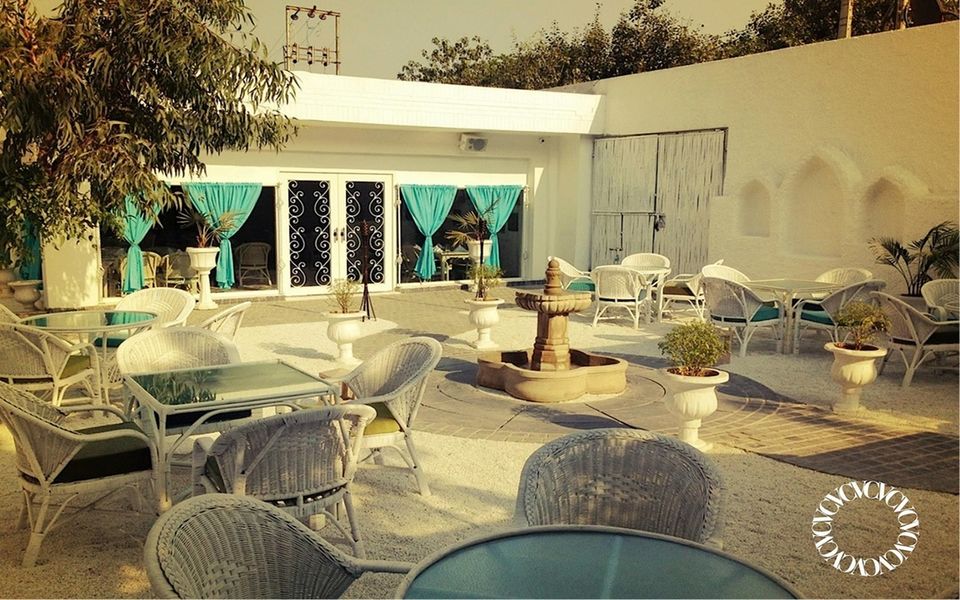 Pic by - Virgincourtyard.com
Virgin Courtyard on Madhya Marg is a dark horse on this list of best restaurants in Chandigarh with its Italian cuisine. A 12-hour service timing from 11:30 am to 11:30 pm, you have a good option to eat out. The entire place is done up in blue and white which is soothing to the eye. It is equipped with a bar and like most of its competitors, offers free WiFi and an outdoor seating area to those who want to eat under the stars. You must eat their baked ravioli and pizzas that are a hell lot different from what other places serve up in the name of Italian food. No, this place is not suited for school goers as the pricing is a bit on the higher side. You will pay a minimum of Rs 1500/- on your dine out here. Eat away.
Check out other articles on -
Best Restaurants in Gurgaon, Best Restaurants in Udaipur, Best Restaurants in Guwahati, Best Restaurants in Mumbai, Best Restaurants in Delhi, Best Restaurants in Kolkata, Best Restaurants in Pune, Best Restaurants in Chennai, Best Restaurants in Ahmedabad, Best Restaurants in Noida, Best Restaurants in Bangalore