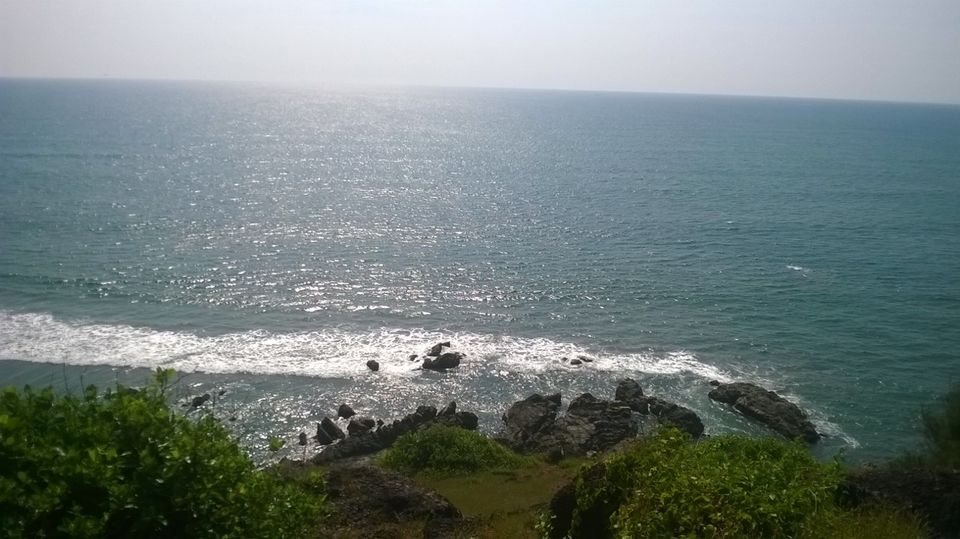 Took a night bus from Bangalore and reached Goa at around 11 a.m. but just to get from the state border to Panjim (the capital) took about an hour, thanks to traffic! Weather was great. No rain, clear blue skies and brilliant sunshine....and this was August. Cramped limbs and starved stomachs notwithstanding, we got off and immediately made our way to North Goa to find ourselves a place to stay.
It wasn't yet 'season-time'....as the locals call their tourist season and it took us all of 15 minutes to find a nice decent home-stay a short walk from the Calangute beach. Impressed by the size and cleanliness of our room, we took quick showers to wash off the fatigue of the journey. Then it was time for lunch and to hire a bike for the duration of our stay.
Compared to other tourist destinations in India, I found Goa much more expensive, both in terms of stay and food. Each meal would easily set us back by 700-1000 INR and on off-season the home-stay was charging us 1200 INR per night. But hey! This was Goa! So we weren't complaining.
The best way to explore Goa and its myriad beaches is to hire a bike and drive through. Armed with a road map we were forever whizzing through the green countryside from one beach to the next.
So the plan was to get to Arambol beach to watch the sunset and oh what a drive it was! We lost our way did more than a couple of extra kilometres on the wrong way and then raced the sun to make it on time. Make it we did, with time to spare, but my companion lamented it was not the same beach that he had wanted to show me. Anyway, that did not stop us from sitting at yet another shack on the beach to enjoy some local port wine.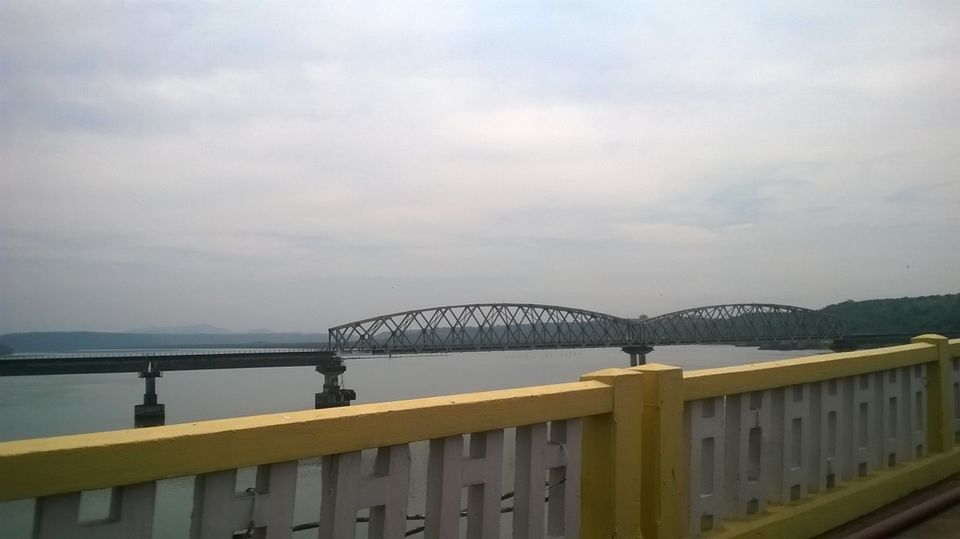 Beach bums, hikers, music-lovers, history buffs, lazy holidaymakers, honeymooners, families....everyone loves Goa. And sure....what's not to love? It has something on offer for every one.
Post-lunch and after a pleasant and unhurried bike ride we found ourselves at the Aguada fort. There were some tourists milling about but the place held its own tranquil charm. Another advantage of coming to Goa in the off-season, we mused. The fort dated back to the 1600's and was all moss-covered dark laterite rock commanding a panoramic view of the sea.
Next stop was a beach shack at Anjuna. A visit to laid-back Goa would be incomplete without putting one's feet up with a beer in one hand and a cigarette in the other watching the waves crash at Anjuna beach. Special mention of the extra salty dry chilli chicken…..totally hit the spot!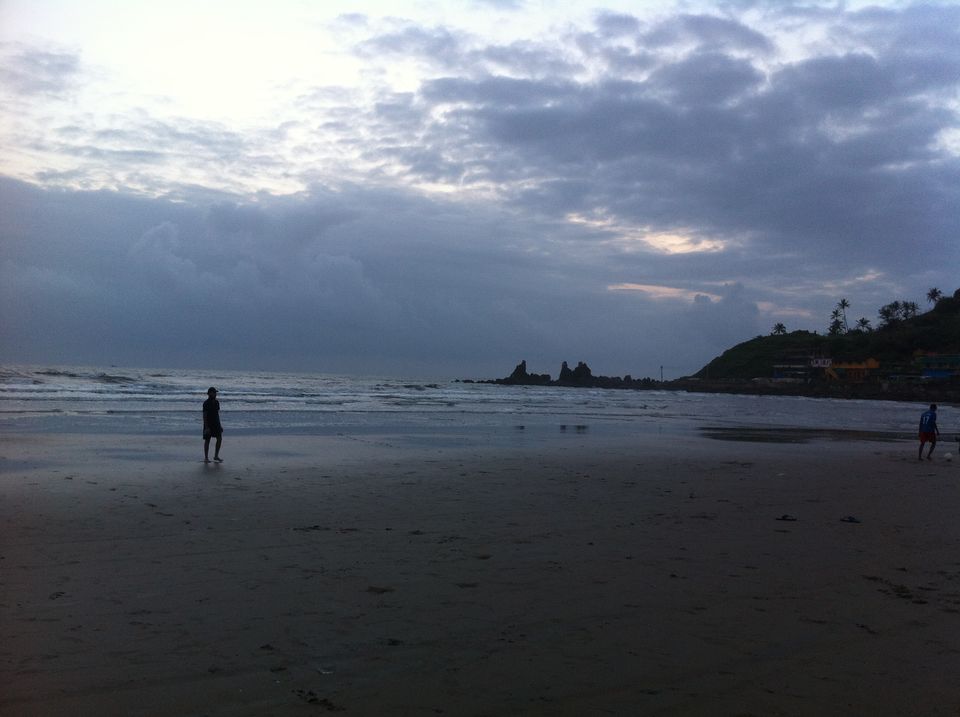 Next morning we decided to give the beaches a miss and head for Old Goa. After quick showers and a simple poori-bhaji breakfast, we were on our way. Captured: a glimpse of the road to Old Goa. It was an hour long journey but it was a beautiful ride.
In Old Goa we just became quintessential tourists and did the mandatory church sightseeing. The Bom Jesus church was massive and most sculptures were covered in gold film. We clicked pictures, lit candles and posed in the arches outside.
A bit of planning after our church visits and by lunch time we found ourselves at Martin's, the most famous and authentic Goan restaurant in all of Goa. Fair warning: it might take any first-timer a while to find this eatery which is tucked into the by-lanes.
A crab in Richad spices and Chicken Xacuti were ordered and devoured. Desserts were also lovely....the famous Goan Bebinca is a must-try. This restaurant, with its walls covered in Mario Miranda paintings boasts a bustling clientele and has live music and much dancing and merry-making during the dinner hours. A true slice of Goa!
Very close to Martin's was the Betalbatim beach. It was an empty crescent of yellow sand with very few people. Much unlike Baga and Calangute beaches in North Goa where we were staying. Wet our feet and walked along the beach for a while. Very peaceful!
Miramar beach was a bit of Juhu Chowpatty in Goa. The posh locality, the well done up houses, the stores housing brands, clean promenade-like roads…….it was a surprise to drive through. Then we took the ferry across the river with our bike along with a lot of other people. Saved on time, enjoyed the setting sun and it was free!!!!
Dinner at Britto's……soft lighting, live music and a beach setting offset by the throbbing hum of a restaurant full of conversations. It was the perfect dinner, followed by a walk on the beach on the last night of our trip.
Frequent Searches Leading To This Page:-
Best Tour Packages for Goa, Goa Tour Package for Couple, Best Travel Packages for Goa, Best Goa Trip Packages, Goa Holiday Tour Packages, Top Goa Packages for Family, Goa Honeymoon Packages from Delhi