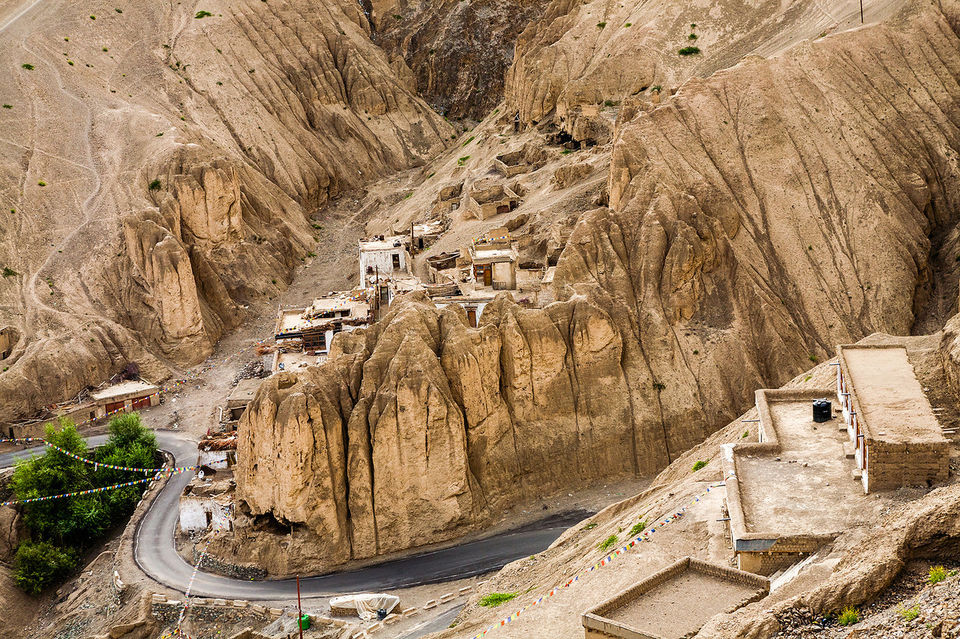 A journey to the Himalayas, has been termed, by many, as an experience of a lifetime, a soul-satisfying escapade that can't be matched by any other. And Ladakh is like the pivot of this adventure. However, if you're a corporate employee, like the many of our generation, then getting more than a week off to travel is like having Christmas gifts handed out to you by Santa Claus himself.
But even if you have just five days to get around, get relaxed and get back to your cubicle, here's an easy-peasy itinerary to help you make the most of your time.
Day 1: Land at Kushok Bakula Rimpochee Airport and focus on acclimatising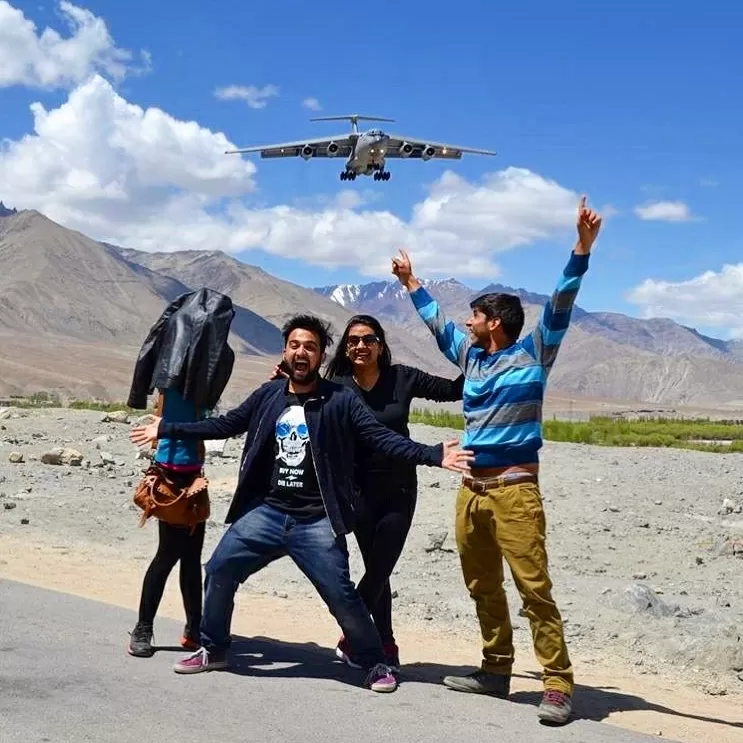 We'll save the road trips for when the boss has been a little more generous in granting a holiday, but for now let's stick to the trusted old flights. And if you book about a month in advance, it won't burn a hole in your pocket either.
If you're coming from plains, your body cannot take running, jumping, smoking and drinking on the first day. Spend the day relaxing and eating, and getting acclimatised to the change in air pressure and temperature. Light walks around the market should be fine, but don't go for anything too strenuous, especially if your fitness level is close to zero because of being chained to a desk for nine hours a day.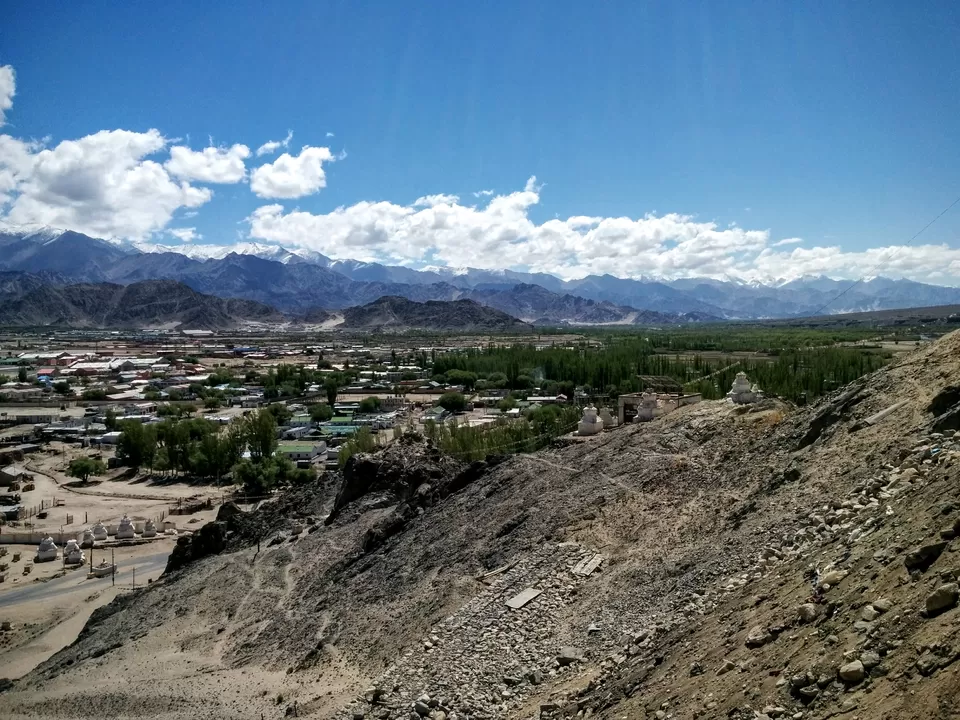 If you're feeling particularly adventurous, try your hand at rafting. It starts is in the Sangam Valley at the confluence point of Zanskar and Indus rivers. The rapids aren't as strong as Rishikesh though.
Your earlier qualms about not having a road trip will take a backseat here. Although you can't technically drive in ladakh unless you bring your own car because tourists or travellers cannot get cars on hire, but even with being driven around, the thrill doesn't diminish. By the end of the journey, you'll be thanking your stars that you weren't the one driving, trust me. This picturesque eight-hour journey will give you a 360 degree view of what life is like in this place.
Don't forget to stop for momos and chowmein at one of the many pop-up eating joints along the way to Khardung-La. Carrying juices and light snacks is also a good option. But whatever you do, make sure you don't overeat.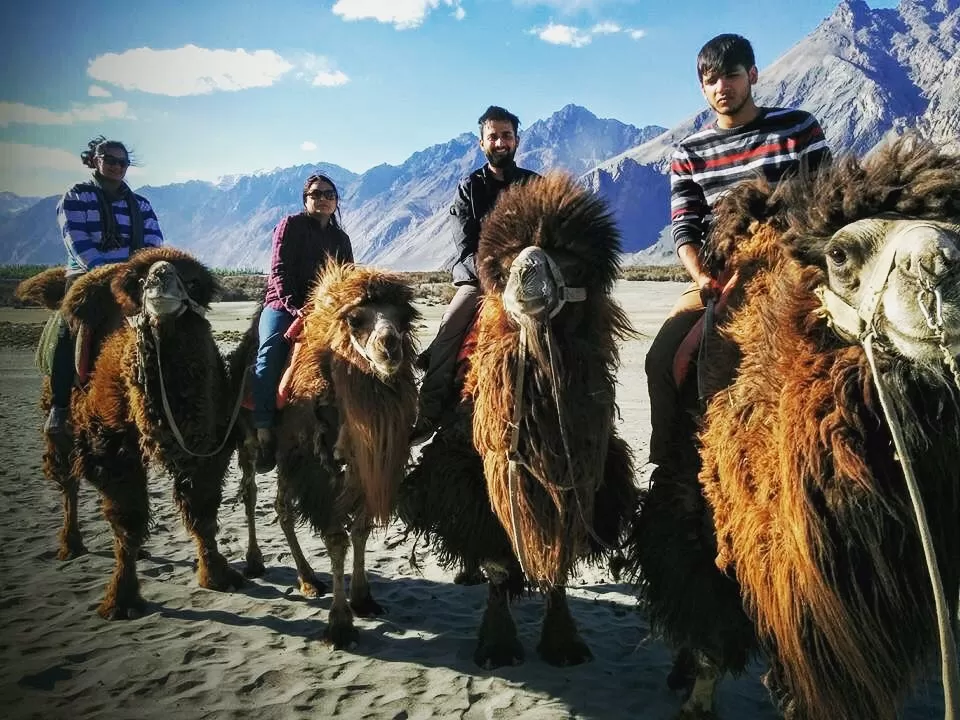 Day 3: Leh to Nubra Valley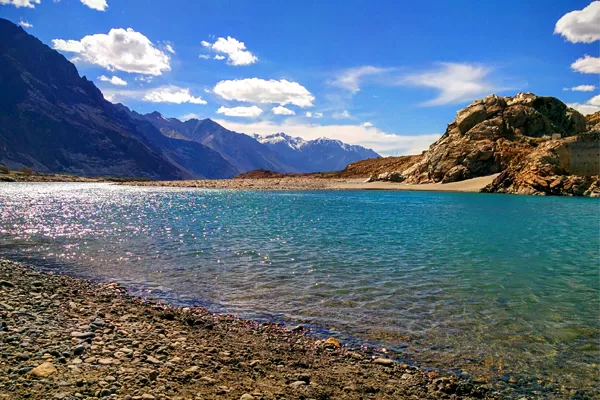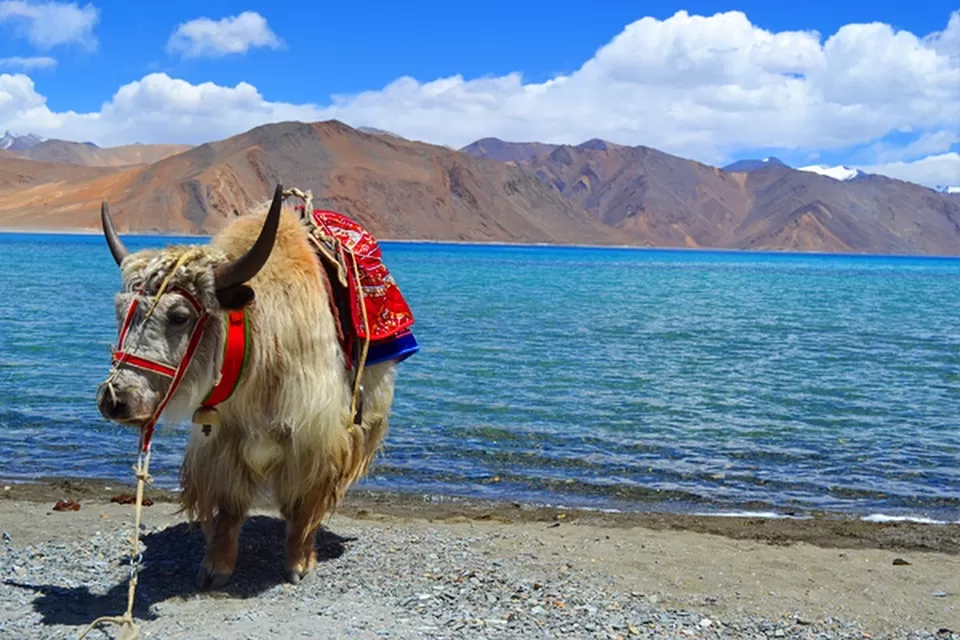 Move around, talk to the locals, visit the market—the city has so much to offer in terms of cultural experience that you will not realise how fast the day goes by. A real contrast to how slow the time goes by when you're waiting for the clock to strike six on a Monday.
If you're a history lover, the Leh Palace offers a unique experience, as does the Hall of Fame, a war museum located near the airfield. Visit the Sanchi Stupa and the monasteries around the city for an insight into Buddhist culture and its predominance in the area. The view all around is spectacular and the silence is inviting.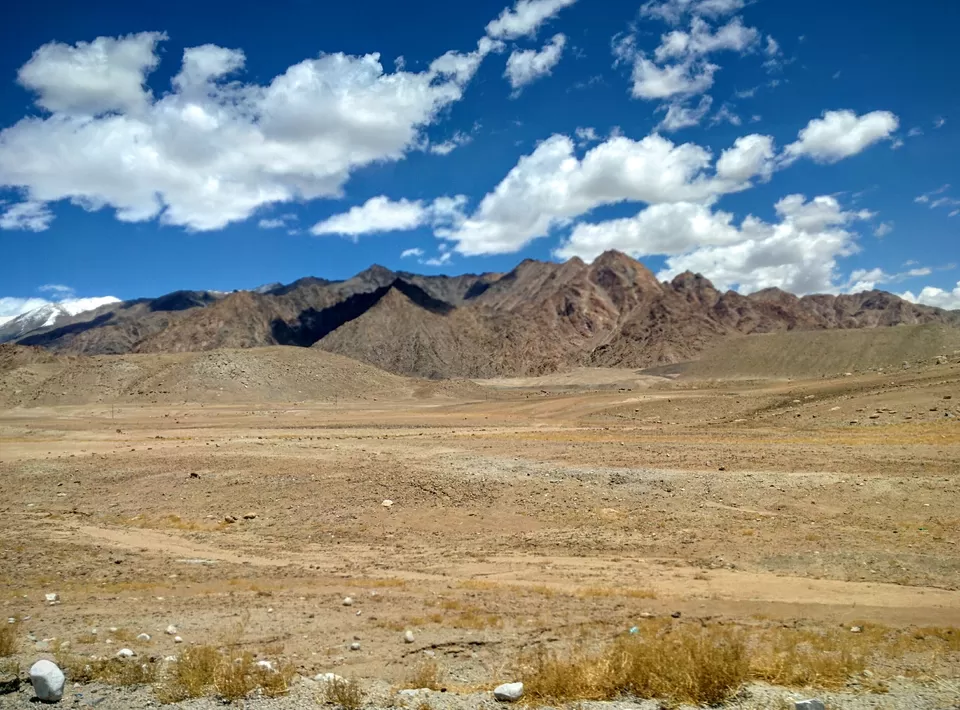 Day 2: Get acquainted with the city and visit the places around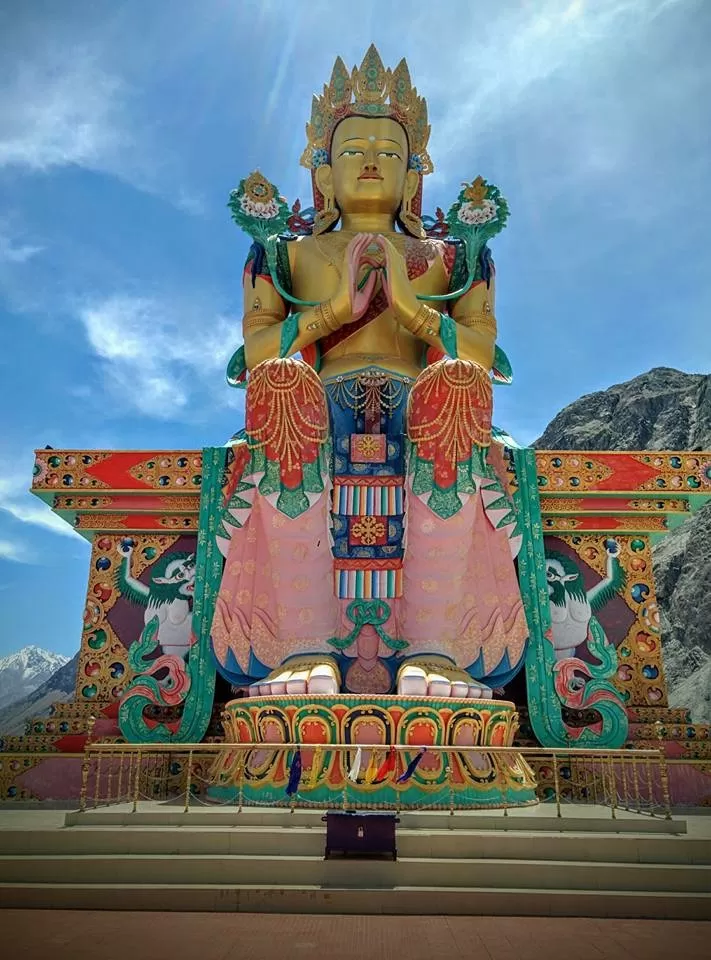 Book a resort (preferably in advance) near the city centre so you have easy access to markets and restaurants. Transportation within the city and state can get expensive, so you'll want to factor that in while planning.
If the weather is good and you start early, you can reach Nubra Valley by late afternoon. And even though you'll be more than a little tired, don't just rush to your accommodation. Opt for the double hump-camel ride instead, or the ATV racing on the sand dunes and you'll be refreshed in no time. Ask your resort guys for a bonfire at night and have dinner under the canopy of stars that blanket the night sky here.
Another day on the road, this journey also takes about eight hours. It's better to start early so that you reach Pangong well in time to enjoy everything it has to offer. It is possible to do a day trip to Pangong and head back to Leh the same day if you have a flight to catch on the fifth day, but the real beauty of the lake lies in spending a night here. For this, you really need to plan ahead because if you're not getting a tent or room right on the bank, there's no fun in that. You can of-course carry your own tent and take permission to set it up right next to the lake.
After the release of Aamir Khan's 3 idiots, the place has become highly commercialised and you'll find a lot of garbage and plastic lying all around. The best time to visit therefore is right before the start of the tourist season in May.
Day 5: Pangong to Leh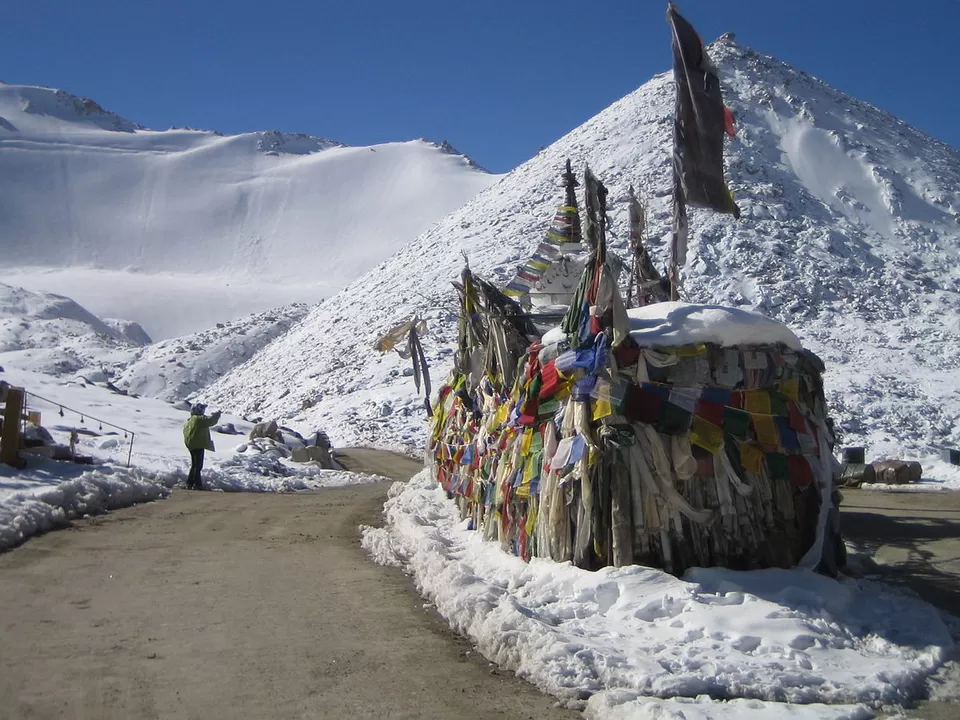 Ask your driver to take the route through Chang-La and you'll be delighted. Although the roads aren't the best, the view is spectacular and you can play with snow along the way, even in summer. Spend the night in Leh again and leave for your city in the morning, invigorated and infused with a new life.
________________________________________________________
Best time to go: The beginning of May, right before the start of peak season
How to go: Flight if you're a corporate slave, road trip from Delhi if you are a traveller and have more time
What not to do: Don't consider yourself a superhero and don't smoke and drink on the first few days here
What to do: Click loads of pictures. How else are you going to make your colleagues jealous?
Frequent Searches Leading To This Page:-
Best Tour Packages for Ladakh, Ladakh Tour Package for Couple, Best Travel Packages for Ladakh, Best Ladakh Trip Packages, Ladakh Holiday Tour Packages, Top Ladakh Tour Packages For Family