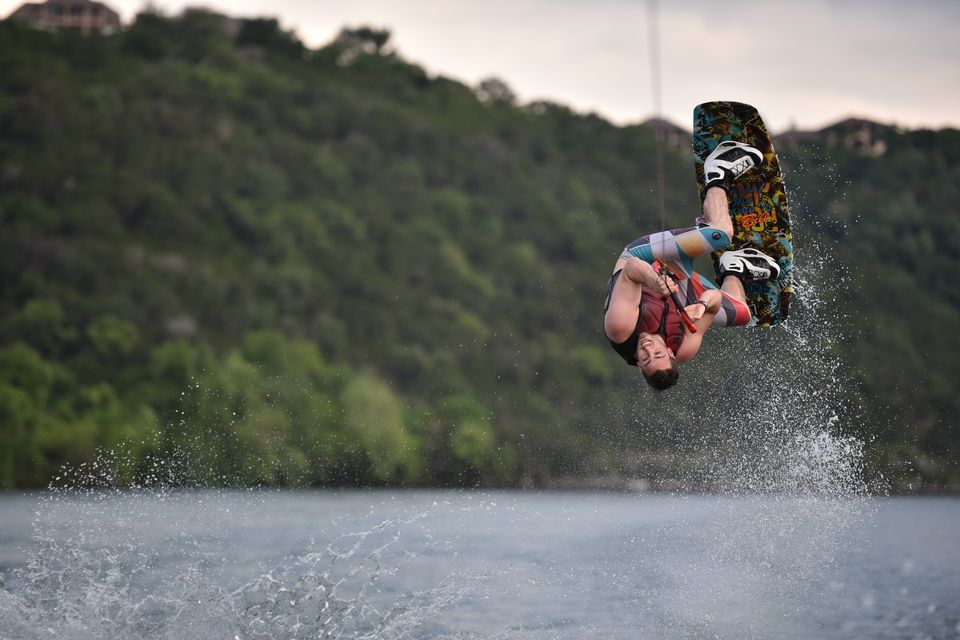 From the tallest peak to the bottomless pit, humans have learned to wield technology, used a few to misuse but a great deal to amuse.
Someone wise once said that with great technology, comes a great water sport. If you think the son of God was the only one who could walk on water, think again. Wakeboarding now lets you too.
What is Wakeboarding or Skurfing?
Picture a person tied to a motorboat, skiing behind it..... with only a board to keep them company. No fancy protection, just bare naked feet on a board, cruising waters at alarming speeds with nature's adrenaline coursing through.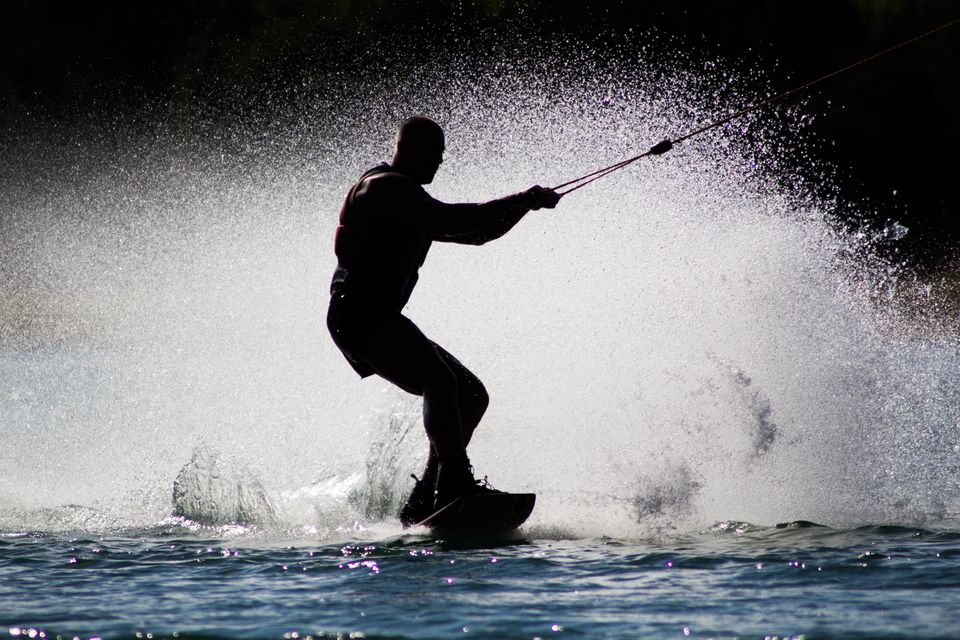 The birth of this swashbuckling water sport dates back to 1985 in the American city of San Diego, California when a young Tony Finn wakeboarded for the first time by fashioning a Skurfer - cross between a water ski and a surfboard.
Ever since that fortuitous day, wakeboarding that started out as a stunt has evolved into a sport and spread to every nook and cranny on this planet. It has witnessed some remarkable people accomplishing some remarkable feats. If you wish to pump up your adrenaline or live on the edge, here's how to get started on the sport.
Prerequisites
If you want your experience to be fruitful, pay very close attention to these guidelines.
1. Boat: Essentially one that can travel at a speed of 25 mph/ 40 kmh. While there are boats tailored for wakeboarding, with smaller wakes that can travel at faster speeds, I suggest you get in touch with the Wakeboard and the Water Ski Federation of India to know more.
2. Wakeboards: Buoyancy devices that are crafted using fiberglass built around a wood core or a foam core.
3. Wakeboard bindings: These are boots that attach to your wakeboards. Be sure to pick a pair that is a comfortable fit for your feet & wakeboards.
4. Handles & harnesses: A skier holds onto a handle at the end of a rope that is tethered to the boat. These ropes measure anywhere between 55ft and 70ft and have a safety release to disconnect the rope and the handle from the boat. Ropes are made of poly E or spectra or nylon while the handles are coated with plastic.
5. Barefoot wetsuit: A neoprene rubber suit that doubles as a floatation device is handy in maintaining buoyancy, stability and flexibility in different temperatures.
6. Fins: Different kinds of fins are worn to serve different purposes. Shallow fins are worn to perform surface level tricks on the water while moulded fins are worn for lesser drag and greater control. Some wakeboarders also prefer riding finless although I firmly advise against it.
7. Helmet: Though optional, it is key to sport a helmet before diving in unless you're a pro. Helmets that are lined with Neoprene are preferred over other types. Pick helmets that prevent water-logging within.
Now that you've been walked through the basics of wakeboarding, it's time to know where you can finally spring into action in India.
Wakeboarding centres across India
Goa's coveted array of offerings never cease to dazzle. This tropical exotica is home to some of the edgiest adventure sports in the country. Be it moonlight kayaking, paragliding or wakeboarding, Goa is where the action is and here are the places you can catch some of it if you're up for wakeboarding.
Location: Mandrem.
Contact: 098500 50403
Location: Calangute
Contact: 098900 47272
Location: Website only
Contact: 91 8758039485
As a state renowned for tourism, it comes as no surprise that there is more to Karnataka than meets the eye. Besides priding itself on fresh coffee plantations, tranquil hill stations and tech hubs, Karnataka has embraced aquatic adventures too.
Location: Kilpady, Mangalore
Contact: 91 96631 41146
If one is to wakeboard, one might as well wakeboard in style along the most picturesque landscape India has to offer. Nestled between two mighty rivers, resting on the foothills of Himalayas in the Doon Valley, is Dehradun. Here, is a resort specialising in water sports and its state of the art infrastructure.
Assan Barrage Water Sports Resort:
Location: Subhash Road
Contact: +91 135-2740896
Things you must know beforehand
1. The ideal season to wakeboard is between October and May when clear skies and calm waters are likely to enrich your experience.
2. Wakeboarding costs might vary between Rs. 1800 and Rs. 5500 an hour depending on location, infrastructure, rentals, value additions and time.
3. Put safety before everything - I cannot stress this enough.
4. If you wish to dig deeper into water sports in India, tap here.