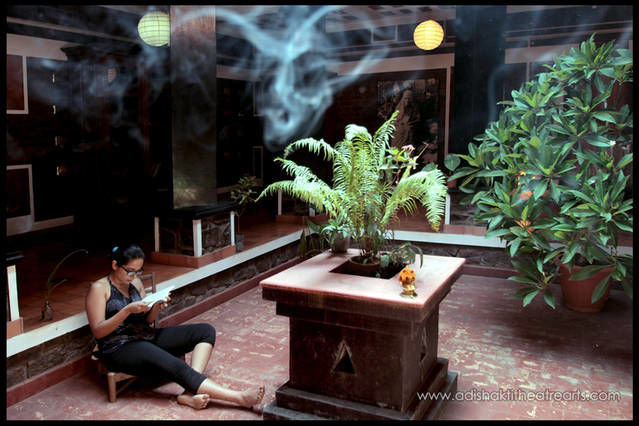 I have always believed that hotels are for sleeping the night, dumping your bags or having a clean bathroom to bathe. Hence, I always try to look for places which are basic and avoid spending a lot of time there. But my home stay in Auroville, Pondicherry was an experience in itself.
A salt water pool, organic living, yoga classes, a lotus pond and a bougainvillea boulevard.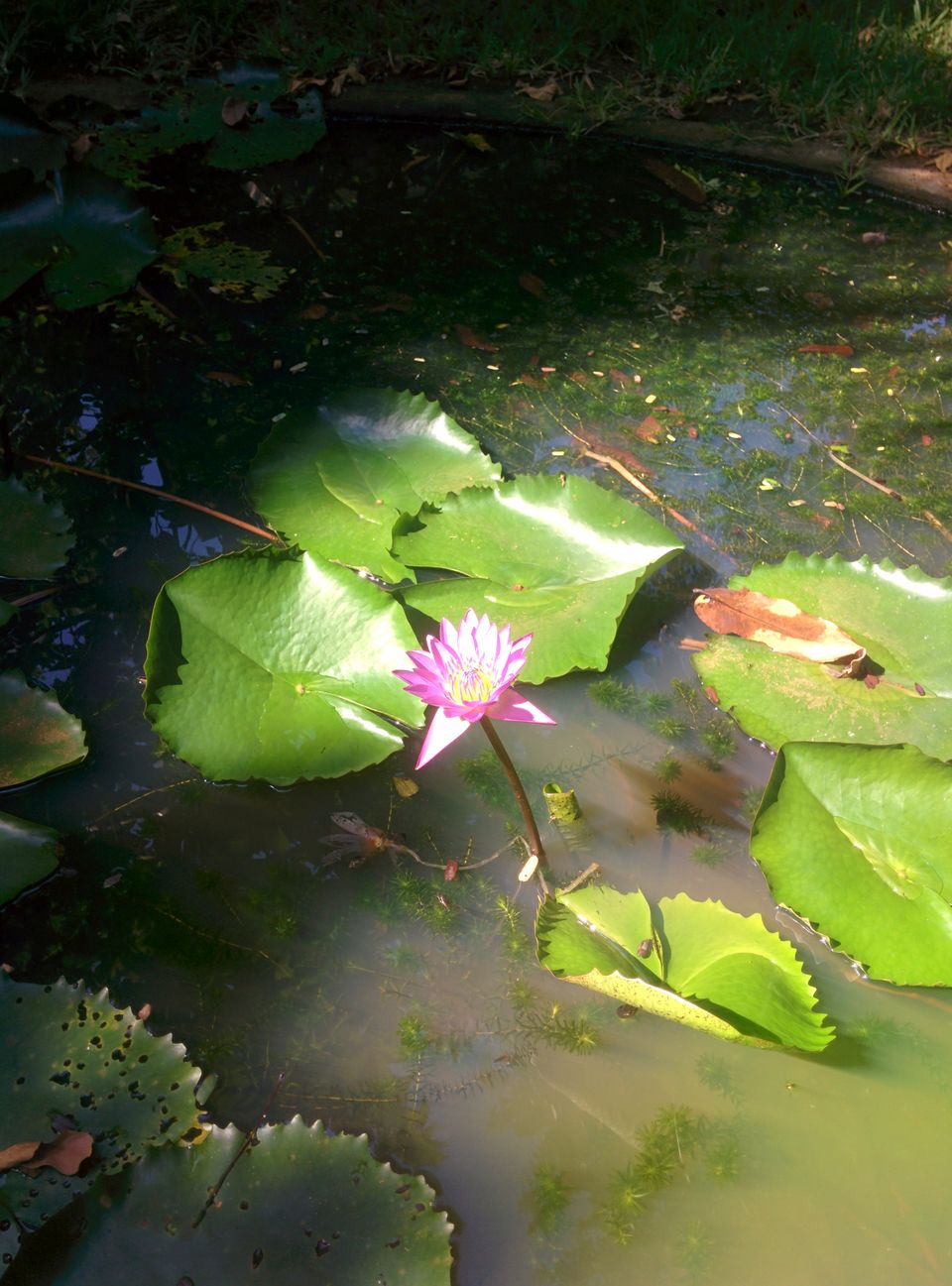 Ah, do you find places like this in India?
And the prices, that's a steal. Only INR 3000 per day for a double occupancy room!
Welcome to Tranquil, a quaint accommodation secretly located away from the humdrum of Pondicherry town, in Tamilnadu India.
Found it on Airbnb while browsing for places to stay. Tranquil has its own rustic; Tamil style architecture and a surreal artistic vibe.
It is a home for a community of performing artists / theatre group called Adishakti.
Listed on Airbnb, the place is available for 3000 INR a night + around 400 INR as service charge. The price is for a double occupancy room along with free breakfast. This is quite a steal given the warmth of the host - Nimmy along with Dhavamani, Raju, Laxmi and the rest of the house staff.
About the Host :
Nimmy is an amazing host. She will welcome you will a warm smile and a hug. She is trained in Mohiniyattam and Kuchipudi dance forms. If lucky, you will see the group perform / practice in their artist centre. Unfortunately when we arrived, they were headed to Chennai for a show.
About Tranquil:
Spread over 3 acres, it consists of private bungalows, community homes, a performing centre, kitchen garden, a lotus pond and a beautiful salt water pool.
If you are a family, choose a private bungalow, but the community homes is where I would recommend to stay. Specially if you are a solo traveller. The homes have a private bed, but the living room, kitchen, reading rooms are shared. These are places to interact and share experiences with fellow travellers
Every community home is modelled differently with a unique eco-friendly mud construction.
However, rustic charm is accompanied with modern amenities like WiFi, AC, hot baths and house staff to clean your rooms.
Tranquil boasts of a salt water pool and a dip in it is rejuvenating. The lotus pool is blooming with flowers and the walkways are strewn with bougainvillea.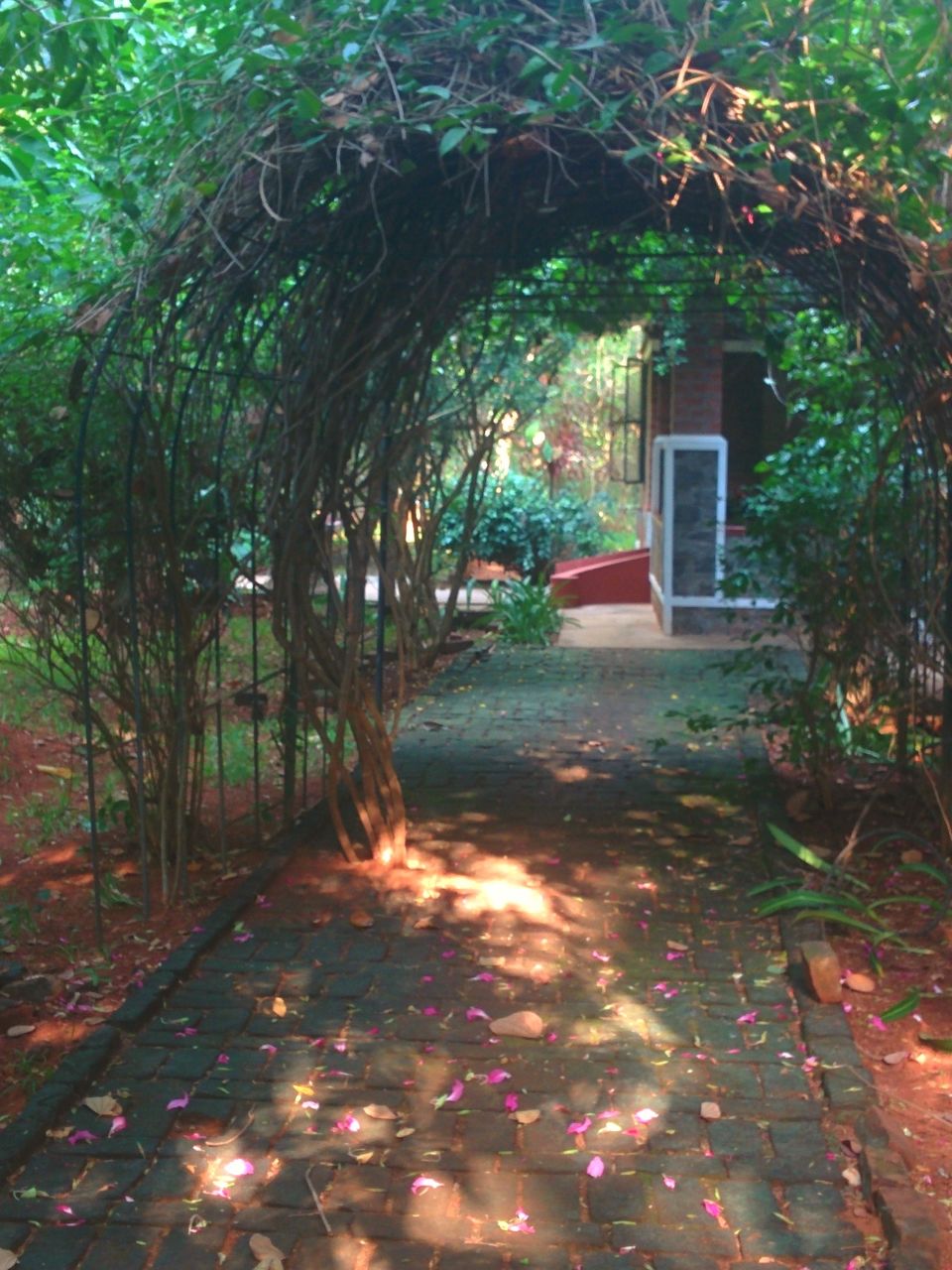 Our Room :
The place makes you feel at one with yourself instantly. Our house was a 4 room Tamil style mansion with life-size portraits of Mother and Sri Aurobindo adding to the magic of the place. Surrounded with vegetation, most of which is used to make food. The amazing lotus pond I spoke about before, was right outside our house and I really enjoyed sipping my morning cuppa overlooking tranquillity of nature.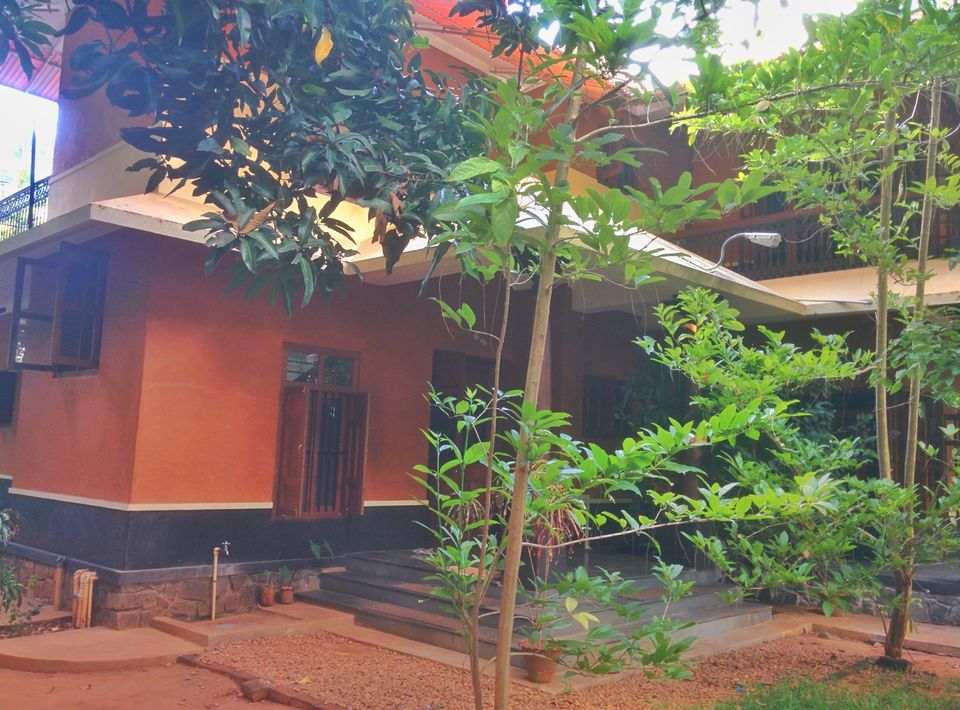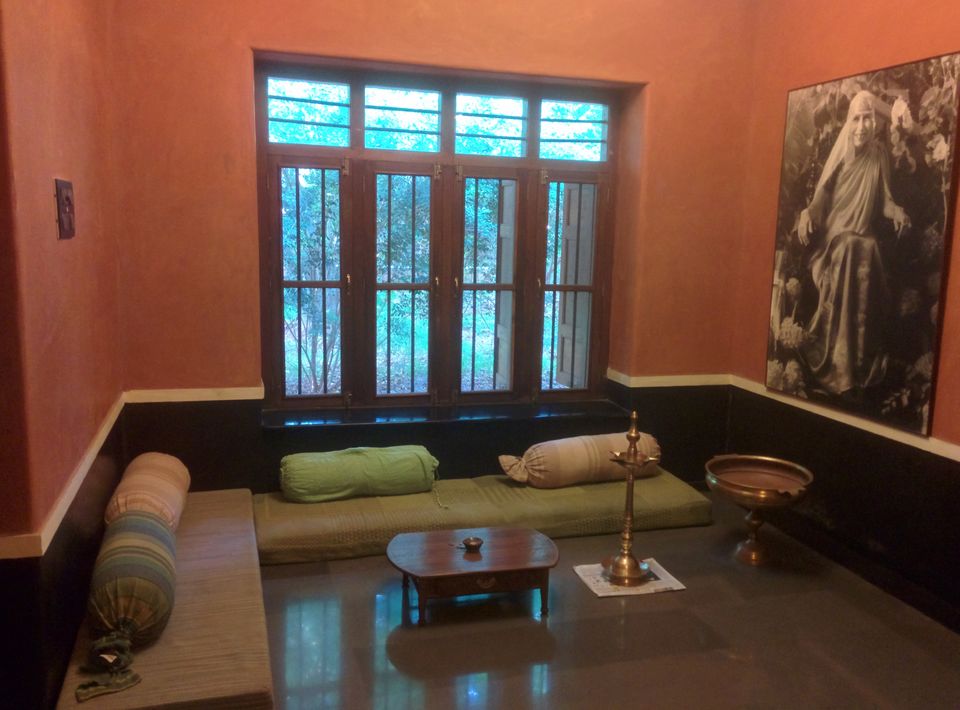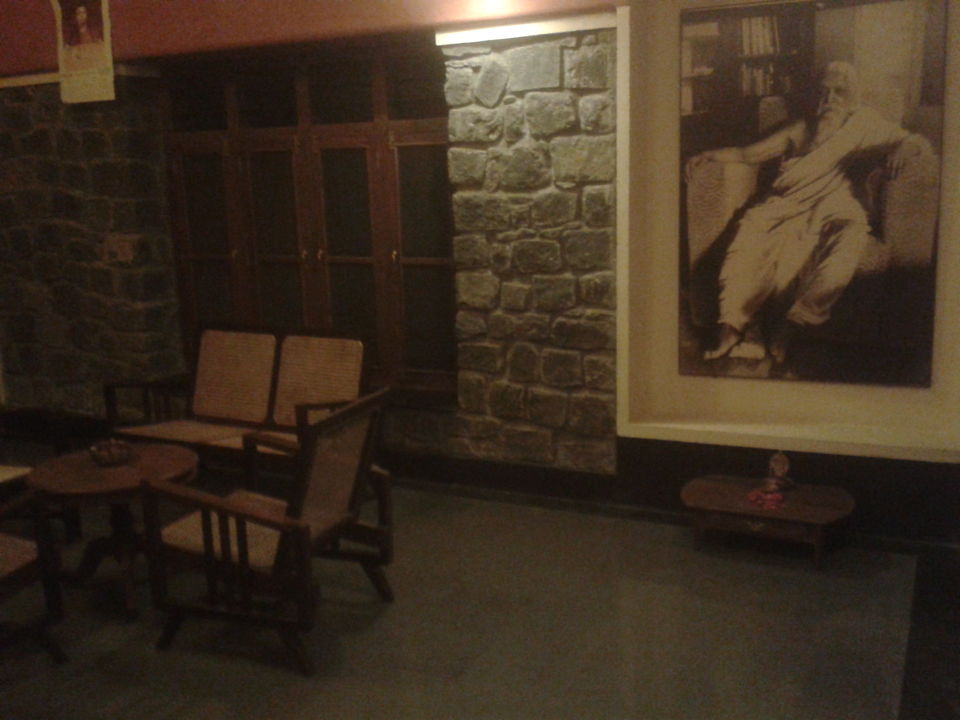 Living at Tranquil :
It's like living in your own house.
No one serves you food. You pick up a plate yourself, get a refill and clean the plate yourself.
Pro Tip : Make sure you reach the dining area on time to eat. Eating times are 9 am , 12 noon, 7.30 pm. These are standard times to get 'hot food'. They don't have gas or heating mechanism in the dining area and hence being on time is paramount.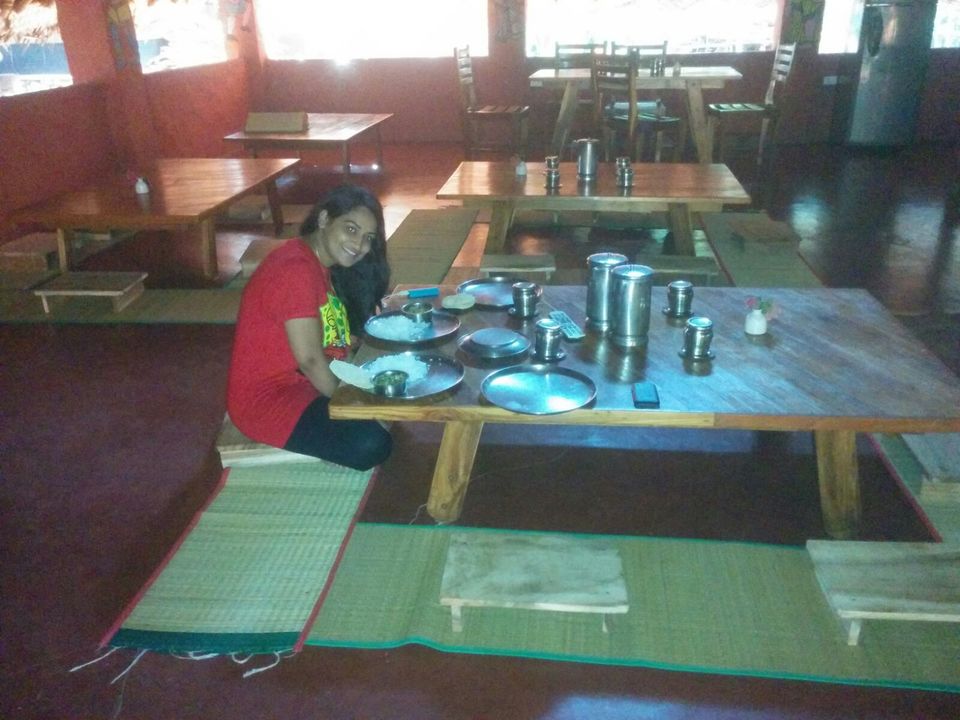 While our mansion was empty, the other one was full of foreign nationals, theatre/ architecture enthusiasts; those who have basically made Tranquil their home. Many of them have been coming to this place from 2002. It is exciting to meet people from different walks of life, Sara being one of them. Met her during breakfast and she instantly filled us in about places to go to and things to do in Pondicherry. Sara is a South African writing her PDH in an elective in theatre.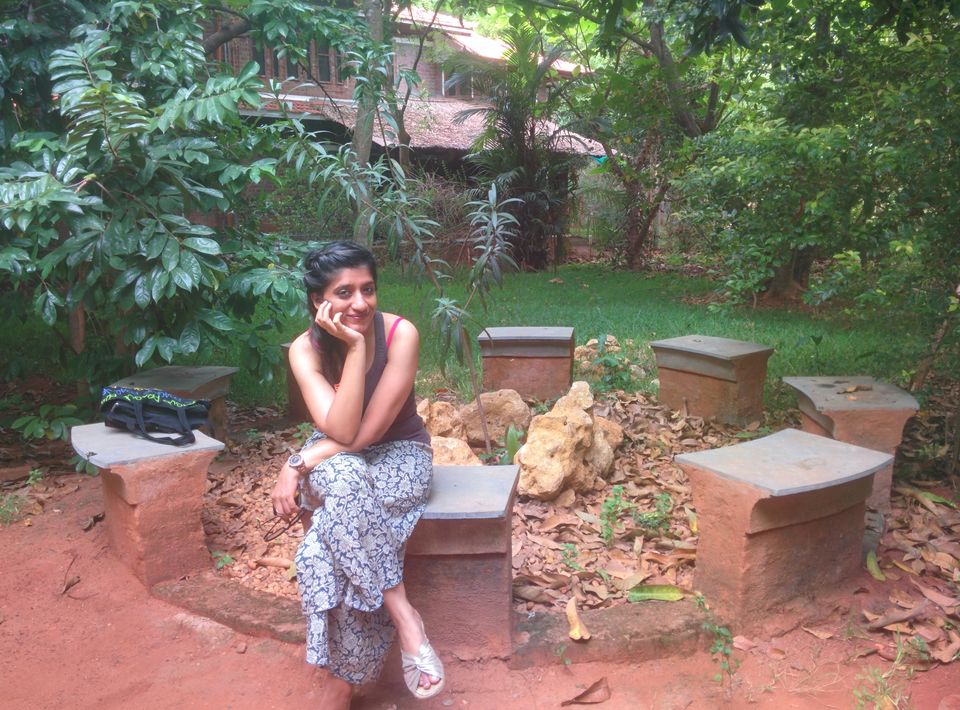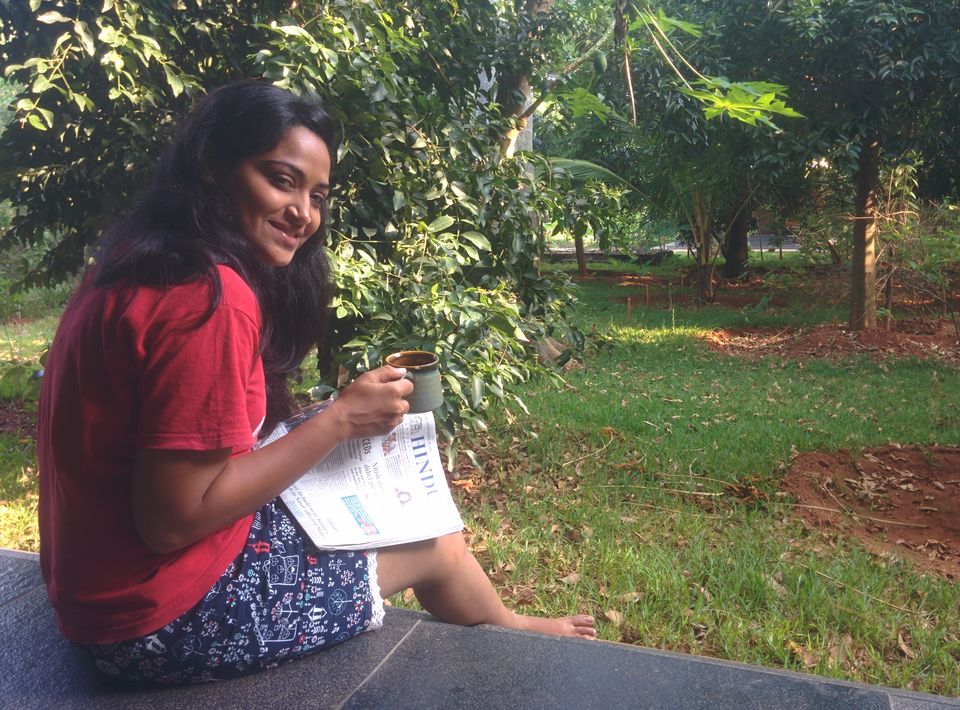 Right next to Tranquil is a yoga and martial arts learning centre. I met Nikhil who teaches Kalaripayattu, (Kerala martial arts) and Satya who teaches Yoga. Me and Vidya (my friend) went for the Kalaripayattu class in the evening and came out catching our breaths. I am a lazy person and don't exercise at all, hence 1 hour of intense Kalaripayattu had me panting all through out. I wanted to go for a Yoga class as well but could not find the time. Nikhil is a great Kalaripayattu teacher and he is also proficient in the Kalaripayattu massage which is a massage done by hands and legs and can only be done by a trained Kalaripayattu teacher. I chickened out on that and took the Ayurvedic massage instead which was also equally rejuvenating. These massages are available for INR 1000 per 1 hr. and Kalaripayattu/ Yoga classes only for INR 150 an hr.
To cut a long story short, Tranquil engulfs you in a blanket of warmth that you never want to get out of. Wish I could continue to live there forever.
Food at Tranquil
All the fad around organic food in our deceitful metropolis will scoot and run when they encounter the food at Tranquil. It boasts of a beautiful kitchen which is home to coconut, papayas, guavas and tangerine trees to name a few. Every item in the food is fresh. The drumstick in your Sambar or the coconut chutney in your plate, you know where it all came from - Tranquil's backyard.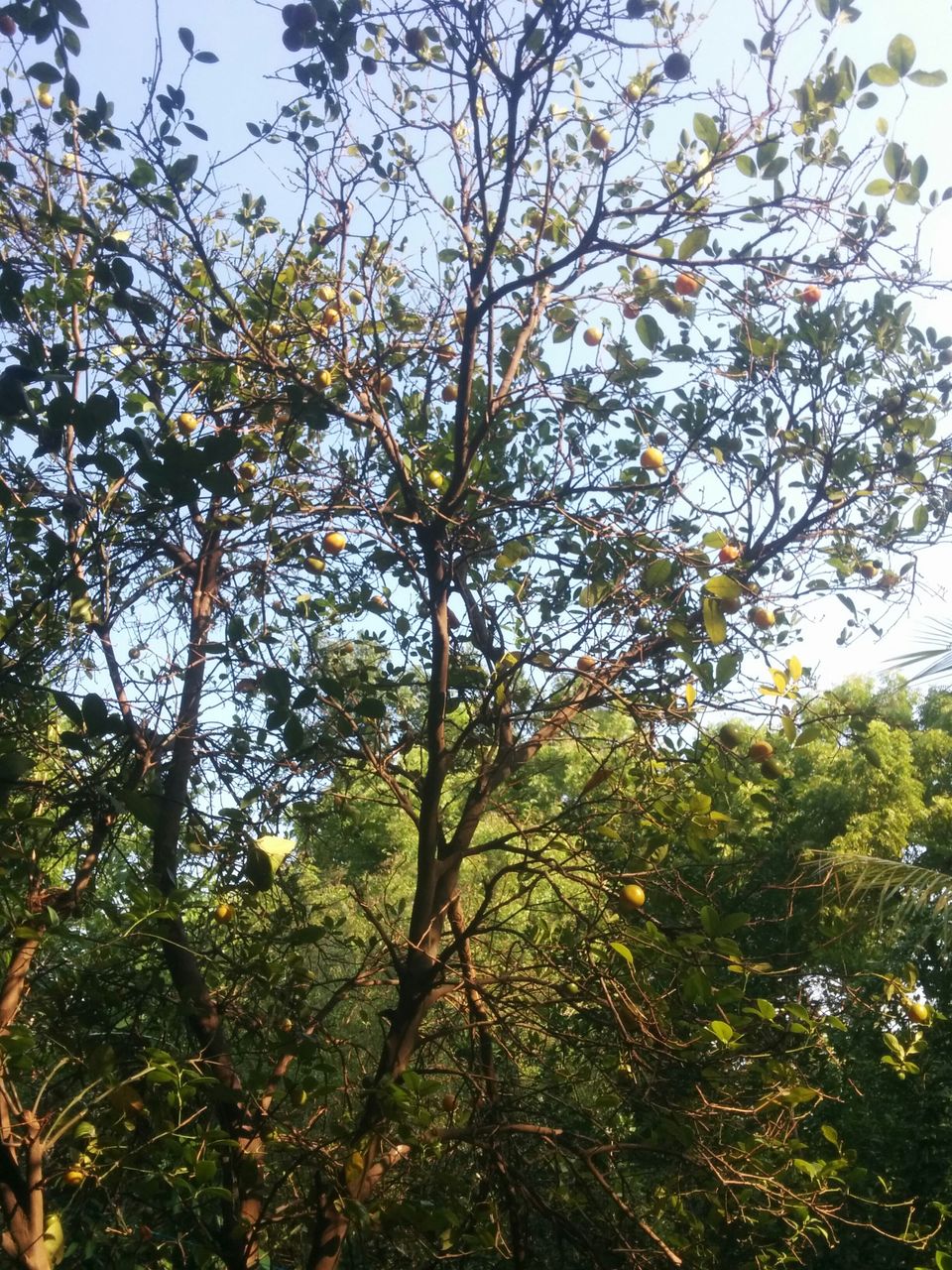 They have their own cows and milk them every morning making your morning tea so creamy that you will definitely have a milk moustache.
Cooking food? Forget gas, they cook it on firewood. Slow cooked with the love of Amma who comes from the nearby village to specially cook for you.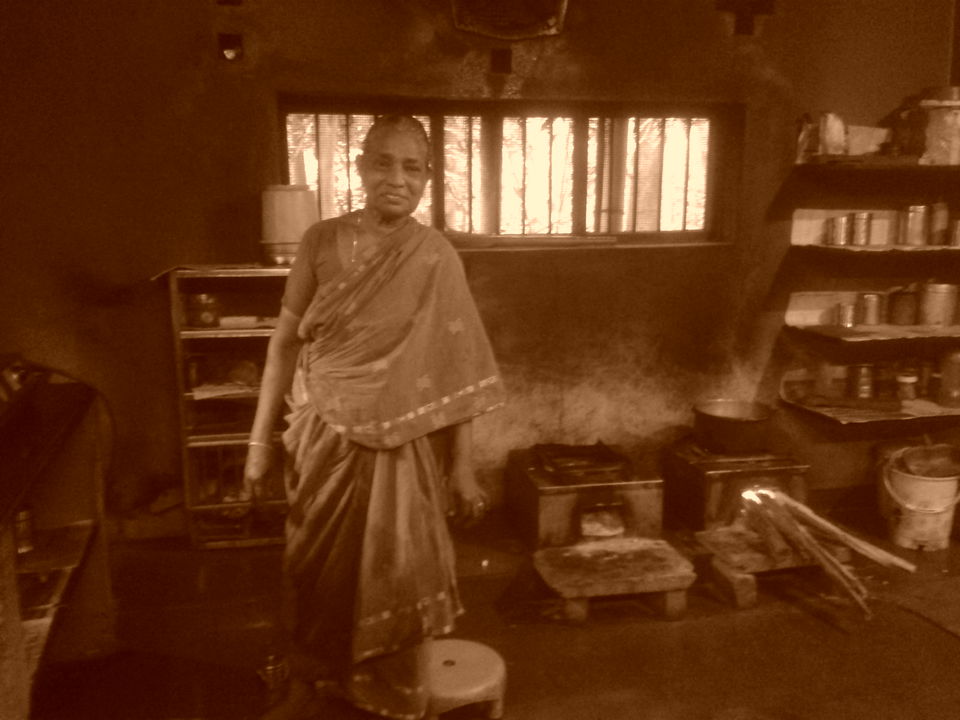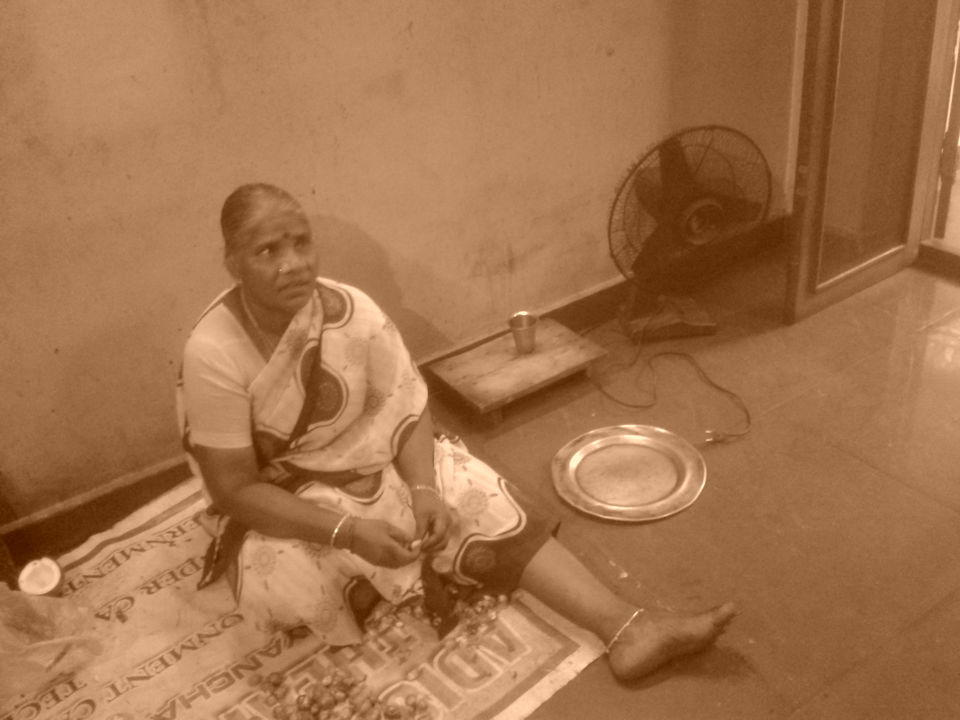 This place is very popular, and hence booked most of the time. You can book Tranquil on Airbnb by clicking on the link here
When to Visit :
Monsoons and winters are a great time to visit this place. Temperatures in Tranquil are quite cool due to the foliage and the unique mud construction of the bungalows. However since we were sighting seeing across town I ended up getting sun burnt. Thus June - July or October- December would be ideal months for a visit.