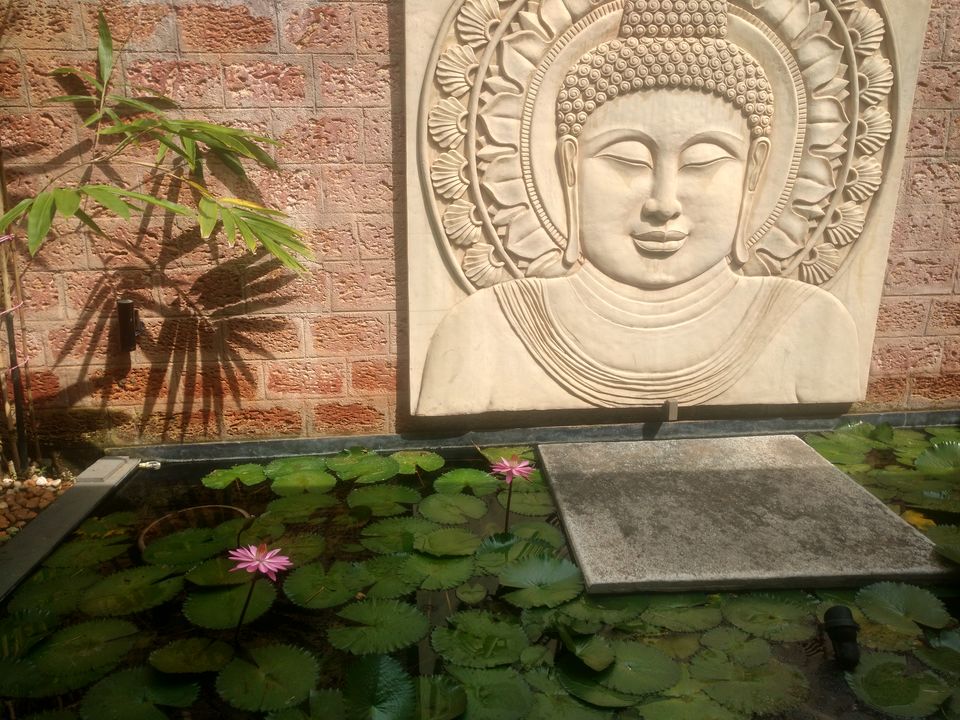 About Amanvana Resort Coorg
A luxury spa resort, Amanvana Resort Coorg is located on the banks of river Kaveri and is rated as the top 10 Riverside resorts in India by Condenast Traveller. Among many hotels, Amanvana Spa Resort Coorg definitely stands out with its private bungalows, sunken garden, best in class spa and delectable Coorgi cuisine. Amanvana Resort Coorg is designed to give you "me" time along with an enjoyable family time; all at once. There are 20-25 private bungalows, each with a private sit out and lotus pond. The resort is Eco- friendly and you will see its' evident love for nature in its landscaping and gardens.
Being Alice in Wonderland and falling down the rabbit hole : We are so busy running in our city lives that we forget to appreciate the pause. Amanvana Resort Coorg offers the perfect pause moment. No wonder the hotel is called " Rabbit Hole for the Soul". You will find traces of the theme everywhere. From the spa, to your bathroom. From secret hiding spots or to sunken garden where you can have your very own tea party. Have you found your mad hatter yet?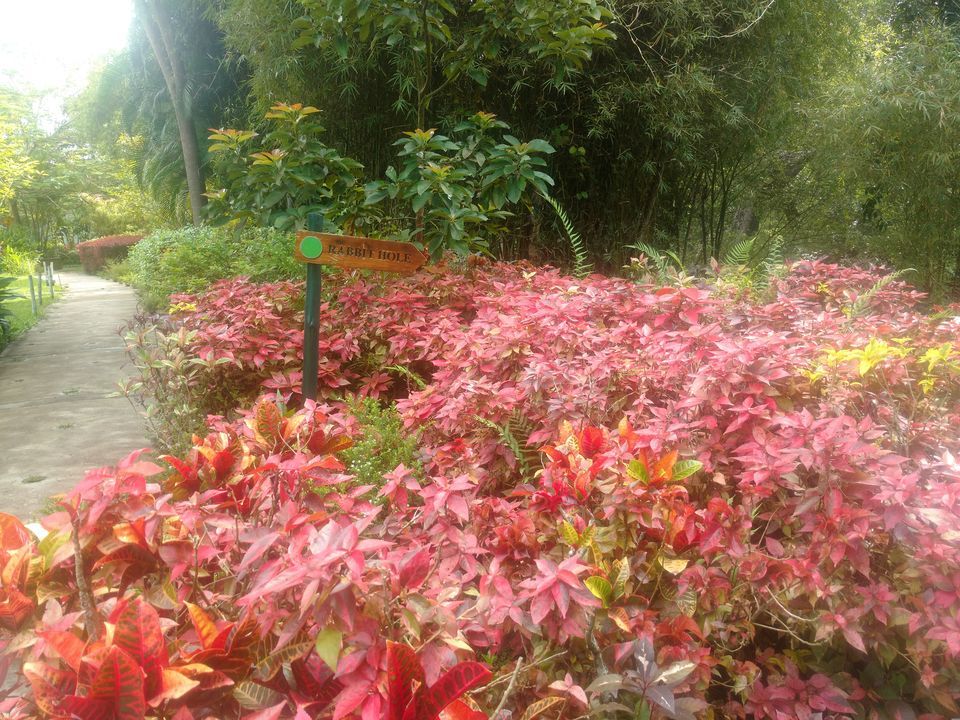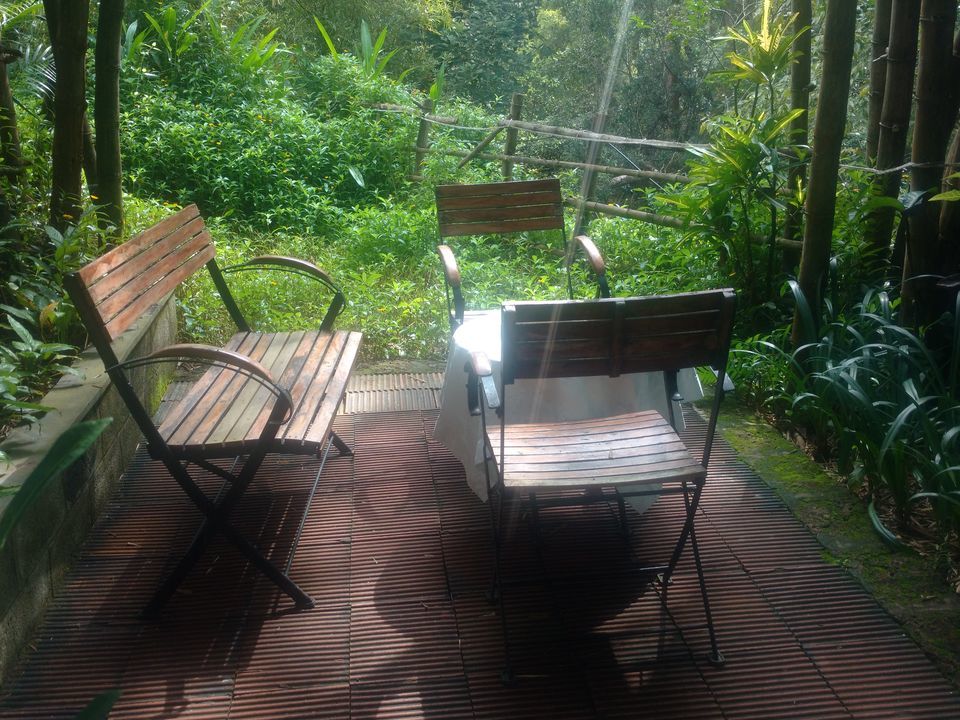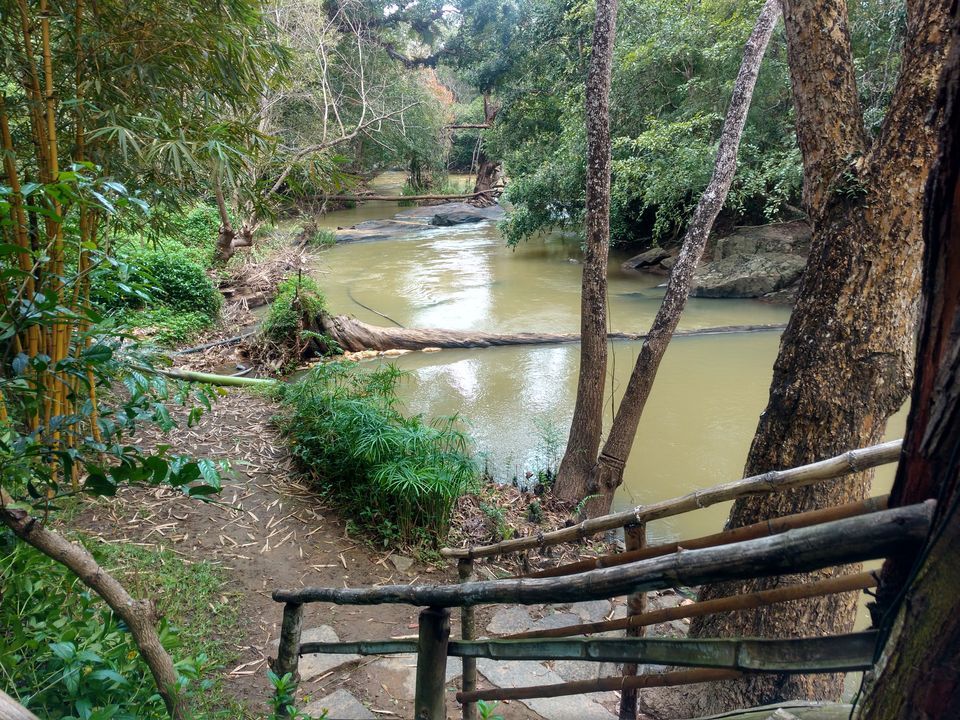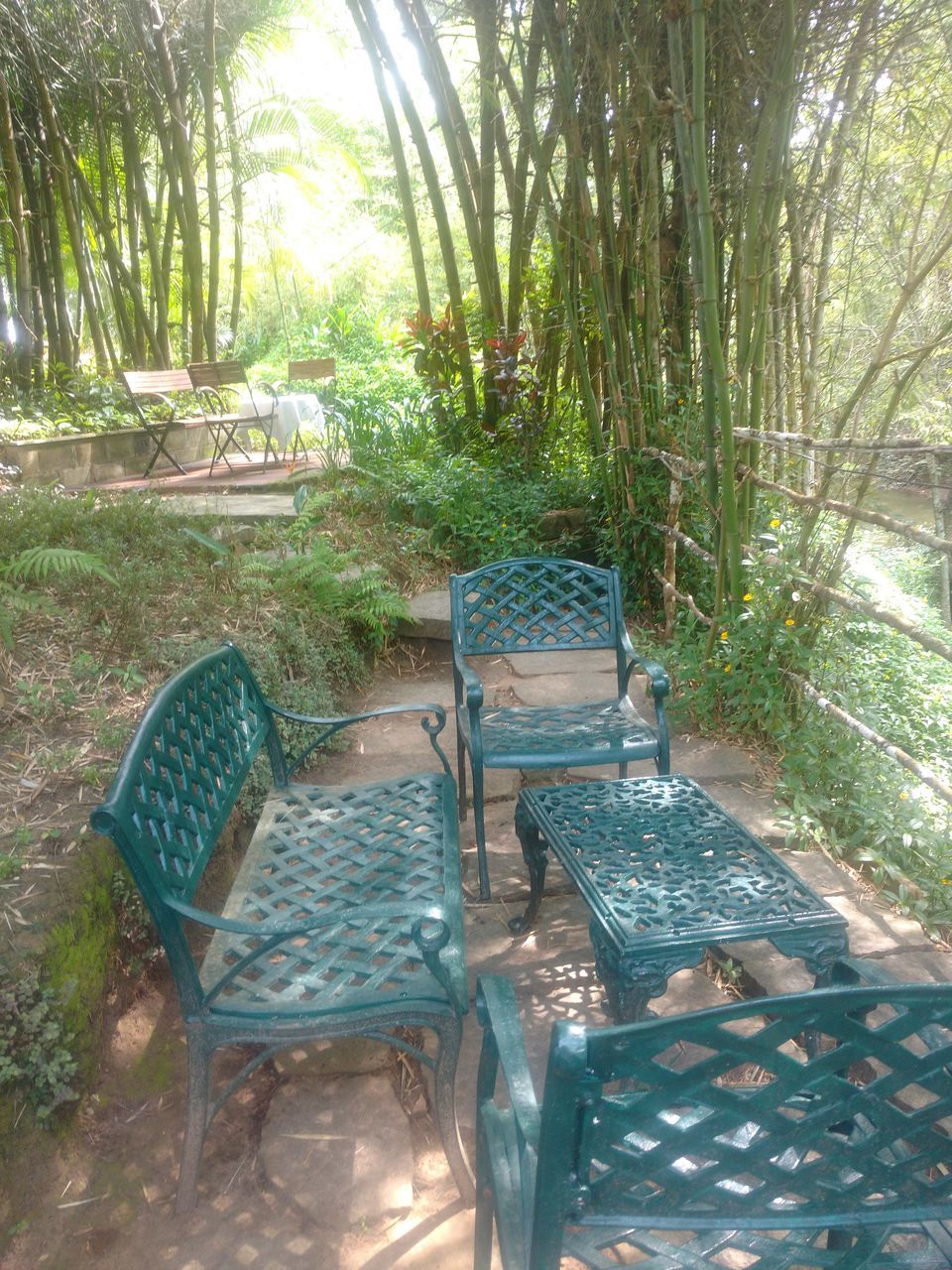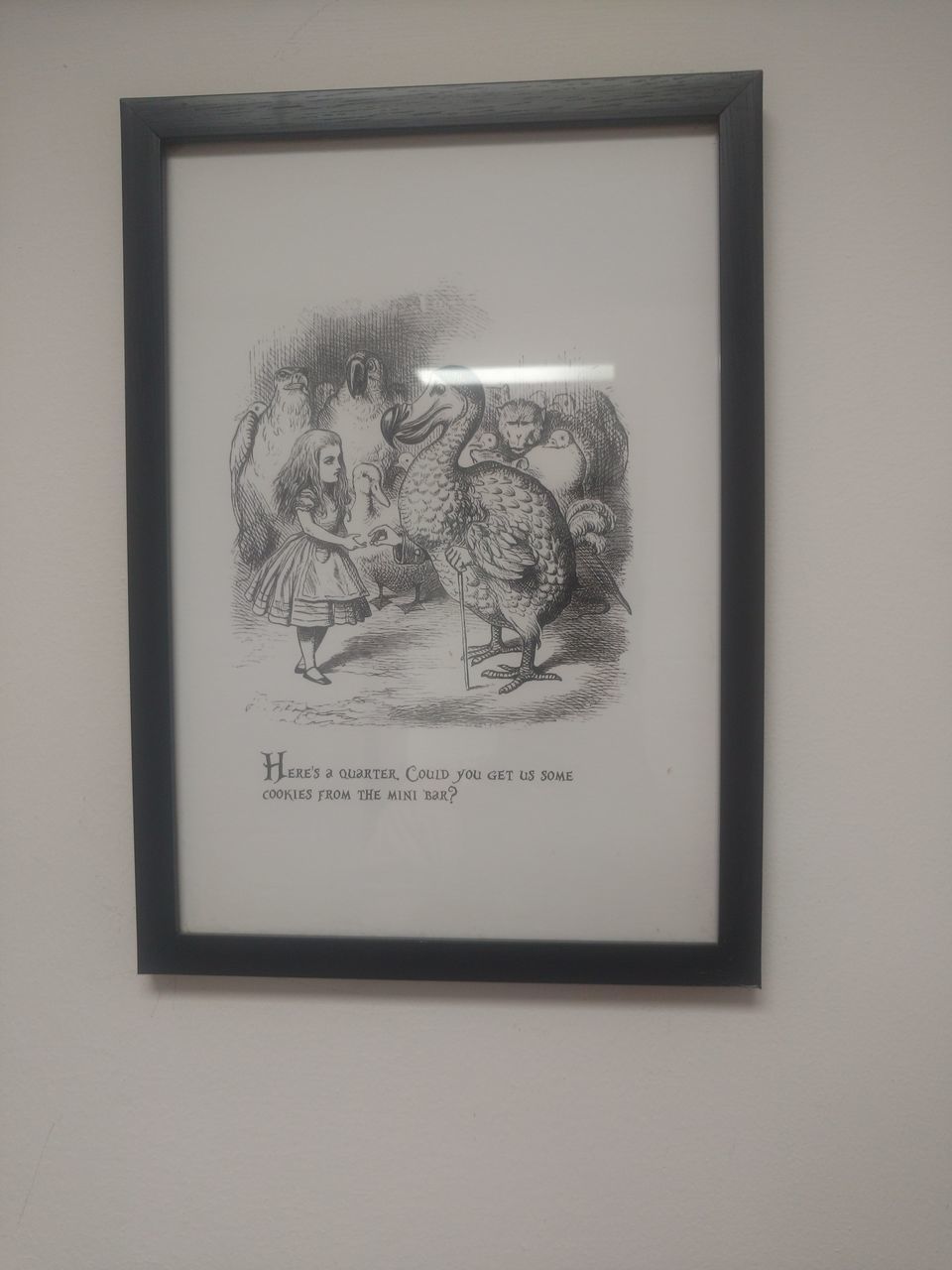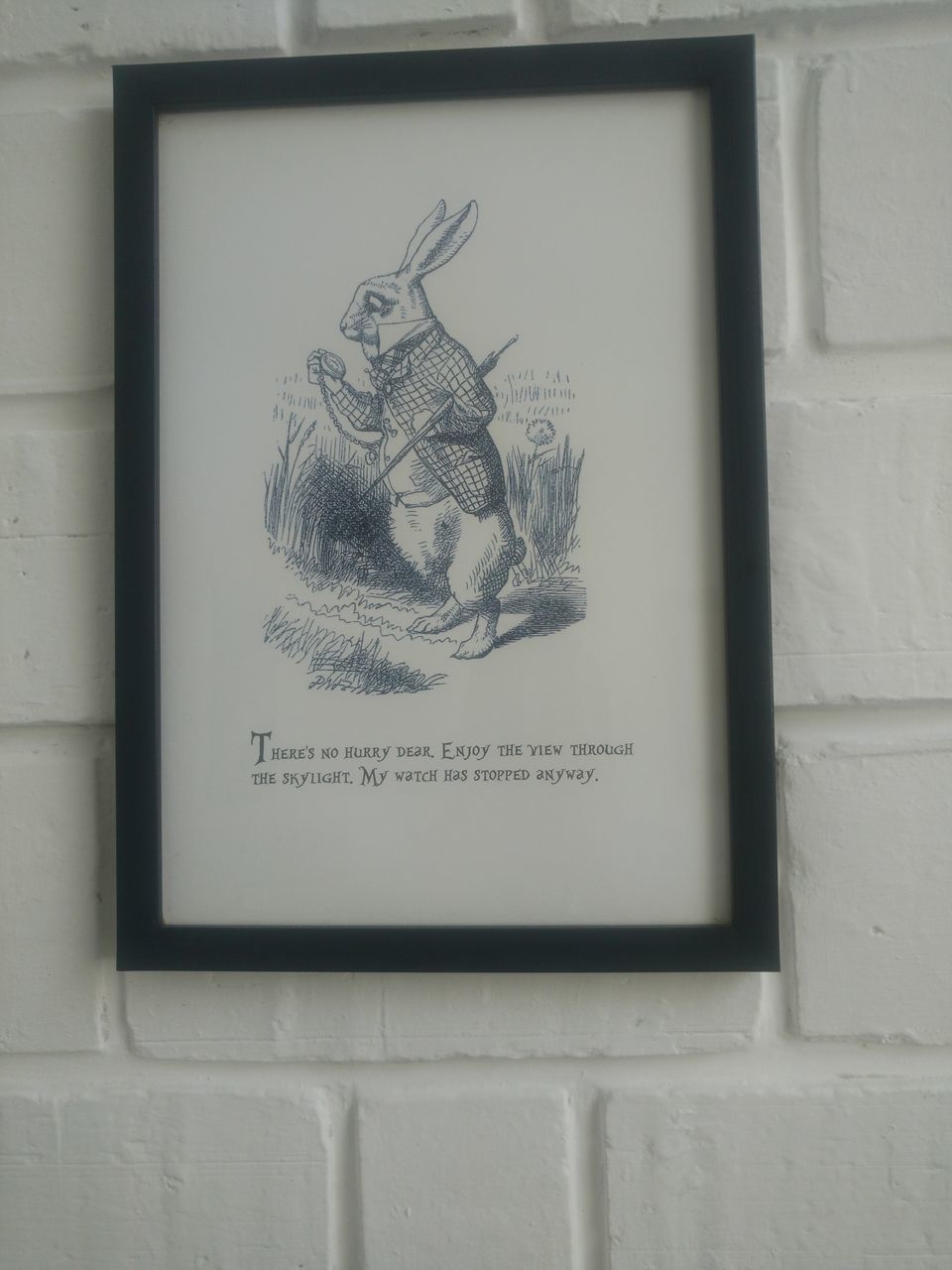 The Room : The rooms at the Amanvana Resort Coorg are luxury at its best. A wide seating area with a lavish bed and a beautiful powder room. The room is done up in modern style with colours of white splashed with cool wooden furniture. The room is equipped with a television, mini bar, study and private pond. The bathroom stole the show with its open to the sky roof and a massive bathtub. The vibe is rustic with flooring done with stones and plants to liven it up.
Pro tip : look for the green light switch in the bathroom. These are special lighting effects which illuminate the bathroom beautifully.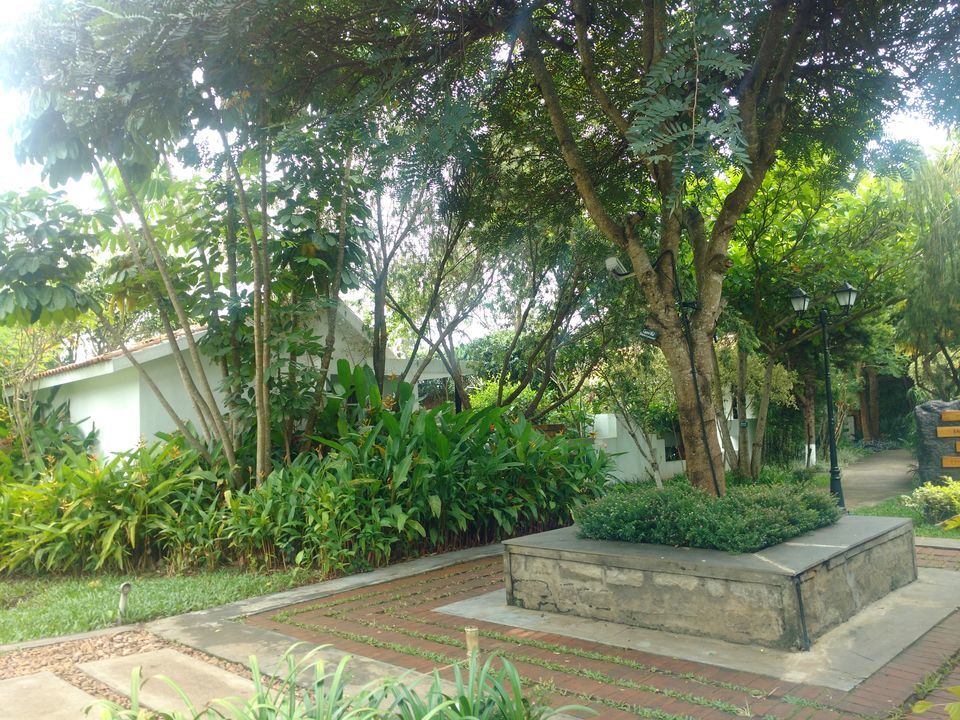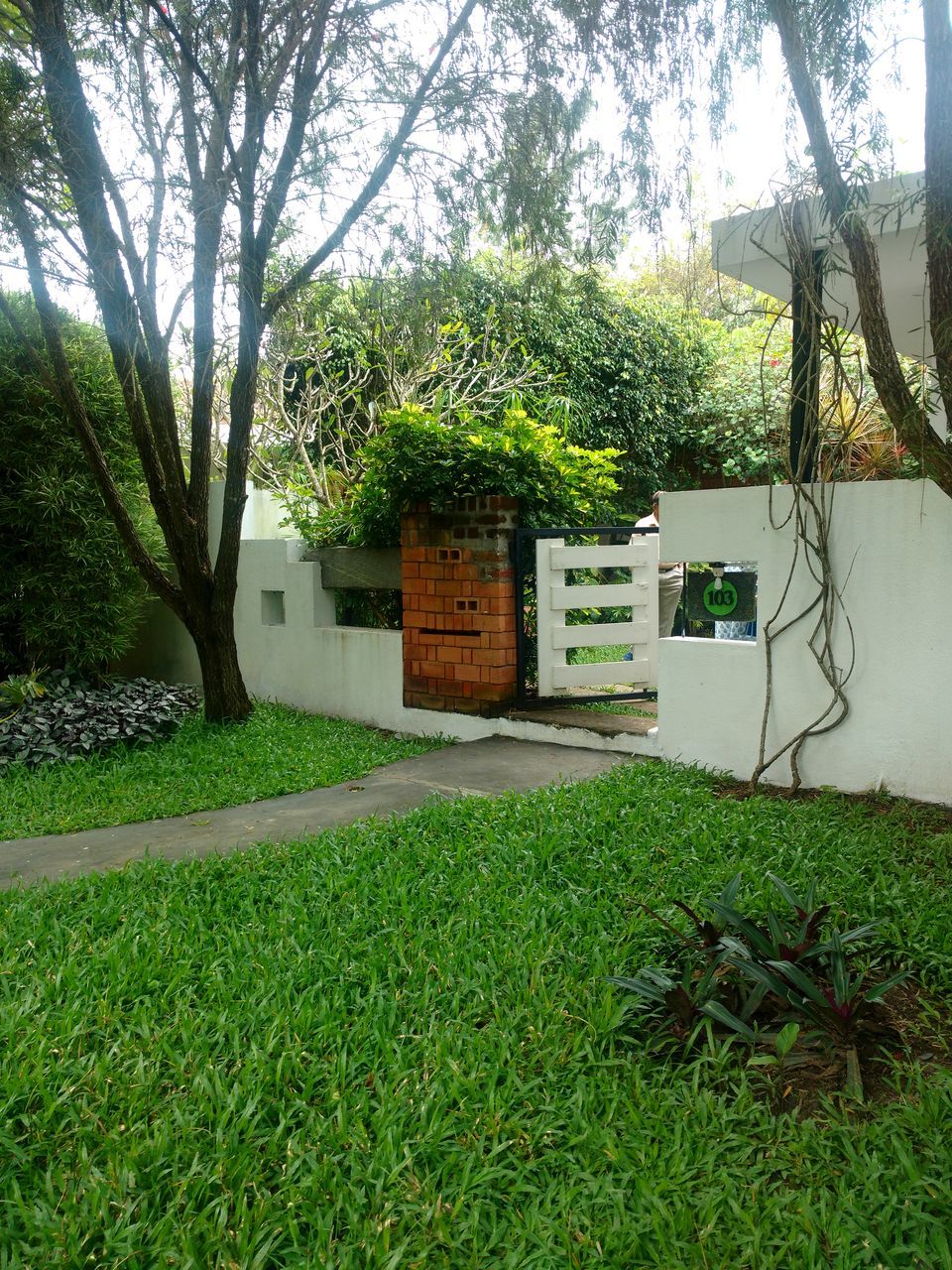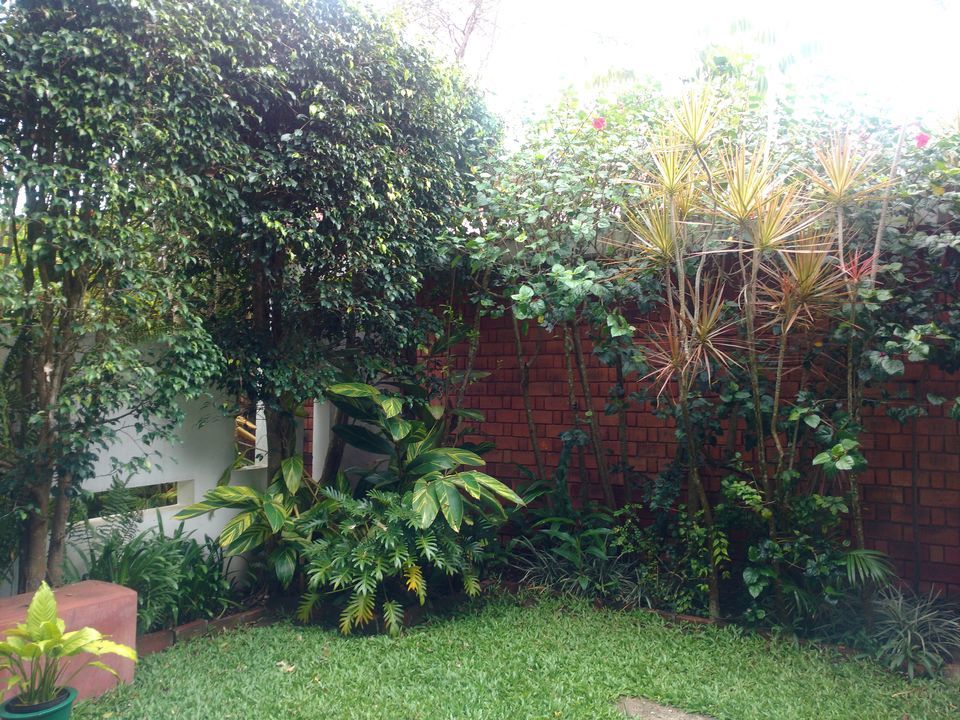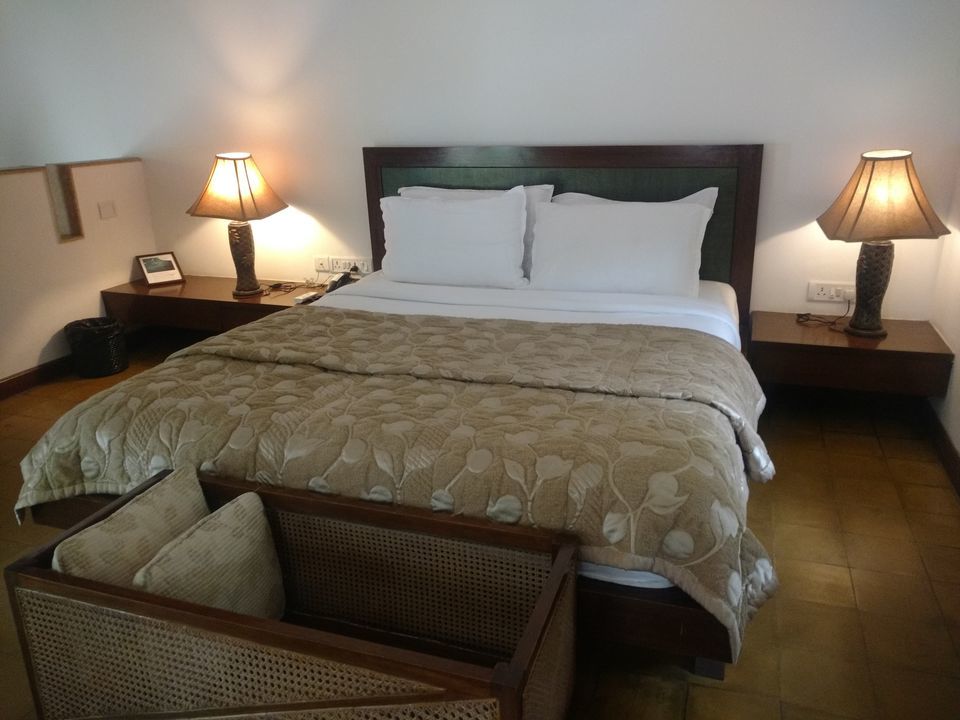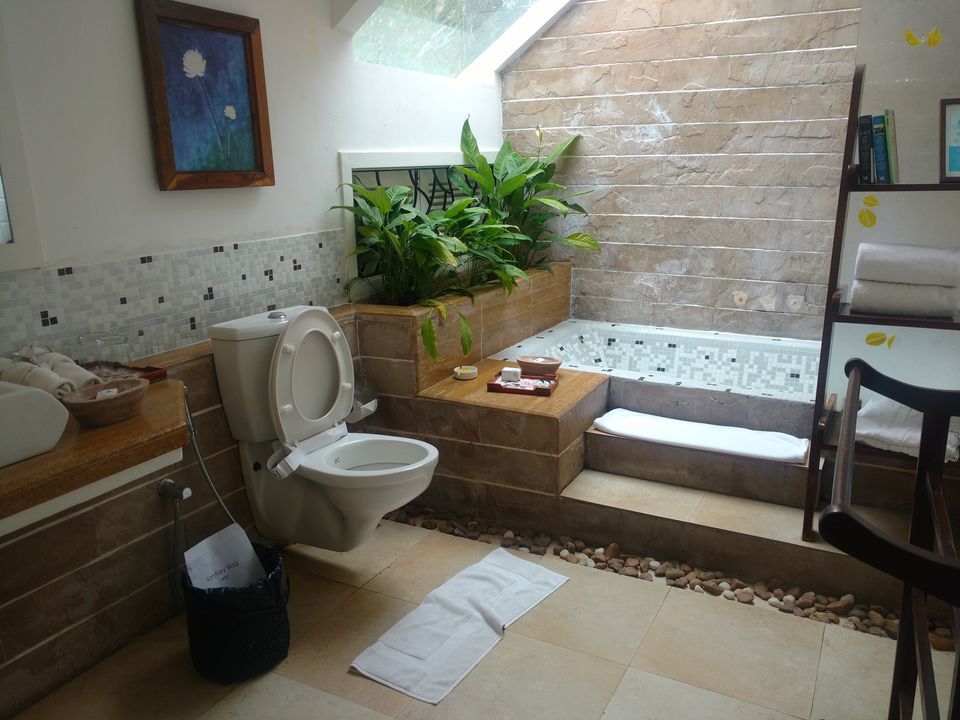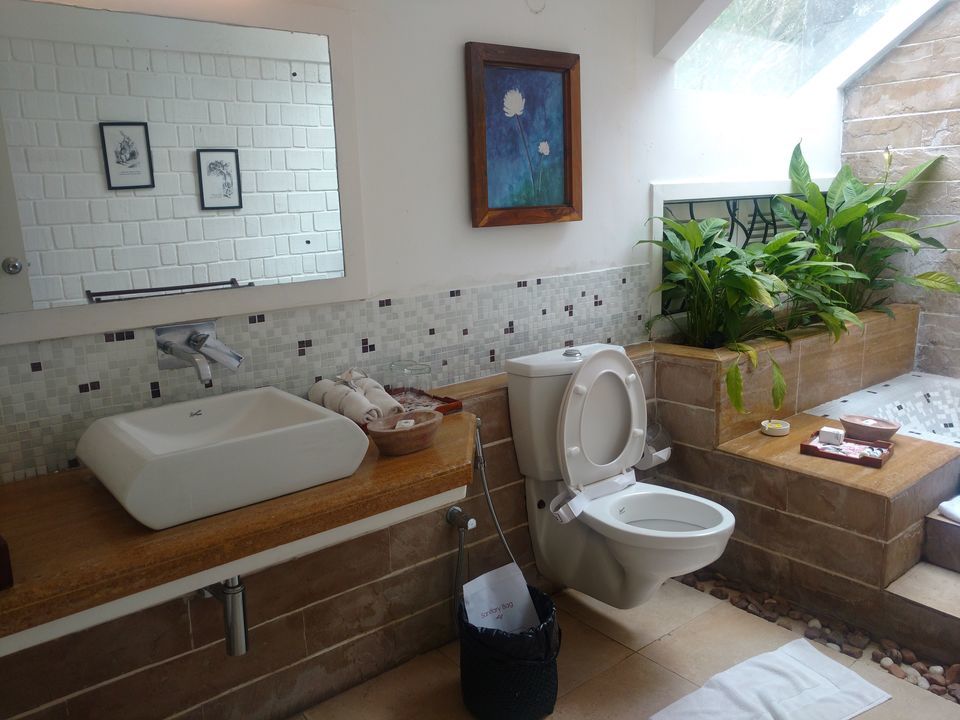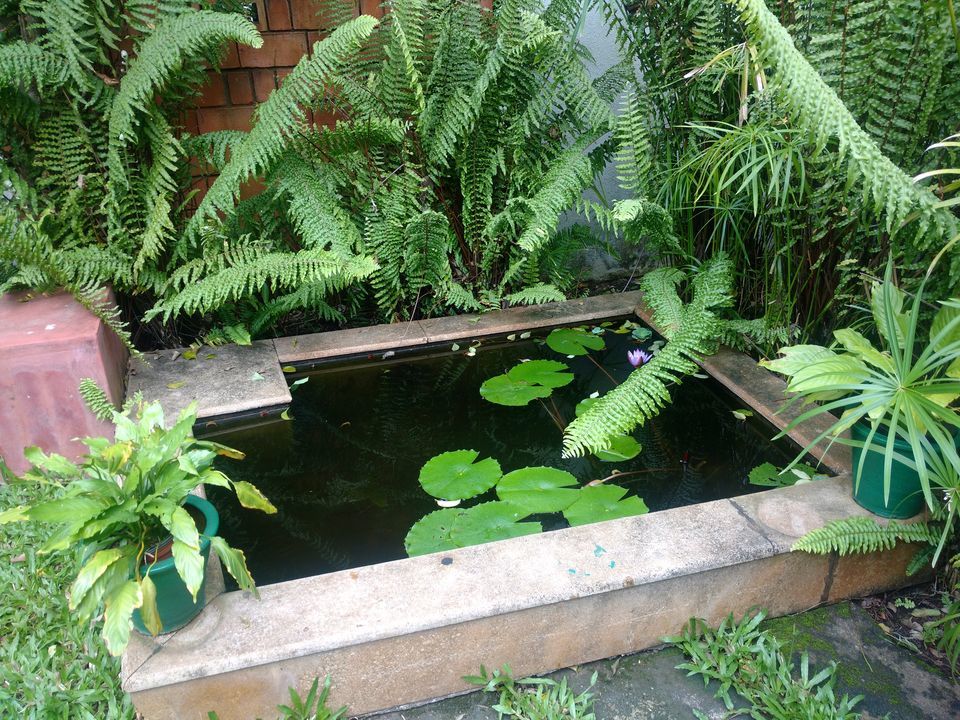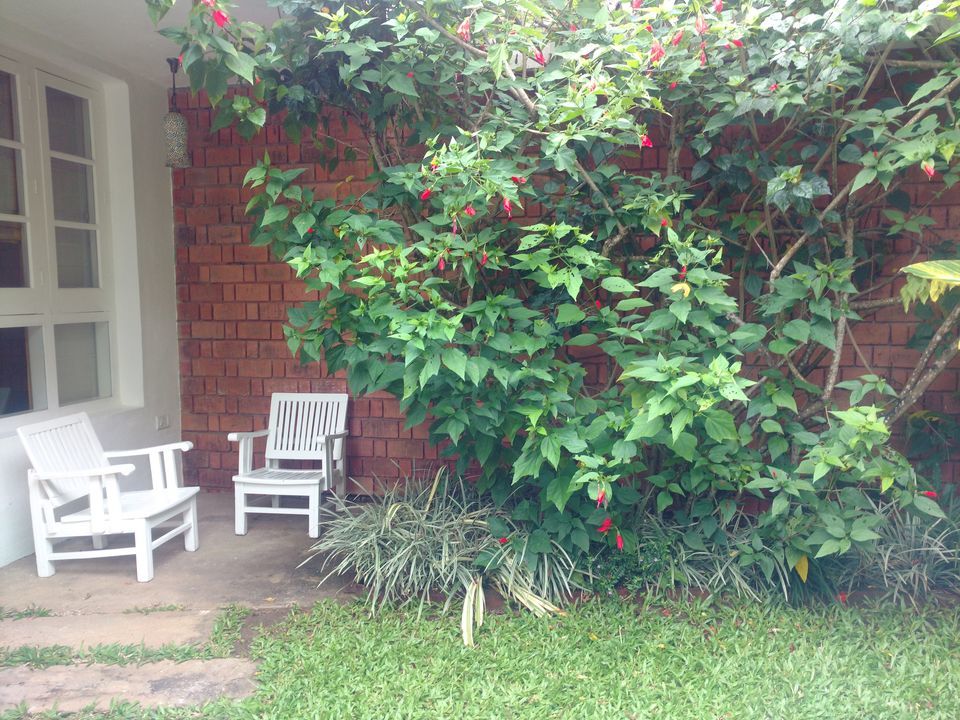 Spoilers : they don't have an in - room or on demand iron. Quite rare for a hotel of this regard. If you want stuff to be ironed then you need to give it to the laundry boy. Also no wifi in your room. Available only at the reception area. But hey, you were supposed to be drowning in the rabbit hole; so no wifi does go with the theme
The Garden: The gardens are perfect a tea party. Gardens of Amanvana Resort Coorg are a residence to a multitude of flora and fauna . They extend upto the riverbank and there are secret hideouts to shut out the busy life. There are 45 different varieties of birds and 300 different flora of that you can spot of Amanvana Spa Resort Coorg.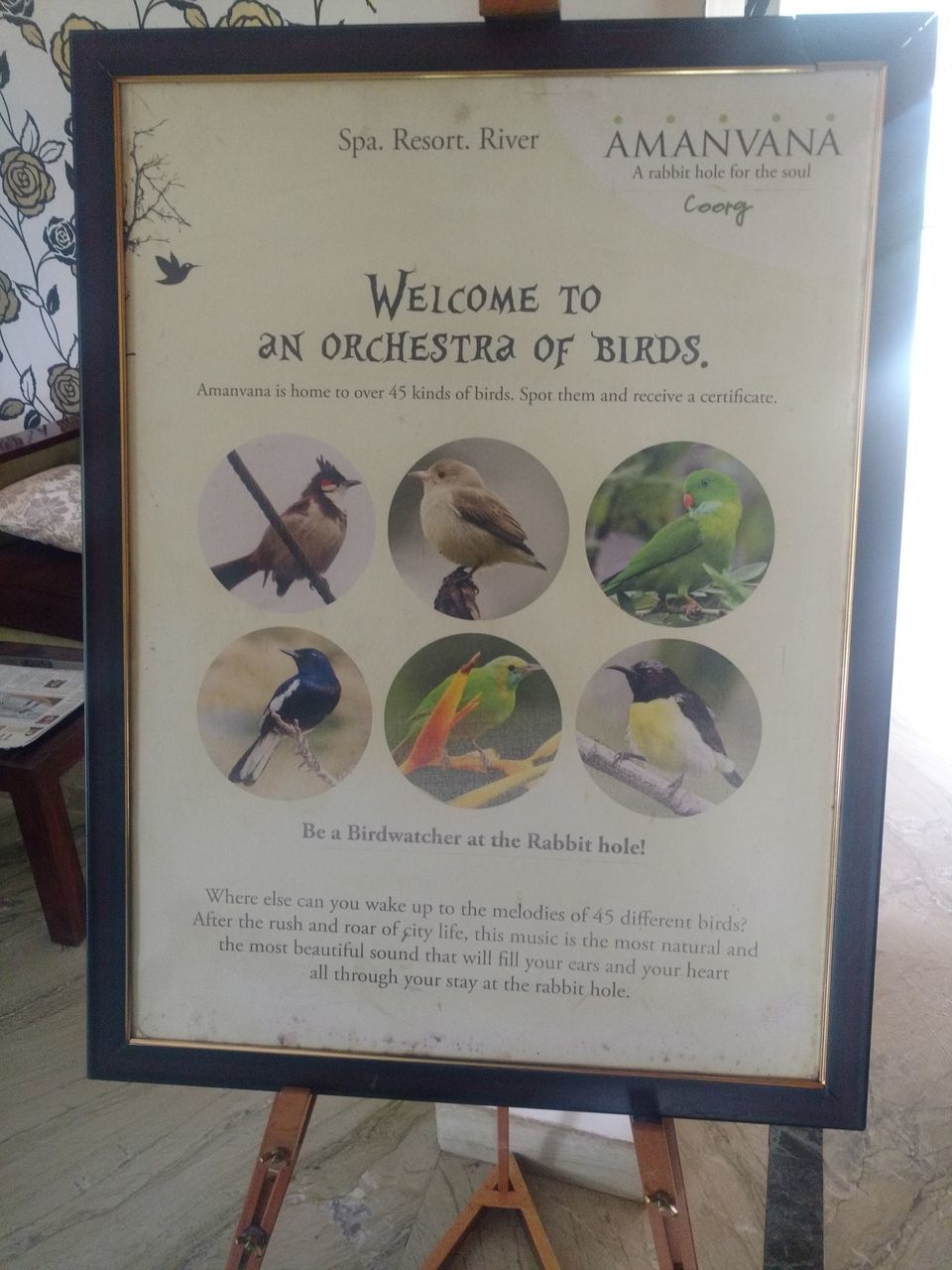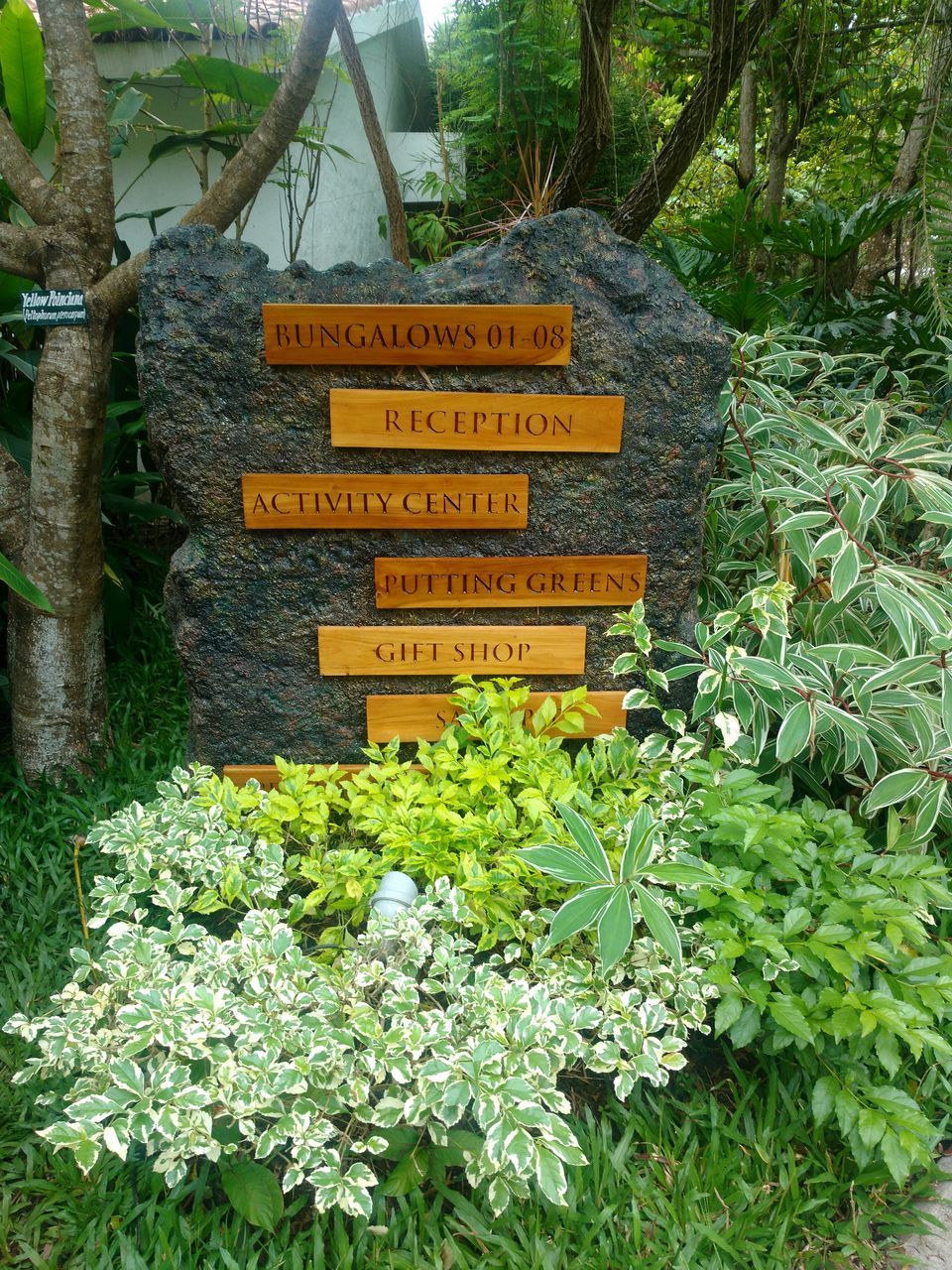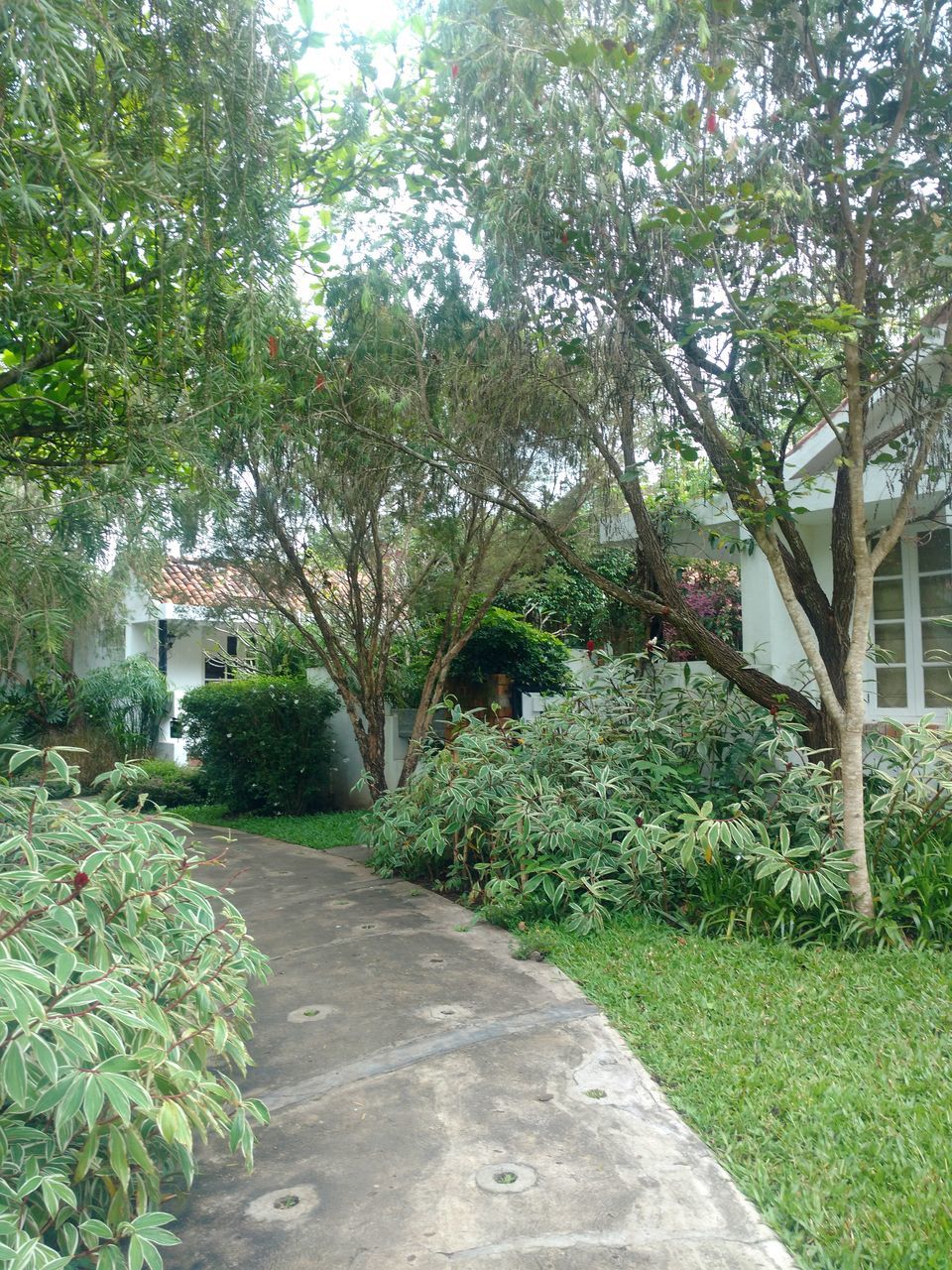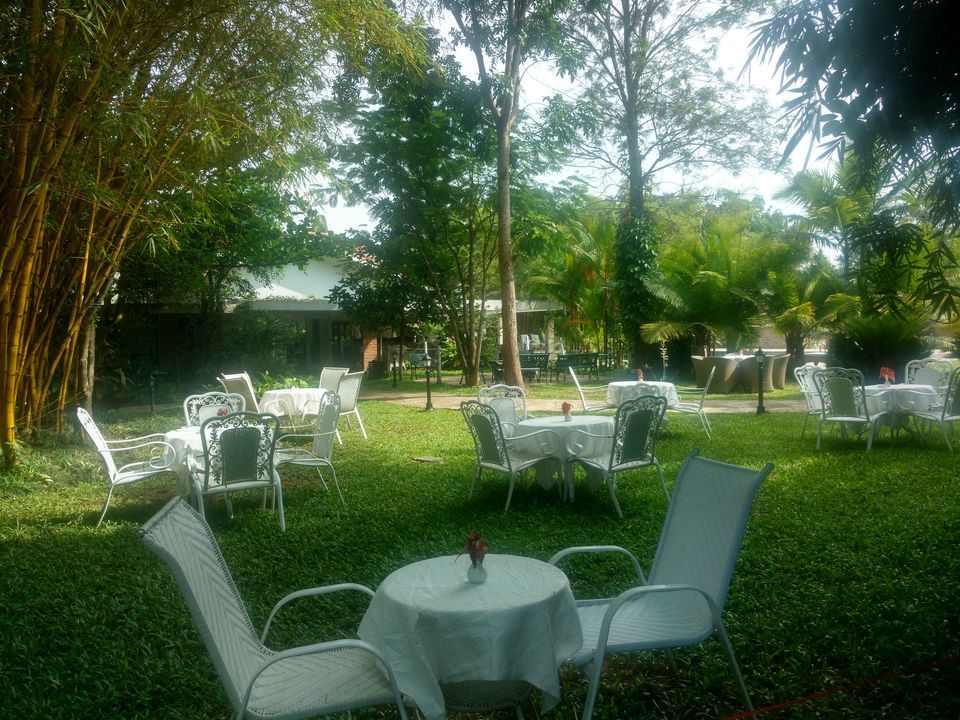 Kaveri Riverside Sit out : Amanvana Resort Coorg has the best riverside locations to enjoy the nature. They have an island bar where a private date can be set up at night. This is also followed by a bonfire closer to the riverbed and some really secluded spots to enjoy the river. The best part about the experience is the 8 island river trekking that they offer. A short 45 minute trek, this is a rejuvenating. Read about detailed experience about the trek here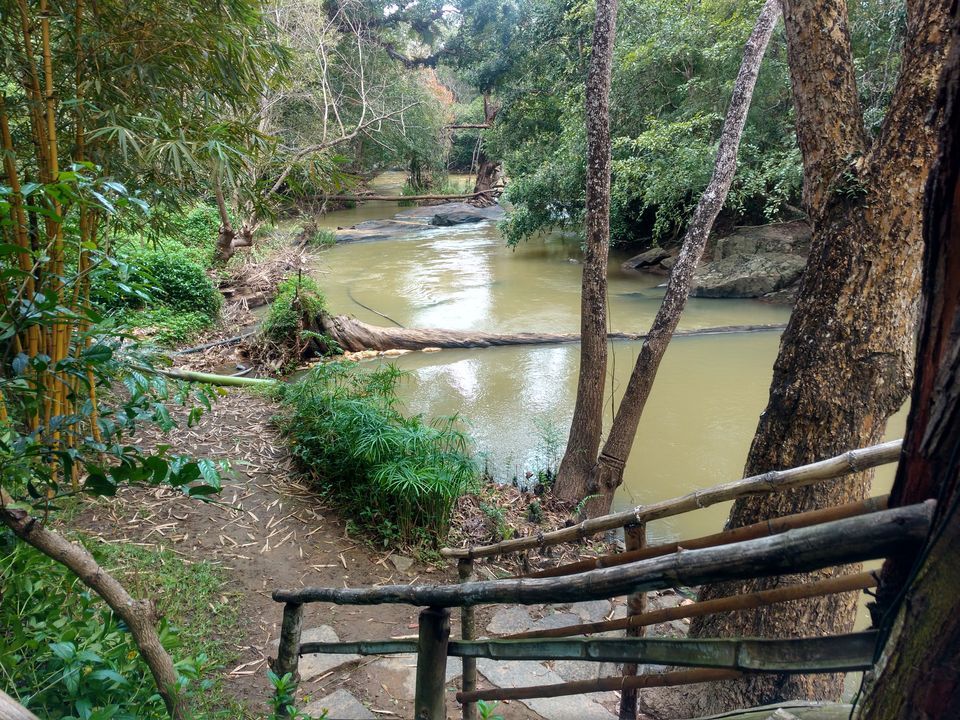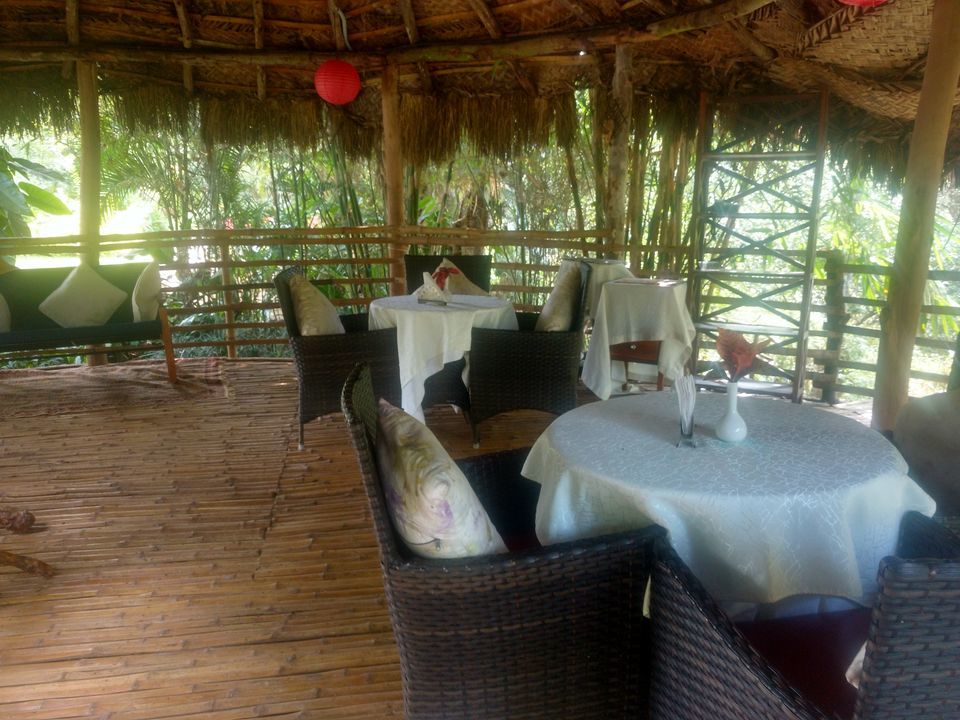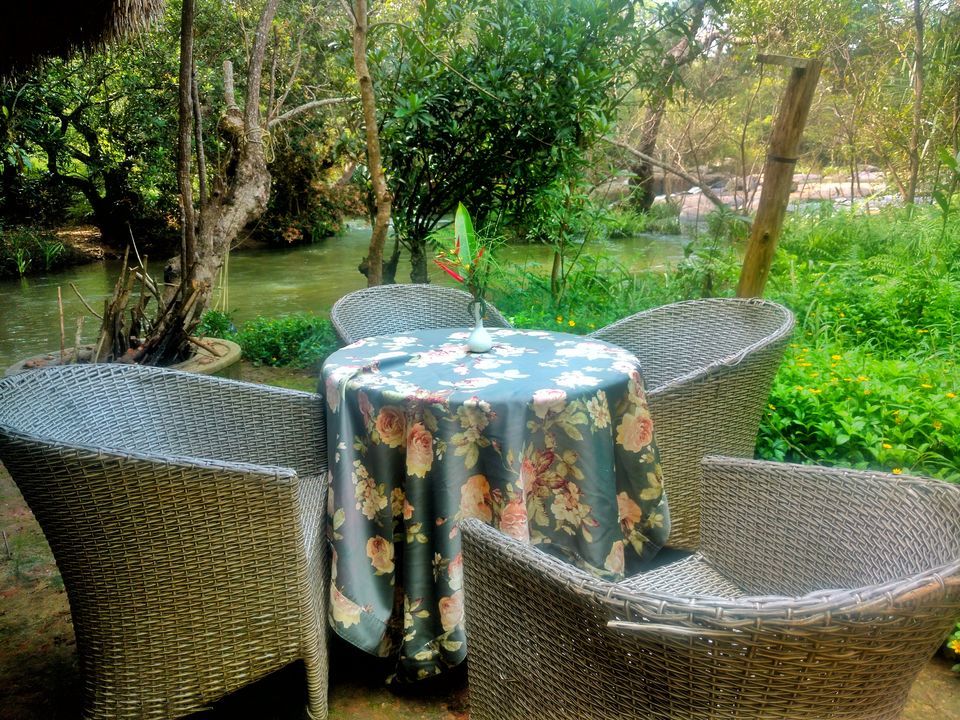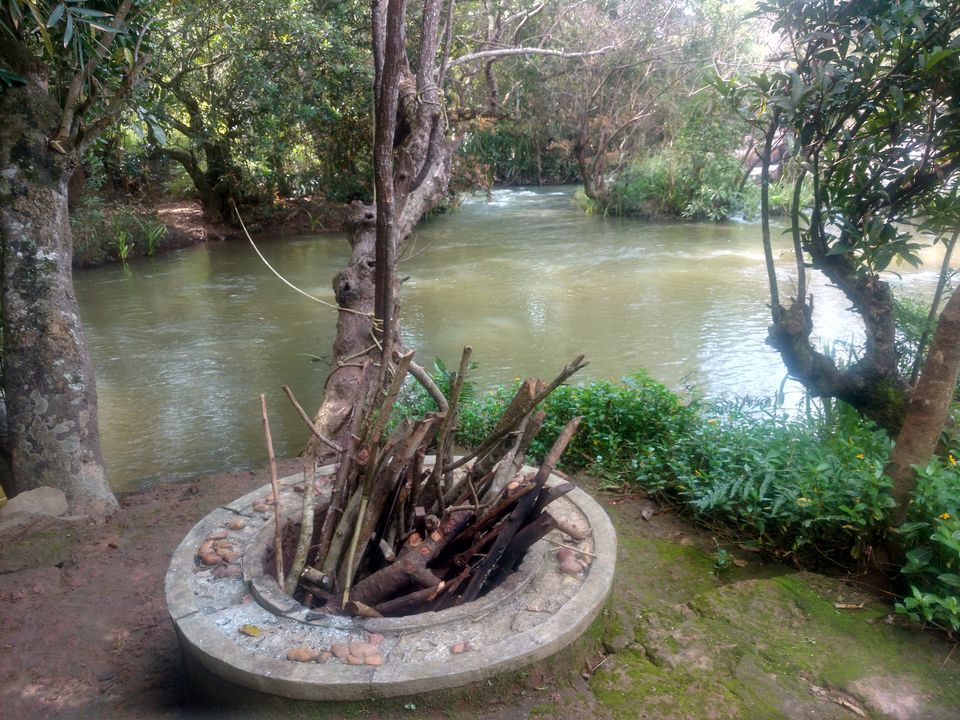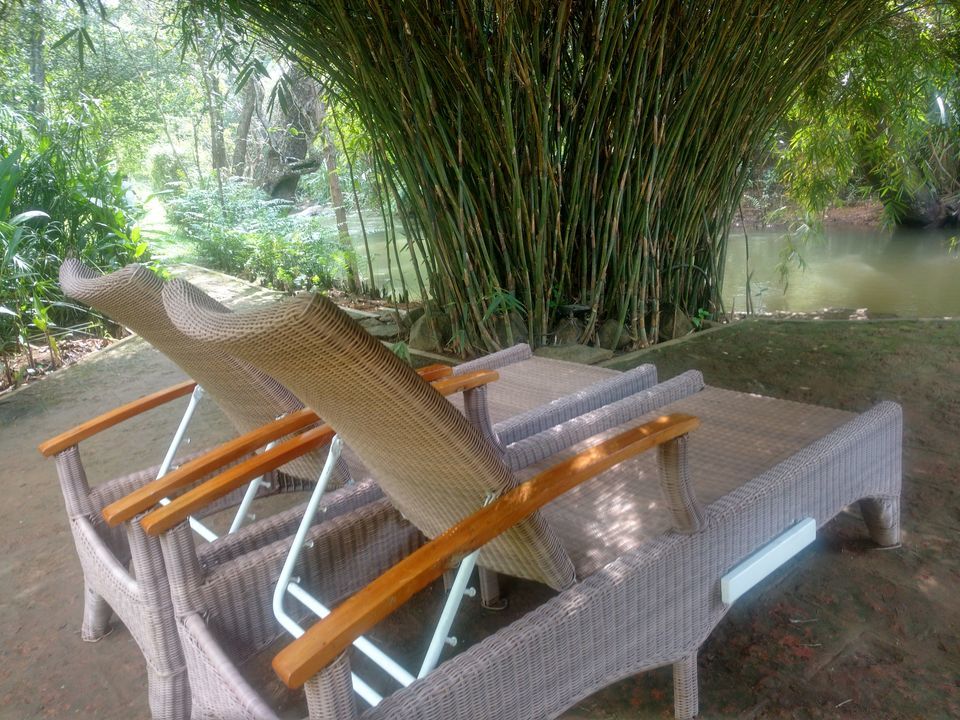 The Spa : This is one of the best spa experiences I have ever had. Touted as one of the best spas in Coorg, the massages are done with natural ingredients and a skilled therapist. Their signature spa's are Wine facial, Anti Ageing Facial, Coorg Coffee Scrub and Aromatic Spa. They also offer therapies by the riverside. Well Well! You can easily catch a afternoon siesta by the Kaveri at Amanvana Spa Resort Coorg.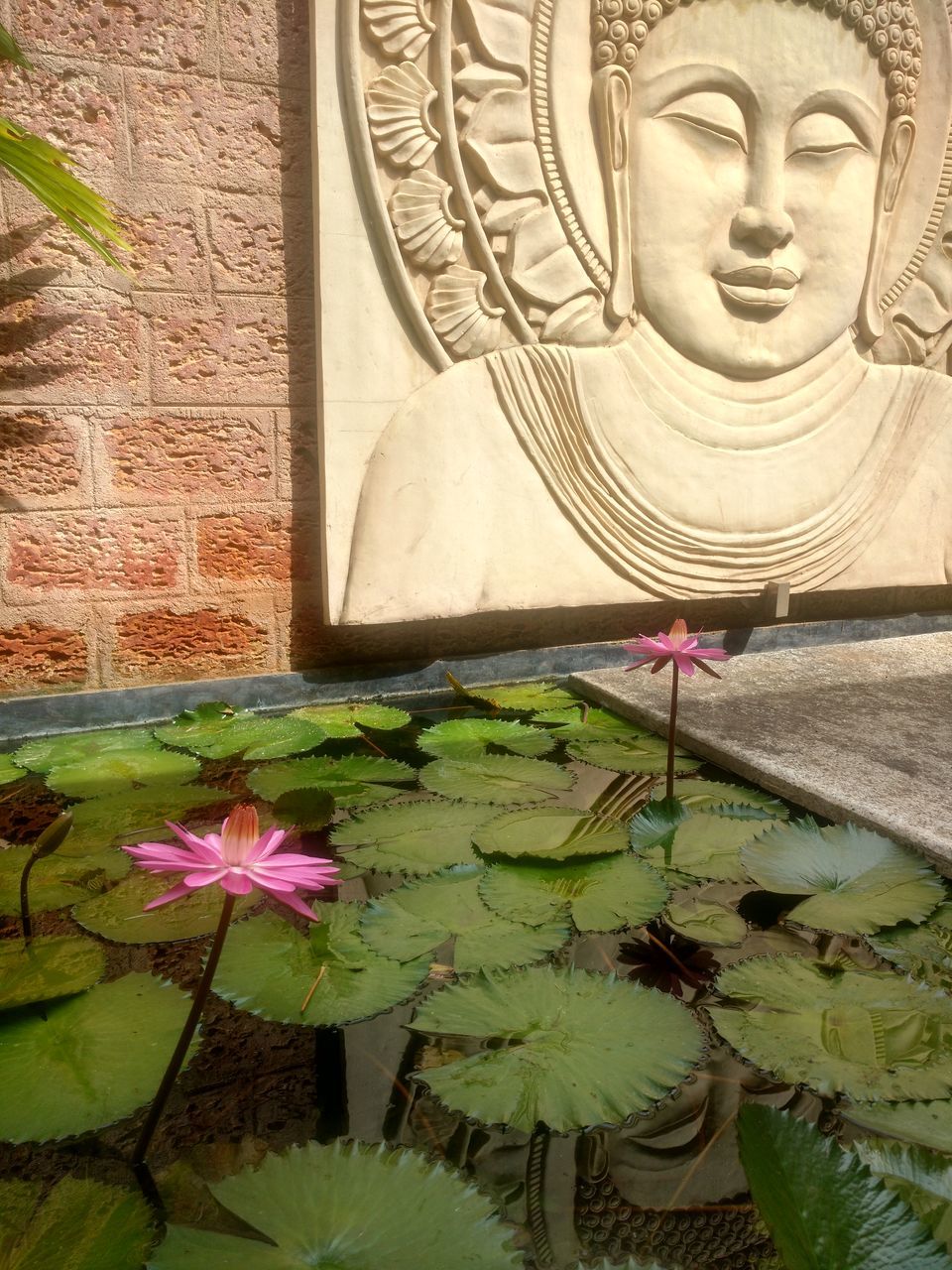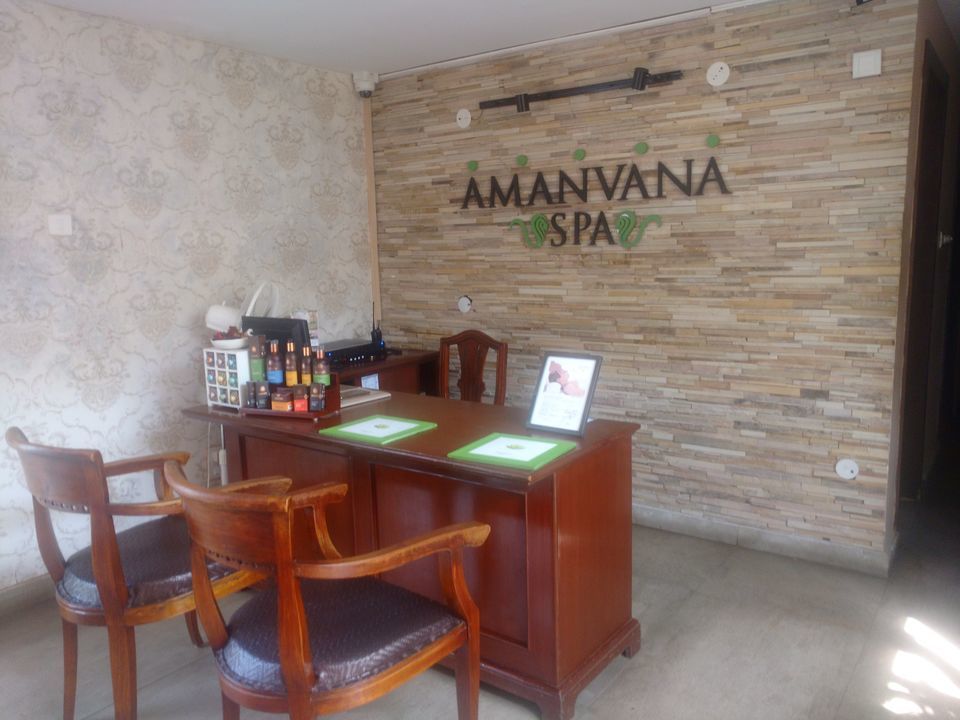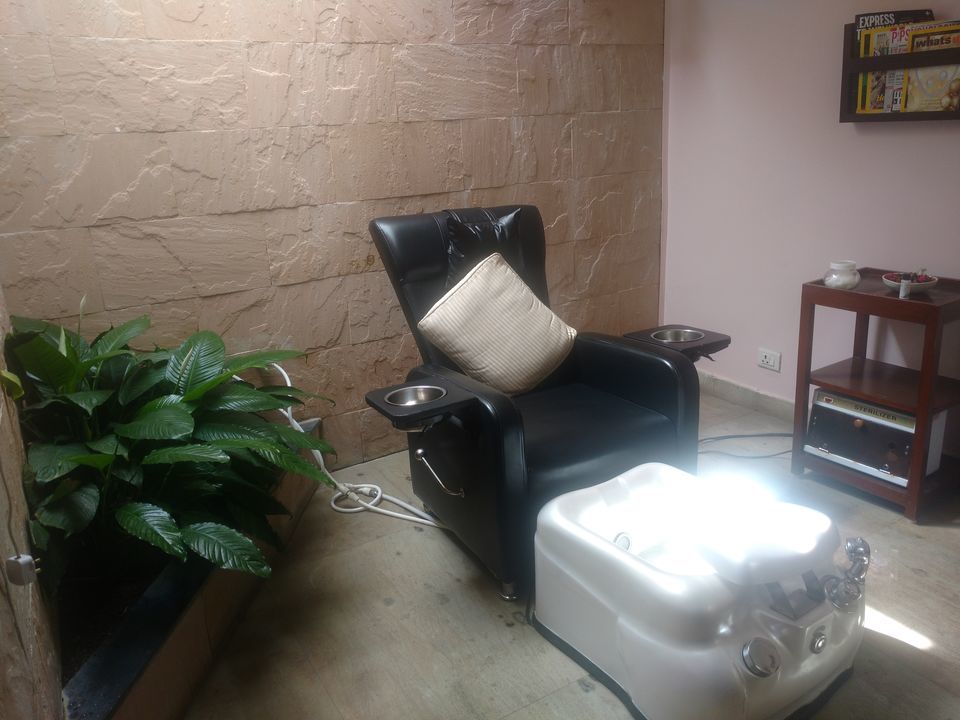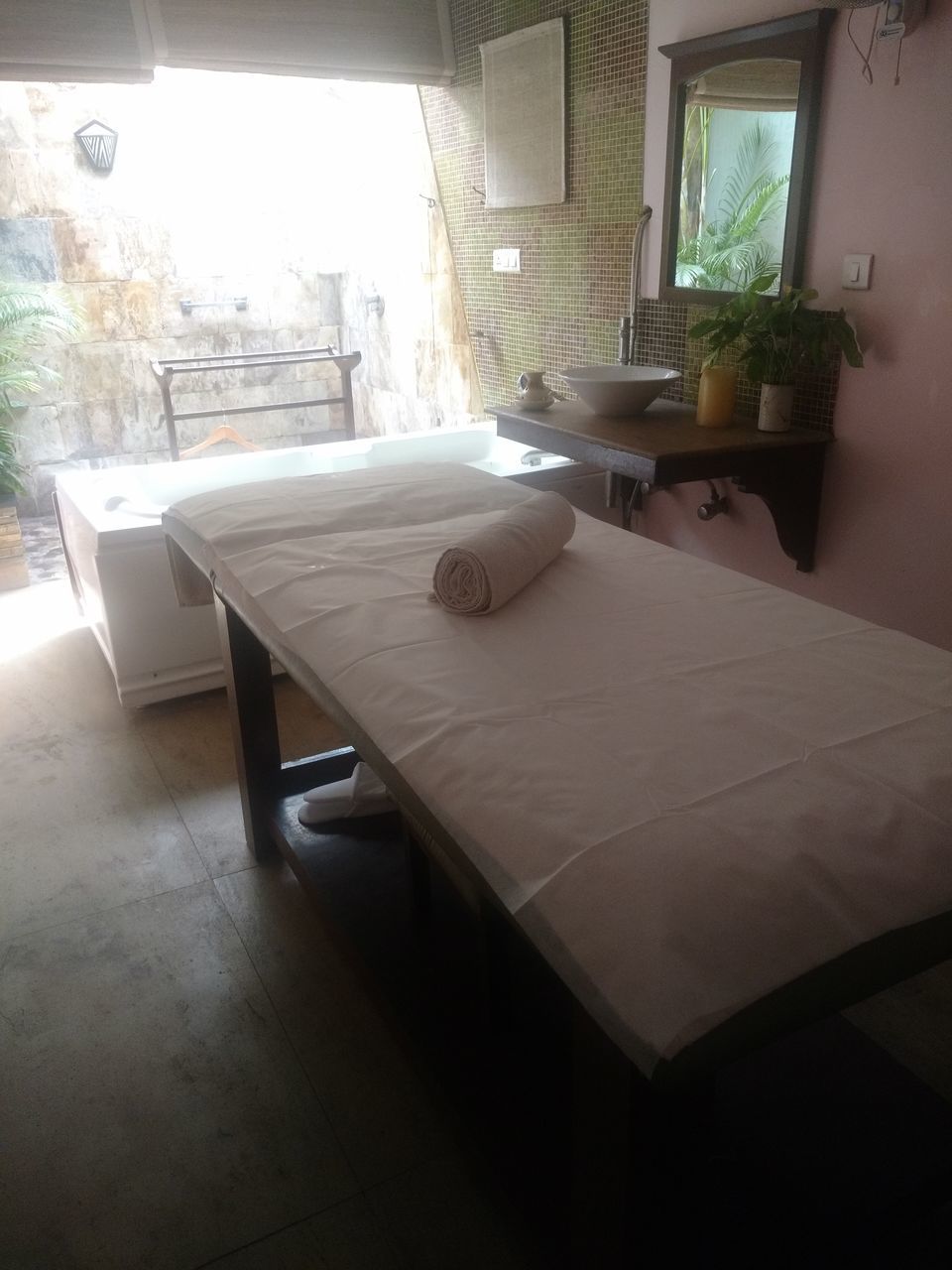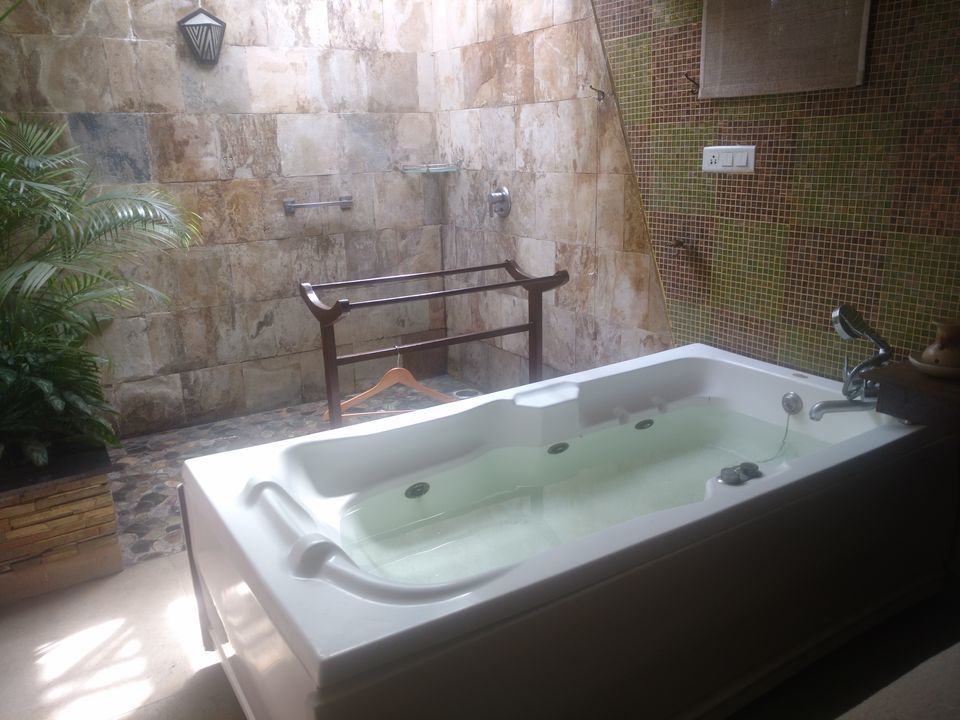 The Pool : located by the spa and right next to the restaurant, enjoy a long swim and treat yourself to a hearty meal. There is a separate pool for kids and they can have their own share of fun. The waterfall by the pool is a perfect therapy for a tired back. Although they have a free Jacuzzi facility at Amanvana Resort Coorg, the tub is out in the open, so there were tree leaves falling into it all the time.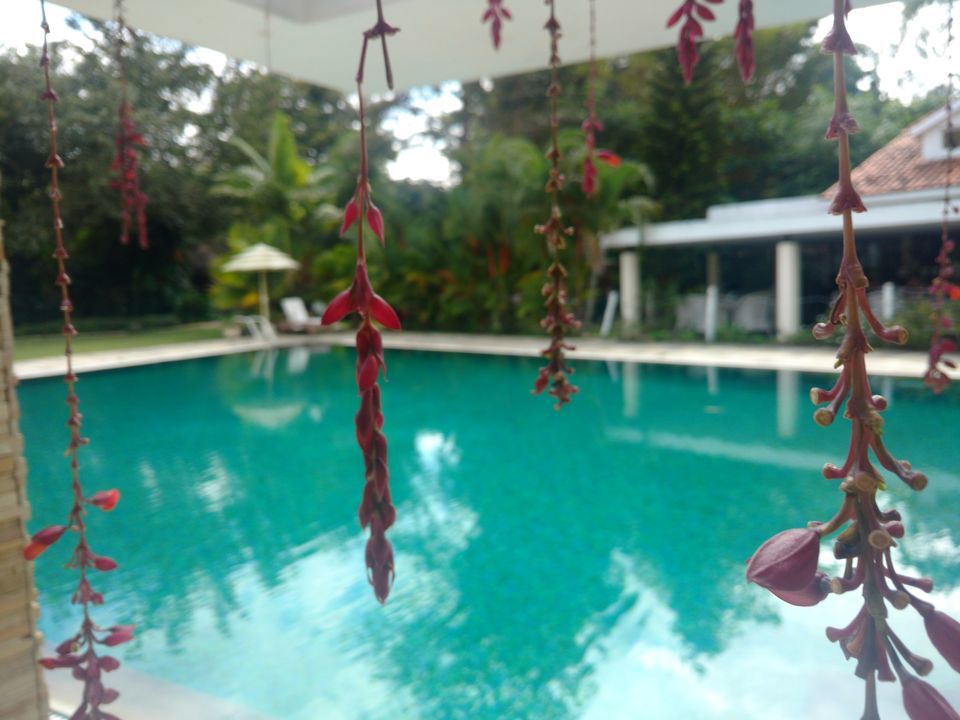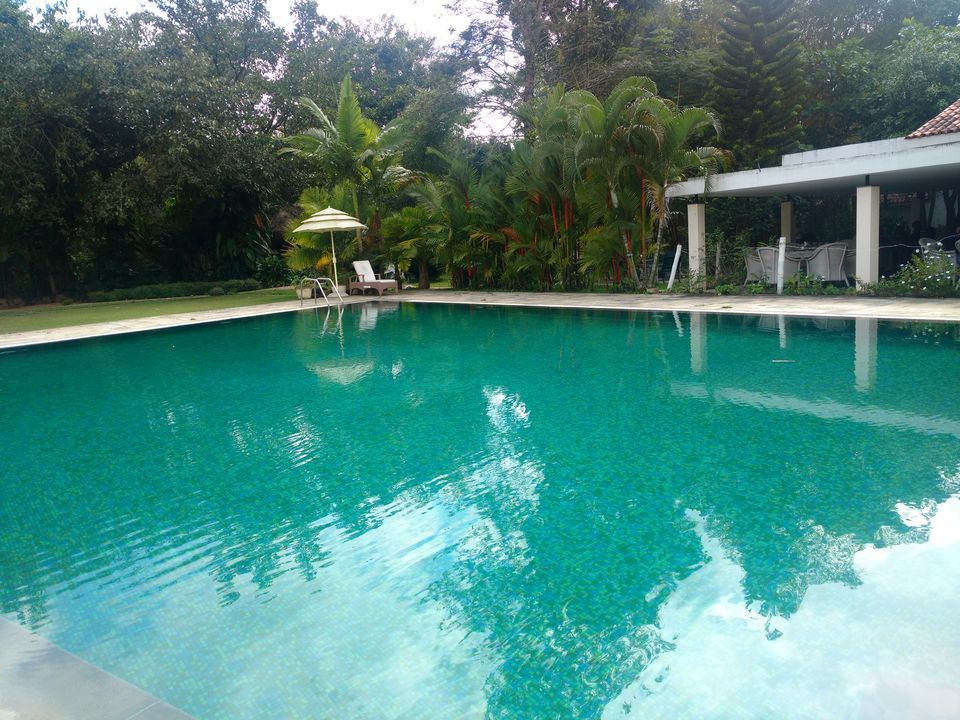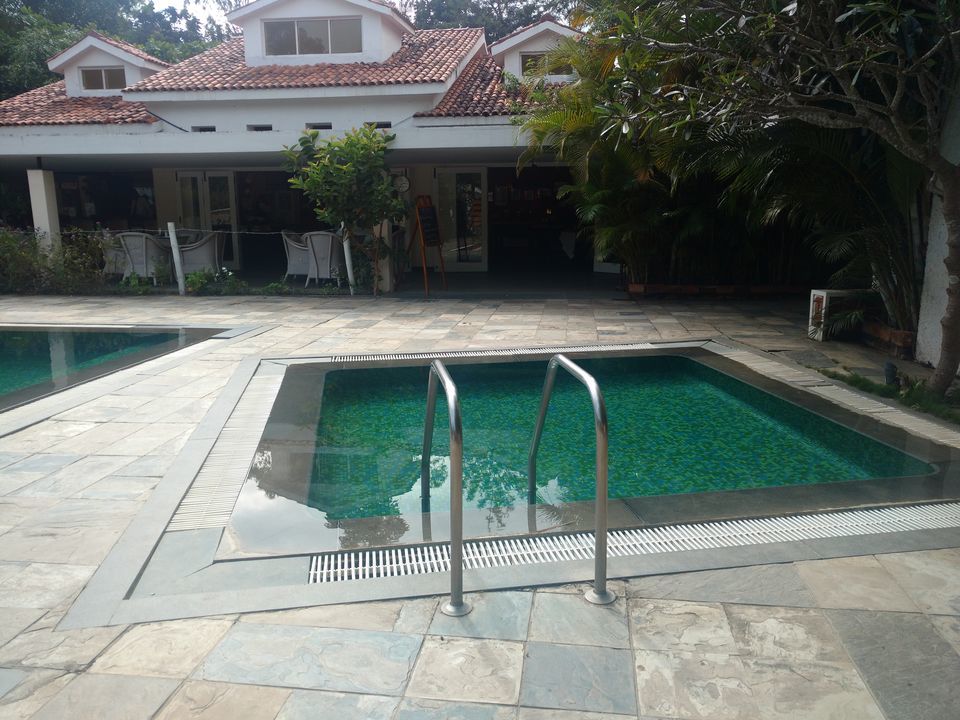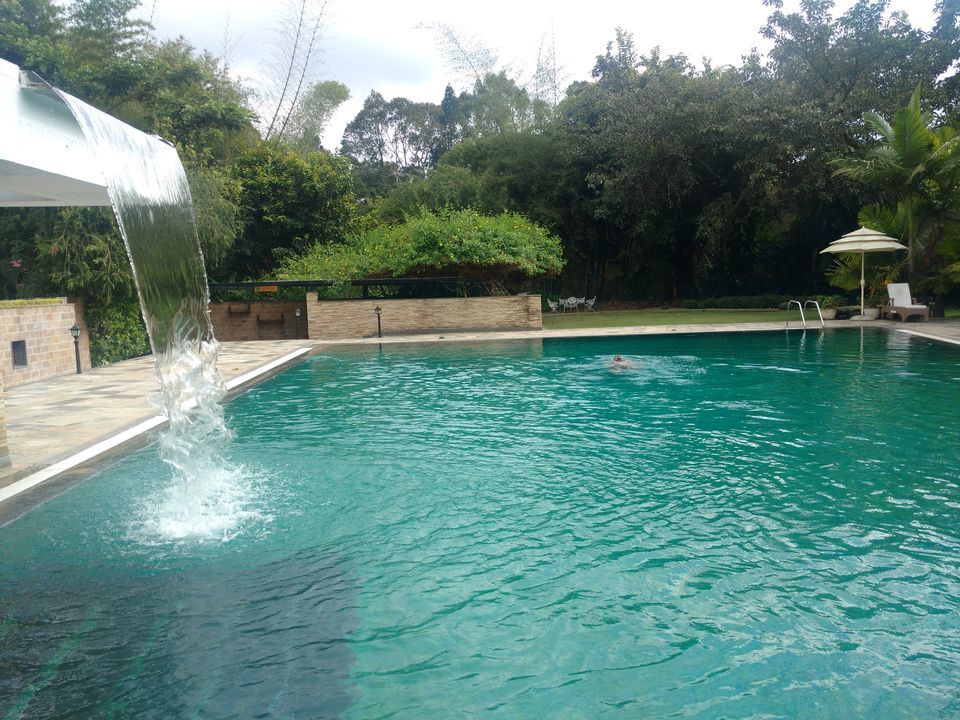 Leisure Activities: there are many activities up for choice at Amanvana Resort Coorg which include
> coffee plantation workshop
> kids craft workshop
> paper bag making workshop
> yoga sessions
> nature walk
>children activity area,
>river trekking
> movie screening. Take your pick, there is never a boring moment at Amanvana Spa Resort Coorg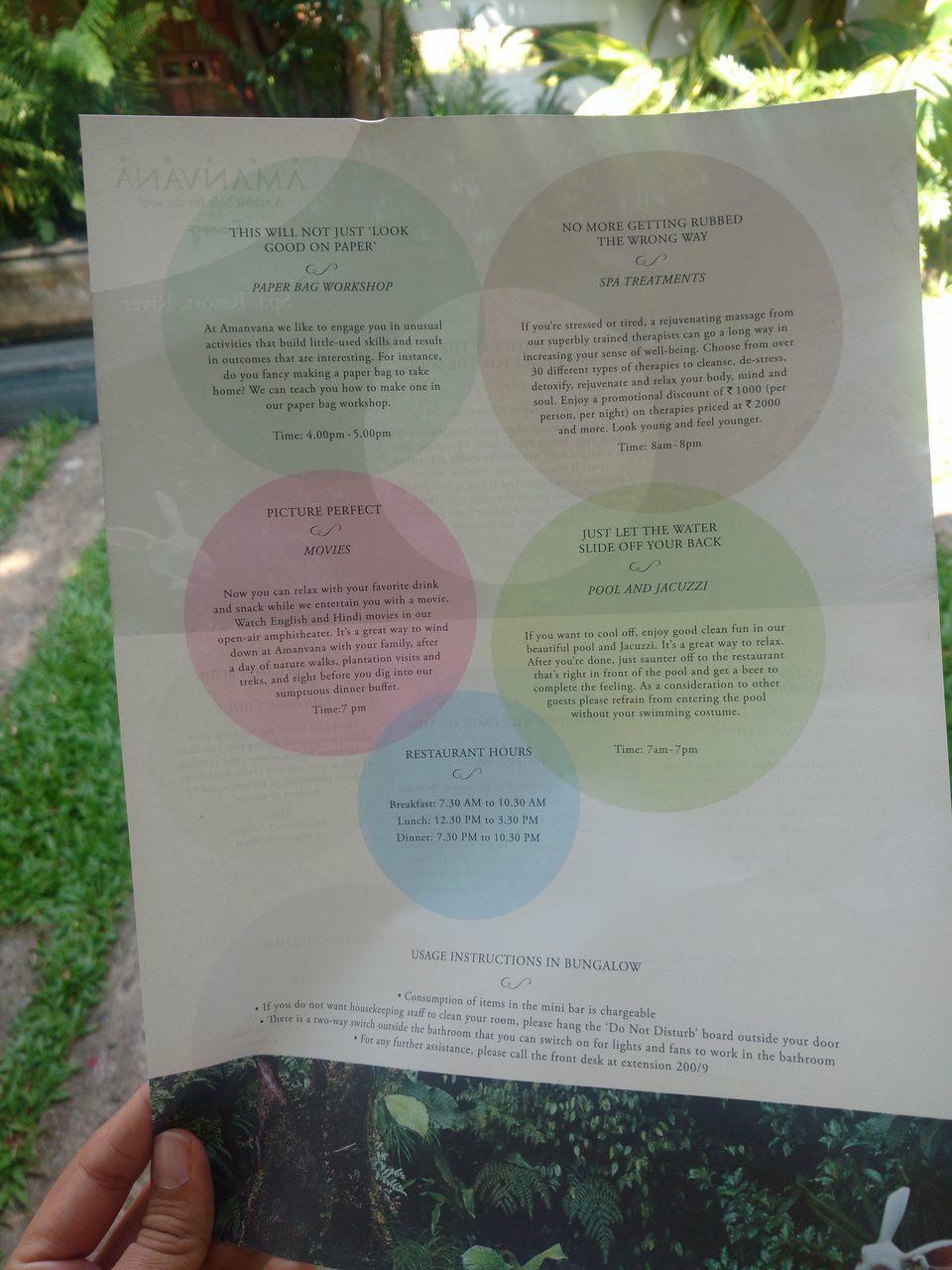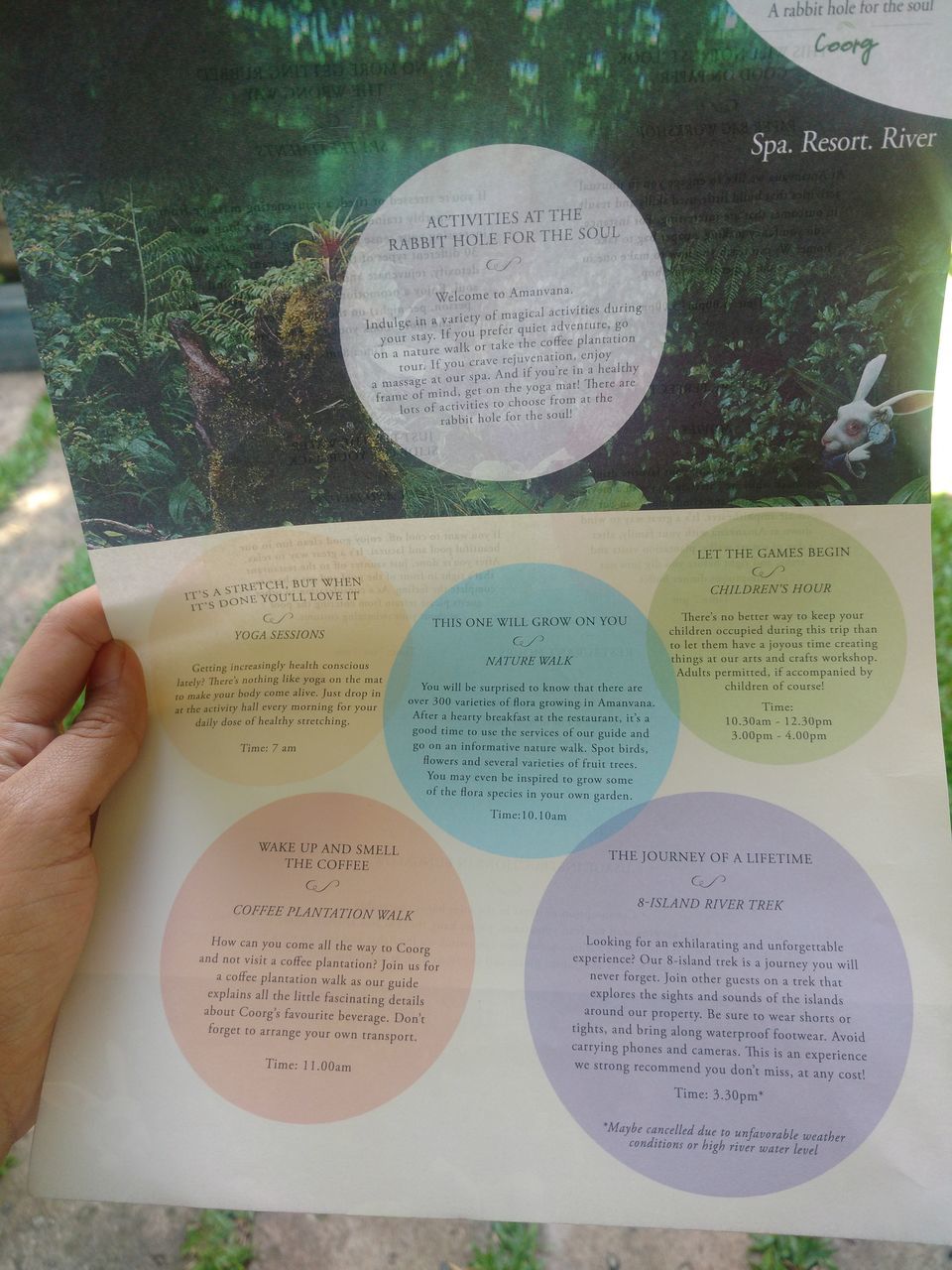 Tariff : it ranges at around 11,000 INR to 12,000 INR per night per room, which is inclusive of breakfast. We got this deal for 17292 inclusive of taxes for 2 nights. You can book on makemytrip and keep an eye for running flash sales/ discounts
To sum it up Amanvana Spa Resort is the place you must experience once, if you are planning to visit Coorg. Until then, be lost and keep exploring. Just like Alice in Wonderland! If you like what you see, then follow me on my little adventures on Instagram and Wordpress.
Frequent searches leading to this page:-
coorg trip package, coorg tour packages from chennai for 3 days, coorg holiday packages price, coorg trip plan for 3 days, coorg tour packages from mysore, coorg holiday package, places to visit in coorg and chikmagalur, homestay in coorg contact number, resorts and hotels in coorg, fun things to do in coorg, coorg trip from bangalore for 2 days, cheap holiday weekend in coorg
The magic of Coorg is multiplied manifolds when you stay in a resort which is straight out of a fairy tale. This hotel in Coorg is just the right mix luxury, adventure and natural beauty. Tucked away in a corner of Kushalnagar, Amanvana Resort Coorg is your answer to a perfect relaxing holiday. If fairy tales are your thing then Amanvana Resort Coorg will read out Alice in Wonderland all over again. Inspired by the book, this resort will make you tumble down the rabbit hole, spiralling down in your own Coorg Wonderland.