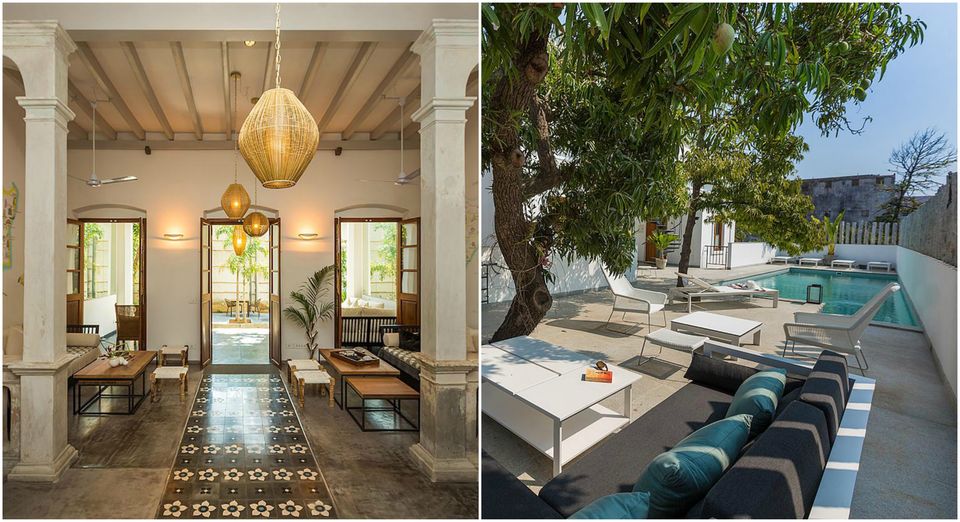 "Pondy" is a different breed altogether. The union territory was under the French rule till 1954, and hence every nook and corner is fragrant with a gorgeous vision of the French-European aesthetic. The Gallic architecture is omnipresent, whether it's a colony, a market, or even a roadside cafe, and hence it's quite possible for you to mistake it for a foreign city altogether. This union territory's boho-chic vibe will suck you in without you even noticing. Add to it the charm of La Villa, Pondicherry and you have the perfect French setting right here in India.
A visit to Puducherry doesn't deserve a sub-standard stay. And hence, I recommend a property that will complement as well as accentuate your sojourn perfectly. I speak of the famous La Villa in White Town. Though Puducherry is not that big a place, yet the popularity of the villa is unprecedented. You ask any Tom, Dick & Harry on the streets, and they will guide you to this beautiful property from wherever you are in town. This European-style mansion also enjoys a cult following amongst the lovers of neighbouring cities as well because a stay here is reserved for only the best of occasions. Let me tell you more in detail.
Ideal for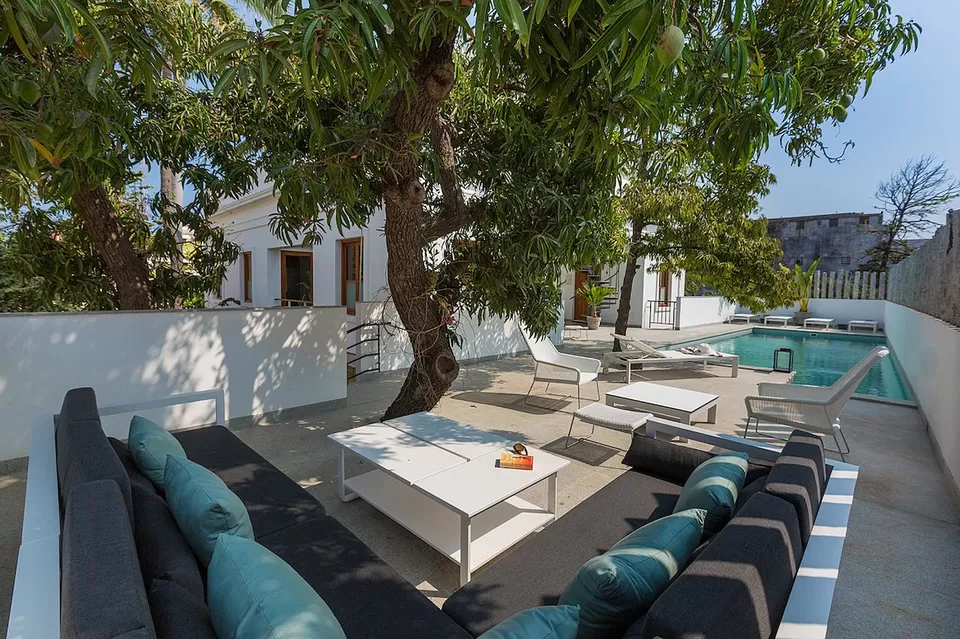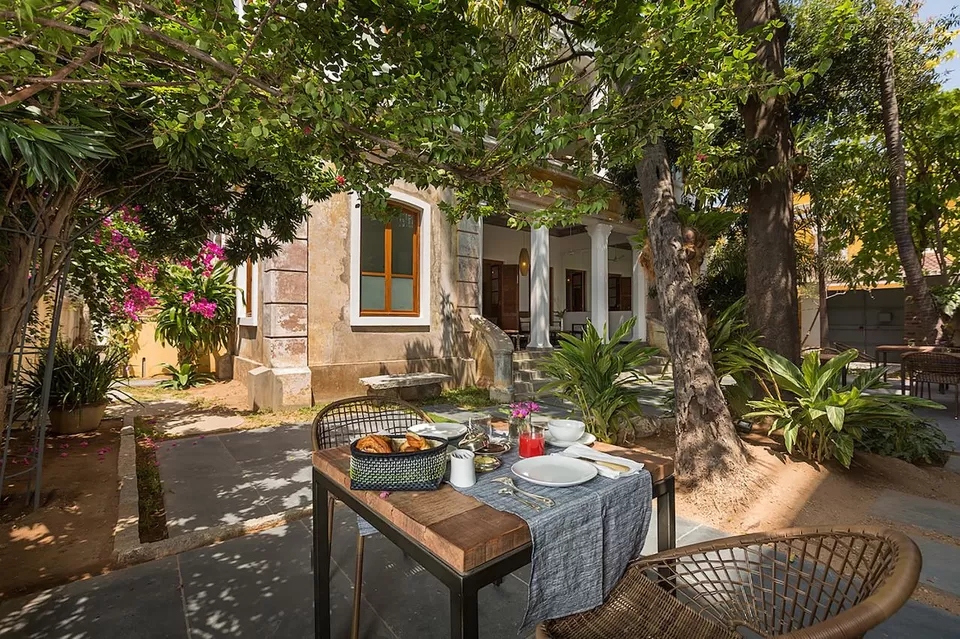 Young lovesick puppies will find this to be a paradise. La Villa was designed by two French architects, Tina Trigala and Yves Lesprit, who harmoniously extended La Villa's colonial facades into creating an interplay with horizons of white walls. Their sole aim was to create something that will serve as the perfect setting for love to blossom. Hence, the villa is ideal for honeymooners and couples.
About La Villa, Pondicherry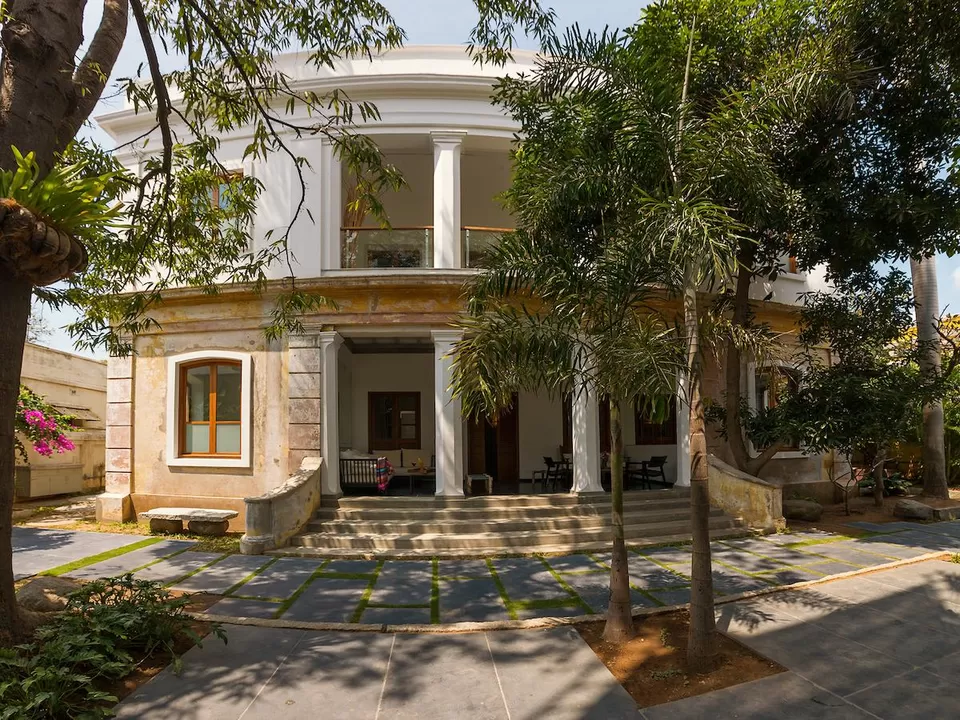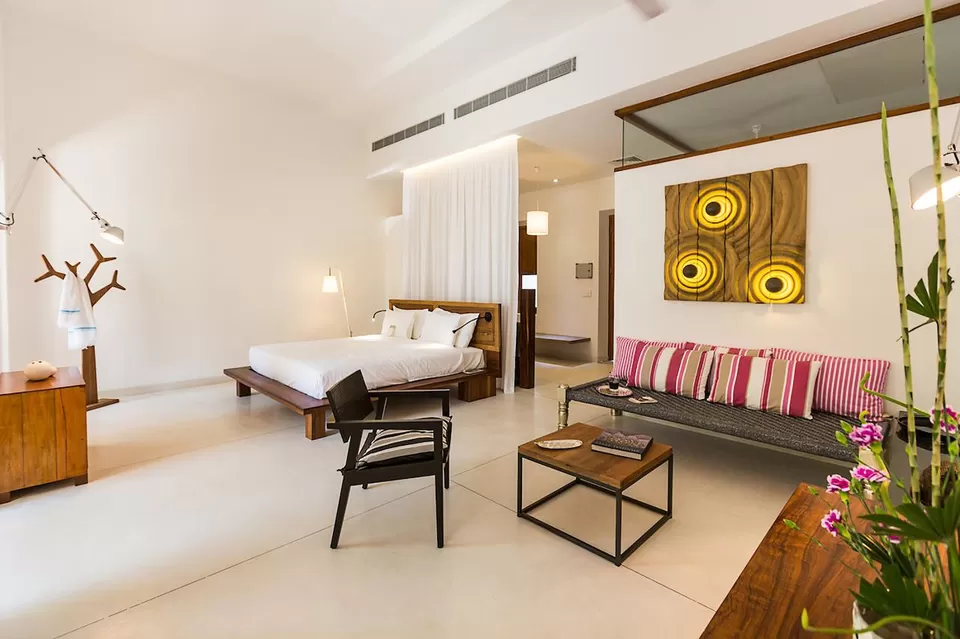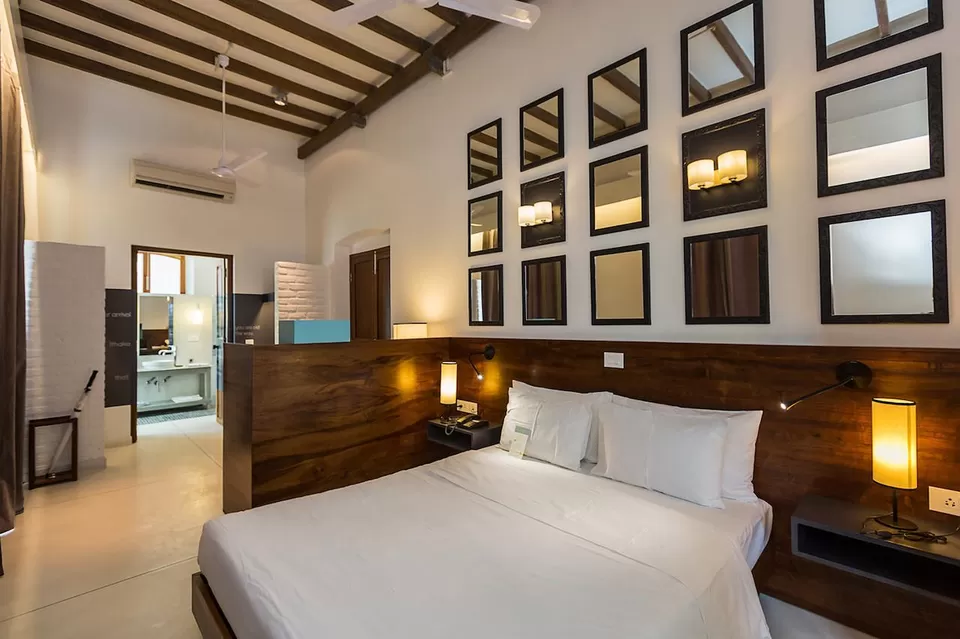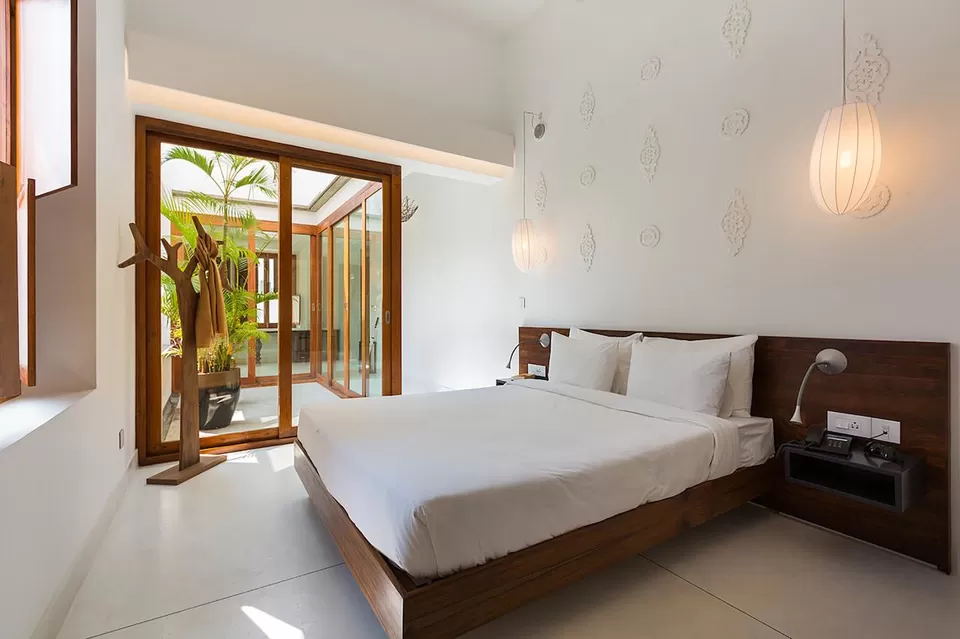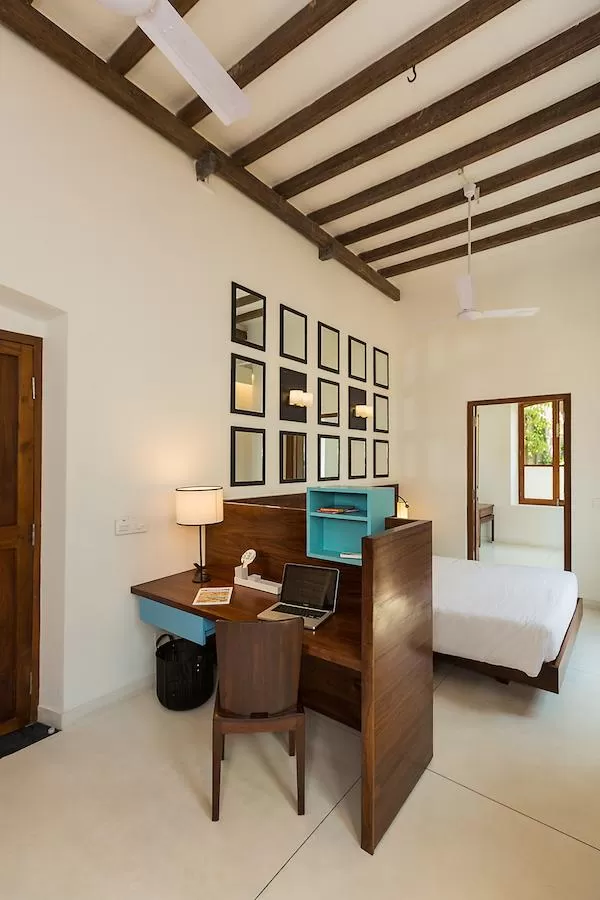 The prime USP of La Villa, Pondicherry lies in its deviant architecture. The property is a visual delight. Whether you sit outside on the porch or laze around inside the massive rooms, you can't help but admire the contemporary designs made from old wood. The rooms are spacious and cool, with exotic fabrics adoring the furniture. Even the swimming pool is artistic in its appeal as it borders the shady garden. Here you will find an elegant mishmash of various eras of the Puducherry.
Once you are done being in awe of the aesthetics, the staff will bowl you over with their hospitality. The villa offers two types of suites – Suite with Balcony and Suite with Terrace. Both are well-equipped with modern amenities such as air conditioning, flat-screen cable TV, seating area, minibar, personal safe, and attached bathtub/shower with free Fragonard toiletries. Every room has a sublime garden view.
Depending on the size of your group or your mood, you can choose either of the options mentioned above. Both are designed with the utmost care and affection keeping in mind absolute comfort for the guests.
Cost: ₹12,000 for two per night for a Suite with Balcony. Breakfast is included.
You can book this room right away or check out other booking options. You will not be charged anything in advance, so your money is safe in case there's a change in plan.
Food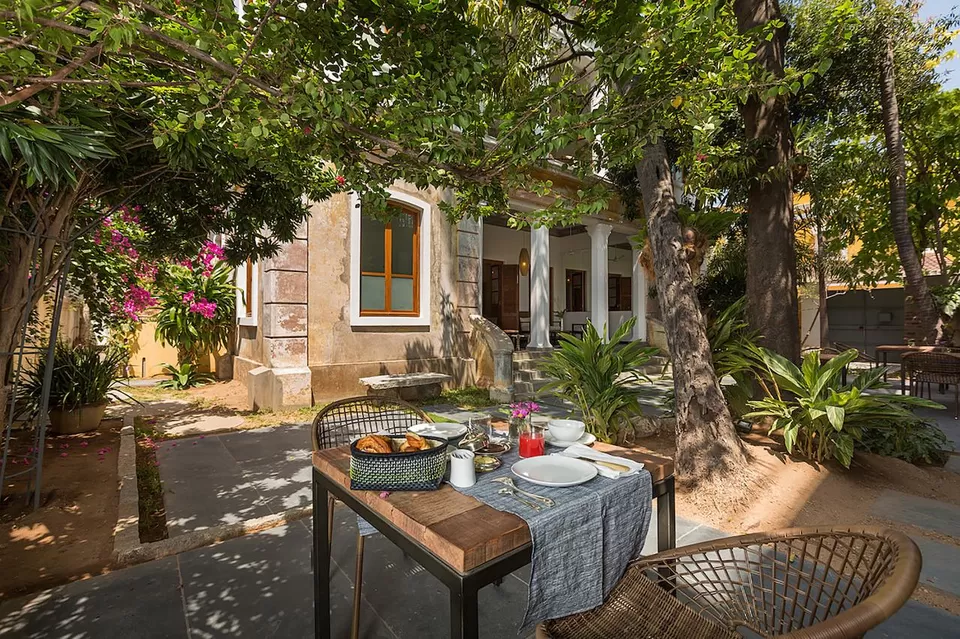 La Villa's restaurant is befitting to the phenomenon that is this 19th century mansion. The limited number of guests sit beneath the arches of the garden, recreating the old-world charm. The food is locally produced and hence fresh, the menu is carefully concocted in order to utilise all rich flavours of the region. Furthermore, the food is served on fine porcelain and silver cutlery that enhance your meal experience. You can also decide where you wish to have your breakfast – in your suite, by the pool, or in the garden.
What to do at La Villa and around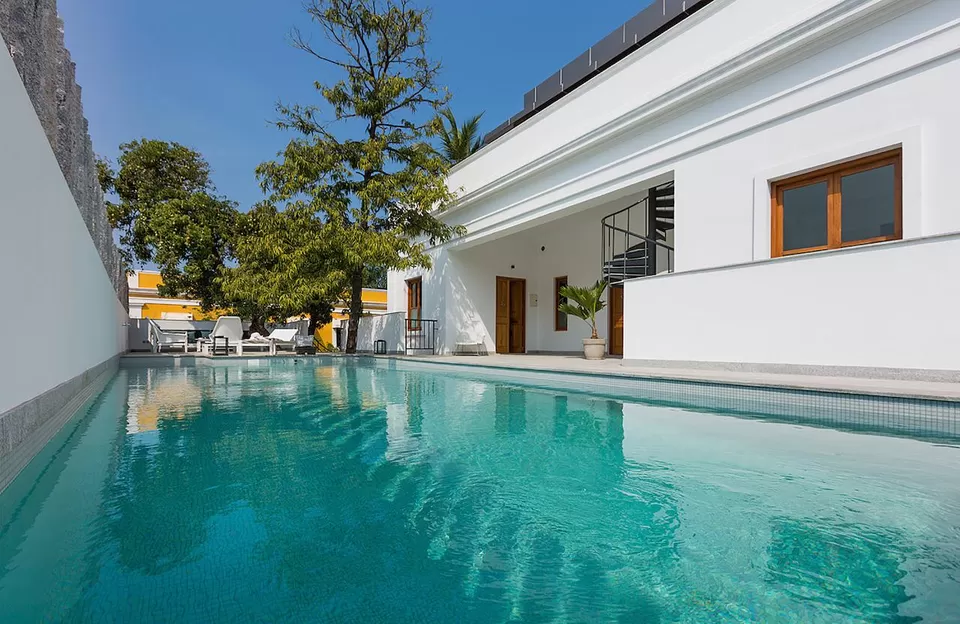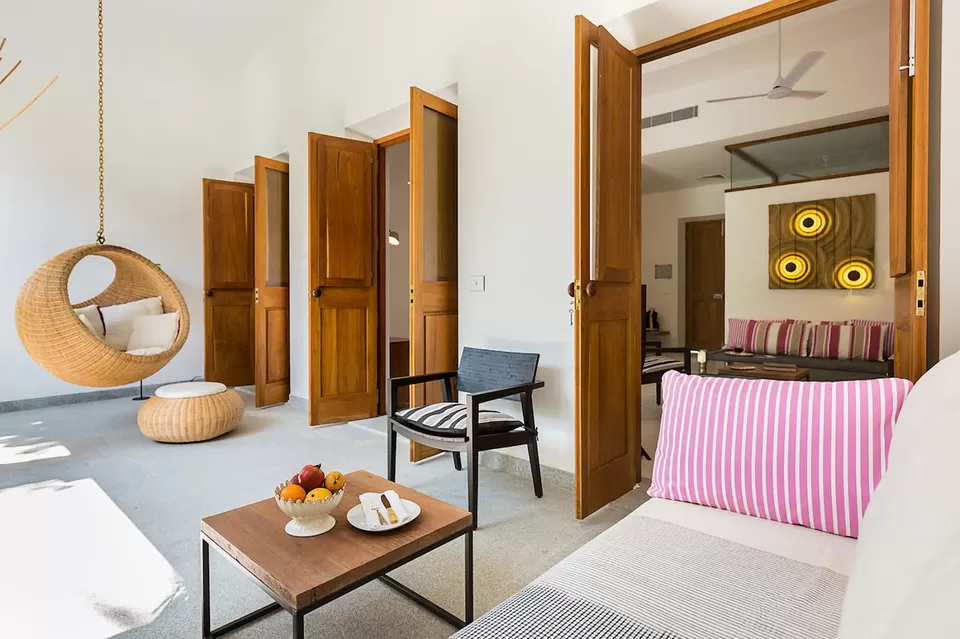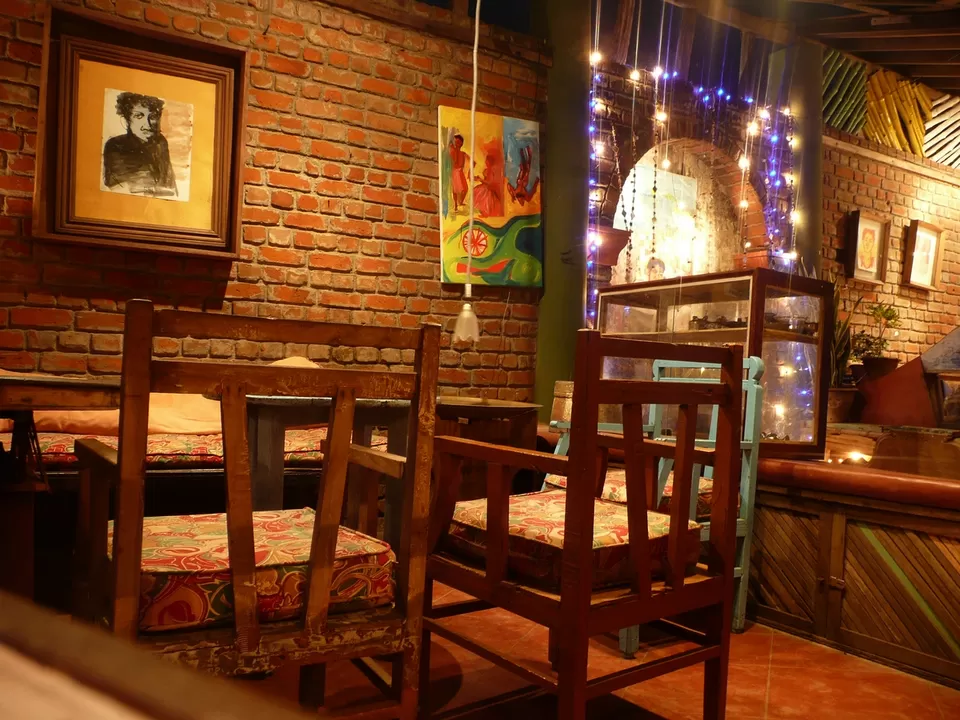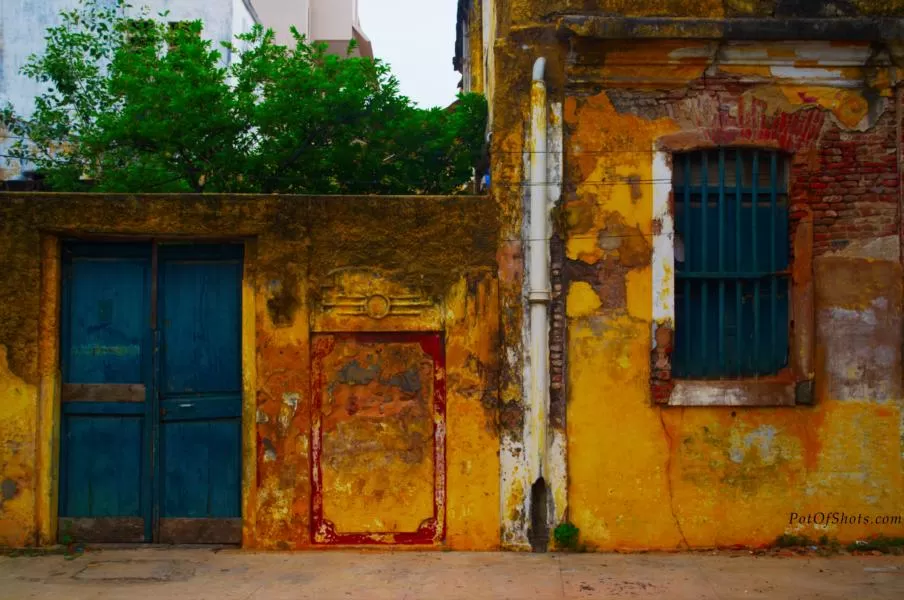 Laze around or rejuvenate at the spa
There's just so much to do inside the property that you will hardly need to step out of it. The book and video libraries are stacked with an eclectic collection of books, magazines and DVDs. If you are in the mood to relax, an oil massage can be organised in your suite itself. Take a dip in the pool with a drink by your side, if not anything else. Finally, there's also a provision for private yoga classes inside the room or by the pool.
Shop for souvenirs
If you need to pick up souvenirs for someone back home or for yourself, the Idea Shop inside the property is a great place. It's a cute tiny wood-frame structure where you can buy handicrafts, dresses, jewellery and other assorted items. Their natural soaps and incense sticks are recommended as well. If you wish to explore further, the popular Goubert Market is just a kilometre away.
Discover Puducherry
Guests usually step out of the property to experience the quaint charm of this French-inspired union territory. The Gothic-style church Basilica of the Sacred Heart of Jesus is a popular tourist attraction. The church is located in a quiet setting and its windows are stained with various Biblical paintings. The Immaculate Conception Cathedral is another popular church but is Portuguese-style in its architecture. Jesus Christ is embodied in a gold statue here. Possibly the most touristy thing you can do in Puducherry is to visit Rock Beach in the evenings. This beautiful, rocky beach is bordered by various restaurants and hence draws quite a crowd on all days.
Getting there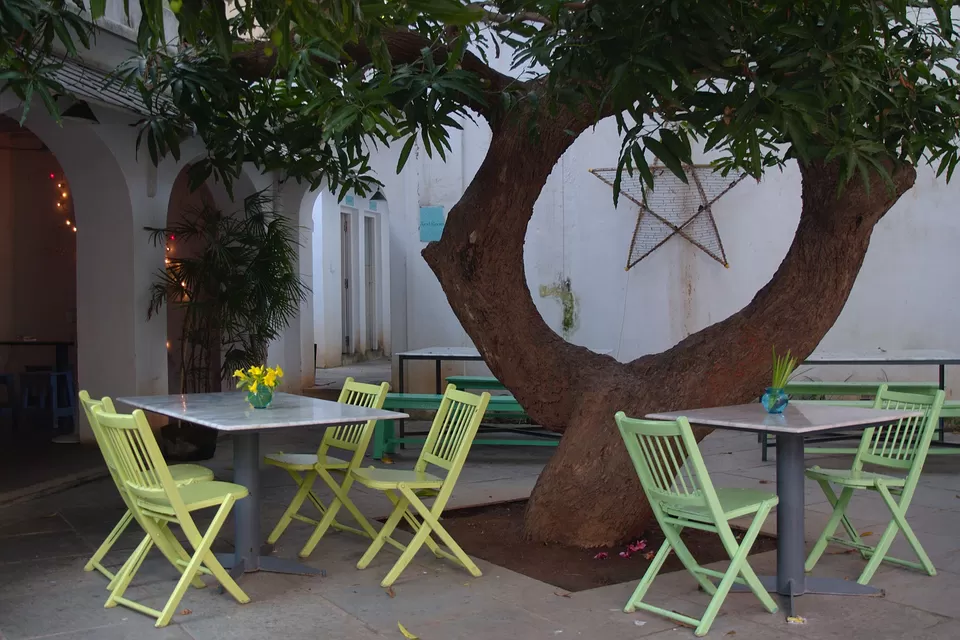 By air: Chennai International Airport is the nearest at 135km away. The airport receives flights from almost all the major as well as minor airports across India. You can hire a private taxi from the airport till the property.
By road: The Pondicherry Central Bus Station is just 2km away. It is well connected to all major cities around it with an effective road network. The central government runs buses till Puducherry from all prime cities down south. On reaching the bus station, the hotel can arrange for a pickup.
By train: Puducherry Railway Station is just 1.5km away, which is well connected by trains from up north. You can contact the hotel in advance; they will arrange for your transportation from the station.
Best time to go
Puducherry always has something new to be explored. But the best time to visit it would be between October and March. The temperature ranges between 15 and 30 degrees celsius, and hence is ideal for strolling around.
Want to tell us about your epic experience at La Villa Pondicherry? Share your story with Tripoto's 25-million travellers right away! Travel is a religion here.
Frequent searches leading to this page:-
Europe tour packages from Delhi with airfare 7 days, Europe tour packages 15 days from India, Europe tour packages cost, Places to visit in Europe for honeymoon, la villa pondicherry