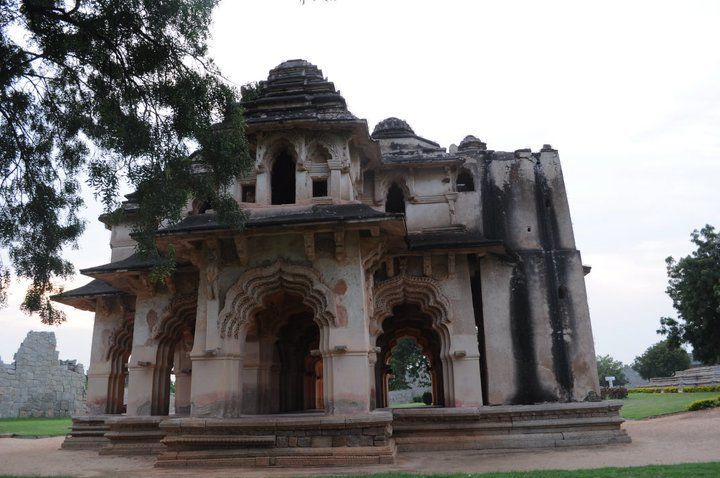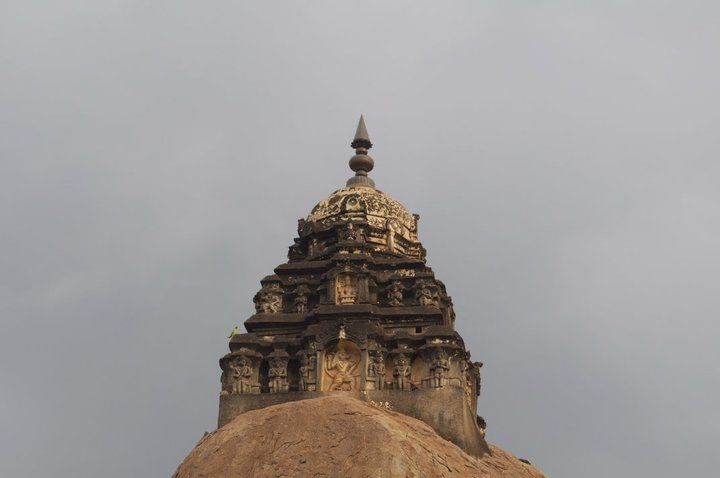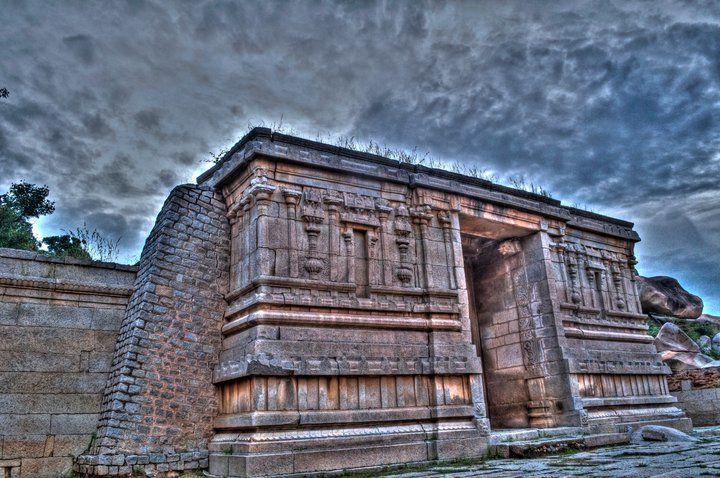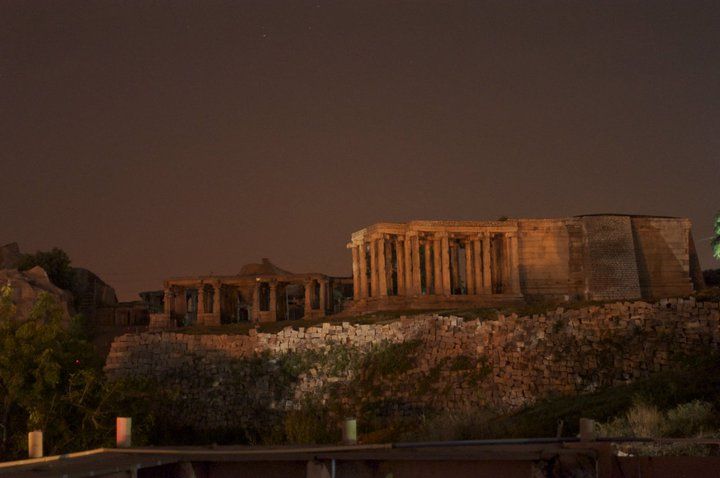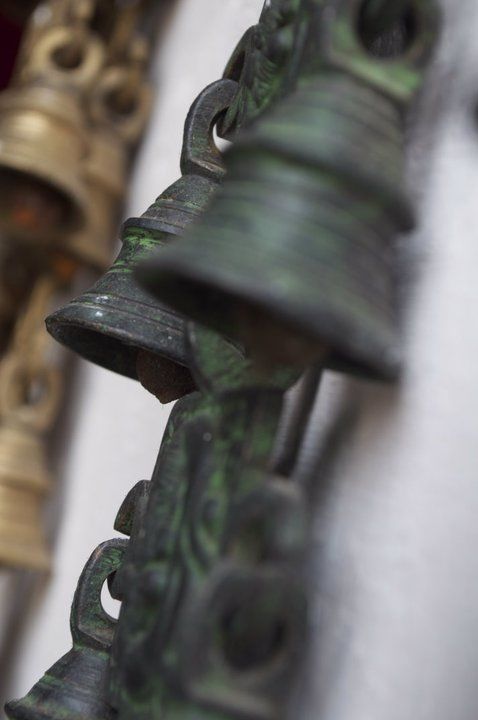 They say God is the ultimate creator. And whenever I create something beautiful I equate myself with him. No wonder then that when I started writing this particular piece my mind went back to two very religious cities I had visited – one at the Northern part of the country and the other at the Southern part. India never fails to amaze me. There is diversity everywhere, but the very essence of India is always present.
It was 2006 and I was still a student and the neck-breaking schedule of an aspiring MBA added with the fact that I was a part of the placement team made sure that I was the quintessential MBA student. I had no time for myself- no weekends, no holidays and thoughts were always centered around how we would get companies to campus, which industry expert to invite as Guest speaker, and yet manage a decent grade on my certificate to prove that I was an all-rounder. Amidst all this I was looking forward to one week of off from this crazy madness during the Dussehera holidays and bingo!! All my plans fell apart when the Head of Placement Cell invited us to our campus in Bangalore for an intensive training on corporate etiquettes and strategy session. I had made so many plans for those few days with my then boyfriend and now husband Babu that it just broke my heart. And then I did something which I would not have done in any other circumstances. I lied!! I planned and plotted (before that of course I had to pacify a very angry Babu, who was equally excited about spending some quality time with me) , took Ma into confidence (and of course lied to her too) and told her that I am visiting Haridwar with friends,but she was to tell the CEO of our institute that I am coming home etc etc if the need arises. After all this drama we left for Haridwar. When checking for some weekend gateways me and the boy could come up with Haridwar because that was the only place that took less than five hours from Delhi. Every other place was faraway. 
We did not have much expectation from the city itself but we were in for a pleasant surprise. We reached quite late in the night and booked ourselves into a hotel. The night was slightly chilly and we could hear the distant chimes of the temple bells and the splash of the beautiful Ganga flowing in the background. There was the smell of oil/ghee and diyas and the market was filled with things symbolizing Hinduism including rudraksh, oil, red cloth, trishul et al. Both of us were a little disappointed to realize that we would not get non-veg food in Haridwar during the stay. But the simple meal of veg food was so nice that we forgot the minor hitch. The next morning we woke up to chants of mantras and temple bells. We contemplated for sometime whether we would visit the temples for darshan, what with both of us not being too religious but then we decided what the hell, we are here so lets do it. We walked towards the temple area, both of us immersed our feet in the cold water and it was freezing. It felt beautiful. I was feeling very out of place in a jeans and tee shirt. The whole place had the feeling of an age-old charm. It looked like I had arrived at an age much before I was born. The language was polished and everyone treated the other with respect. Everyone bowed down to elders, the young were helping the old climb the stairs, the adults were carrying the children. The girls had their heads covered and the boys were looking at girls with a shy look. The girls knew how to blush. There were oranges and red all over, the color of vermillion and the marigolds were standing out. We took a boat ride over the Ganges and the fresh autumn air caressed my face. I felt on top of the world, it was a holiday beyond expectation. I had the love of my life beside me in one of the most colorful place, uninhibited by pollution. It truly was a super holiday. Once I got back to my institute and started packing for my trip to Bangalore, though I was still fuming about not getting to spend my holidays like the other guys I was happy I had made some awesome memories just before. Its really sad that being a student, and way back in 2006 I did not have a decent camera to take pictures of the place and visit.
Contrast this with my trip to Hampi in 2010, with a few of my close friends. While in my previous trip I had the company of my love, this trip too had the new love of my life accompanying me. In fact I guess that was what finally made up my mind about the trip, with a little push from Babu of course. They say Hampi is a photographers dream and one really has to be there to believe it. Unlike Haridwar, Hampi had a very progressive outlook. The influx of foreign visitors could be the reason, but this place had a very Goa feel about it. The place was scattered with ruins in every corner and I just wanted to capture every stone, every ruin in my camera and freeze it for eternity.
It was the Diwali weekend and I was planning a trip to Hyderabad to see one of my closest friends since the last few years. And by the time I had made up my mind all bus and train tickets were sold. I was frustrated and angry and super unhappy that Aimee would spend the Diwali alone. Along the same time, it being a long weekend friends were planning a trip to the picturesque town of Hampi and I kept on telling them that I would not come along, I would work. Babu, who was working in Delhi at that time scolded me for behaving like a spoilt kid, Arup tried selling the photography aspect and Ravi tried "it wont be fun without you" senti. But finally I did give in to the temptation and am happy I did it. The place surprised me from the word go. As soon as we entered the town, to my horror I discovered that my cell phone signal was off. Cell phones stop working in that town, and as soon as we reached the Guest House we had booked I dumped my stuff into the room and ran like crazy to call my Mom and Babu and assure them that I was safe and there is no network access. It was beautiful, we reached quite late to do any sightseeing, but we walked out for dinner. The view from outside our guest house itself was mesmerizing with temples and ruins scattered on all sides. This city also served only veg food with a dash of egg thrown in, but you could choose among a multitude of cuisines including Israeli, Continental etc. The food was scrumptious and the rooftop restaurant just beside the river a fresh change from the loud city restaurants. We chatted and ate and lazed. The place also had a book-shelf on one side, it had started pouring by then. The fresh smell of rain and the water droplets sitting on the light bulbs created a kaleidoscope of beauty and color. By the time we went back to the guest house it was quite late and me and and a friend had already planned to go out for an early morning photo shoot. I remember the whole weekend I just kept taking in the beautiful view of the city. I hardly slept for more than three hours each, the two nights I was there. The architecture, the detailing, the beautiful hills strewn with stones, the carvings and the place itself adds up to the mystical aura of Hampi. You are left wondering about the kind of craftsmanship that existed in those times, you are left wondering why holidays end. And then you are just happy that it sure means another holiday is on its way soon.
When I started writing this piece I thought it would talk about how distinct the two towns are. Inspite of being religious cities both has a different identity, both has a different aura but both makes you feel closer to the values that makes you an Indian. On this note I will end this one here and talk about photography and Hampi in my next entry.
I had blogged this piece way back on 14th Jan 2011 in my blog http://sugarandapinchofspice.blogspot.in/2011/01/melange-of-travel-and-religious-cities.html Do visitfor more details