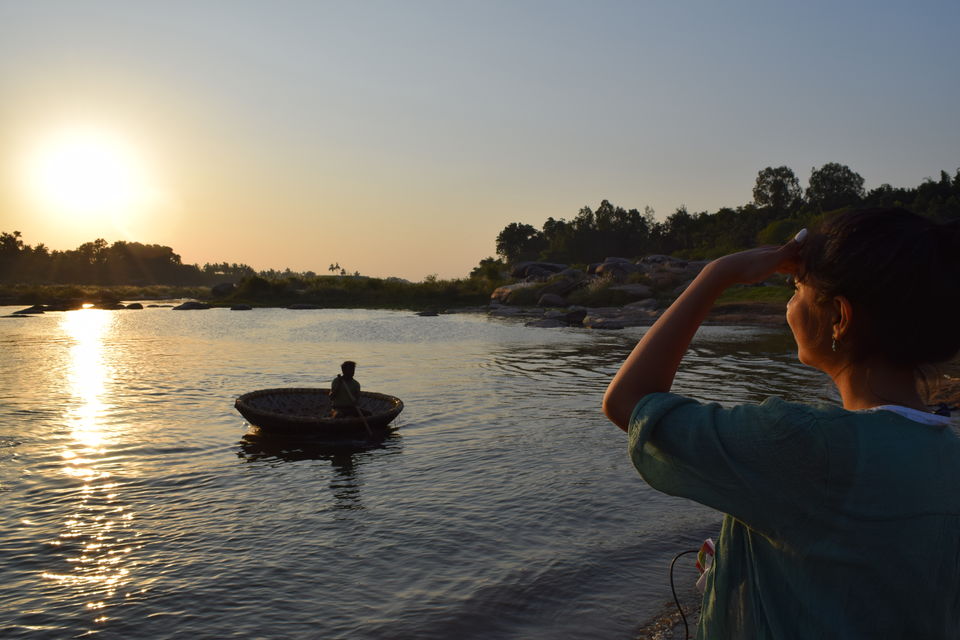 "The only thing I own, which are still worth what they have cost me are my travel memories...the mind-pictures of places that I have been hoarding like a happy miser"-Burton Homes.
Two sisters, two days, one trip, memories to last a lifetime that was Hampi for me. I traveled to this beautiful town of old kingdoms, beautiful temples and gigantic ruins in December 2016 with my sister Sonali Khetia. Located alongside the Tungabhadra river, Hampi is a top tourist destination for both Indians and foreigners alike. It is recognized as the group of monuments at Hampi in the UNESCO- world heritage site. Want to know more of my journey and experience then keep on reading:
TEMPLES
Old temples, big and small alike. Hampi is home to a lot of beautiful temples. From the main and the most visited Shiva temple (Virupaksha temple) to the abandoned Krishna temple, the famous Vittala temple complex, and the Jain temples, each of them has its own unique history bound to the famous Vijayanagar Empire. Many of these temples were used for worship back during the time of the Kings but have now been preserved as a monument.
FOOD
Hampi is a paradise for food lovers. There are more than a dozen restaurants within the main center offering a variety of cuisines. We picked a different restaurant from each meal so we could enjoy a little bit of everything. The pasta, pizza, fries, falafel, momos were finger-licking delicious. All the restaurants have a cozy vibe, some with rooftop setting while others with a river view.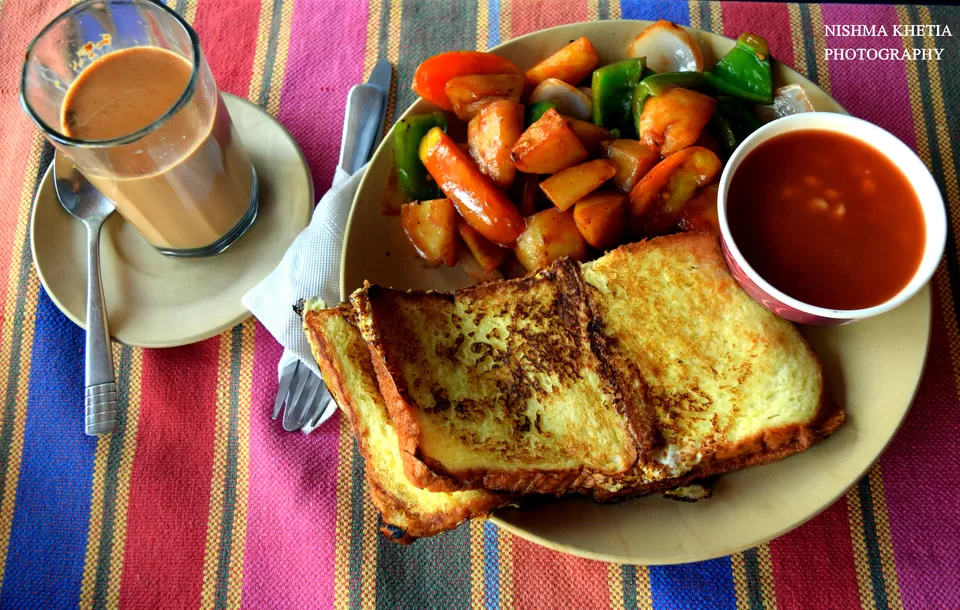 ROYAL MONUMENTS
Hampi was the operation center of the entire Vijayanagar Empire. In order for things to operate smoothly, it was obvious that it had marvelous structures built up to serve the royal family. From water tanks to royal baths, gardens, other monuments of historical importance and some of the military significance like the elephant stables.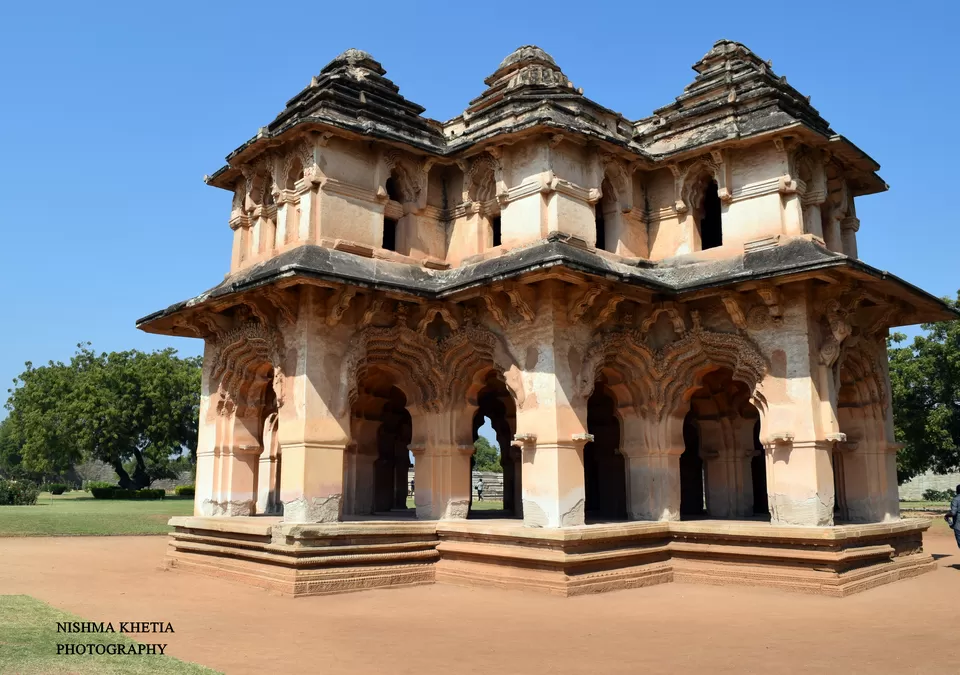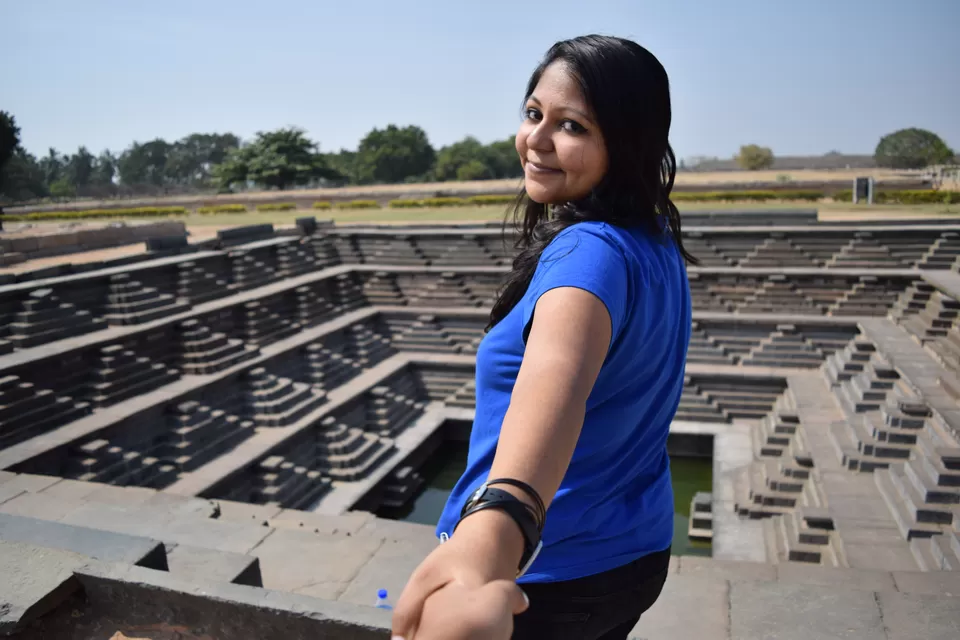 Top Ten Tips For Your Hampi Trip:
1. Accommodation In Hampi:
Unless you are planning a luxury stay, I would suggest not to spend a lot on your accommodation. We easily got a guest house for 450 Rupees per night! Our trip was two days and one night. We checked out at 10 am in the morning and asked the reception to take care of our luggage as we went exploring on the second day. You can collect it in the evening before catching your bus.
We stayed at the Manju Guest House.
2. How To Reach Hampi:
If you are flying in, the nearest airport is Hubli and then a three-hour taxi would bring you to Hampi or a bus from Bangalore. All of those are bound to leave you tired and you would need some good rest. In that case, you can extend your trip to two or three nights. In my case, I took an overnight bus to Hospet (12 km from Hampi) and then a connecting bus.
3. The Hardest Question: What Should You Eat?
Have a heavy breakfast so you can explore throughout the day without having to a long lunch break which will not only take away time but also make you lazy and sleepy. All restaurants on the main side of Hampi (near the temple) serve only vegetarian food. Yes! So if you want to indulge in non-veg options you can easily cross the river. Hampi also does not serve alcohol to respect the religious views of the area and the people. That is also available on the other side of the river.
-Must Try Restaurants: Moon Light, Mango Tree, Funky Monkey and River View Restaurant.
4. Out And About Hampi.
If you absolutely love exploring then get yourself a bicycle on rent. Map of Hampi is sold at 20 rupees and you can easily find your way about on your own. Every morning at 9 am a government tourist group also leaves from Virupaksha temple on bicycles. A bicycle for the whole day would cost you somewhere between 200-400 rupees. You could also get a guide if you wish. The Royal enclosure and sunset points are far from the center but a lot of places are at walkable distance.
- Must Visit Places: Vittala Complex, Matunga Hill, The Royal Enclosure, Virupaksha Temple.
You can also try a ride across the river in the handmade boats!
5. Network & Communication In Hampi.
Let me assure you, there is none. No phone network. Only Wifi. This was the main reason why all the restaurants and guest houses have their own wifi. It is very hard to get a network on your phone while in Hampi so inform your loved ones prior to your travel so that they do not get worried.
6. What To Wear In Hampi.
As Hampi is a religious town, I would suggest dressing modestly. Go for long cotton skirts or trousers, maxi dresses. For men, long trousers, joggers or pants would be appropriate. Avoid shorts as it would be disrespectful especially in temples. It is always hot in Hampi so be sure to wear comfortable clothing that you can manage for an entire day. Wear walking shoes or comfortable sandals as Hampi is full of big boulders and rocks and there would be a lot of walking.
7. What To Pack For Hampi.
Essentials include: Camera, Water bottle, ID Card, Chargers, Sun Protection (Cream, Sunglasses, Hat). See the video for more inspiration.
8.Shopping In Hampi.
Hampi has a few shops run by tourists and locals alike. They sell the most unique items from handicraft to clothes, shoes, show piece collections, jewelry and more. If it is in your budget do get yourself a souvenir to take back home.
9.The Other Side Of the River.
This is a beautiful place, which I discovered a little late during my trip. Make your way across the river in the ferry boat which will cost around 12 rupees per person. The other side has lush green fields, is much cooler and has a lot of fun places to be explored.
10.Enjoy Yourself
Have an awesome time. Do not let the heat or the walking drain your down or get to you! Let yourself loose in the ruins, get crazy and have fun!
I hope you enjoyed reading this blog post. Feel free to leave your comments, questions, and suggestions below. Follow me on my Instagram stay updated on my endeavors and be sure to share it with your friends. Thank you.
Until my next adventure,
Nishma Khetia.