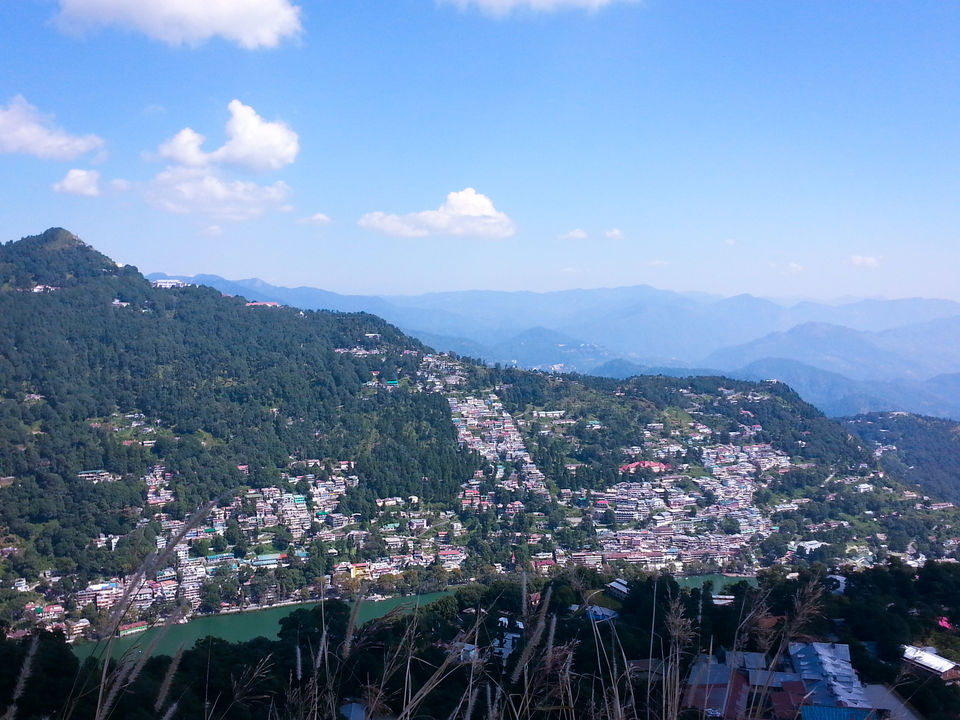 Daily routine, habits, noises will not be your part when you reach Nainital, one of the popular hill-station in the state of Uttarakhand, India. This means you will find crowd free wilderness and beautiful lakes with boat rides and friendly wildlife at its neighborhood.
The secret of "Naini-Tal" is a peaceful adventure. I reached Nainital during fall when the temperature was pleasant around 8° C, over the year the temperature ranges from -3° C to 26°C. If you are fond of snowfalls, plan your tour between the first week of December to mid of February, Nainital continues to witness fresh spurts of snowfall where you can encounter enchanting snow-capped mountains and few freezing lakes.
It is also known as Lake district of India, surrounded by seven hills and seven lakes which represents in-and-around Nainital. There are many things you can do in Nainital it all depends on your interests, but if you are an addict to silent road journey's, craving fresh mountain air, explore small towns and understand their culture, then perhaps Nainital should be your next travel destination.
Now here's small list of places I explored.
When you enter the beautiful town of Nainital, the first glimpse is of Naini Lake. The tranquil water in the center of the township with boating facility is one of the perfect spots to enjoy a mixture of idyllic and relaxation after travel, and the view from the center of the lake towards the city is extremely dreamy for any time of the day.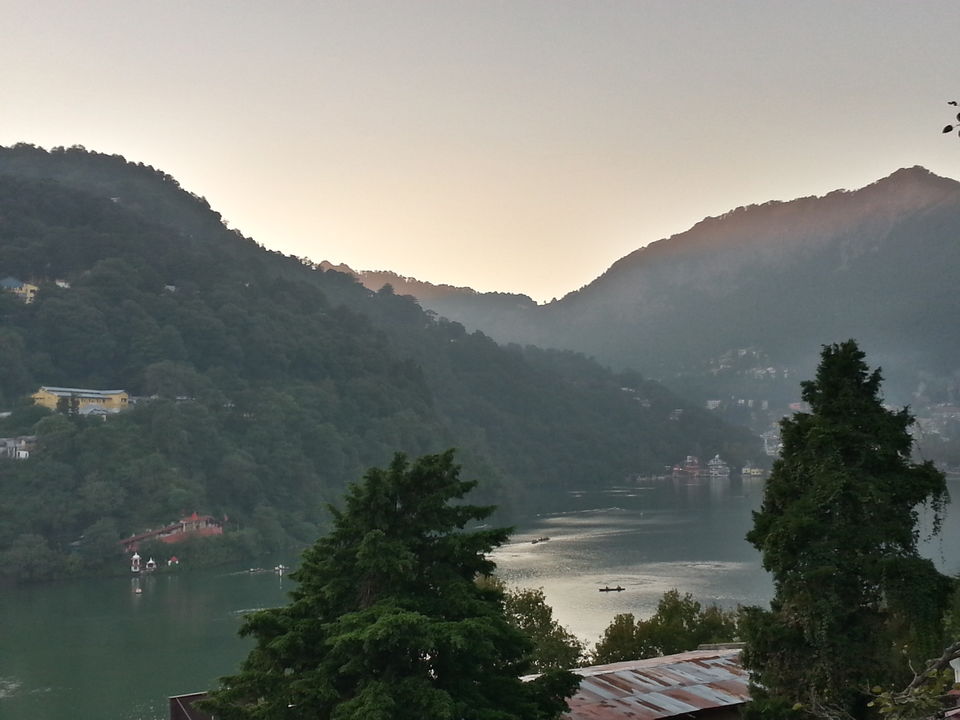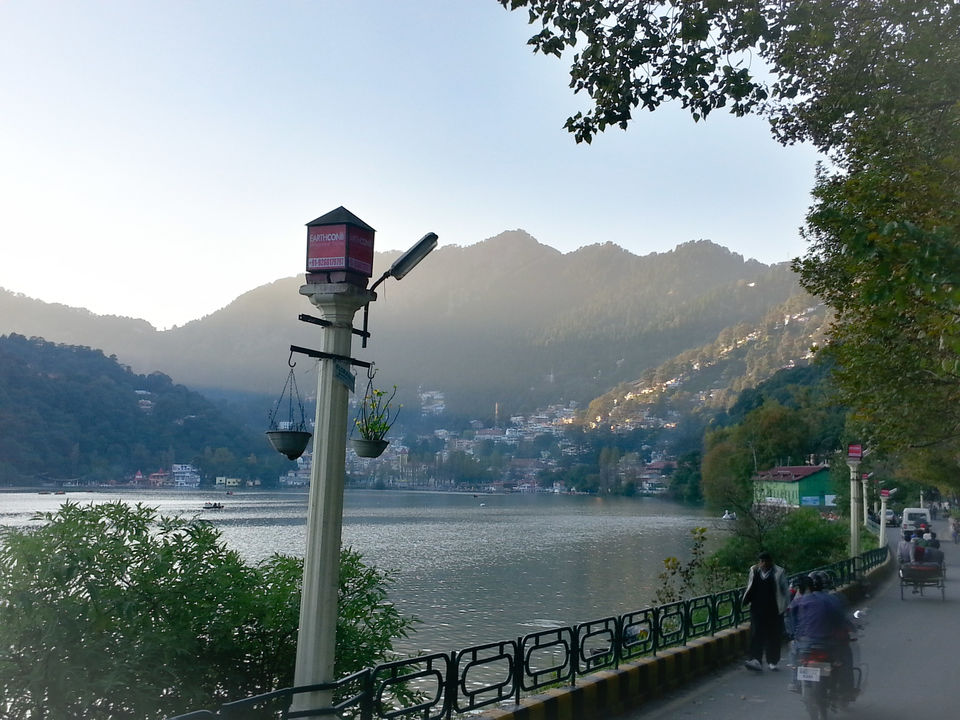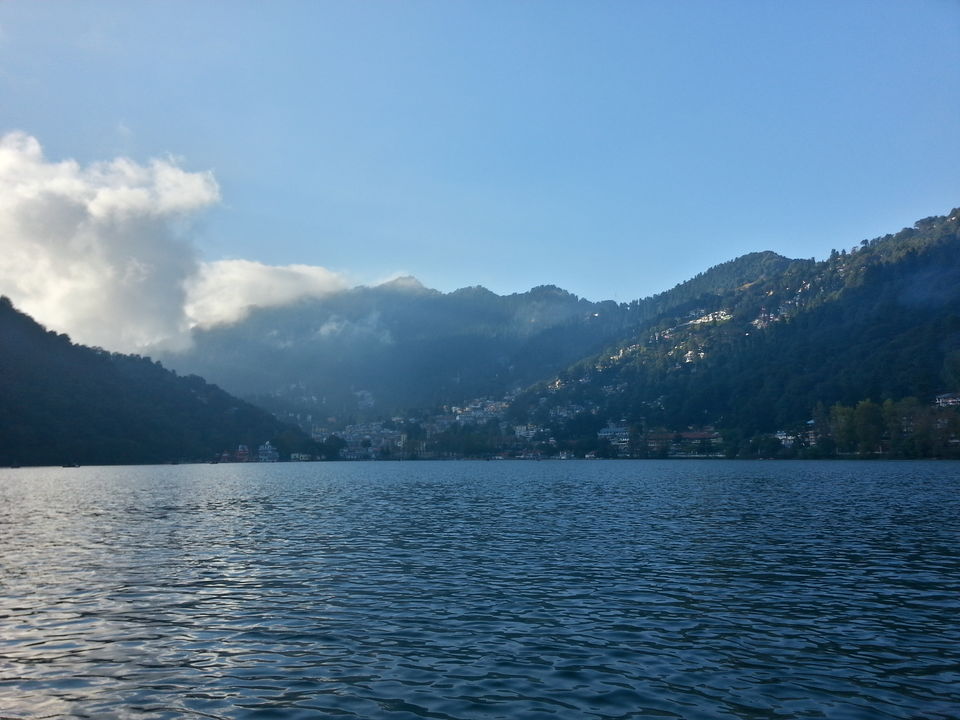 I went across the lake with a small boat to experience the natural freshwater body. For one hour I was just around the lake observing the township and the mind-blowing structures.
A localite during a conversation said, I should experience the sunset over here, so again I hired a small boat and went around the Naini lake in the evening. Guess what, I found one of the stunning views like fog settling down over the surface, the temperature dropping below 8° C, a species of mahseer fishes were around; that person was right I experienced a phenomenal moment during the sunset.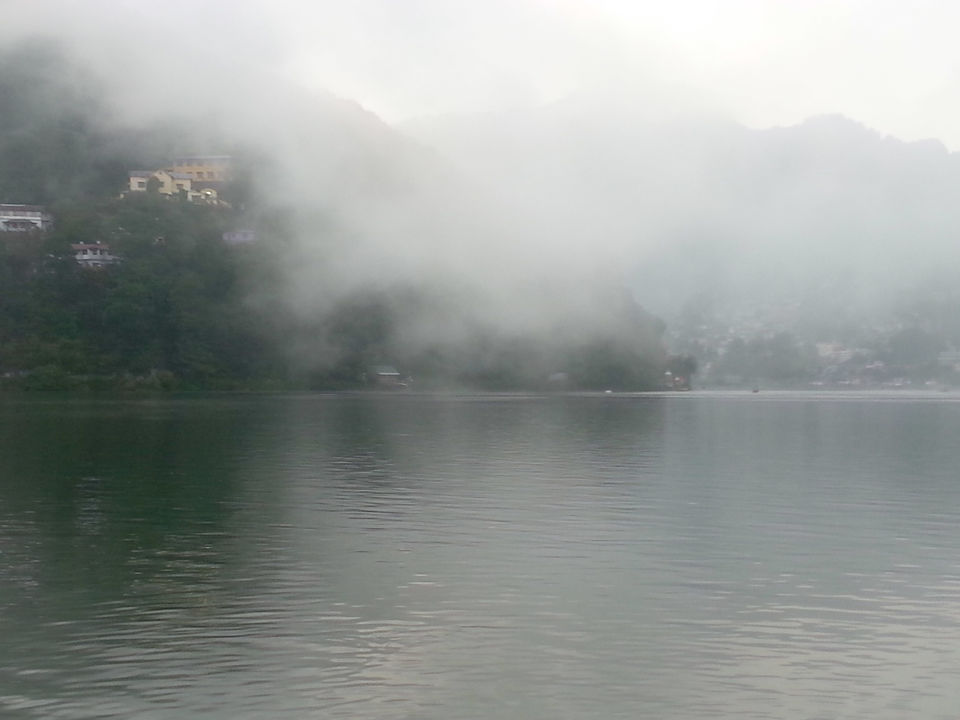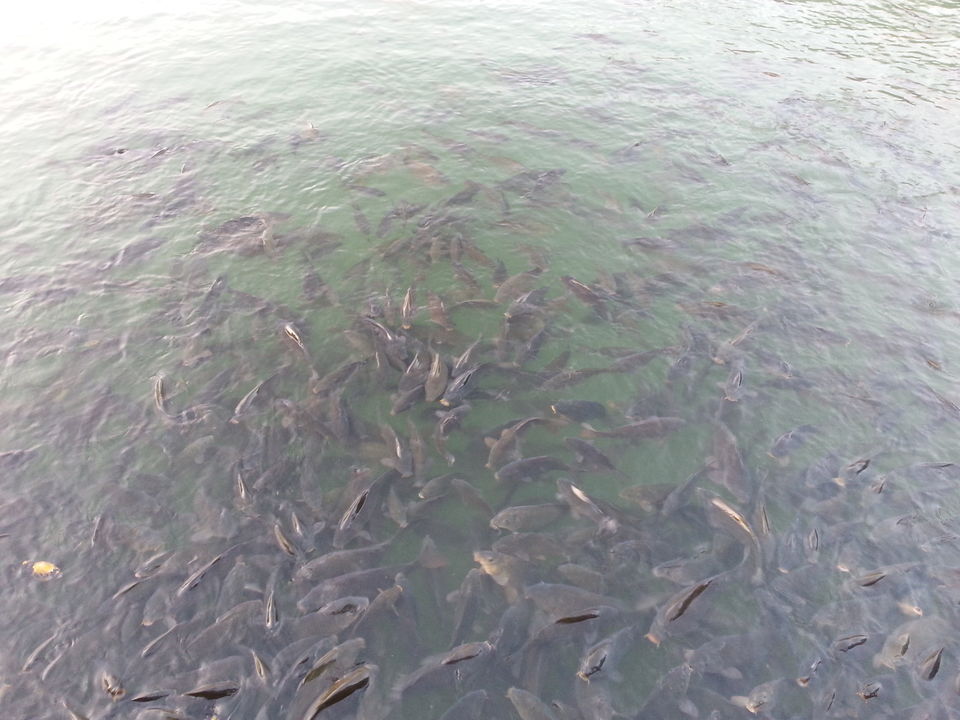 On the first day, I didn't explore many places due to an overnight journey and long hours of traveling. I went to my hotel early and decided the next day I will go hiking. It was one of the best decisions during this journey. Take a look why!
I woke up early and decided to walk down the countryside route. This was the first view I encountered after reaching to a certain height.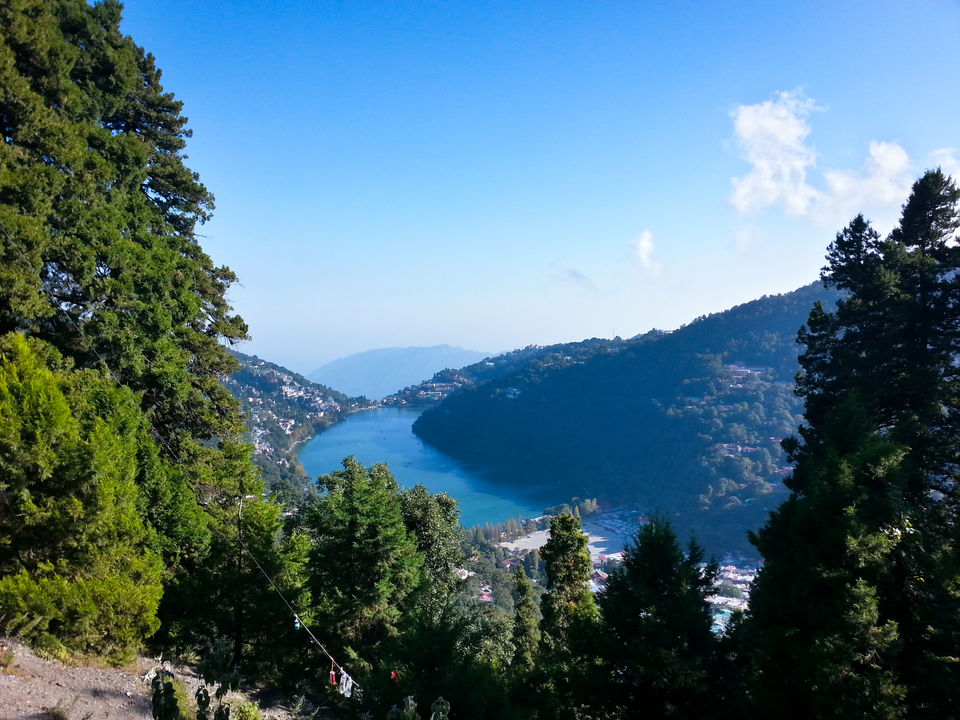 The route I traveled was stretching over a few miles towards the tiffin top – one of the highest point in Nainital. Of course, when you walk down through woods you will always find something, I saw this beautiful calf enjoying its meal.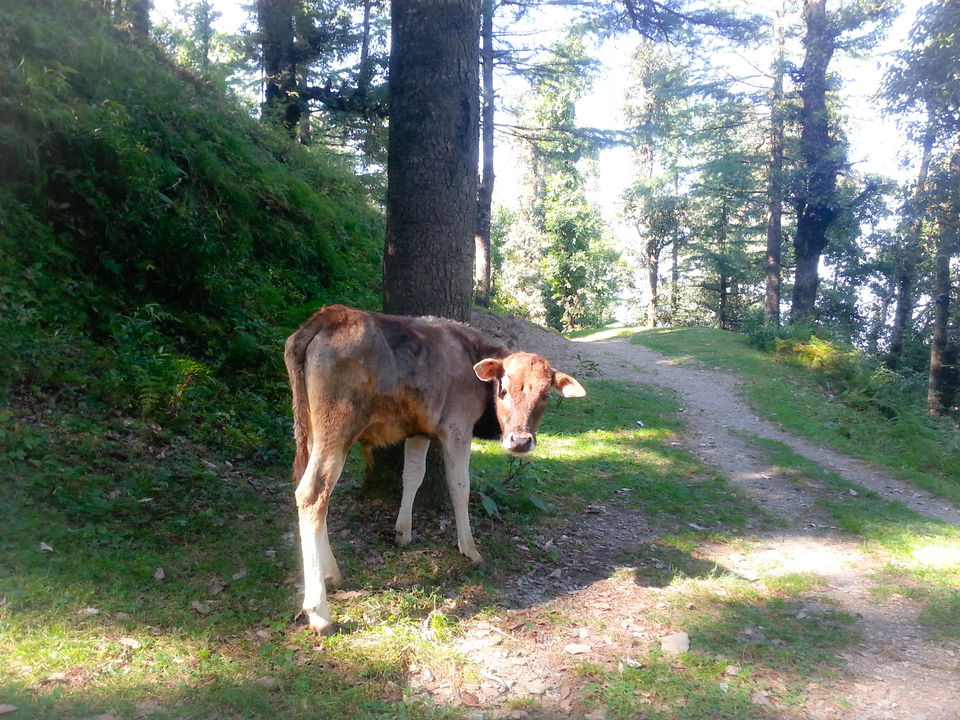 Secondly, heading off from a small village and through pathway; I saw something that I want to share with you and request each driver to drive safely while crossing ghat roads that are encompassed by hills on all sides and terrains. A professional driver or guides are a must for such regions.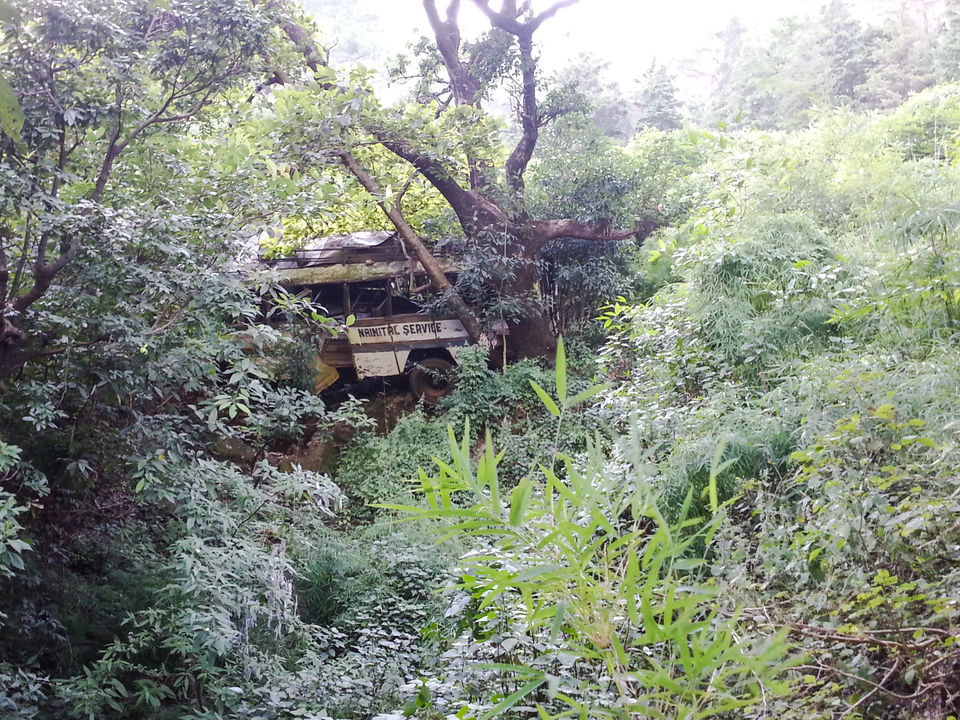 Walking down the same pathway, I reached a level up and found spectacular adventurous sightseeing, exploring mountains of surrounding terrain and of course the joy will remain incomplete without experiencing a horse ride. I have combined a few pictures of the stunning view.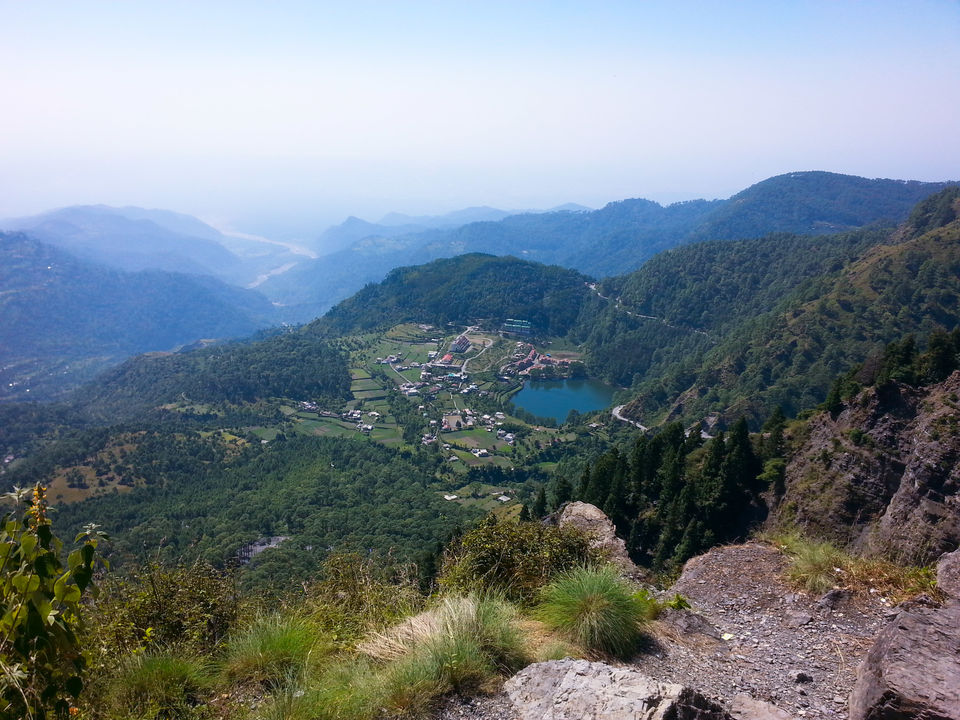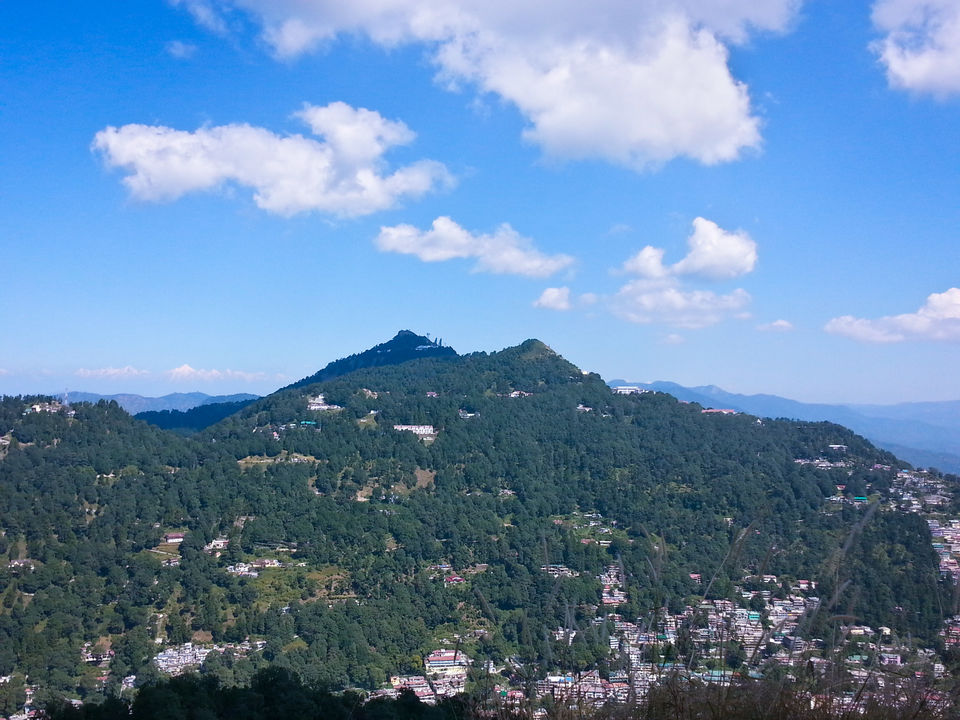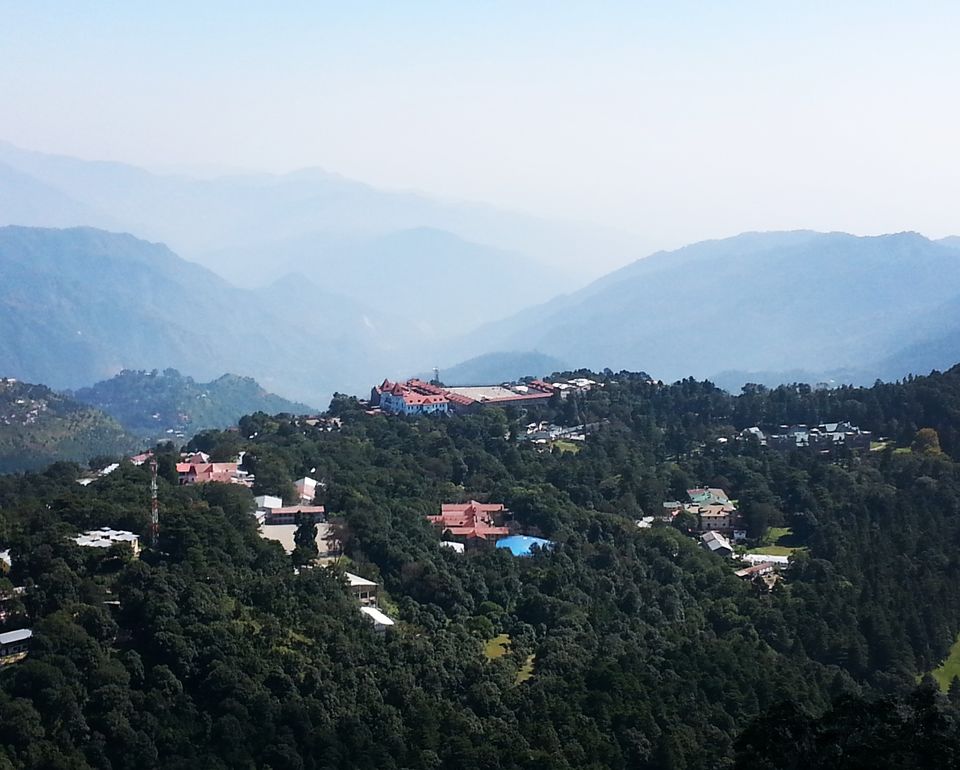 Moving to my next destination!
Eco Cave Park, Nainital
Located in Sukhatal or Mallital, on the Kaladungi road, it has a natural park and caves which you must visit if you are traveling nearby. But, to reach this destination you will have to hire a cab, the distance from the township is approximately 3 km (1.8 miles).
The natural structure comprises of six small underground caves with a garden stretch, followed by an uninterrupted view of four peaks that gives sightseeing of hill culture.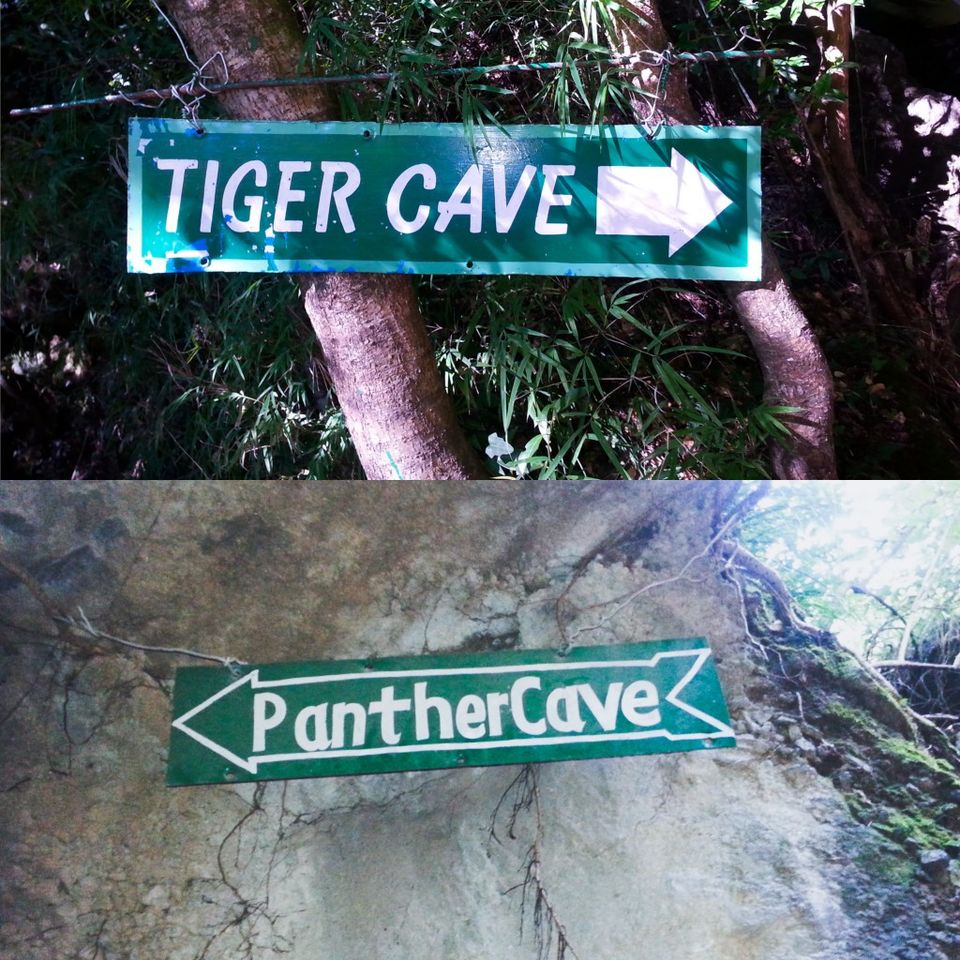 For those who are animal lovers just like I am, you should visit the highest altitude zoo serving habitat. It is situated at a height of 2,100 meters above sea-level, this itself makes it an attraction.
– The distance from Mall road to Zoo is approximately 2 km (1.2 miles).
– The zoo has an entry fee of about 30 INR and different prices for cameras.
– The zoo remains closed on Monday for an inspection.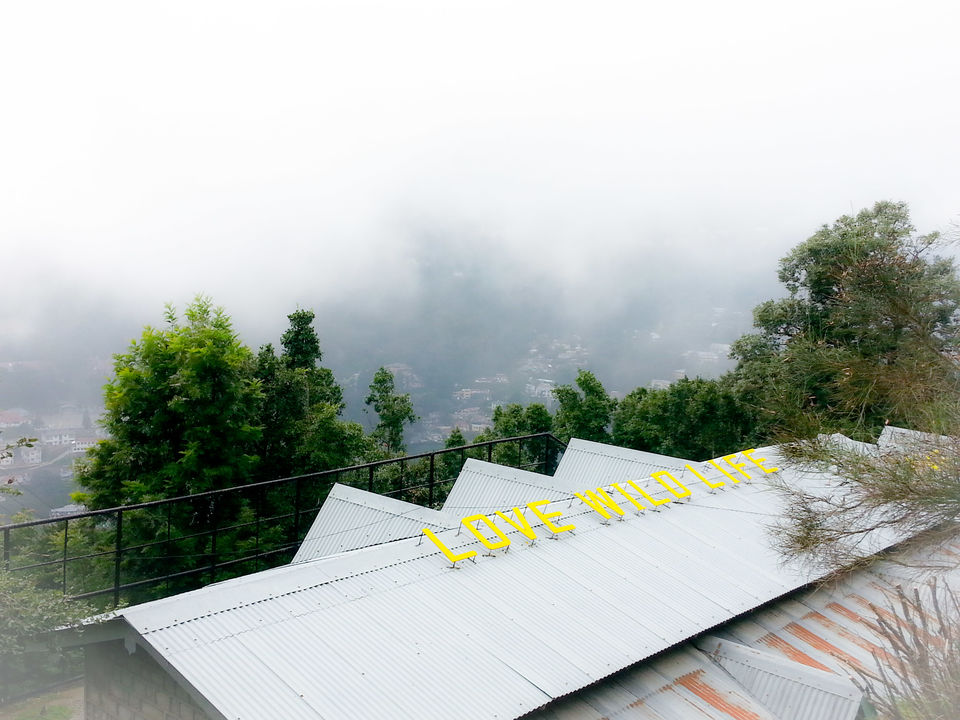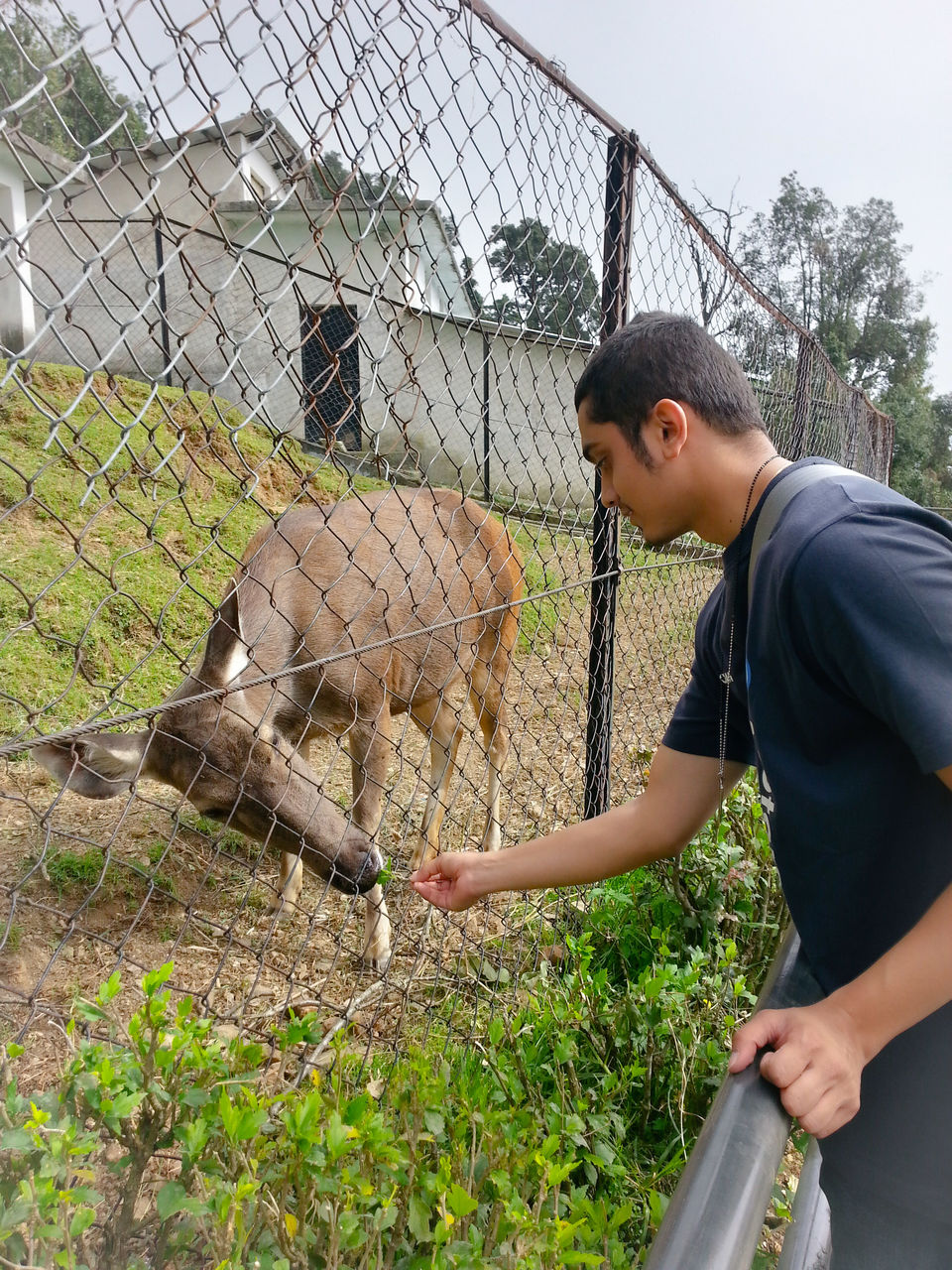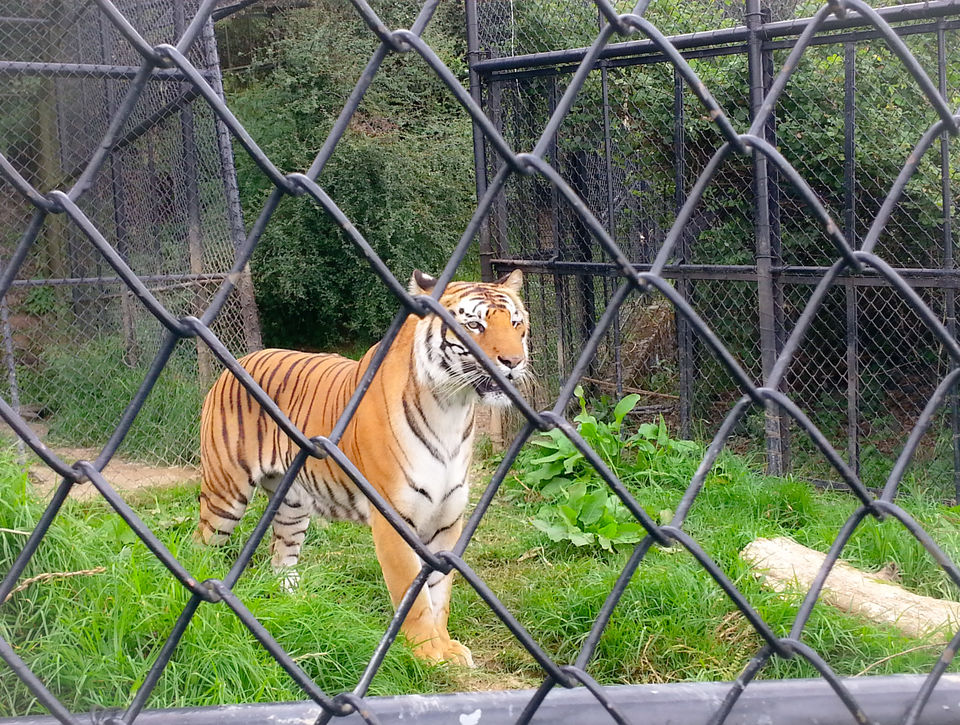 After the visit to the zoo, I decided to walk down. With so many incredible lakes, mountainous views and waterfalls in Nainital, you can walk down the street to perhaps capture one of the most scenic's in the country from any angle.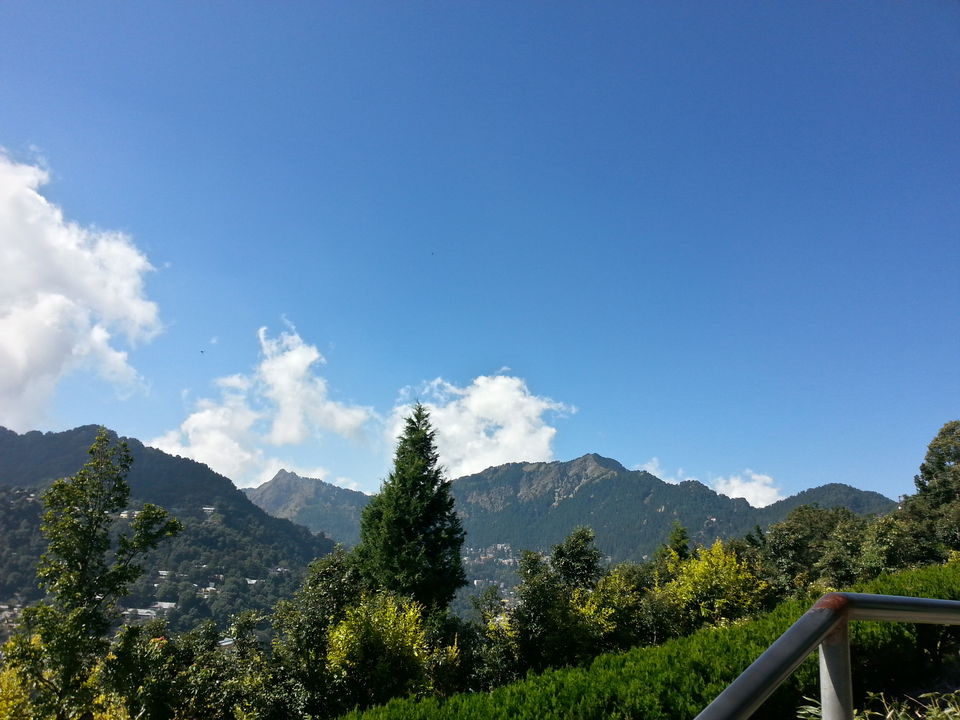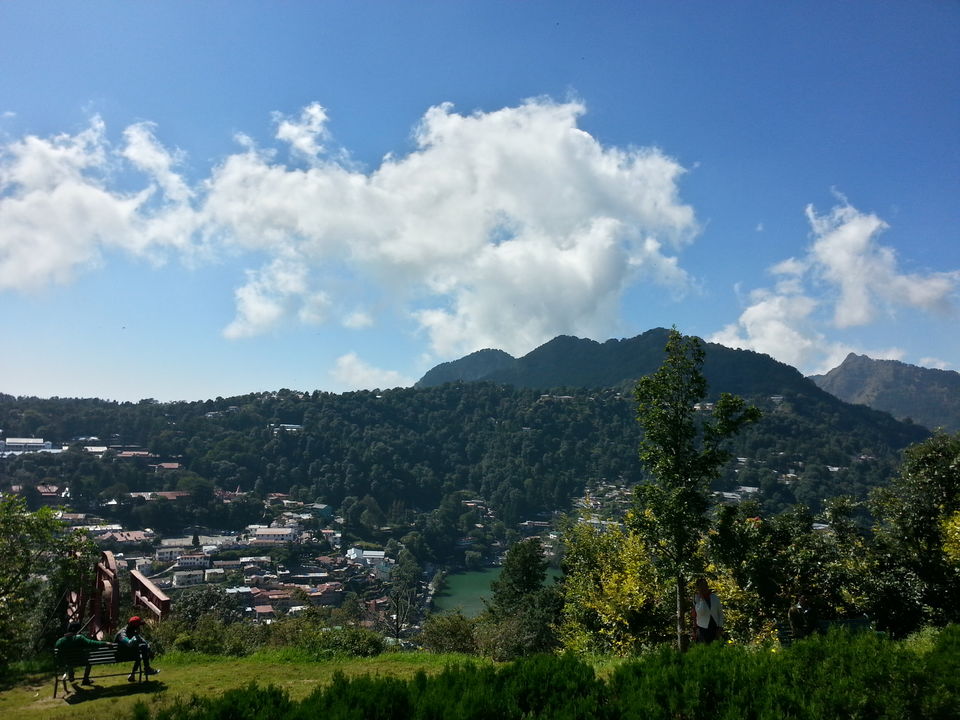 There are plenty of places to visit after the sunset, like the Mall road for shopping which blends the traditional clothing that gives a historical touch. Of course, you can't miss the delicious Indian cuisines; wherever you are the mouth-watering local cuisines itself is a delicacy.
I always plan for the next day, so it's not a surprise that last day I traveled to the Himalayan point.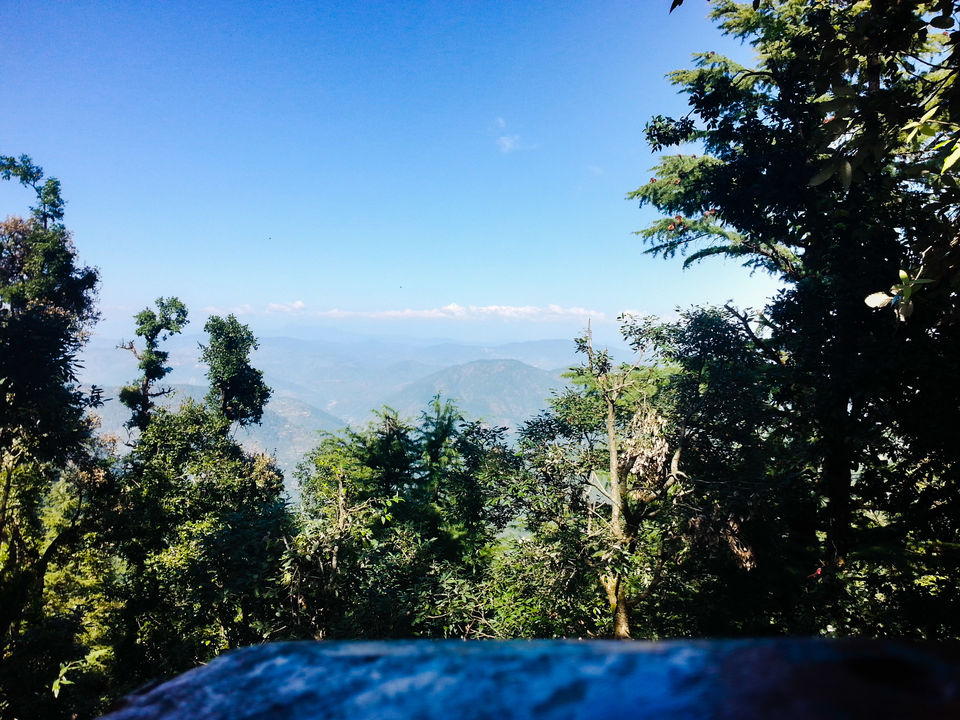 If you are fond of skies and getting an aerial view of the peaks of Himalayas, then this is your spot. The scenery will provide a mesmerizing bird-eye view with multi-colored greens and blues throughout the mountains.
To reach these Himalayan hills location hire or book a cab in advance.
The Rope-way which connects Snow-View Point with Mallital gives panoramic vistas of snow-capped Himalayan peaks and complete Nainital hill station. I know you are planning a trip to Nainital now. To make sure your plans are successful watch out the weather forecast, especially during the winters because the stunning north of the country is beautiful, but high snowfalls makes it difficult for you to reach the top.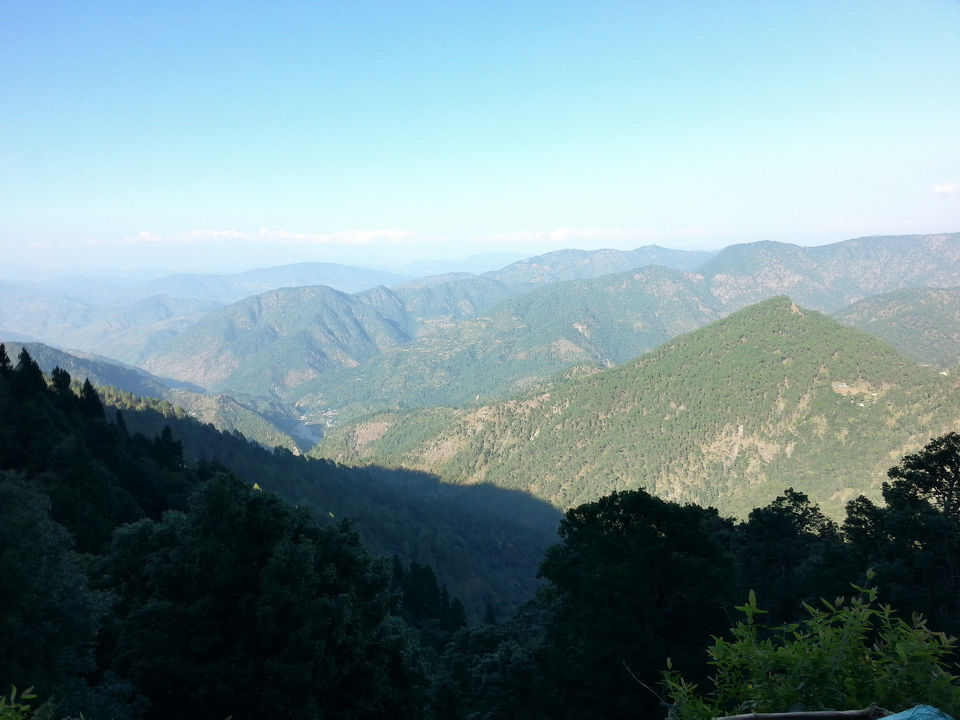 I know you are planning a trip to Nainital now. To make sure your plans are successful watch out the weather forecast, especially during the winters because the stunning north of the country is beautiful, but high snowfalls makes it difficult for you to reach the top.
Now how do you reach #Nainital
Take a look!
1. If you want to travel by Air,
- The nearest International Airport is Delhi Airport which is 307.1 km (190 miles) away. From Delhi, the capital of India you can book a bus from various apps, the travel time will be approximately 8 hours; or you can hire a private cab, this can save your time but could be an expensive option.
- The nearest Domestic Airport is Pantnagar Airport which is approximately 68 km (42 miles) away. Here, from Pantnagar airport you can hire or share a cab to Nainital city.
2. If you want to travel by Rail route, the nearest railway station is Kathgodham Railway Station, located around 34 km (21 miles) away. The rail route connectivity is the best all over India. After reaching Kathgodham you can hire or share a private cab for Nainital.
3. If you are looking for a Road trip, the connectivity is excellent via several cities and small towns of north India. The heart of Uttarakhand is connected to NH 87 and NH 109.
Daily bus or cab service is available from Delhi and Kathgodam. The most convenient way is to board an overnight bus from New Delhi.
Come back here and share your before-and-after story. I bet you'll have great things to share!
Frequent Searches Leading To This Page:-
Top Nainital Trip Package, Best Nainital Travel Package, Top Nainital Tourist Place, Best Nainital Hotel Packages, Best Nainital Cheap Tour Packages, Top Nainital Tour Itinerary, Best Nainital India Points Of Interest