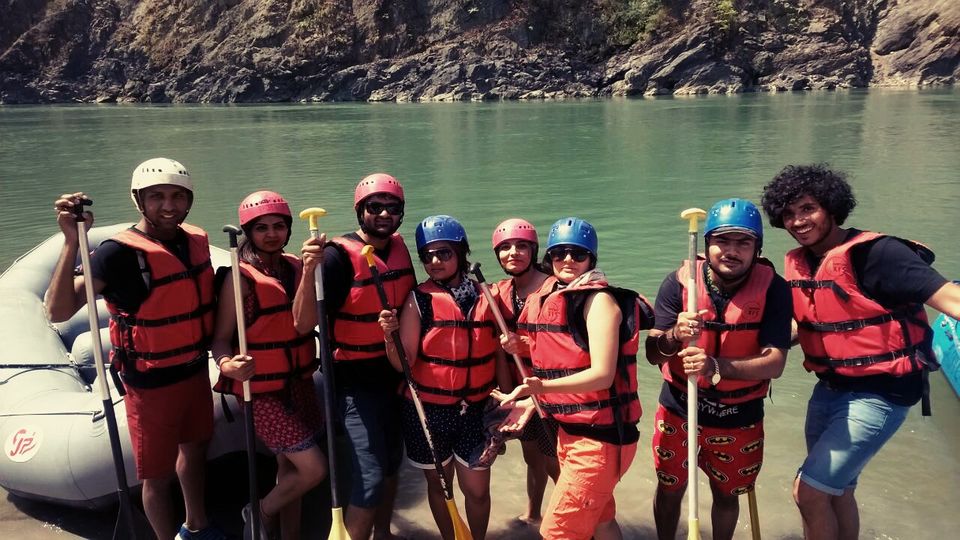 After a dreadful week in office finally our plan to Rishikesh executed at last moment.
We 7 me,Deevanshu, Nihaar, Honey ,Parul, Bhawna and Mohit however after this trip he got multiple funny names like.. Mogli, Ghungru due to his Malinga wali hair style. started from Jaipur last but not the least Santosh joined us from Gurgaon.
After a overnight journey in tavera with #Daaru #dinner @ dhaba we were at our destination yeah "Welcome to Rishikesh"
After penalty and confusion of camp we finally arrived at jazz camp and let with jassi paaji..another coolest Pearson who welcomed us with a yummy breakfast 
We began with Bermuda waterfall and then a trekking at the back of cottage.
And as sun went to his home we are were in form...yeah #partymode 
We started with hukka, Daaru and dance.. N the madness after getting talli..a perfect saturday night
And then akele sunsan paharo k beech k cottage mai Nihar ka mid night bhoot wala prank.  #heartbeat_bhad_gayi
And yes here was the next all girls were ready to Rock yeah the main part #rafting..
Yeah and we stared from Shivpuri point for rafting rapids,selfie, paddles, floating and Maggi...
Then a #dubki_@ganga_ghat and a heavy lunch at #chotiwala and yes done for the day tired now..
Started back to home following #sandhya_aarti @har_ki_podi... Paap dhona bhi toh zaruri tha.
After over night journey we are again at home sweet home..☺
I wish I could have shared more pictures of our crazyness along with this post however Mr.Mehta our #photographer has not shared pics yet with me
Well we will be back soon with a new trip story.✌