college student? broke? filled with wanderlust but don't have enough money?
well its the story of every college kid, now lets see how you could do river rafting,camping in rishikesh with an overall budget of 1600rs
hi ,my name is jitesh & i study in maharaja agrasen college in delhi,and i am gonna share my full story of trip from a to z so feel free to skip some parts that you find are useless.
so one day i'm in the local market buying stuff with my friends and i don't know how we started talking about a trip to a hill station. we started taking about how we always keep on making plans but never follow up, so we swear this time no one would cancel and then we made up a plan to leave at the same night because plans for post-date always get cancelled.
and so began our awesome trip to Rishikesh
the problem which always comes up is of money ..we all had appox of 1500 rs with us individually ,you cannot get luxury in this but to have an experience of lifetime this much is sufficient,
we left our pg @ 10pm after having dinner and took uber(that we still haven't paid for) to railway station. there was a train @ 3:30am approx to haridwar so we waited for a while ..when you are with crazy friends time gets passed on...we took the train without having a ticket (the ticket would cost you 90 bucks only)..travelled in general compartment(where tc never steps in bcz there is no space to step in) and
reached haridwar @11am. we had breakfast there outside the station there are many dhabas , i had 2 aloo parathas which were so heavy that i had to skip lunch, then from outside the station only there goes auto's to rishikesh, we did auto which charged us 40rs per person and we reached there around 1pm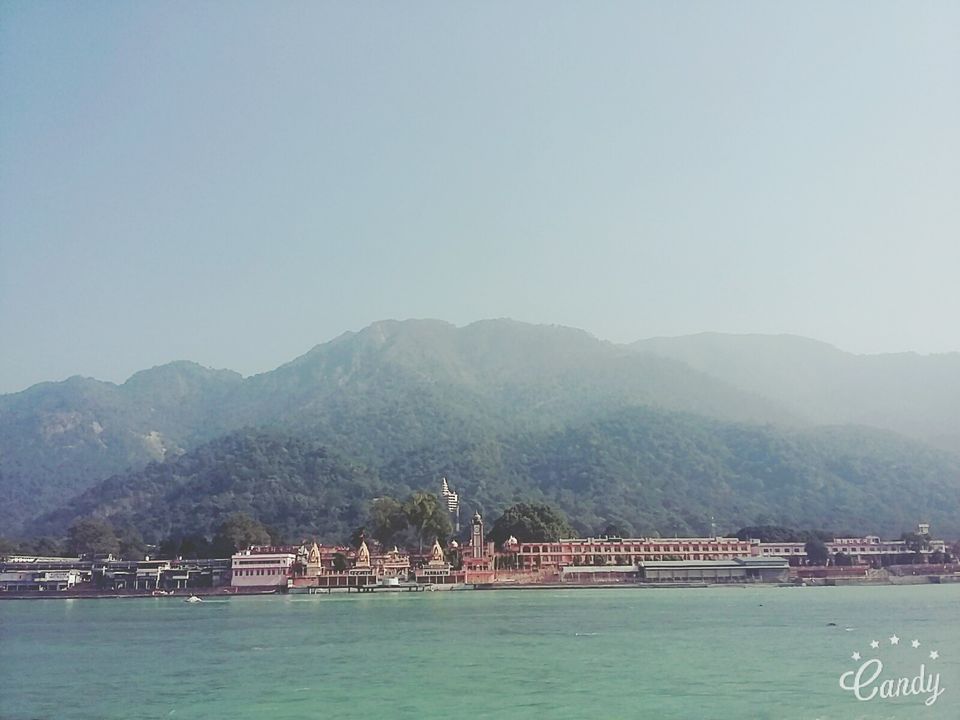 we had it in mind we would go for river rafting but we had no idea how much it would cost ..so we started out checking for rates , there are 100's of offices that you could approach and get idea and after comparing prices you can choose ,we made our deal @850 rs per person for rafting at one place.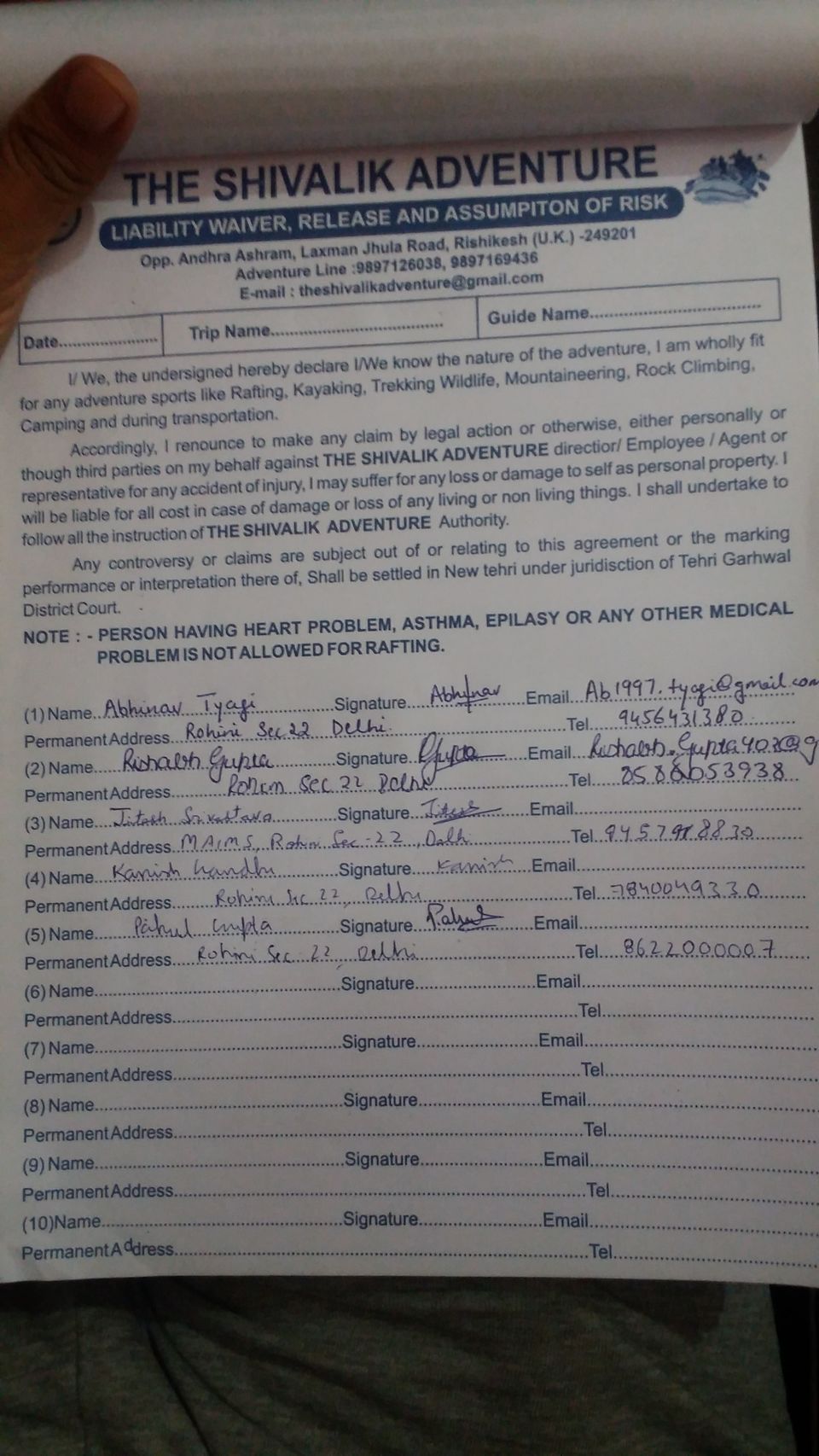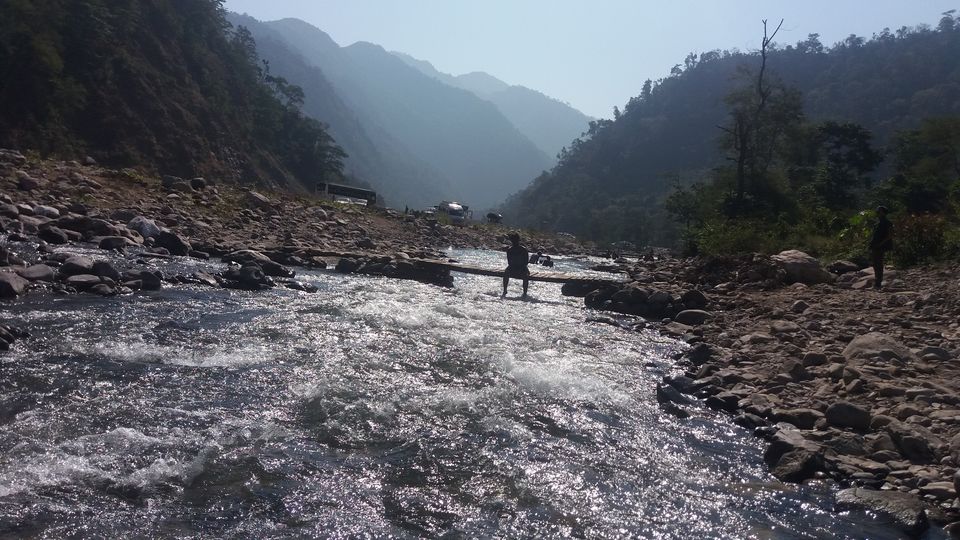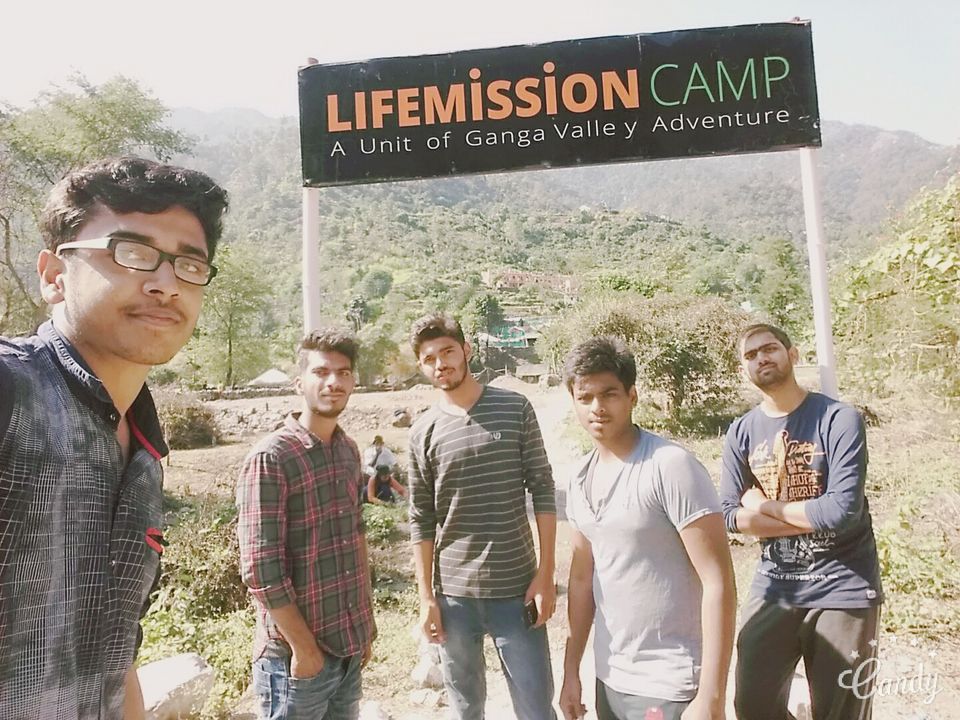 so we went to a place with our instructor from where we had to pick our raft then went all the way up in jeep , we opted for 18kms river rafting as we were newbies and more lengthier = more dangerous.
so now we are in the raft and came in middle of river along with one of our friend scared to shit and our instructor starts giving instructions ..its was a moment of pure excitement of whats going to come next...we hit our first rapid and i am sitting @ front and waves keep on hitting on my face ...the expirience no one can state you have to see yourself. we had total of 6 rapid and they were amazing ..in b/w comes a 'maggi point' where you can get the 10rs maggi served to you @50rs so we said no thanks to it however you also find that there is a waterfall there so if you are crazy enough you would try to climb all the way up like bahubali and get your pic clicked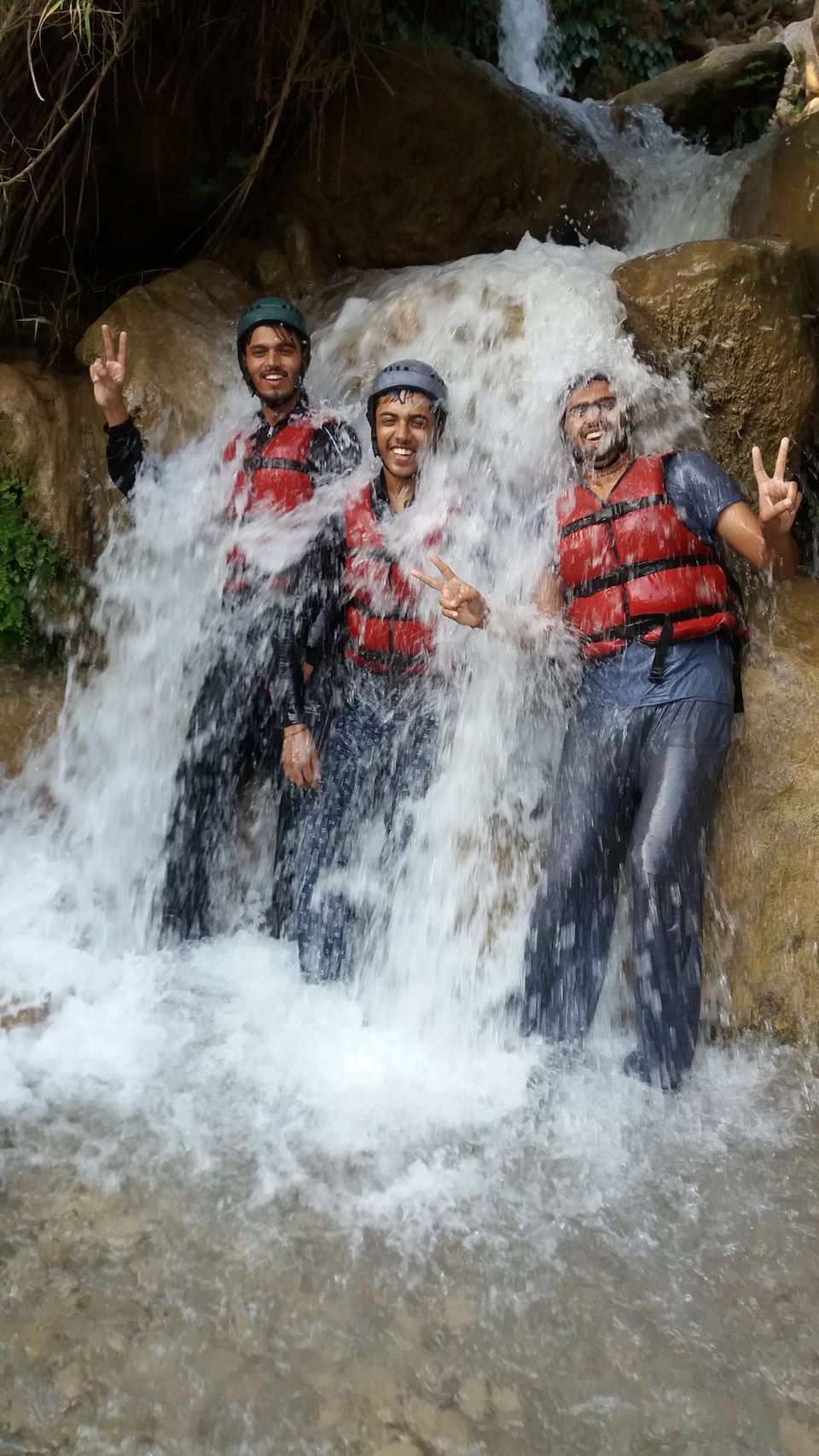 towards the end the instructor allowed us to get in the river for fun..i don't knew how to swim but the guide said its safe however after knowing its 90 feet deep everyone quickly jumped back in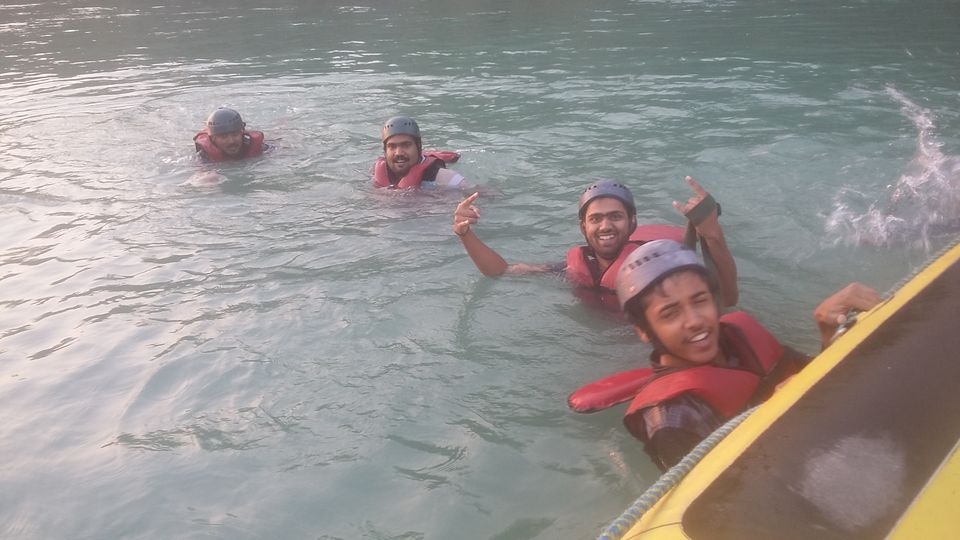 the rafting ended at 5pm approx and 1st we all changed into dry clothes..we had no idea where we would be spending the night then two people there wo became friends with us during rafting suggested that we should go for camping ..we paid 350rs more for it the experience was amazing ...there is this place called shivpuri where there are river side camps ..we reached camp at 7 pm approx and had snacks ..followed by dinner(veg & non veg both were available) and sung songs with people alongside bonfire ..dancing singing and its was the best part of trip ..meeting new people who had came from all over india and dicussing topics, having conversations,there was badminton court and volyball court ..we played badminton till 12am..and got on with our well deserved sleep..we woke up around 8am and had breakfast and played volyball then said goodbye to the camp and left with beautiful memories
so we reached back rishikesh by ourselves from camp ,and then we discovered rishikesh on foot , laxman jhula, market , ram jhula it was nice roaming with friends in an unkown place chatting all the way and you just keep on finding new places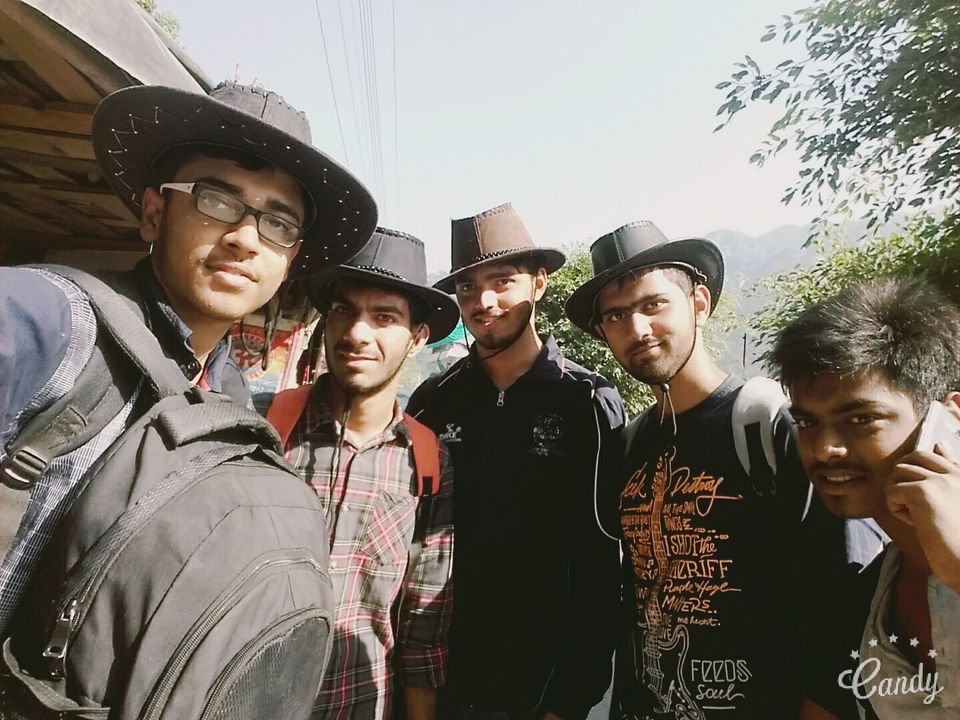 ...we took auto back to haridwar and dived in holy ganga at harki pauri and had lunch,fortunately there was a train leaving for delhi in 1 hr so again we hopped in general compartment and came back to our college ...writing this experience i remember this line i read somewhere
'traveling-it leaves you speechless and turns you into a story teller'
so this is how i tavelled to rishikesh ,had a 2day 1 night trip,did camping and river rafting and had a great trip in just 1600rs.
Frequent searches leading to this page:-
delhi to rishikesh trip package, delhi to rishikesh travel package, delhi to rishikesh tour package, new delhi to haridwar rishikesh tour package, delhi to rishikesh holiday package with price, top delhi to rishikesh holiday package with price