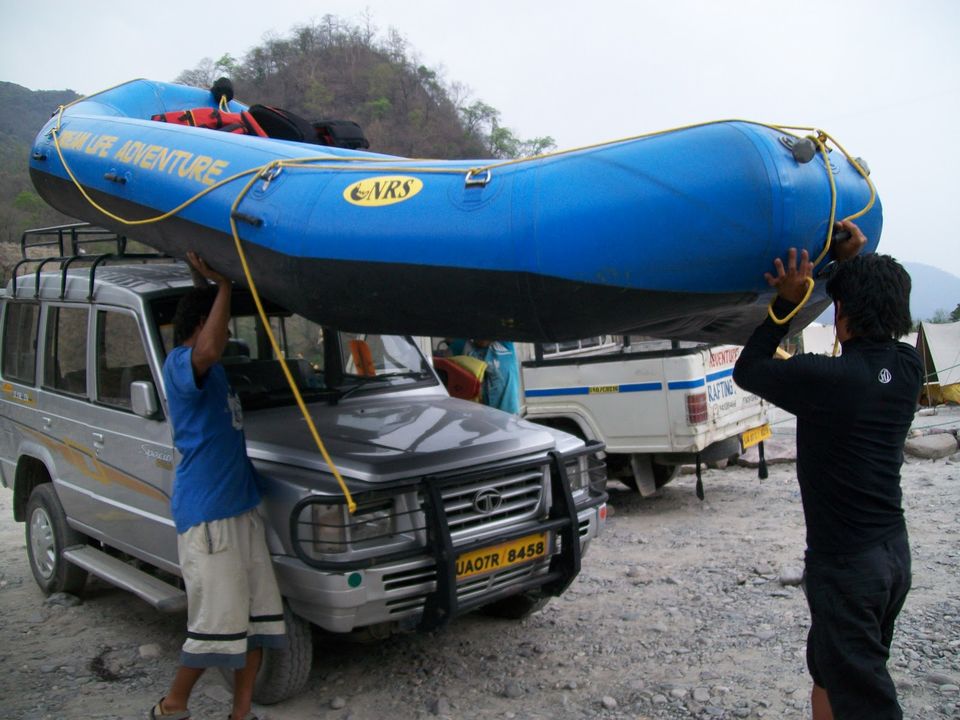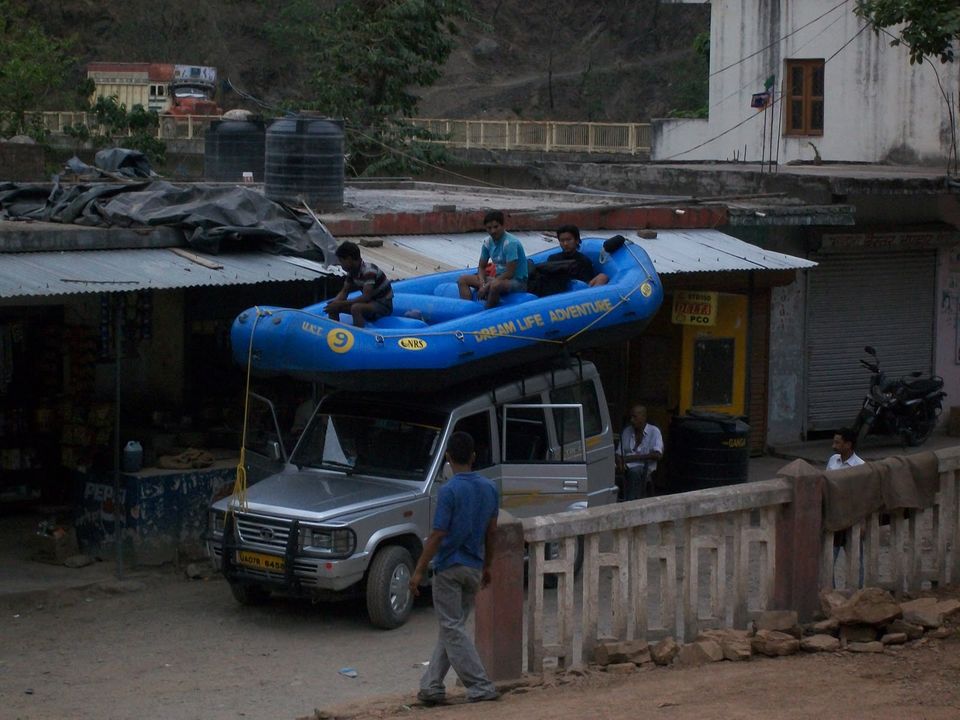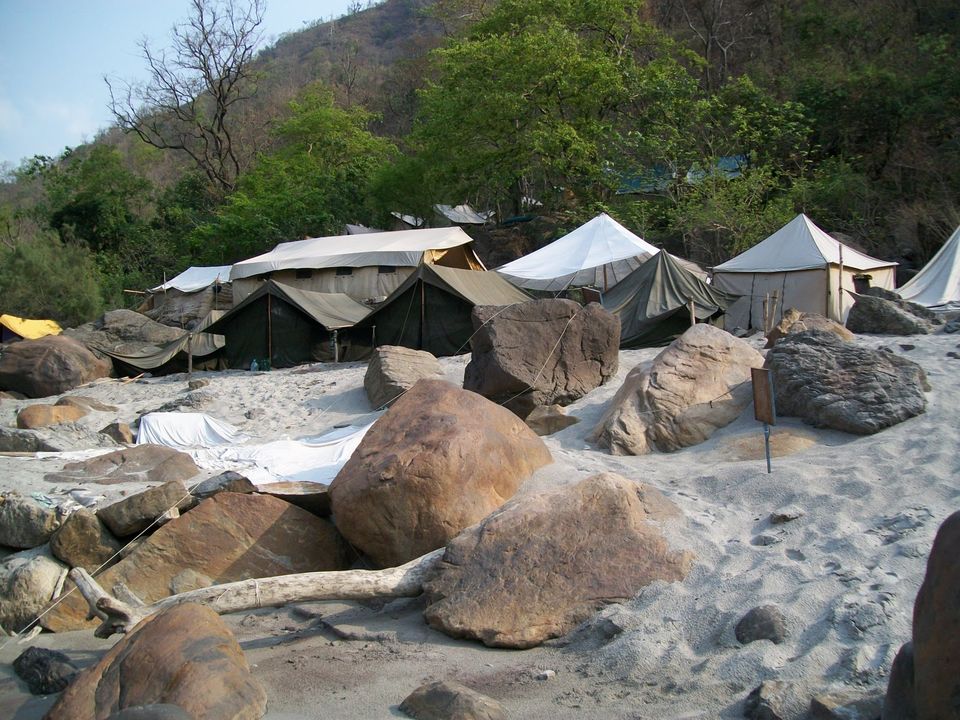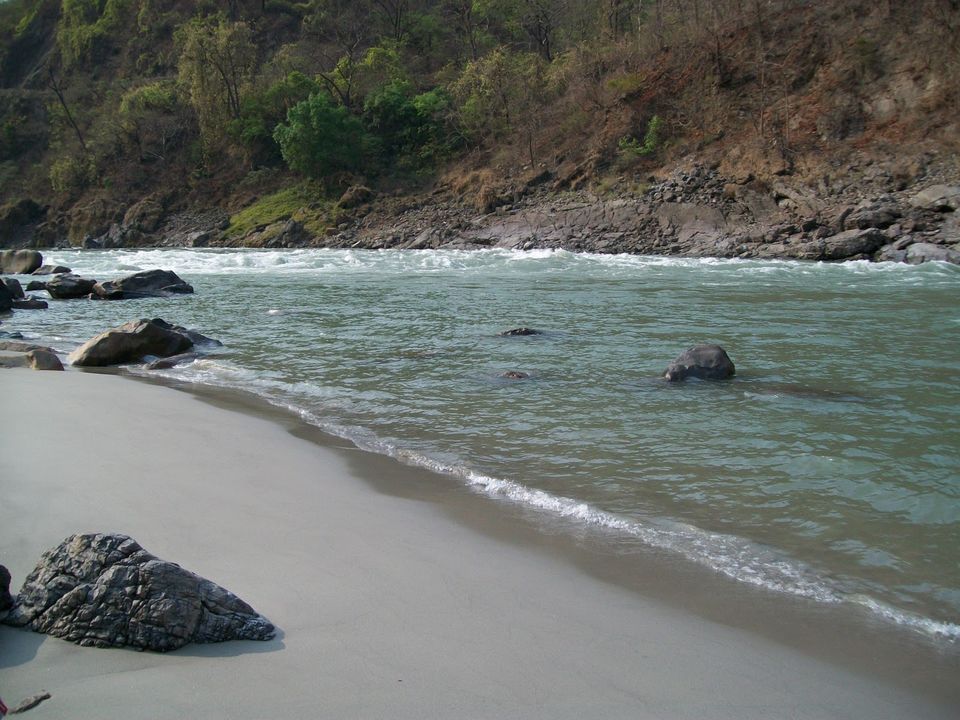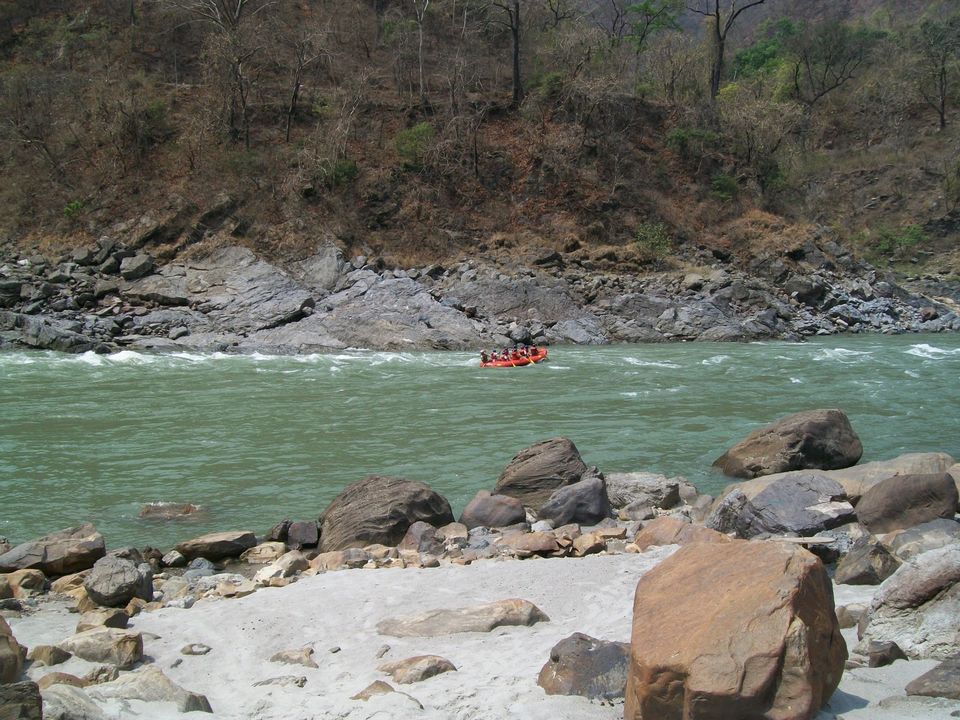 It was very very rickety bus , anddd we were sitting on the last seat.
We had taken the bus from Ambala at noon (a bus leaves for 'Haridwar' every 15 mins from there ) and we reached Haridwar at around 7 pm ,took another 'more' rickety bus for Rishikesh ,which went through a very rickety route.
Now , no one of us intended to go any religious places at all ( we had just been to every possible temple and gurudwara at Katra, Jammu and Amritsar !!! ) . So we intended to just have some fun in rishikesh .
Since we were late and we had not booked with a camping site , we decided to stay back in rishikesh, main city and look for an accommodation in market itself .
Shouldn't have even tried this . Any decent accommodation was very expensive and moreover they gave weird reactions when we said we were from Delhi (they seriously have some problem with that !!!) . It went over the top when one of the owners refused to even show us a room because the time was around 9:30 pm and we were from delhi !!!!!
So we decided to cross the Laxman Jhula and then we found ourselves at a gurudwara which wouldn't again take us in because of the time and the place we were from ! !!
So Finally we found ourselves standing in front of a line of 'closed' adventure sports/camping shops/offices , calling anyone and everyone we knew ,hunting for any kind of help . ANY. I seriously didn't think of spending the night outside Iskcon temple as fun or even adventure . GOD heard us (after all we were in rishikesh !) , Shubham spotted a half closed shutter at one of the shops. 'The Dream life Adventures' . The owner was sitting inside ,a nice plump dark man , he said 'yes' , he could arrange it . THANK GOD . We tried to negotiate on the already very affordable price (I think today ,how short of money were we ?? ) , he did lessen a very meager amount. He arranged for his taxi to take us to the camping site (a blessing in disguise,how did we think we would survive,we didnot even have our own vehicle to go there) .
So the fun finally began ! We had a very tasty dinner at Iskcon temple's restaurant ,it was clean,tasty,affordable and fulfilling after the ordeal.
While we were waiting for the car to come , I saw a lightening!..The journey to camps was thrilling too. The driver thought he was Michael Schumacher ,and the rain ,thunder ,narrow mountain roads ,construction going on these did not bother him at all.
We trekked down in our mobile lights to the camp , just saw a little bit around and went off to sleep.
I opened my eyes . Rupinder was shouting on top of her lungs .... 'Whats her problem now????' Shubham muttered . I decided to find out . I stepped out of the tent . It was morning ! It was beautiful ! and Rupinder was shouting at the passing rafts ,abusing them. Thats her idea of fun you see . stupid . But I decided to join . 5 mins later we three were howling at the top of our lungs ,and the camp caretaker and cook thought we had lost it !
Its a good time to tell you that there is just one main area called 'Shivpuri' where the main camping site is. We were not there . We were at 'Bhrampuri' , not at all commercialized and very peaceful . The best part was , since we visited during weekdays ,we were the only ones at the camp.
It was like having our own private island. We roasted in the sun , hit each other with sand balls ,danced in river , imitated King Julien from movie Madagascar ,especially the dialog "god give me water ,I give it to you..".
We had a lavish breakfast at the camp ,made just for three of us . Then we fooled around and slept and fooled around and slept... and then late afternoon , after another lavish meal , went for rafting. Again we met 'The Michael Schumacher ' and god knows why our rafting instructors decided to sit on the roof of the car with the raft . Real Adventure !
Had real fun rafting , but was not much of an adrenaline rush , until Rupinder who had done rafting before too , decided to not listen to the instructors , didnot 'lock' her feet , and fell in a degree three rapid. NOW , it turned to adventure.
Next day we shifted to Tapovan..
Frequent Searches Leading To This Page:-
weekend getaways from delhi, weekend tour to rishikesh, weekend tour to rishikesh, weekend holiday tour from delhi, rishikesh river rafting packages