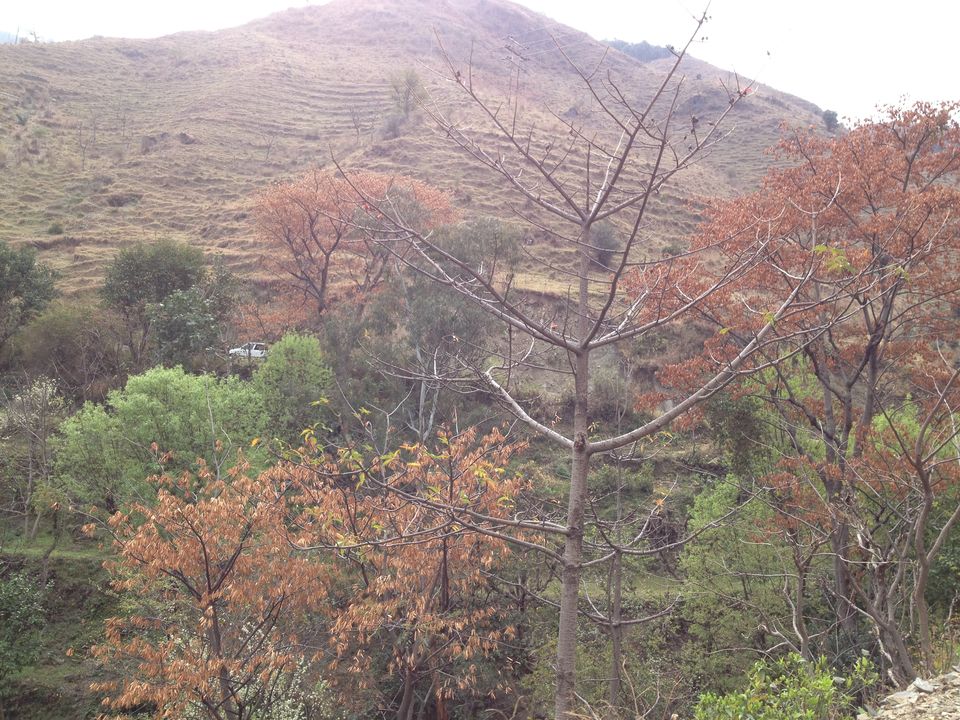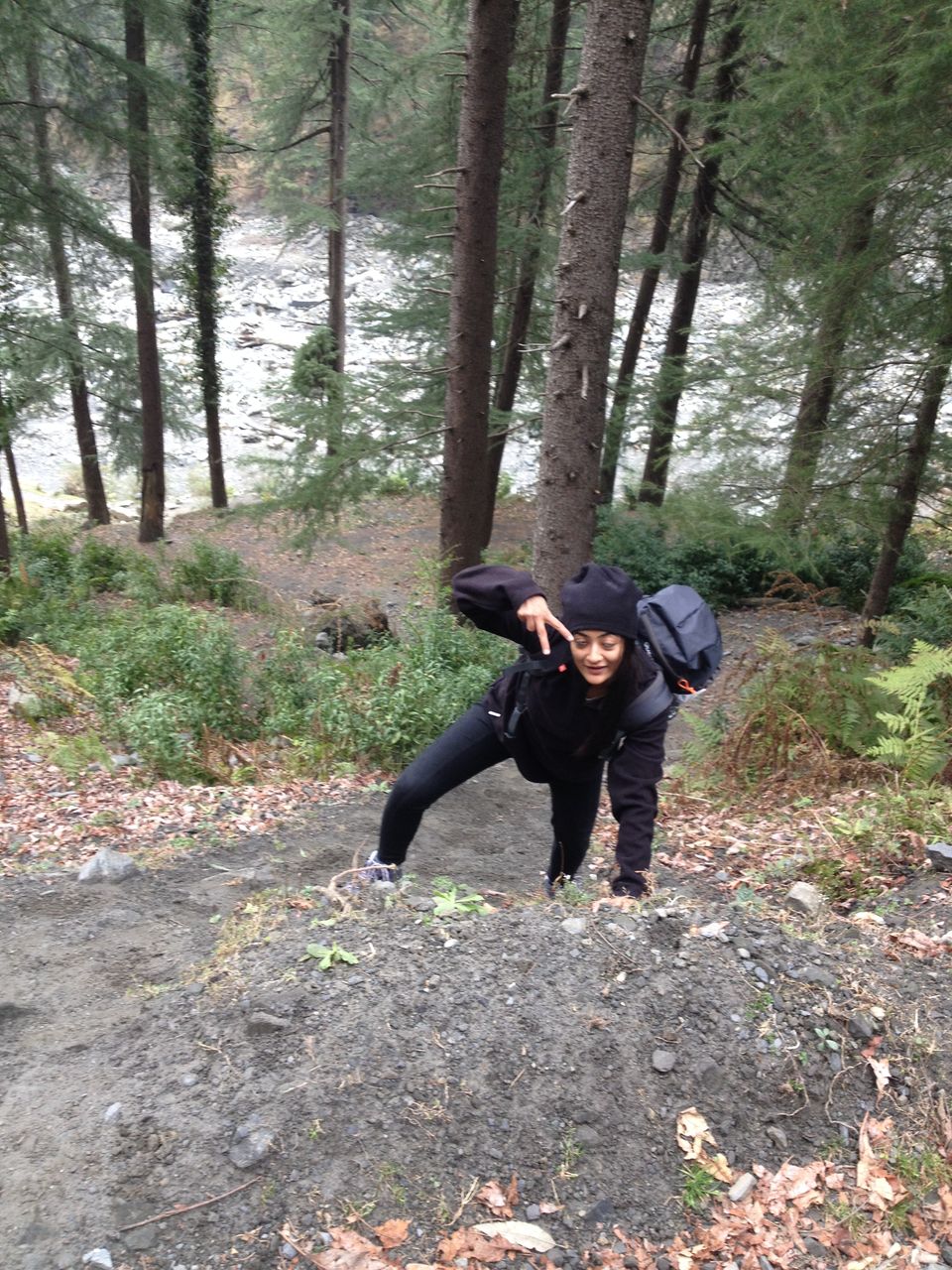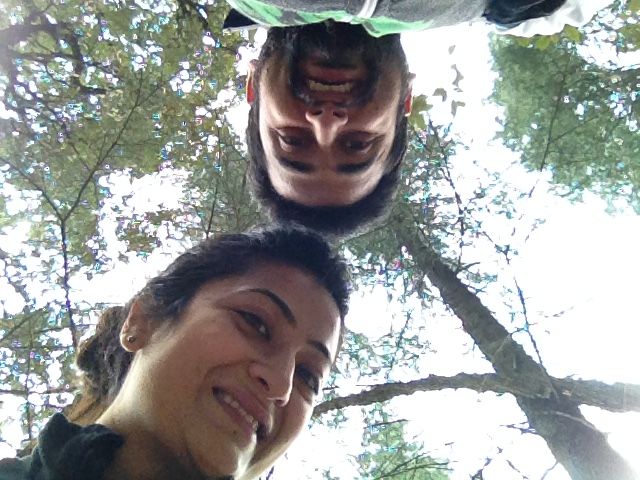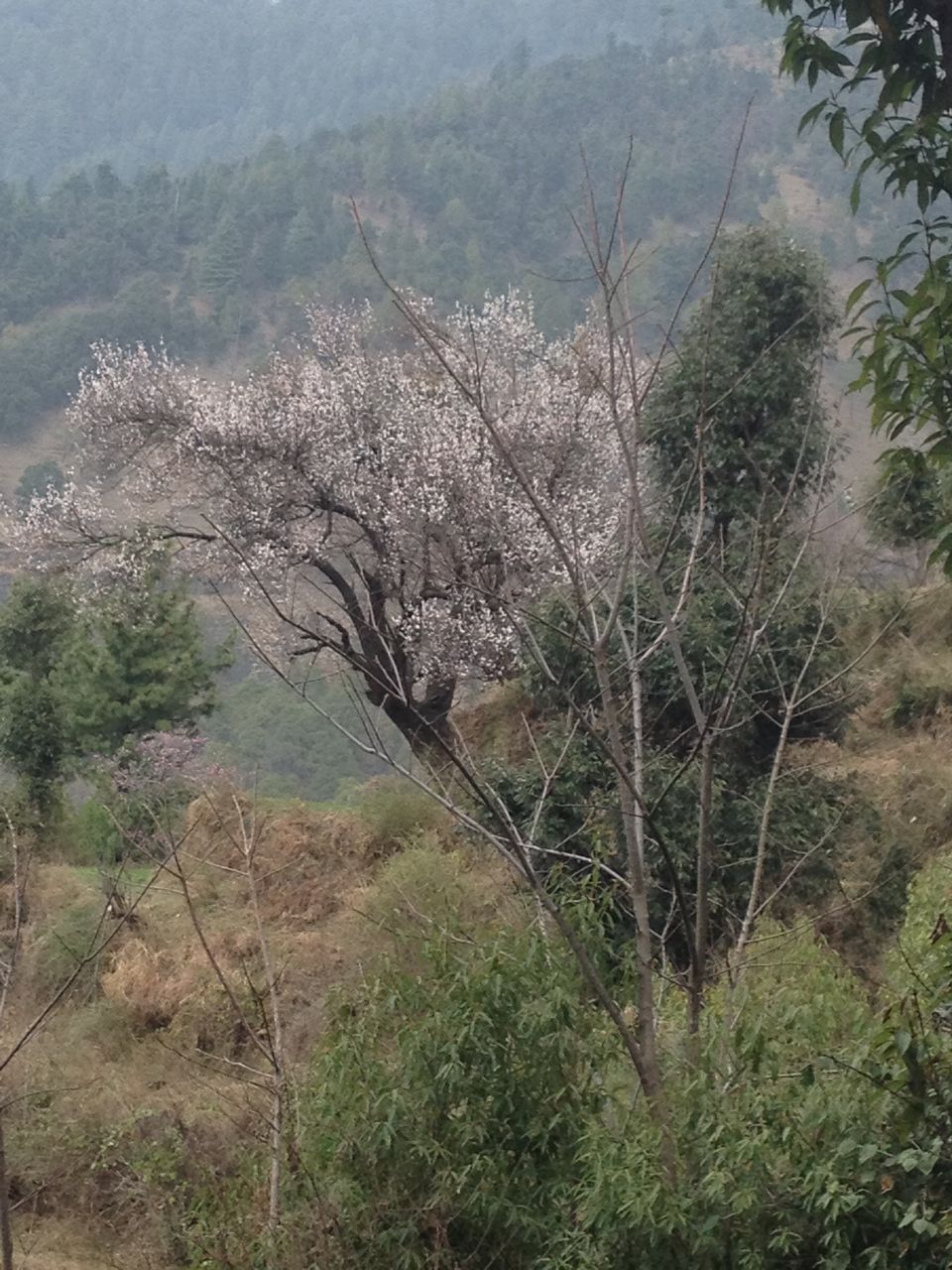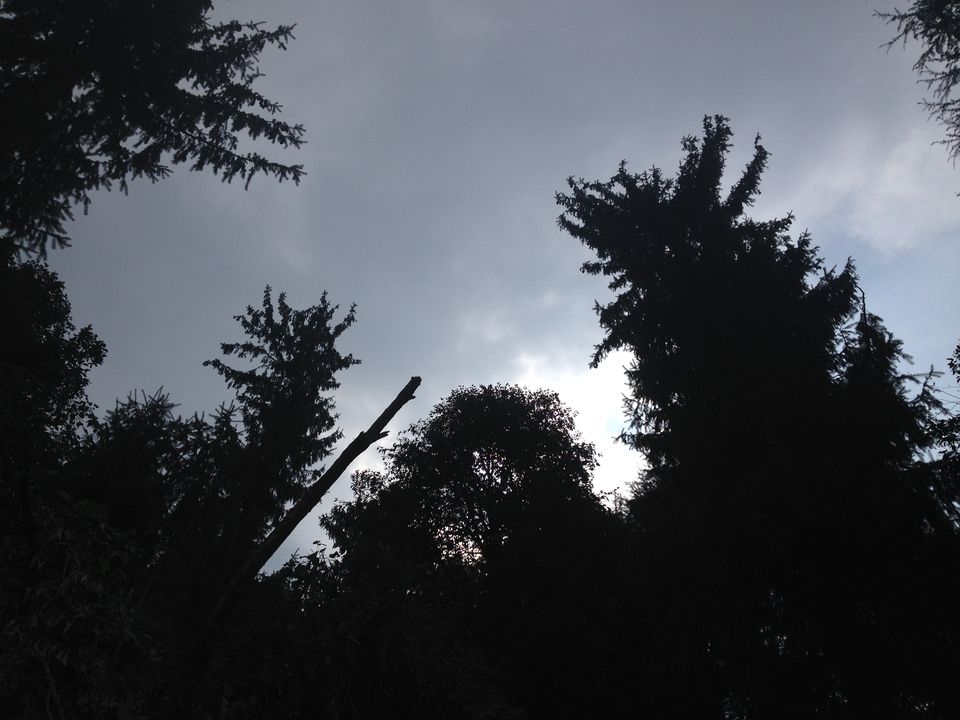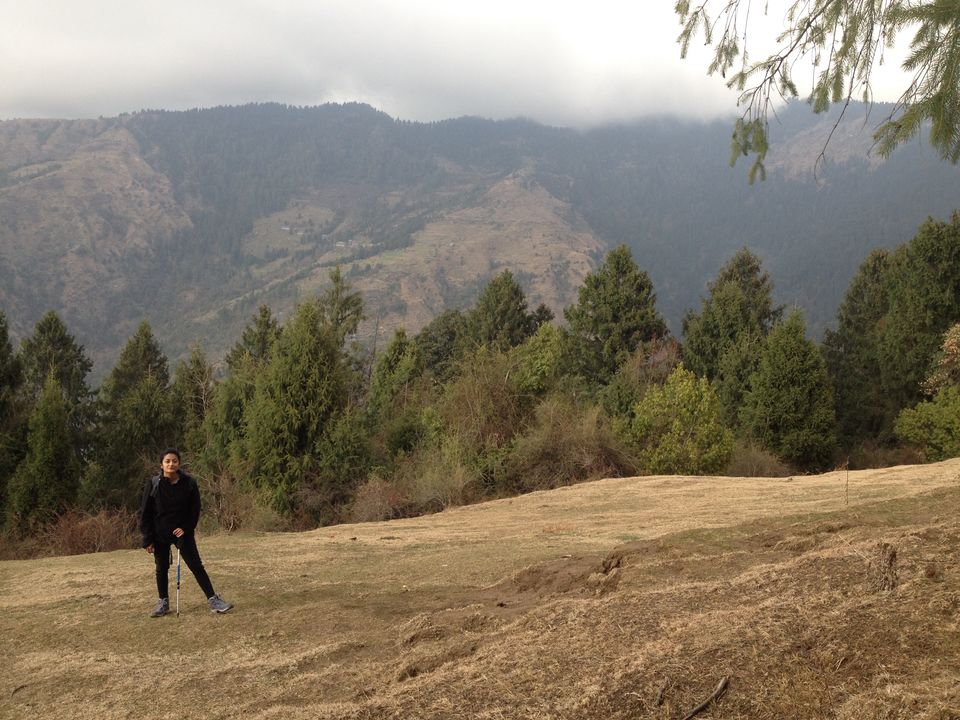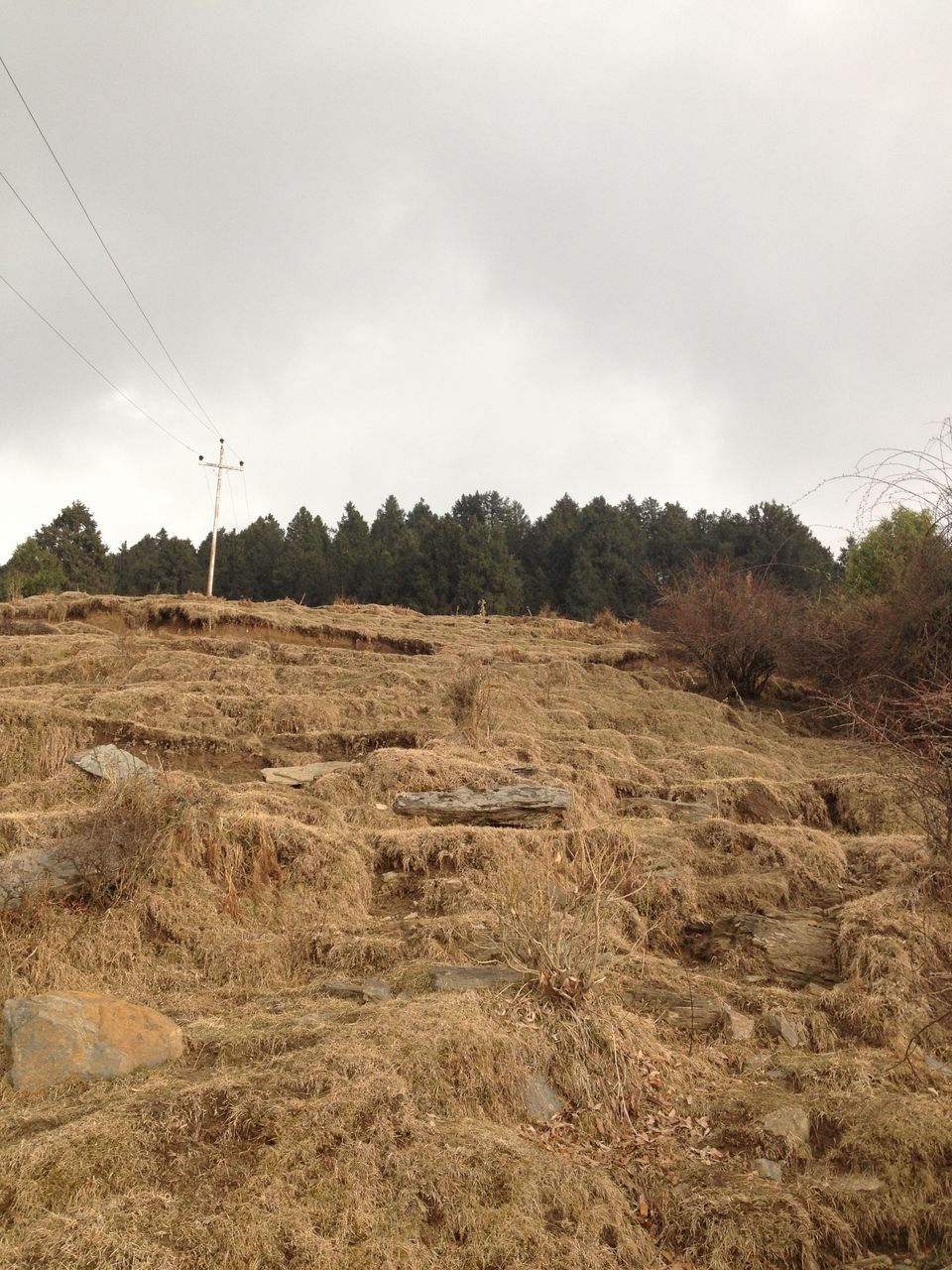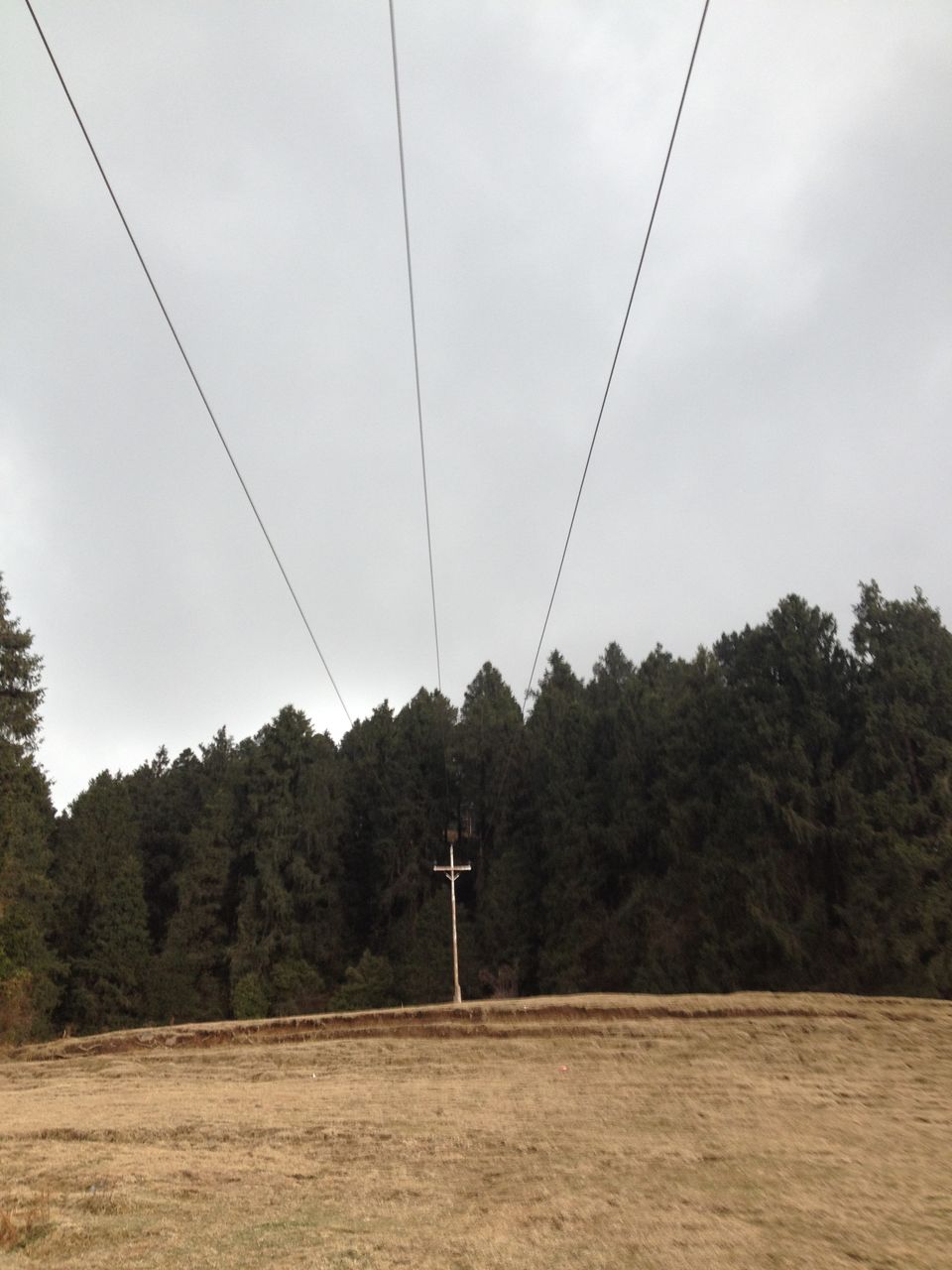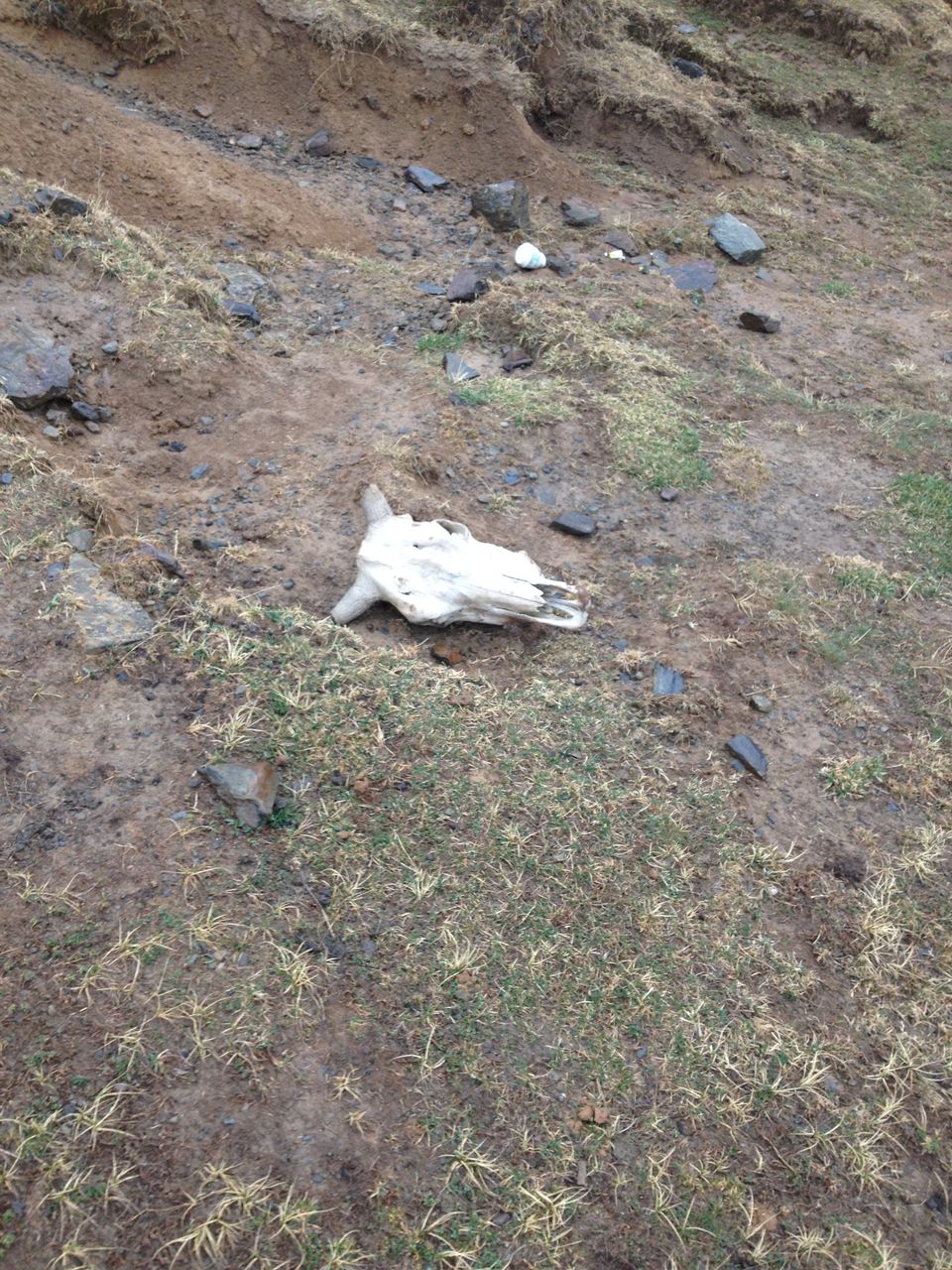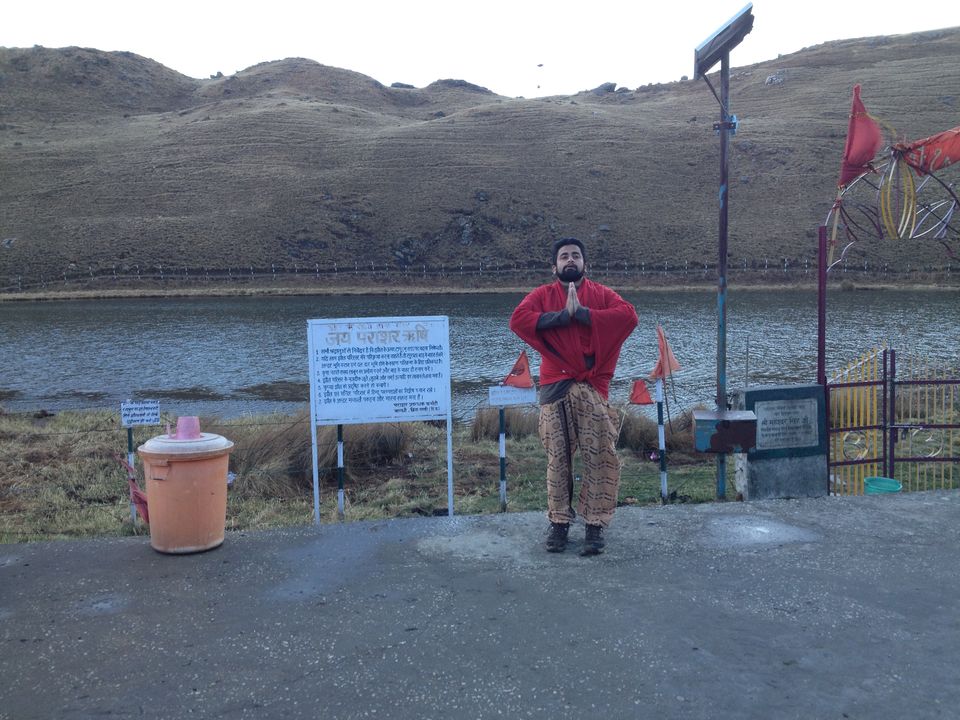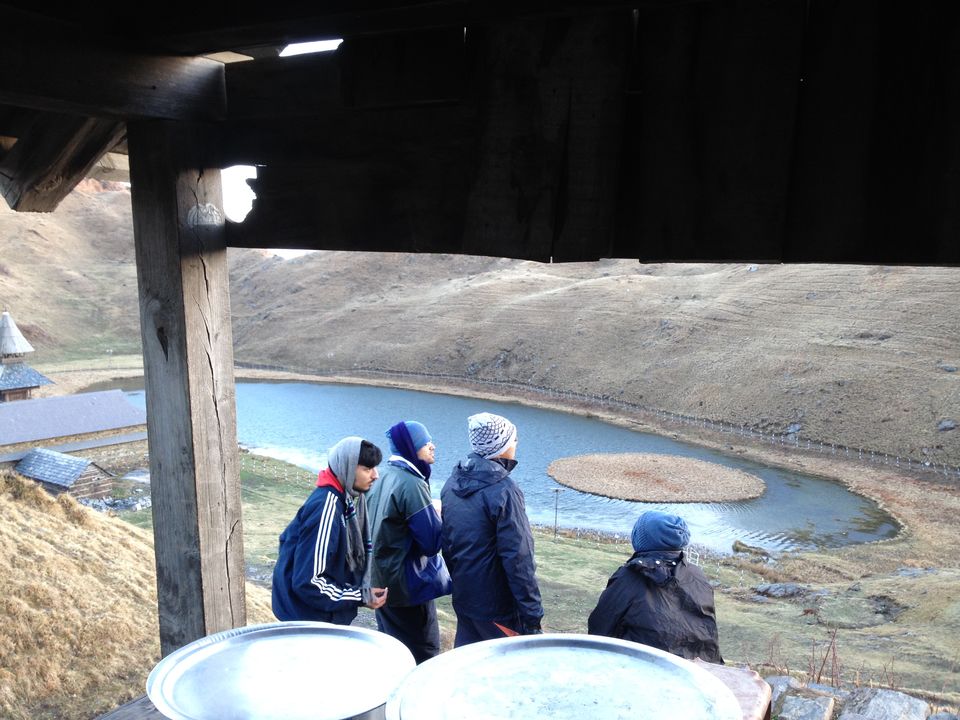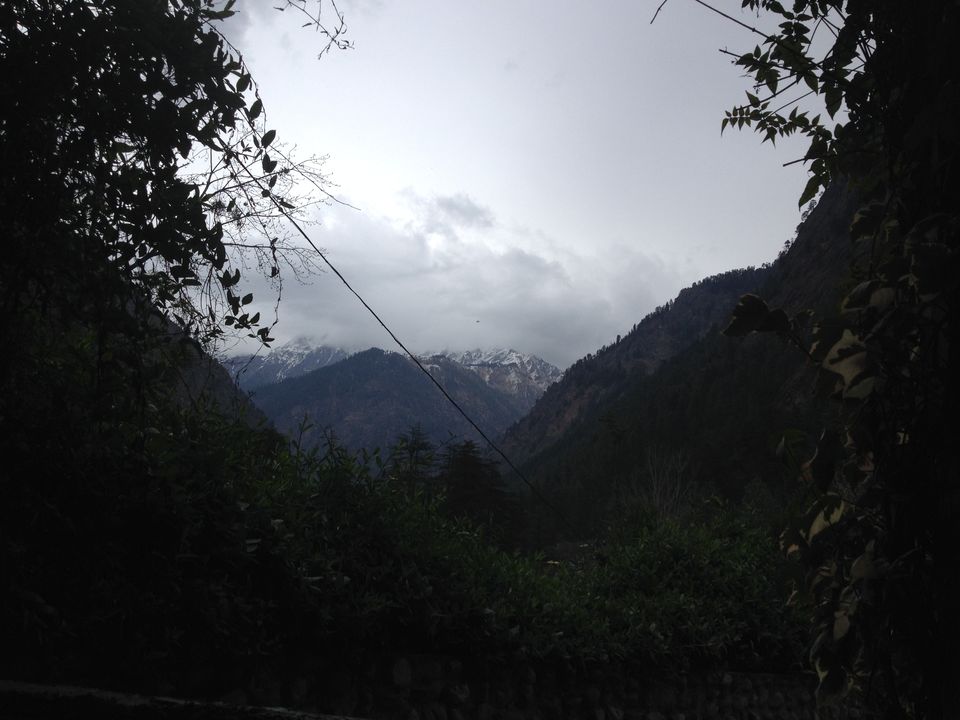 Parashar Lake was on my list since long and like all other plans even this trip was finalized on the last day. Having heard about this trek from few friends and reading about it on various platforms, I chose this trek for introducing my sister into the world of trekking who was already much insistent in doing a trek. Having bought new Quechua shoes, we were all set for late night Volvo from ISBT. We reached Mandi at 10:00 in the morning. Things were slightly different this time as I was not with a friend but with my own sister so definitely I had to act responsibly at many places which wouldn't have mattered before. So we decided to go to Rajmahal Palace to spruce ourselves up from the fatigue of overnight journey. We changed our clothes, refurbished ourselves, had scrumptious continental breakfast and left for Baggi village which is the starting point of the trek. It took us 45mins to reach there and we were on the trail right at 12:00. I insisted upon not taking the guide along but we ensured we read about the route and important landmarks in advance. The locals warned of bad weather for the past 2 days but there wasn't any looking back from where we had reached.
The trek started with a stroll along the dry Beas river for 300mts. At the end of 300mts you will find a proper trail leading into the muddy terrain. The next 1hr was an easy walk(though ascending) and gives a good acclimatization for the trek ahead. After 1.5hrs, the trek starts to unfold itself by presenting steep ascend for the next 30mins into the dense forest. The trail is easy to follow if you have got some trekking experience before since there is a wee bit chance of getting lost here as there are no markings anywhere. If you followed the correct route, the trek will soon open up into a grassland presenting panoramic views of Dhauladhar in the back drop and other low lying mountains in the front. By reaching at this point you have ensured that you are not going to get lost now. All you have to do from here on is to follow the electricity wires till you reach your destination. There will be a chain of grasslands one after the other which will ultimately take you to the forest for one last time.
We could hear the clouds roaring near the summit since the beginning of our trek and finally by the end of the 4th grassland(last one of the sequence), we were welcomed with heavy rains which in no time turned into a hailstorm. There was no shade anywhere and only option was to continue trekking since clouds didn't seem to be in any mood of compromise. We continued walking under the electricity wires drenched in rain while the relentless thunder-storm made us nervous. We finally saw some light at the end of tunnel when we could see some huts at the outer strip. At 15:00 we hit the huts(barn for goats/sheeps), rain gods pacified and we could see the guest house clearly from there. Though clouds blocked our vision, but we could somewhat see a white/green home-stay which seemed like an end to all our miseries. We relaxed for 10mins at the barn, sipped water, ate chocolate and gathered courage to reach to the final destination which was approx 800mt from the barn.
We continued traversing through the mud which by now had become quagmire. Our shoes started to slip and continuous drizzling only contributed to the feast. Since the destination was in visible sight, we didn't feel much agony and kept on walking restrained. We saw a horse skull lying here who must have been killed by a wild boar(as told by locals). Such evil spell of events had put a commotion in our hearts but nevertheless we kept on walking. We finally reached the homestay and that was not the end of our plight. The homestay was locked. I knocked the door, called up Ram Singh(no written on the door) but all in vain. We looked further and could see some hutches on the left and a forest range guest house on the right. I could see some smoke coming out from Forest Range and so we decided to go there. We walked towards the guest house and suddenly all hell broke loose. We were inundated by monolithic rain gods, with no shelter around not even trees, backbreaking winds, hands were frozen(temperature dropped to 5C), lips turned blue, clothes and bag drenched in rain and survival looked grim. All we could do was to walk, find a shelter somewhere and ask someone to light fire if we found a mannequin. We hollered outside the forest range guest house for 10mins but no one came out so we decided to go to the other side instead(only option left).
We finally managed to reach the other side which had one operational shack serving tea, food etc. and survival looked likely. I asked the cook to quickly burn some woods if possible. Though he denied but he still managed to give us a hot water jar looking at our condition. We dipped our hands in it to find a moment of solace but we were shivering and shuddering and jar didn't help us much. We had tea and maggi and felt slightly better. We then went to the temple, took a room, changed our clothes(most of them were wet) with whatever we could. I wore 3 tshirts and covered myself with a blanket. Luckily we had one more jacket which my sister could use. Finally after we tranquilized ourselves, we then went outside and took a view of the lake and thanked the lake for such a wonderful memory in the abode of Parashar Rishi Maharaj. After clicking few pictures and eating Rajma Chawal, we then decided to leave back for Kullu as we didn't have clothes and the temperature dropped down to 0C in the evening. Temperature in the night must have been -5C.
Everything that could have gone wrong actually went wrong but now that I am able to write about it, all is good all is bright. What a memory and what a show of strength and determination shown by my sister. Hats off to her and hats off to the emerging India. It seemed like we were being featured in Man vs Wild.
Definitely an adventure of a lifetime !! Also a good example of however prepared you might be, but you cant challenge your destiny. Whatever is written has to happen. People go to Everest with so much preparation and still end up running out of food, oxygen and asphyxiate themselves. Live in the moment, give your best and let destiny decide the outcome !!