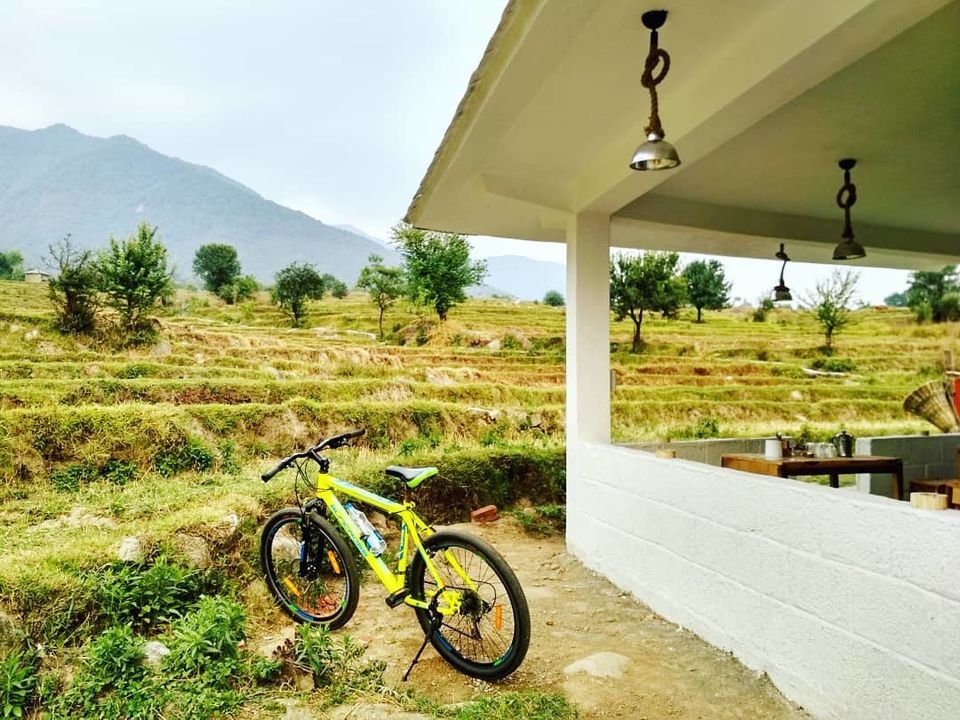 A few days back, I was in the Village of Birds, Bir, in Himachal Pradesh. But before I begin my story about two lovely people, can you guess why Bir is called the Village of Birds?
You got that right, Bir is probably India's most famous paragliding destination. At any moment of the day, if you look up at the sky, you will spot numerous people gently gliding across the skies. But Bir is so much than this amazing adventure sport that it offers. The village boasts of scenic views, peaceful monasteries, and a number of fantastic cafes! After a long day of exploring Bir on cycle, I came across a South Indian Cafe, "AVVA's café, flavors of southern India". While I had enjoyed a number of Tibetan dishes in Bir, this was my first time seeing a cafe serving proper South Indian cuisine in the mountains of Northern India. I was intrigued.
Stumbling upon a little gem in Bir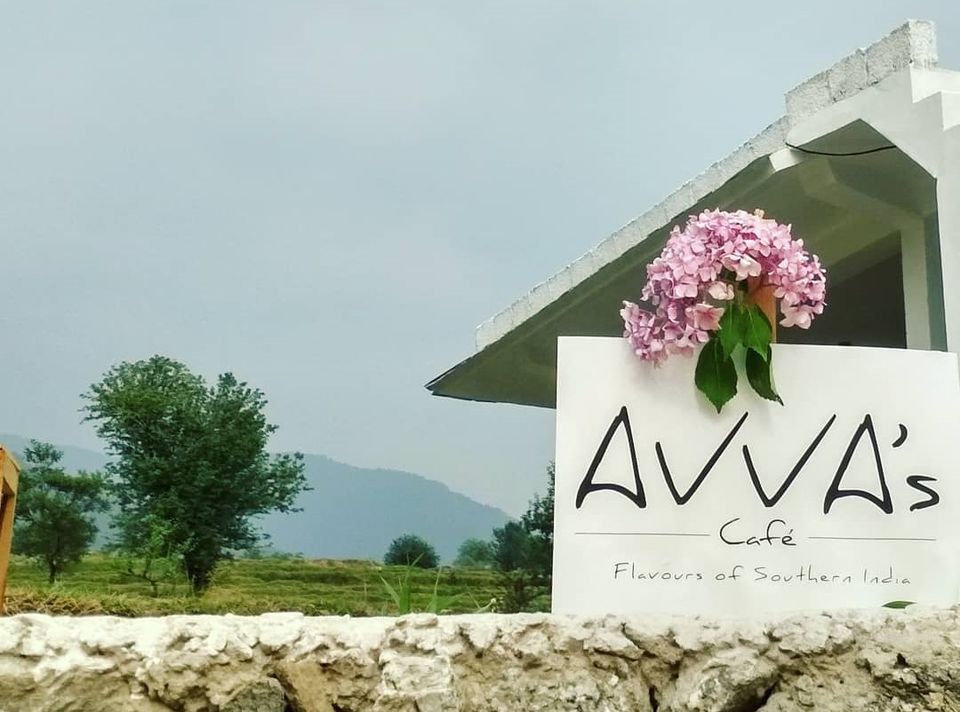 I parked my cycle and went inside. The interiors were so simple and beautiful -- white walls, loose stones on the floor, plain wooden tables and chairs, aesthetic lamps. large glass windows frame, and the lush green fields behind.
I was greeted by Anil uncle at the counter and he looked super friendly. While I enjoyed the traditional South Indian welcome drink rasam with boiled chana, I glanced at the menu.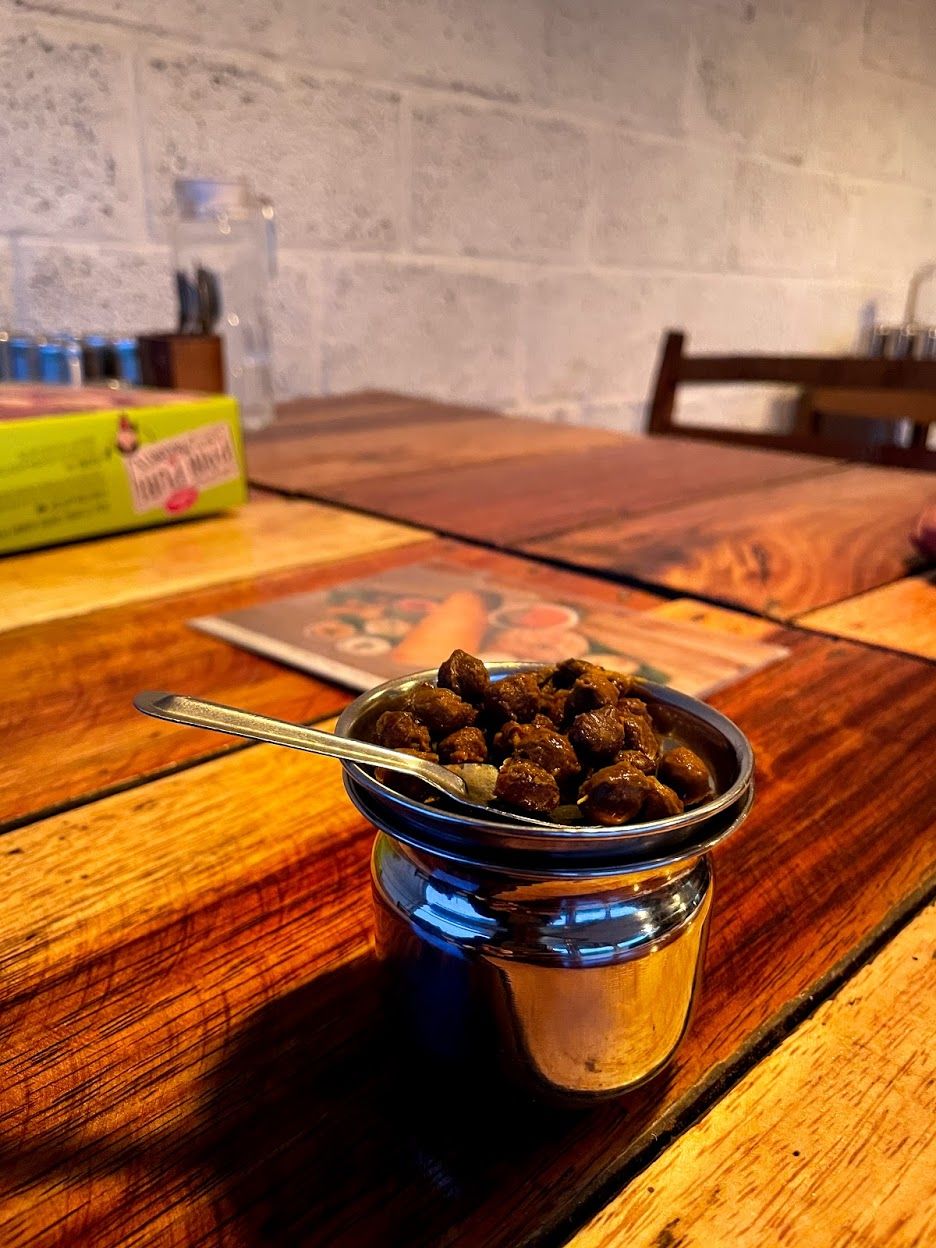 A menu and a meal like nothing I had ever seen
"She loved cooking but most of all, she loved it when everyone she cooked for enjoyed her grandmother's secret recipes. Years flew by and now she had a little one of her own. He grew up on his Avva's yummy delicacies and his great grandmother's stories….. Avva got a piece of her home and childhood with her to the hills. Today nestled between the hills, all she wants from the bottom of her heart is for everyone to experience her ageless recipes. Full of memories, flavours and of course, love…," these were the opening lines of the menu card.
Now I understood the story a little bit behind why the cafe was named Avva. In colloquial Telugu language it means 'mother'. Isn't that beautiful?
Soon after having the most delicious South Indian meal with a touch of homely food, I was sitting with Uncle, learning about what motivated him to open this authentic South Indian cafe in the mountains.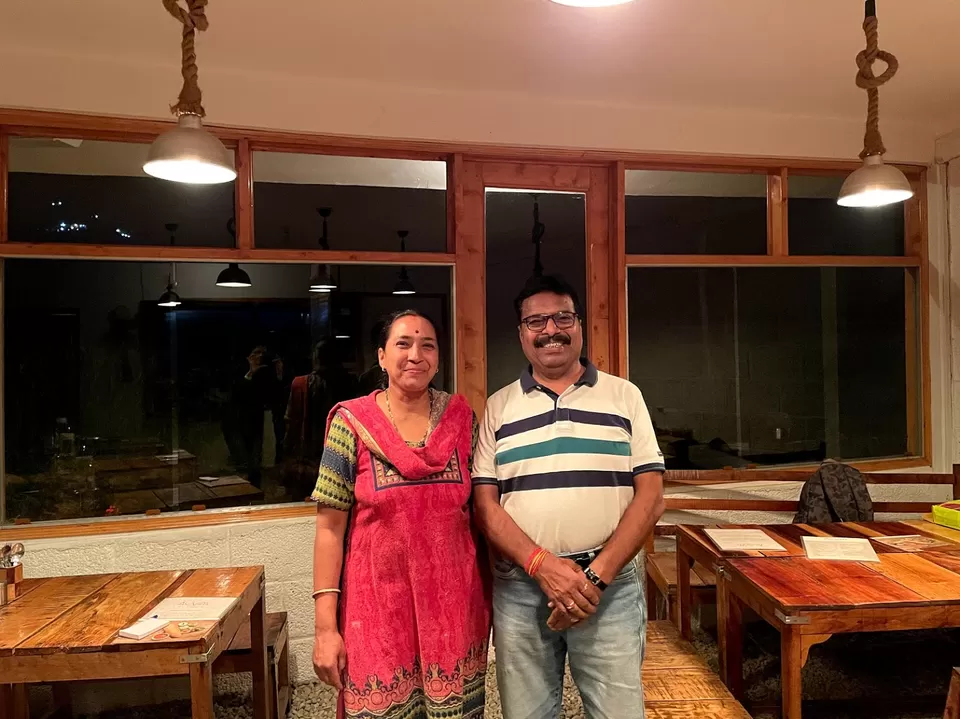 Meet Anil and Sunanda who run Avva Cafe
Well, I have always heard the saying Age is Just a Number, but here I finally saw a real-life example. Meet Anil and Sunanda who started an Authentic South Indian Cafe in the Northern Mountains at the age of 60.
Until 3 years back, Anil used to run a transport business in Pune and Sunanda was a homemaker. Their son, Suraj, was working in Delhi amd came for a trip to Bir Billing. He noticed that the little village had no place that served proper South Indian cuisine and came up with a business idea! He knew his mother's cooking skills and suggested his parents to move to Bir and serve South Indian food!
The couple, natives of Andhra Pradesh, were initially reluctant to move to the hills in North, leaving their city Pune, but agreed after 8 months. For them, it was indeed a big step to start something new and leave behind the business running for the last 20 years. But against all odds, this couple established a little home for themselves in Bir.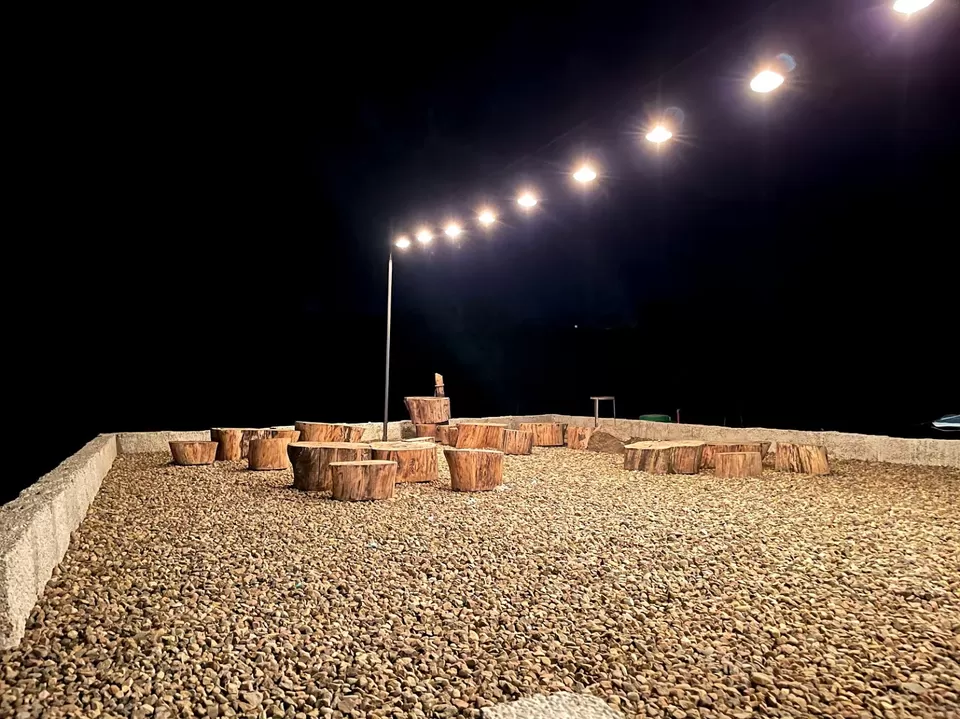 Today, tourists are amazed when they see a pure vegetarian South Indian cafe in Bir. The cafe has created a fan following of its own with home-cooked delicacies made by Sunanda.
The strong aroma of cardamom, mustard seeds, spices and lemons, coconuts, and sandalwood incense sticks provides authentic South Indian flavours. Sunanda says that each recipe is from her grandmother's kitchen and she prepares the sambhar masala on her own, using different spices, to get the authentic South Indian flavour.
This place is pure vegetarian. One of the best experiences of serving customers for Anil was when Monks who visited, were thankful that a South Indian food place had opened finally. They has been looking for pure veg eatery place since long.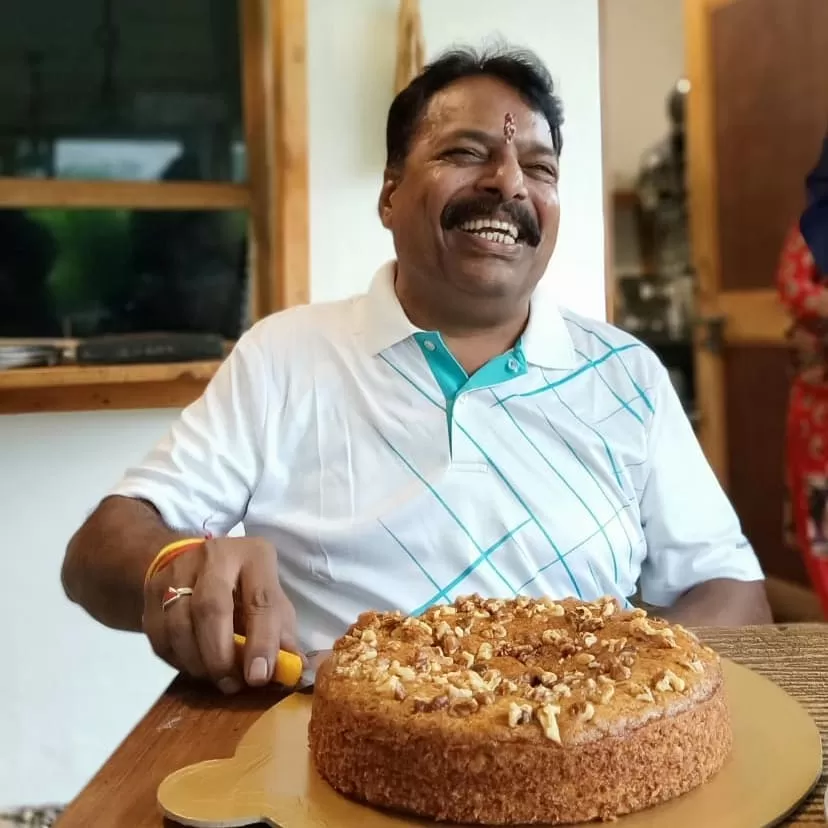 Anil says Avva's is the only pure vegetarian restaurant in Bir. "Sometimes people come in and ask do you have Omelet. We say no, then they ask at least you would have boiled eggs. That's the way they test us for being a pure vegetarian place," he says, laughing.
Sunanda says the best moments are when people come running to the kitchen after their meal and say your food reminded us of our Grandmother or Mother.
With all these beautiful conversations, I don't know where 2 hours passed by and we all were laughing and smiling with such energetic vibes around.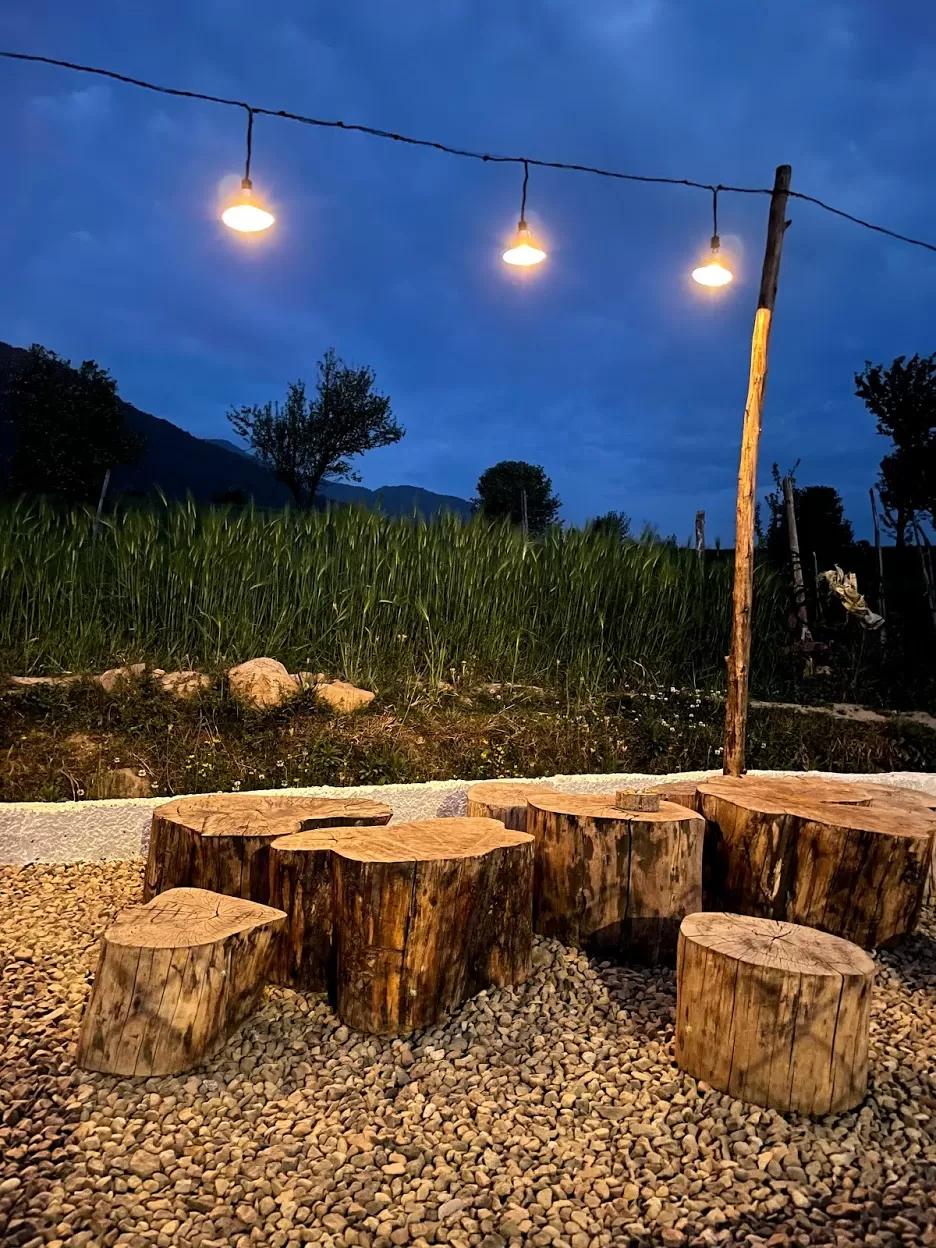 I was overwhelmed with such a nice story about the place being set up with love and emotions. And the yummy meal made me come again while I stayed in Bir for a while. If you happen to be in Bir for your adventure exploration, do make a pit-stop at this place and enjoy the best South Indian meal in mountains.
You are also sure to love the view from here! Avva cafe has a beautiful seating arrangement outside and on the first floor giving a lovely view of the paragliding landing site on one side and green barley fields with Dhauladhar range on the backdrop on the other.
Explore more about this cafe here: avva_cafe_bir
For more stories from Bir head to my Instagram nomadic_missy
Did you have fun reading this story of inspiration and being open to opportunities in life? Tell us about it in the comments below. Or write about it here on Tripoto and earn Tripoto Credits!
Explore the best of travel inspiration on Tripoto Instagram!