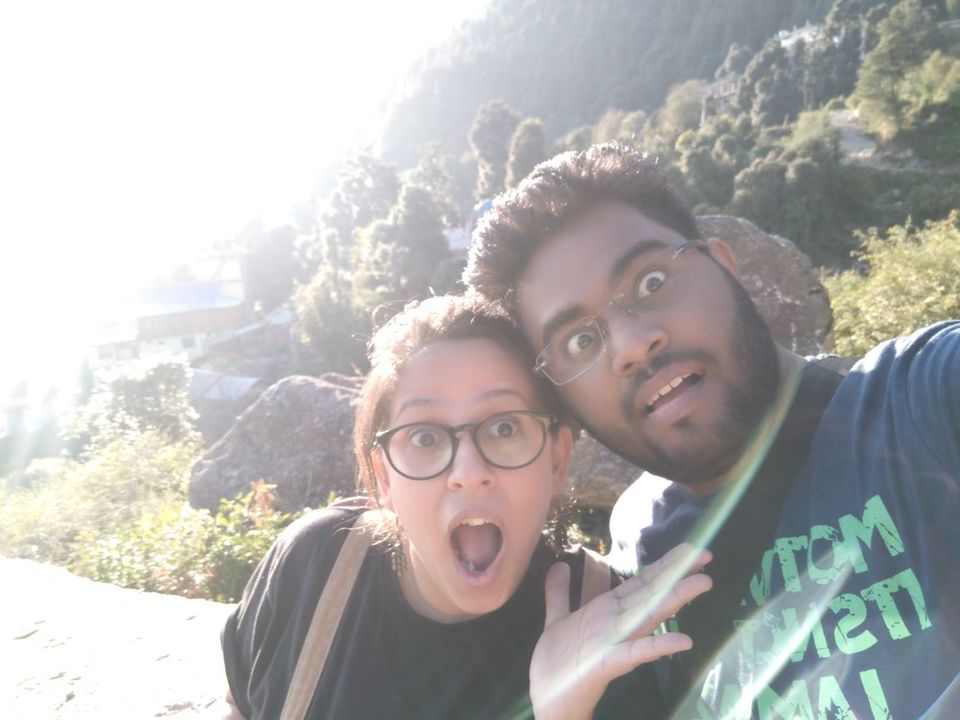 That is literally our expression when we're told that food itinerary on a trip is not a thing. Like, why would we spend all that energy if I didn't know that the best waffles can be found in Bir, the best humus and pita is undoubtedly in Rishikesh and the ultimate delicious thukpas will be in Mcleodganj. Travel foodies are the best people in the whole wide world. What else is a fulfilled life made of?
Now that you're all hooked, let us share our best and most favorite breakfast places in the last 3 years of starting this journey of exploring ourselves through travel.
It is impossible to take a trip to Hampi and miss going to Mango Tree. With the lavish spread that their food menu offers, the location and ambiance of this quaint cafe is irresistible. With handcrafted lamps in the ceiling to the artistic curtains, this place gives the most relaxing and chill vibes. We enjoyed a sumptuous breakfast and 2 cups of chai (tea) before taking the cycle tour across this heritage city. The staff was very friendly and agreed for us to leave the luggage so that we could have a good time exploring the sites.
Where - Hampi Bazaar Street
Time - 8:00 am to 10:00 pm
Cost for 2 - 500 INR
What to have - English breakfast, tea, nutella pancake
Avva's Cafe is run by this awesome couple, Anil and Sunanda. Their son Suraj visited Bir a few times and discovered that there were no places that served South Indian food and thus started this cute place; right at the Bir landing site. For us, South Indian breakfast screams comfort, especially when they come with a fabulous view and the warmth with which the hosts treated us.
We ordered medu vadas and masala dosa, which were accompanied by rasam and fried black chana as welcome appetizers. They were delicious in taste and were freshly made. The entire cafe is very beautiful and also designed in a very sustainable manner. Some places leave you feeling warm and fuzzy inside, this is definitely one such cafe.
Where - Bir landing site, Bir
Time - 10:00 am to 9:00 pm
Cost for 2 - 350 INR
What to have - Filter coffee, Rava masala dosa, Vadas
The colors on this plate certainly left me craving for more. We couldn't decide what all dishes to order to keep relishing the amazing feeling on our taste buds. This is the Indian-English breakfast with scrambled eggs, fried veggies, black beans and toast. Pair this down with a classic cold coffee and you're set for the day. The meal was very fulfilling and we didn't feel hungry until late in the afternoon.
The staff at German Bakery is very swift, friendly and willing to make customization in the menu. The cafe has a rustic, antique look and feel with lots of plants and flowers, makeshift roofs and artistic decor.
Where - Bhagsu Nag, Bhagsu Road, Mcleodganj
Time - 10:00 am - 10:oo pm
Cost for 2 - 700 INR
What to have - Any of the breakfast combos, Cheese sandwiches, cold coffee