Heat-struck Indians often escape to the foothills of Garhwal in search of a refuge during summers. The ghats of Ganga in Rishikesh welcome tourists from around the world, who make way to for both spiritual and practical reasons.
Rishikesh is one of the most popular places to visit in summer in India. The narrow lanes are crowded with pilgrims and backpackers alike, which makes it difficult for families and groups of friends to make the most of the destination. A great alternative to that is staying at a resort which takes care of every need, activity and experience for you.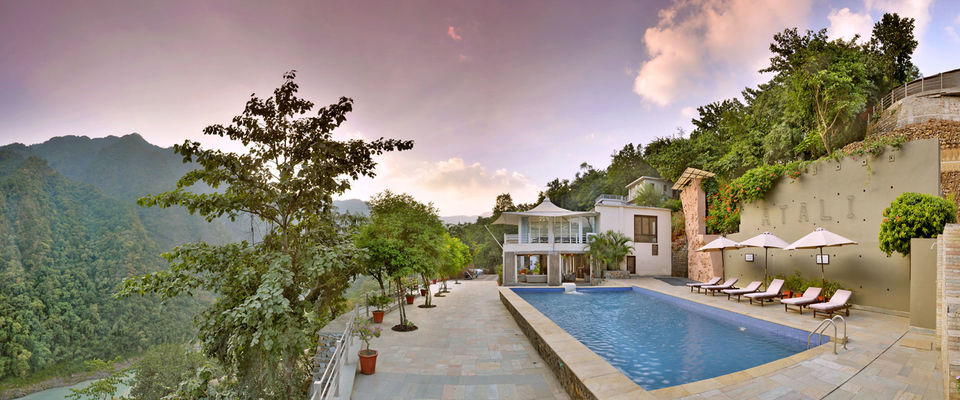 Atali Ganga is a one stop shop for people who want to have a memorable and active vacation, but without the qualms of planning and waiting in lines. The resort has plenty of facilities from adventure sports, such as rafting, kayaking, zip-lining, to active exploration of the property through hiking and organised picnics.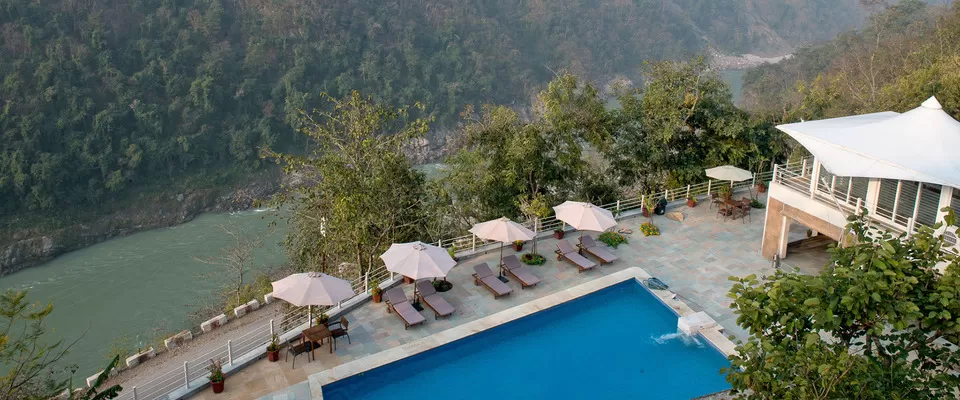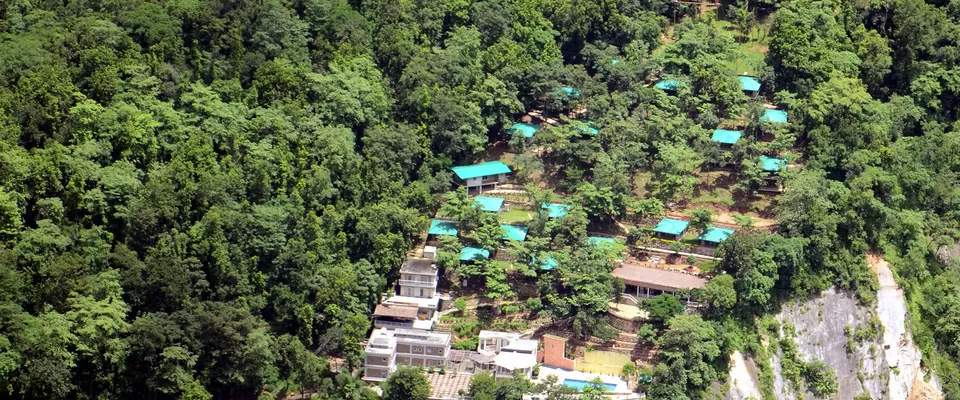 Ideal for
Groups of family or friends who want to experience nature and adventure in the lap of luxury.
Where
Atali Dogi, Rishikesh-Badrinath Road, Tehri Garhwal, Tapovan, Rishikesh, Uttarakhand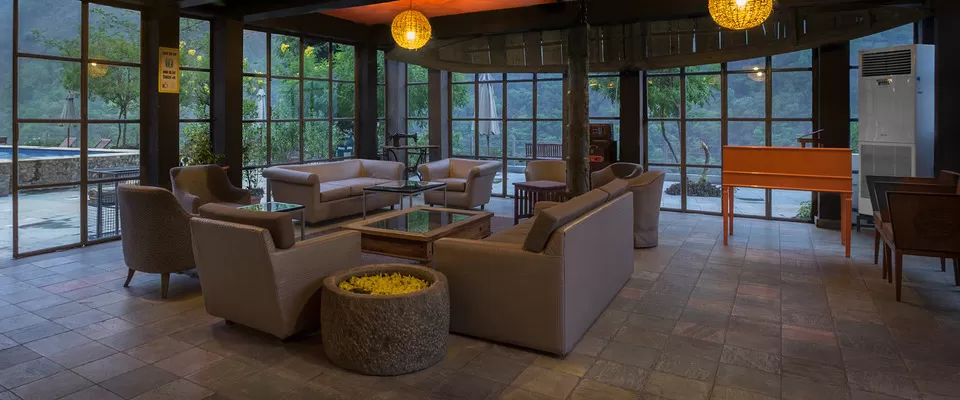 Price
Starting from Rs 14,000 per night.
Accomodation
Atali Ganga values the need for privacy and space, offering only cottages for stay options. You can pick from one-room cottages, which can accommodate upto three people (Rs 14,000 per night), two-room family cottages with interconnecting rooms suitable for 2 adults 2 kids (Rs 28,375 per night) and two-room unconnected duplex family cottages (Rs 28,375 per night).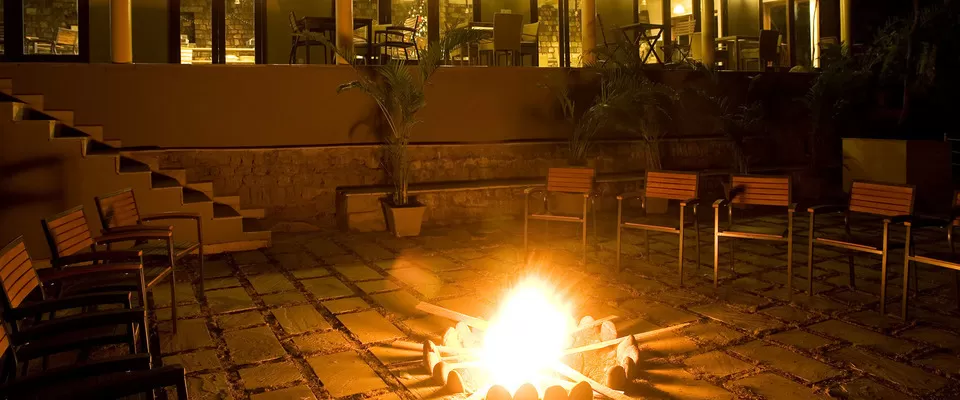 Activities offered
Atali Ganga is ideal for an active family or group of friends who are more keen on having an adrenaline packed holiday than a spa-cation. Here are the activities Atali Ganga organises and includes in its package.
Inflatable kayaking: Another activity, besides rafting, that's best experienced on the white waters of Ganga is kayaking, and inflatable kayaking makes the process faster and easily manoeuvrable. A guide from the resort keeps you company at all times, ensuring safety.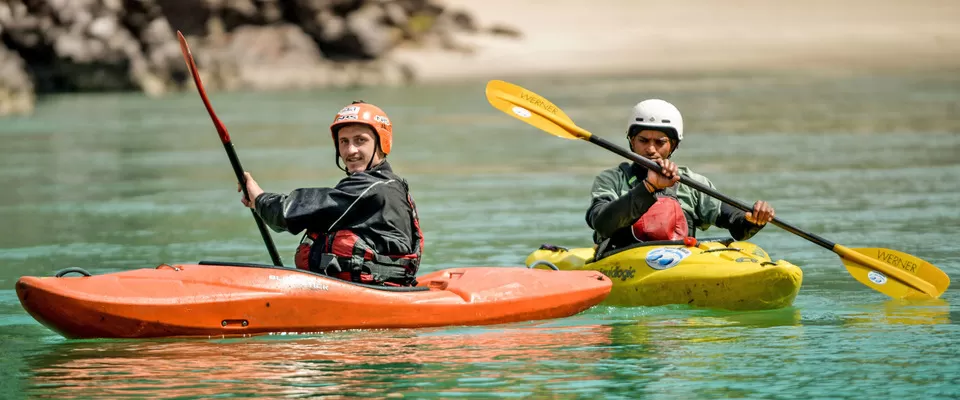 Rafting: Rishikesh is globally renowned for its rapids that are suitable for both beginners and experienced alike. Atali Ganga offers a 2-day course, where you can either do short introductory stretches or the whole hog. Rafting is not available from July to August 31.
Birding: The best season to watch birds in the valley is from spring to post-monsoon when birds migrate from colder regions of higher Himalayas. There are a total of 400 species of birds that you can spot in the area.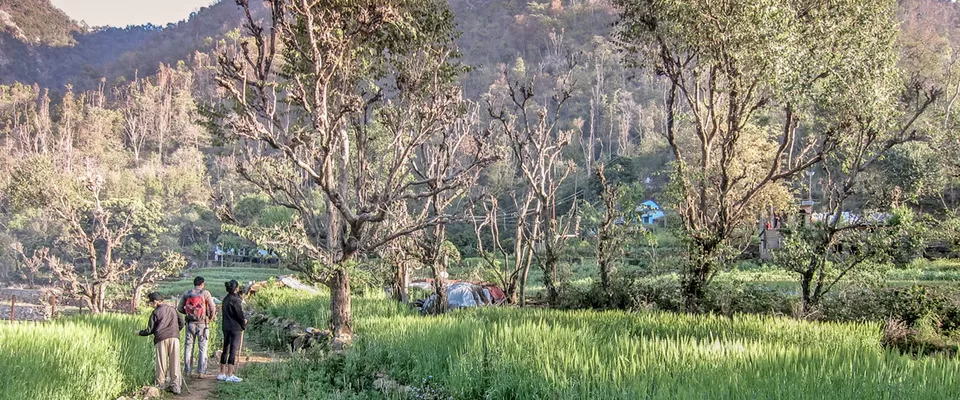 Altitude at Atali: The ropes course is a recent addition to the list of interactive and adventurous activities at Atali Ganga, that works as a brilliant team builder and ice-breaker for players.
Climbing: Atali Ganga has an in-house climbing wall that serves as a recreational alternative to rock climbing. They also have a smaller wall suitable for children.
Mountain biking: The resort also provides mountain bikes that you can take on a 16km dirt trail to the river, which takes upto 3 hours.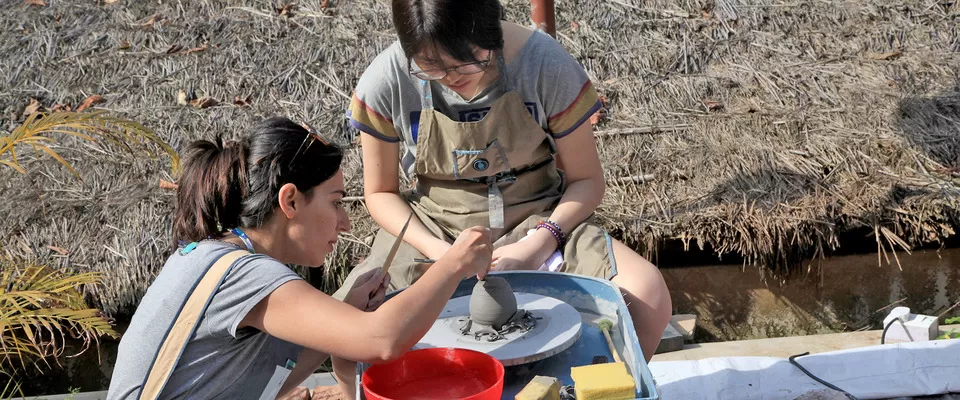 Yoga: The yoga expert at Atali Ganga provides daily morning sessions to residents for a healthy start to the day.
Hiking: There several hiking trails around Atali Ganga. The shortest one is of 1.5 hours and you can request the guide to extend to your desirable duration as well.
Spa and wellness: After a long day of adventure, you can relax at the resort's spa and treat yourself to an array of ayurvedic massages.
Things to do nearby
Definitely head to the main town to witness the ancient ritual of Ganga aarti at the ghats. While you are there, you can also hike to the famous Beatles Ashram from Ram Jhoola. If you are more curious about the culture of places around Rishikesh, then ask the resort to arrange a bicycle for you, and ride it to the revered Kunjapuri Devi Temple near Narendar Nagar.