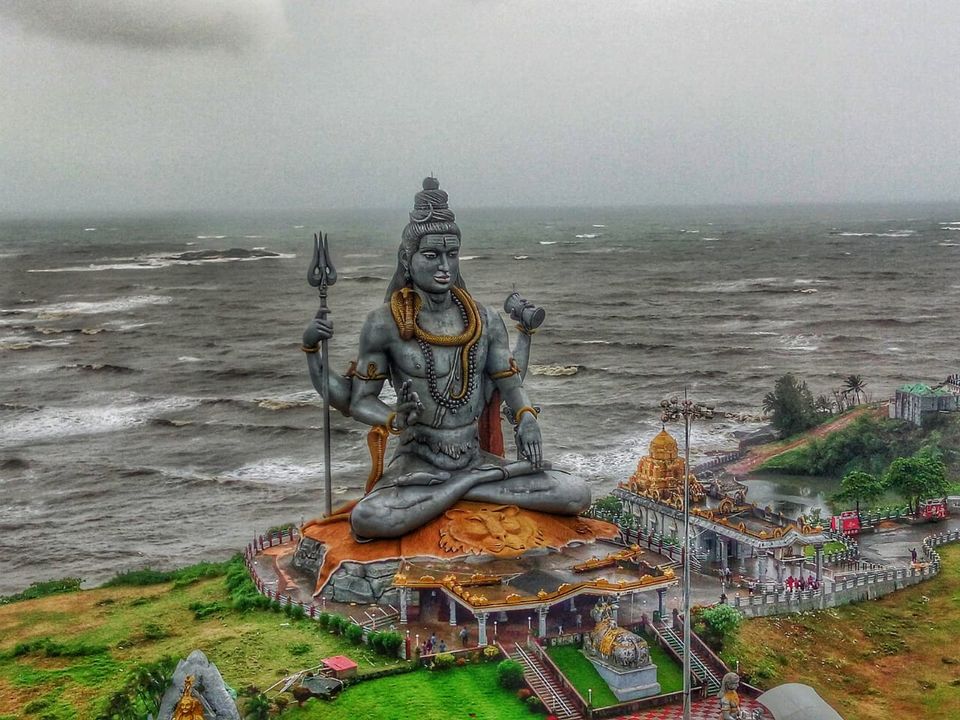 5 days backpacking coastal Karnataka
Day 1: manglore express 22:00 hrs from Mumbai
(Tip: reach 45 mins before the train starts, ask where line for general compartment starts, there is only one compartment which opens at cst side, next at thane, we missed that one out so where standing from 10pm to 5:30 am till seats got vacant post Ratnagiri)
Day2: kumta (as it's the closest station towards jog falls and Murudeshwar and we'll connected by by)
Got 12:30 bus for jog falls we reached at 3:45
(Tip: there are 2 gates, get down at first gate if you want view, main gate if you want to go to waterfall base which is closed on monsoons)
Got bus to Murudeshwar
(tip: honavar is main terminal here, buses go via it, last bus out of there towards honavar is 5:30)
Got down at Murudeshwar at 6:45, hunted for a room, which we got for 300,(tip: most people will promise hot water but will never have it at night only after 10 am in morning
Tip2: temple closes by 7:30 pm and opens at 7:30 am
Please don't drink alcohol on streets or you ll be chased XD
Day:3 took darshan in morning and left for Gokarna
Bus route for Gokarna is via kumta , ticket 95 RS per head
More details updated soon as we are still exploring...going to be in Gokarna for 2 days n a day in Panjim after that!
Day3: booked a cheap room for 3 PPL just beside KSRTC stand 500 RS
Got 2 bikes on rent (350/day, 300/2days) as exploring local is not possible
We visited Mirjam fort which is 26km from Gokarna, followed by 5 beaches
1)om beach
2) half moon
3) god's heaven (need to trek there
4)hell beach
5) Gokarna
In Gokarna you will find many temples and prestine beaches
There is no liquor shop, only one on om beach road, prices are higher than that in Mumbai
Day4: we are on route to gangawari and Karwar
Day4:after a good night's sleep, and finding no options to visit Yana & vibhooti in a budget way we decided to head to a small coastal hamlet called Gangavali, buses ply till the creek every 1 hr costing 9 rs per head, you ll get a ferry to cross the creek, rs 5 per head.
Beach / village is around 3km walk from the dock.
We were fishing with locals and tried some local food & fish
After spending 3 - 4 hrs, we walked back to Gangavali dock to catch next bus to ankola
((must do tip:You must try the fresh lime soda near the dock))
From Ankola we took another bus to Karwar,
3 major places to visit in karwar other than the beach are
1) warship museum
2) marine aquarium
3)rock garden
Roughly 3 hrs are enough to explore karwar
Now we are moving to panjim, unsure of where we might go tomorrow
Day5: arrived in panjim Stayed at friend house beforee head home had Dinner at Bhosle restaurant at municipal garden.
Day 6: Went to panjim Ferry Which is free. reach betim From there took bus for Ries Margos Fort And chruch.
entry free is 50 Rs. but on Sunday and holiday it 20 Rs.
Explored the Forth and there is an Exhibit hall where there are picture of Old Goa and then Developed Goa.
walked 1 Km to catch Bus for Betim Cost 10Rs. again free freey to panjim.
Rest of the day enjoyed at home with lots of Drink and food.
Day 7: Left Panjim to catch Train Back Home.